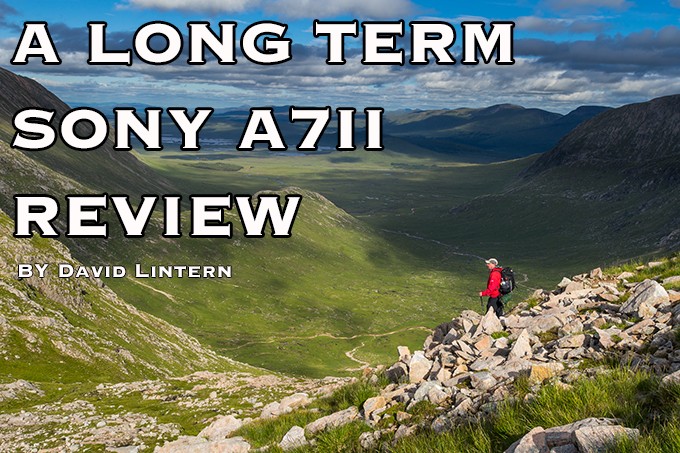 A Sony A7II long term review
By David Lintern
I work as a freelance photographer and writer in the outdoor sector in the UK, mostly contributing words and pictures to magazines in print and online. I also work as an editor on 2 outdoor magazines, so a lot of pictures cross my desk – from terrible to exceptional and a lot in between. I'm a fan of everything from Instagram to fine art and documentary, but that doesn't mean I like everything I see. I started my own photographic journey on a Zenit 35mm camera, and have used Pentax, Box Brownies, Polaroid, and more recently Canon, Panasonic and Fuji digital cameras. I'm not beholden to a particular brand, and I'm not sponsored.
I've been using the Sony A7II for about a year now, not long after it came out. I wasn't convinced about the first generation, but the second seemed to tick a few more boxes – on paper at least – so I took the plunge. I recently read an article which damned the whole idea of the Alpha system, an article which I thought was unbalanced, so felt inspired to try and give a more accurate overview of the camera in real life use. I'll try to keep it brief and to the point.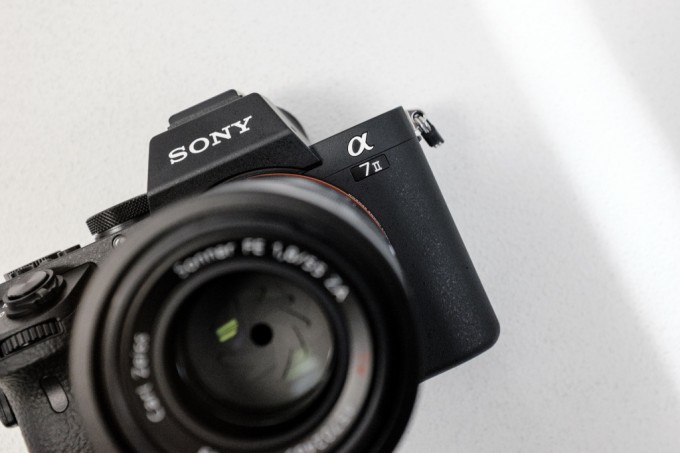 The practicalities – size and weight
The smaller weight and size of the body is useful for someone who takes photos outdoors. I'm often in the mountains carrying food and camping equipment, so any saving is appreciated. Compared to my previous system, a Canon 5d3 running an f4 24-105mm lens, with a Sony AII with a f4 28-70mm, I get to carry around 600g less. Obviously, I also lose some reach in that equation (the 70-105mm range) which is annoying, but the reduced bulk and weight make the compromise worth it for me personally… most of the time. With a full frame sensor, I know I have plenty of crop-ability to call upon in post.
A small note about my choices here. Primes may provide the best image quality, but on the mountain a single medium zoom is often the most practical – both in terms of weight, and lens changes in inclement weather. I'm also on a budget!
Glen Etive – Sony 28-70 Kit Zoom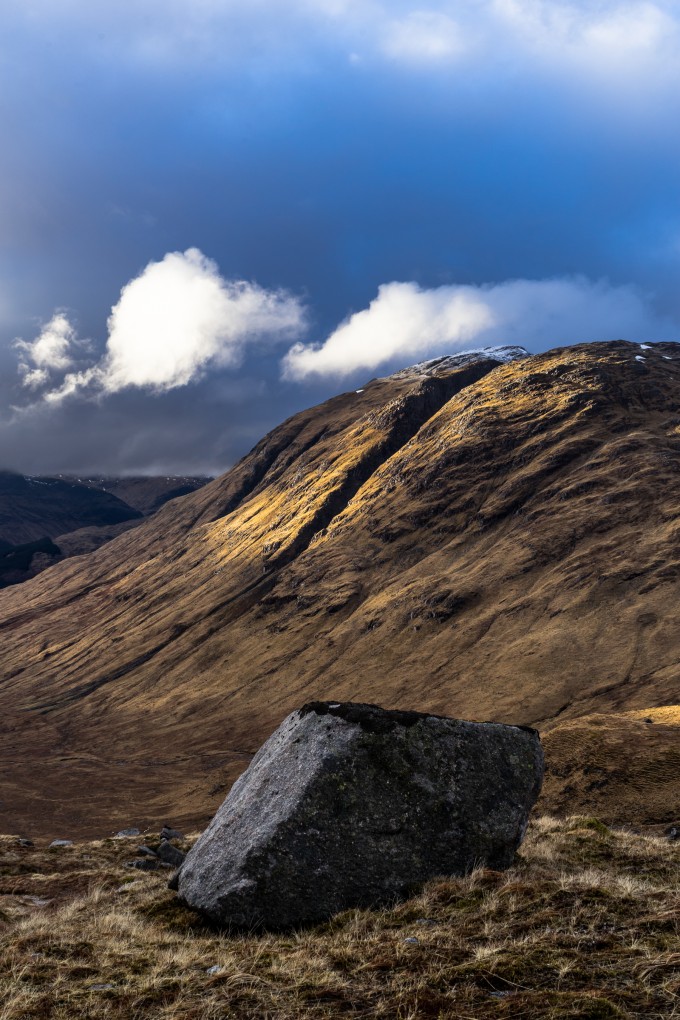 Lenses
In my experience, it really is a mixed bag on the lens front. That stock 28-70mm kit lens is not a stellar performer by any means. Viewed at 100% images are blurred, and colour and contrast are (to me) a little flat and uninspiring. A little more work in Lightroom is needed to restore what I saw at the time, to the file. However, I've still managed to produce high quality shots for mags and won some merits in competition, so whilst I'm not impressed with my pixel peeper's hat on, it works well enough – particularly at f5.6 and f13 – and is lightweight.
I was concerned my technique had gone out of the window without a heavy body to steady my hand, and wanted to try the camera with some other lenses. With Canon lenses on the front and an adaptor, the colour and contrast were great, and the blur vanished. The L glass seemed to really compliment the Sony sensor. It's the stock kit lens that is at issue here. However, the AF using Canon lenses with current adaptor technology is incredibly slow – so slow, it's far faster to manual focus. This is just fact, as much as I'd prefer it to be otherwise. The Voigtländer 40mm F2.8 performs just as well if not better on the colour and sharpness front – as a manual focus lens it's certainly not quick to use, but produces lovely, three-dimensional results with the A7II at it's back.
The Voigtlander 40 2.8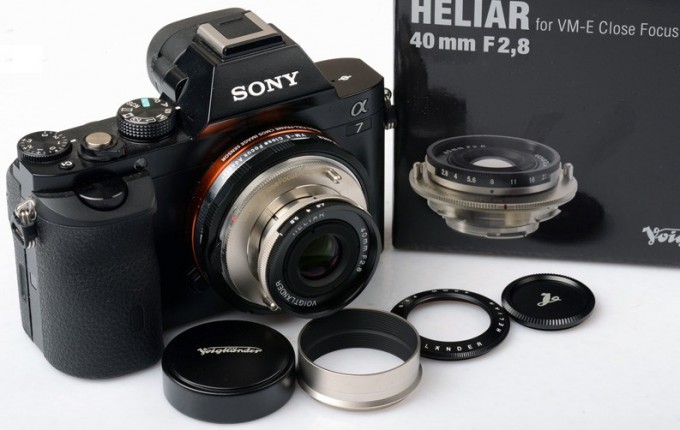 This proved to me once again that any camera really is only as good as the glass you put in front of it. Who knew?
The FE mount has its critics and it's true that some of the higher-grade, faster lenses that are entering the market now are as large or larger than DSLR competitors. I also have the Sony FE 16-35mm F4, which is a wonderful lens with colour and sharpness to rival the Canon equivalent, and AF as fast as I need. But on the front of the small A7II chassis it does feel like a big, heavy lens, even though it's barely heavier than my old L16-35mm.
Maybe the critics have it right – we can't (yet) cheat physics. What we take away from the body, we often see back in the lens. These new native lenses are also expensive for those of us who are paying… but then that's true of a whole number of brands, not just Sony.
Since I'm focusing on…focus, C-AF on the A7II is still pretty horrible. I generally shoot landscape, walking, mountaineering, a little cycling and boating, but if I were shooting faster action sports, I'd still own or rent a DSLR. Regular AF with native lenses on the A7II is now (after firmware updates) every bit as good as my Canon 5d3 (which admittedly wasn't the fastest). Low contrast is occasionally an issue, but it's acceptable for my needs and any issues can be worked around with a little manual focussing. Focus peaking is obviously a huge boon here (although of course, that's not Sony specific).
Body
Overall, the picture for me is a lot more positive here. The dynamic range on the Sony sensor is like night and day compared to my old Canon – in practise, an increase of about 3-4 stops. This is useful for landscape photography as it means I use grads a little less in the field, and as a result can react faster to changing light. This extra DR is quite a shock at first – images can feel less 'solid' because the shadows are more complex. Once again, in that regard it helps to have a good lens up front.
Shelter on Loch Awe – Voigtlander 40mm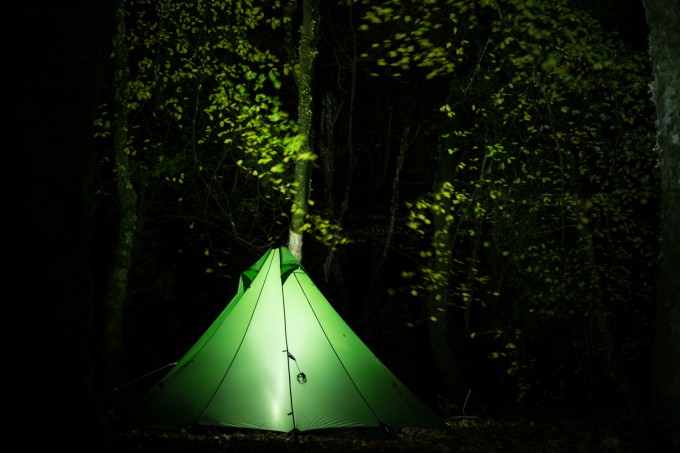 –
Camp at Creag Meagaidh, Sony 16-35mm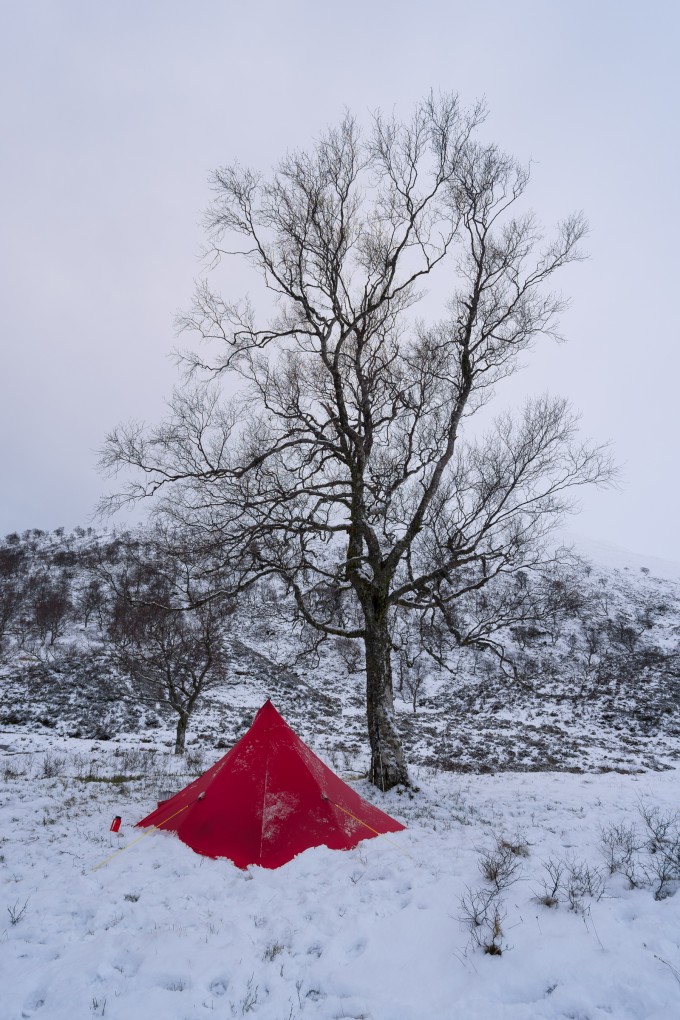 I have a FujiX100T, which I like very much indeed, but no matter how much it's advocates protest, an APS-C sensor is not a full frame sensor. The dynamic range of the X100T sensor is impressive, but is not comparable in any way to the A7II. Sorry… as I said, I love the Fuji, it produces wonderfully usable images very easily, and for me it's a great machine for street, family and crag photography, but – the same as the lens issue above – physics is physics, and sensor size is sensor size. No more, no less.
Incidentally, don't even try to continuous auto focus with the X100T – it hunts harder than Donald Trump for his conscience. Relax! We can all still take great pictures with either system, if we work with each machine, not against it.
Relating to DR in the field, the A7II p/review screen is not accurate as far as clipping is concerned, and live view is best checked with the histogram. Shots I thought blown to smithereens have been recoverable in post, which just goes to show how powerful the sensor is – even when used badly.
ISO performance is stellar, and I now rarely carry a remote timer into the mountains for night shots. I can shoot using the inbuilt timer under 30secs and get stars crisper, with less noise, than I could ever manage with the Canon.
Much has been made of poor battery performance in mirrorless cameras, but to be honest this is a non-issue. Performance in the A7II is probably a half to a third of a Canon DSLR battery, and has improved with firmware updates. At any rate, batteries are small and lightweight. I just carry a few more.
More of an annoyance is the poor performance of the internal battery in 'extreme' cold. Several times, I've been forced to reformat the entire camera with date and time whilst hanging from the side of a snowy mountain. This can lead to temporary memory card/file confusion. Images have always been recoverable in back at base, however – Lightroom finds them after you replug the camera. Sony need to look at this in a firmware update – it's not good enough at the moment for professional use.
Personally, a lot of how well I use a camera depends on the ergonomics, and I very much appreciate the level of customisation available on the A7II. I always shoot fully manual, so having the ability to access aperture, shutter speed and ISO, as well as back button focus, feels like the best of both the analog machines I grew up with, and the convenience and speed of modern digital.
The schoolhouse ridge, Sony 28-70mm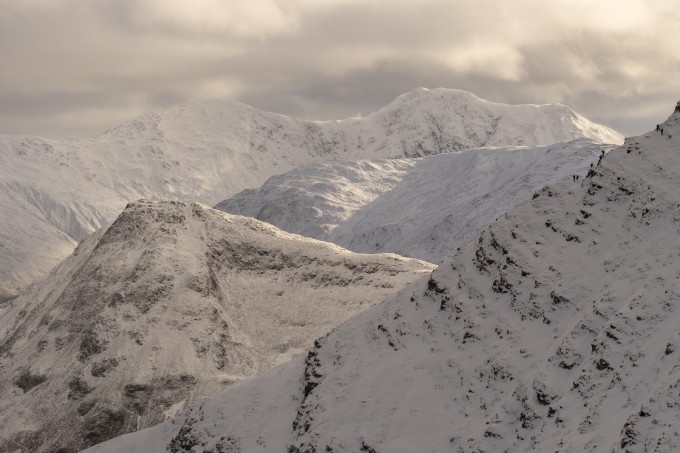 –
Silver birch on Loch Awe – Voigtlander 40mm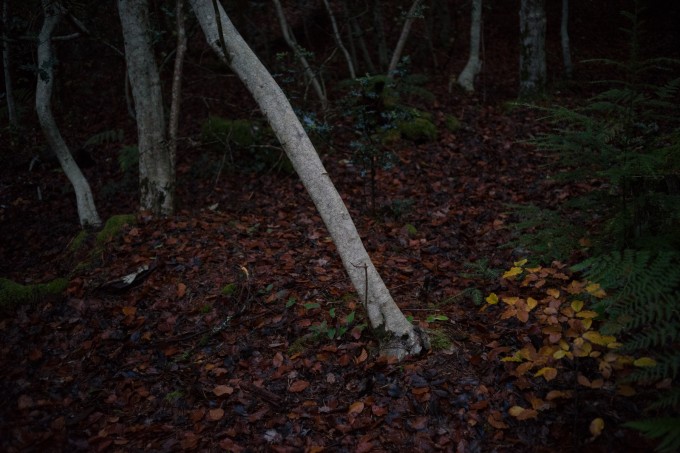 The one camera to rule them all?
It's the dream, but like most things… it's a dream for a reason. We are losing some of the weight and size advantage with fast lenses up front, but it doesn't stop this camera being incredibly powerful… and it's still a little smaller and lighter than a trad DSLR. My older DSLR felt like a chunky, clunky toy after I'd used the A7II for a month. I sold my Canon body and, much more reluctantly, gave up the glass a few months later. I still kind of resent that, because they make excellent lenses that are field-practical. But anyway, don't believe the hype, either way. Look more closely at whose writing good and bad things about different brands, and more often than not you'll find they have a vested interest. I've tried to be objective here, because as an editor and sometime gear reviewer for magazines, that's my job. The Sony Alpha system isn't perfect, but at the moment the A7II is a great camera for my needs.