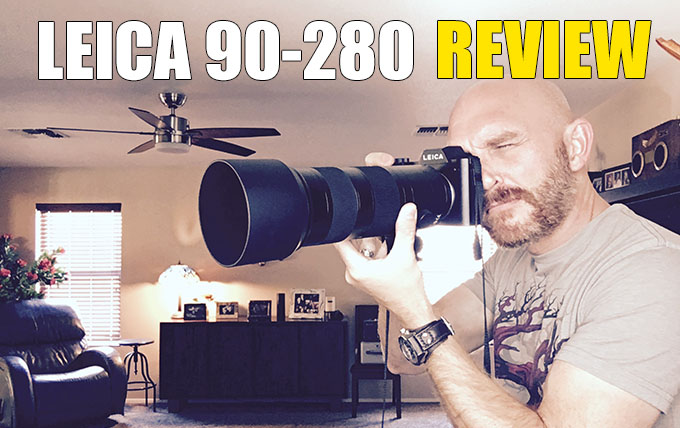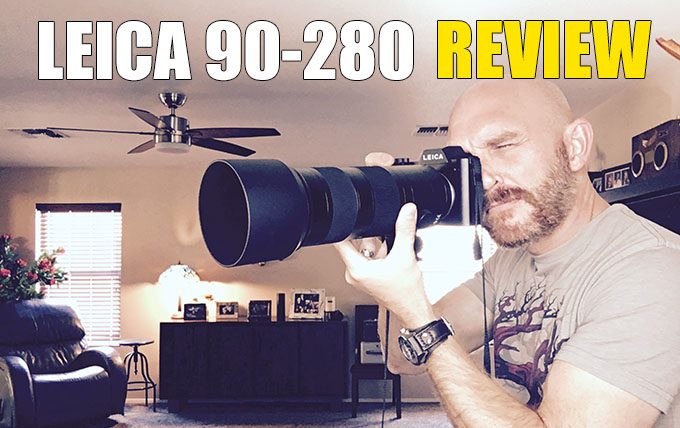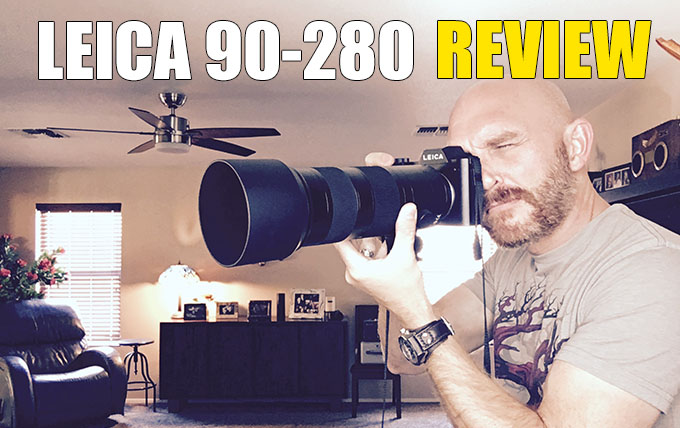 The Leica 90-280 f/2.8-f/4 Lens review with the SL
You can order the Leica 90-280 at B&H Photo, Ken Hansen, or PopFlash
Hello again and welcome back to SteveHuffPhoto.com! Today I am reviewing a lens that is the largest and biggest lens I have ever reviewed, but at the same time, almost one of the most, IF NOT THE MOST beautiful lens I have ever shot with! Sure, it's like a bazooka, and it's expensive. I mean, it is a Leica after all, and it is made for what I feel is probably the best 35mm digital format camera on the market today, the Leica SL.
Remember my SL review? For me it was "Camera of the Year" in 2015 and I still stick by that statement. I have yet to use a camera that delivers this type of quality on build. EVF, pro features, usability and image quality. It's slimmer than an equivalent DSLR and feels so much better in my hand. While not small, it's not meant to be. For small, Leica has the M and other solutions. So no, the SL is large, in charge and this new 90-280 is a masterpiece of optical design, proving that Leica is still the best lens maker in the world.
A day at the Butterfly Farm with the Leica SL and 90-280 – COLOR POP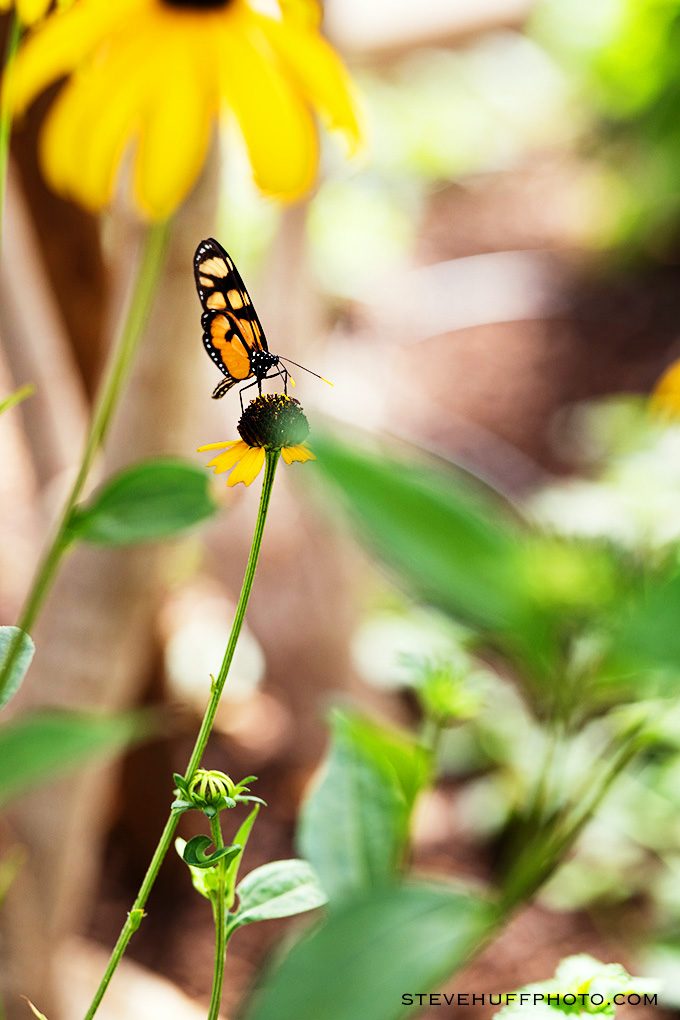 This lens, and this camera is not for everyone. It's for those who love Leica, who love quality and who love to have this kind of focal length zoom, in the highest quality possible. This lens, and the 24-90, go above and beyond 90% of M lenses IMO, and on the SL, these two native lenses are stunning. I can not wait to see the 50 Summilux for the SL. I think that will be the best 50 Lux EVER, even though it will be the largest one ever as well 🙂
Leica sent me the lens and asked me to write down what I thought of it. Most here and in the photo community know I am not a huge fan of big lenses, yet Leica sent it along for an honest opinion, so that is what I will give here as well as show some images I snapped with the lens along the way.
All images can be clicked on for larger versions – EXIF has been embedded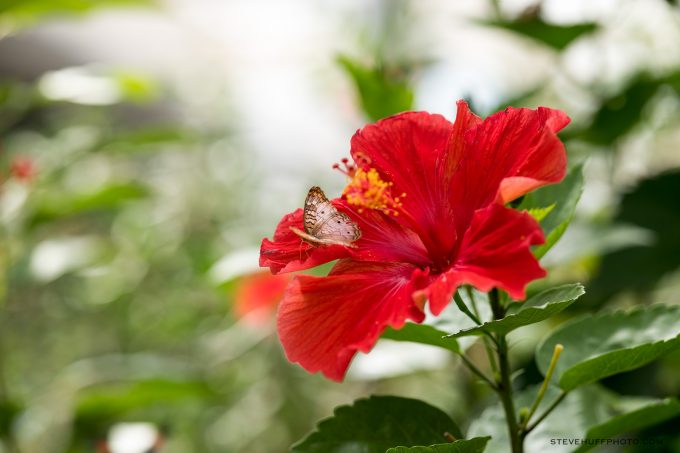 THE BEAST ARRIVES
When the box containing the lens was exposed, I thought it was the SL box! Nope, it was the lens. It was a monster and before I opened it up to bring out the lens, I thought to myself "THERE IS NO WAY I WOULD EVER CARRY THIS LENS AROUND ALL DAY"! Then I pulled it out and thought…"Well, it's not THAT huge"…then I added the lens hood and I admit, it looked kind of funny being so large, on the SL. It made the SL look SMALL. So at that time I figured I would just need to go out and use it, and for me, the rendering and image quality would have to be at a 10 out of 10 for me to ever consider this lens. Remember, I'm a small prime guy, and have never been a huge zoom guy though lately with these high quality zooms from Leica, Sony and others I am starting to warm up to the new generation of zoom lenses.
After I started using it I realized that the size here doesn't matter. I mean, many out there are used to the huge 70-200 f/2.8 lenses from other manufacturers, and this lens is only about an inch longer. It was me who was so used to little M lenses and smaller Sony lenses that made this one feel EXTRA huge. IN reality, for DSLR shooters anyway, it will not be that big of a deal.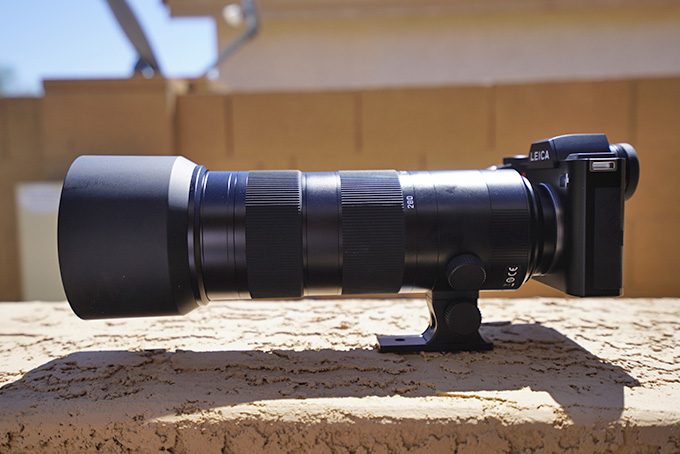 Coming in at $6395.00 it is NOT cheap, but Leica is NEVER EVER cheap, especially for a true German made Leica product. Leica is about end game quality, and they achieved it with the SL (IMO), and the 24-90 and now again with this. Image quality perfection from the color, the pop, the depth, the bokeh, the way it renders and records light, the intimate connection you feel with your lens and camera after using them for a while…that bond, all enhanced with a Leica camera and lens, for me anyway.
So there should be no complaining these days about Leica pricing as it has been this way for a LONG LONG time, longer than most here reading this right now have been shooting 😉 It is what it is, and Leica has grown quite a bit from the days of the M8. Today they offer up a complete line of options from the bottom to the top. So that should be applauded as they could have dropped it all and just sold the M line. Instead they are trying to offer up solutions for all, or anyone who has been bitten with the Leica bug. Thats a good thing in my book. More choice for us.
So after the lens arrived, I took it out to see how I could handle it for a few hours of shooting.
I have always loved the colors the SL put out above any and all other digital cameras.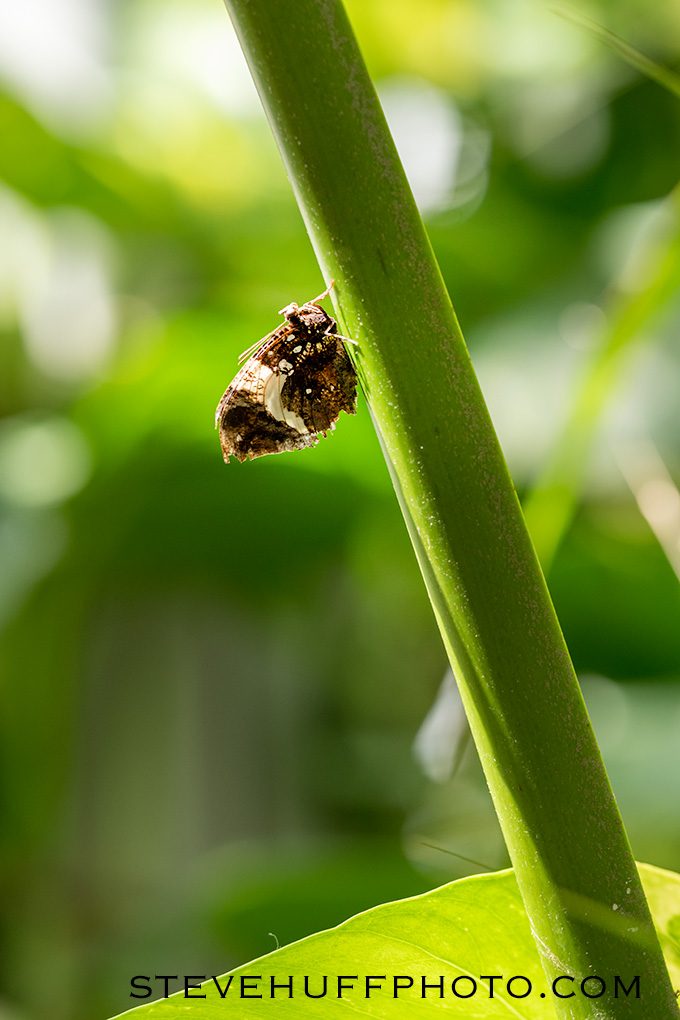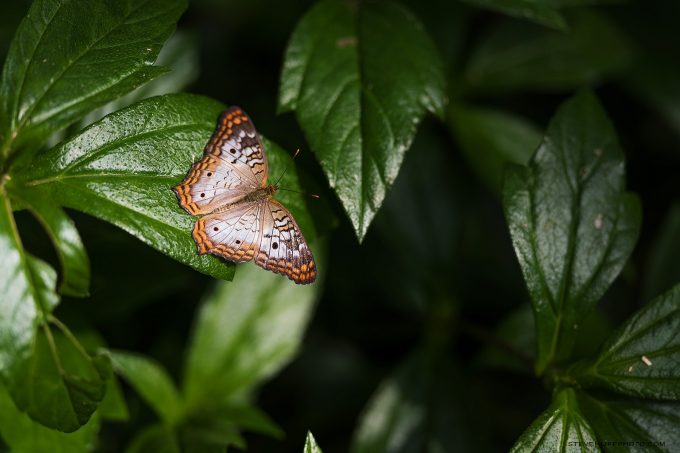 There are no other lenses out there quite like this 90-280 from Leica. Sure, many have their 70-200 pro lenses from Canon, Nikon or whoever but this one offers up a unique focal length. While not an f/2.8 aperture lens throughout, at 280 we get to f/4 and that seems to be just fine for a 280mm focal length.
While using it, I was trying to judge it on weight, size, usability as well as color, sharpness, pop and all of those qualities we associate with Leica. Would it be to heavy to even be enjoyable for an enthusiast? Is this strictly for those who are working pros or could an amateur or enthusiast get along with it and enjoy it as well? When I review, I review from a real world standpoint. I do not worry about scientific specs, or pixel peeping. I have always been and always will be a normal guy who LOVES photography and LOVES the gear we use to practice this craft.
For me it is just as much about the images and quality as it is about the usability and design. It is just as much about the memories as it is making those memories, for me. So at the end of the day, how did my time with the SL and 90-280 go?
FAN FLIPPING TASTIC.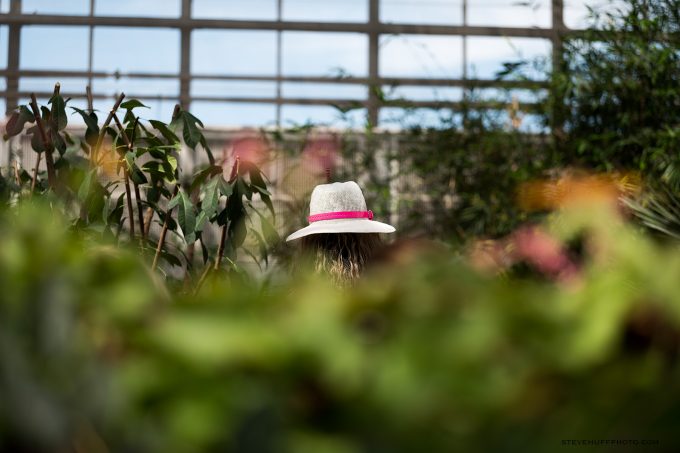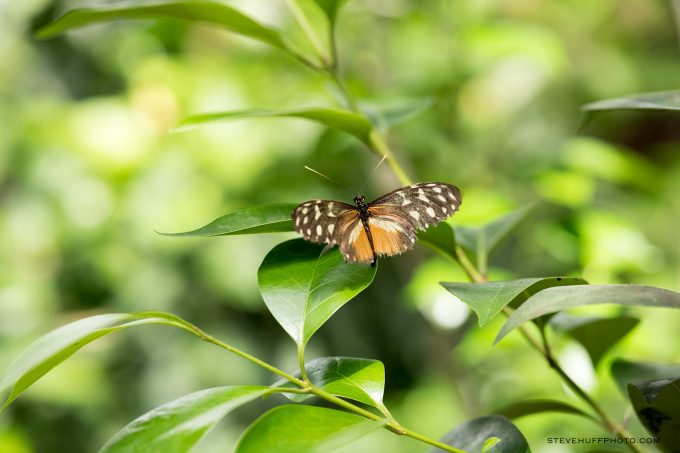 Yes, it was heavy. YES, I was getting stares from all of those shooting with their phones. YES, it looked like some form of weapon or cannon hanging around my body. At the same time, I knew that when I left, my images would offer up a quality that I could NEVER EVER get from my iPhone.
It's funny. Five to six years ago, when at a place like this (Butterfly Farm) I would see DSLR after DSLR. Usually huge zooms, and big flash units attached. This week, 99% were shooting with smart phones, which is showing us where the photo world is headed. I feel that within 10 years, cameras and lenses like this, and the type I write about will be a dwindling breed. Sure, there will ALWAYS be higher level cameras and lenses, ALWAYS. BUT, I feel that most of America who used to come here to look for a nice camera to buy are now out there shooting with a phone, and a majority of them are more than happy with that.
Me, I will ALWAYS have to own a nice camera that I can get along well with. I would never be satisfied with a phone as my sole camera. With that said, my 2nd most used camera is my iPhone 😉 Because it is ALWAYS with me, 100% of the time and that is why these phones have taken over, we always have them and they put out decent quality, especially if you like a huge depth of field.
We now live in a world of social media, selfie obsession and phone addiction. But now I am getting off topic, let's get back to the lens and camera as it is a beauty and I wish I had loads of cash as I would own it just to own it even if I would use it on only a few occasions per year. To me, there is something special about the SL with its native lenses. While the SL also is great with M lenses, to see the ultimate quality, one must try one of the native lenses. Then it goes to WOW. But it also goes to LARGE, which blows it for some. Even so, I had fun with my dull day carrying and using this lens.
IT'S ALL IN THE DETAILS
Keep in mind the two shots below were handheld, and one was at 90mm (1st shot) and the other at 280mm and f/4 and 1/250th. Third one was at 280mm and f/4. Click on each one  to see the 100% crop.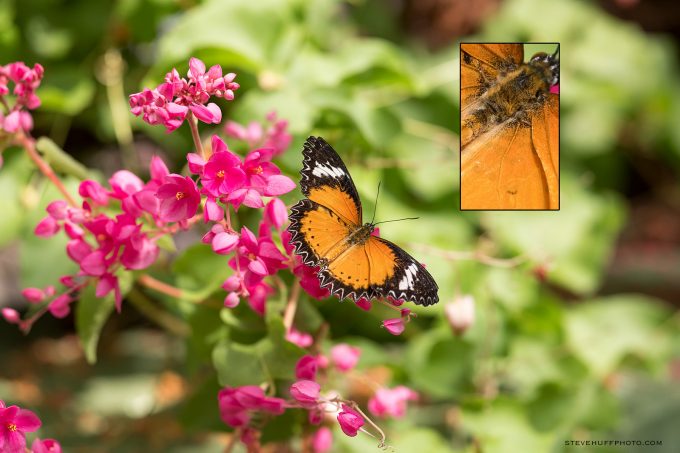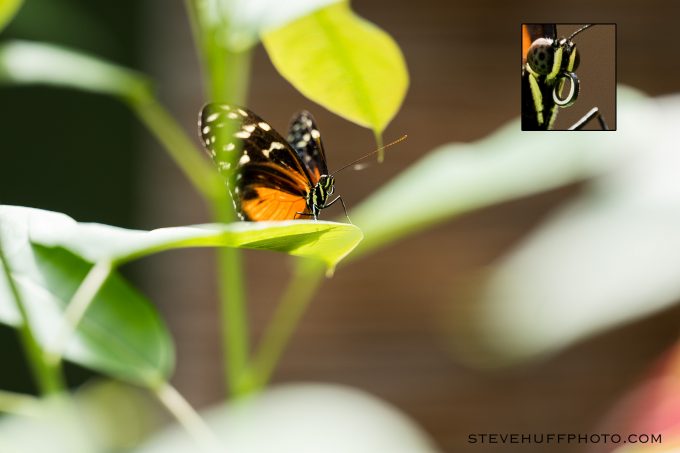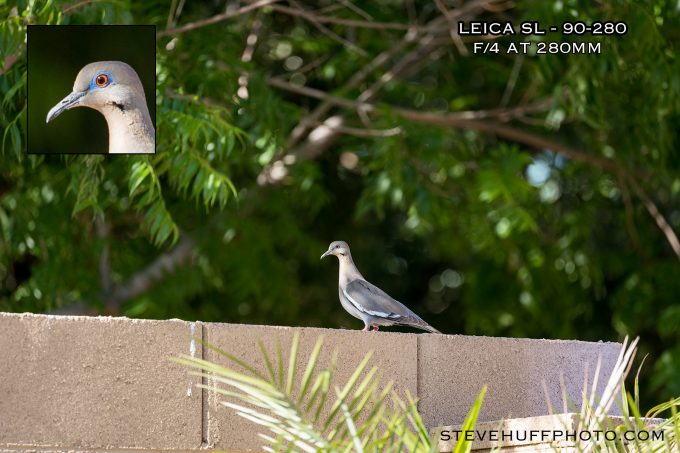 While I could have lugged my tripod with me, I always like to shoot handheld and if a lens like this is not capable of that, then I would not even review it. But it is capable and it is usable and it is manageable using it handheld. Look at the bird shot above. Handheld at full zoom of 280mm. I have found no issues with the lens at any focal length. It is just as sharp and contrasty at 90mm as it is at 280mm. No distortions, no lens flare issues, not focus problems or zoom issues. In use, this lens is about as perfect as it could get.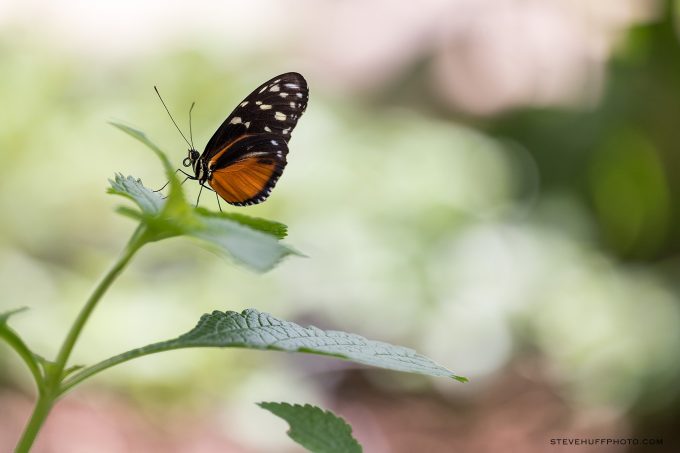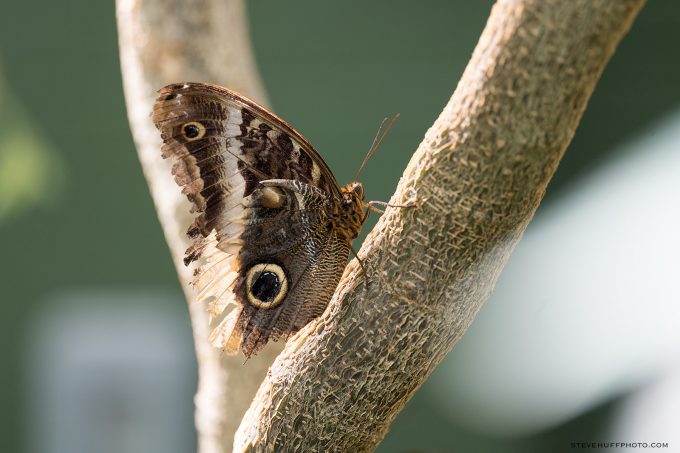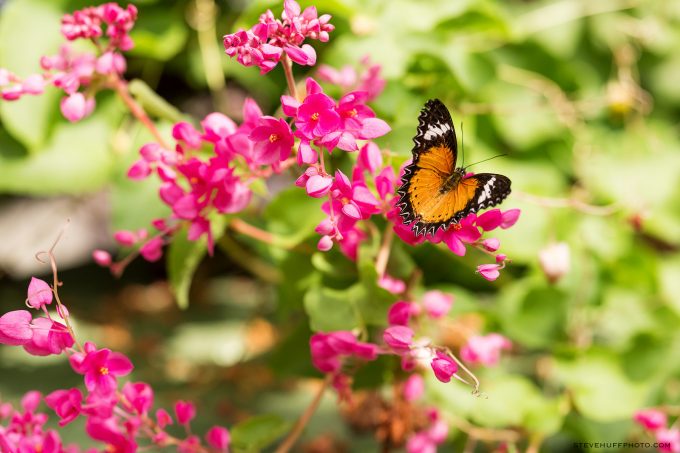 How about Auto Focus?
The 90-280 on the SL focuses fast. It is silent as can be, and focuses internally so this is not one of those zooms that grows and grows when you zoom. It does not get any larger, thank God. I also tried continuous AF on a butterfly but that was impossible. I do not think any camera could lock on to a fast moving fluttering butterfly and track it reliably. But even so, the SL tried very hard to get there and almost did it. But AF was fast, spot on and always accurate. No misses. If it said it was locked on, it was.
This setup focused faster than my A7RII and 70-300. So there ya go.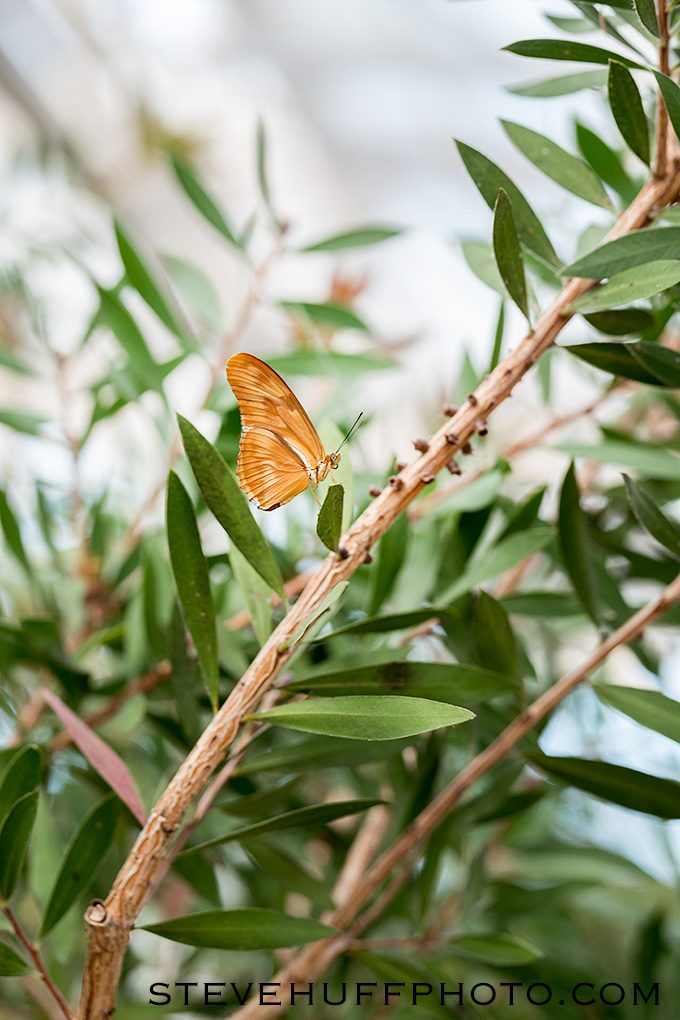 Today, Leica seems to have matured into the digital age quite nicely. In the beginning with the M8, it was a bit hit or miss but today they are creating and putting out TOP NOTCH quality and SIMPLE TO USE gear, and that is sticking with the Leica philosophy. No confusing menus, not a million buttons on the back, not cheap LCD's or EVF's and a quality that is hard to understand until you use a real Leica product. The M, The SL, The S or the T or Q, all of these cameras are simply gorgeous in all ways. The designs are unique and simply, there is nothing like them from other manufacturers.
While we have the Sony A7RII, which is also a masterpiece for what it is, it does not match the output, for me, of the SL when it comes to color, and overall smoothness of the files. While beautiful in its own way, the A7RII, is not the same level of camera in any way as the SL. It just isn't, even though my A7RII gets more use (DUE TO SIZE) and let's be honest here, that A7RII can do amazing things and has no real weaknesses that I have found. So we are lucky to live in this world today with CHOICES that can bring us all some sort of personal joy from day to day.
LEICA SMOOTH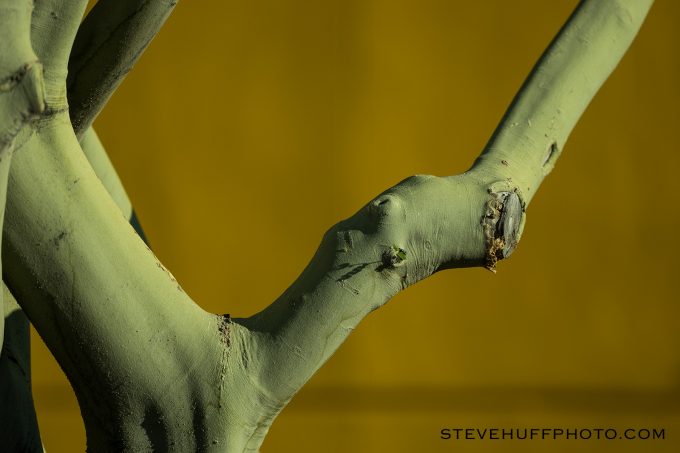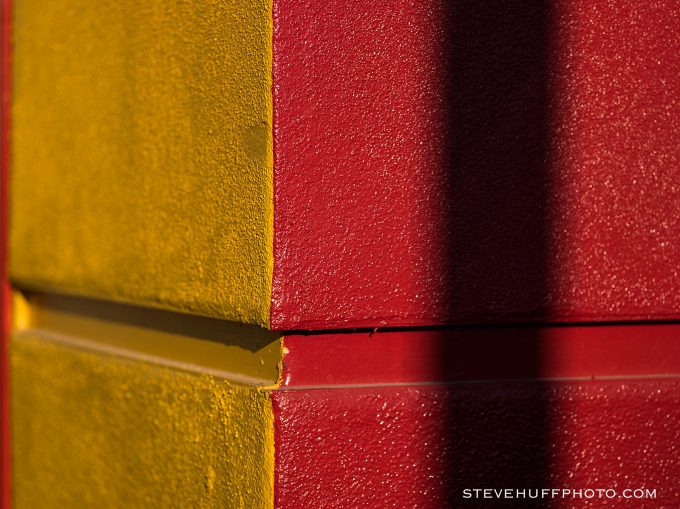 Leica has created a fantastic system with the SL, and now with this new and only 2nd lens for the system available, their streak of perfection continues. While not for those who want a small solution, the 90-280 and SL system is top of the field for everything us enthusiasts and pros love about a camera system. It is borderline perfection in design, control and performance. While other systems can beat it for low light and high iso as well as versatility, if you want ULTIMATE quality and have a fat wallet, do not discount the SL system.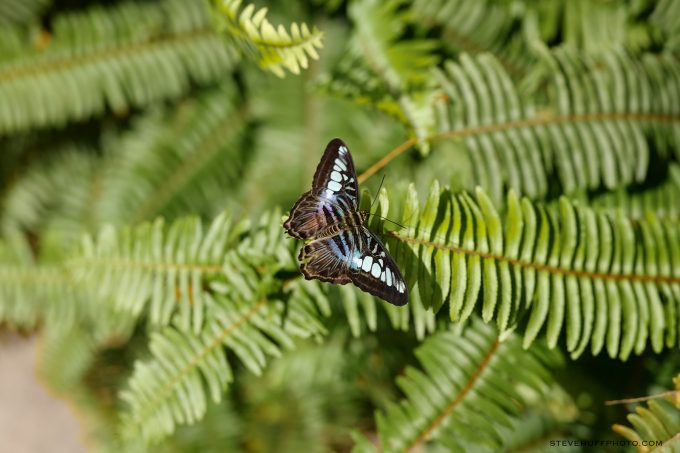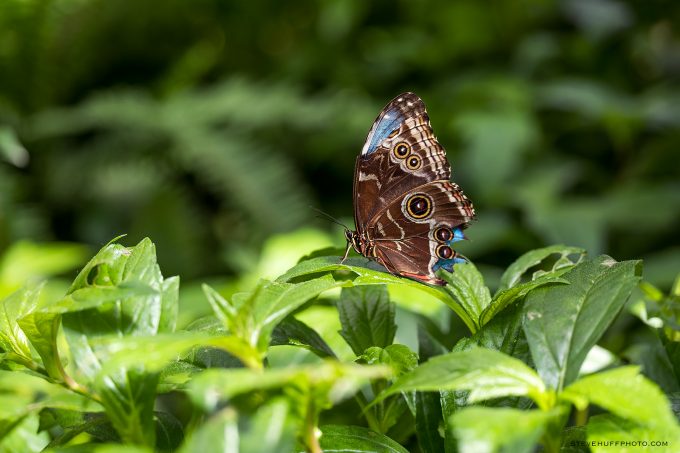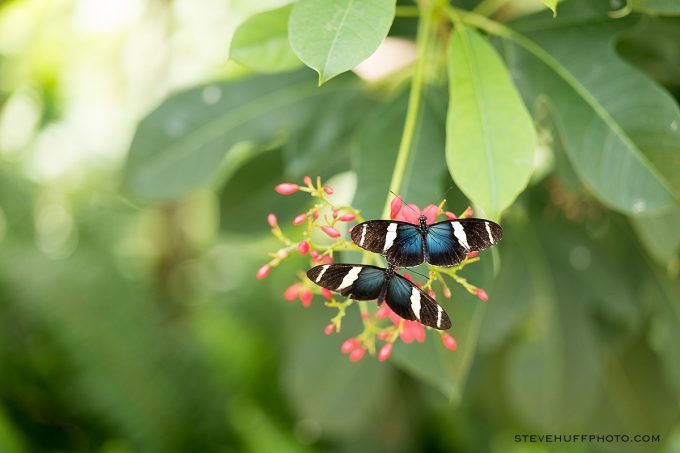 How about VS the Sony A7RII and new 70-300? Or the Olympus PEN and the new 300mm Pro?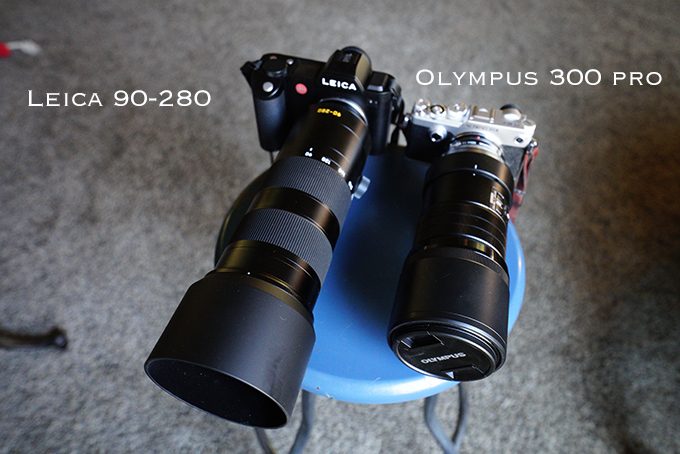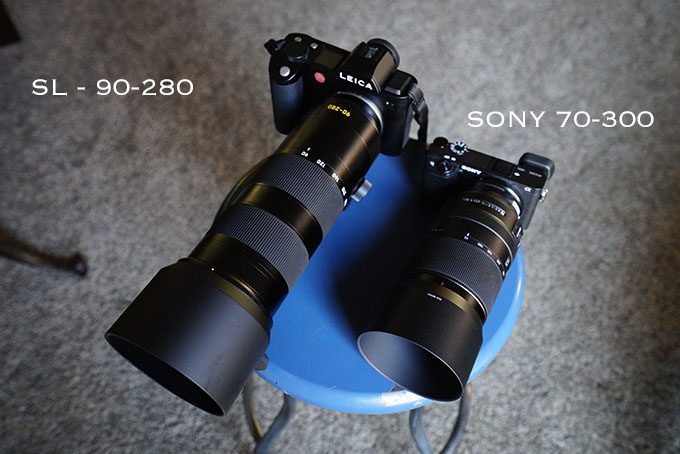 Now this may seem like a silly comparison, and to many it will be. Shooting a brick wall and nail with an SL and 90-280 side by side with an Olympus PEN and 300mm as well as a Sony A7RII and 70-300 G lens if truly a crazy comparison. The Sony G 70-300 is more of a Budget (but very good) 70-300. The Olympus while being a stunning lens, and probably the best optics of them all, is giving you a 600mm equivalent. So not the same focal length. Even so, I wanted to add it to show you what you get from each system, with the same shot.
It's funny but the Olympus, while having WAY more noise at its base ISO, is the sharpest and most detailed of them all. The Leica has that balance of medium format looking smoothness and sharpness while the Sony here falls flat. To be fair the Sony is using the 70-300 G which is not a pro spec lens while the Olympus and Leica are. With that in mind, the Sony keeps up very well, even with their "budget" zoom.
Leica setup here is $14,000.  Sony setup here is $4500. Olympus setup is $3800.
Let's see how they do. You must click them for larger and full 100% crop.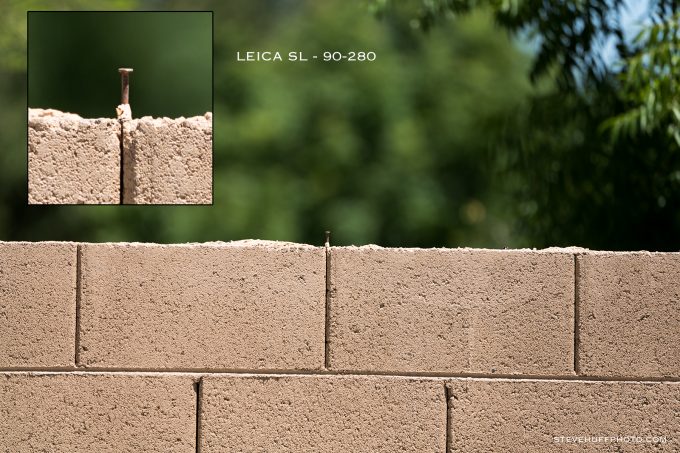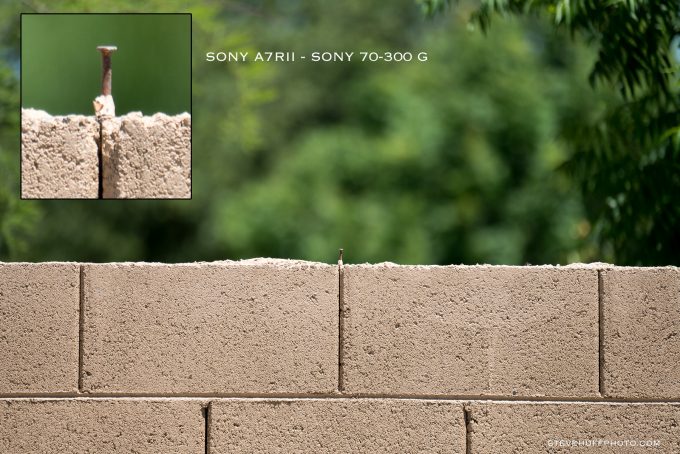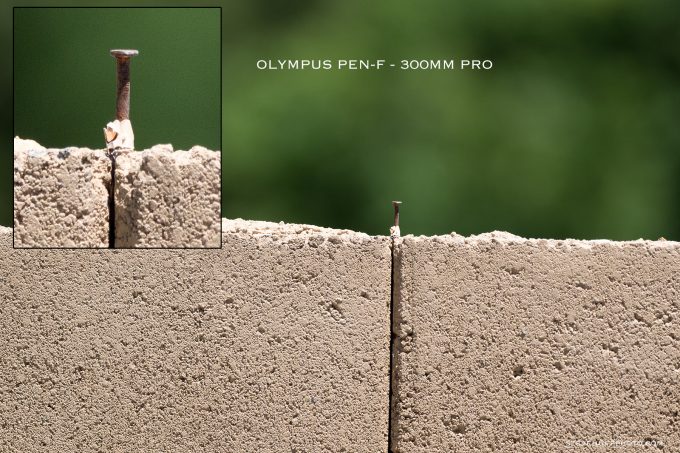 The one with the most detail is the Olympus, the smoothest most pleasing file, for me is the SL.
BOTTOM LINE ON THE Leica 90-280 f/2.8-f/4
This lens is a masterpiece of modern lens design. The build is Leica all the way. Never cheap or hollow feeling, it feels like it will last 1000 years. Size is the only weakness here for me, as it is the largest lens I have ever used, owned or reviewed. It truly looks like a bazooka or some sort of paparazzi lens. With the size taken out of the equation, everything else is stunning. From the buttery smooth focus ring to the nice zoom action to the high quality exotic glass used to create the lens, the 90-280 can not be faulted optically, in any way.
Contrast is high, higher than even the 24-90. Sharpness is there, detail is there. Color is up there with the 50 APO M lens, which is quite the feat. (Part 2 of the 50 APO review, as used on the SL is HERE).
As for size, sure take a look at it compared to some DSLR 70-200mm Lenses…It's not that much larger, maybe an inch or so..but you get 280mm vs these which max out at 200mm…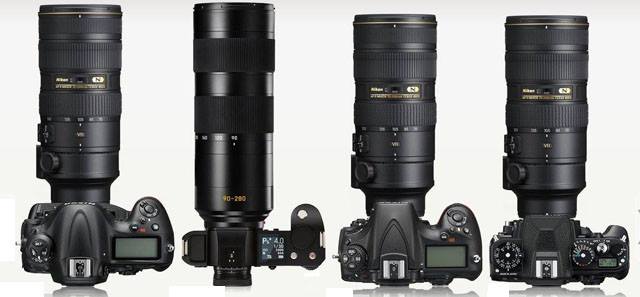 If you do not mind the size, or the cost, and you own the SL system, this lens is a MUST see, MUST check out. Head to your local Leica shop, or email Leica dealer Ken Hansen for the lowdown at khpny19@aol.com . The 90-280mm means business and wedding pros will LOVE This lens as I feel for weddings, this lens will create some stunning masterpieces.
WHERE TO BUY?
The Leica 90-280 can be purchased from any of the highly recommended Leica dealers below:
Ken Hansen – E-mail him at khpny19@aol.com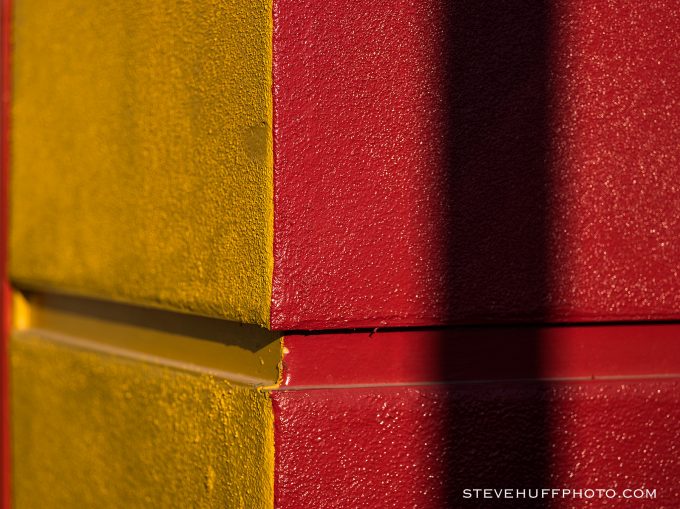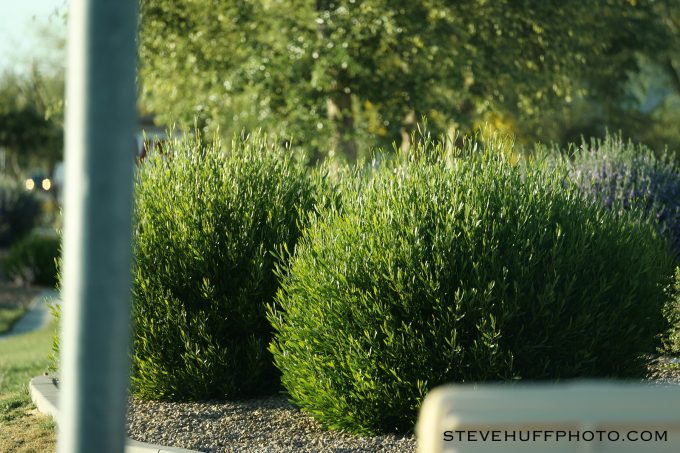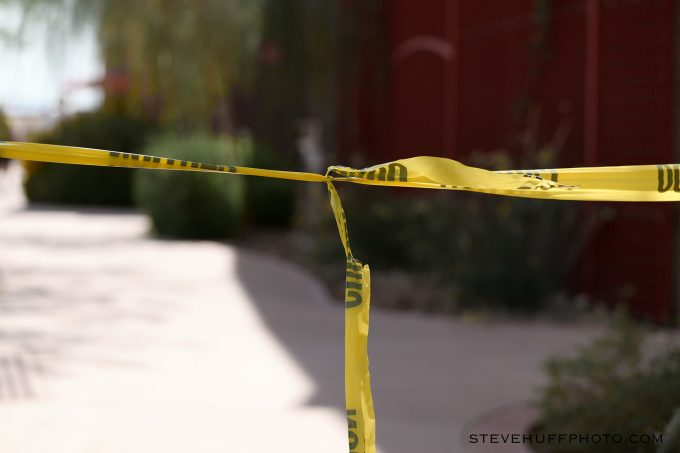 ———
PLEASE! I NEED YOUR HELP TO KEEP THIS WEBSITE RUNNING, IT IS SO EASY AND FREEE for you to HELP OUT!
Hello to all! For the past 7 years I have been running this website and it has grown to beyond my wildest dreams. Some days this very website has over 200,000 visitors and because of this I need and use superfast dedicated web servers to host the site. Running this site costs quite a bit of cash every single month and on top of that, I work full-time 60+ hours a week on it each and every single day of the week (I receive 100-300 emails a DAY). Because of this, I could use YOUR help to cover my costs for this free information that is provided on a daily basis. 
To help out it is simple, and no, I am not asking you for a penny!!
If you ever decide to make a purchase from B&H Photo or Amazon
, for ANYTHING, even diapers..you can help me without spending a penny to do so. If you use my links to make your purchase (when you click a link here and it takes you to B&H or Amazon, that is using my links as once there you can buy anything and I will get a teeny small credit) you will in turn be helping this site to keep on going and keep on growing.
Not only do I spend money on fast hosting but I also spend it on cameras to buy to review, lenses to review, bags to review, gas and travel, and a slew of other things. You would be amazed at what it costs me just to maintain this website, in money and time (250 hours a month, and about $3000 per month).
So all I ask is that if you find the free info on this website useful AND you ever need to make a purchase at B&H Photo or Amazon, just use the links below. You can even bookmark the Amazon link (not the B&H) and use it anytime you buy something. It costs you nothing extra but will provide me and this site with a dollar or two to keep on trucking along.
AMAZON LINK (you can bookmark this one)
B&H PHOTO LINK – (not bookmark able) Can also use my search bar on the right side or links within reviews, anytime.
Outside of the USA? Use my worldwide Amazon links HERE!
You can also follow me on Facebook, Twitter, or YouTube. 😉
One other way to help is by donation. If you want to donate to this site, any amount you choose, even $5, you can do so using the paypal link HERE and enter in your donation amount. All donations help to keep this site going and growing!
 I do not charge any member fees nor do I (nor will I ever) charge for reviews, so your donations go a long way to keeping this site loaded with useful content. If you choose to help out, I thank you from the bottom of my heart.