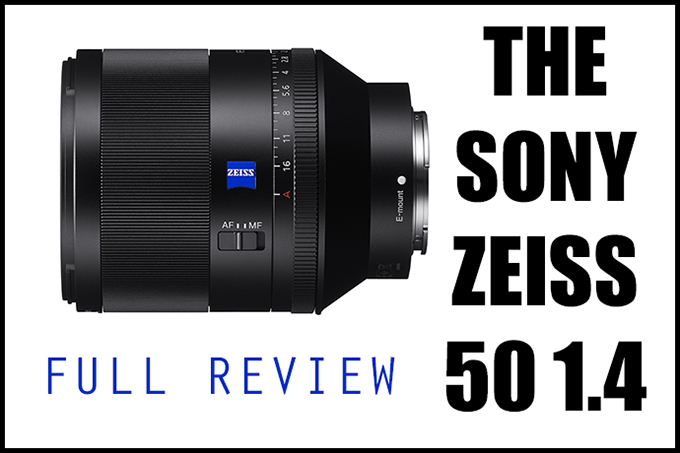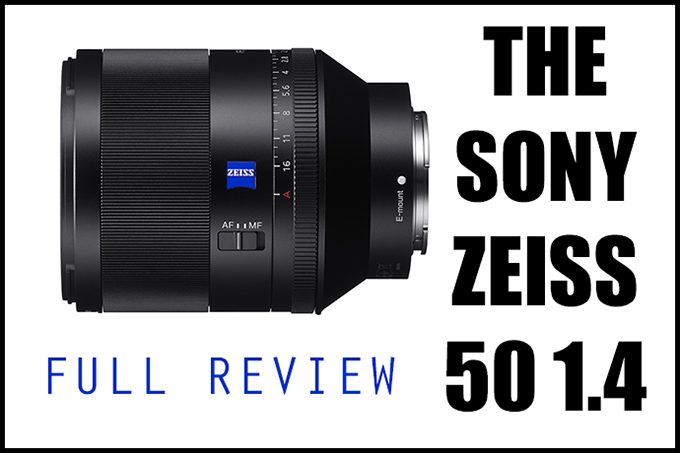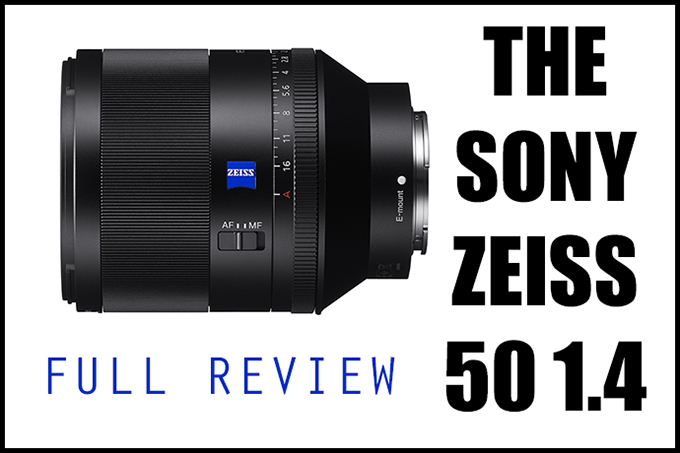 The Sony Zeiss 50 f/1.4 Lens Review
by Steve Huff
This is the brand new lens announced today from Sony, and I have my review right here! You can pre-order at B&H PHOTO HERE
One thing is for sure. It is never dull, the life of a camera reviewer. Today I am lucky enough to write about a lens that is not only right up my alley, but up the alley of sooooo many of the readers here. It's a fast 50! What else can I say? If you are a Sony shooter, or curious about Sony or have a love for fast primes, then read on my friend about their latest offering in the lens world, the 50 1.4 which has the blue ZEISS stamp on it.
Many of you know I love and adore the focal length of 50mm. My favorite lenses of all time have been 50 MM lenses, and I have been preaching on them and using them for years and years. I have owned and loved the Leica 50 Summilux, the Leica 50 Summicron (Old and APO), Noctilux, the Canon 50mm Dream Lens, the 50 Jupiter, and various 50's by Zeiss, Voigtlander and others such as SLR Magic. Let's not forget the Zeiss 50 Loxia. I may have tried, used or tested 95% of the 50mm lenses made today, even from Nikon and Canon yet I am always on the lookout for a new, fast, amazing 50mm prime that delivers the performance I have come to CRAVE in my photos so let's see if this new premium pro level Sony fits the bill for those of us with an A7 series camera. If there is one thing I know in the photo world, it's a good 50mm lens, and this is why I am able to write my full review after only 2 1/2 days with this lens. It did not take me long to appreciate what Sony had here with this one.
For the record, I prefer a rendering between the Leica 50 APO, Zeiss Otus 55 1.4 (review soon!) and the Leica 50 Summilux 1.4. If a single 50mm lens could deliver this combo of styles, and was priced within reason,  then I would be all over it in a nano second.
Also, all photos in this review were shot on a Sony A7RII. (My review of the camera is HERE)
The new 50 is gorgeous in build, design and while larger than most 50 1.4's, the quality here is simply gorgeous, almost to Zeiss Otus Levels. This lens is quite a bit smaller than the OTUS though and offers Auto Focus while coming in at $1900 less than the Otus.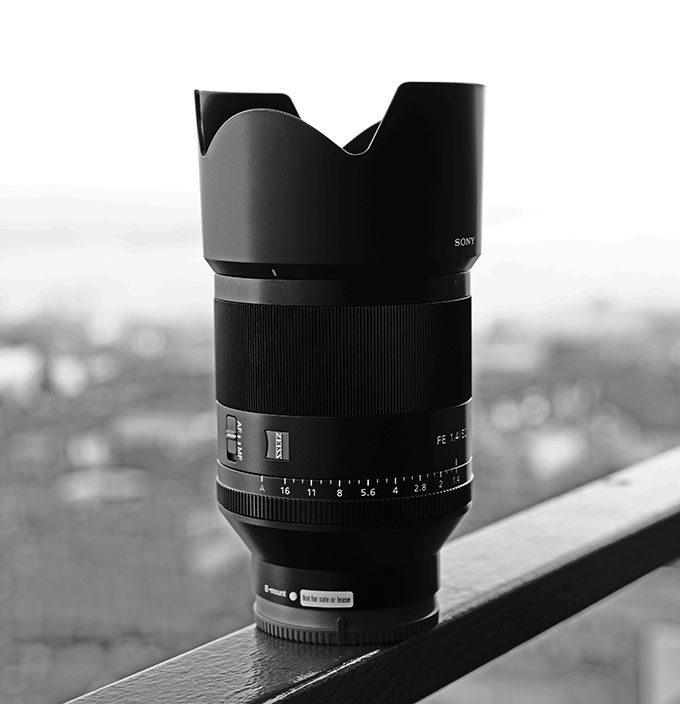 Today Sony announced their new 50mm premium lens, the 50 1.4 Zeiss.
While this is NOT a G Master lens, which is reserved for the highest end Sony glass, it is a Zeiss 50 1.4, which for most, is PLENTY good enough. I mean, ZEISS is legendary when it comes to not only the name, but also the lenses made throughout time with that blue Zeiss logo attached.
For some, Zeiss beats Leica in 3D pop, contrast and color and this lens by Sony is NOT just another 50 1.4 prime. This one is up there with the best 50's made today IMO (Think Leica 50 APO, think Leica 50 Summilux), and while it is large for a mirrorless 50mm, at least Sony now gives us choices in this area. Three of them to be exact.
Not only do we have this new Zeiss 50mm, we have the new cheap Sony 50 1.8, which is small and tiny, light as air and comes in at under $250. While not perfect, its a must for anyone with a small budget who wants a 50. We also have the 55 1.8 from Zeiss and Sony which is the 1st lens made for the E system. It's fantastic but still, not up to par with this new 50 1.4, which is just a beautiful drool worthy lens.
CLICK ON IMAGES FOR LARGER AND BETTER VIEW! THANK YOU!
The new Sony 50 1.4 Zeiss lens is simply beautiful. I can see so many pros using this for weddings, studio work, and also many using it for street. The contrast, color and sharpness is extraordinary delivering a stunning look not far off from the Zeiss Otus 55 1.4. (Think Medium Format Look/Style)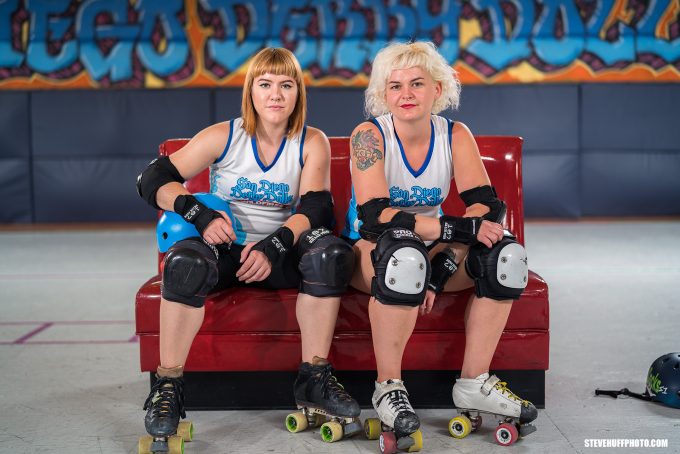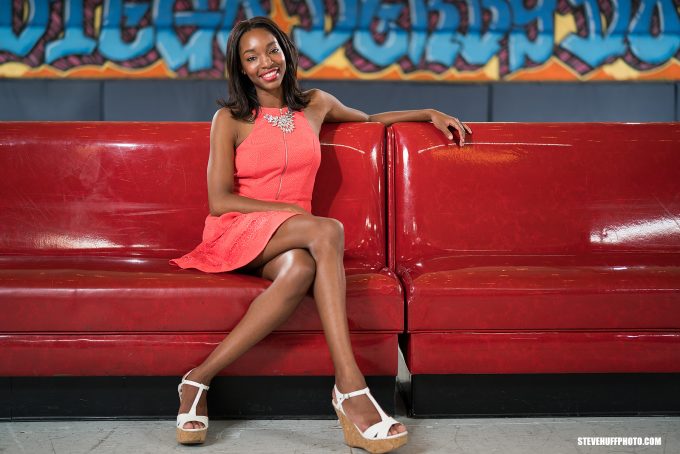 Luckily I have already shot with this new 50mm and have enjoyed it, worked with it, found its strengths and weaknesses and have realized that this is a lens that is as good as it gets in the 50mm focal length for the Sony E/FE system or any system for that matter. 
See my quick video on this lens and the new 70-200 f/2.8 G Master Below
As I said in the beginning of this review, the life of a camera reviewer is never ever dull, even when you have been doing it for what seems like forever. True, we can get burnt out from time to time and sometimes cameras and lenses meld into each other when nothing truly exciting comes out for a while, but at the end of the day, doing this job is a blessing, a gift and is something I truly am grateful and thankful for.
So a few weeks ago, when I received a notice from Sony that they were showing off some new products to some members of the photographic press and they wanted us to see them, use them, and share our thoughts on them…I JUMPED at the shot, as I always do. I mean…it IS my job after all 😉
Away I went to meet up with other review site/photo blog writers (many of whom I call friends) to see just what Sony had up their sleeve this time. Sony is, IMO, one of the leading camera companies when it comes to organizing events to show off their new gear. It's always fun, never ever boring and we are always assured many photographic opportunities to give us ways to test the lenses or cameras in many scenarios. They want us to TRULY test these items and give feedback, to IMPROVE their future products. It's a win/win all the way around. I wish more camera companies would follow Sony's lead as I feel this is why Sony has come so far, so fast and with so many improvements over a short time frame. They listen to our feedback, and actually implement some of our ideas. That is how progress is made IMO.
Back to this 50mm f/1.4…
Me, I tested it late night on the streets, I tested it in B&W and Color (Some lenses excel for B&W), I tested it at high ISO and did some detail tests with crops. Each time it rewarded me with fantastic rendering with many of the qualities I have always loved about the BEST 50's made. It was inspirational.
Two OOC JPEGS using HC B&W mode…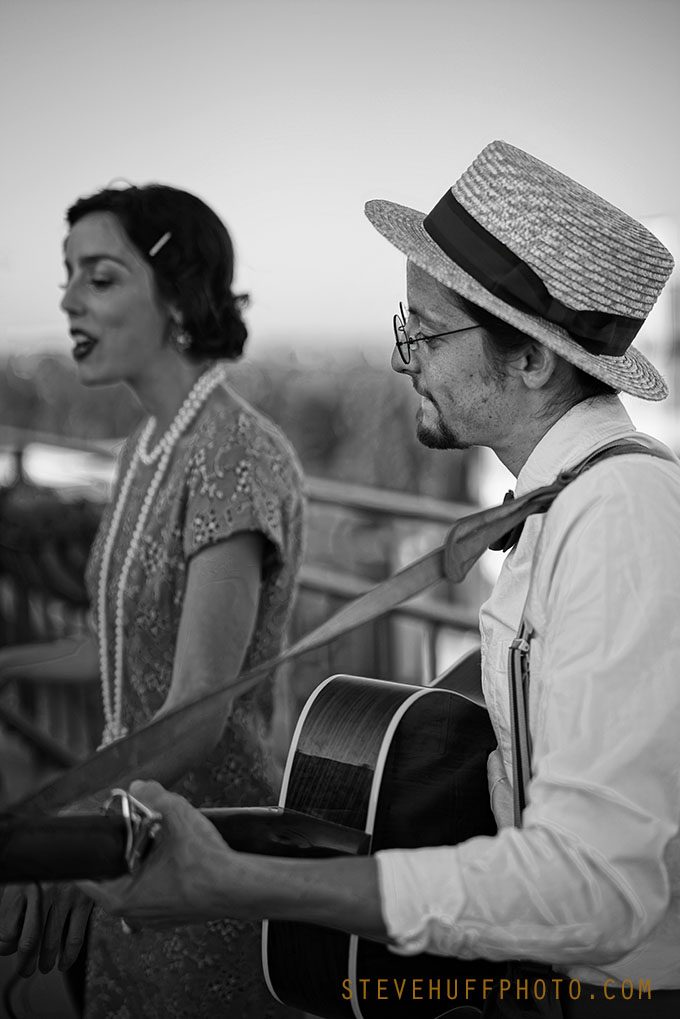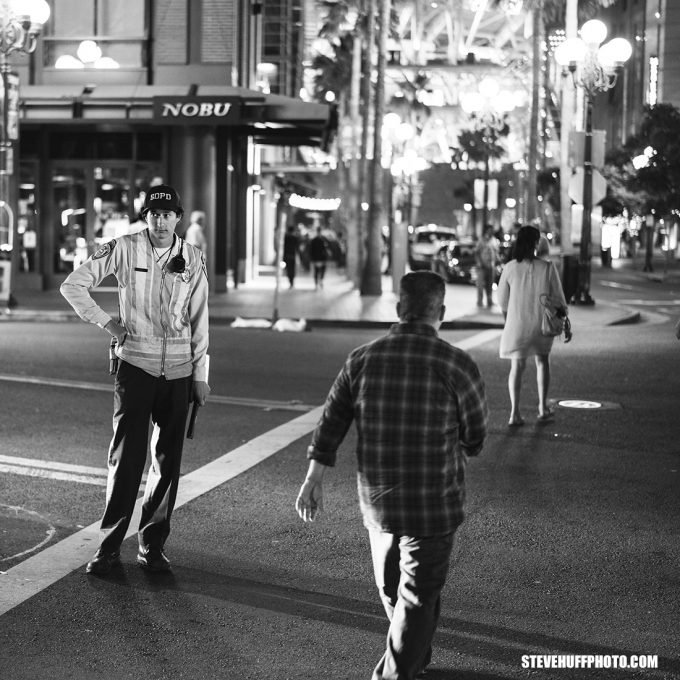 What it always gave back to me was POP, 3D RENDERING, SHARPNESS even when wide open, and I found it to have that Zeiss look and feel to the final output. Which is a good thing if you love Zeiss, as many of you here do. The two images above were out of camera JPEGs using a B&W mode in camera. In the 1st shot of the performers, you can see the etched out detail of the subject and the wall of Bokeh blur that goes behind him, and while there is some funkiness in the out of focus parts this is due to the mode I was in. not the lens. I LOVE THIS way of rendering, and the Zeiss 50 1.4 does this when up close. It has a way of delivering the subject in a 3 Dimensional space that Leica also excels at. For me, this lens is on par with any Zeiss or Leica 50mm f/1.4 when it comes to image output and rendering. That's not just jibber jabber, that is reality and what I truly feel.
From being on the field at San Diego's PETCO PARK to checking out some Roller Derby to walking the streets at night, this lens never let me down.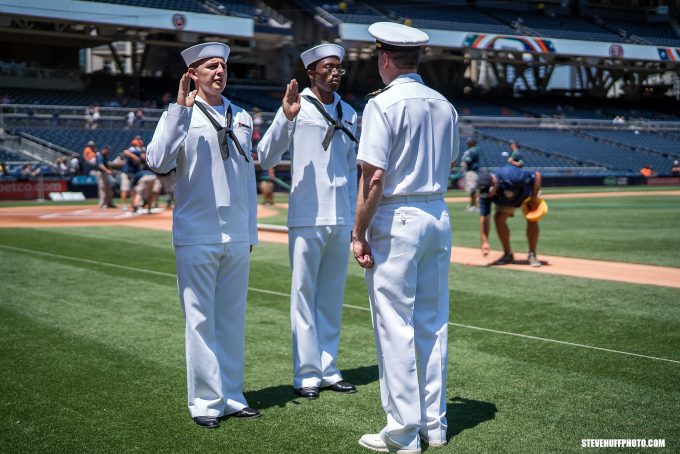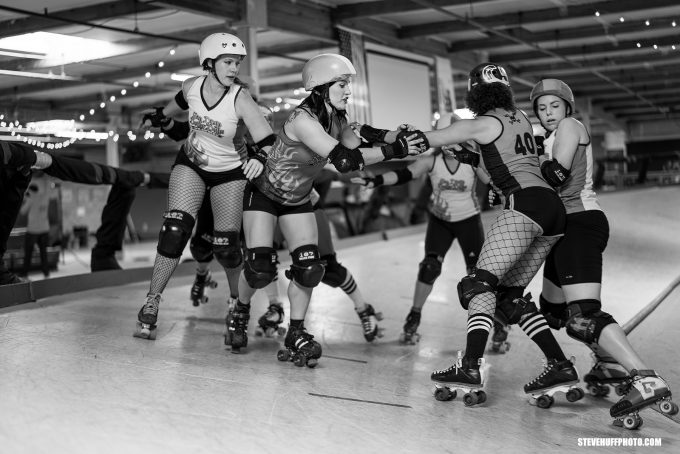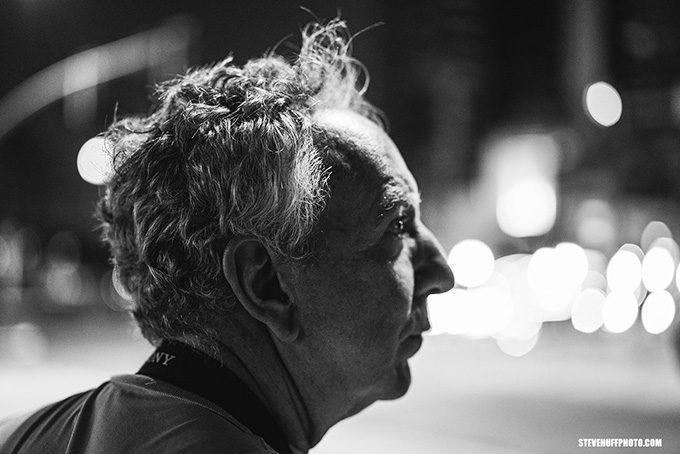 This lens has the rendering that I missed in the fantastic Sony/Zeiss 55 1.8. That lens has been WIDELY praised as one of the best 50's around. Me, I never said that as I always felt it was lacking when compared to great Zeiss and Leica designs, and I will admit it..I am spoiled rotten when it comes to 50mm lenses. I have tried and used nearly all of them and I have used the worlds best 50mm lenses. It was the damn Leica 50 APO and 50 Summliux that have spoiled me, and the Sony Zeiss 55 1.8, while a fantastic lens, was never up to par with those other lenses I just mentioned in my opinion.
This new 50 1.4 Zeiss is indeed up to par, and then some. Even at night, hand holding a shot wide open you can see the color and detail and contrast at work here to deliver a beautiful rendering of what is just a basic statute I walked upon during my night walk. It's crisp, it's lovely and it is at f/1.4 allowing as much light to be sucked in as possible. It also has that "turn the night to day" effect in some shots, like below…I could BARELY see this statue at night..I mean, I saw it but it was DARK, yet the photo makes it appear there is loads of light hitting it and I shot it handheld (I never use tripods).
Amazing, and the best fast 50's do this with ease. This lens has a quality about it that is just gorgeous. When a lens can make a mundane subject in the dark look like this, it does indeed have something special about it. Again, lenses that do this very well? The $11k Leica Noctilux, the $3600 Zeiss Otus, the $1350 Canon 50 1.2L, the $4k Leica Summilux, and lenses of the higher end variety.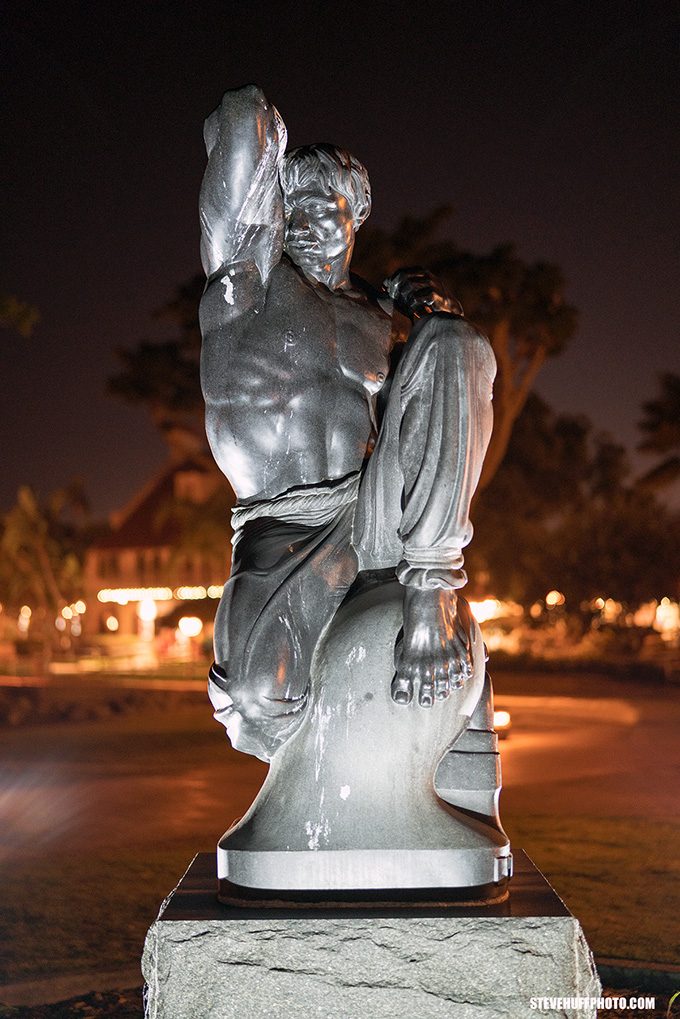 Now I find this performance just stunning. This lens reminds me quite a bit of the Leica 50 Summilux f 1.4 and that lens is around $4000. While the Leica is a work of art in design (it is 1/3 the size of the Sony) it is only a manual focus lens. This Sony, while larger and beefier does have Auto Focus, which comes in handy in situations like the one above. With the large bright EVF in the A7RII and this lens mounted, shooting at night was a breeze, though I will admit…the Auto Focus speed is a tad on the slower side. While not slow, it is not blazing fast. It is much quicker than something like a Canon 50 f/1.2 but do not expect instant AF performance like we can get in Micro 4/3 with a 25mm lens. But also expect IQ that we just can not get on a Micro 4/3 when it comes to DR, Bokeh and Depth. THIS is on another level thanks to the full frame sensor vs Micro 4/3.
BUILD, AF PERFORMANCE and SIZE
The new Sony/Zeiss 50 1.4 is not a tiny lens. Next to the small, cheap and hollow 50 1.8 from Sony, it looks like a beast. But next to a Leica Noctilux, things start to look even. So think of this lens as a larger than normal 50mm f/1.4. But also be aware that this lens was made with one purpose in mind, QUALITY and I thank Sony for this.
Sony did not say "Let's make the smallest fast 50 we can"..instead they said "Let us make the BEST 50 we can". If you want small and light, pick up the 50 1.8 for under $250. If  you want to up the quality and still want small size, check out the Zeiss 55 1.8 as it has been out and established for a long time now and most love that lens. If you want the best optical quality, best color, best Bokeh and best detail of any Sony 50mm auto focus lens, then you must check out this new 50 1.4 Zeiss. It packs a serious punch and delivers the best of the best for the Sony offerings. Hands down.
This is quality, and you can feel it in the lens and see it in the performance. The build of the lens is solid and professional. As I said earlier, this is NOT a G Master lens, but even so, it could have that GM blasted on to it and I would welcome it. It is THAT good. It has the manual aperture dial and using it in manual was also a treat. This lens offers the best of Sony in a 50. Plain and simple. From build to IQ it just delivers. Though it does make me wonder about something…will Sony ever release a G MASTER version like they did with the 85mm? Will it be an f/1.2 or even larger? Who knows, but for now, this lens is the best 50 they offer, hands down.
OOC JPEGS IN HC B&W MODE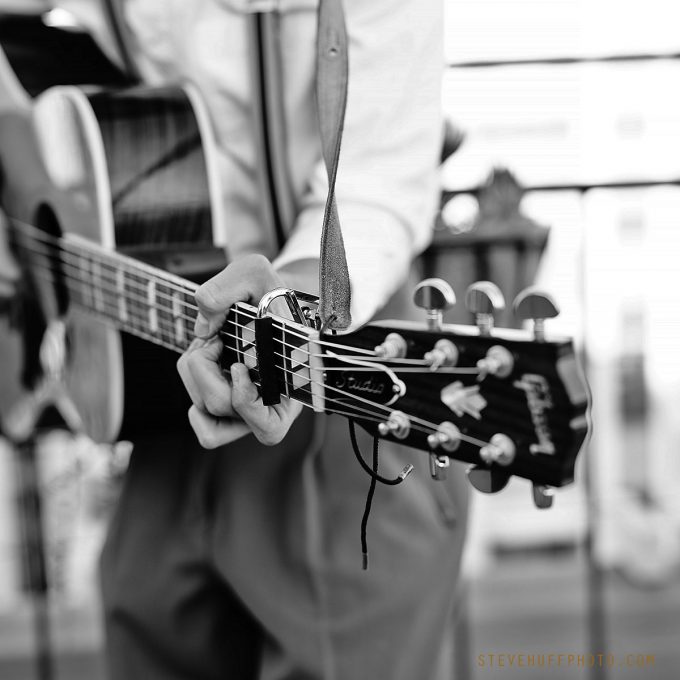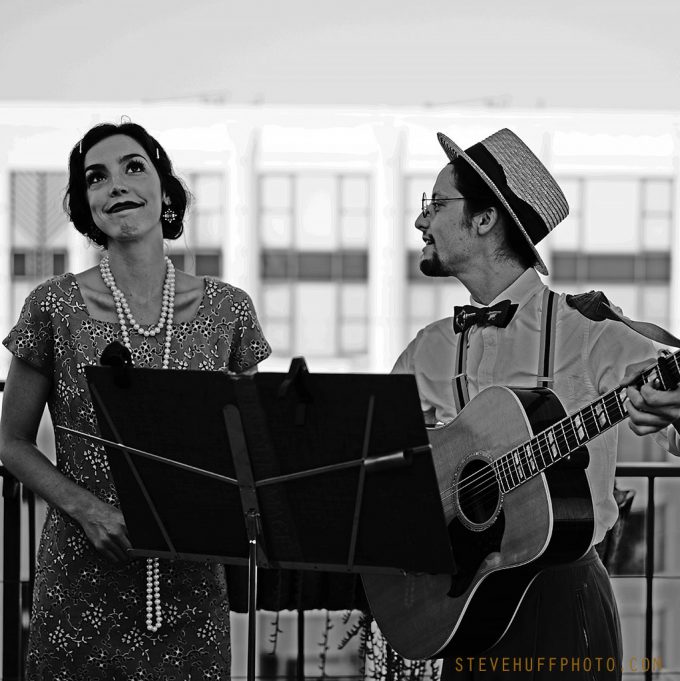 As for AF performance, it has fantastic lock on ability and when this lens locked on to the subject, it was truly locked on. I used to have issues long ago with Sony lenses locking on and not really being in focus. This lens, when it locked it was truly locked, which I liked. The only niggle I had, and I talked it over with a few of my colleagues, was the AF speed was slower than expected. I assume it is due to the heavy glass inside this beast (Much like the Canon 50L and 85L, both larger AND slower than this lens) that slows it down. Even so, it is not horribly slow or obnoxiously slow. It is just slower than you would expect. For me, it was no issue at all as it was plenty fast for anything I shot with it. In fact, this new lens is also equipped with a ring drive SSM (Super Sonic wave Motor) system for silent AF and speedier operation. You just cant beat physics and this bad boy has a load of glass inside.
I feel that today we expect too much for too little, and this lens for me offers a TON that far outweigh the two small cons of size and slower AF than one may expect.
It's funny but this simple image below of a fire hydrant has just about sold me on this lens to the point that I am an inch away from ordering one, just to have this amazing jaw dropping performance in a 50 that does not cost me $3 or 6 or 11k.
The color here is amazing considering this was late night. The sharpness and detail here is perfect and the contrast also right up my alley. Friends, this lens is magical, and for me to say that about a Sony lens…well, it says alot. I usually keep my "Magical" moments to those from Leica but this one has that charm, and rendering to put it up there in the same League. I love everything about this photo (color, contrast, bokeh, highlights, detail, pop, etc). It looks very very "REAL".  If I only had the Zeiss Otus on hand to compare a the time but really…can we get MUCH better than this? Sure, maybe a different presentation but who knew a hydrant could look so good? 😉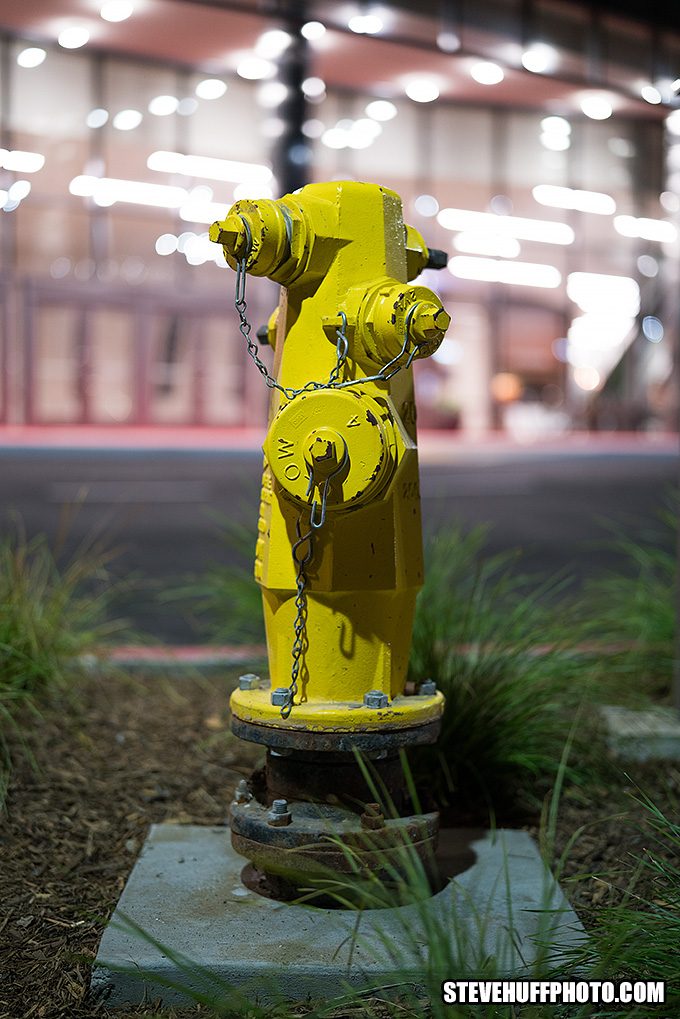 Color performance reminds me of the Leica 50 APO, which is a $7k 50m f/2 (review here)
The Bokeh here is pure CREAM and ORGANIC, so it also reminds me of a 50 Summilux from Leica.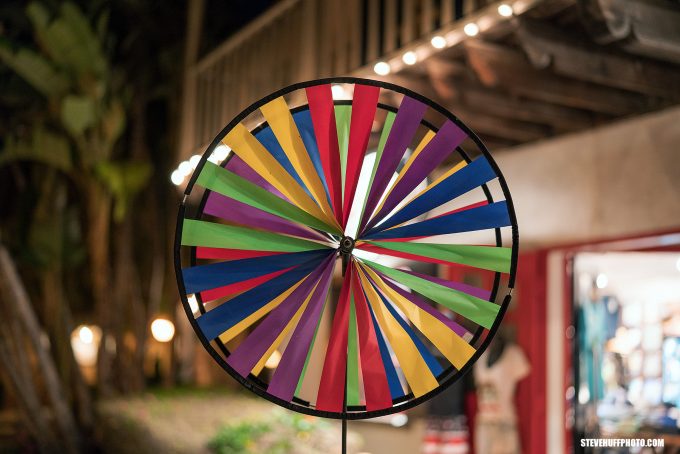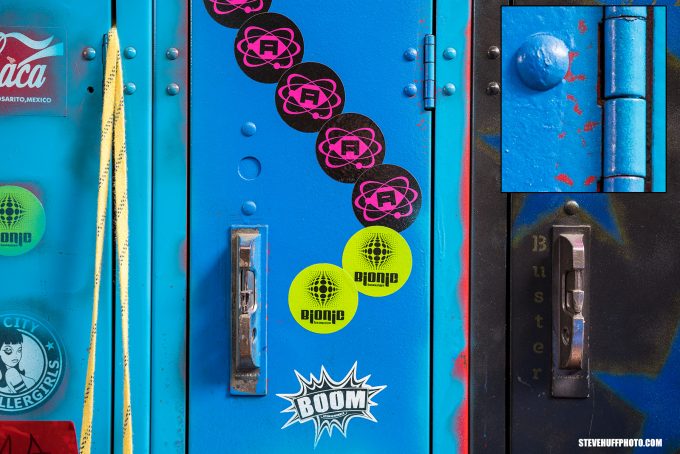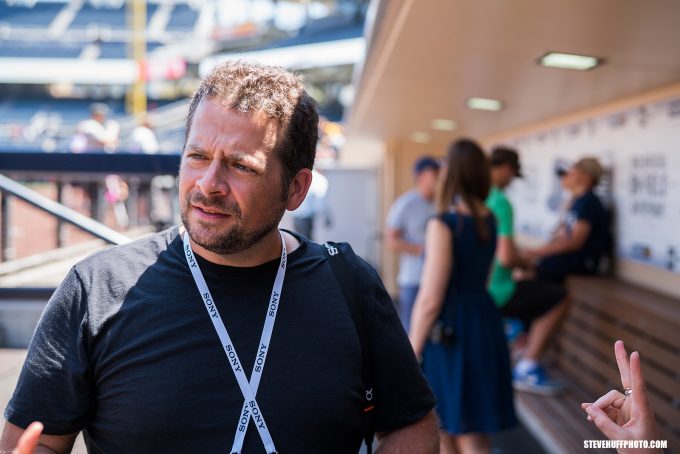 THE CHASE FOR THE BEST…
It's no secret to those of us who follow new camera releases like mad and for those of us who just have this in our blood. To many out there and most here, photography is in our hearts. It's a passion for so so many and yet the "digital craze" has slowed down dramatically, and what I mean by that is this…
A few years ago, namely the past 10 years has been a constant stream of non stop camera tech. I remember the 1st DSLR from Canon, the D30. Today you can pick up this 3MP wonder for $48 on Ebay. Back then, it was $3500 for a 3MP DSLR with AWFUL performance (by todays standard). People were buying it up back then like it was the hottest thing ever yet it performed like a turd when compared to film. That camera, IMO, is the one that started the whole DSLR craze that went on for years and years, which eventually turned into the MIRRORLESS craze for years and years and we had everything in between from advanced point and shoots to Leica rangefinders..and all the while, a slew of lenses were being created CONSTANTLY.
Thousands of enthusiasts, pros and those with G.A.S. (A very real camera buying and selling disease, GEAR ACQUISITION SYNDROME) were buying, selling, upgrading at a frantic pace. It was a digital CRAZE!
Today I have seen this practice slow down due to less cameras being released as well as BETTER cameras being released. We are in a matured digital age where most cameras are "good enough" and some are above and beyond that.
Cameras like the Sony A7RII are changing the game for so many and while many out there still use and adore their DSLR's, more and more are jumping into mirrorless and ditching the DSLR. (this is facts from sales reports in 2015 and 2016). I see companies like Sony, Olympus, and Fuji leading the way while Canon and Nikon still pump out VERY NICE and VERY GREAT rehashed versions of the same old DSLR's, of which are standbys for many pros, so I understand this 100%. I really do. It's just that today in my life, at 46 going on 47 I am tired of the DSLR, and I feel Mirrorless is the future as I have said for years.
It is true! Today, the excitement seems to be with mirrorless as there are just so many options to go with and they come in all shapes, styles and sizes. We can use almost any lens on these mirrorless designs and that gives us more of a chance to be truly creative and different. Instead of shooting a Nikon and a 24-70 why not an A7RII and a Leica lens? Or a Canon lens? Or a Voigtlander lens? or a Nikon lens? Or a vintage screw mount lens? Exactly. You can do things on mirrorless you just can not do with a DSLR, and that is why so many are drawn to them.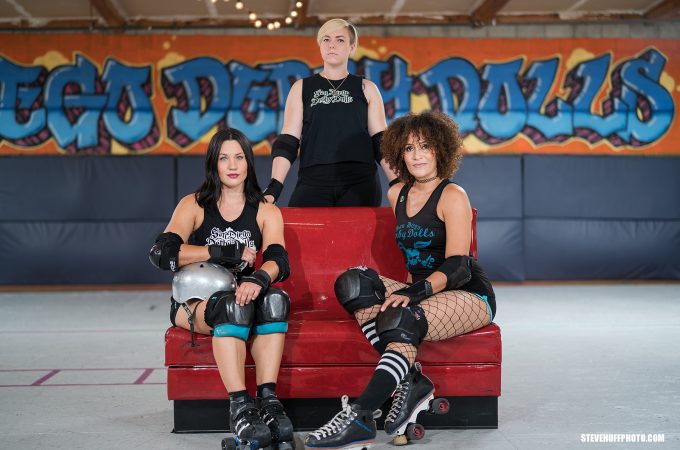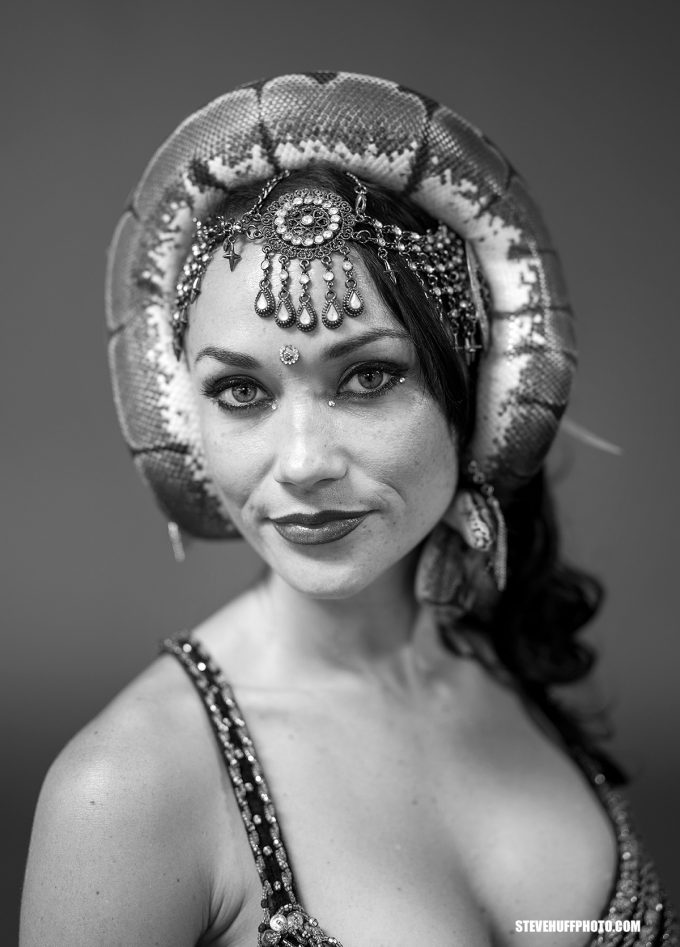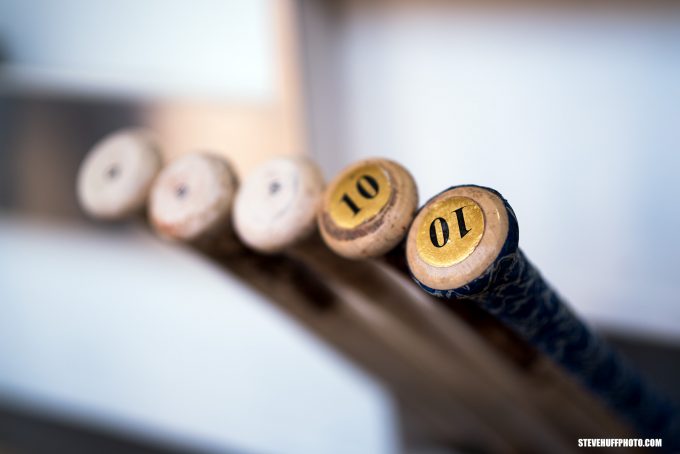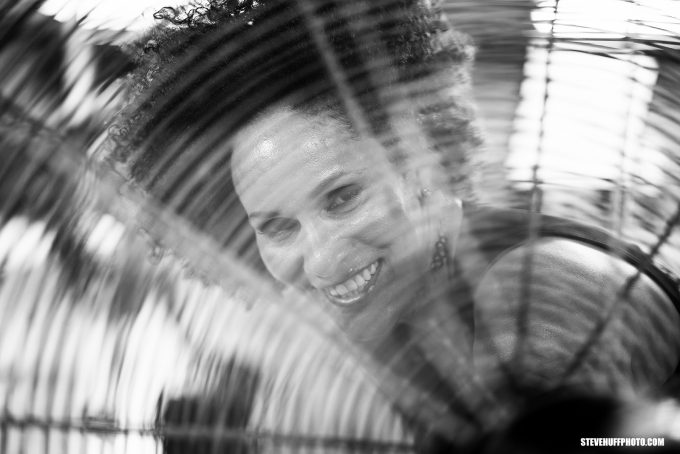 The Sony FE series of cameras and lenses, to be honest, are closer to DSLR size than any other mirrorless. Slap the brand spanking new and AWESOME 70-200 f/2.8 G master lens on the A7RII and many will think it is a streamlined DSLR with a little less bulk on the body but the same sized lenses. True, the A7RII is not tiny but it is quite a bit less substantial in the hand compared to a Nikon D800 or Canon 5D series. The lenses though, well, they are still on the larger side. While companies like Leica have perfected the art of making super fast aperture lenses small, Sony has not, and this is mainly due to Auto Focus motors (that make the lens larger), the mount and Sony designers.
Even so, for me, a camera like the Sony A7RII, A7II, or A7SII are preferred to a DSLR for my style of work, and even though the size is not tiny, it still offers size and weight savings over a DSLR, and feels better in the hand, and has an EVF, which I prefer. The A7RII is my most recommended mirrorless due to what it offers for the price, and now, due to the HUGE selection of amazing lenses this system NOW offers.
Seems like yesterday when I was writing how Sony had no glass to offer…and today Sony is offering TONS of amazing lenses for their A7/E/FE system. Pretty damn amazing of Sony, and this newest addition is one of the best lenses they have EVER released.
THE DETAILS
What would a review be without some 100% crops to show details. This 50 1.4 Zeiss is absolutely stunning and while RAW is the way to go, even shooting JPEG delivers fantastic results. Take a look below at some of the awesome-ness one can get with this lens when it comes to detail.
CLICK THESE TO SEE THE TRUE 100% CROPS!
This simple fan, natural light, f/1.4. The detail at 1.4 is very LEICA 50 APO LIKE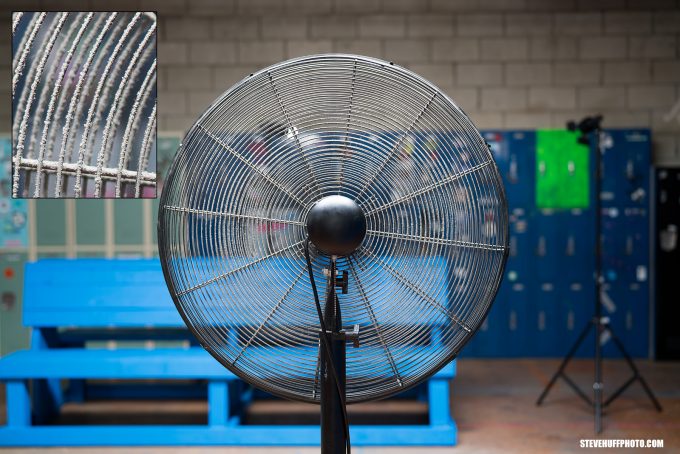 –
Even an out of camera JPEG rocks the detail. (click it to see full crop)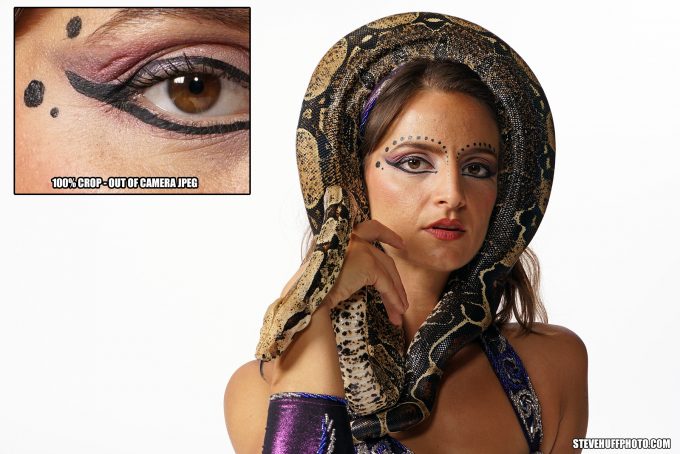 –
How about at night? High ISO detail?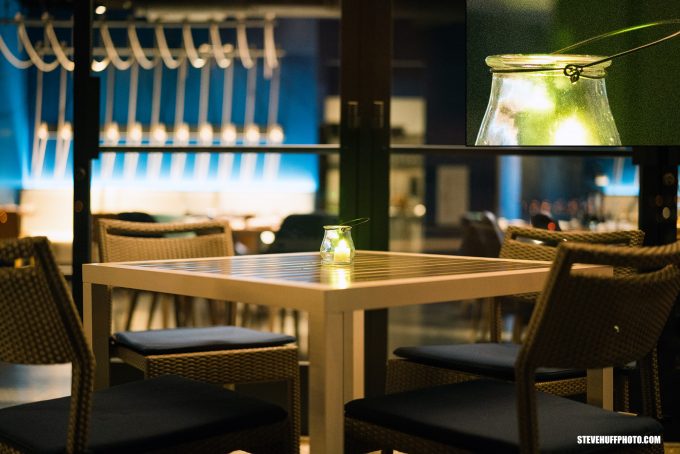 –
Details from an out of camera JPEG, in B&W mode..click it!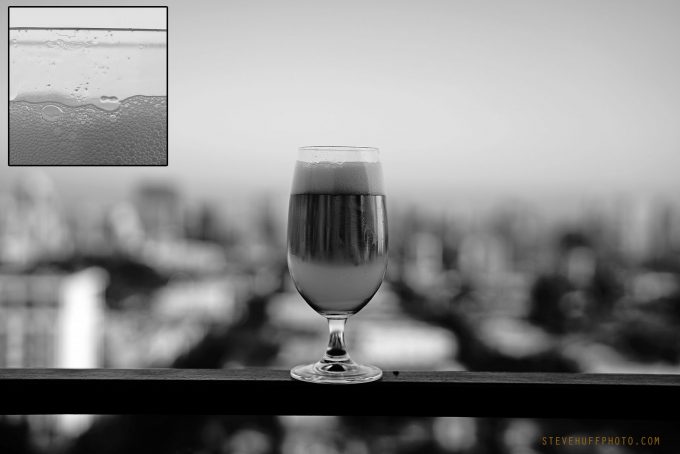 This is a 50mm f.1.4 that I can finally say compares well with a $4k Leica 50 Summilux or $7k Leica 50 APO or even the $4k Zeiss Otus which many regard as the best fast 50 ever. In some ways, I prefer this Zeiss (color and 3D) but the Leica will always be a legend due to the performance and TINY small size it brings to the table. There is nothing quite like a Leica M and 50 Lux when it comes to size and feel and simplicity but there is also nothing quite like this new Zeiss 50 on an A7RII as it allows us to shoot in ANY situation, day or night and always rewards with an in focus image, fantastic color, and all of the good things we associate with a great Zeiss lens design.
My friends, this is one of the best 50mm lenses I have ever shot with. (Zeiss Otus Review underway now, so will let you know what I think of the difference in THAT review)
PROS AND CONS of this 50 1.4
Pros
This lens is one of the best 50's I have ever used for image quality, color and rendering
Auto Focus is spot on when locked on
Build is fantastic, feels very "pro"
Manual aperture dial on the lens!
Lens hood included
The perfect everyday focal length
The third and highest end offering from Sony in a full frame 50m lens
Bokeh is creamy and beautiful IMO, but this is subjective
Has a massive 3D rendering with nice contrast
Detail even wide open is brilliant
Reminds me of a mix of the best 50's ever – 50 APO, 50 LUX, Zeiss Otus 55
Priced JUST right at $1500. Worth the cost 100% IMO.
Cons
Auto Focus may be slower than you expect, it's not a speed demon but faster  than a Canon 50 1.2
Size is larger than most 50 1.4's but this is due to priority being on QUALITY of output rather than size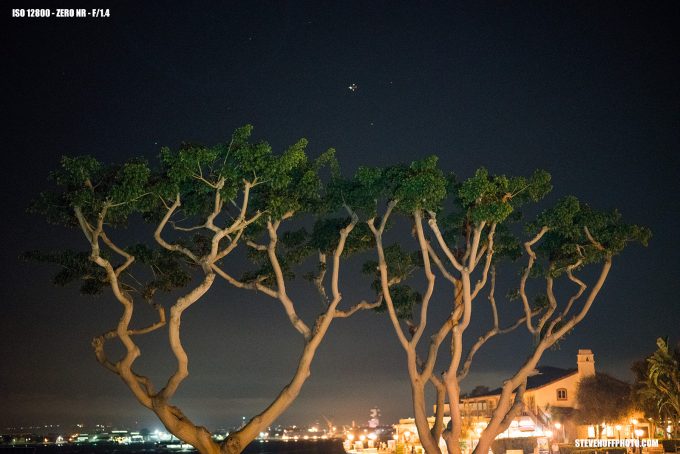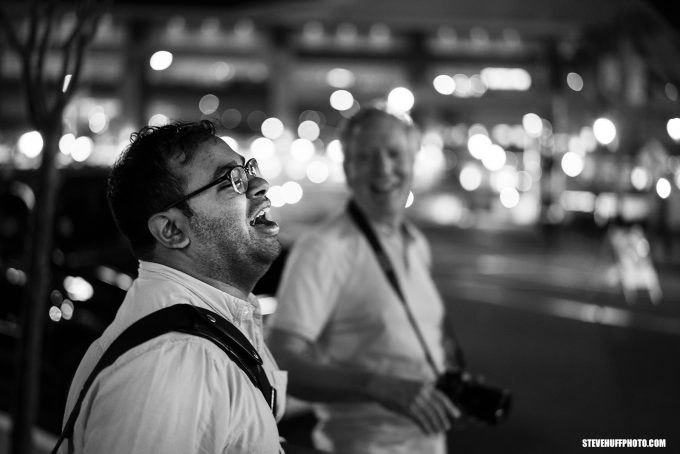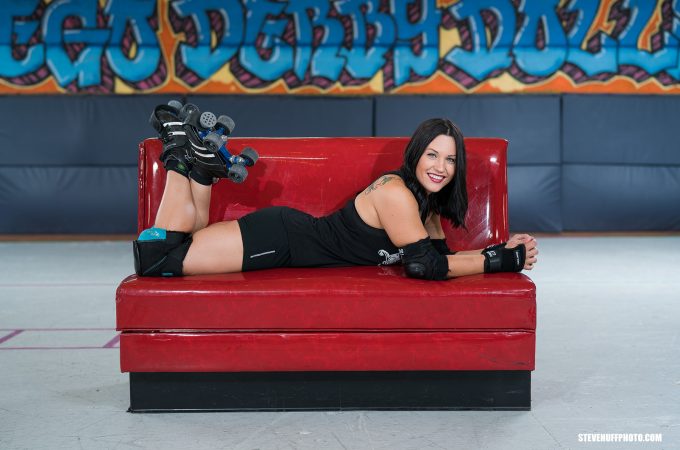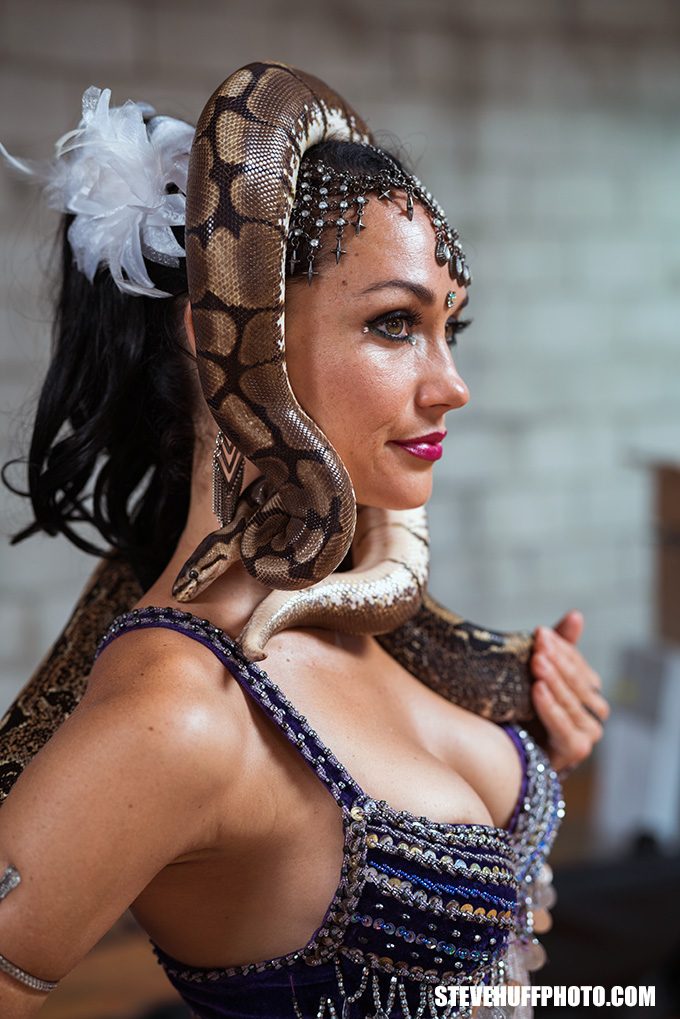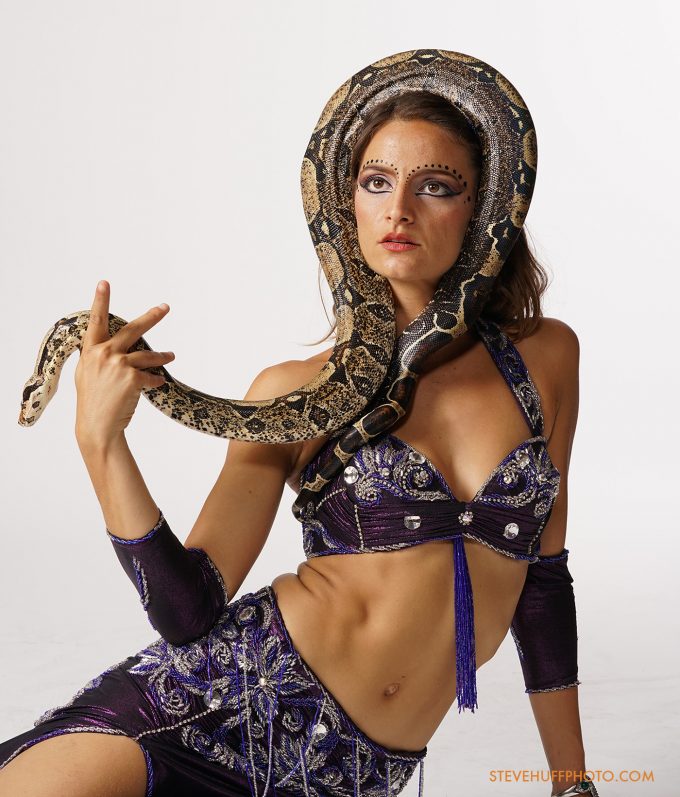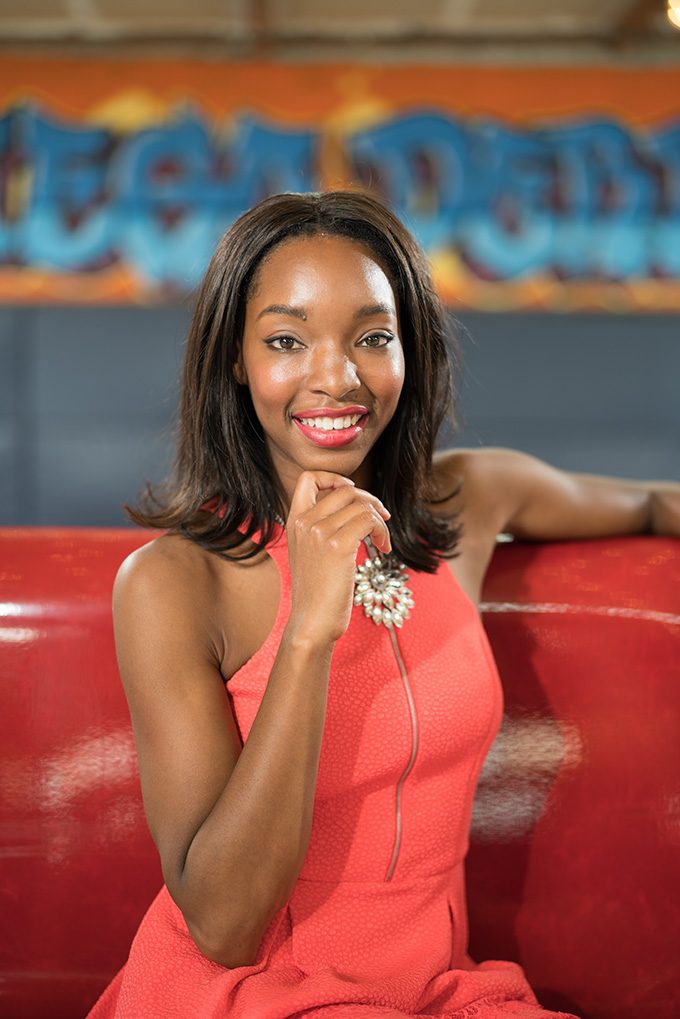 MY FINAL WORD ON THIS SONY 50 1.4 ZEISS LENS
Usually my lens reviews are short (3500 words or less) because there is only so much one can say about a lens. Sure, I can use fancy words, or I can just be quick and blunt but any way you slice it, this lens from Sony is  WINNER in every way. In fact, it may be my fave lens from Sony for their FE system…EVER. As I have already said, this is one of the best 50's I have EVER used for IQ.
This lens, if I do indeed pull the trigger on it, will end up being my most used lens on the A7rII because it is my favorite focal length, it is still small in the grand scheme of things and it offers a fast 1.4 aperture with no image quality compromises.
I own the cheap $250 Sony 50 1.8. It's amazing for the price but it does not get close to this. If you are spoiled like I am when it comes to amazing lenses, that 50 1.8 will not satisfy that itch. I also own the original 55 1.8 from Zeiss/Sony. That is a small and great performer as well but it is nothing like what I am seeing from this new 50 1.4. I am currently testing the Zeiss Otus 55 1.4 which is AMAZING but larger, only manual focus and while I think it edges out this Sony by a bit in some areas, it is double the cost so all depends on your needs and budget.
With this new lens it seems Sony concentrated on Bokeh, Color, Pop, Contrast, Detail and giving us some Magic thrown in for good measure. Maybe Sony hired some of the magical fairies that used to work for Leica, who knows. OH WAIT, it is a Zeiss…Duhhhhh!!! They already have their magic goblins doing some work.
All I know is that I loved this lens more than any other Sony/Zeiss offering to date for the Sony system, and that is probably because I am a 50 guy at heart.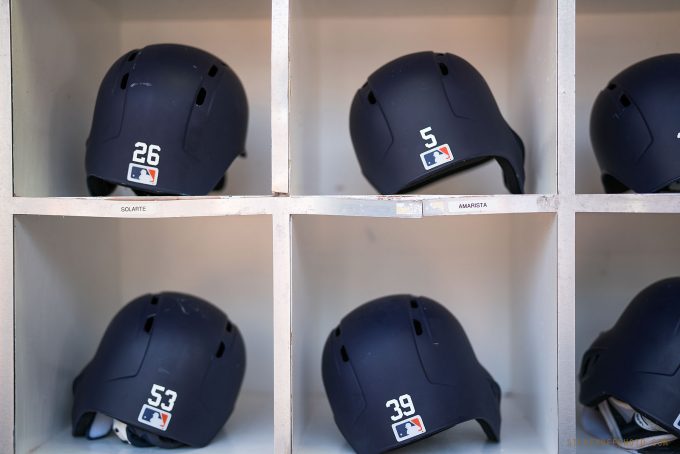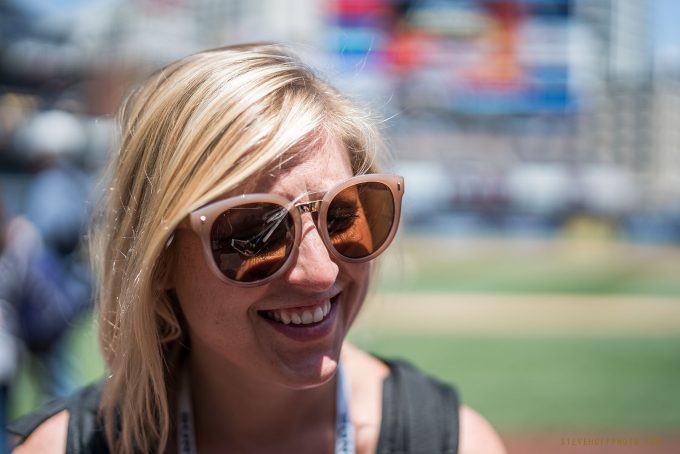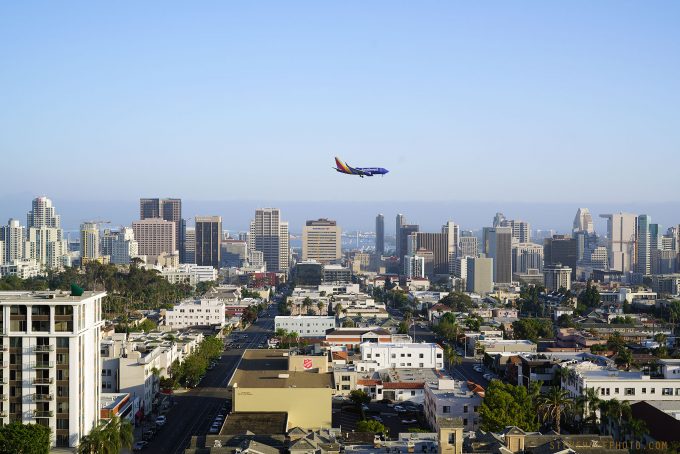 It's funny though as just before I saw this lens, I was missing my Leica M (of which I no longer own) and missing my "good old days" of the M and 50. When times were simple 😉 Now that I have used this new Zeiss, the 50mm passion is once again ignited in me and I am looking deep within to find some personal projects to do with just a 50. Yep, this lens on my A7RII will scratch that 50 itch I have been having for a while. This is one of those "lifer" lenses..one that you buy and would never want to give up. I know my 50's…and I was never this passionate about the previous Sony 50's…because this one is extremely amazing. 😉
Those who are passionate about shooting and shooting high quality primes, it doesn't get much better than this in the massive world of 50's and it is the BEST hands down in the Sony world of 50's. Amazing piece of glass, and a true classic in the making. It's better than MY abilities so I can not wait to see some of the work created by others using this lens.
I say, BUY IT. You will not regret it. $1500 is what it will set you back but compare that to a Leica 50 APO ($7k), or Leica 50 Lux ($4k) or a Zeiss Otus ($4000). This lens has a little bit of all of those combined, which if you read this whole review then you would have seen that was my wish for it from the start.  I love it when wishes come true. 🙂
PS – I will be updating this review with a comparison or two in the next couple of weeks 😉
WHERE TO BUY?
You can order the new Sony 50 1.4 at B&H Photo for around $1500 HERE starting July 13th. Ships this month.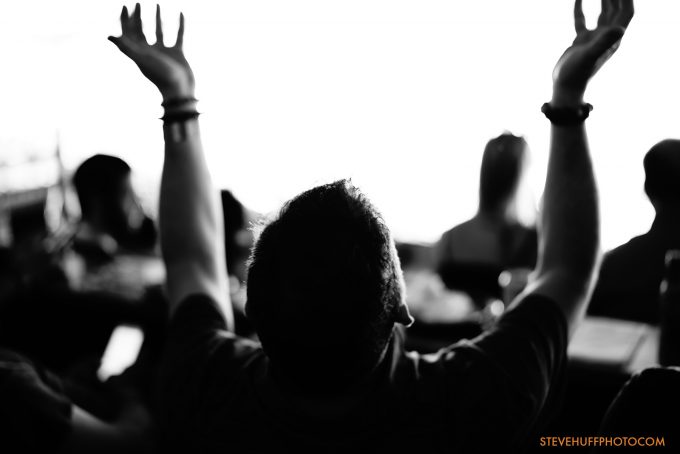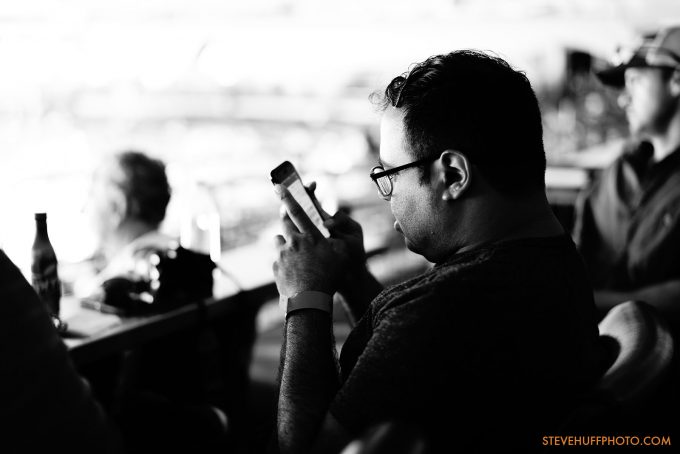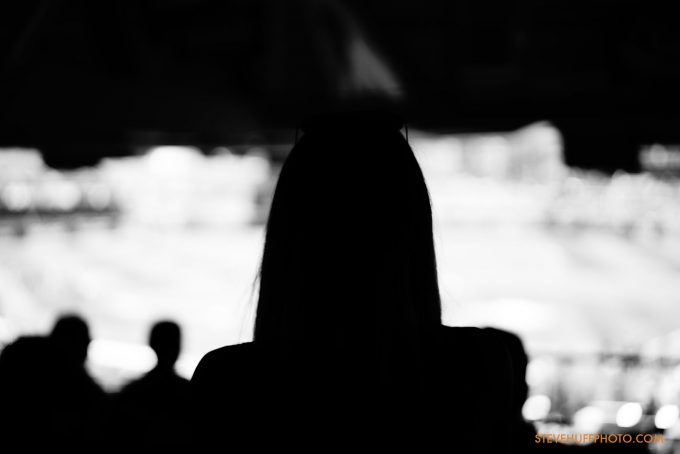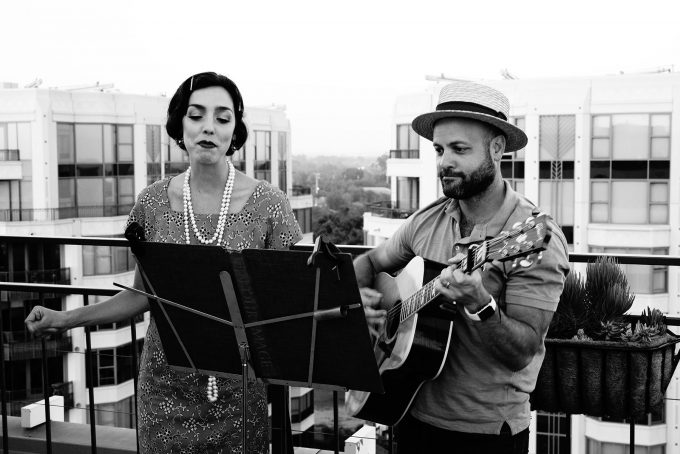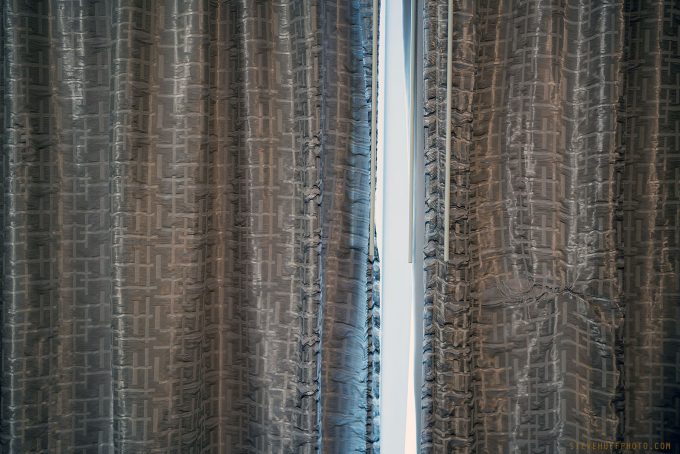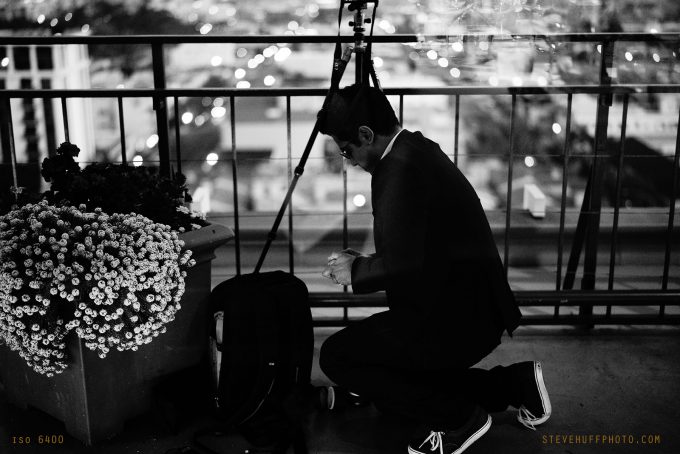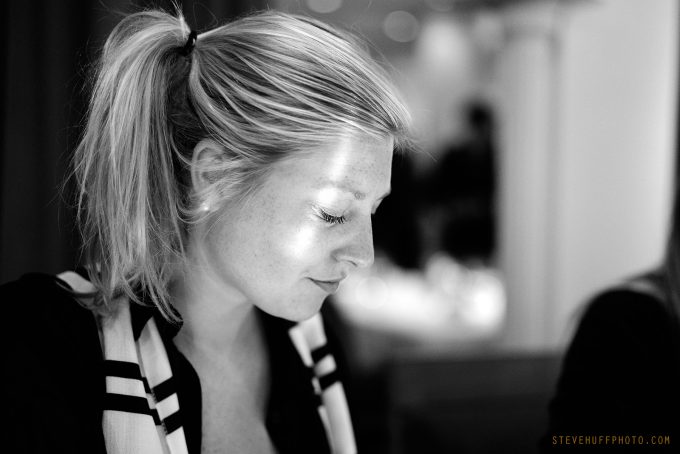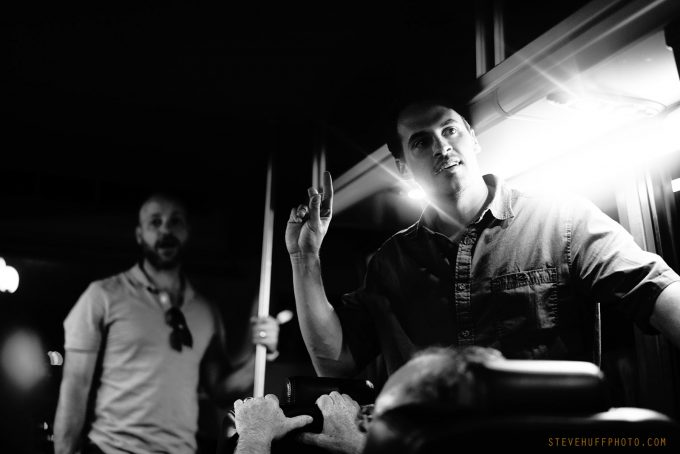 PRESS RELEASE FOR THE SONY 50 1.4
Sony Releases Full-Frame FE 50mm F1.4 ZA Prime Lens
A quintessential wide-aperture 50mm "normal" lens, the new ZEISS® Planar F1.4 offers high resolution, high-contrast and overall exceptional performance
SAN DIEGO, July 11, 2016 – Sony Electronics, a worldwide leader in digital imaging and the world's largest image sensor manufacturer, has today introduced a new full-frame lens for their E-mount camera system, the Planar T* FE 50mm F1.4 ZA (model SEL50F14Z).
This 50mm prime lens features a large F1.4 maximum aperture that offers impressive contrast and outstanding resolution that are hallmarks of the ZEISS® brand. It produces these consistently strong qualities throughout the entirety of the frame – from center to corner – and at all aperture settings, even while shooting wide open at F1.4. The cutting edge optical structure includes high-precision AA (Advanced Aspherical) and ED (Extra-low Dispersion) glass elements that reduce spherical and chromatic aberration, as well as a ZEISS® T* Coating that minimizes flare and ghosting creating the classic ZEISS® clarity. Additionally, its Planar design ensures minimal distortion.
The large F1.4 maximum aperture of the FE 50mm F1.4ZA lens provides a level of brightness and speed that are advantageous for dimly lit indoor shots, night scenes, and portraits, while its 11-bladed circular aperture allows for stunning "bokeh", or background defocus, in images.  The lens also features an aperture ring with an adjustable ON/OFF switch, an AF/MF focus mode switch, and a dust and moisture resistant design¹, further increasing its functionality.
The new lens is also equipped with a ring drive SSM (Super Sonic wave Motor) system, which allows it to efficiently lock focus with speed, precision and in near silence, making it particularly useful for shooting movies.
.
Pricing and Availability – FE 50mm F1.4 ZA Lens
The new FE 50mm F1.4 ZA lens will ship this July for a retail price of $1,500 US and $1,950 CA. The new FE interchangeable lens will be sold at a variety of Sony authorized dealers throughout North America.
---
HELP KEEP THIS FREE WEBSITE RUNNING STRONG! HOW YOU CAN HELP OUT!
For the past 8 years I have been running this website and it has grown to beyond my wildest dreams. Running this site costs quite a bit of cash every single month and on top of that, I work full-time 60+ hours a week on it each and every single day of the week. Because of this, I could use YOUR help to cover my costs for this free information that is provided on a daily basis. 
To help out it is simple, and no, I am not asking you for a penny!!
If you ever decide to make a purchase from B&H Photo or Amazon
, for ANYTHING, even diapers..you can help me without spending a penny to do so. If you use my links to make your purchase (when you click a link here and it takes you to B&H or Amazon, that is using my links as once there you can buy anything and I will get a teeny small credit) you will in turn be helping this site to keep on going and keep on growing.
Not only do I spend money on fast hosting but I also spend it on cameras to buy to review, lenses to review, bags to review, gas and travel, and a slew of other things. You would be amazed at what it costs me just to maintain this website, in money and time (250 hours a month, and about $3000 per month).
So all I ask is that if you find the free info on this website useful AND you ever need to make a purchase at B&H Photo or Amazon, just use the links below. You can even bookmark the Amazon link (not the B&H) and use it anytime you buy something. It costs you nothing extra but will provide me and this site with a dollar or two to keep on trucking along.
AMAZON LINK (you can bookmark this one)
B&H PHOTO LINK – (not bookmark able) Can also use my search bar on the right side or links within reviews, anytime.
Outside of the USA? Use my worldwide Amazon links HERE!
You can also follow me on Facebook, Twitter, or YouTube. 😉
One other way to help is by donation. If you want to donate to this site, any amount you choose, even $5, you can do so using the paypal link HERE and enter in your donation amount. All donations help to keep this site going and growing!
 I do not charge any member fees nor do I (nor will I ever) charge for reviews, so your donations go a long way to keeping this site loaded with useful content. If you choose to help out, I thank you from the bottom of my heart. It is TRULY needed and welcome. Thank you!