Photos from a very wet day
by Michael Cawdrey
My name is Michael Cawdrey, and I work full-time as an artist – painter – in Brisbane Australia.
I'm the proud owner of Olympus EM-5 and EM-1 cameras, and I rely on them to record my reference material.
Recently we experienced a very wet Sunday, and I thought it would be a great time to grab some wet city street scenes, so into Brisbane we went – my wife, our daughter and me.
I really put the splash-proof quality of the EM-1 to the test. Fitted with the 12-40mm Pro lens it got drenched! I really didn't spare it. I have to say my wife took better care of my EM-5, although it got wet too. The EM-5 had the 12-50mm kit lens attached, so all cameras and lenses were allegedly splash-proof.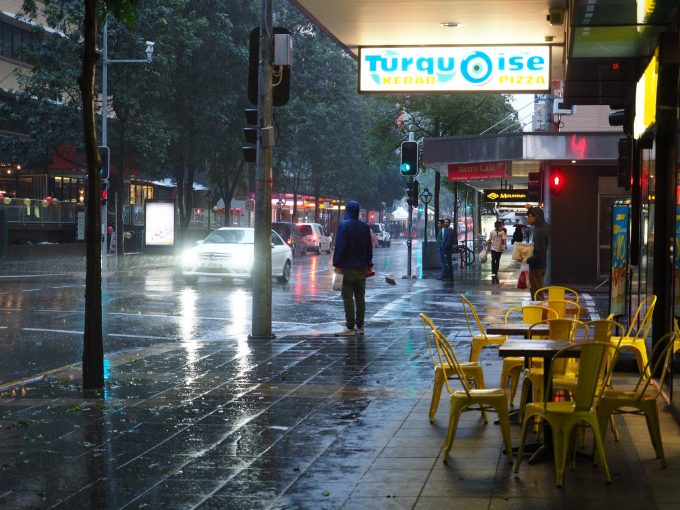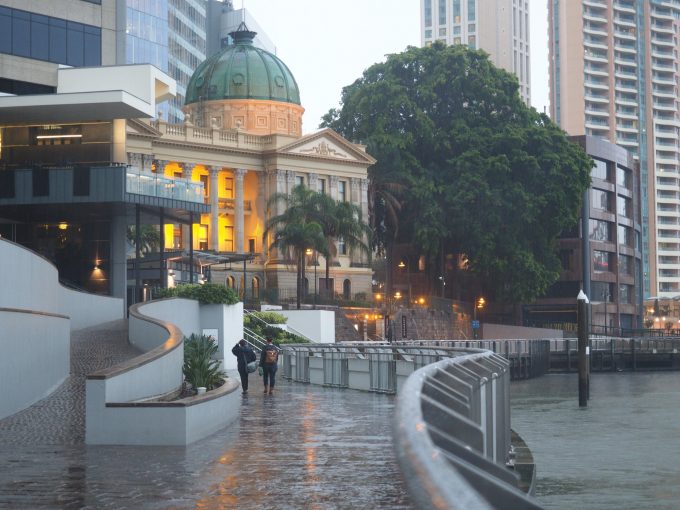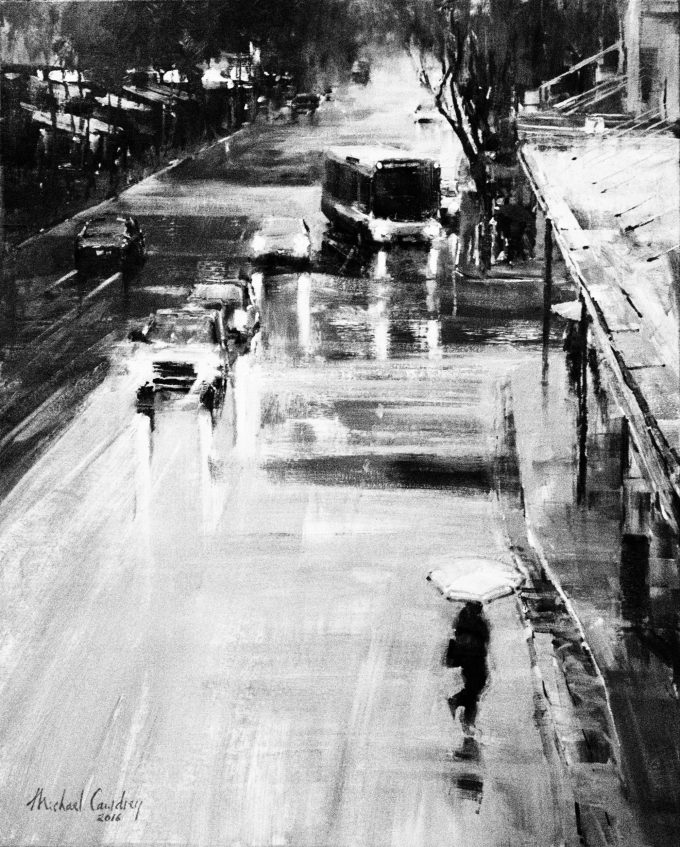 Both cameras performed beautifully. At one stage the rear screen on my EM-1 shut down, making me think I had damaged it, although the camera continued to function, and the problem was traced to copious amounts of water sitting in the viewfinder!
I've possibly been a little underwhelmed by the image quality of the 12-40 Pro lens in the past [not that it's bad] but in those conditions it was truly superb. Reviewing my 1000 or so photos from that day, I wonder why I didn't love the lens all along. [The recent purchase of the wonderful Zuiko 17mm f1.8 has brought out the best the camera has to offer]] I love both the EM-5 and the EM-1, and after that crazy venture into the rain I love them even more.
Three photos attached, one of which is a photo of one of my finished paintings. The photo was taken with the 'Grainy Film' Art Filter on the EM-1. I love the effect. Now, if I can just emulate it in paint…
Thank you Steve, and best regards,
Michael Cawdrey