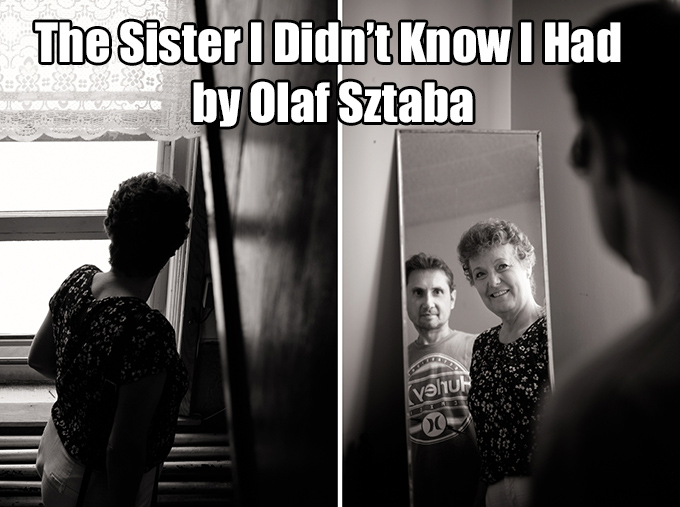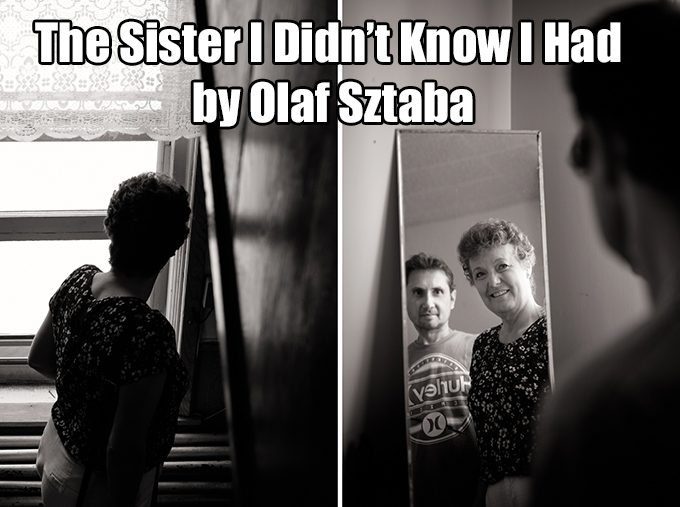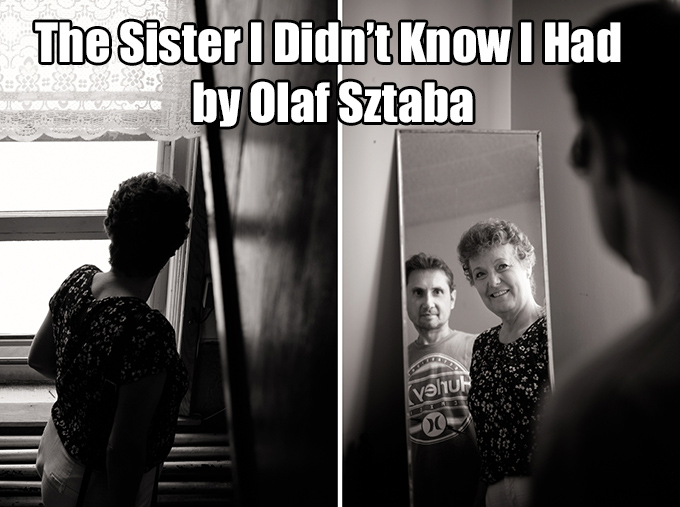 The Sister I Didn't Know I Had
By Olaf Sztaba
Ten years ago I was yet again a dying man. Regular dialysis kept me alive but drained my body of precious energy so I paid almost weekly visits to the Emergency department. I felt tired, depressed and very sick.
This physical and emotional end-of-the-road exhaustion came exactly three years after my multi-month stay in an intensive care unit. That was when I was dying the first time.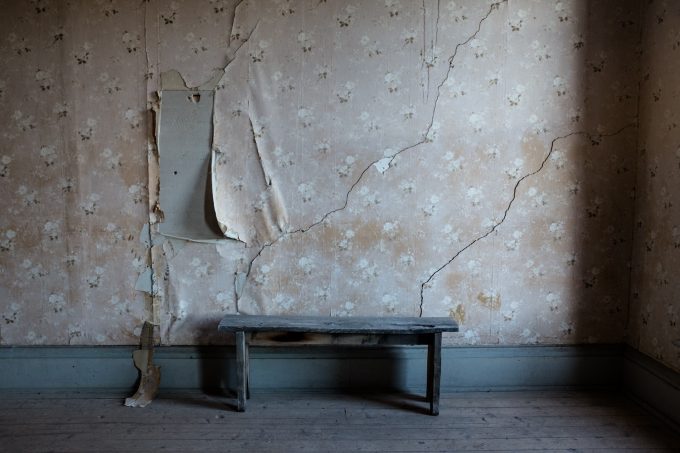 It all started one ordinary Sunday afternoon when I was playing soccer with my friends. During the game I suffered a small scratch on my leg – one that you would probably ignore. So did I!
However, within hours I started to feel unusually weak. That evening I knew something was horribly wrong. By the time I got to a hospital and got a diagnosis, deadly flesh-eating bacteria had already eaten a great chunk of my leg. Who knew it would be just the beginning?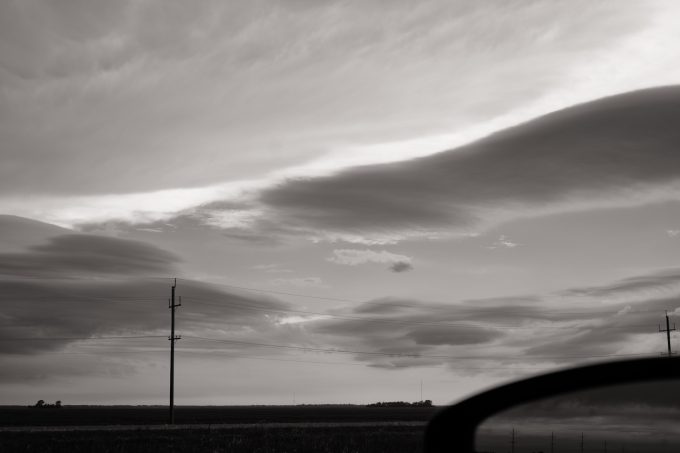 I spent the next six months in an intensive care unit fighting the impossible. With the help of every known piece of life-sustaining machinery I was kept alive. However, with the C-difficile, numerous bouts of pneumonia, blood poisoning, septic shock and another long list of medical hazards, the verdict was in. The doctors didn't think I would make it.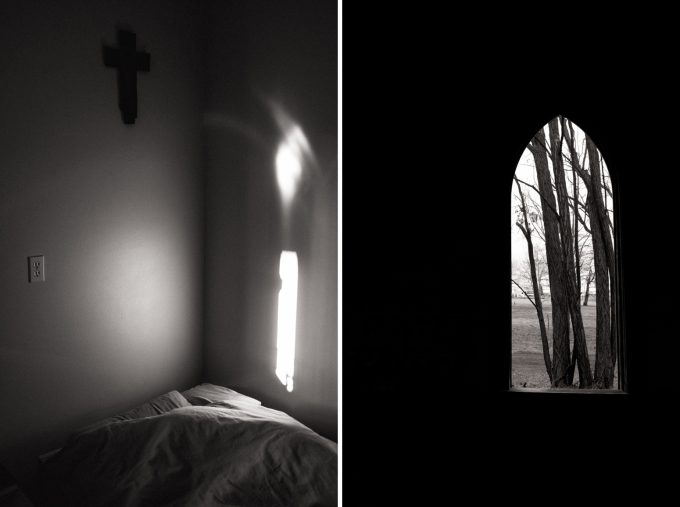 For some unknown reason and to the great surprise of the medical personnel, I survived it all. However, I couldn't go back to a normal life. For the next three years I had to have dialysis to keep me alive.
After each session of dialysis my body grew weaker and weaker. Almost weekly visits to Emergency due to numerous complications drew on my stocks of physical and emotional energy.
The only way out was a kidney transplant. Given the average waiting time for a kidney transplant and my deteriorating health I knew that the prospect of receiving a kidney in time was nil. The only option was to find a living donor. I was incredibly lucky, as most of my family members immediately volunteered to help. Unfortunately, my unique blood mix quickly reduced the number of candidates to zero.
To my amazement a few people I barely knew tested their blood to see if they could help but without much success. That's when I gave up but my wife, Kasia, did not. She kept fighting and spreading the news about my situation.
And then, after months of stress and despair, we met Madeleine. I remember our first meeting. After years of suffering, disappointment and setbacks I had little hope, but the first time I saw this Frenchwoman I felt there was something different about her. Her strong and peaceful persona spread a calming tonic in the air – a feeling I hadn't experienced for a long time.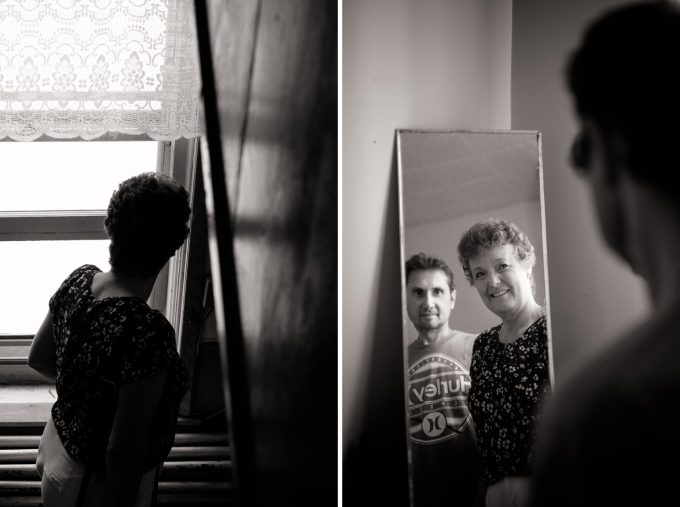 After months of medical tests, I was born again on November 28th, 2006. Madeleine had saved my life and become my other sister.
This year we will be celebrating the tenth anniversary of our transplant. During these ten years I could travel, take photographs and share my writing with you. Without Madeleine and her gift there would be no olafphotoblog.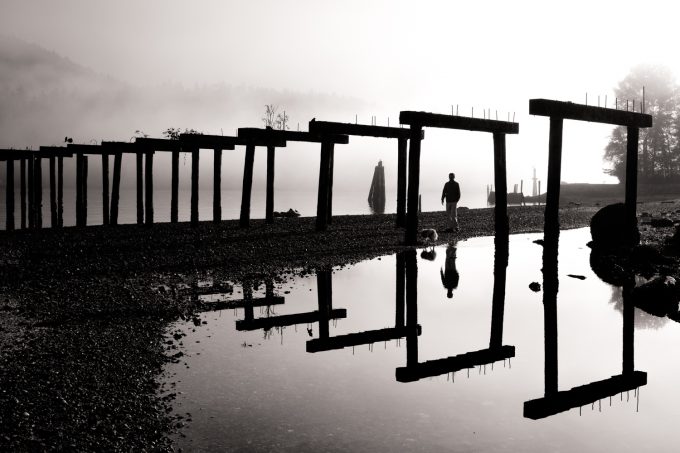 In these years, I have spent a lot of time thinking and debating why a Frenchwoman found so much courage to save one man's life. Where did her strength come from? What triggered this decision? Why was I so fortunate?
Kasia and I always knew we wanted to meet Madeleine's family to get to know her history and visit her place of birth. This year, we did just that. This photographic essay is all about Madeleine and her family. This is a story that must be told – over and over again. It is a story of real courage.
Upon our arrival, Madeleine and Raymond (Madeleine's husband) had an entire apartment ready for us. Here is what we found on the table.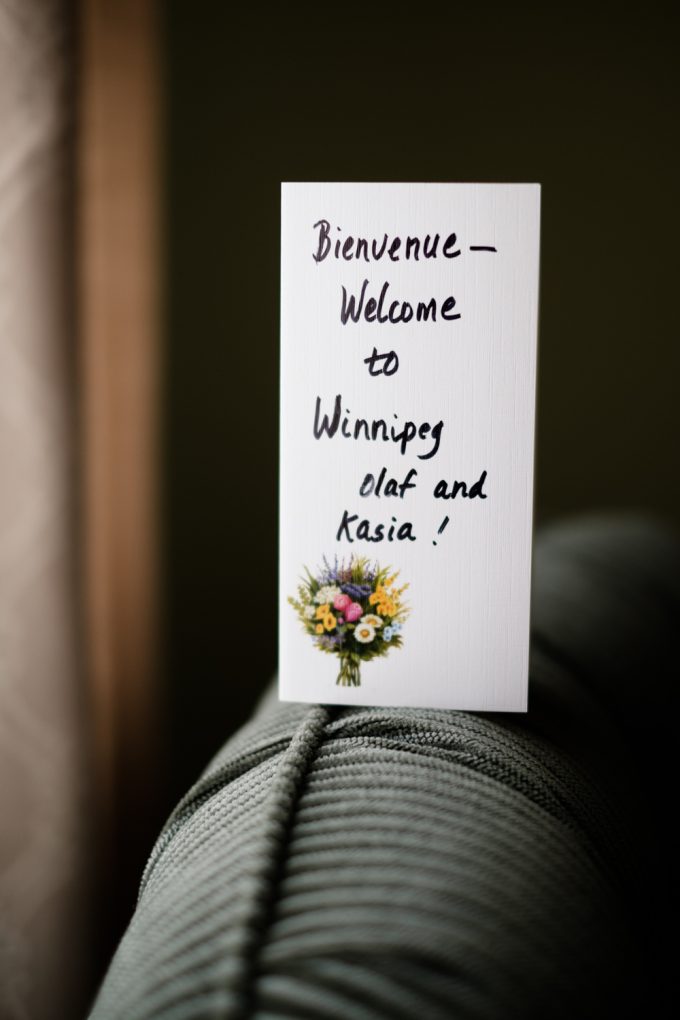 THe next day we headed to St.Pierre Jolys where Madeleine was born and where she went to school.. Her school is run by nuns but is now a local museum and that was the first stop.
Madeleine showed us a statue on which her father, Rene Mulaire, had worked for years. She gently put her hand on the figure. We all could feel the warm and calming presence of this great man.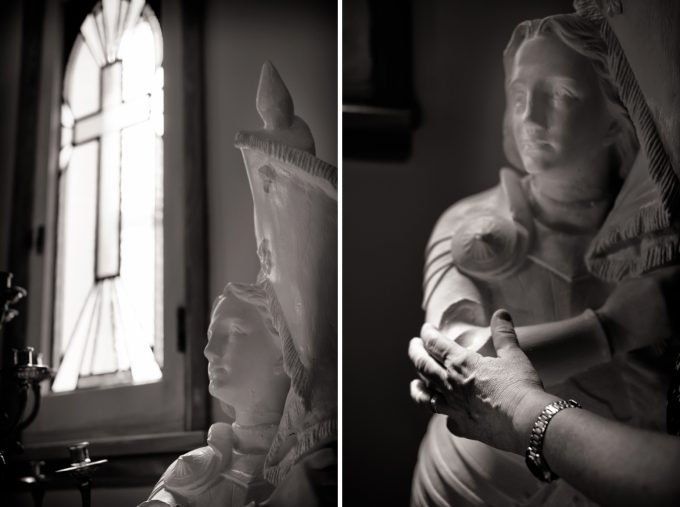 Madeleine and her mother Cecile leafed through some documents and old books. The page with an image of Rene and his employees in front of his pharmacy caught our attention.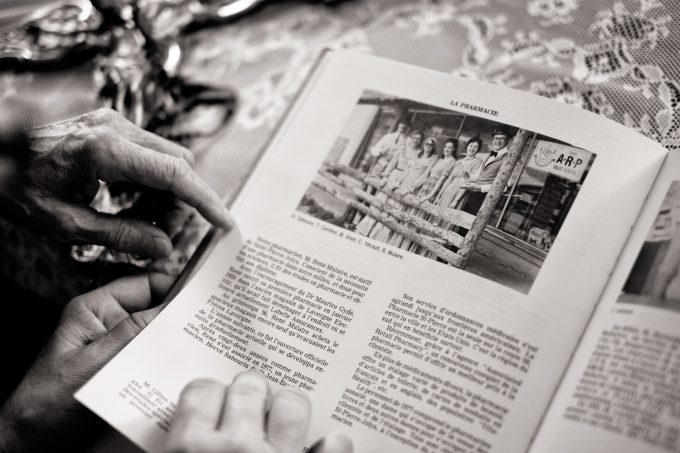 We visited a few more rooms, each one revealing more stories about the town of St. Pierre Jolys and its people.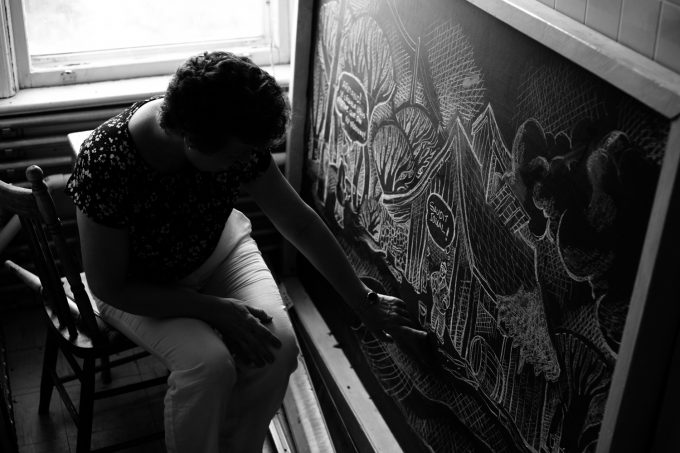 A rosary caught my attention. Who did it belong to? Was it prayed on?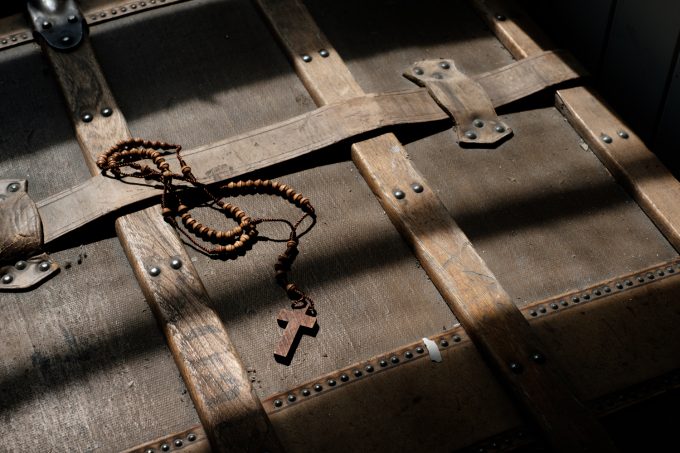 Then I ventured into one of the rooms and found dusty old Brownie camera, sitting on a top shelf.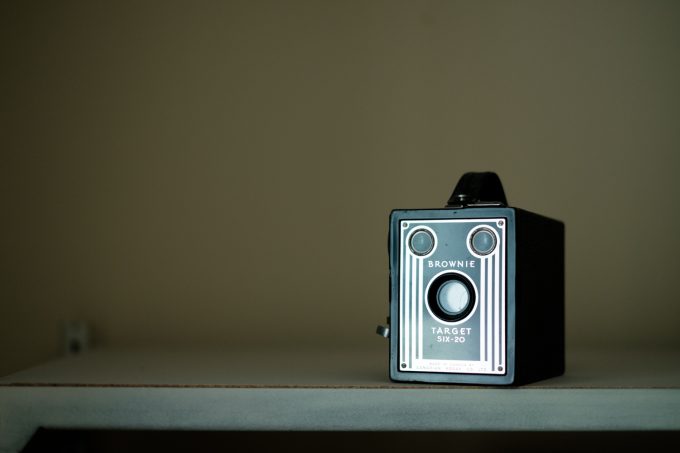 For some strange reason, I started to ponder about my road to seeing.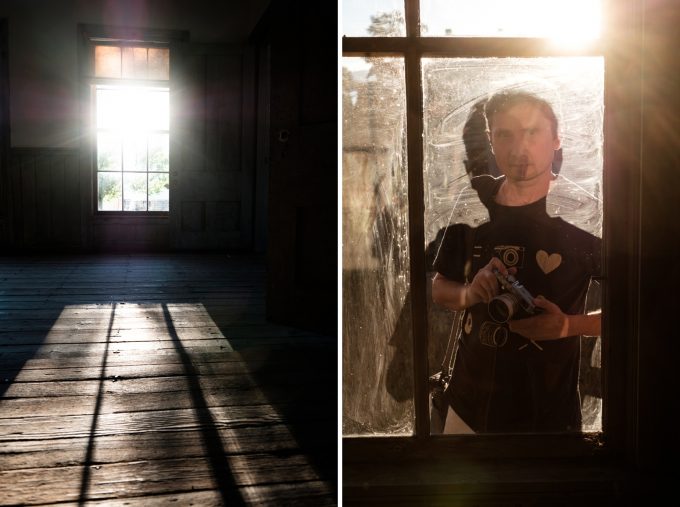 The last ten years have been especially rewarding, as this gift of life allowed me to take a new path. Seeing has become my way of communication in this world. I found that doubt, struggle and vulnerability pave the way to creativity and self-discovery. How telling! Who knew that the old Kodak Brownie on a dusty shelf could spark such musing?!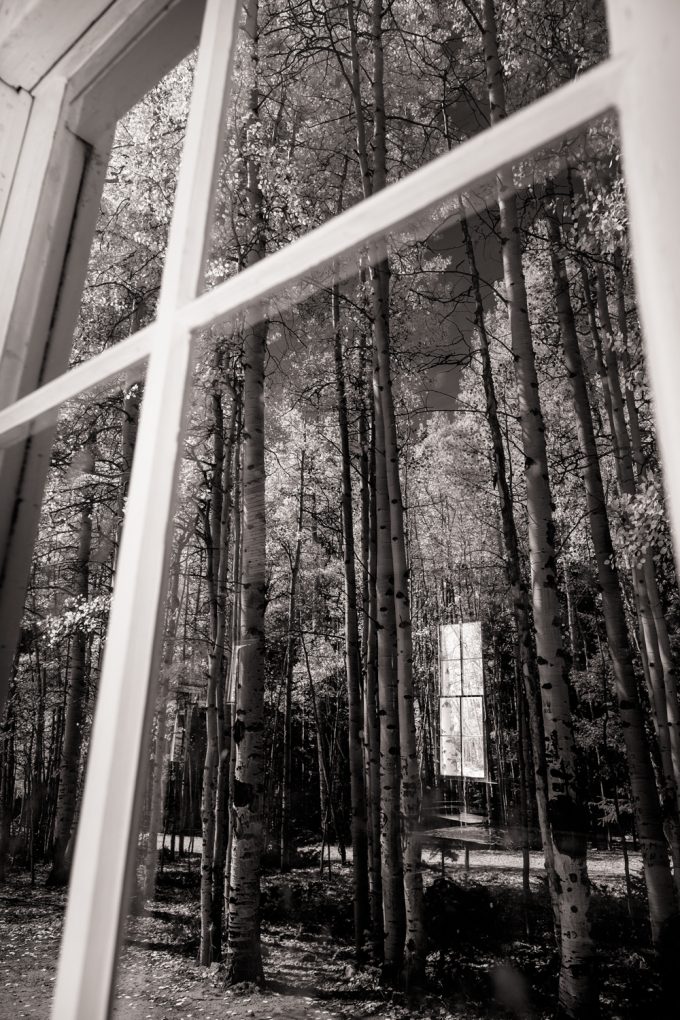 In fact, I have to give credit to Madeleine who has been pushing me toward the world of seeing. Both Kasia and Madeleine have been my motivators and judges.
The same day, Madeleine's family organized a lovely dinner for Kasia and me. We could both feel the warmth and genuine kindness all around us.
The following day we started our drive home. Over the course of the long drive we thought about Madeleine and her family. The beauty of the Glacier National Park provided a great visual background for our contemplation.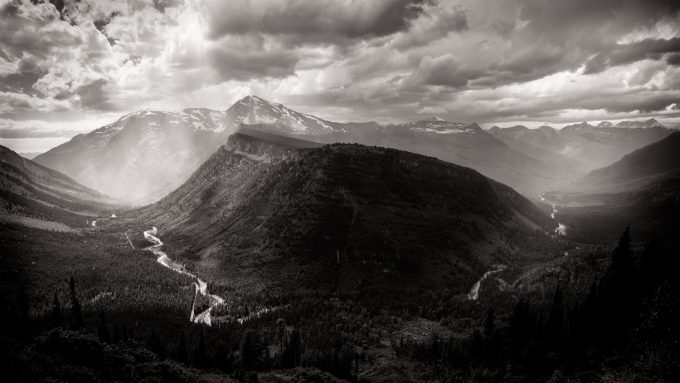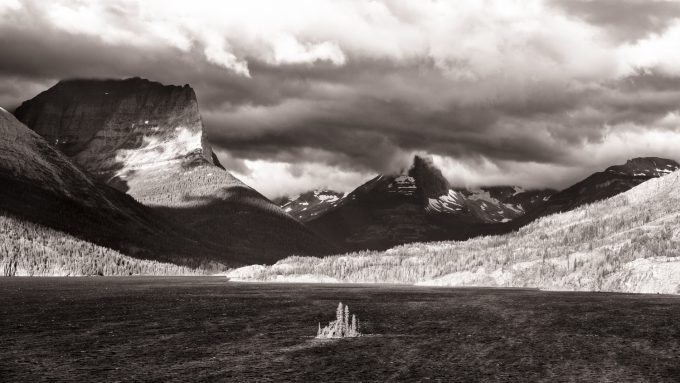 I realized once again that without Madeleine I wouldn't be here to feel, connect and see. Strangely enough, the dramatic visuals only underlined this belief. I took out my camera and started seeing. It was my thank you and it always will be.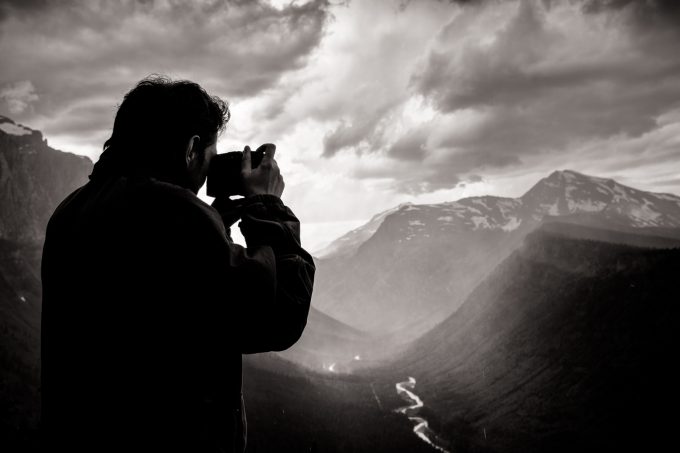 If you have enjoyed this personal series, I have a favour to ask of you. There are thousands of people waiting for an organ transplant in North America. In the meantime, most people die each year taking their organs with them.
Could you please find a few minutes today to make the decision? Consider becoming an organ donor after your death. Please let others know your decision and register at BC's Organ Donor Registry https://register.transplant.bc.ca. In the United States http://www.organdonor.gov
You can find similar programs in your country.
Think about it. You can save as many as eight lives just by signing on. No effort is required. And if you're lucky you can help your new friend take photos after your death (:
Still not convinced? Then watch this https://www.youtube.com/watch?v=TeVLxcekEsw.
www.olafphoto.squarespace.com
www.olafphotoblog.com
All images taken with the Fujifilm X100S, Fujifilm X-Pro2, the XF 35mm F1.4, XF 14mm F2.8, XF 50-140mm F2.8.