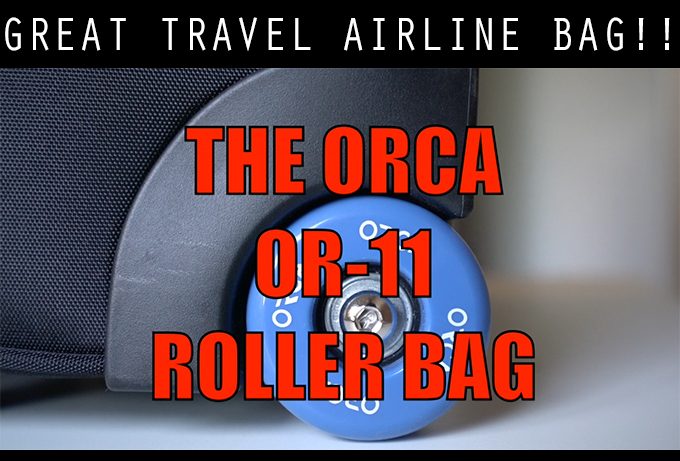 The Orca OR-11 Travel Roller Camera Bag. Carry On Friendly.
By Steve Huff – See more on this bag at B&H Photo HERE.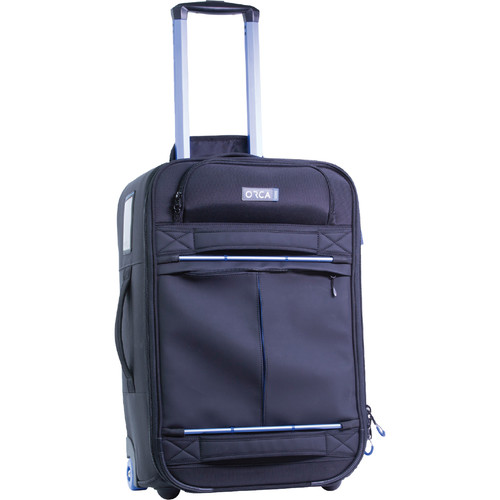 Hey hey hey! Happy Hump Day! It's Wednesday and what better day (or evening I should say) to write about this new Orca OR11 I have been using for the past 2-3 weeks. This is a very well made, very functional and very nice looking travel roller bag and it can carry quite a large amount of gear, and keep it safe.
There's room for DSLR's, lenses, laptops, phones, chargers, cables, batteries, ipad, paperwork, notepad, pens, pencils, headphones and more. This is a great quality bag, and I used to own a Think Tank Photo roller bag that I loved. When I stopped working professionally as a photographer I sold the bag but I like this one even more than the old Think Tank Airstream. 
Take a look at my video review of this bag below and check it out at B&H Photo if you want to read or see more about it. The cost is $356 but if you have been looking for a great quality roller bag for your gear ad travels, you WILL want to take a serious look at the Orca OR11!! 
VIDEO REVIEW BELOW