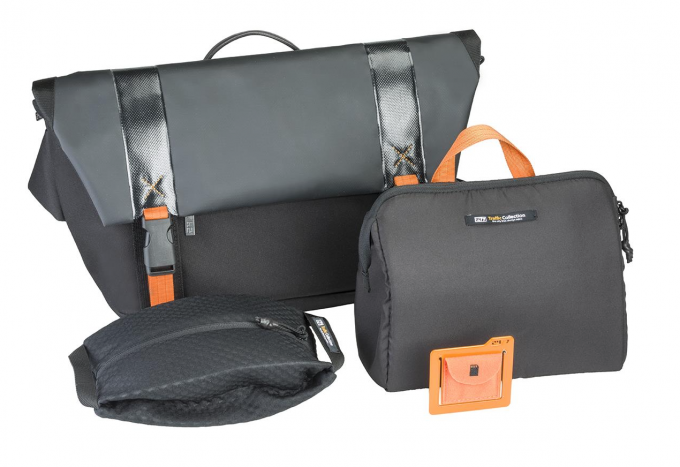 Amazing Bag for under $80. The 24/7 Traffic Collection Messenger Bag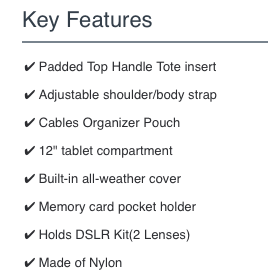 Well here we are with yet ANOTHER BAG!!! This time, instead of showcasing uber pricey bags with leather, hand-made qualities and distinction I am going to share info on a bag I have had for three months that is under $80 and for that price it is well worth the cost. It's an interesting bag though, and not truly a "camera bag" as the inside is classic messenger style without photo and lens dividers. BUT it does come with another bag that does have dividers and can hold three lenses or a body and lens. This bag then sits inside the messenger bag to keep your gear safer with even more padding.
It also comes with yet another bag that can hold batteries, chargers and cables.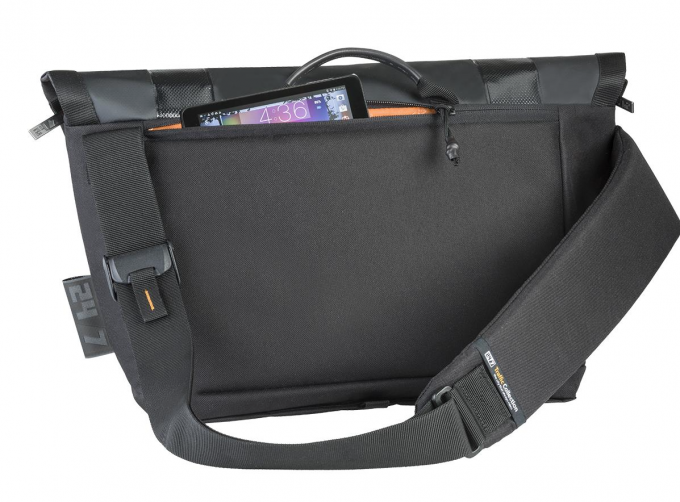 This bag came from Adorama and is called the 24/7 Messenger, from the traffic collection. $79. We have pockets for your ipad, a rain cover, pockets for memory cards, your phone and all one may need on a photo day trip. The strap is shoulder sling style making it comfy to wear throughout the day. The padding is sufficient and thick and adjusts SUPER easy with a clip style piece that allows one to un-clip, slide down and clip back to lock in.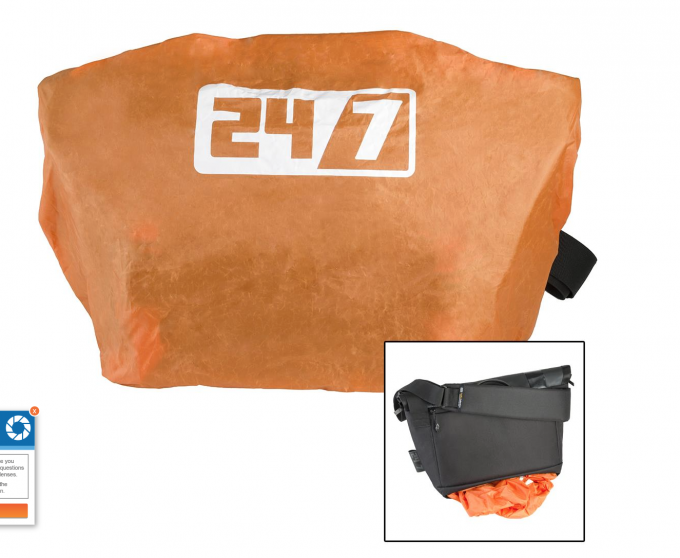 This 24/7 bag is quite nice for $79. No, it is not a wontancraft, or a think tank or a fancy Leica style bag that costs $500. It is an affordable yet nice and very protective bag that allows one to hold gear, a laptop, ipad and your daily devices. The design is typical messenger but it does feel somewhat stiff. I am usually not a fan of STIFF bags but this one is soft enough to not be so stiff to make it uncomfortable. It has a rubbery feel to it though that feels like it would be great in all-weather. IN fact, here are some details on the 24/7 messenger collection..
From the peaceful bliss of rolling hilltops to the incessant hustle of Broadway. Strikingly stylish. Glamorous, yet understated. Edgy and hip. 24/7.
The 24/7 Traffic Collection of custom designed, ready-for-action camera bags provides secure and easy access to gear while keeping organized with flexible partitions that protect equipment. Lightweight and perfectly balanced, these bags combine all the elements of downtown style: modern silhouettes, sleek details, and plenty of black for that urban-chic touch. Fashioned with patent trim and made of water-resistant materials, decked in black and tangerine, the trendy dual tone 24/7 series is tailor made to hold everything an appearance-conscience photographer might dream up: a mirrorless camera and lens, a DSLR with two lenses, a snappy superzoom travel camera and essential belongings. 24/7 has got you covered – discreetly – with style and impeccable taste, from cafe to boardroom to boardwalk.
Specially designed for fast paced city life, the biker friendly 24/7 Messenger Bag offers a stylish camera bag option without drawing unwanted attention to expensive camera gear. Photographers wending in the city streets need to be discreet while keeping gear protected as they cycle from location to location and job to job. The generous main compartment provides plenty of space for a standard DSLR kit and personal items, and the separate padded top handle tote insert will keep your gear safe. Not only does the section provide maximum storage space, but it also accommodates an included tough mesh zippered pouch for cables, cords and those easy to misplace items. Even your SD card has a special place in this bag!
Nowadays, a laptop or tablet is common gear for many photographers. This messenger bag not only houses a camera system, but can also fit a laptop or tablet in dedicated compartments. Smartphones, note pads, pens, passports – a place for everything and for everything, a place.
The cushioned adjustable shoulder strap lets you wear the 24/7 Messenger Bag two ways: cross body or on shoulder, so whether your commute across town is on a bike, in a cab or on the train, all of your photography equipment is safe and secure. And since meteoric conditions can change in a moment's notice, there is a built-in all weather cover protection with every 24/7 bag.
Compartments: 1 DSLR, 2 lenses, speedlight, 14″ laptop or tablet, memory card and space for personal items.
If you want to see more on this bag, click here to go to Adorama. It's a very cool and affordable messenger solution.  
It is also available at Amazon (Prime) HERE.