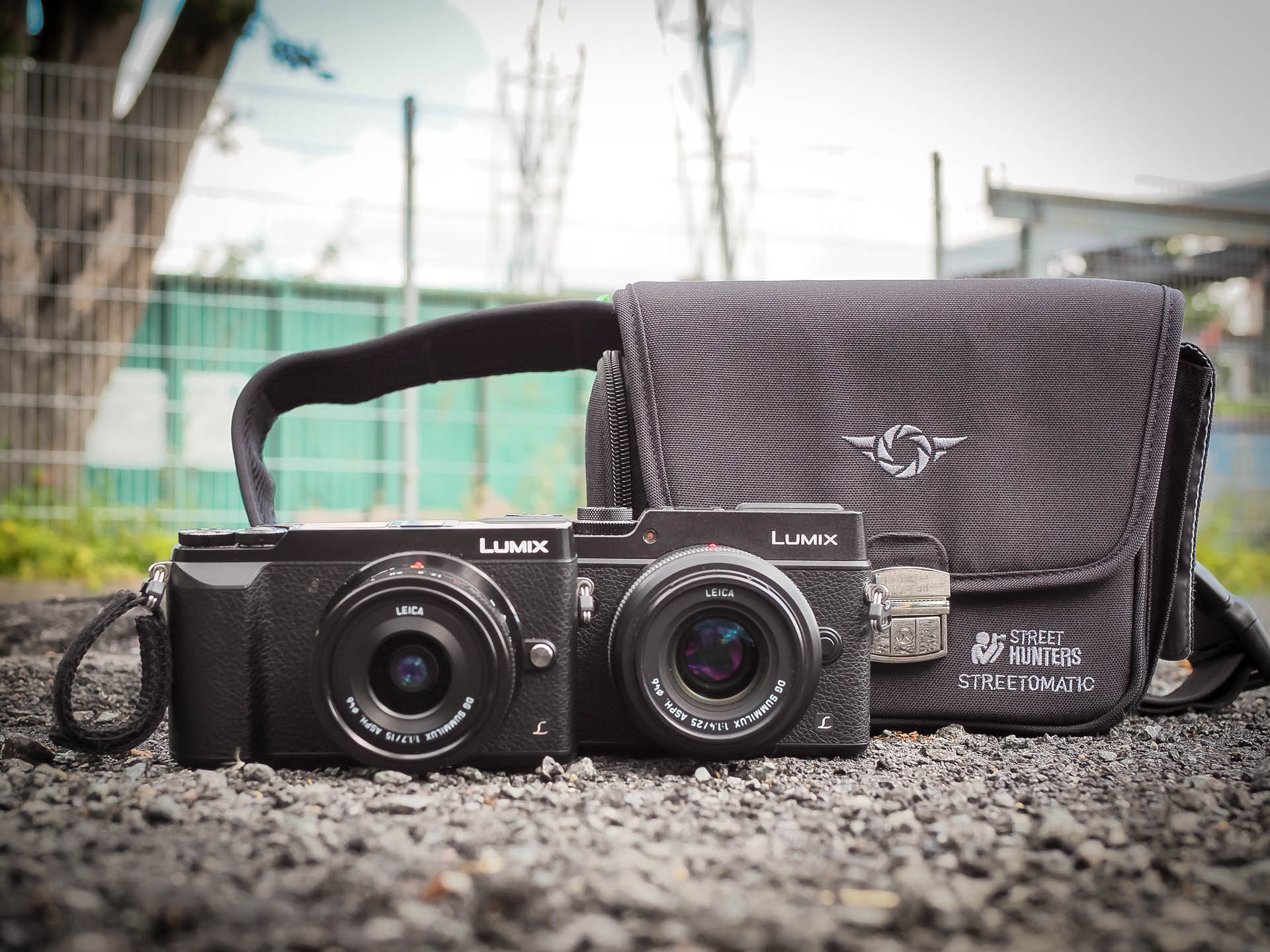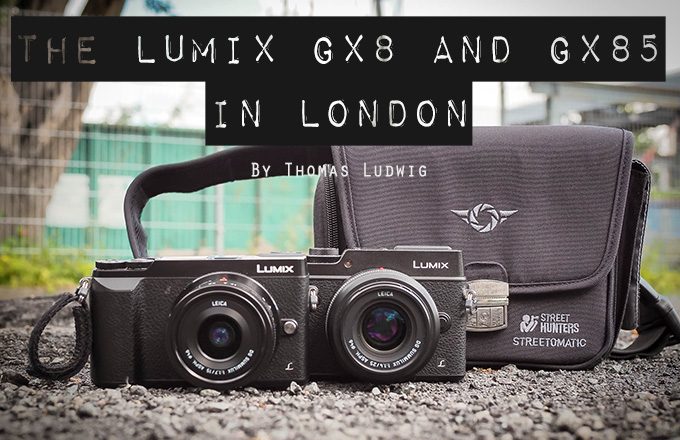 The LUMIX GX8 and GX85 in London
By Thomas Ludwig
Some weeks ago I took the LUMIX GX8 on a trip to Hamburg/Reeperbahn and was pretty impressed by it. This time I had the chance to test out the GX85 (in some countries it's called GX80 or GX7 Mark II). I decided to review both cams side by side on a street photography trip to London. As usual I had my focus on street photography and also on how it fits in a CAMSLINGER bag when hiking a city for a day. But wait! Would both cameras fit in a CAMSLINGER?
Link to the GX8 /Reeperbahn review
The reason for this trip to London was the announcement of COSYSPEEDs new CAMSLINGER Streetomatic Streethunters Edition, which took place at the Annual Meeting of our friends and partners, the Streethunters.net. 10,-€ of each of this limited edition bags are flowing into a project of German Child Aid Organisation Terre des Hommes to support unaccompanied refugee children from the war zones in Syria.
Link to: http://www.cosyspeed.com/product/limited-editions/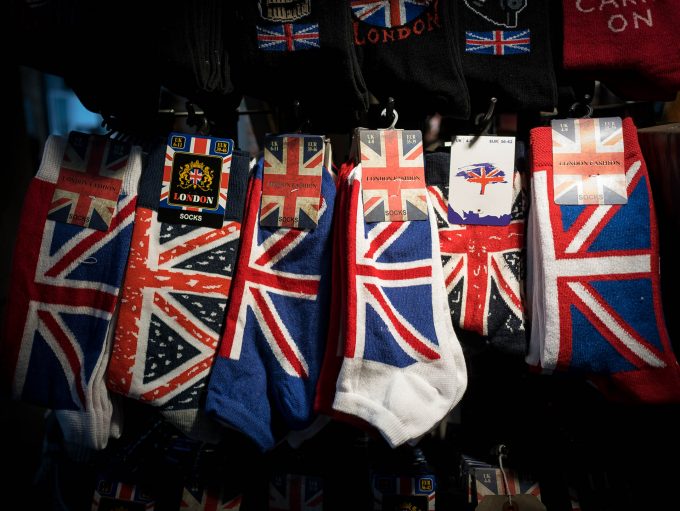 The Setup
LUMIX GX8 | LUMIX GX85 | Pana-Leica 15mm/F1.7 | Pana-Leica 25mm/F1.4 | 4 spare batteries | 2 spare SD-cards | Cleaning towel | Manfrotto Pixi Tripod | Raincover | 5.2″ Smartphone
All packed in the fastest camera bag of the world – a CAMSLINGER Streetomatic Streethunters Edition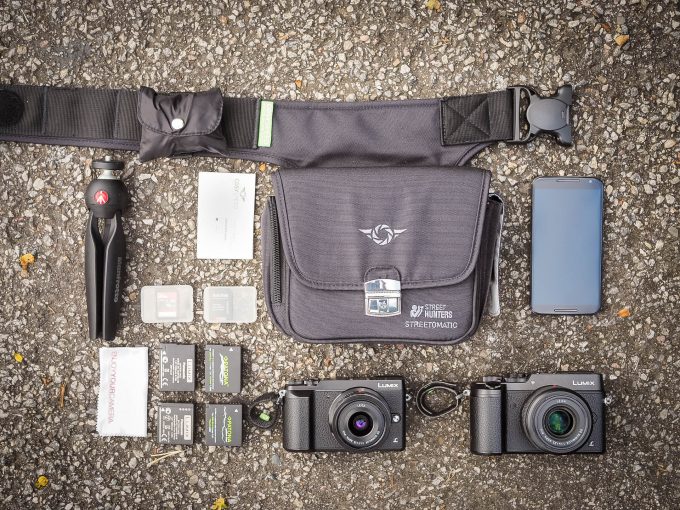 –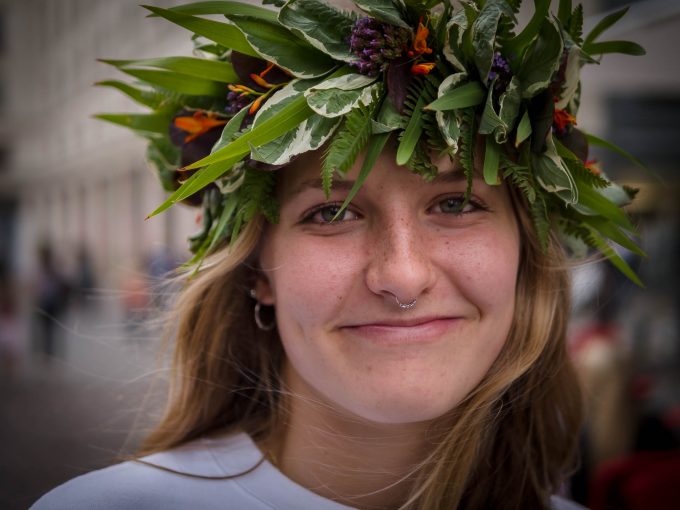 A CROWN OF FLOWERS FOR THE GLORIOUS WINNER
Which one is better for street photography, the GX8 or GX85? The images in this review are processed in Lightroom to my taste. I could have used some of the onboard filters, which are identically on both cams, but decided for RAW processing to see, how the files would handle side by side. By the way, Londoners are simply lovely people 🙂
Image Quality
Micro43 sensors are very good these days. No matter if you are using an OLYMPUS OM-D or PEN or a Panasonic LUMIX. Maybe the OLYMPUS files have slightly more punch and are a bit cleaner at higher ISOs. Up to ISO 800 I wouldn't hesitate to use a m43 cam for professional studio work, as already many photographers do.
But how does the 20mp GX8 compare to the 16mp and Anti-Alaising-Filter free GX85? I would say there is not really a difference. I just barely could find any differences in my "real world" review of the two LUMIX sweeties. Maybe the GX85 has a bit more crispness and the GX8 therfore more pixels to crop from. In ISO or DR they seem to be on the same good level. Colors are beautiful and identical in both cams.
LOOK AT THE CRISPNESS AND CLARITY OF THE GX8 & 25mm/1.4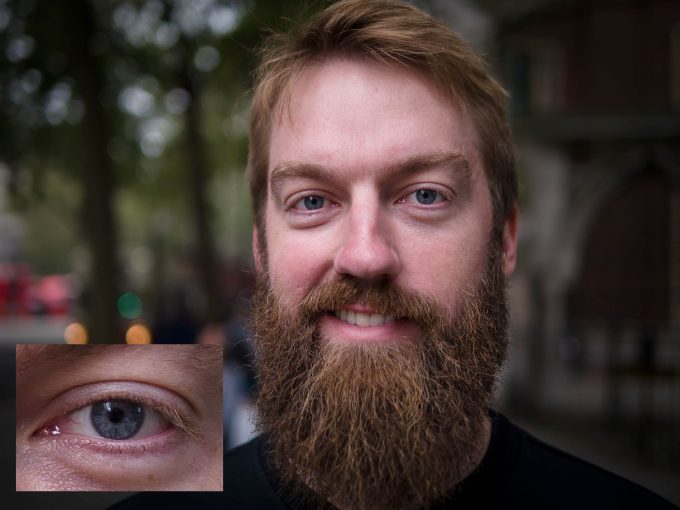 You can ecpect to get the same results from both cams. While the GX8 provides more freedom in cropping, the GX85 has no AA-Filter.
NO AA FILTER IN THE GX85 + PANA-LEICA 15mm/1.7 = AWESOME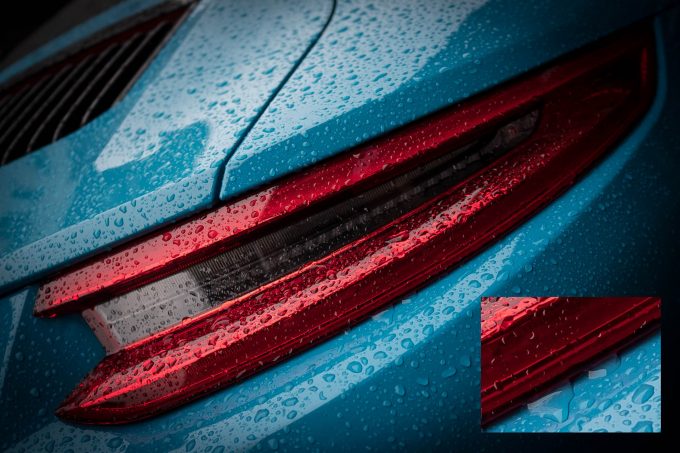 The GX85 with the 15mm/1.7 attached handles very well. It's a sexy little yet powerful setup. Micro contrast is great (the 25mm/1.4 as well). Colors are true to life and identical in both cams.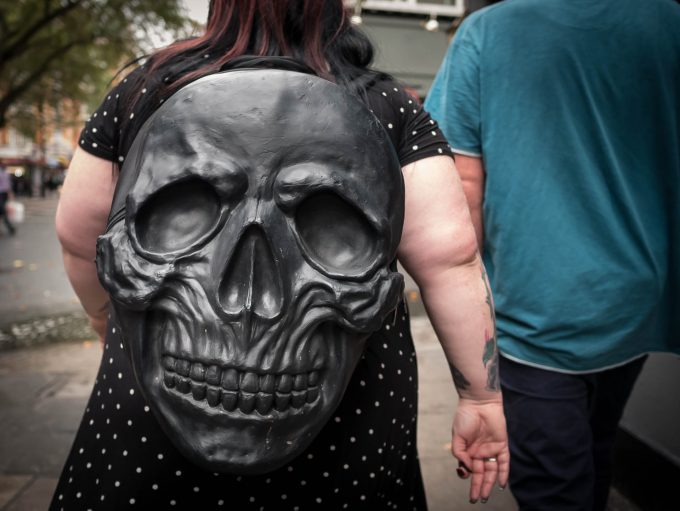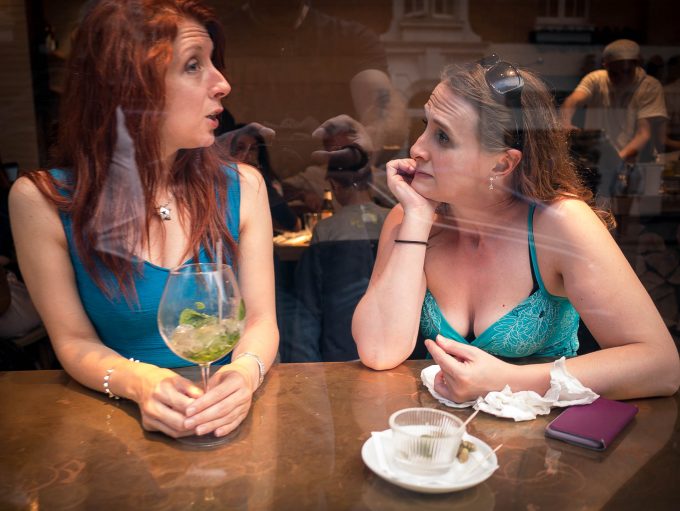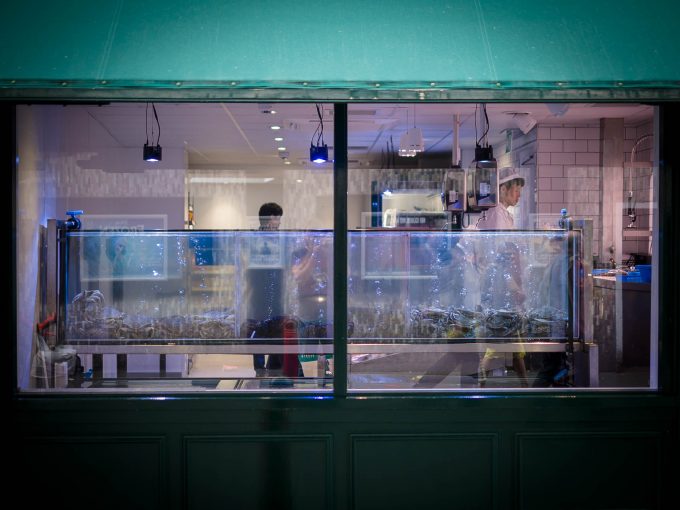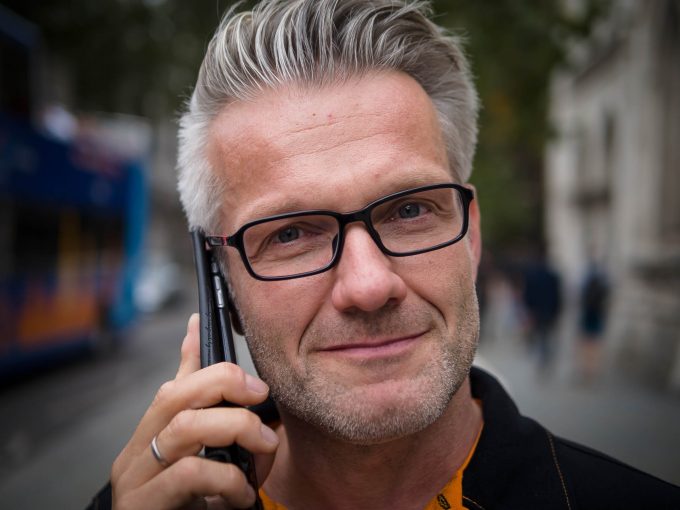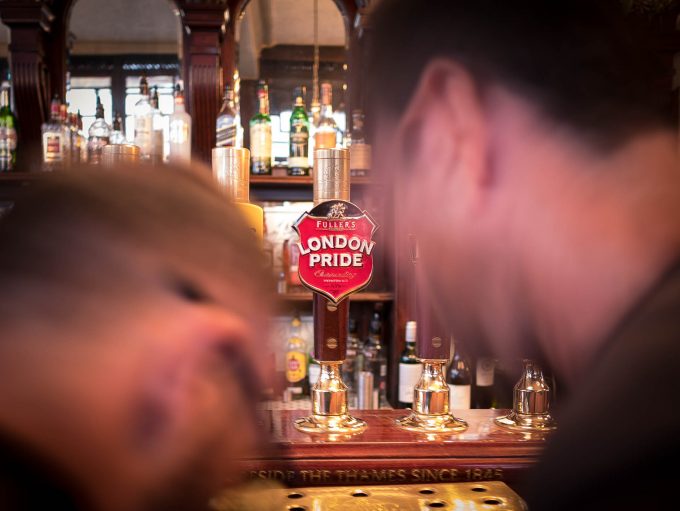 This is a 11mp crop from the 20mp GX8. 25mm/1.4 at f1.4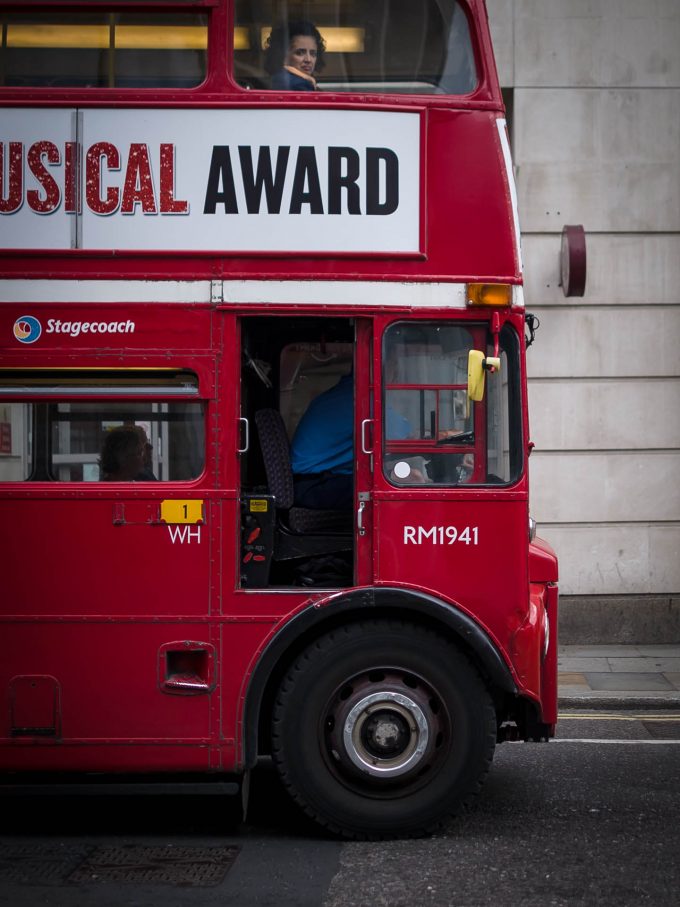 Handling etc.
The GX8 handles better. It's slightly bigger and has a pronounced grip. This makes it easier and safer to hold. Furthermore the GX8 has about the same weight (474g), as the GX85 (430g), even though it is made of metal and not polycarbonate like the GX85. Considering that the GX85 not really has a grip, it's a bit to heavy for my taste. On the other side it handles not worse than the PEN-F for example, but the GX8 is just much better in this regards
The EVF of the GX8 plays in another league as the one of the GX85. It's not just much bigger, but has also this neat tilting feature. Once again a point for the GX8. Tilting screen or flipping/rotating screen? Personally I like the tilting option of the GX85 better on the streets, while the GX8s rotating screen is better for video.
Slow shutter speeds with shaky hands? No prob at all 🙂 The sensor of the GX85 has 5-axis stabilisation, while the one in the GX8 only stabilises in 3 axes. So the GX85 is better, not much, but it is better. The PEN-F by the way is even slightly better. GX85 at 1/3 of a second.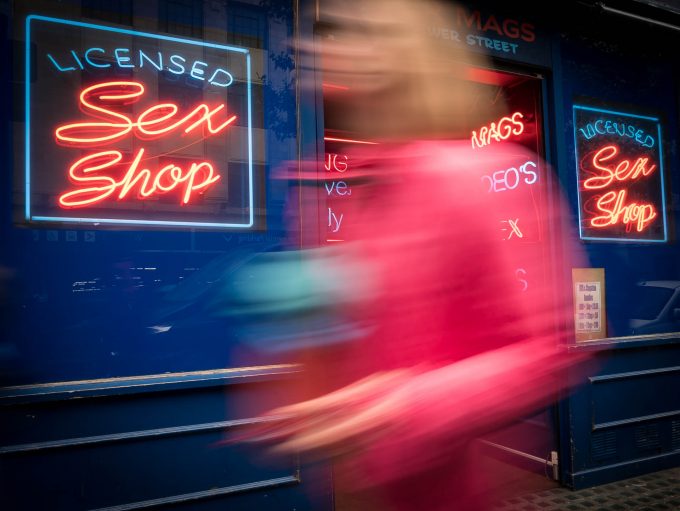 –
BREXIT or BREMAIN? GX8 or GX85?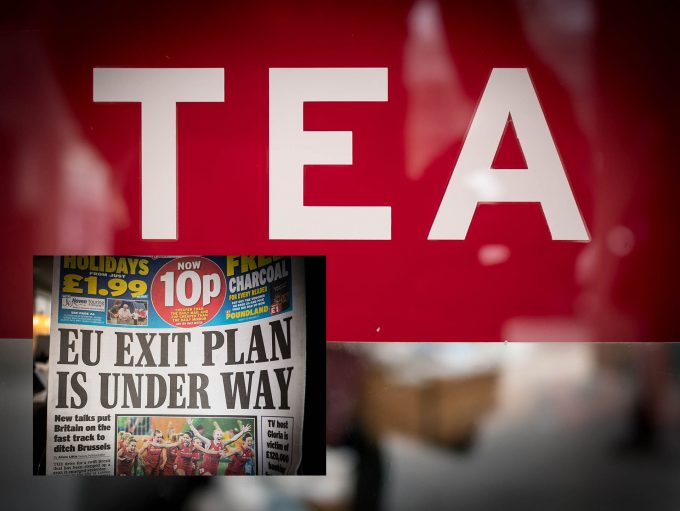 Was there something? Oh, my goodness! Let's have a cup of tea and wait – that has always been an excellent strategy. It was barely noticeable during my stay, that some weeks ago the UK has voted to leave the EU. This newspapers headline was an exception. Therefore Great Britain had an outstanding run at the Rio Olympics. Congratulations on so much happiness!!!
Design
Camera design is somehow an art. And a camera is a tool, that is used for one of the most popular arts of our times – photography. It shouldn't be a surprise, that one can find multifaceted artistic forms, lines and details in modern camera design. Some cameras, like the LEICA M are even iconic because of their design. As design is an artform, it is just consequent that there are controversal discussions in the internet and amongst photographers about it. And even though arts is in most cases a question of once individual taste, modern camera design has – besides it's artsitic approach – an extended task to fulfill: To add decent functionality to a camera. Form & Function, that's the formula for successful industrial design not just in camera aspects.
And so how about the design of the GX8 and GX85? In terms of functionality, the GX8 wins. In terms of form the GX85 hits the nail. That's at least my opinion and I have to admit that I love clean and clear design. So the GX85 is designed very pleasently to my taste. Pure modern industrial design affected by Bauhaus simplicity. Bravo Panasonic!
HAVE YOU EVER WAITED FOR LEICA TO RELEASE A DIGITAL LEICA CL? THIS IS IT!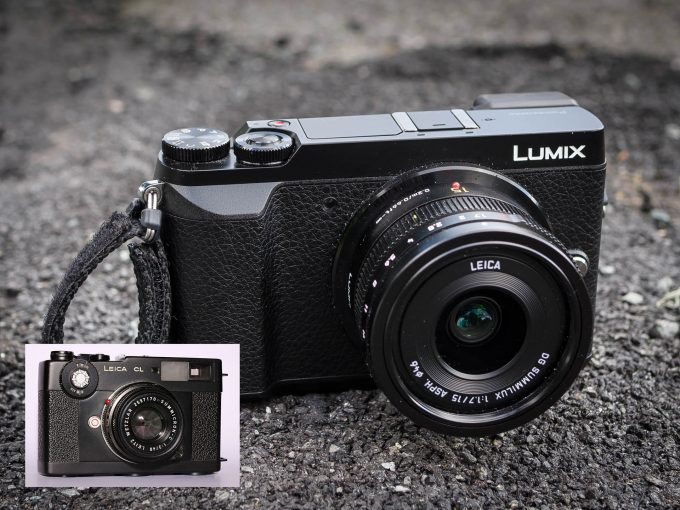 The GX85 is small, sleek and sexy. I think one could thoroughly see a modern LEICA CL in it. Look at the it with the little 15mm/1.7 attached…
WELL MADE INDUSTRIAL DESIGN – LUMIX GX8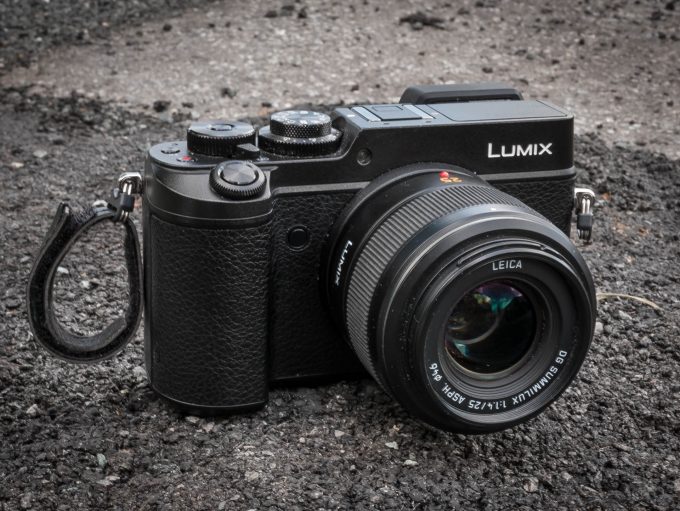 Modern camera design has to be in a flow with contemporary esthetics and additionaly be able to provide decent functionality. Panasonic did a great job!
Focusing in the Streets
I'm using mostly three focus methods when in the streets: #1 – Single point auto focus | #2 – Continuous auto focus with subject tracking | #3 – Hyperfocal focusing
Single point auto focus is super quick on both cams. In daylight better than in the night and under street lights. However I had the feeling that the GX8 performed a tad better. You could even use the touch screen to focus and trigger at the same time, which works without any noticable lag.
IMAGE 017 + Subline
Single point auto focus is awesomly quick on both cams and IMHO faster as a DSLR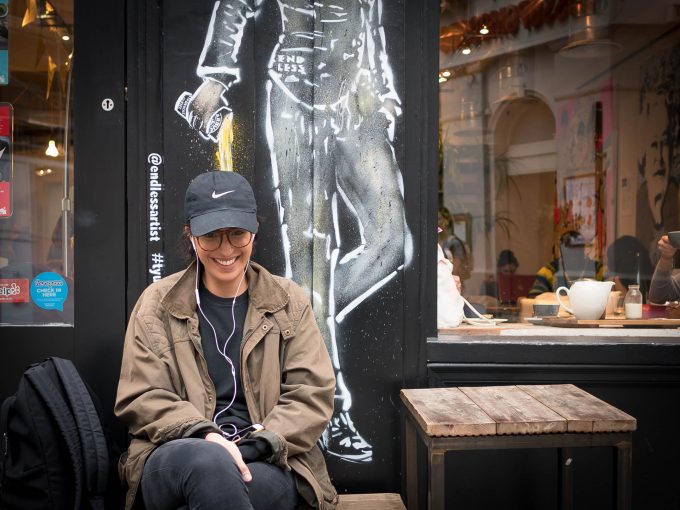 When it comes to continuous auto focus with subject tracking, I had more keepers with the GX8. It seems that Pana had included a bit more "pro" in the GX8. Hitrate with the 15mm/1.7 was higher than with the 25mm/1.4, which is an older design. I guess it's the 25s older auto focus motor that stands on the break. With the GX8 and 25mm/1.4 however, I had about 75% of my photos in focus. It works as long as no one crosses the frame. Than your focus is off the subject and won't find back when the scene is clear again.
Continuous auto focus with subject tracking works a tad better on the GX8. The person in this photo came towards me in a relatively speedy matter. The GX8 mastered it very well.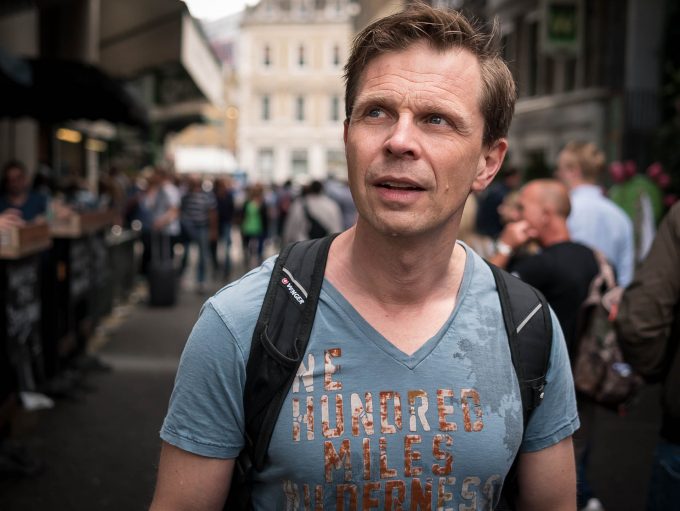 Hyperfocal focusing isn't my thing, but I've tried hard in London. The two Pana-Leica lenses have no distance scale, which makes it much more difficult. Although Pana has included a simple scale on the screen, this is unfortunately without showing you the distance in meters or centimeters.
Hyperfocal focusing is a question of personal skills, which I have to improve…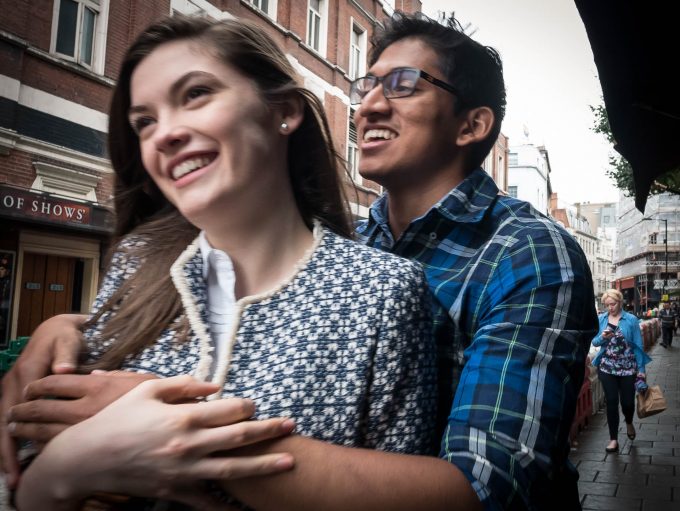 Two GX sweeties in the fastest camera bag of the world
Yes, two cams can fit in a CAMSLINGER Streetomatic, which worked in the case of my setup brilliantly. I had the 15mm/1.7 attached to the GX85 and the 25mm/1.4 to the GX8. To both cams I attached a FINGERCAMSTRAP, which comes included with every CAMSLINGER bag. Of course I was using the new CAMSLINGER Streetomatic Streethunters Edition, which we released in London 🙂
Carrying a camera and gear in a CAMSLINGER at the hip, is extremely comfortable. As your upper body is free of belts and straps, your neck will never hurt. In fact it is almost as quick to grab your cam, as it would be with a sling strap – but your gear is always protected, when not in use.
IMAGES 020, 021, 022, 023, 024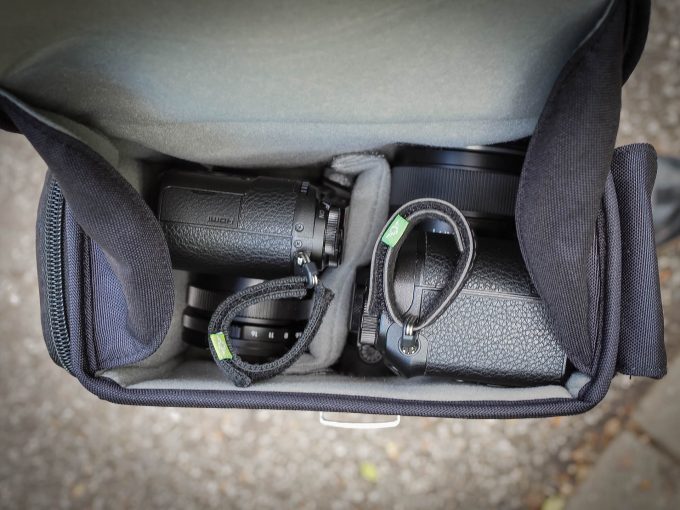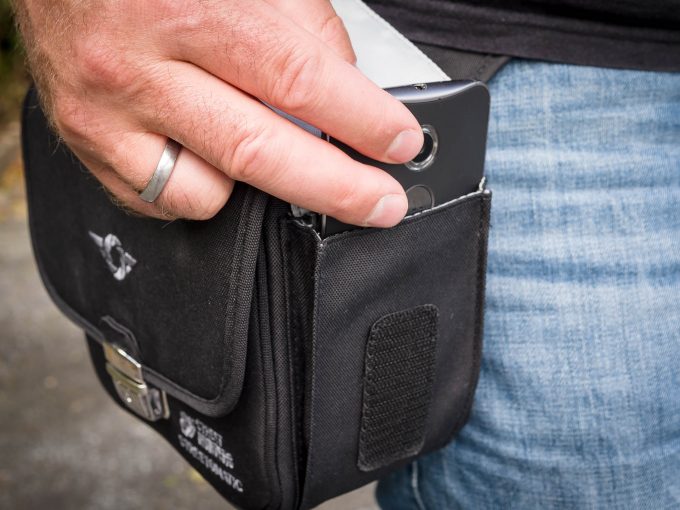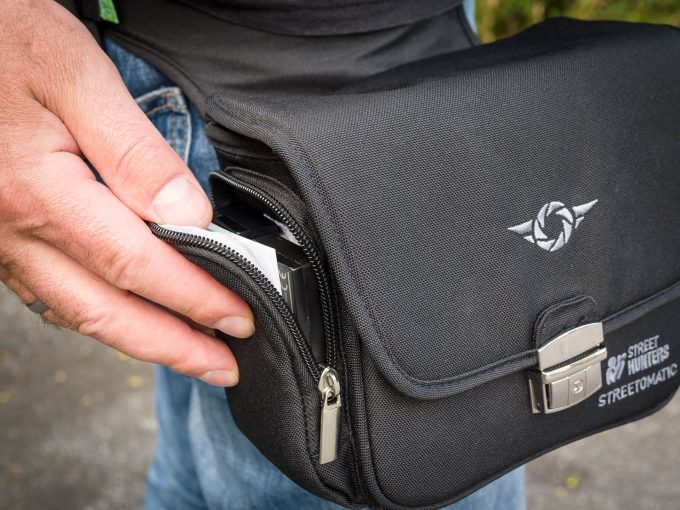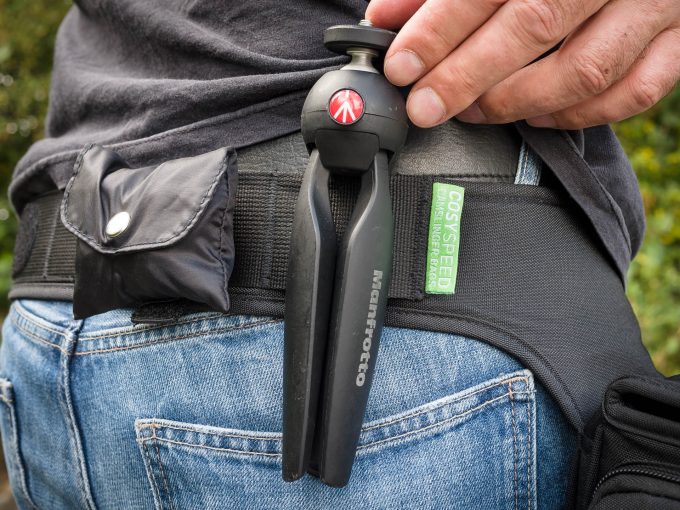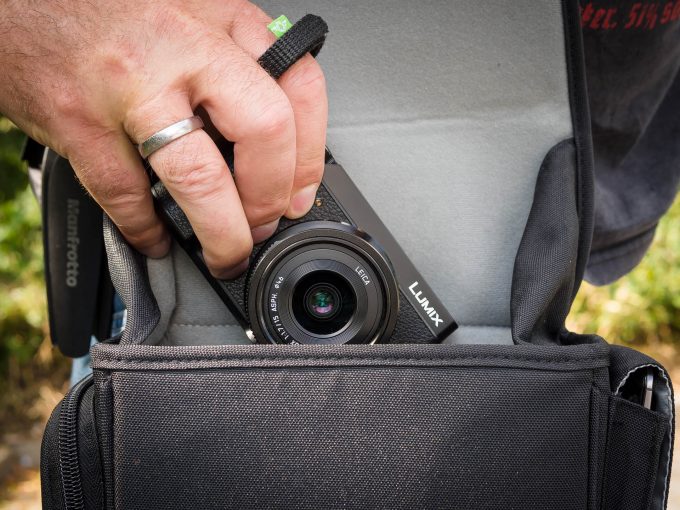 VIDEO:
CONCLUSION
So to whom goes the crown of flowers? Which one of the two LUMIXies should you choose for street photography? There is no winner and it depends on your needs! Go for the GX8 if you want to have the better handling and the full feature set. It has slightly better auto focus and the EVF is stellar. Go for the GX80 (or GX85 / GX7 Mark II), if you want a super small, super sexy and powerful setup.
Image quality wise there is not really a difference. Although the GX80 has no AA filter, it is barely noticable in daily life. Maybe the extra mega pixels of the 20mp GX8 is an advantage, but for street photography in my opinion not decisive. I think speed and unobtrusiveness are the critical factors on the street and that's where both cams really shine.
"Let's have a tea and wait", that was recommended earlier in this review. And the recommendation now is: Go to a photo store and take both cams in your hand – and than decide. In general you can't go wrong either. The GX8 and the GX80 are both deserving a green crown around their stylish lines – they are brilliant modern cameras and great for street photography!
See the GX85 at B&H Photo HERE
See Camslinger Bags at B&H Photo HERE
TYPICAL LONDONERS ARE VERY VERY NICE PEEPS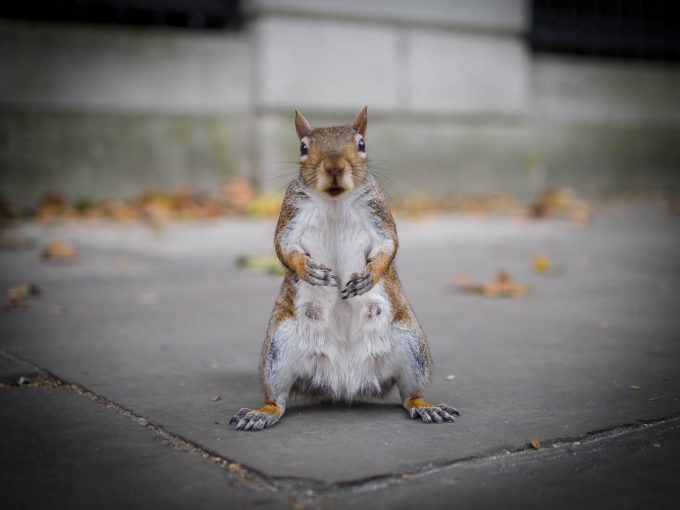 They gave me always a smile, when I asked for a portrait. Like this little guy. Unfortunatley Eye Auto Focus doesn't work 100% accurate with British squirrels 😮