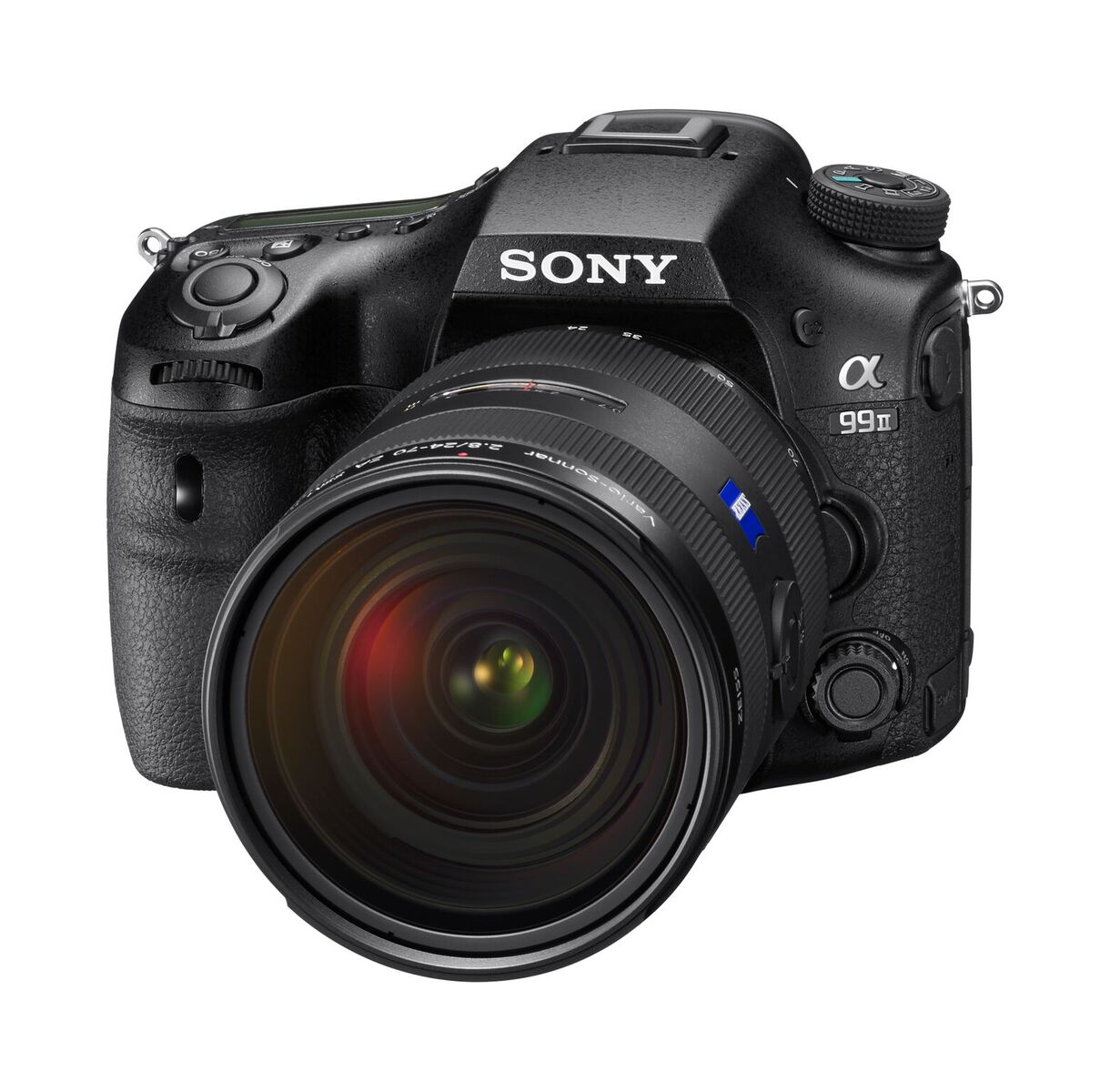 Sony A99 Mark II Announced. The A Mount Lives!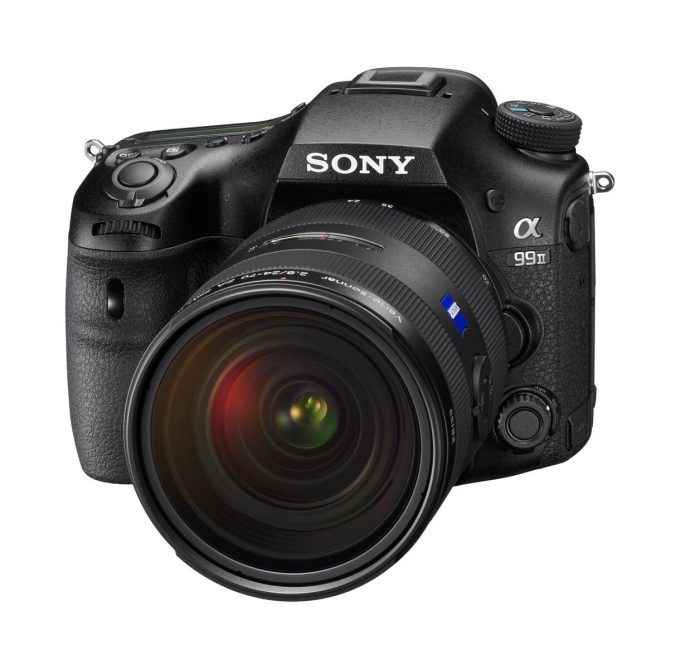 TODAY'S 1ST ANNOUNCEMENT!
Hey guys! Just a day before Photokina starts Sony has announced the A99 Mark II. Yes, their DSLR A Line continues on with an all new body, feature set and vision for the future. I was expecting an A mount replacement months ago but with the E mount taking off for Sony so big these last couple of years, I understand why they waited.
As for me, I was supposed to be in Cologne Germany as of yesterday but I had an emergency change of plans. Something came up that I could absolutely not miss, one of those life moments that you would regret forever if you did not jump on it..so I decided to NOT head to Photokina this year, though I will be testing some of the hottest new releases VERY soon..VERY. Also I will be covering it as I always have for the past 8 years, by showing off my fave announcements and releases right here, and I may even have something VERY special to share for you ASAP. 😉
You can read more on the A99 MKII or Pre Order it at B&H Photo HERE. 
But this is the 1st post of the day, and it's about the A99 from Sony. Not my personal cup of tea (DSLR) but many reading this may have been waiting for it and the specs look awesome. I love that it is a full frame pro level DSLR with a swivel LCD as well 😉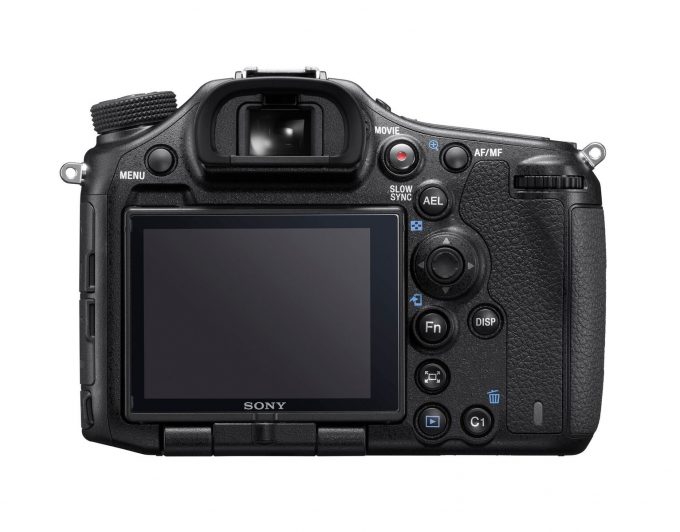 Positioned as the flagship A-mount camera from Sony, the Alpha a99 II DSLR Camera combines the power of a full-frame 42.4MP Exmor R back-illuminated CMOS sensor and a BIONZ X image processor with front-end LSI to create outstanding images at expanded sensitivities up to ISO 102400 and record UHD 4K video.
The a99 II is designed for speed, with an ergonomic body design and redeveloped shutter able to hit 12 fps, with full AF and AE capabilities. It also uses a Hybrid Phase Detection AF System that combines a 79-point dedicated AF sensor with a 399-point on-chip focus system for fast, accurate focusing in all conditions. And, for video, a new S&Q Motion setting permits the capture of Full HD video at a variety of frame rates ranging from 1-120 fps.
Another huge advantage of the a99 II is a 5-axis SteadyShot INSIDE stabilization system which is able to compensate for about 4.5 stops of shutter speed for sharper images. The camera also offers both a 0.5″ 2.36m-dot XGA OLED Tru-Finder EVF and a 3.0″ 1,228.8k-dot rear LCD that can tilt upwards 134° and downwards 180° as well as rotate 270° for working in a variety of positions. On top of all of these features, the camera offers built-in Wi-Fi with NFC and Bluetooth which expands the cameras operability and it can output 14-bit raw files.
42.4 MP Exmor R BSI CMOS Sensor & BIONZ X Processor
Leveraging the power of a full-frame Exmor R back-illuminated CMOS sensor, the a99 II is able to create spectacular high-resolution images in a wide variety of shooting conditions. The back-illuminated structure is boosted through the use of an anti-reflective coating and gapless on-chip lens design that maximizes the light gathering abilities, ensuring excellent performance in low-light conditions due to a sensitivity range of up to ISO 102400. Also, it forgoes the use of an optical low-pass filter in order to guarantee the sharpest images.
This outstanding sensor is paired with the BIONZ X image processor and a newly developed front-end LSI dramatically improves the speed and throughput of the entire imaging system, enabling continuous shooting with AF/AE at up to 12 fps. Also, 8 fps shooting is possible with full live view support, meaning no blackout time while shooting. Another advantage of this setup is 16-bit image processing and 14-bit raw output which provides outstanding color fidelity and image quality.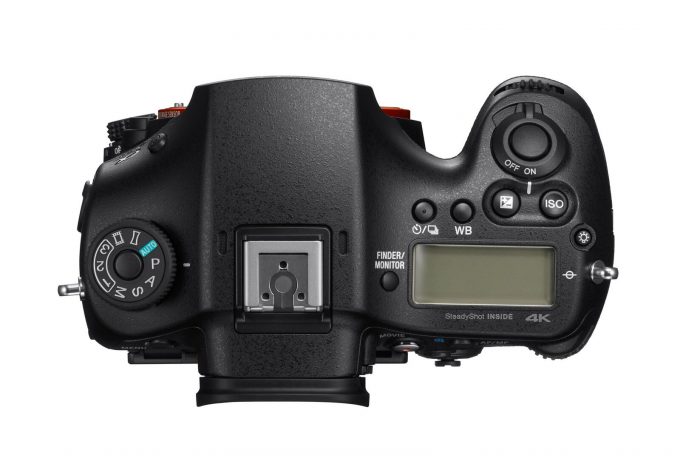 5-Axis SteadyShot INSIDE Image Stabilization
Packed into the a99 II is a 5-axis SteadyShot INSIDE image stabilization system. This compensates for five types of camera shake encountered during handheld shooting of still images and video. This allows users to confidently use any lens, even adapted lenses, for critical imaging without encountering blur from camera shake. This system will compensate for approximately 4.5 stops of shutter speed for working with a huge variety of subjects.
For long focal lengths, the system will correct for pitch and yaw adjustments. Macro and high magnification imagery on the other hand will benefit from the inclusion of horizontal and vertical shift compensation. Additionally, all shooting styles will get usage out of the roll compensation. All 5 axes of stabilization will function at all times, even when used with third-party lenses and adapters or lenses with built-in optical stabilization.
When using lenses that do not transmit imaging data to the camera, manual settings can be used to input the correct focal length and ensure proper stabilization. Also, the viewfinder can be used to preview the amount of compensation by pressing the shutter release button halfway or magnifying the image.
Hybrid Phase Detection AF System
Taking advantage of Sony's proprietary Translucent Mirror Technology, the a99 II is able to utilize both a dedicated 79-point AF sensor and the 399-point focal-plane AF system located on the image sensor at the same time. This provides lightning fast autofocus as well as wide coverage. The 79 Hybrid Cross AF points enhanced your focusing precision by utilizing both the standard AF sensor and its 15 cross-type point with the focal-plane points. This uses the AF sensor for horizontal detection while the focal-plan points handle vertical detection. Additionally, the central AF point is sensitive to f/2.8 and the system can function in lighting as dim as -4 EV. Users can even benefit from AF capabilities while shooting at up to 12 fps or when using live view at up to 8 fps.
UHD 4K Video Recording in XAVC S Format
The a99 II is the first A-mount DSLR to offer internal UHD 4K video recording at 30 or 24 fps. This is possible using either the full-frame sensor or the Super 35 format which uses oversampling with full pixel readout and no pixel binning. This limits moire and aliasing common with high-resolution sensors. Video recording also benefits from live tracking thanks to the Hybrid Phase Detection AF system and Translucent Mirror Technology. The XAVC S format further improves image capture by providing high bit rates of 100 Mbps in 4K and 50 Mbps with Full HD recordings. An additional benefit of this camera is the ability to switch back and forth between NTSC and PAL operation for worldwide use. When recording internally, users will record video with a 4:2:0 sampling at 8-bit, however, to even further improve image quality the a99 II has clean HDMI output for use with an external recorder. This allows users to capture 4:2:2 uncompressed video and save in an edit-ready format.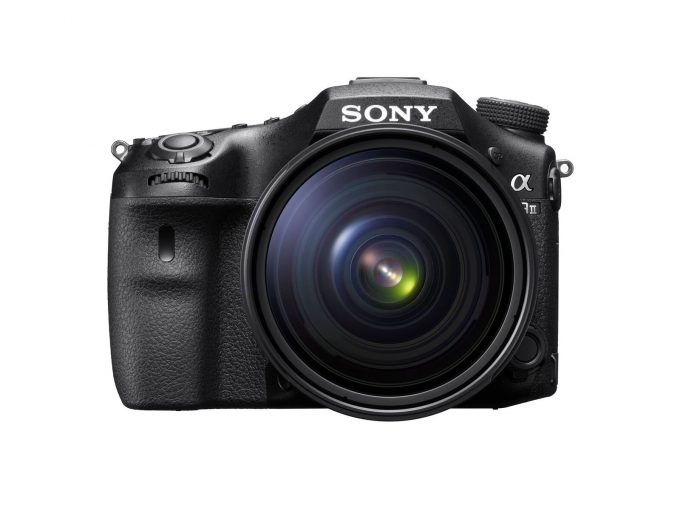 The a99 II features a 3.5mm microphone input jack for compatibility with external microphones. For users needing more, the a99 II is also compatible with the Sony XLR-K2M XLR Adapter for recording professional balanced XLR audio signals with phantom power and adjustable mic/line inputs. For monitoring audio, the a99 II features a 3.5mm headphone jack as well as real time audio levels for a visual reference.
Custom Color Profiles and S-Log3 Gamma
Support is available for the S-Gamut3.Cine/S-Log-3 and S-Gamut3/S-Log3 profiles that enable up to a 1300% wider dynamic range for smoother tonal and color gradations, along with enhanced sensitivity and clarity in shadows and mid-tones. These profiles also lend themselves to greater compatibility within a professional workflow and are well-paired to the Cineon Log gamma curve for versatile post-production grading and color control. The S-Log3 gamma setting also offers an impressive 14-stop wide dynamic range for greater control over the highlights and shadows, while the S-Gamut3.Cine profile can be used to mimic the qualities of scanned negative film with a wide gamut comparable to the DCI-P3 color space. In addition to the S-Log3 gamma, the popular S-Log2 settings are also available.
Slow & Quick Motion
Take more control over your video capture capabilities with a variety of new frame rates available in an S&Q mode. This will allow shooters to capture Full HD video at one of either steps between 1-120 fps. These settings will allow you to slow down action as well as speed up a slow moving scene. This setting is also NTSC/PAL switchable.
3.0″ 1,228.8k-Dot Tilting LCD Monitor
With a high 1,228.8k-dot resolution, the LCD screen will provide shooters with an excellent screen for composing images, adjusting settings, and reviewing video and photos. It also tilts upward 134° and downward 180° and rotates 180° clockwise and 90° counterclockwise for working with multiple shooting angles. Use in sunlight is improved with the implementation of WhiteMagic technology which doubles the brightness of the display through a RGBW pixel structure.
0.5″ 2.36M-Dot XGA OLED Tru-Finder Electronic Viewfinder
With its 4-lens optical system using double-sided aspherical elements the viewfinder faithfully displays what will appear in your recording, including the effects of your camera settings. You'll enjoy rich tonal gradations and improved contrast. High-end features like 100% frame coverage and a 0.78x magnification enable comfortable and stable eye-level composition.
Redesigned Body
Magnesium alloy was used for the top cover, rear cover, and internal frame for outstanding durability while also maintaining a light weight.
The body has been reduced in size by 8% compared to its predecessor.
A newly developed shutter unit has been rated to withstand over 300,000 shutter actuations, useful for handling the faster 12 fps continuous shooting rate.
A new coating on the image sensor prevents dust from settling on the sensor and makes it easier to clean.
Dust- and moisture-resistant construction uses sealing around the buttons, dials, media jack cover, and enclosure edges.
An assignable front multi controller provides a method to rapidly change commonly used settings.
Updated font design and size improve menu legibility while a new organization system make it easier to find items.
Multiple customizable buttons around the camera body.
Dual SD/Memory Stick and SD card slots provide for added flexibility when saving files.
Built-In Wi-Fi Connectivity with NFC and Bluetooth
Built-in Wi-Fi connectivity enables the a99 II to instantly share imagery to mobile devices for direct sharing online to social networking, via email, and to cloud storage sites. NFC (Near Field Communication) is also supported, which allows for one-touch connection between the camera and compatible mobile devices; no complex set-up is required. Once connected, the linked mobile device can also display a live view image on its screen and remotely control the camera's shutter. Also, a Bluetooth connection provides for location data acquisition.
Additionally, PlayMemories Camera Apps are also supported via the built-in Wi-Fi connection, and allow you to personalize the camera's features depending on specific shooting styles. Apps are available to suit creating portraits, detailed close-ups, sports, time lapse, motion shot, and other specific types of imagery.