Exploring 16-bit color with the Phase One XF-100 MP
By Andrew Paquette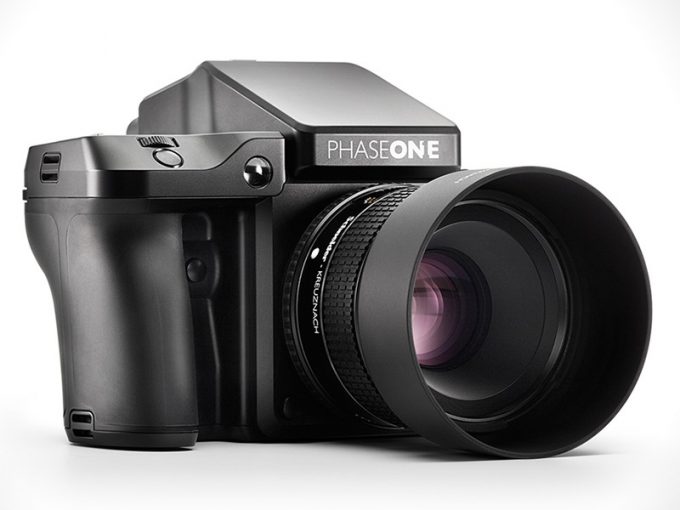 The Phase One XF-100 has two primary components: the camera (XF) and the digital back (IQ3-100). Together they are the XF-100. To be exactly accurate, one could say it has a third major component, the viewfinder. For the XF, photographers can choose between a normal viewfinder oriented in the same direction as the lens, and a waist-level viewfinder that allows the image to be viewed from above. This is particularly handy when shooting from a very low angle, or with the camera resting on the ground. When I first tried out the camera at a basketball game several months ago, I was blown away by the 16-bit color and the 15 stops of dynamic range.
I've had the chance to shoot with the XF-100 camera several more times since my first outing and continue to be impressed by the color it produces. Every time I take a picture, the color stands out above anything I've seen from my D800, A7r, or even the Phase One IQ250. Because the color is so strong, I've started deleting images from my website that were made with the D800 or A7r, purely on the basis of inferior color. The resolution plays a role also, because at 100MP, even cutting an image in half leaves a very large 50MP image. However, I find myself cropping images less often with the 100MP than I did with the IQ250. This is possibly because the IQ250 was a crop sensor and the 100MP isn't, and I like the aspect ratio of the 100MP better than the IQ250.
Over the last ten days, I did three shoots with the XF-100, each of which was designed to emphasize color in a different way. The first featured model Pauline, styling and hair by Moons Vinties, and makeup by Loes Ijmker makeup artist. In it, we went for vintage seventies clothing shot in a Victorian drawing room tucked into a sprawling restaurant and tavern. Pauline's other photos had a tendency toward a strong hue influence over scene colors. I wanted to use the XF-100 to do the reverse by emphasizing the difference between every color in the scene.
The second shoot took place in the same restaurant/tavern as the first, but in a different room. It featured the model Fabienne van den Kieboom, styling by Kiki Vogels Styling, and makeup by Fadim Kurt. Sweaters by Vila, Skirt by Fashion Room, Shoes by Sacha Shoes, Jewelry by Clouds of Fashion, Dress, scarf, suit, and jeans by Mango. The room was an old tap room on the ground floor. For this shoot, the goal was to use the XF-100 to extract a rich tonal range from within a limited palette of yellows, reds, and violets.
The last shoot was much shorter than expected, giving us only a couple of hours. That shoot took place at an abandoned indoor swimming pool that was being remodeled. It was a large space with a huge bank of windows on one side. I wanted to take advantage of the light streaming in through the windows before it was gone, so we shot near them first and then moved into the pool. However, almost as soon as I took my first test shot in the pool, we were kicked out. I did snap about half a dozen more images before we left, but I would have liked to have had another few hours in there. The goal for this location was to make use of the 15-stop dynamic range offered by the XF-100 to deliver the feel of bright back lighting and rich foreground color. The model for this shoot was Lola Borghgraef, makeup by Mandy Glasbergen, and location scout/assistant Neville Marcinkowski.
For all of the shoots I used a Phase One XF camera with an IQ3-100 digital back and 2x Profoto B1 strobes. For the Fabienne shoot I also used a small gold reflector. For lenses, I used the Schneider-Kreuznach blue ring 80mm and 150mm LS lenses.
Here are the photos:
Shoot 1: Pauline
Figure 1 Pauline in stripes, f/5, 1/125s, ISO 200, 80mm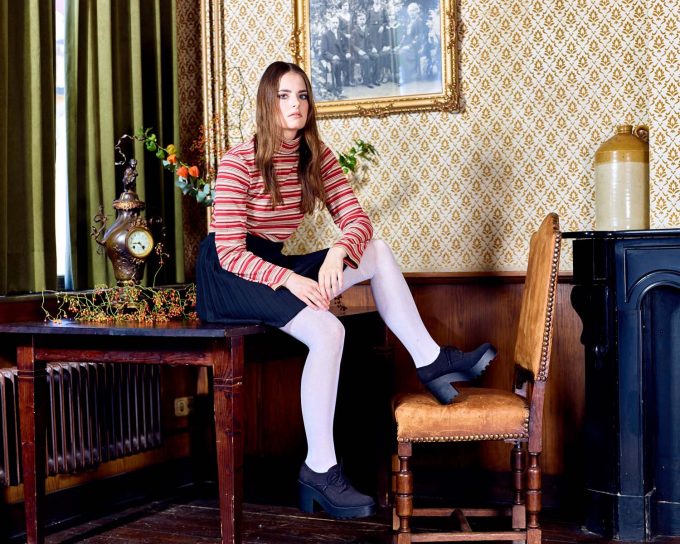 –
Figure 2 Pauline with bag, f/3.2, 1/320s, ISO 50, 80mm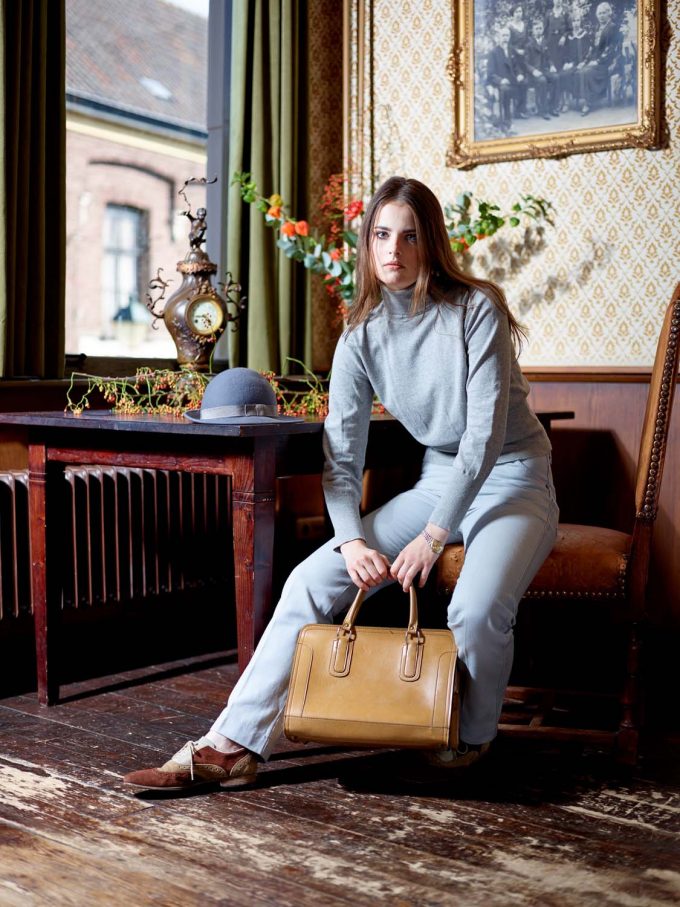 –
Figure 3 Pauline oval, f/7.1, 1/200s, ISO 200, 150mm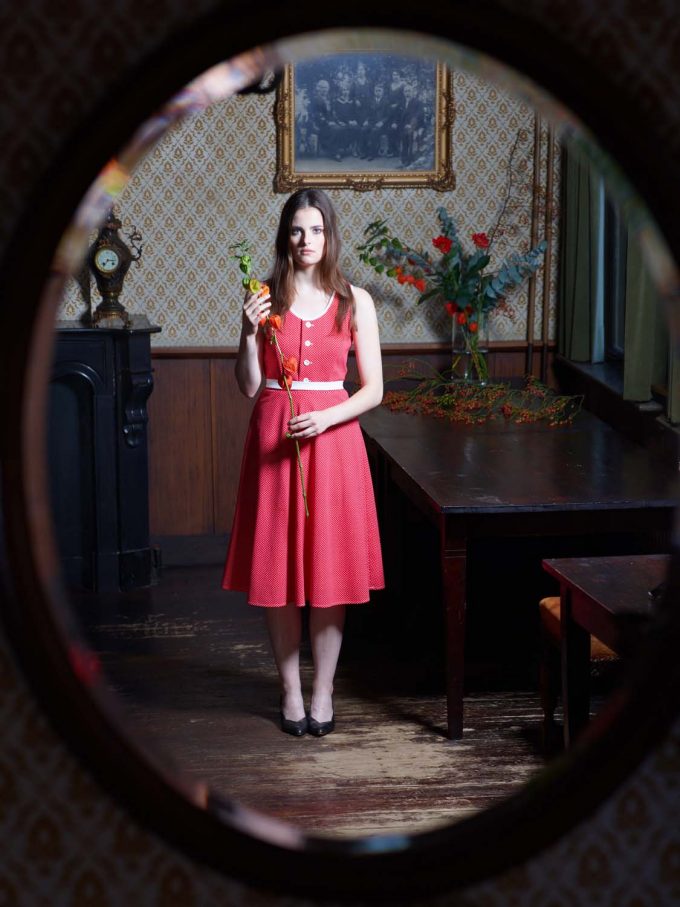 –
Figure 4 Pauline in blue, f/5.6, 1/40s, ISO 400, 150mm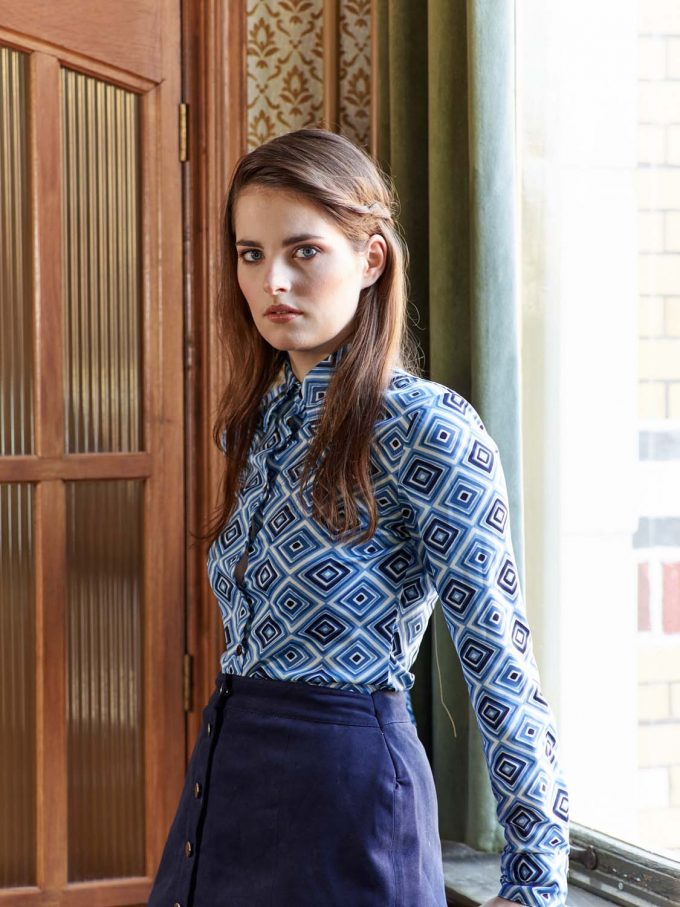 –
Figure 5 Pauline portrait, f/4, 1/250s, ISO 50, 150mm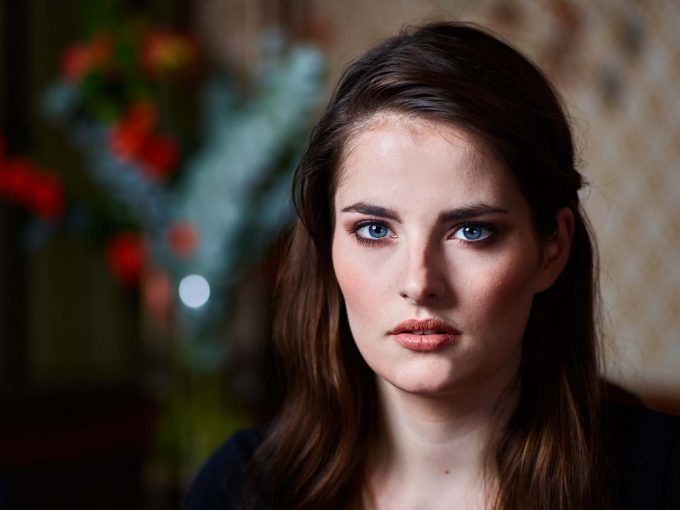 –
Shoot 2: Fabienne
Figure 6 Fabienne skirt, f/4, 1/100s, ISO 100, 80mm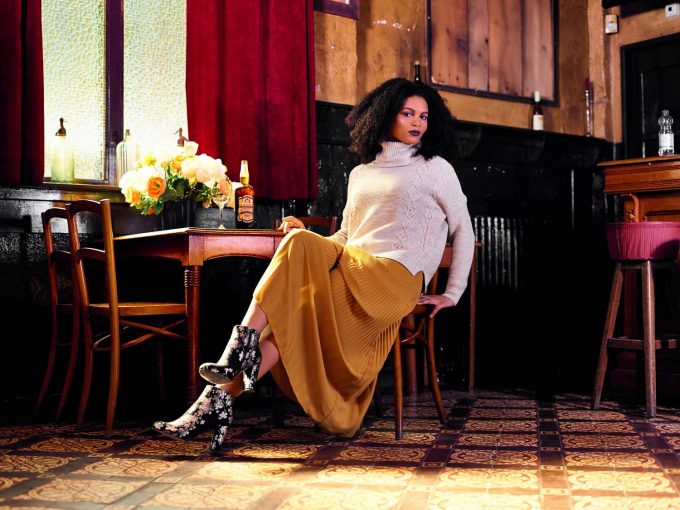 –
Figure 7 Fabienne portrait, f/3.5, 1/125s, ISO 200, 80mm (lit with a reflector and low intensity strobe side light)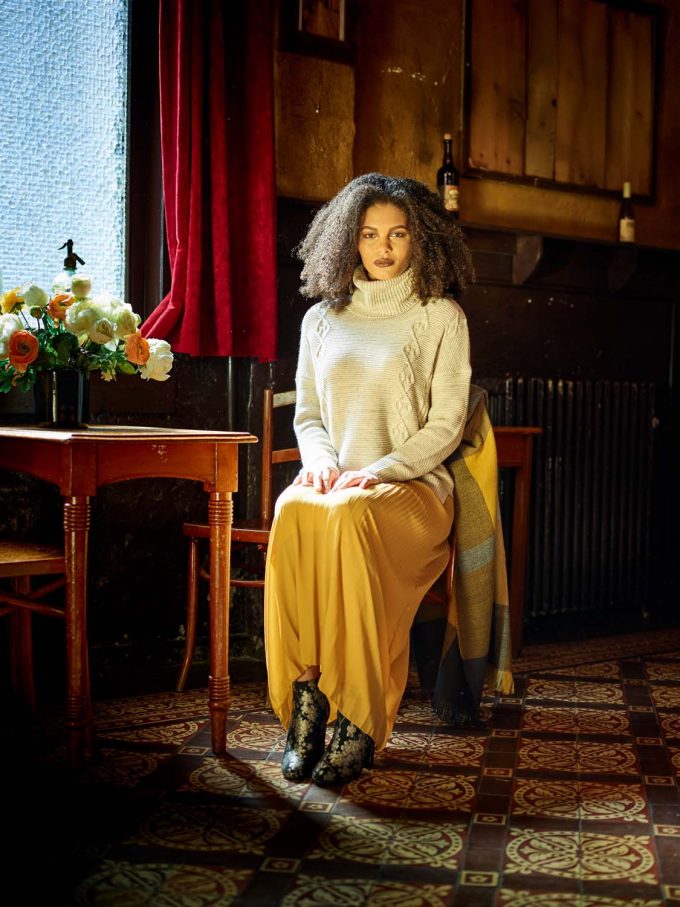 –
Figure 8 Fabienne bar, f/3.5, 1/50s, ISO 400, 80mm (lit with reflector)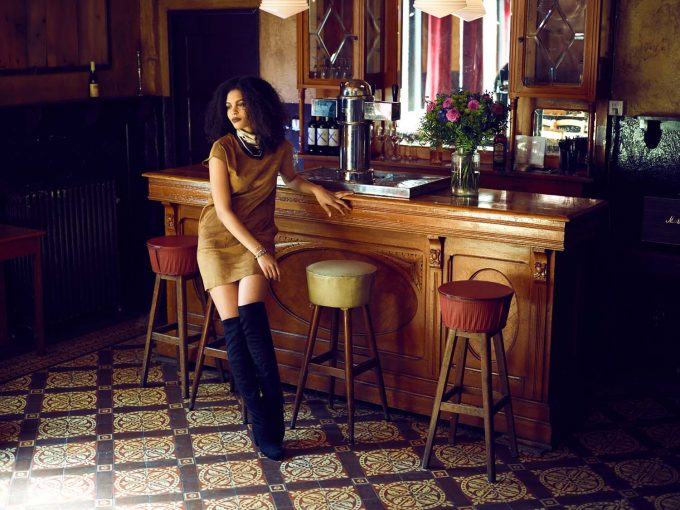 –
Figure 9 Fabienne glam, f/8, 1/500s, ISO 50, 80mm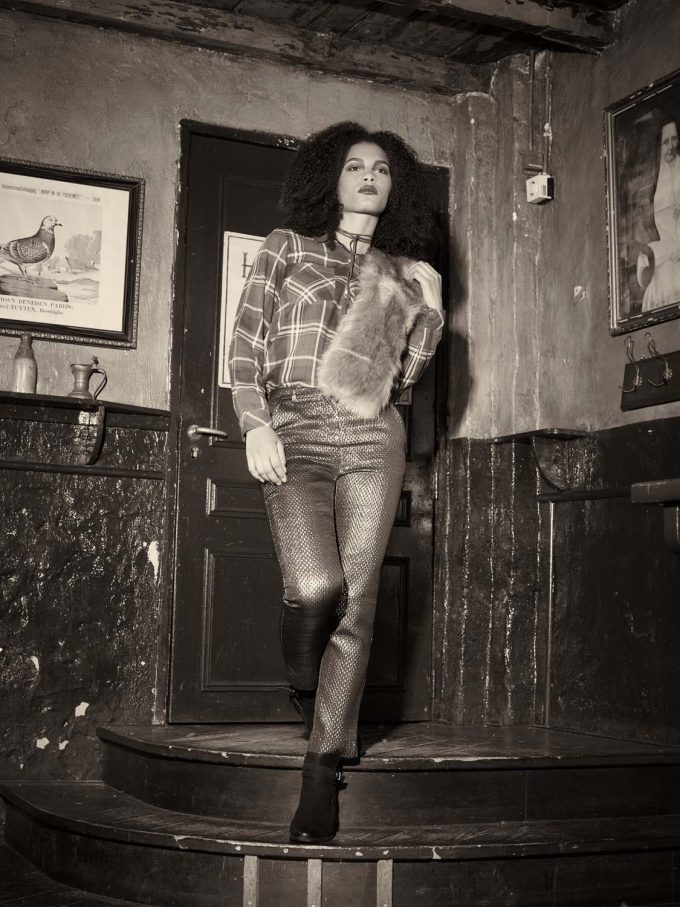 –
Figure 10 Fabienne suit, f/5.6, 1/125s, ISO 200, 80mm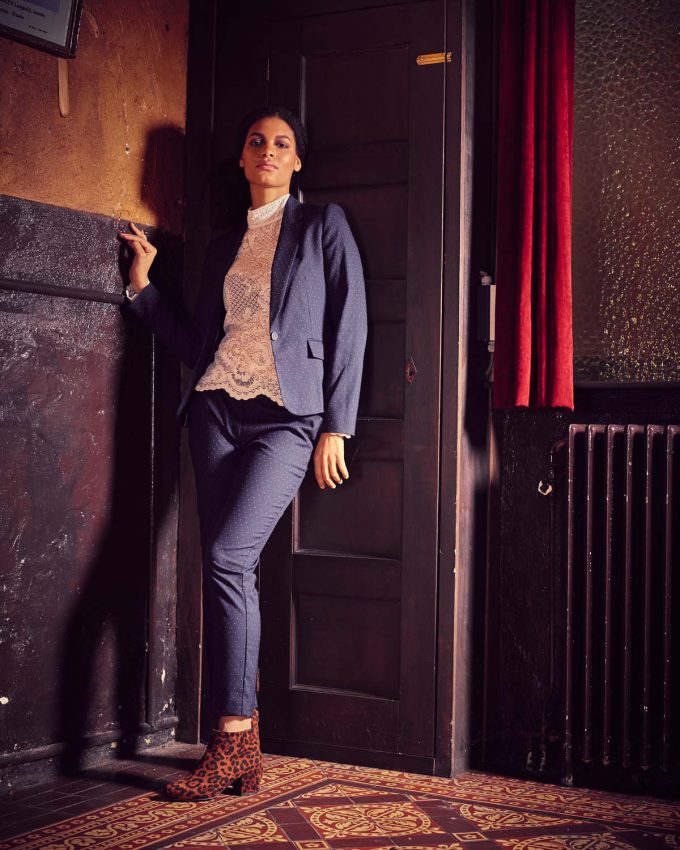 –
Figure 11 Fabienne sweater, f/5.6, 1/125s, ISO 200, 80mm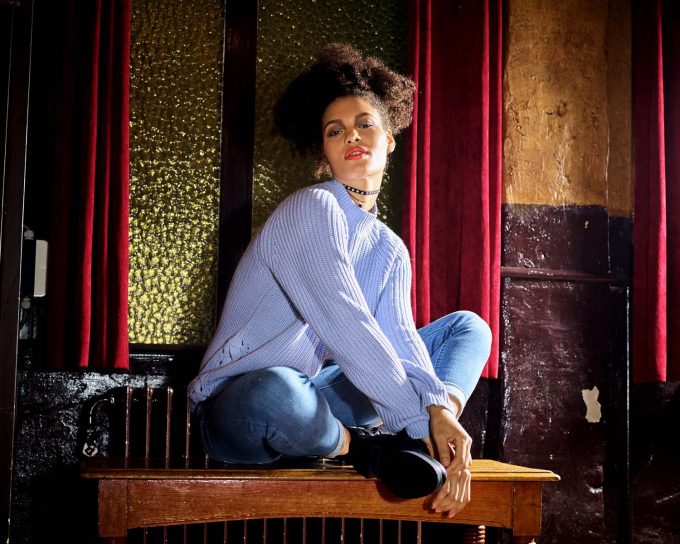 –
Shoot 3: Lola
Figure 12 Lola diving platform, f/5, 1/160s, ISO 100, 150mm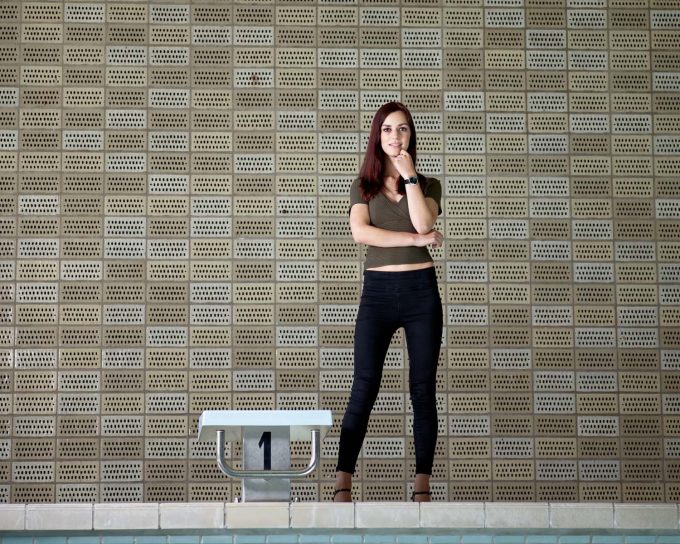 –
Figure 13 Lola window, f/3.5, 1/320s, ISO 200, 150mm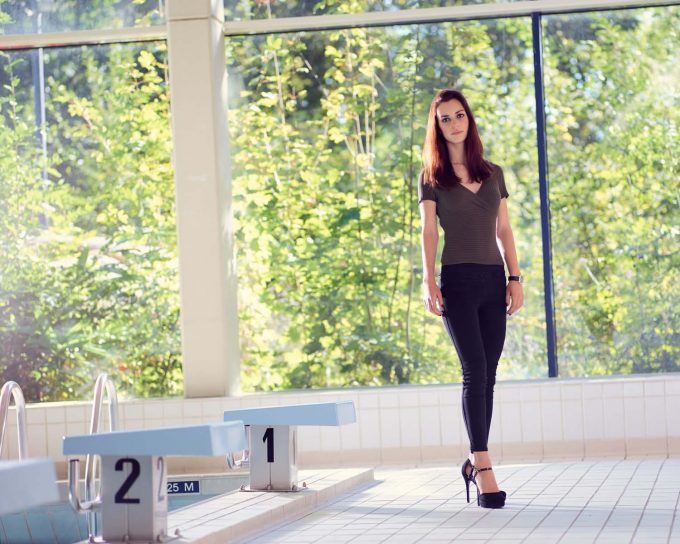 –
Figure 14 Lola ledge, f/3.5, 1/160s, ISO 400, 150mm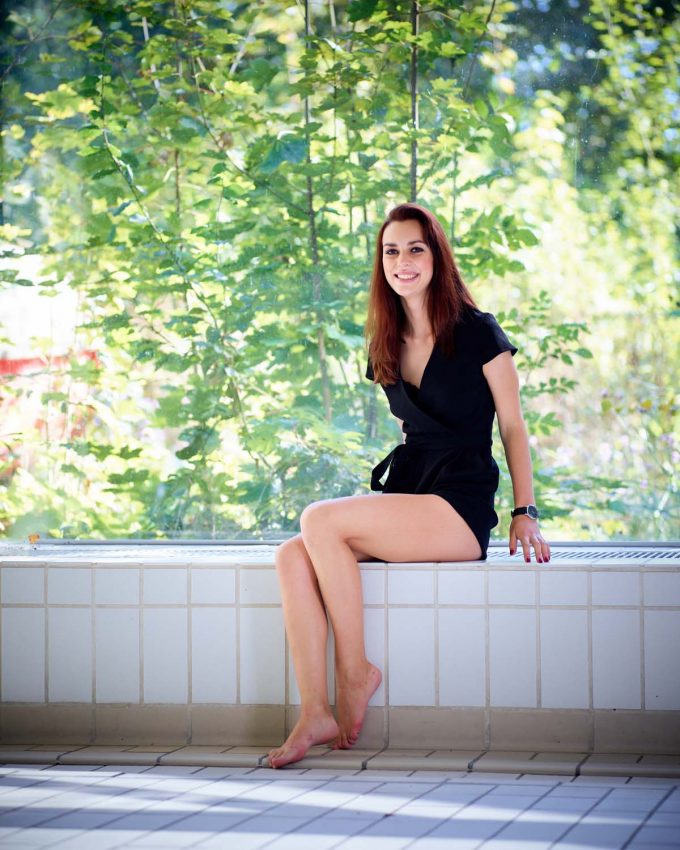 –
Figure 15 Lola blue, f/5.6, 1/200s, ISO 200, 80mm