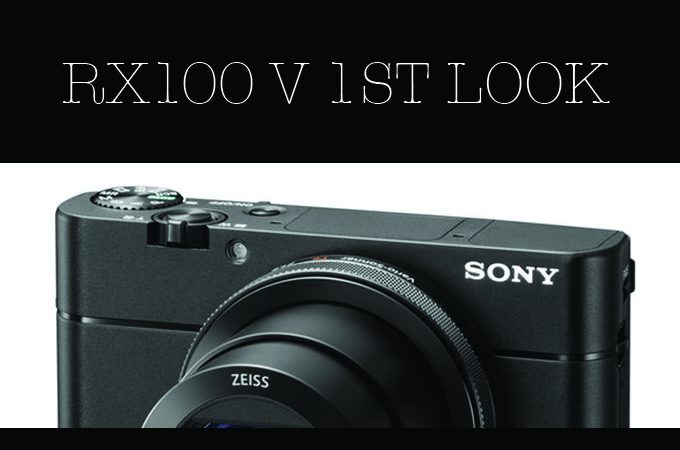 Sony RX100 Mark V in depth first look. Best pocket camera ever created?
By Steve Huff
Hey hey! As most of you know, yesterday Sony announced the new RX100 MK IV (in addition to the new A6500) and I was there in NYC to check these camera out in person, and I was able to take the RX100 V out and about for a bit to see what it is all about.
First off, I have been a fan of the RX100 series ever since the MKI, but while the new MKV looks the same, almost EXACTLY to the one that came before it, the MKIV, it is an entirely different animal. This is the most powerful pocket camera I have ever shot with and wow, it truly does pack a punch.
Streets of NYC with the RX100 V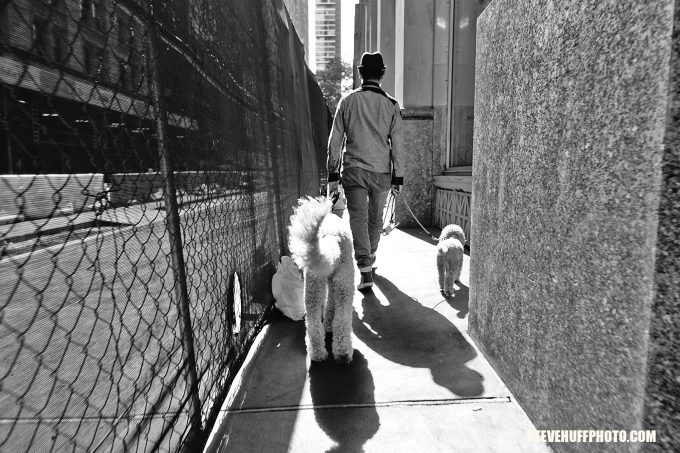 While the camera is not going to give you any kind of amazing IQ leap from the last Mark IV version, which was already fantastic, it will offer you a host of amazing benefits that we would have NEVER EVER dreamed possible just a few years ago. The body is the same size, same shape and apparently the same shell yet Sony packed in a slew of new video options and insane frame rate options that blew my mind as well as other members of the media who were on hand to check this camera out.
I shot with the camera, tested all new modes including the 24 FPS mode that fires away like a non stop machine gun, and the new enhanced slow motion features can now double the length of the recorded footage from the MKIV. We can go from 120FPS at full HD to 960 FPS for Super Slow Motion and this is the kind of tech that used to be reserved for expensive specialty cameras. Now we have it in our pocket.
The red's pop with the RX100 V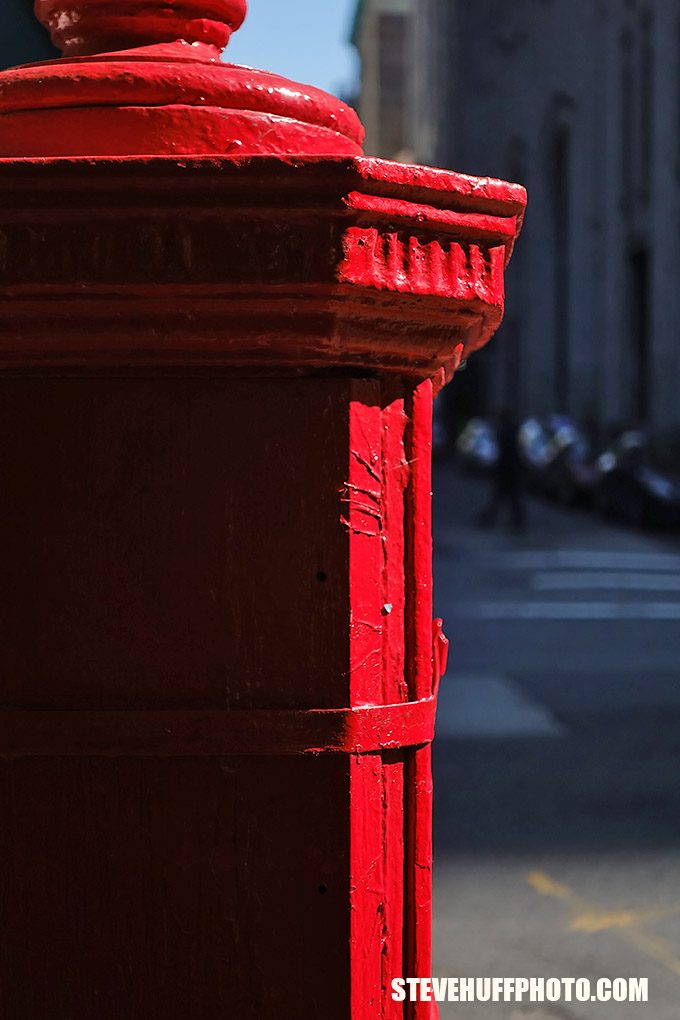 First, Let's take a look at the new specs of the new RX100 V: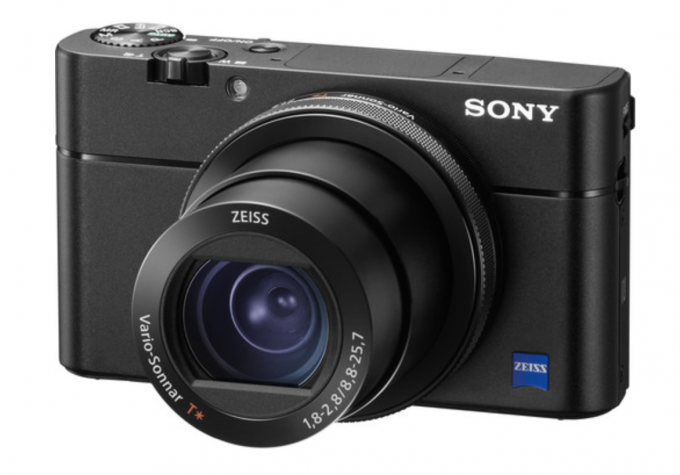 The best bits have been put in BOLD…
20.1MP 1″ Exmor RS CMOS Sensor & BIONZ X Image Processor
Utilizing an advanced stacked structure with an integrated DRAM chip, the 20.1MP 1″ Exmor RS CMOS sensor of the RX100 V is able to deliver outstanding image quality at up to ISO 12800 with incredibly fast performance. This sensor stacks the pixel area, a high-speed signal processing circuit, and memory in order to increase data throughput by over five times and deliver features such as 40x super slow motion, an Anti-Distortion shutter, UHD 4K video, and more. This is also the first 1″ sensor to have focal-plane phase-detection AF points for faster, more precise focusing.
Belly Dancing at 24FPS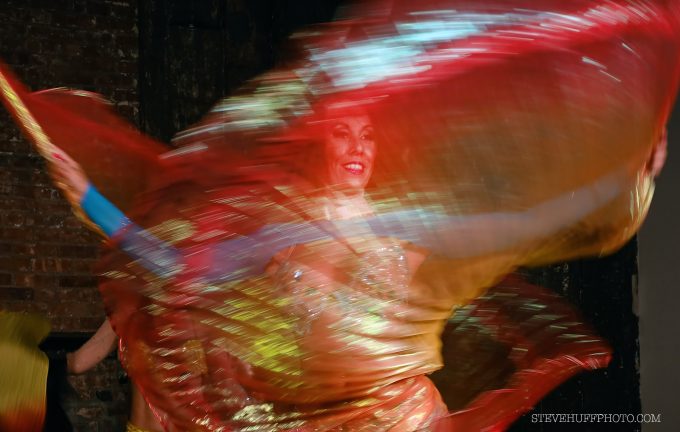 This sensor is paired with the BIONZ X image processor and a newly developed front-end LSI that dramatically improves the speed and throughput of the entire imaging system, enabling continuous shooting with AF/AE at up to 24 fps.  An expanded buffer makes continuous shooting possible for longer bursts, up to 148 JPEGs or 71 raw files. The front-end LSI is also able to improve overall quality of the images, especially at higher sensitivities. Additionally, another advantage of this setup is raw output which provides outstanding color fidelity and image quality.
Zeiss Vario-Sonnar T* Lens
Equivalent to a 24-70mm, the integrated Zeiss Vario-Sonnar T* lens of the RX100 V will help users capture a wide range of subjects in a vast variety of situations. The wide angle to short telephoto range is a much loved option for professional photographers and it is further benefited by a fast maximum aperture range of f/1.8-2.8, improving performance in low-light conditions and enabling shallow depth-of-field effects.
In terms of optics, this lens uses a ten elements in nine group design, which features nine aspherical elements, including two advanced aspherical (AA) lenses. This helps to minimize chromatic aberrations and ensure sharp, clear images. The lens also uses Zeiss' advanced T* anti-reflective coating to combat flare and ghosting for improved contrast and color. Furthermore, Optical SteadyShot image stabilization will help reduce the effects of camera shake while a built-in 3-stop neutral density (ND) filter is available to enable working in bright light with wider aperture settings.
A lovely day in NYC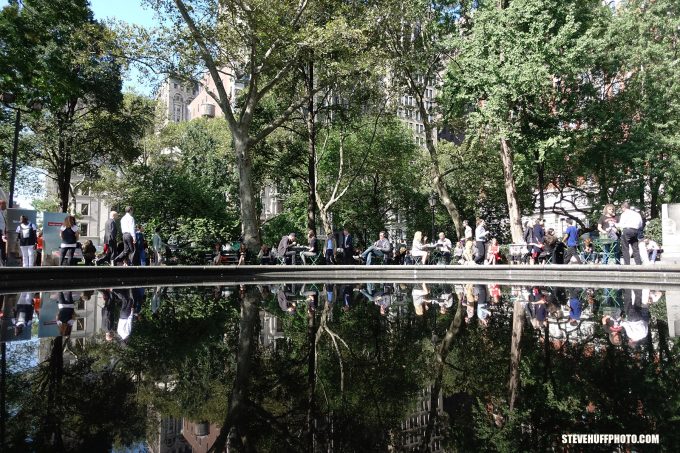 Fast Hybrid AF System with 315 Phase-Detection Points
The RX100 V is equipped with an on-sensor phase-detection AF system that will dramatically improve autofocus speed for both stills and video. The camera uses a hybrid system with 315 phase-detection points that provide about 65% frame coverage along with a contrast-detection system to provide fast, accurate focusing in a range of situations. The RX100 V is able to lock onto subjects quickly, in just 0.05 seconds, and it can use AF tracking when shooting at 24 fps.
In order to make operation seamless, the RX100 V benefits from reduced blackout for easier tracking when using the EVF or LCD. Furthermore, an AF-A mode is now available, which will allow the camera to automatically switch from AF-S and AF-C mode as the situation needs. Users can also display the phase-detection area to help users focus on their subject.
UHD 4K Video Recording
Able to record UHD 4K video at 30/24 fps for up to 5 minutes, the RX100 V is a pocket-sized powerhouse, delivering movies with exceptional clarity. By using a full pixel readout without binning, the camera collects about 1.7x the information needed for 4K output. This oversampling helps to increase clarity while reducing the impact of moire and jaggies. Fast Hybrid AF is available during movie shooting for ensuring accurate, fast tracking using phase-detection AF points. The camera also offers Sony's advanced XAVC S format for recording a high bit rates up to 100 Mbps.
For advanced users, picture profiles and image controls are available, including the S-Log2 gamma that is able to help expand the dynamic range by recording a flat image. Gamma Display Assist helps users view a more natural image when shooting with S-Log2. Other options such as timecode, zebras, peaking, and more are present for making shooting and editing easier. When recording internally, users will record video with a 4:2:0 sampling at 8-bit, however, to even further improve image quality the RX100 V has clean HDMI output for use with an external recorder. This allows users to capture 4:2:2 uncompressed video and save in an edit-ready format.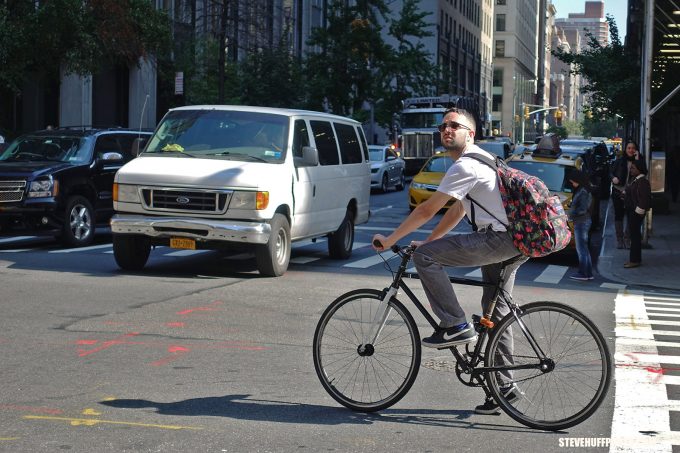 High Frame Rate and Slow Motion Shooting
Speed is a huge advantage of the RX100 V, and in video users will benefit from advanced High Frame Rate shooting and super slow motion. In Full HD, shooters will have access to a standard 120 fps setting that will enable outstanding slow motion when placed in an editing software. In addition to this, the camera also offers a dedicated HFR mode which will boost the cameras frame rate to up to 960 fps. Videographers will have the option of recording in Quality Priority and Shoot Time Priority modes for approximately twice as long with the RX100 V compared to its predecessor.
Body Design and Wi-Fi Connectivity
Pop-up 0.39″ XGA OLED electronic viewfinder offers a resolution of 2.36m dots for crisp, clear imagery. The EVF also uses a Zeiss T* coating to ensure clarity from corner to corner.
The rear 3.0″ Xtra Fine LCD screen can tilt upwards 180° and downwards 45° for shooting at different angles or for composing the perfect selfie. The screen sports a resolution of about 1.23m dots and WhiteMagic technology has been applied to the LCD's design to increase effective brightness for easier viewing in bright lighting.
A manual control ring surrounds the lens and features a smooth, click-less design for quick and quiet changing of settings. The ring can be assigned to control a variety of features, at different values, such as zoom, aperture, and Picture Effects.
Other Camera Features
Anti-Distortion electronic shutter can enable completely silent shooting as well as the ability to work at shutter speeds as fast as 1/32000 second. This shutter also keeps rolling shutter effects to an absolute minimum and enables photographers to work in bright light with wider apertures.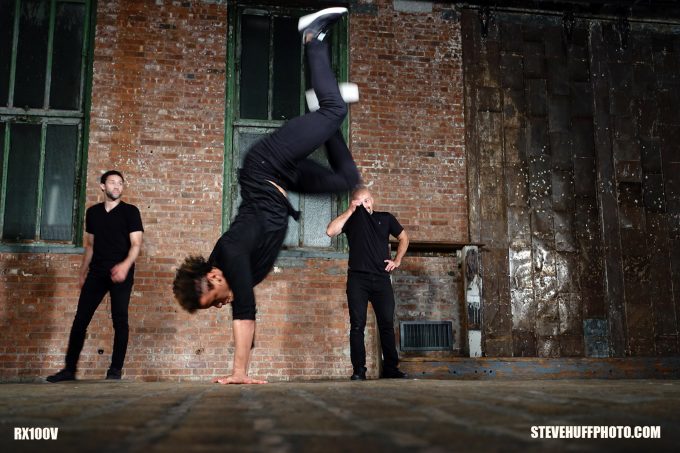 So the features look AMAZING, how does it shoot?
I have to admit, when I flew in to NYC for a surprise Sony announcement I assumed it would be for the camera I have been waiting for, the rumored A9 pro. But instead we had two updates and at first I yawned. Then when I saw the updates applied I was quite happy as they are pretty incredible ESPECIALLY for this size of camera.
When I was handed the RX100 V I thought "This looks exactly like the IV". Then I went out and shot with it and realized it's no Mark IV inside. The camera was as responsive and fast as I could have hoped for, it was NOT lacking in any way for AF, even in low light it was locking on but remember this guy now has a much improved AF system, with Phase detect and Contrast detect (see all sensor details above).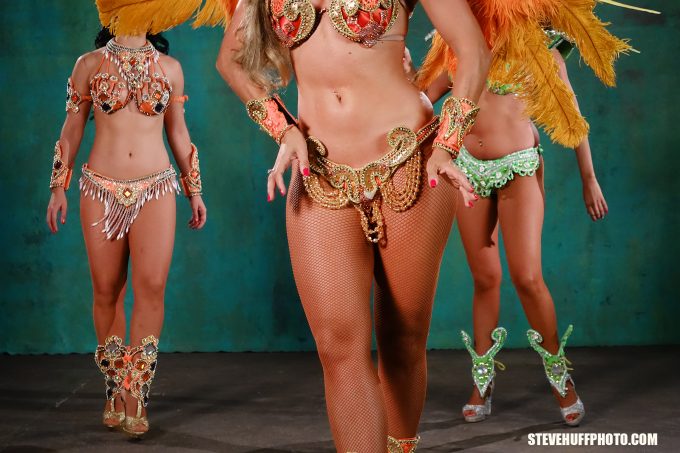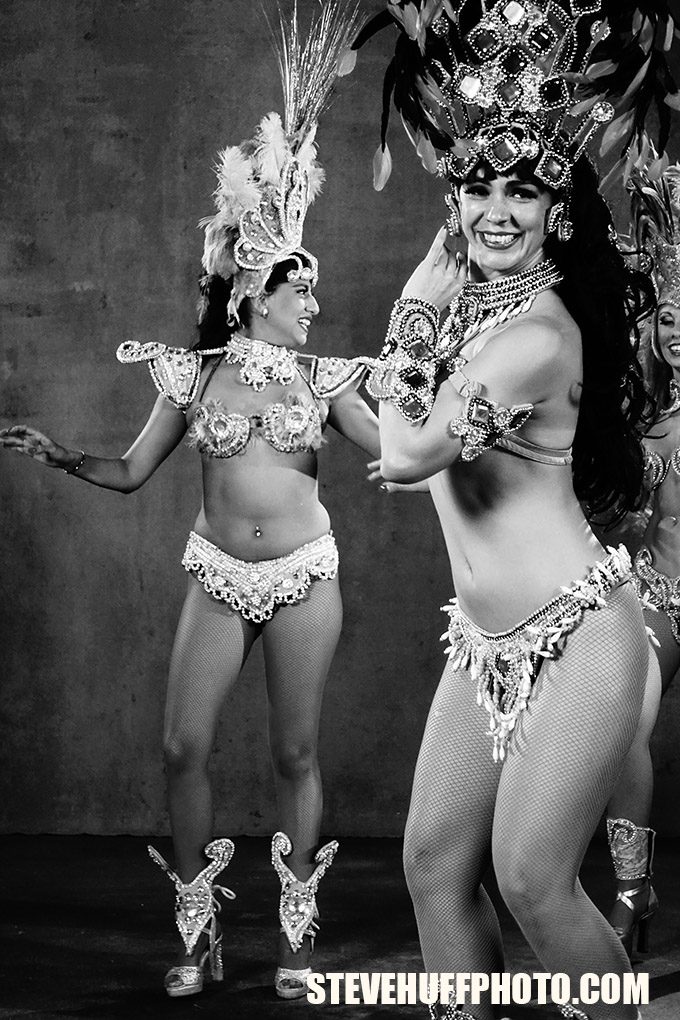 Sony was touting the 24 FPS feature as a way to "capture the decisive moment" and that goes against everything I have believed in for shooting decisive moments. But my brain is wired to think "STREET SHOOTING" when I hear that term.  While I do not need or ever want 24 FPS to catch a street shot (only 1FPS please) some out there may find this approach more comforting for other types of shooting.
Action, sports, and anytime the action is moving so fast, it would be nearly impossible to catch with one perfectly timed shot. For these situations, the 24FPS feature could be a life saver, or a way to get a truly amazing once in a lifetime shot. You may have heard the term "Spray and Pray", well this takes it to an all new level.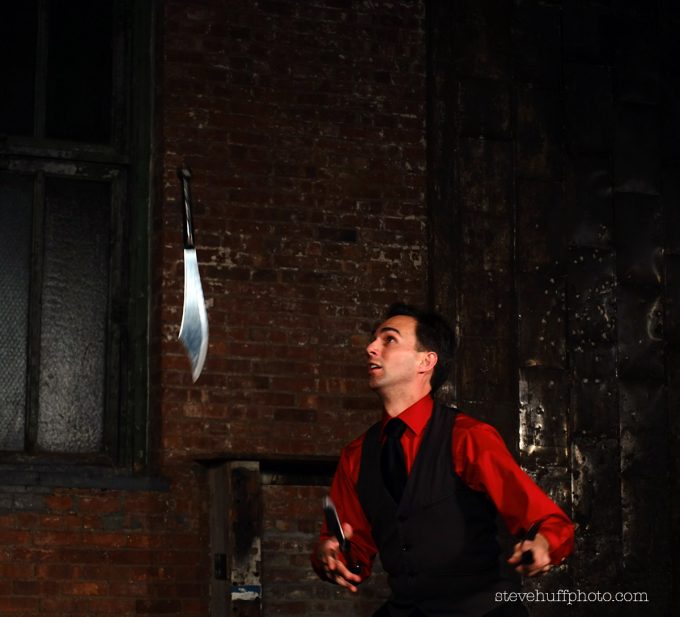 While I would probably rarely use that 24 FPS feature, I could see it coming in handy every now and again. But man, when you set it to continuous HI and fire away, it is quite the sound to hear. What I find really impressive is that even at 24 FPS you have full AF/AE going on, so the camera is not just locking on the 1st frame, it is keeping focus through the shooting process. Crazy.
Making Pizzas with Friends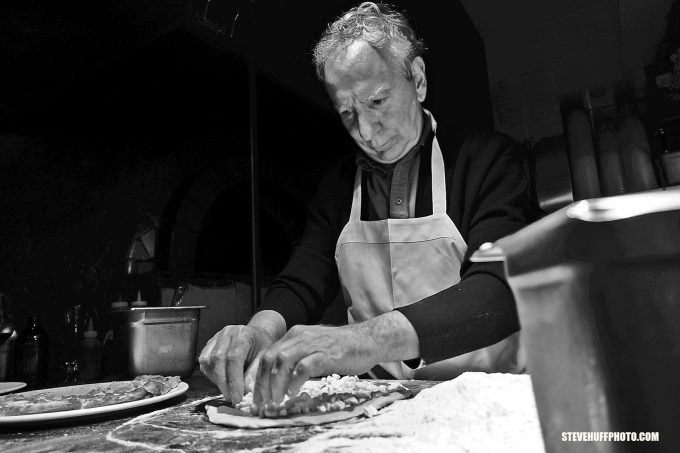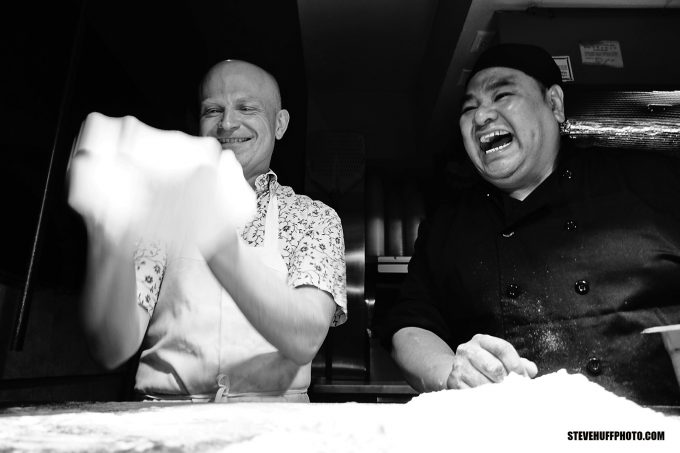 I started to realize it more and more, this new RX100 V is not only a pocket rocket, but this pocket rocket is now on some serious turbo rocket fuel. It's amazing what this camera can do, and it does what it does very well. I had ZERO issues, NO lag, no problems. Battery life? In my 8 hours with the camera I had taken hundreds of shots, and still had a tiny but of juice left, and battery life seemed slightly better than the MKIV.
The EVF was fantastic, the LCD fantastic, the fact that if you shoot at 24 FPS you can at anytime press play and review your image instantly, with no lag or wait. The buffer is so large, there are simply no lags or delays.
 There is nothing NOT to like about this one, and while it lacks only in Dynamic Range, Super high ISO capability, and shallow DOF (compared to full frame and APS-C)  it offers so much more than larger cameras in regards to size, portability, ease of use, speed, and response. The IQ is not lacking and it fits in a pocket, a front pocket. What is not to like?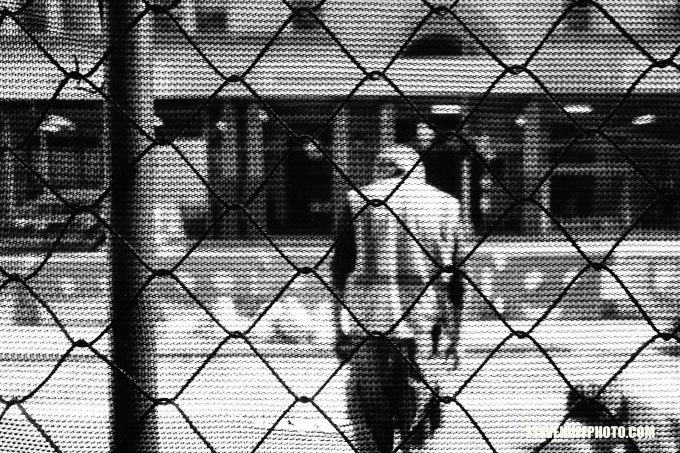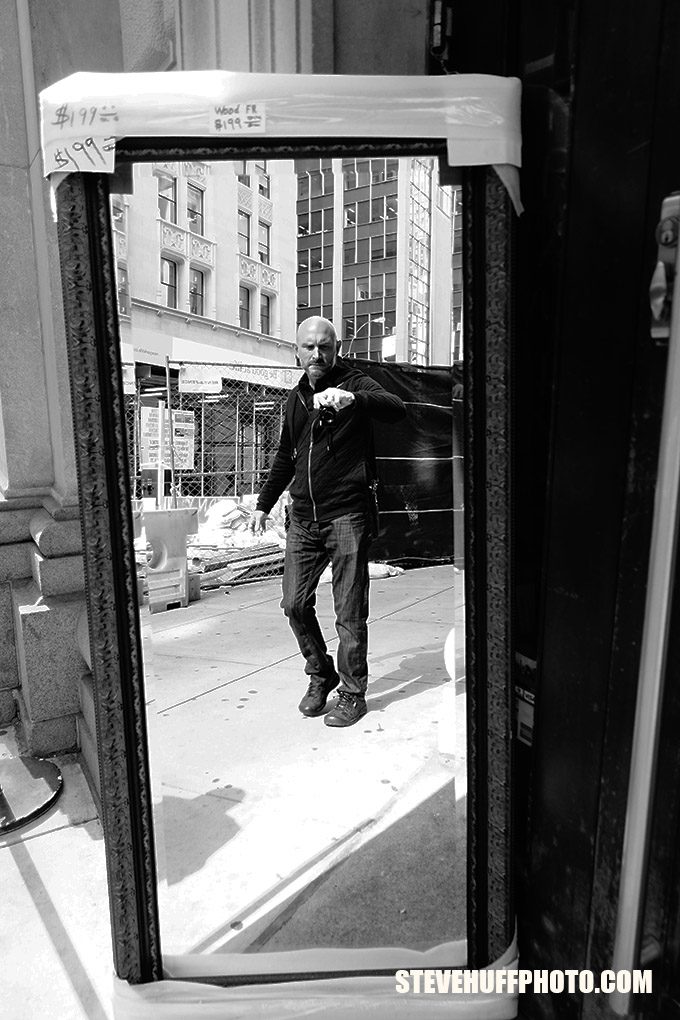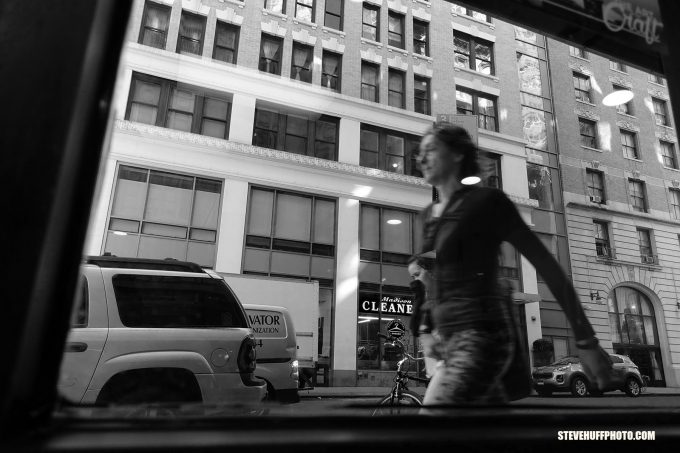 There is NOTHING like this camera on the market right now, NOTHING. Sony has zero competitors in the pocket camera market that can come close to the RX100 V. That is simply fact, and if anyone says there is a competitor to this, then show me. Also, this is not in any way a point and shoot camera. While you CAN use it as one, there are so many options for enthusiasts and pros and tech geeks that it is sort of like a mini pro pocket camera.
In these days of the Smart Phone camera, the RX100V shows what a real pocket camera is capable of. I even for a few moments had an idea to personally ONLY shoot with a RX100V for 3 months. No big cameras, no shallow DOF, no ISO 100k…just a camera in my pocket taken everywhere, with the ability to document life with images, video, super slow motion video and a myriad of photo styles.
HOW ABOUT ISO? 
With the 1″ sensor inside the RX100 V not being a low light monster, we can not expect the kind of low light performance that we get from a larger sensor camera. Physics is Physics. Larger sensors have more surface area, which means these larger areas will collect more light. Small sensors, packed with millions of pixels (20 million here) tend to capture less light, so we do not get the clean smooth ISO 10,000 kind of vibe we get from a big fat juicy DSLR like a Canon 5D IV.
BUT, take a look at this ISO 6400 and 12,800 from the RX100 V. This is a simple JPEG, out of camera, with all defaults on.
Must click these to see larger and full 100% crop!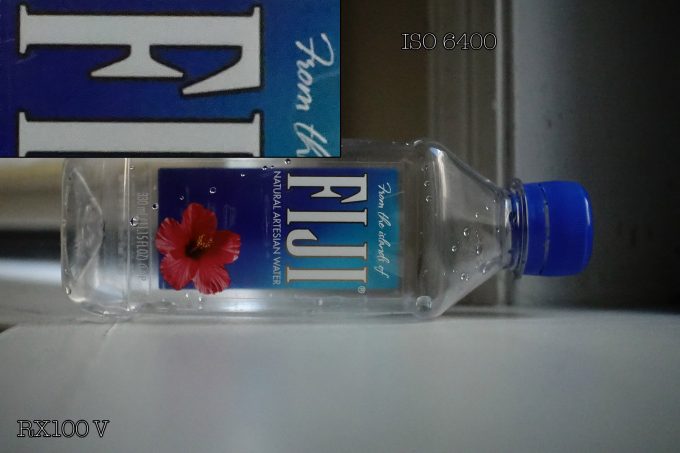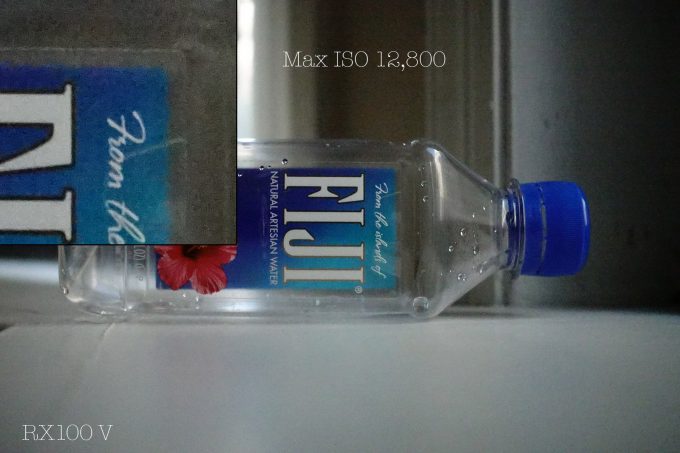 Imagine 5 years ago what we had in a pocket camera. Technology has come a long long way, and as I have said so many times, Sony is one of those leading the way for new tech and pushing limits of camera tech. What I like about this camera is the fact that anyone can pick it up and use it without knowing anything about it. It's as easy as a camera gets in Auto mode. But for those who want more and more and more and more, this RX100 V offers them just that, MORE.
It's a camera you can grow with, learn with, and if you are already experienced a camera you can truly exploit to its fullest potential.
For a pocket camera, it doesn't get any better.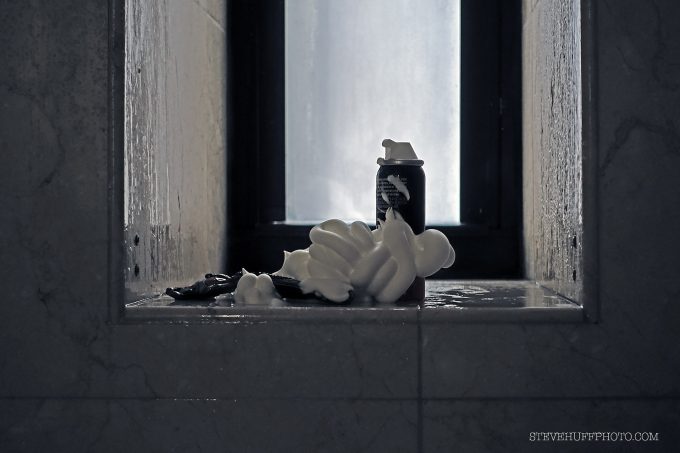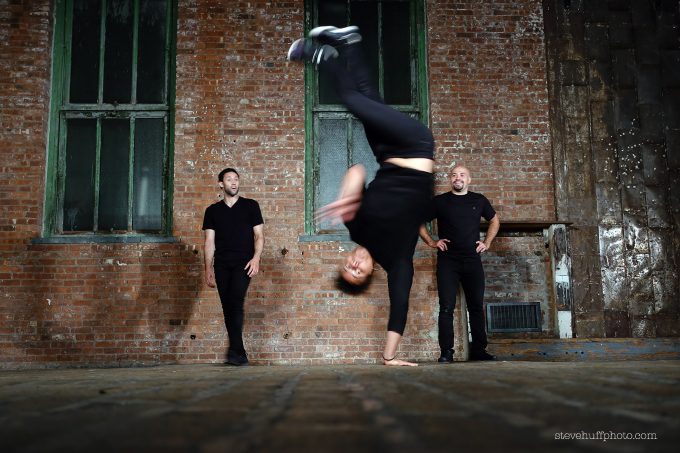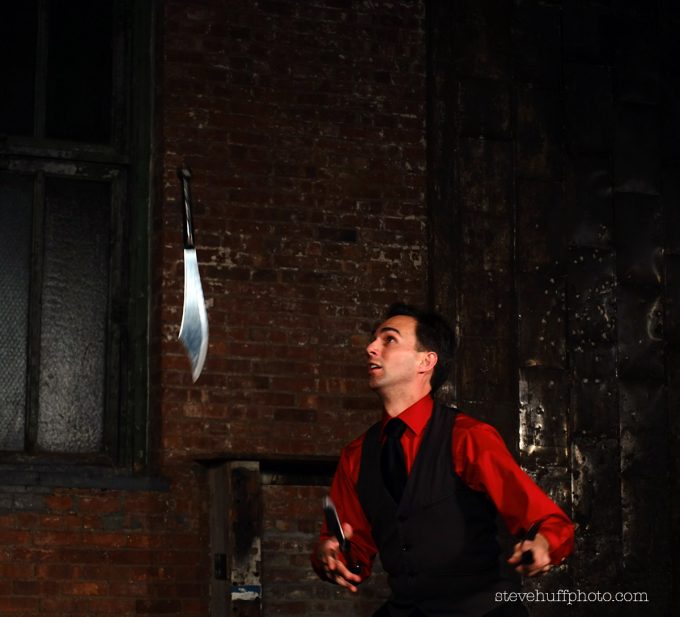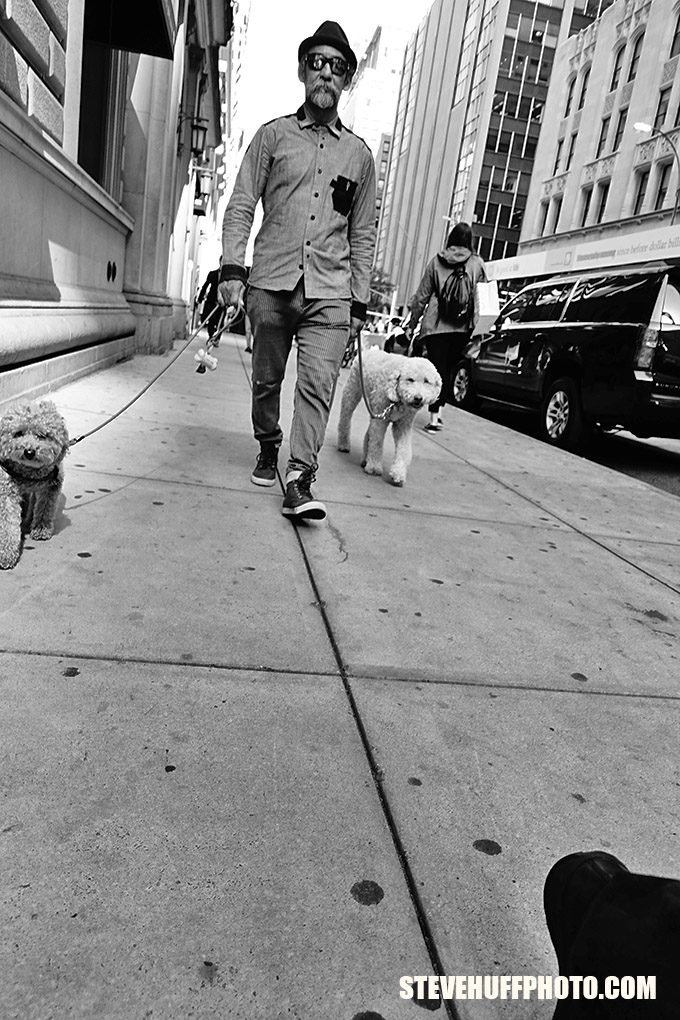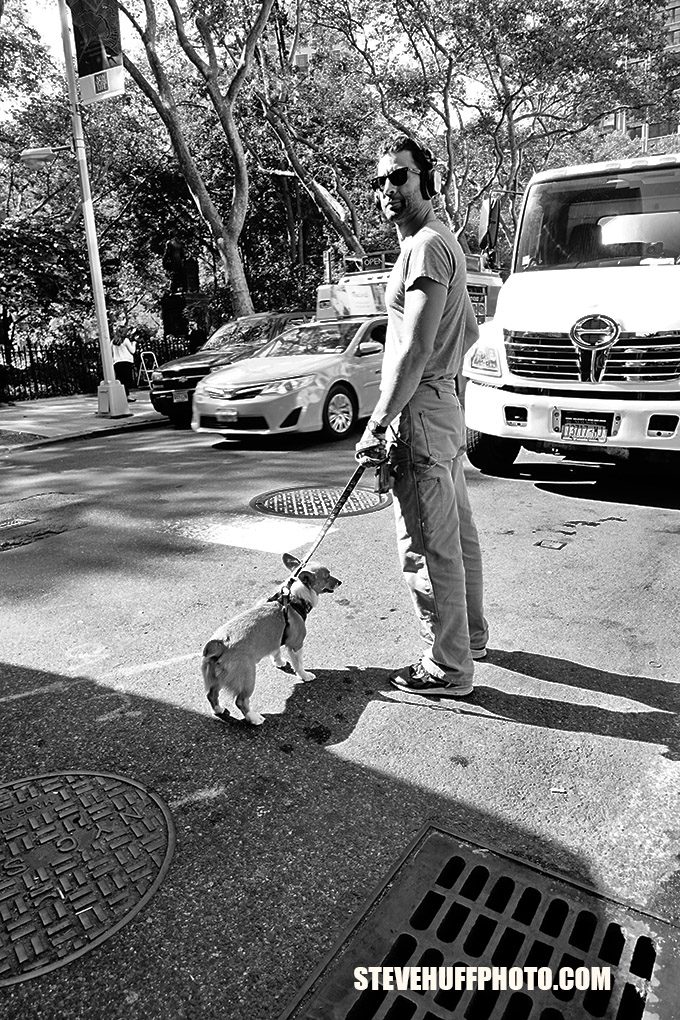 SUPER SLOW MOTION VIDEO
With the Mark V, Sony gave us more options for those who want to shoot Super Slow Motion video. We can go from 120fps at full HD to 960FPS at a reduced quality. I tested it a little bit and to me, the Super Slow Motion is a kick ass cool feature though I would use it sparingly. Still, it could add a nice effect to an otherwise ordinary video production. Take a look at a few samples:
So again, to have this little camera offer great IQ, amazing speed, amazing response, a nice pop up EVF, 4k and Super Slow Motion Video options, Swivel LCD and that 24FPS crazy mode it is quite the feat.
HOW MUCH AND WHERE TO BUY?
The RX100 comes in at $1000, and will be shipping end of October 2016. You can pre-order it starting October 10th 2016 at B&H Photo using the direct link HERE. 
MY EARLY THOUGHTS
While this is more of an extended first look than a review, I have used and owned the RX100, RX100 III and RX100 IV. I know the camera well, and I know this model, the MKV offers more than it ever has. It's a no brainer to anyone looking for a small hot rod camera that can do almost anything you need. If we had this camera 5-6 years ago the photo world would have thought it came from an Alien plant. Today, while many small cameras like this are going away, Sony decided to keep innovating on the platform and they truly created yet another rock solid winner in the RX100 V.