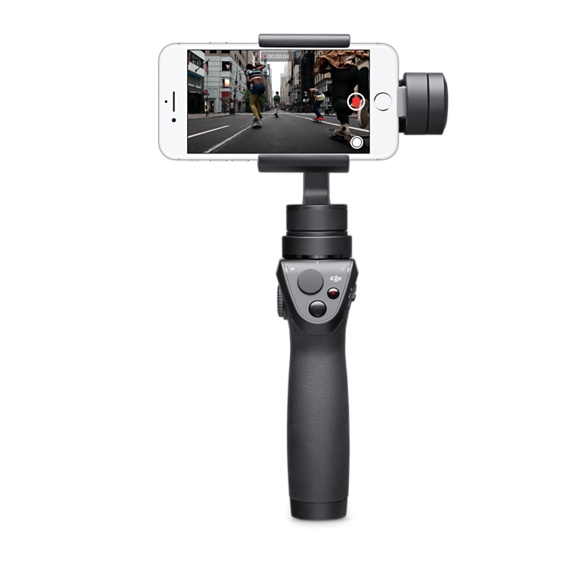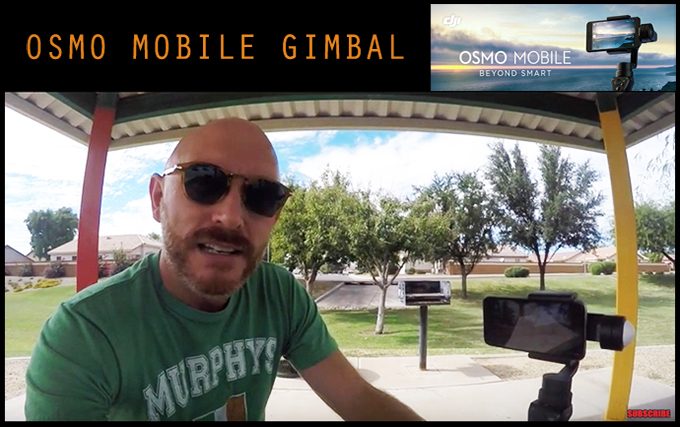 The DJI Osmo Mobile and Moondog Labs Anamorphic Lens. Wow.
By Steve Huff
I'll start this off with my full video review which goes over the Osmo Mobile, Moondog Labs Anamorphic lens and using it with my iPhone 6. I currently rate the Osmo mobile as the BEST iPhone Gimbal out today. Loads of samples and a comparison as well. 
–
Video. It's starting to and going to get bigger and bigger and while many videophiles were in it forever, today I am seeing that the future lies in video. In content. We use video all the time, every day. Wether we are watching YouTube or the news, the power of video can be, well..powerful…and it is growing by leaps and bounds. In fact, I am seeing excitement in this area much like I saw with digital imaging just 7 years ago. In other words, loads of new tech is on the way in this area of video, and video stabilization..and I will be reviewing much of it here as I get these pieces in.
Steve, you are in to video all of the sudden?
In the past, and I am talking THE PAST around 30 years ago my video adventure started. I was all in with VHS-C, 8mm, Hi-8, Mini DV and eventually memory camcorders. I skipped the DVD camcorders but I have always loved video. I even had a Wedding Video company back in 1998! Back before that, from 1989-1992 I used to take my video camera with me as a 20 year old to work, to shoot my friends and our adventures. But yesterday, back then in the 90's, the tech was awful. We had grain even in full daylight at times and when the lights went low, the grain was awful. Today I can get better low light video with my smartphone than I could back then with a $1200 Hi 8 Sony camcorder. Even a 3 chip CCD design like the old TRV-900 that was one of the highest rated consumer camcorders of the time (anyone remember that one)?
The old 3 chip CCD TRV-900. Back in the day this was my "movie making" machine. I still have 30+ Mini DV tapes I recorded back then, and I have not watched  them in around 17 years. I have no way to play them anymore but one day will buy an old Mini DV VCR and archive these old family movies.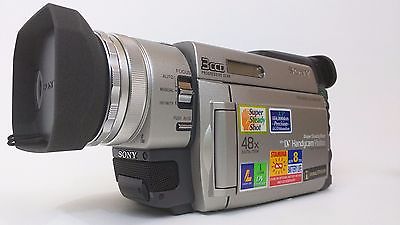 Today we have some absolutely incredible solutions for video. From DSLR's, to Mirrorless cameras, to pocket cameras like the new RX100V to action cams like the new GoPro 5 (which is fantastic BTW) to yes, even our iPhones and Smart Phones. Also, I have been bitten by the video bug again, around a year ago as I shoot video almost on a daily basis these days (for other projects). So I am always looking out for the cool gizmos and gadgets to improve it.
Today we have stabilization systems that would have cost us $5k back in the day yet they come in anywhere from $150 and $400 for a GoPro or smartphone Gimbal, that will give you footage that you think came from a cinema camera. Take a look:
Using a DJI Mobile Smart Phone Gimbal, my iPhone 6 and a Moondog Labs Anamorphic Adapter we get a beautiful cinematic rendering with zero shakes and jitters. This is thanks to the Osmo and the Lens. 
What the hell is an Osmo?
This year, 2016, I have reviewed a few Gimbals. A gimbal (the OSMO is a gimbal) is basically a device that will stabilize your camera using motors to balance it and keep it steady no matter your hand movements. A gimbal can take your video footage to a hollywood level, and with the Moondog lens and an iPhone, a Hollywood Cinematic Level. I love this setup so much, I am considering shooting an upcoming documentary with this very rig and a GoPro gimbal. That's it. If you skipped over the video review at the top of the page, be sure to check it out as it goes over the Osmo Mobile better than words can describe.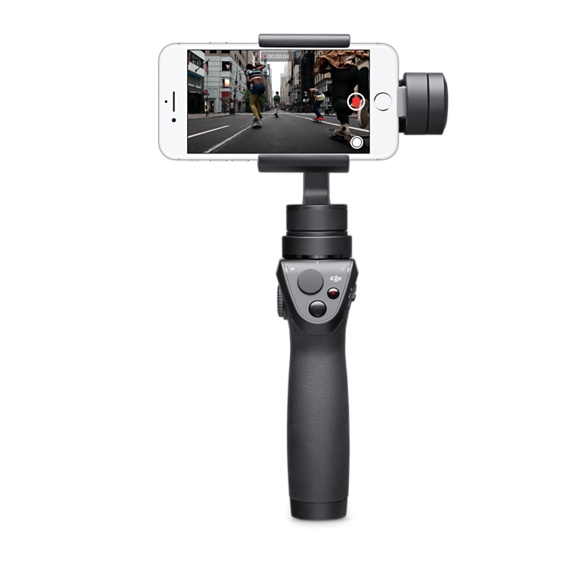 Gimbals are hot, and are coming at us non stop. More on the way. 
There are many gimbals out there on the market, they are hot and many are just now discovering them. Search "Gimbal" on Amazon and you will find a slew of them ranging from bad to excellent. I love the EVO Gimbal for my GoPro 4, and I found the original OSMO with built in camera to be average. My most  recent gimbal review was for the KumbaCam Smartphone Gimbal, and I LOVED IT. See my review of that HERE as it is a direct competitor to this new Osmo Mobile.
THE OSMO MOBILE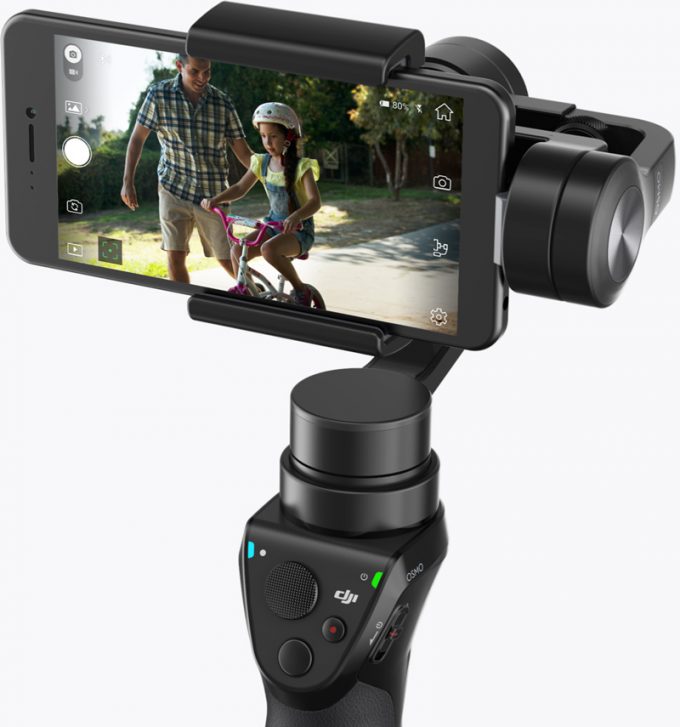 The OSMO Mobile is very similar to the standard OSMO that comes with a camera. The Mobile has no camera and allows you to use your smartphone as your camera, and it retains the cool OSMO features such as the joystick, camera and video buttons, and a battery that will last you for 4 1/2 hours compared to the 45 minutes of the original Osmo. It also performs better as there is less drift, and the audio from my iPhone is MUCH better than the audio from the more expensive OSMO and camera. Why pay $550 for the Osmo when you can get the Mobile for $299 and get more out of it, with better results? The $299 Mobile, for me, performed much better than the original $550 Osmo.
The Osmo mobile, when using the DJI Go app with it, will also allow you to do subject tracking, which is awesome. This means a vlogger can set up the Osmo on a tripod and the camera can follow him or her if they move about the room. It works well though of your subject moves too fast it can trick it and drop the tracking.
The OSMO mobile also allows for automatic panoramic photos, and not just the standard type.
A badly exposed 6 shot pano, automatically done handheld with the Osmo Mobile. If you are in the right place and with the right scene, this mode could be incredible and it does it all with the press of one button, WHILE YOU HOLD IT!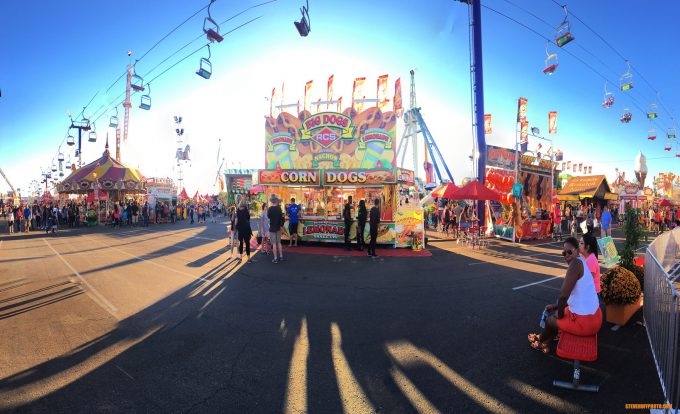 Of course one should not take pano's without setting the exposure 1st, and one should probably not take a pano with moving people in the frame, but watching the OSMO take these panos was amazing. Hand held, and it moved, and stitched, and by the end snapped eight photos and stitched them all together and sent it to my photos on my phone. Easy, quick, and I can see this having HUGE potential.
The Moondog Labs Anamorphic Adapter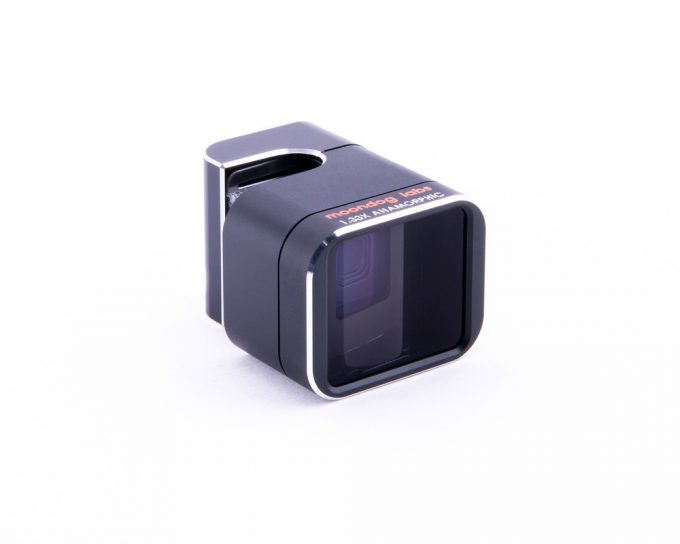 This is a lens attachment that clips on to your iPhone to deliver true Anamorphic Video. What does this mean? Well in simple basic terms, this lens will take your footage from your phone and give you a very cinematic look. But if you want to know why, read below:
From the Moondog Labs Kickstarter Website:
"Anamorphic lenses were introduced for filmmaking in the 1950's to create an immersive, panoramic experience intended to compete with the widespread adoption of television. In addition to a wide aspect ratio, the anamorphic aesthetic is characterized by horizontal flares, distortion that creates a unique sense of depth or dimensionality, and oval "bokeh" or blur for out-of-focus areas. For these artistic reasons, anamorphic filmmaking has been enjoying a decades-long renaissance. However, due to the complexity and expense of the optics involved, anamorphic lenses are not readily available to most independent filmmakers. We believe there are stories best told with an anamorphic aesthetic, so we have developed an affordable 1.33x Anamorphic Adapter specifically for the iPhone 5/5S."
and more…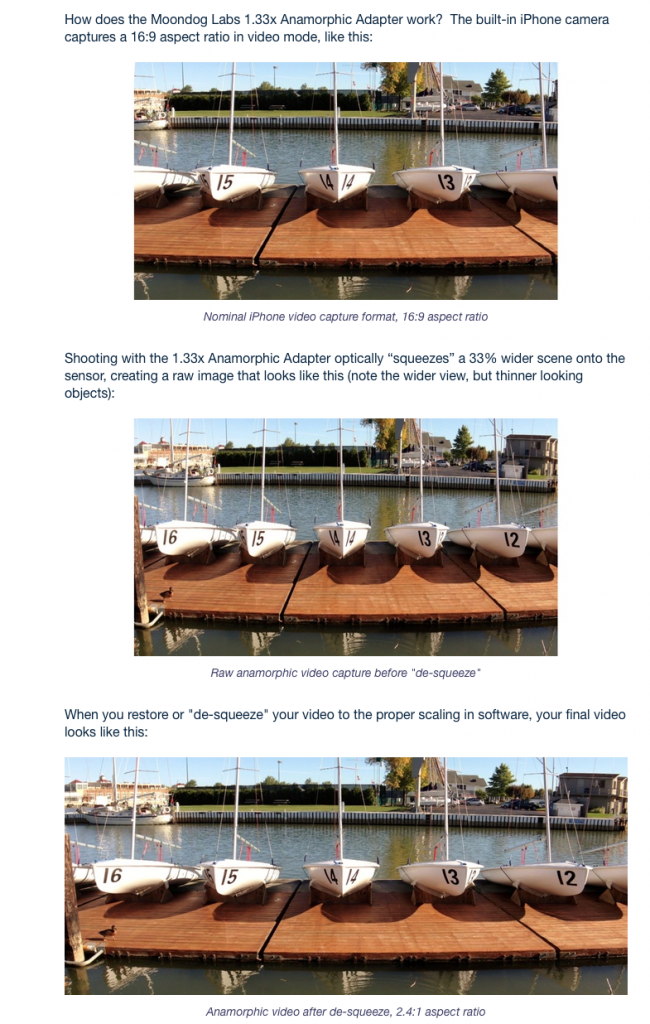 So by using this lens on your iPhone, (at this time they only have these lenses for the iPhone) it will allow you to create stunning video that appears like it was taken out of a Hollywood film. Search YouTube to find a few videos shot using this lens. They are beautiful. You can see more about this lens at the Moondog Labs website which is HERE.
The DJI Osmo Mobile is AWESOME
I have tested 6 gimbals and have two more here still to test. For GoPro, the EVO and KUMBACAM get my vote. For a smartphone, and for those not interested in that beautiful Moondog Labs anamorphic lens, the KumbaCam iPhone gimbal is wonderful, well made, long battery life and works well. If you are interested in more serious "filmmaking" with your iPhone, then the Moondog labs Anamorphic Lens is a must. For this, the KumbaCam gimbal will not work as the weight is too much for it.
The OSMO works well with the Anamorphic Lens from Moondog, and this is what really surprised me. Keep your motions smooth, slow and work it like any good cinematographer would and your footage will be gorgeous. I also highly recommend the Filmic Pro app for your iPhone and Anamorphic lens adapter but I go over that in the video. 😉
Overall this is the best iPhone gimbal and film making solution I have found anywhere. The Osmo Mobile, the Moondog Labs lens, and the iPhone make for a beautiful cinematic video rig. Soon I will be reviewing the new GoPro Grip which is a GoPro gimbal designed for the new GoPro 5 (which I have had for a few days and is fantastic) as well as the DJI Mavic Pro Drone. I have two wearable gimbals to review as well, and it seems more are on the way. So expect to see these in addition to photo reviews. I plan on using the photo modes of the OSMO more soon, for a follow up post on the photo capabilities. So more is on the way!
You can order it at Amazon HERE, or B&H Photo HERE.  – $299, JUST ADD SMART PHONE. 
Buy the Moondog Labs Lens HERE