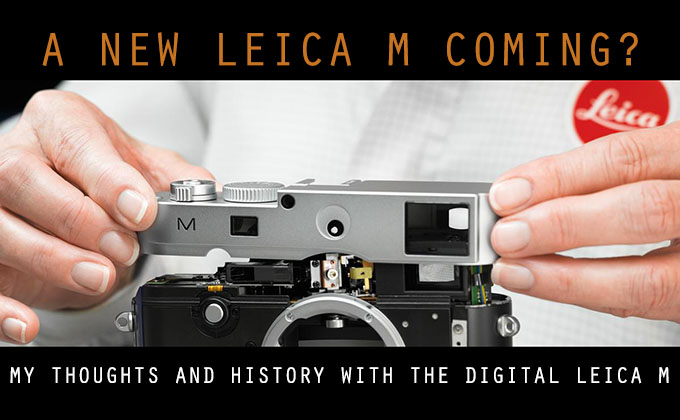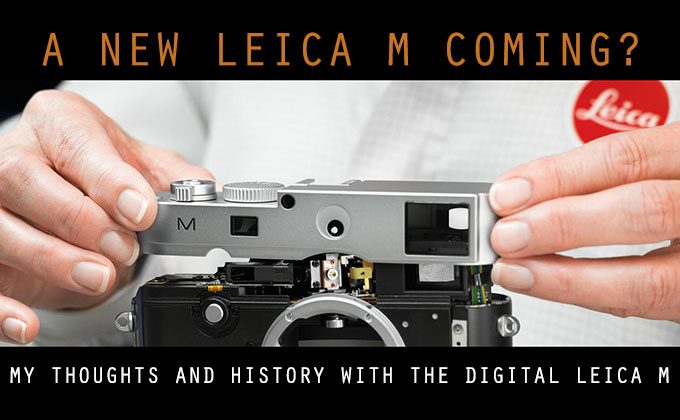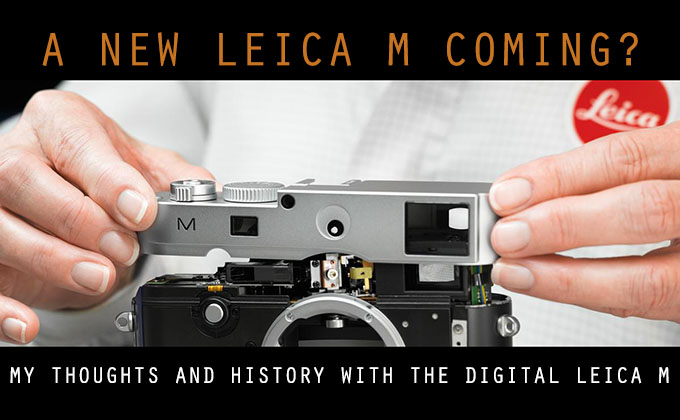 A NEW Leica M coming soon? My thoughts and history with the Digital Leica M
By Steve Huff
This year of 2016 has come and almost gone and many Leica fans are wondering…"where is the new Leica M"? My good friend Ashwin Rao has already created a facebook page for the new M HERE as most Leica die hards just have a feeling the new camera is right around the corner. Rumors are swirling in the air and it just feels right for a new M to hit the streets. For me, this brings some much needed excitement back to my photography world. With the excitement mounting at the possibility of the new M hitting it made me start to think about the last 8-9 years and my memories of all the Leica digital M cameras that helped shape and change my life in some ways….
The Leica M8
I remember with vivid clarity when the M8 was released. In fact, it was that camera that basically created this very website. I loved it so so much, and no one was really talking about it on the mega review sites so I decided to create my own review site and talk about the cameras that drive me to get out and shoot, and the M8 was it!
It was so anticipated by the Leica die hards on the Leica forums yet it was far from perfect when it launched with a few issues that some were pissed off about and others accepted. Even so, I loved that M8 as it was giving me some of the best image quality from a digital camera that I have ever experienced up until that time. The files had that Leica look, feel, pop and glow as well as the incredible sharpness from the lens. It felt great and was a beauty for sure. It was incredible for the time but as mentioned, far from perfect.
Almost eight years ago, 2009. I thought I was getting older THEN!! The M8 created this memory of a time in my life when I was unsure about where it was headed.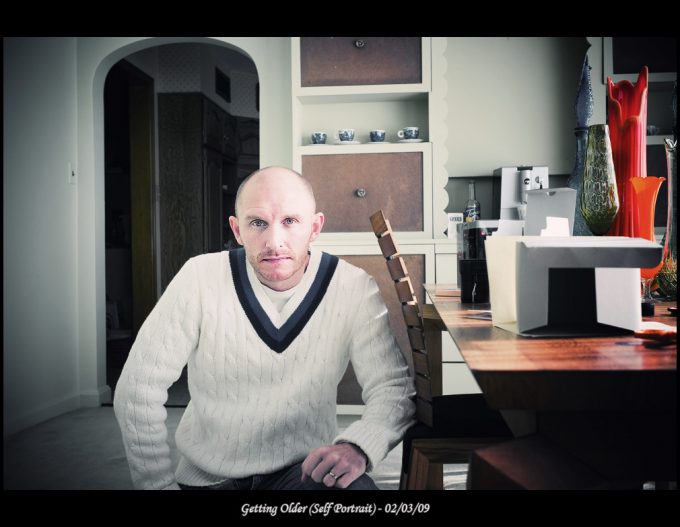 Even with its flaws the M8 to me, was special. It had that "thing" about it that allowed you to easily bond with it. It was so beautiful, I wanted to bring it with me everywhere, and I did. It created memory after memory for me and when I look back on them today I look back with a smile. Not only due to the memory made but the memory of the camera that made the memory. The M8 was the digital camera that truly started my intense passion for capturing those moments and scenes that our mind would normally forget over time.
The M8 even went with me during lunches with my Mom and family, and even to old abandoned hospitals 😉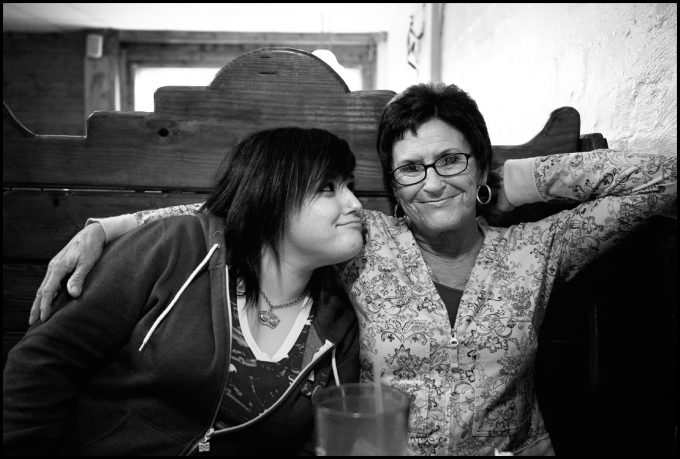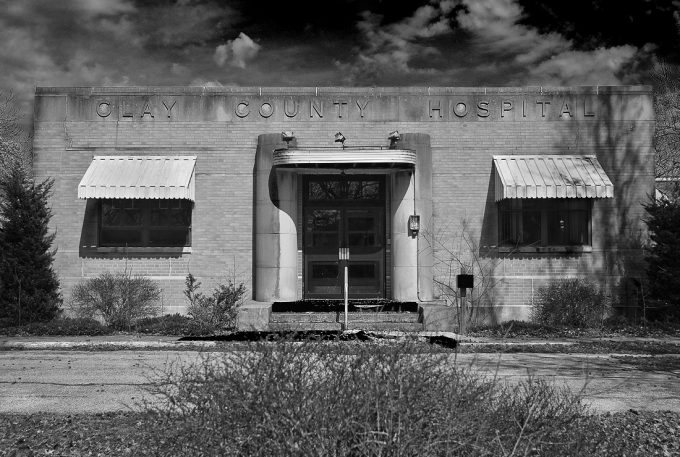 The Leica M9
When the Leica M9 was released it was the first full frame rangefinder in digital format, EVER. It was huge, it was big and when it launched and hit the streets so many were complaining about how it lost the magic that the M8 had. I LOVED the M9 from the get go but some Leica fans did not. Many went back to the M8, and said the M9 lost that Leica feel, look and pop. Me, I noticed a difference but it was for the better IMO. Color was improved as was about everything else, plus it was full frame so we had a camera that could finally use those M lenses like they were meant to be used! But again, it was not perfect! Low light and high ISO were not it's strong suit, but once more and more started using it, and learned how to process the RAW files (was different from the M8) the love for the M9 grew and grew. Today, many still shoot with an M9.
The Leica M9 had some Mojo ; )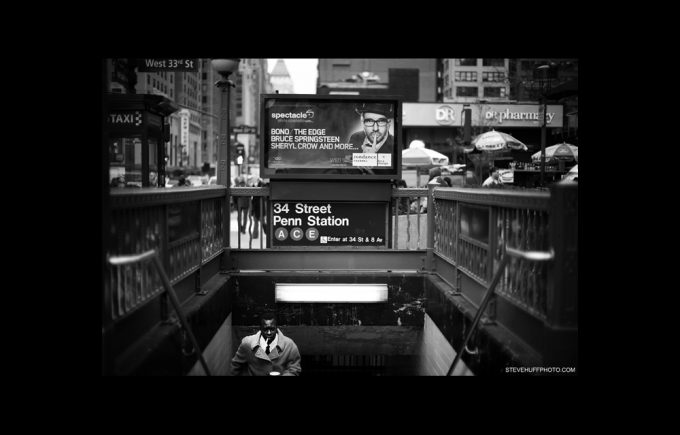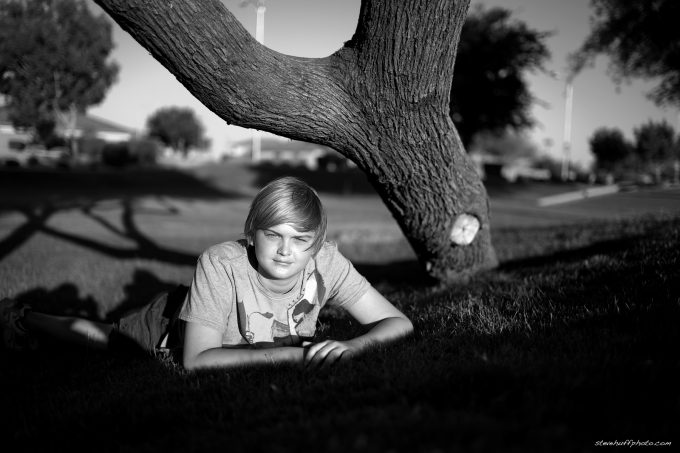 The M9 was a very successful camera for Leica. Almost all Leica fans eventually switched over to it and really enjoyed it once they got in the groove. Each Leica digital release has a new sensor, so image quality and character is different in all. The way I see it is that with each new release we get better dynamic range, which gives us a look that has less of that pop. The M9 has less than the M8 and the later M 240 had less pop than the M9. But we gained dynamic range with each release.
The M9 on the streets of Vegas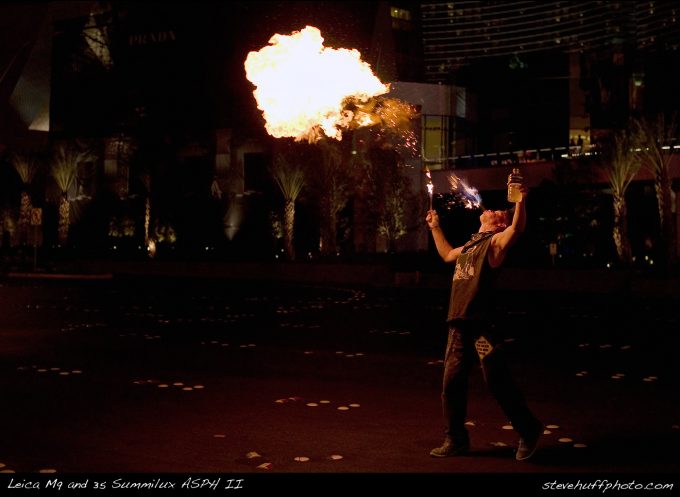 The Leica M9 to many is a classic, one to go back to when they want to experience simplicity at its finest.
The M 240
Leica moved on over the years to the M 240. Nope, no M10 as Leica decided on a fancy new name game where they would give their cameras numbers for the names. So the M became the M 240. Most just called it the M. The new M 240 for me was exciting as it had an all new sensor, new battery system, new EVERYTHING and much better dynamic range than the M9. My review was MASSIVE. To me, it was fantastic and it took about a week to figure out how to process the RAW files again. While some of that pop and snap was missing, we gained Dynamic Range, better low light performance, much better battery life, and a feature no one really wanted in an M, video as well as that slightly added thickness.
The M 240 IQ can be stunning. The 1st with a Leica 50 APO, 2nd with an old 50 Summarit f/1.5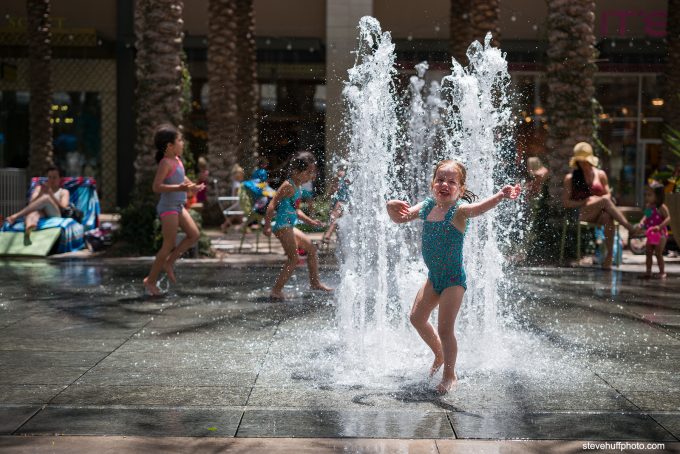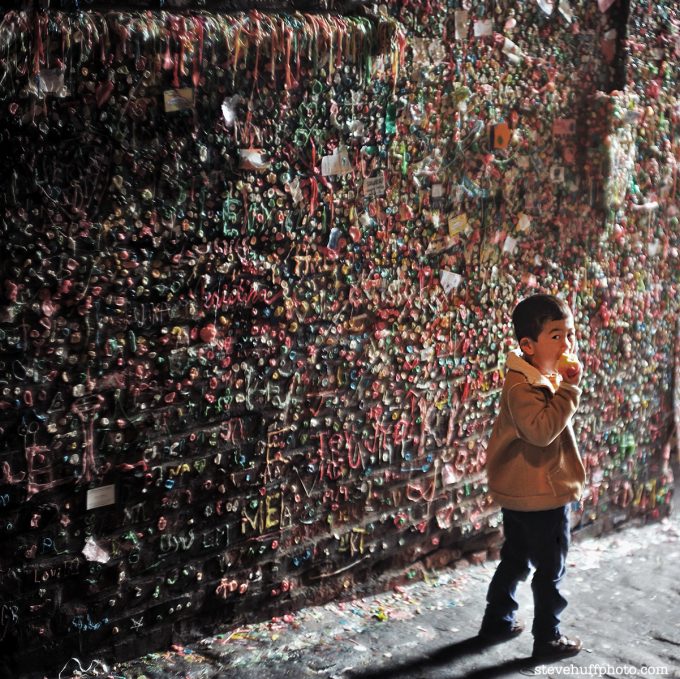 If I look back today at my favorite digital M, for me, it was and is the M 240 as it had the least problems/issues and was truly, for me, the best made and performing digital M there was. I tried to go back to the M9 at one point but the lacking high ISO performance killed it for me after I was spoiled with Sony cameras and even the new M 240. Also the LCD, menu system and battery is so much nicer on the M 240. But the M 240 was not as huge or popular in sales as the M9 as many failed to bond with it and some gave it a bad rap. I never understood that as to me, it was giving me fantastic IQ and the Rf Experience. There were some color issues out of the gate, some did not like the larger beefier body (though it was slight) and some felt a disconnect due to the  new features. That was really the bottom line on why many did not prefer the 240 to the M9. For me though, it was and still is lovely.
M 240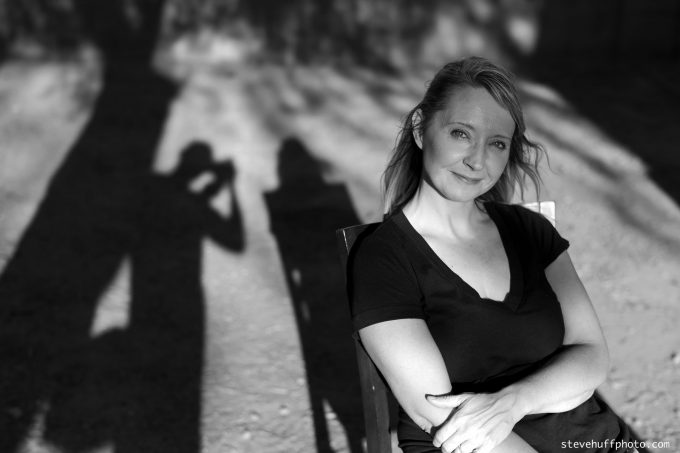 So here we are years later…waiting for a NEW M to come from Leica.
Will this new M be a reality, and if so…will it be the "one" many Leica fans have been waiting for?
Well, I feel if a new M is coming (and I feel it is) it will be a back to basics type of M. I feel it will be slimmer, sleeker, and as I said…back to basics. As in no video, no fancy features. What I would like to see is a new digital M with a new sensor, kept in the 24MP range (I feel 24MP is perfect for an M), with higher ISO capability as well as image quality that gives us some of that pop back we had with the M8 and M9 while keeping DR to a nice level. I am hoping for a new Rangefinder hybrid viewfinder but not counting on it nor is it a must. Bottom line, I feel if a new Leica M is coming, it will be something that pleases all Leica fans. If not, it could spell trouble for the M.
Here is why…
If the M tries to be a Sony A7RII in rangefinder form, they lose. The M would be larger yet again, pricey, and as it is we can use our M lenses on the Sony cameras. So Sony wins if Leica tries to be a competitor to Sony. If Leica goes back to basics, makes the M what it originally stood for (simplicity, small size and beautiful construction/design) they will have a winner on their hands. Having an M with a simple 50mm lens attached that I can just turn on, frame, focus and shoot without muss or fuss would be lovely. I think a new M is coming soon, and while I can't say for sure…I think it is going to be the one we have all been waiting for.
What are YOUR thoughts?