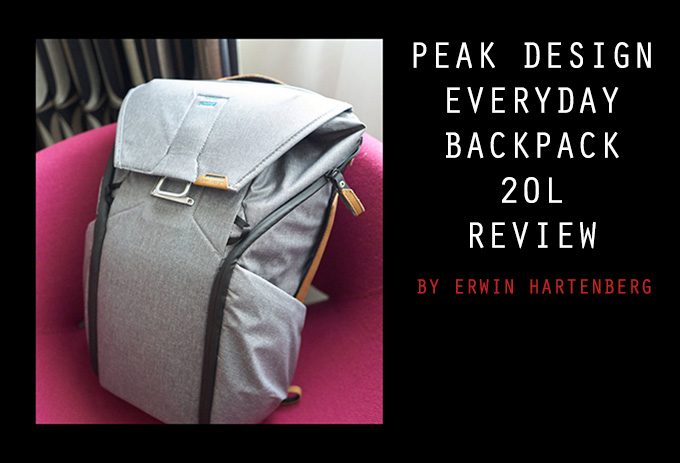 Peak Design Everyday Backpack 20L review
By Erwin Hartenberg – See his Blog/Website HERE
I have, like many of you, bought and owned a LOT of camera bags. Lowepro's, Thinktanks, Domke's, you name it and I probably owned it. Over the last years as I have settled on a smaller kit, I ended up using ONA bags mostly. They are well made and beautiful bags that are simple to use. For commuting, I often carry a Prince Street that also holds my laptop and some other small stuff next to my two bodies. If I want to go really small, I carry a Brixton.
With the addition of a Nikon DF to my two Leica's, I needed a bag that could hold all three camera's and still be comfortable. Also, I wanted the weight on my back, and not on my shoulder so I set off to look for a camera backpack. I ended up buying the Peak Design Everyday Backpack 20L. And boy, do I like it!
The bag comes in two sizes, the other option being a 30L, but the 20L is perfect for me. I ordered both bags and the 30L was simply too big for me. I want the bag to carry my gear mostly and room for some other stuff but not too much. I am 1.92 meters and the 20L fits me well. The bag is very well made with incredibly clever design that you appreciate more and more as you use it. I have been in Scotland this week and was able to put the bag to the test. First by carrying it around Edinburgh for a few days and after that going on a long hike on the island of Skye (where I ran into someone carrying the charcoal version of the Everyday Backpack). Both Edinburgh and Skye are highly recommended but let's stay with the review of the bag J.
I bought the grey color which looks really nice with the brown leather handles. Everything feels solid about this bag. The bag is somewhat understated as well, it does not stick out. You can setup the inside of the bag however you want to with the dividers that come with it. They can fold into different shapes and I have settled on a setup where I carry the two Leica's below in their own compartment and have the Nikon DF up top.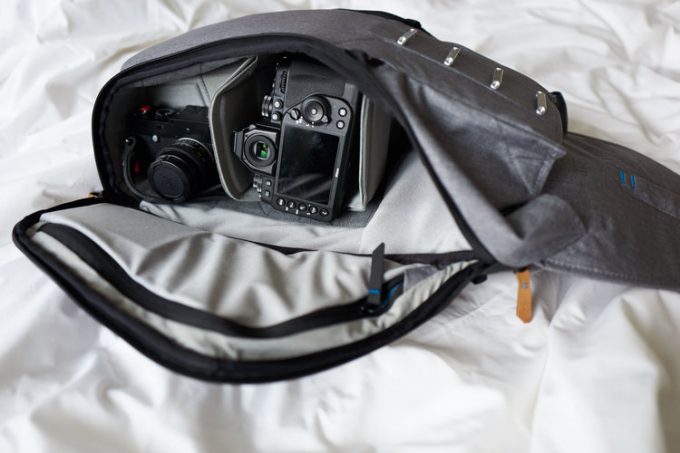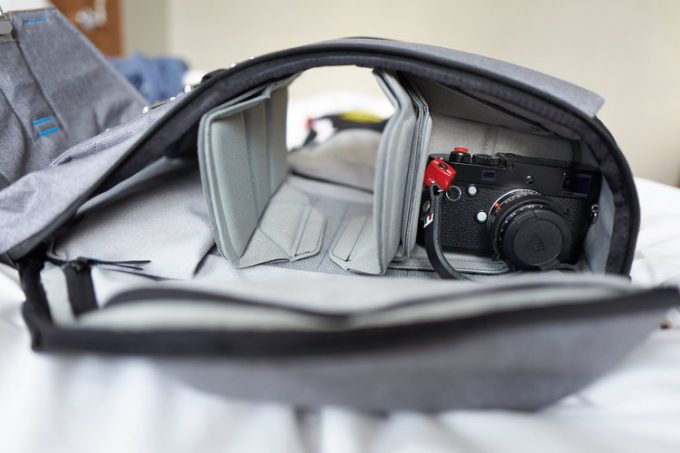 This leaves ample room at the very top for a jacket or other smaller stuff. In the same pocket is also a smaller storage space for a passport or other personal documents. This pocket is closed with a magnet which provides it easy access but also keeps it somewhat hidden.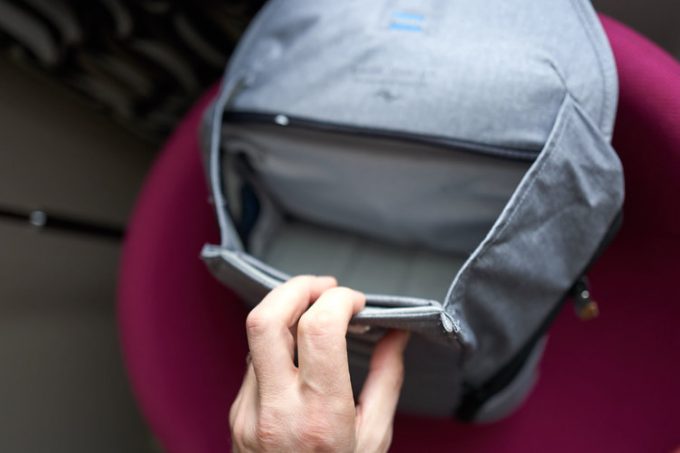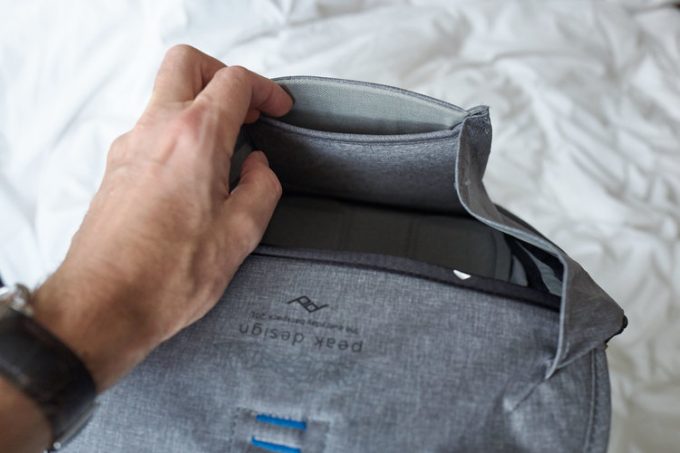 In the back pocket, there is room for a laptop (it holds my Microsoft Surface Pro perfectly) and/or a tablet. There is a smaller pocket in there as well.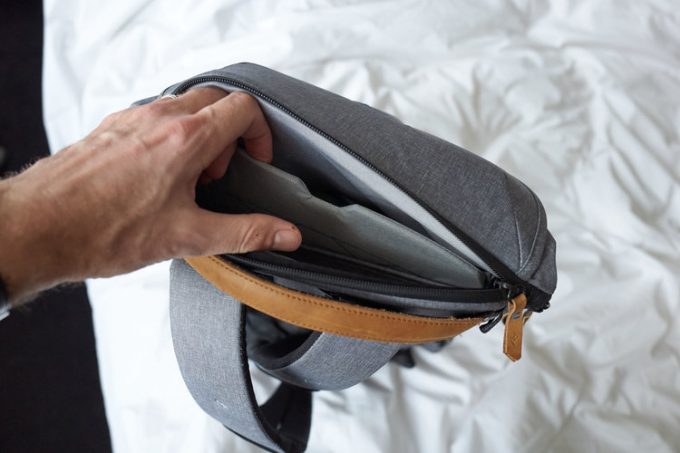 On the sides, there are smaller pockets for batteries and other accessories you may need.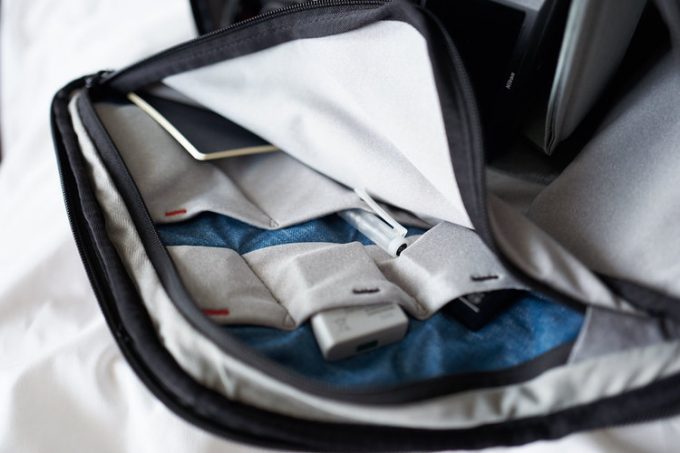 The bag carries really well, and the 20L is the right size for easy slinging to get access to your gear. The 30L did not sling as well as it's just a bit too bulky for that. I've had the 20L on my back the whole day, every day, on this trip and it works very well with the access to gear. Also, it does not strain the shoulders as much. This is due to the chest strap that is very easy to put on as well as the waist strap that you can put on and take off very quickly as well. This is key as you will sling the bag over your shoulders to get to your gear.
The final thing to call out that really underlines the amount of thought that was put into this bag is that the access to your gear can also be 'locked' by looping the zipper pulls through attach points so potential thief's can't just open the side access.
In summary, this bag comes highly recommended.