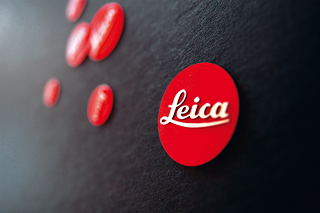 USED LEICA DEALS AT B&H PHOTO
It's time once again to scrub through some of the cooler USED Leica items at B&H Photo! We all know how pricey Leica cameras and lenses are, so here are a few 9 and 9+ rated items that you can save some cash on, if you are looking. Some here are my favorite Leica items ever. Just click the links to see more details and if you do make any purchases, it goes a long way to helping fund this website and help keep it going! THANK YOU!
Steve
Leica SL in a 9+ condition (that usually means like new) – $6399. This camera to me is still INCREDIBLE. IN good light, low light and the build and usability with M lenses is perfect for me. The huge picture window EVF means I can manually focus without magnification. The color and richness of this sensor is lovely.  
Don't pay $7500, save $1100 or so here…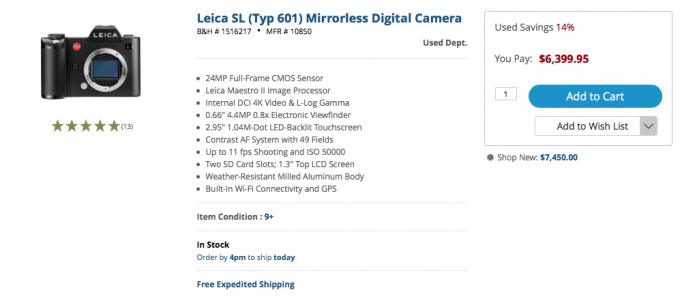 –
I've been tempted by the original Noct for my SL for a long time now. Used to be my fave lens once upon a time in 2003 when I bought a brand new on for $3499. These days, used ones go from $5-7k. This guy is $5899 which sounds insane but it's priced right for what it is. Check out a very old post of mine here, from 2009 on this lens. 

–
One of the coolest ultra wides ever, but at a price. This basically distortion free lens is three wide angles in one. It is not a zoom, but you click it into the focal length you want. 16, 18 or 21. For full frame use this is awesome. Not too wide, not too much zoom. If I could afford another M lens, this would probably be it. The color and performance is fantastic. I reviewed this lens on the M9 a LONG TIME ago..see that review HERE from 2009.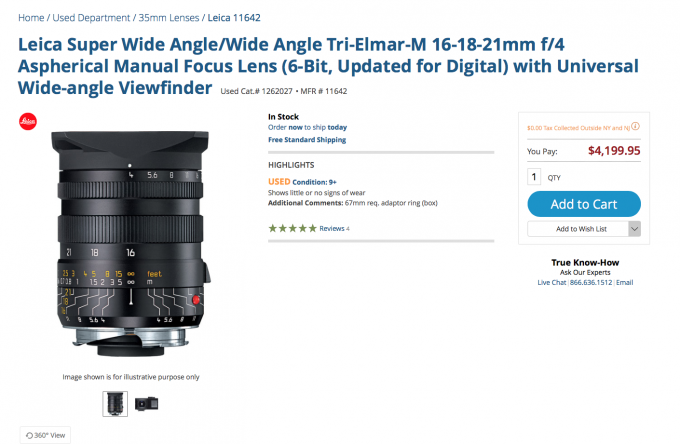 –
The original M8.2! Not a very good body today and low light, forget it. But the M8 was unique and still is as it's output is as sharp as a razor and it is FANTASTIC for B&W work. Many use this as a B&W camera. Gives more bite than an M9 but also has a 1.3 crop. The M8.2 version is gorgeous. $2299 for an old outdated digital camera but for those who want to reminisce … this one is for you.
–
My all time favorite 90mm for Leica M. The 90 2.8 Elmarit. Gorgeous build, feel, slide out hood, and the IQ is stunning. For 90mm, f/2.8 is fast enough. See my review from 2010 HERE.

–
The older pre-asph 50 Lux! More dreamy, more creamy, not as sharp wide open as the ASPH but some prefer it for its gentler ways with portraits. (won;t show every crevice). Lovely lens.