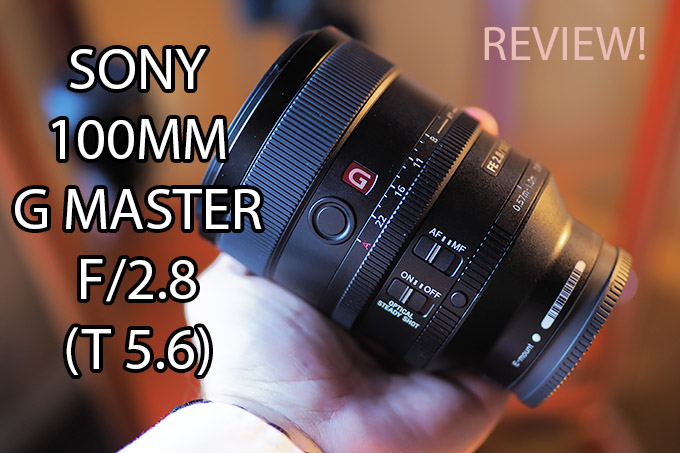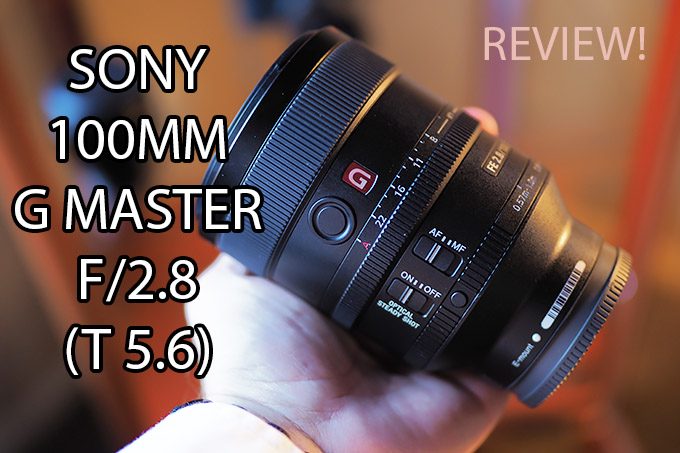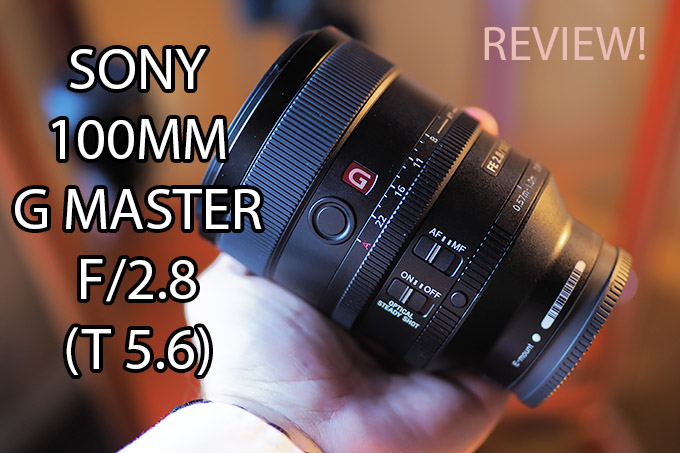 The Sony 100 f/2.8 G Master Lens Review. Unique Bokehlicious.
By Steve Huff
PRE ORDER IT AT B&H PHOTO OR AMAZON
So Sony did it again. They just keep on progressing their Alpha  "E" mount mirrorless system with more and more lenses! the one thing many Sony users used to complain about just 2-3 years ago  can be complained about no longer! You wanted lenses for the E mount, and now we have numerous lenses available from Sony, Zeiss and many other third party manufacturers. Yep, the E or "FE" mount is alive, well and kicking some ass lately because Sony keeps on pushing and going and even daring to release a lens like this new 100 f/2.8 GM lens, which in all reality delivers f/2.8 style Bokeh but for light gathering is limited to T/5.6. So this lens is not going to be a low light lens, and you will not be able to get the light gathering of an f/2.8 lens here..instead this lens is special for one main reason and that is the Bokeh it can deliver. It is as smooth as I have ever seen, from any lens, ever. No busy backgrounds, no headache inducing swirl or mess..just perfectly smooth and pleasing bokeh. In fact, some who love character  in their lenses will maybe think the Bokeh here is sterile and boring, but one thing that I will tell you now is that if you love beautiful smooth bokeh, sharp details, 3D pop and a way that outlines your subject in a way that is usually reserved for the best of the best, you may want to take al look at this lens. This lens is "the best of the best" for what it does, as there is nothing quite like it in production today.
100MM F/2.8 GM BUT WITH A T 5.6 LIGHT GATHERING RATING. SETTINGS ON THE LENS FOR CLOSE UP OR DISTANCE SHOOTING.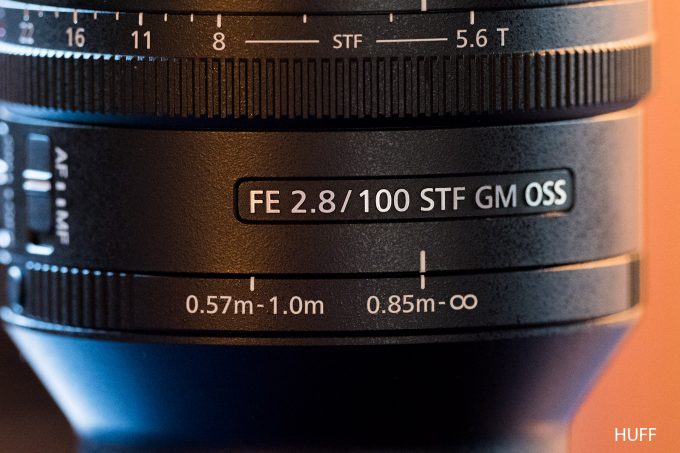 At $1499 this is no cheap lens. I remember many many years ago paying $1500 – $2000 for new Leica M lenses (that are now $3500-$5500) and I thought I was insane for buying these lenses for this kind of cash. BUT!! As I have learned over the years (the last 20 or so) is that the lens is THE HEART of your camera system. The LENS is the most important tool you will use in your photographic journey, work, business or whatever you use a camera for. NOT THE CAMERA. But YOU and the LENS is what matters most today, IMO. Your skill, your vision and the lens that allows you to "draw" that vision and bring it to life.
MY VIDEO LOOK AT THE NEW SONY 100 GM

A lens is what brings us that unique look, character, style, or in this case…the bokeh and crispness of the images. The good news is that with this lens, the images just POP and the color performance of this lens is G Master all the way. In case you were un-aware, the G Master line is Sony's full on PRO line of glass, and it includes the beautiful 85 1.4 and the gorgeous 24-70 as well. These lenses are remarkable, and provide stunning color, 3D depth and detail. Bokeh is lovely with the 85 and 24-70 but with this 100 GM, it takes it up a notch.
The 100 f.28 GM has great color, detail and a unique rendering style – CLICK THE IMAGE for a better version.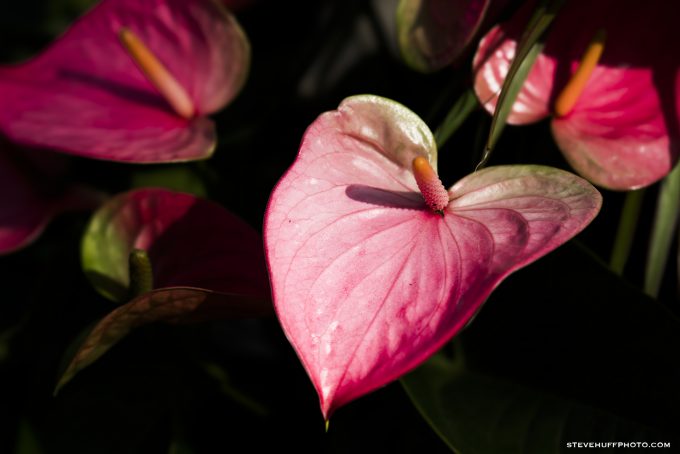 When I first received this lens I was confused as no one filled me in on it. I assumed it was some new fancy normal 100 f/2.8 lens but I was wrong. . When I opened it up and saw the aperture dial, the largest aperture I could choose was T/5.6. NOT f/2.8! I had to crank my ISO up to shoot indoors as it was only allowing me to shoot at T 5.6. This lens is crazy (but crazy good in many ways). The one negative, and this is a big one, is that you will not have the light gathering of the f/2.8 aperture, only the DOF of an f/2.8 aperture. Your light gathering will be more like an f/4, or T 5.6. So indoor shooting should be done with the ISO cranked up, which is the only bummer. BUT the intended target for this lens is the portrait pro, wedding shooter, studio person. In these scenarios, a flash would be used so the low light thing is a non issue for the intended target of this lens. This is not a lens made for low light shooters, it's just not going to work in that scenario.
If you shoot portraits with good natural light, or a flash or a light source/strobes then you will LOVE this lens. If you shoot weddings, this is a lens you can be uber creative with. If you are a street shooter, I'd skip this and go for another option. If you are a low light shooter, skip and look for a light sucker lens (fast aperture).
For those who want to shoot outside, or with good light this lens will deliver spectacular results each and every time.
Click for larger and better. All shot wide open at T5.6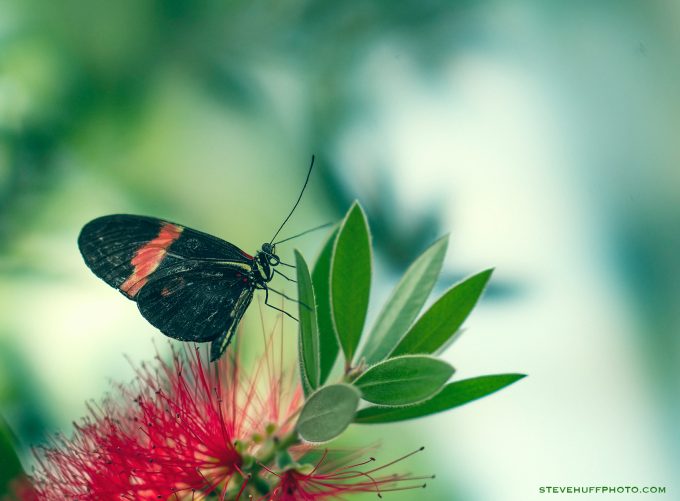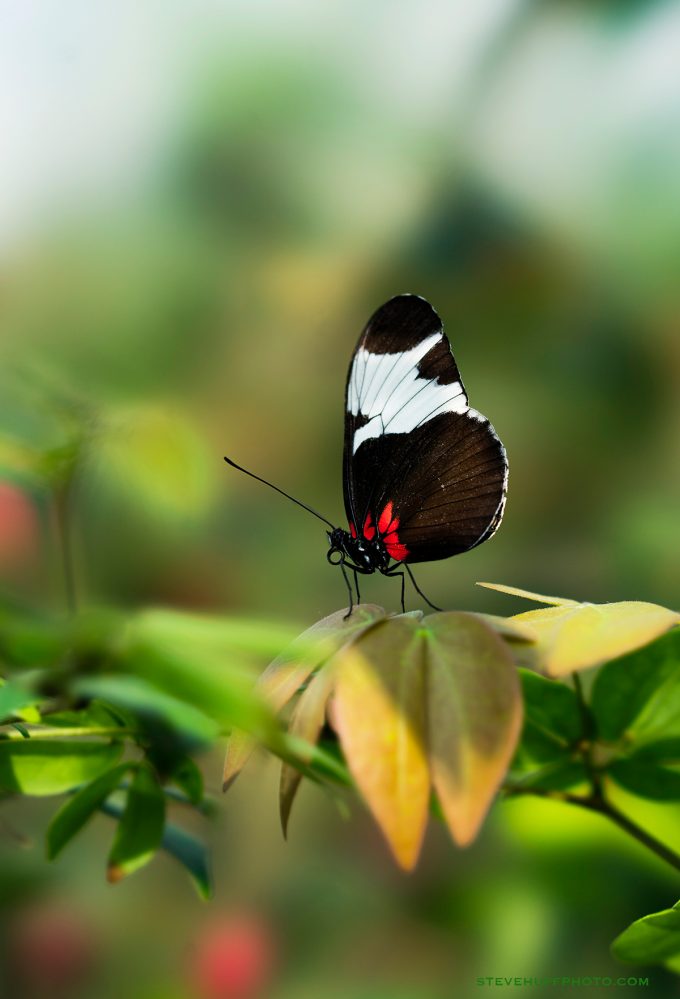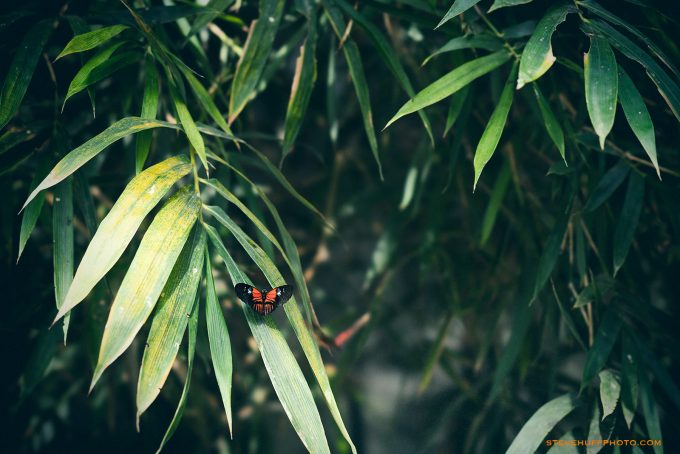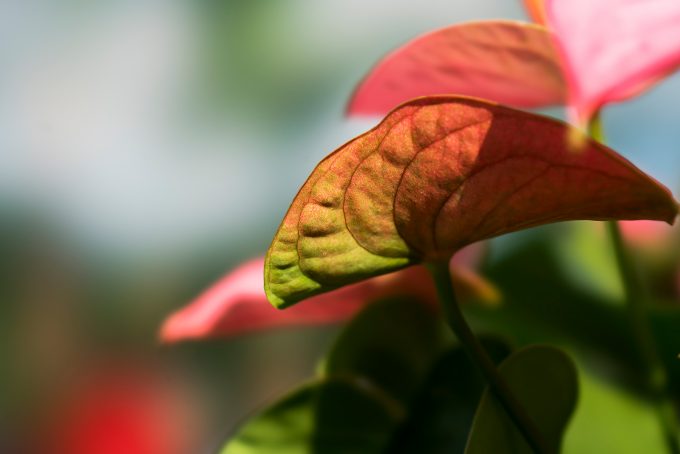 I am no wedding pro or studio pro and I have always shot with natural light as I never found flash photography with strobes or flash something I liked the look of. I much prefer natural light which is why I am always attracted to lenses providing a fast aperture of at least f/1.4. While there are exceptions to the rule, I usually buy fast glass. This lens, it's like mix of both a fast aperture lens and a slow aperture lens. We get the detail and sharpness of an f/4/T 5.6 lens but the DOF of an f/2.8. It's a crazy thing but works well but why is this lens like this? How does it work?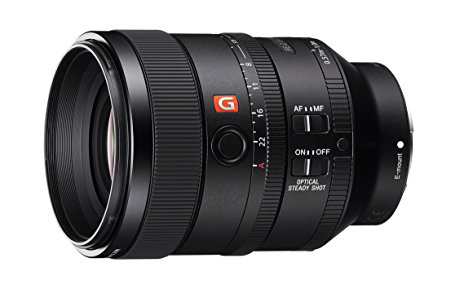 THE LENS IN DETAIL, EXPLAINED BY SONY THEMSELVES
"Delivering both smooth bokeh and fine sharpness, the FE 100mm f/2.8 STF GM OSS Lens from Sony is a short-telephoto prime featuring a unique, yet sophisticated optical design. Separating itself from other portrait-length lenses, this 100mm f/2.8 features Smooth Trans Focus technology, which uses an apodization filter to realize notably smooth bokeh with rounded out-of-focus highlights in both the foreground and background.
Contributing to a high degree of sharpness and clarity, the lens also incorporates one aspherical element and one extra-low dispersion element to suppress both spherical and chromatic aberrations. Additionally, a Nano AR coating has also been applied to reduce lens flare and ghosting for greater contrast and color fidelity when working in strong lighting conditions.
Complementing the optics, this lens also sports a robust physical construction that is dust- and moisture-sealed for use in trying conditions. It is also an apt performer, and utilizes a Direct Drive SSM to afford quick, quiet, and smooth autofocus performance. A ring-switch permits selecting between two focusing ranges, including a dedicated close-up range for working with subjects as close as 1.9′ away with a 0.25x maximum magnification. Additionally, Optical SteadyShot image stabilization further contributes to producing sharp images when shooting handheld by minimizing the appearance of camera shake.
Short telephoto prime designed for full-frame Sony E-mount mirrorless cameras, however it can also be used on APS-C models where it will provide a 150mm equivalent focal length.
Optical design incorporates an apodization element that helps to improve the quality of bokeh. This element, which resembles a radially graduated ND filter that tapers from clear in the center to more dense around the edges, produces more circular out-of-focus highlights for more pleasing selective focus and shallow depth of field effects.
An aperture range of f/2.8 to f/20 is available, however the implementation of the apodization filter renders this range as T5.6 to T22.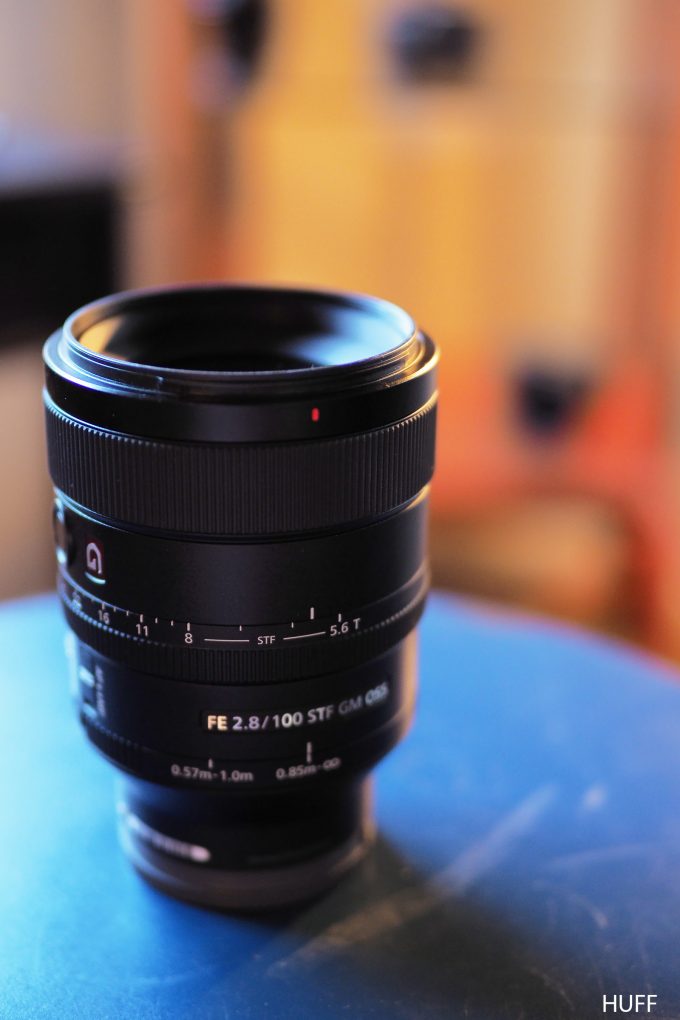 One extra-low dispersion element reduces color fringing and chromatic aberrations while one aspherical element controls spherical aberrations for improved clarity and sharpness. Optical layout has also been designed to reduce peripheral highlight distortion due to vignetting in order to achieve rounder out-of-focus highlights in both the foreground and background. A rounded 11-blade diaphragm further contributes to a pleasing bokeh quality when employing shallow depth of field techniques.
A Nano AR Coating has been applied to reduce surface reflections, flare, and ghosting for increased contrast and color rendering in strong lighting conditions.
A Direct Drive SSM system and internal focus mechanism provides quick, quiet, and precise autofocus performance and also contributes to more natural, intuitive manual focus control.
Ring-switch allows you to choose between two focusing ranges: 2.8′ to infinity or a closer range of 1.9-3.3′, which also offers a 0.25x magnification at minimum focus for working with close-up details. Customizable focus hold button on lens barrel can be used to hold the focusing position, or can be set in-camera to control a variety of additional lens functions.
Optical SteadyShot image stabilization helps to minimize the appearance of camera shake for sharper imagery when shooting handheld with slower shutter speeds. This stabilization system can also be combined with select camera's sensor-shift type image stabilization for more effective control of camera blur.
Manual aperture ring can be de-clicked for smooth, silent aperture switching to benefit video applications. A dust- and moisture-sealed design better permits working in inclement conditions and rubberized control rings benefit handling in colder temperatures."
ALL OF THESE were with the 100 GM at T5.6
This lens can give you a very cinematic look at times as well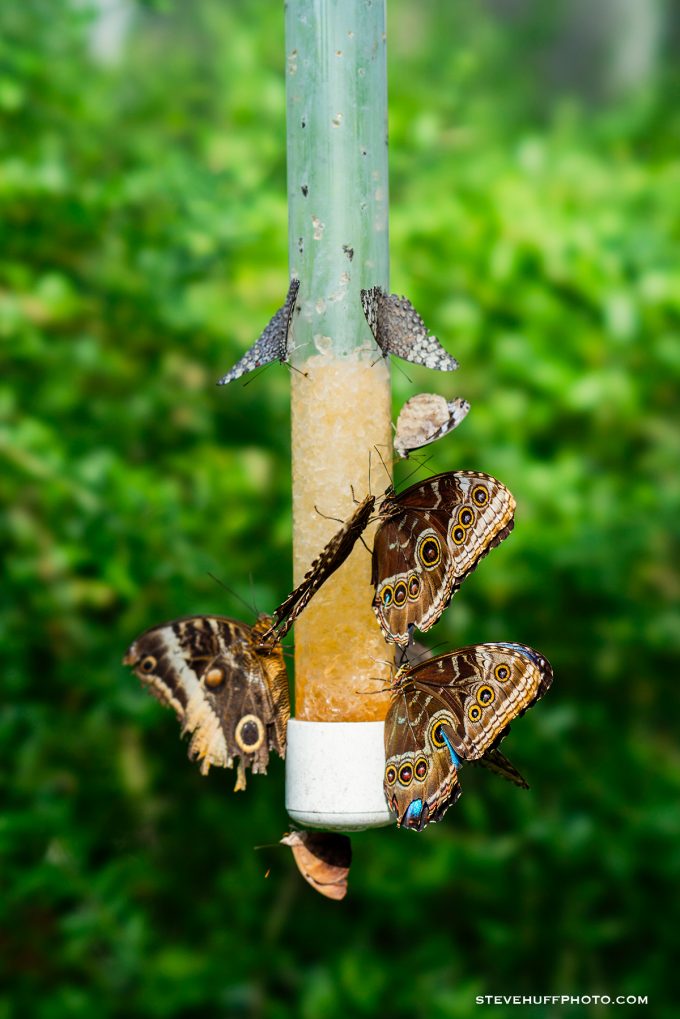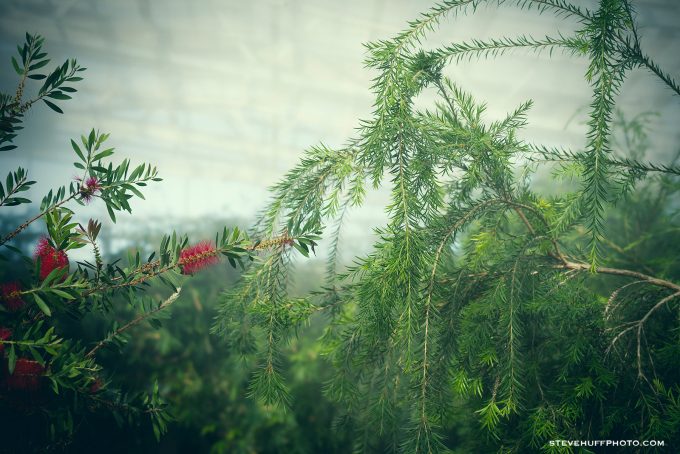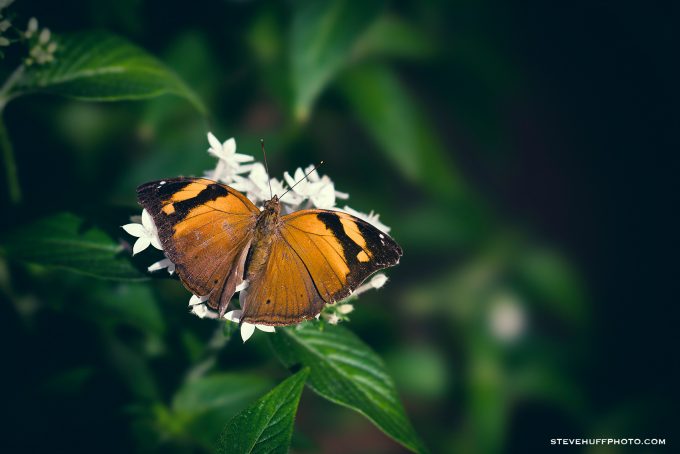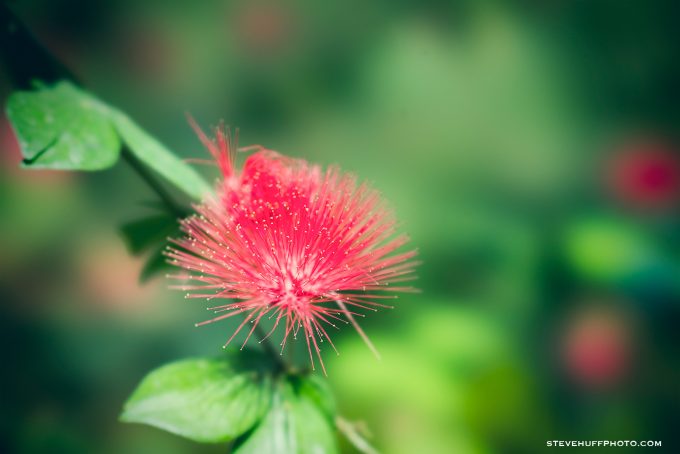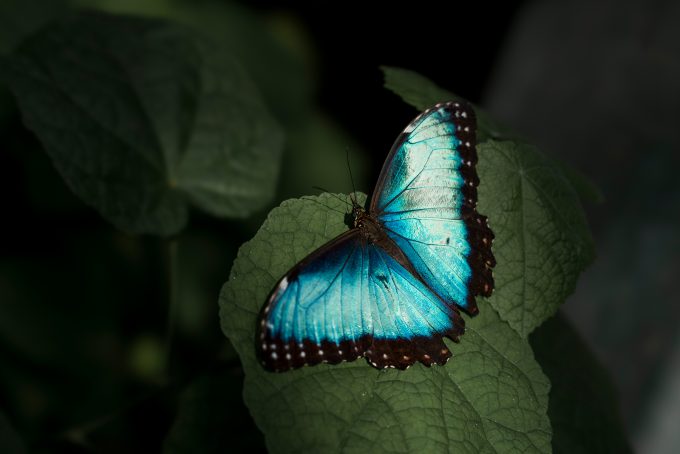 So in a nutshell, this lens is like nothing else produced today by any other manufacturer (that I am aware of). The APODIZATION element is what is doing the magic here. It eliminates distortion as well as keeps the bokeh pretty. The question should be, how far do you want to go for technical perfection? This lens has no issues with CA, no issues with distortion, no issues with flare or ghosting, and produces top notch color, detail and bokeh. It is as close to perfect in a lens I have seen, and with it's close up mode (switchable on the lens body), its fast and accurate AF (it's been fast and accurate for me, no issues) and even on board optical steady shot, we quickly realize that the asking price is more than fair. We are getting a tech marvel here for $1500.  If you are OK with the fact that this is not the best choice for an indoor lens, and you like the specs and what it offers you would NOT be disappointed in its performance. I cannot imagine anyone being disappointed in the performance of this lens if you buy it knowing that it is not a low light lens.
THE BUILD
The quality of this lens is up there with the other G Master lenses. It is weather sealed, has a pro sturdy build and is quite thick, the barrel. It's a larger lens, but smaller than the 85GM (going from memory here) and the 24-70 2.8 as well.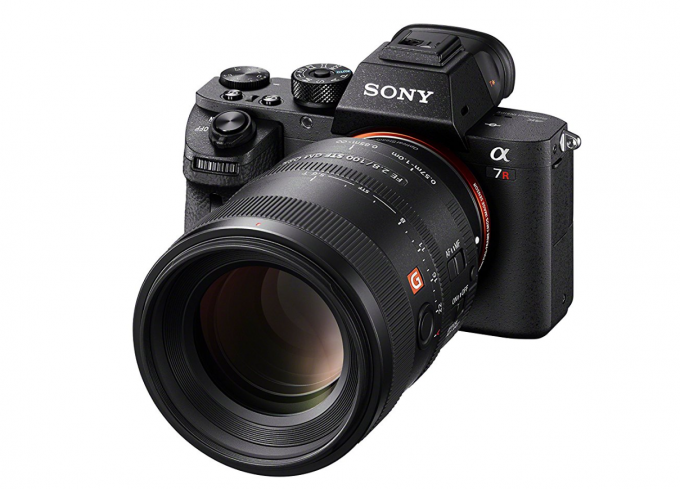 Nothing to complain about with the build, but it is hefty ; )
THE AUTO FOCUS
The AF performance of this lens is good but it's not a blazing fast AF performer. Around the same as I remember for the 85 1.4. In lower light I did have slight hunting but in good light (where this lens shines) it did very well, fast and accurate. This was with my A7RII so if you are on a slower camera, like a 1st get A7R it may be slow. If you are shooting an A6500 type of camera, I expect this to be a pretty fast performer but with the A6500 type of camera we are shooting APS-C so expect a 150mm equivalent FOV.
Went to a brewery that opened recently. The Brewmaster saw my camera and asked me to come back into his domain 😉 Snapped a quick portrait of him, T 5.6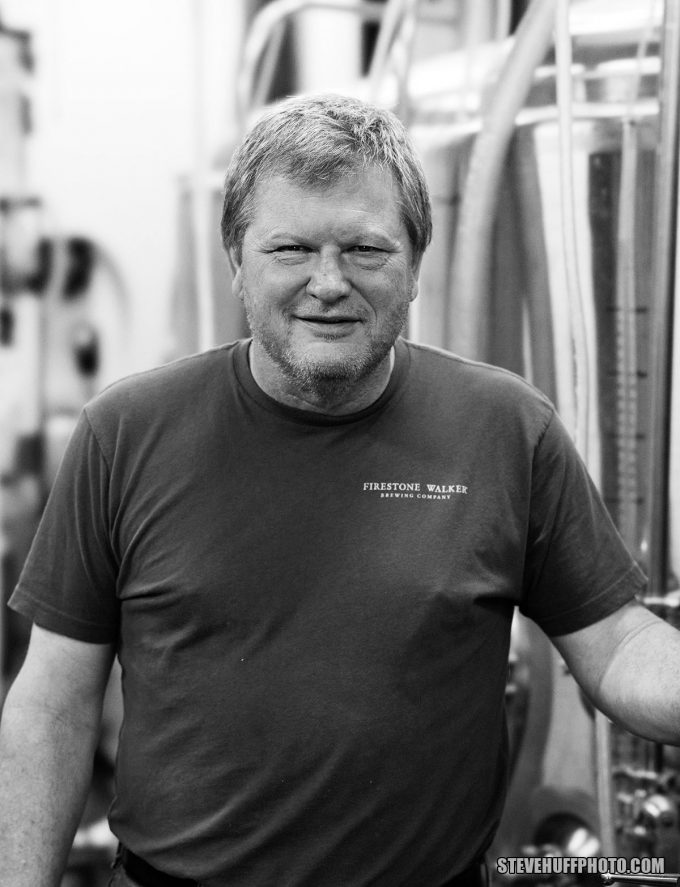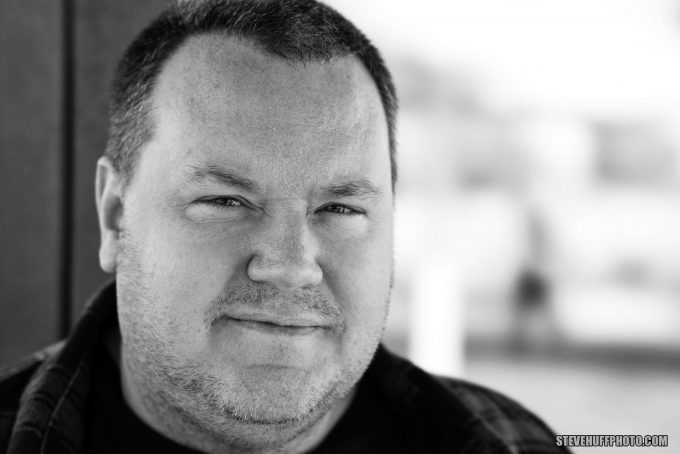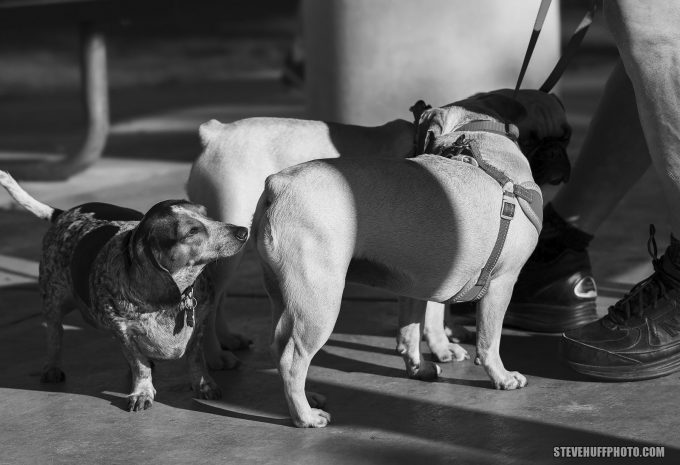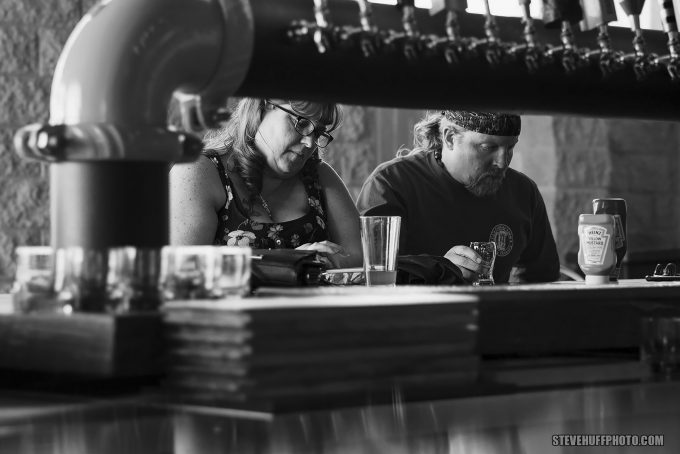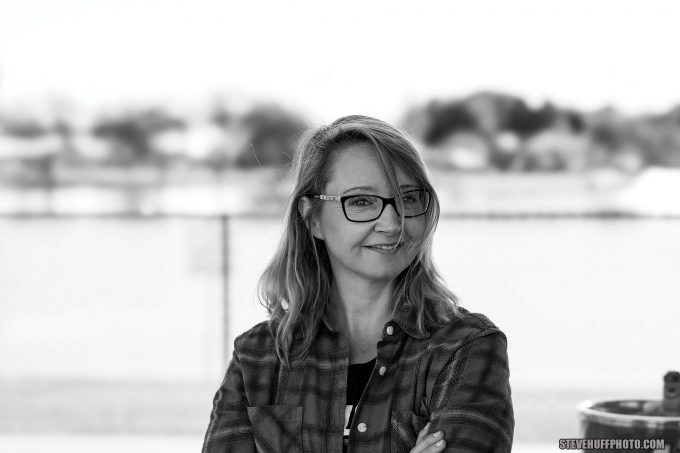 The Detail..
The detail of this lens is spectacular. It has not only smooth as silk Bokeh, but it also gives you that nice separation of your subject from that background of blur. The subject is always sharp, and the front and back bokeh is always smooth. I could see spending serious time with this lens to discover all it can do. As it is, I have just scratched the surface and I expect to see some stunning shots coming from this lens once it gets in the hands of more photographers.
Boring detail test snaps…
1st one, click it to see the 100% crop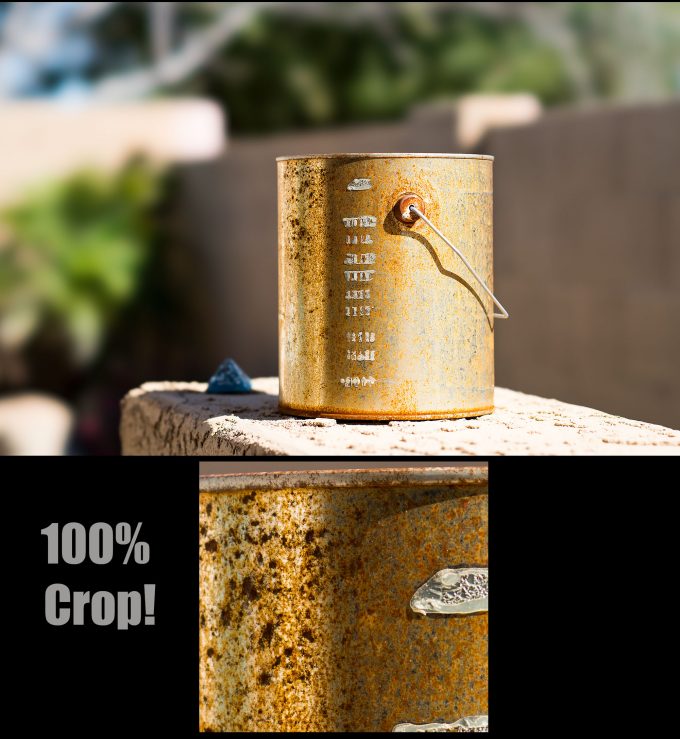 –
A Bokeh test, this tree is usually very busy with other lenses but this one, still smooth.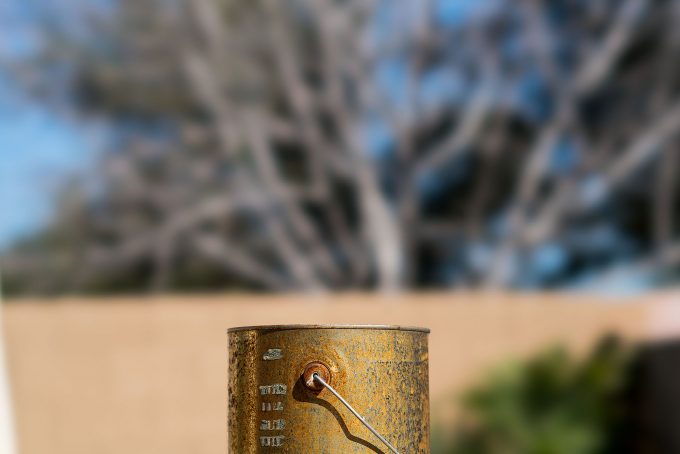 –
Click this one for the detail crop…this lens is razor sharp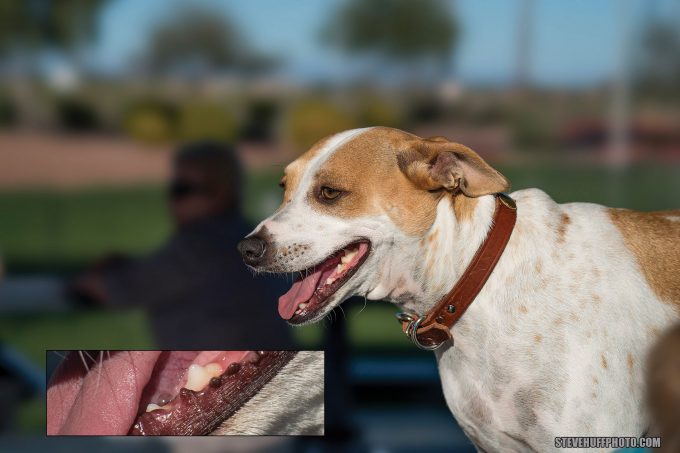 –
One more with crop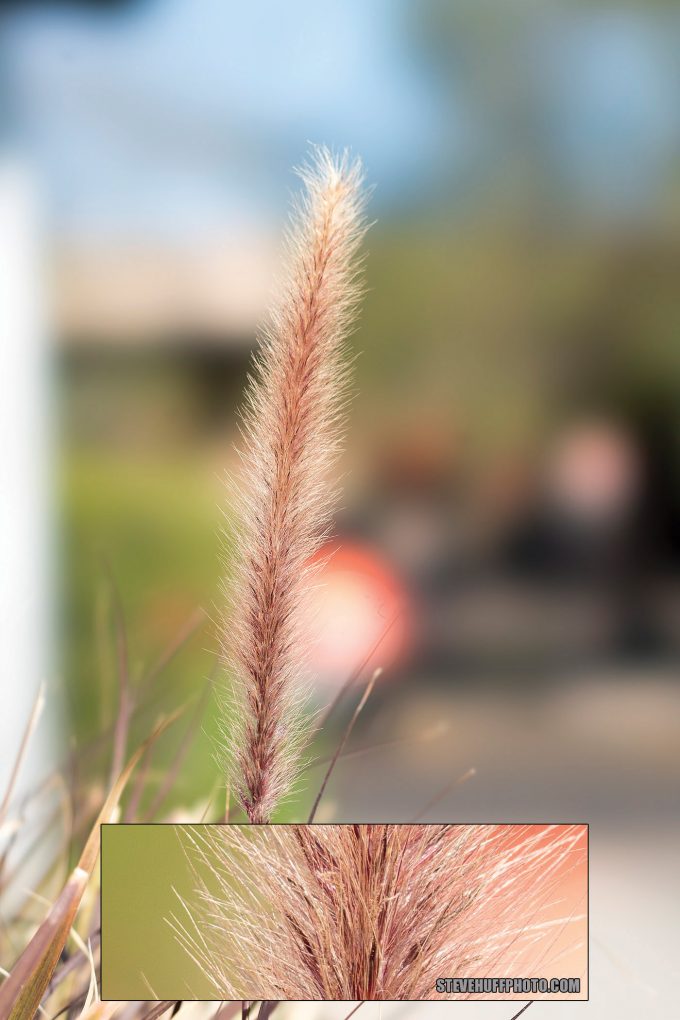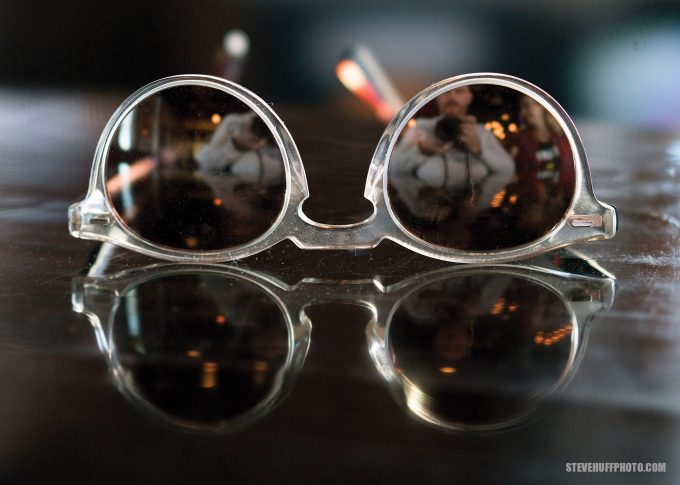 My Bottom Line on the new Sony 100 f/2.8 T 5.6 GM Lens
This is a crazy cool lens. It's a pro built, pro optics lens with a feature like no other made today. This G master lens offers sharpness, color performance and bokeh that is up there with the best available for the 35mm format. It has only one weakness, it is not a low light lens. The f/2.8 aperture is nit there for gathering light. This is a T 5.6 lens, which equates to around an f/4 for light gathering it seems. So this is not a low light monster but it is a lens that many pros will be lining up to add to their Sony kit. For weddings, this would be amazing. For portraits, this would be a stunner. For anything where you have good light, this lens will deliver the goods. As you can see, I did not do any serious portraits with this lens as I had no one around available to test it with while I had it. As always my thoughts and tests are based on simple real world results. I use the lens, I share my examples and thoughts and never do scientific tests as there are sites all over that do these things. Me, I am a realist and like to see what it is I am getting via real use, not charts and graphs.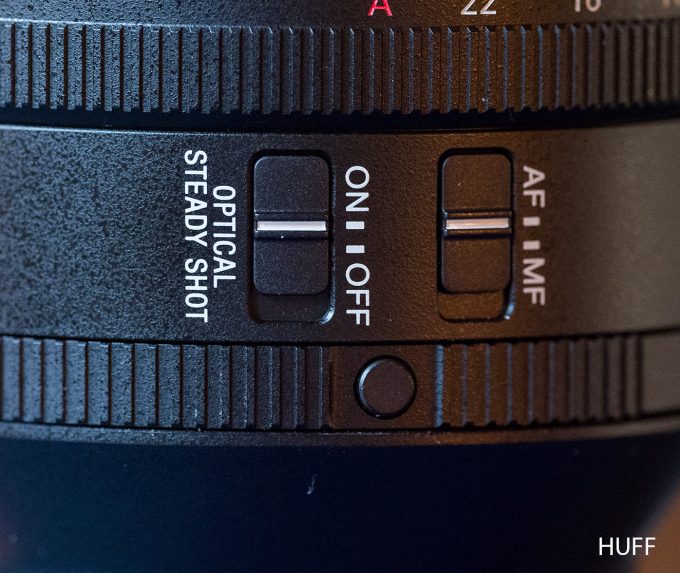 With that said, I have no doubt that this lens would get an A+ on any of those scientific tests. It's good, though some may feel it is a little bit "sterile" in its presentation. It's not going to be a "cream machine" like a Canon 85 f/1.2, nor will it give you dreamy Bokeh like a Leica 50 Noctilux or Canon Dream lens. The point of this lens, as I see it, is perfection all the way around. In fact, technically I feel this lens is better than the $7,000 Leica 50 APO. If perfection is your goal and you shoot Sony, you must check out this lens. I look forward to seeing what others do with this lens because in the right hands I feel it will deliver amazing imagery.
A few more snaps…click 'em!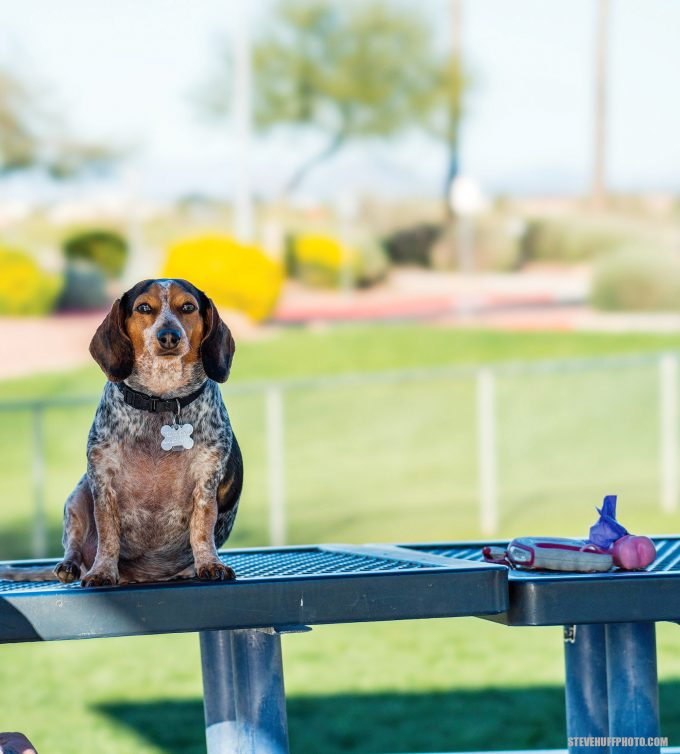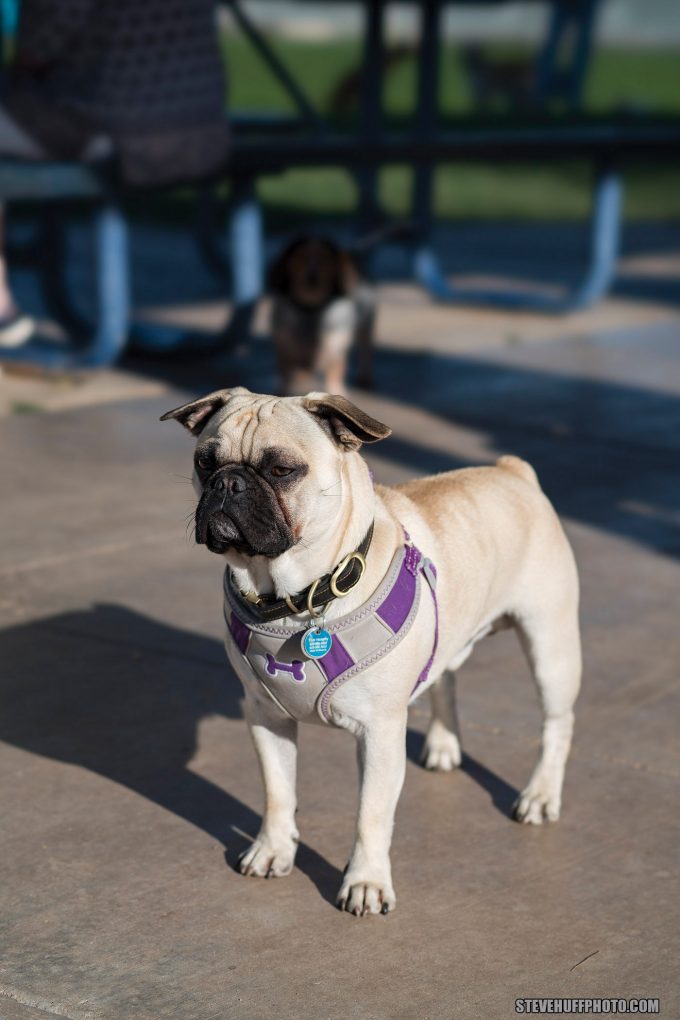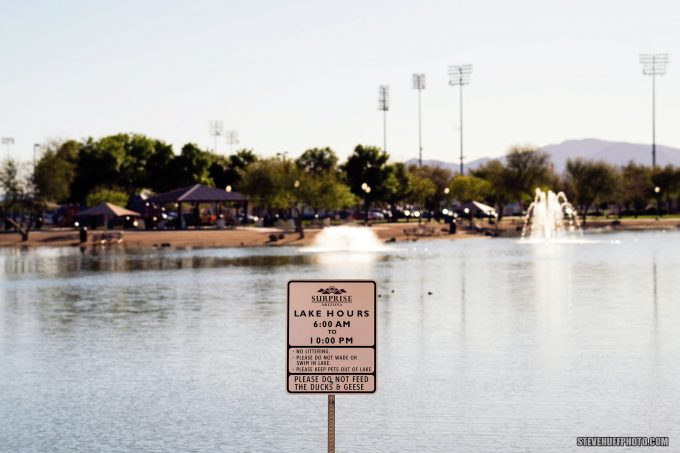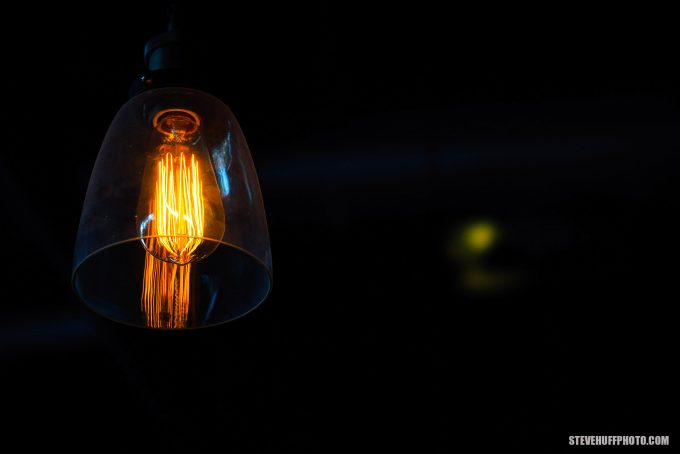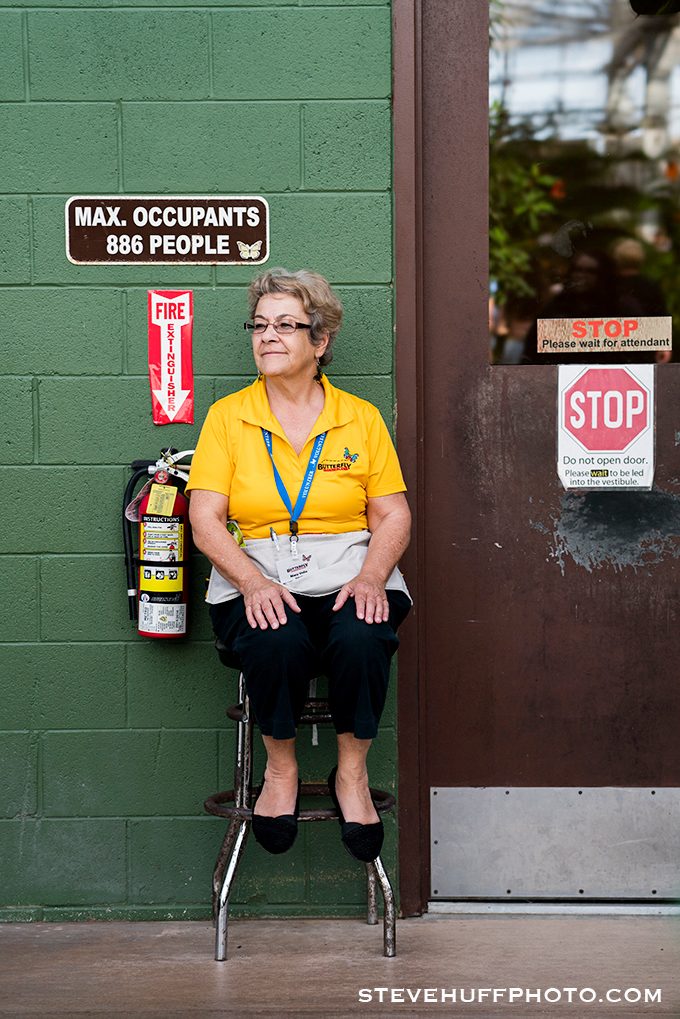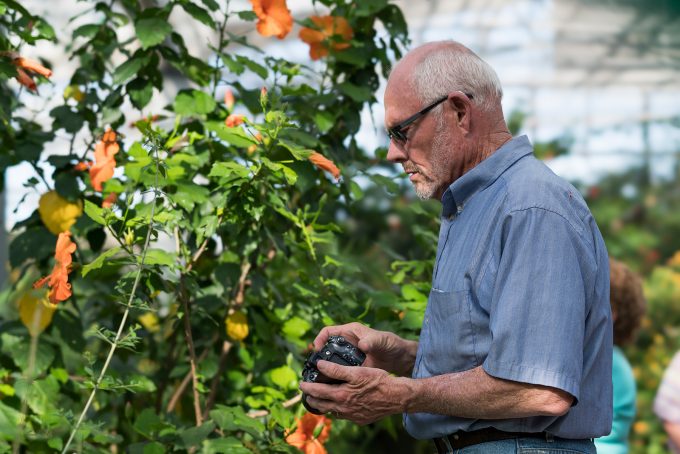 Where to Buy?
You can Order/Pre Order this lens at B&H Photo HERE, or Amazon HERE. It is scheduled to ship at the end of March 2017. Pre ordering a lens (if you know you want it) is the smartest way to buy your new piece of gear. This way, when it is available you have one, reserved for you. Shops like Amazon do not charge you at all, not even an authorization when you pre order. They charge you the day it ships, so you can cancel anytime before its ships if you change your mind. This way, you get your lens first. It's how I always do it with new gear that I want as it guarantees I will not have a three month wait while all pre orders are filled. That is how I got my Fuji X100F then day it was released. Pre Order 😉 
---
---
NOW MORE THAN EVER, I NEED YOUR HELP TO KEEP THIS SITE GOING!
Hello to all! For the past 8 years I have been running this website and it has grown to beyond my wildest dreams. Running this site costs quite a bit of cash every single month and on top of that, I work full-time 40-60+ hours a week on it each and every single day of the week (At peak times I receive 100-300 emails a DAY). Because of this, I could use YOUR help to cover my costs for this free information that is provided on a daily basis. 
THE CAMERA INDUSTRY IS SLOWING DOWN and this website may not be able to survive the next 2-3 years if it continues at this pace. Many sites have gone to a pay model due to this, and I may have to do the same but it does not have to be that way. With help from even just 5% of you reading this, it can always remain free for all.
To help out it is simple and hassle free! I run this website for free basically, and have for years…but I do get paid when you, the reader makes a purchase (of anything) using my links to my sponsors. That is the only way I make the money to keep this free info flowing here at stevehuffphoto.com.
If you ever decide to make a purchase from B&H Photo or Amazon
, for ANYTHING, even diapers..you can help me without spending a penny to do so. If you use my links to make your purchase (when you click a link here and it takes you to B&H or Amazon, that is using my links as once there you can buy anything and I will get a teeny small credit) you will in turn be helping this site to keep on going and keep on growing. But each month I need HUNDREDS of you to do this in order for this site to continue, and believe me that is not easy.
Not only do I spend money on fast hosting but I also spend it on cameras to buy to review, lenses to review, bags to review, gas and travel, and a slew of other things. You would be amazed at what it costs me just to maintain this website, in money and time (250 hours a month, and about $3000 per month).
So all I ask is that if you find the free info on this website useful AND you ever need to make a purchase at B&H Photo or Amazon, just use the links below. You can even bookmark the Amazon link (not the B&H) and use it anytime you buy something. It costs you nothing extra but will provide me and this site with a dollar or two to keep on trucking along.
AMAZON LINK (you can bookmark this one)
B&H PHOTO LINK – (not bookmark able) Can also use my search bar on the right side or links within reviews, anytime.
Outside of the USA? Use my worldwide Amazon links HERE!
You can also follow me on Facebook, Twitter, or YouTube. 😉
One other way to help is by donation.
If you want to donate to this site, any amount you choose, even $5, $10 or $15 can go a long way to help. you can do so using the paypal link HERE and enter in your donation amount. All donations help to keep this site going and growing!
 I do not charge any member fees nor do I charge for reviews, so your donations go a long way to keeping this site loaded with useful content. If you choose to help out, I thank you from the bottom of my heart.