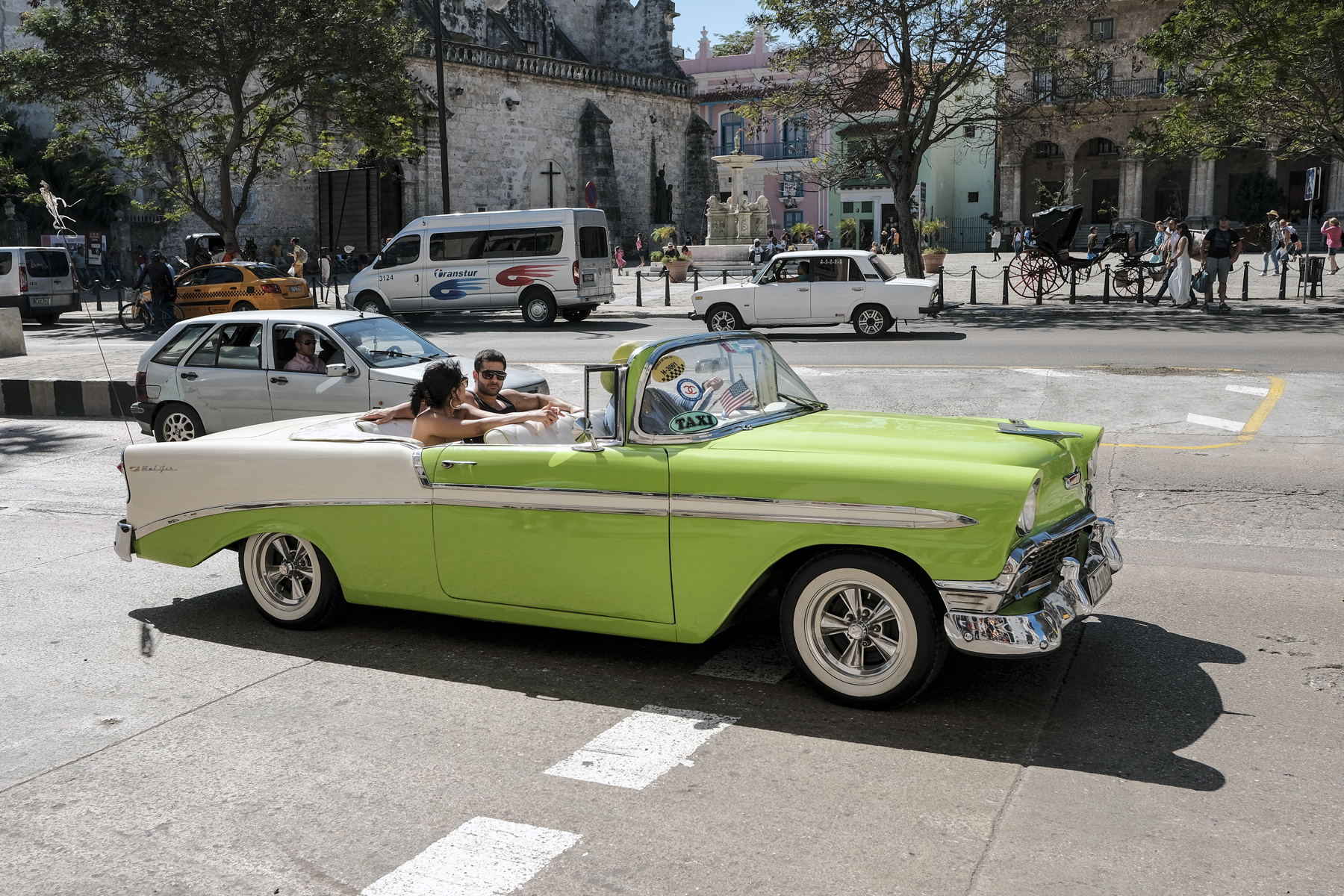 A Return To Cuba After 38 Years
by Edwin J. Lopez-Soto
I am a Puerto Rican man who has wanted to return to Cuba for 38 years. You see as a student at Cornell Law School, I worked on the House Select Committee on Assassinations investigating the John F. Kennedy assassination. I traveled to Cuba twice. The first visit in 1977 with Congressmen Louis Stokes and Chris Dodd and the Chief Counsel, Bob Blakey, we interviewed President Fidel Castro. On the second visit in 1978, I interviewed various other sources. I drafted the Committee's section of the report which concluded that the Cuban government was not involved in the assassination of President Kennedy. I also co-authored the section of the report entitled Oswald, the CIA and Mexico City that has come to be known as the 'Lopez Report'. On both visits, I was struck by the kindness of the Cuban people as well as the amazing beauty of the island. I wanted to return to Cuba, especially before the island became totally modernized and looked like any other island in the Caribbean. I had my chance this February. I had been following the exploits of the great photo journalist, Peter Turnley, and read that he was leading a photo workshop in Cuba. I threw caution to the wind and signed up. What an experience it was.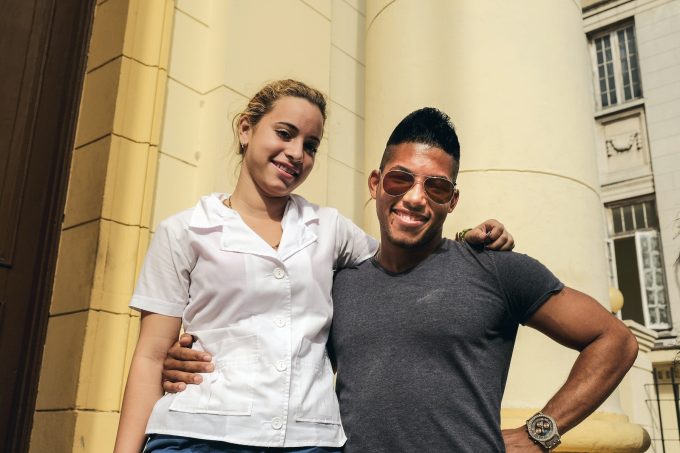 As we approached the island on the short 45 minute flight from Miami to Cuba, I could see the natural beauty and ruggedness of the island. Though 900 miles long, from above the greenery dominated the landscape. Soon after arriving in Havana, we immediately headed to the Malecon, a broad esplanade, roadway and seawall that stretches for 4 miles along the coast from the mouth of Havana Harbor in Old Havana, along the north side of the Centro Havana neighborhood to the Vedado neighborhood. This is the spot in Havana; it is full of tourists as well as the cool people in Havana. The Malecon shows more of the Havana soul than any other locale in Cuba. During our walk, I encountered these 3 lovely ladies and asked if I could take a photo. They said yes. I soon learned that most folks in Cuba are happy to have you take their photo. If you go to Cuba, make sure to do what I forgot to do: get the emails of everyone you photograph so you can share a photo with them! That first afternoon, we spent time in El Prado, the inland Boulevard that reminded me of las Ramblas in Barcelona. The photo opportunities were everywhere. Colorfully dressed loving dads and their kids were everywhere I even ran into a colorful religious pageant that I followed for a while. How do so many folks walk with those stilts, I wondered as I viewed the pageant.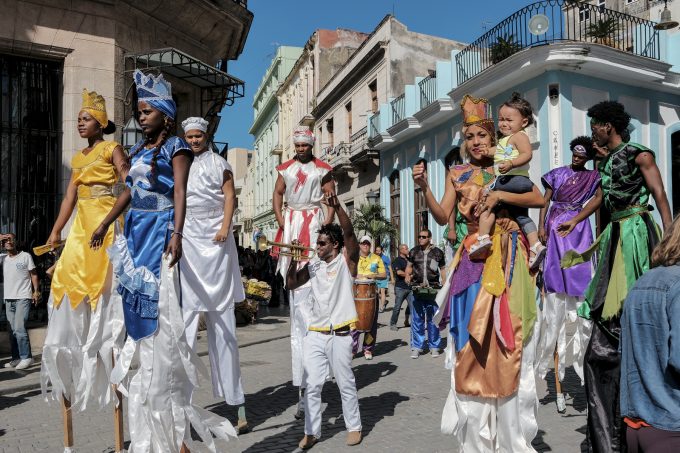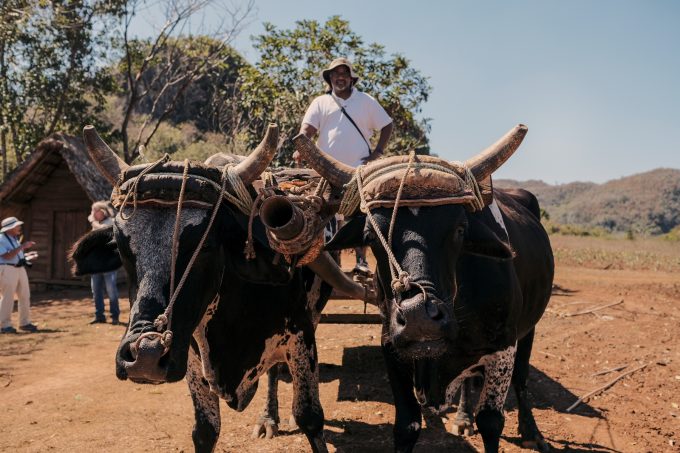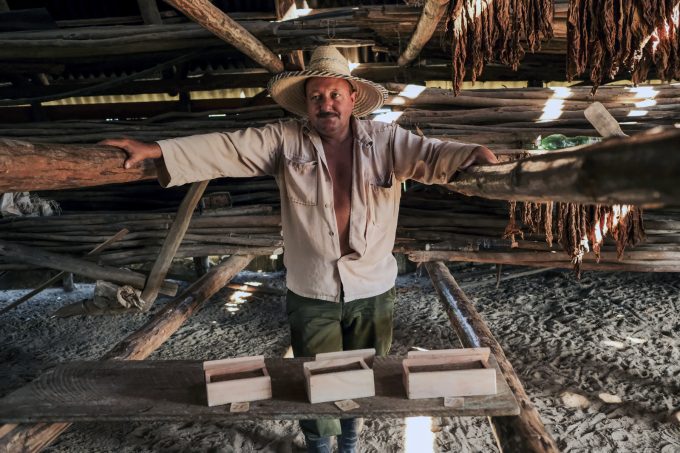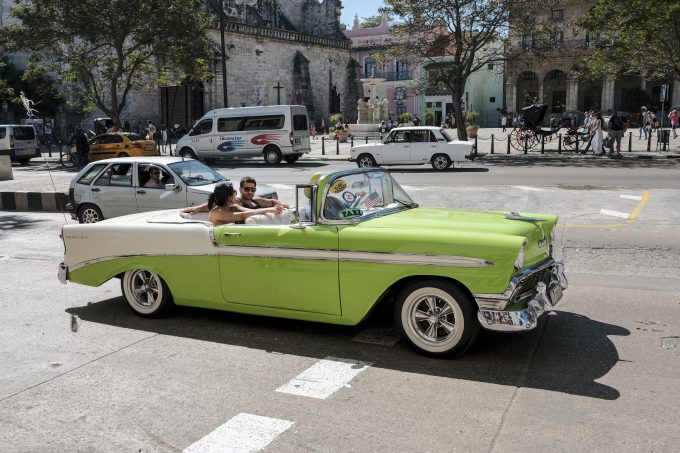 Throughout my trip, I struck conversations with folks I had never met, befriended locals, drank fine rum with them and was invited into the homes of strangers. I heard stories of the hard times when for 2 weeks almost everyone in the island had only sugar water three times a day for 2 weeks. Despite being very poor, the people I met shared their home, coffee, bread and rum with me. I fell in love with the Cuban people. As a native Latino, I speak Spanish but most of the other participants in our workshop did not and they too found the Cuban people amazingly warm and giving.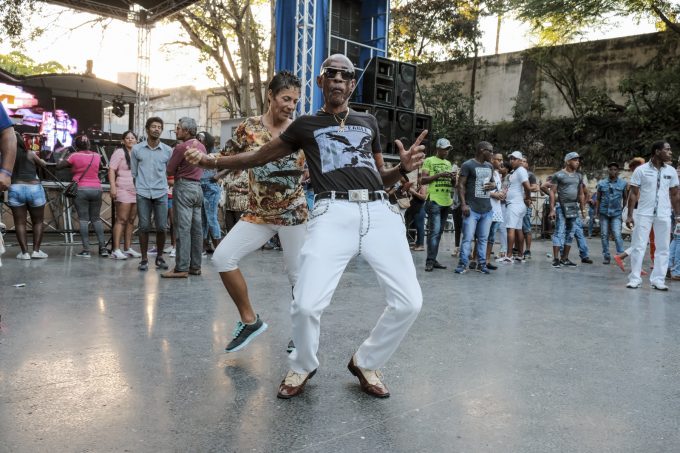 A memorable experience was a visit to the world's most famous dance hall, La Tropical. The flourishing club has been an important part of Cuban culture since first opening its doors in the segregated 1950s. Founded by a beer company for completely commercial reasons and transcending all expectations by remaining successful even through the Cuban revolution, La Tropical caters to an almost exclusively Afro-Cuban clientele. Its reputation is that it is the place to go to experience the very best in local music. The famed venue retained its vitality even in times of social upheaval and exemplifies how something as simple as a low rent musical venue can impact a culture desperate to establish an identity. The dancers in this outdoor setting, that oft swells to 10,000, are amazing. I may be Latino but I do not dance like these Cubans did!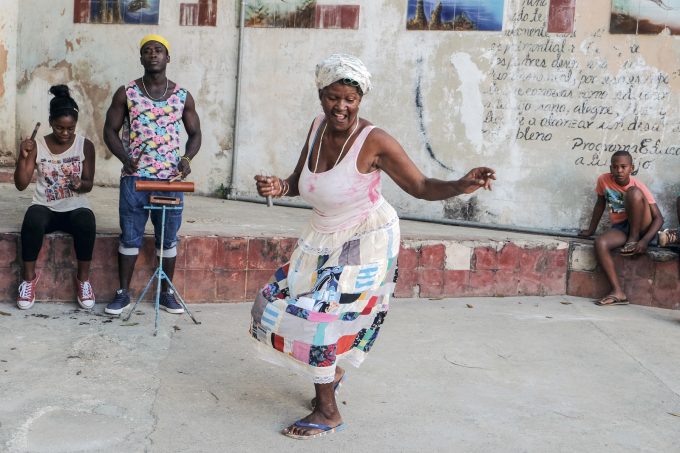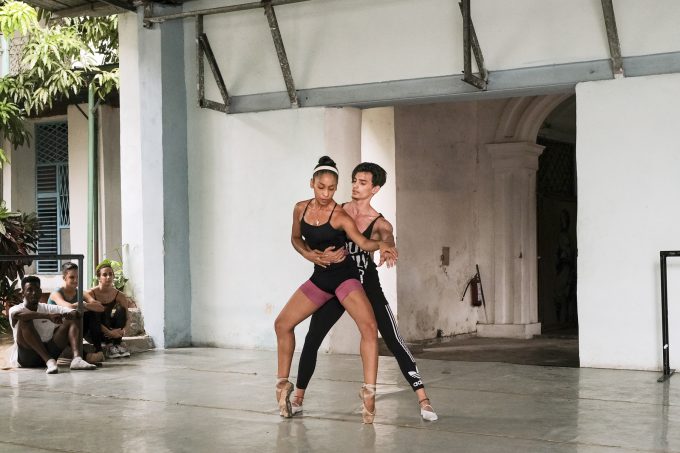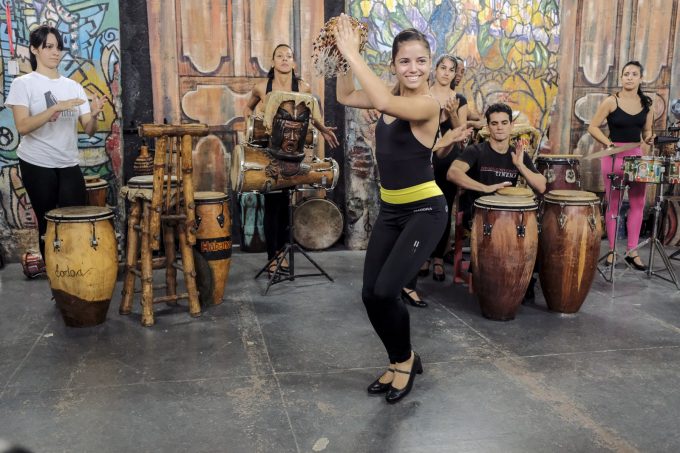 Religion is very important to the Cuban people, especially Santeria. Santeria (The way of the Saints) is an Afro-Caribbean religion based on Yoruba beliefs and traditions, with some Roman Catholic elements added. Santeria incorporates elements of several faiths and so is what's called a 'syncretic' religion. It has grown beyond its Yoruba and Catholic origins to become a religion in its own right, and a powerful symbol of the religious creativity of Afro-Cuban culture. I had the opportunity to witness a Santeria offering by the water as well as a Santeria dance led by a Babalao, a Santeria Priestess.
Ernest Hemingway loved Cuba. He lived in Havana and Cojimar. He wrote the Old Man and the Sea in Cojimar. I was able to have lunch at the restaurant where he did his writing every day. The table he sat athas become a museum-like piece. Just think of it this way, Hemingway wrote his classic at a restaurant as there were no coffee shops to linger at and write during his era. Much more civilized, don't you think.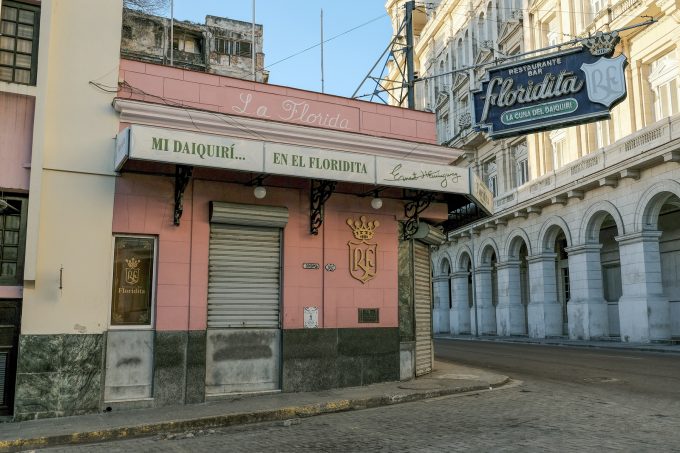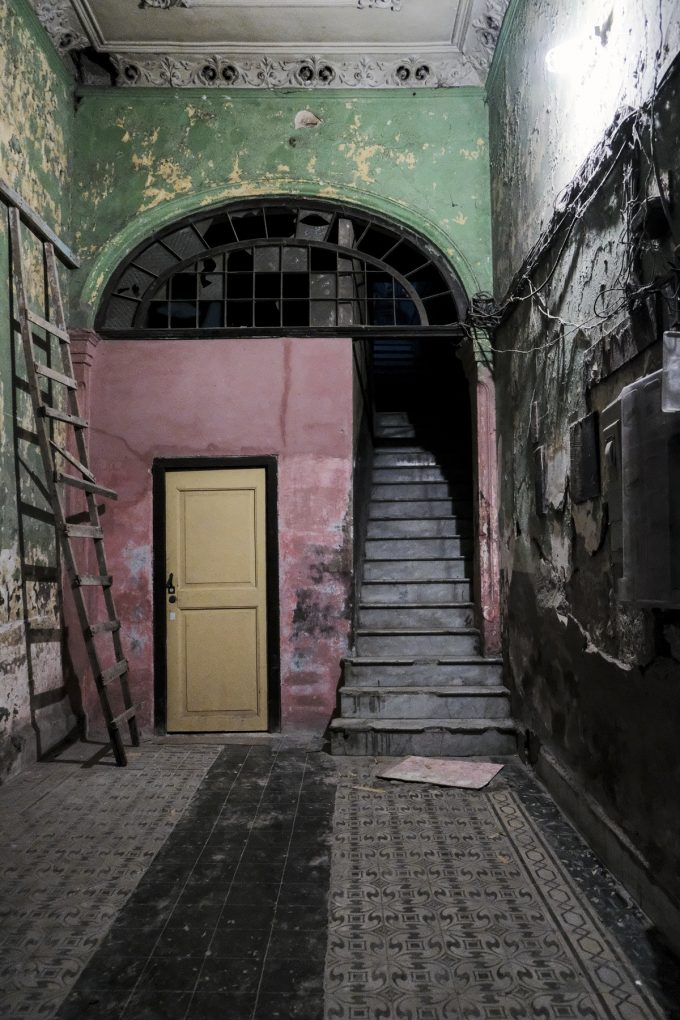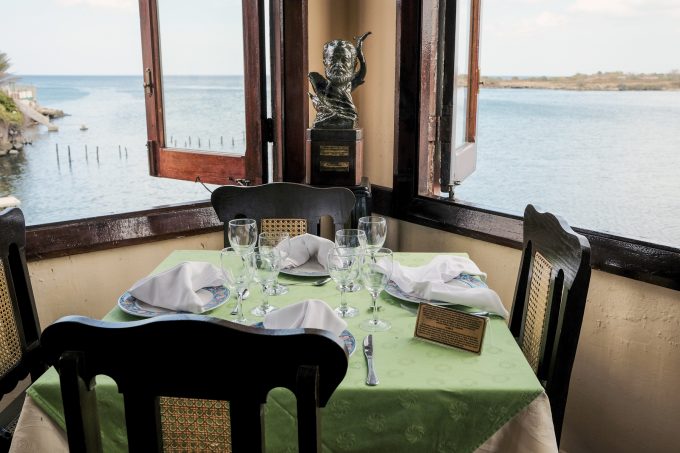 We even trekked to Viñales Valley, considered by many to be the most beautiful place in Cuba. the Viñales Valley National Monument holds stunning landscapes and jaw dropping vistas off the Mogote mountains. These mountains are found only in Southeast Asia and Cuba. Many of you may not know that the island of Cuba split from Asia and not the mainland, hence the existence of the Mogote mountains. The area is also famous for being the premier tobacco growing area in the world. We were transported to the valley in a hair-raising oxen ride and once there treated to amazing food, touring a tobacco farm and a great lunch.
A visit to Cuba without going to the Rafael Trejo Boxing Gym would not be a visit to Cuba! The gym is a local amateur boxing gym for the young athlete to learn and train for their country's second favorite sport, after baseball. Though rustic, the training that goes on here was simply amazing. Likewise, with visits to view dancers in training. We visited two dance companies, one modern and one a classic ballet studio. At both, the dedication shown by the students was awe inspiring.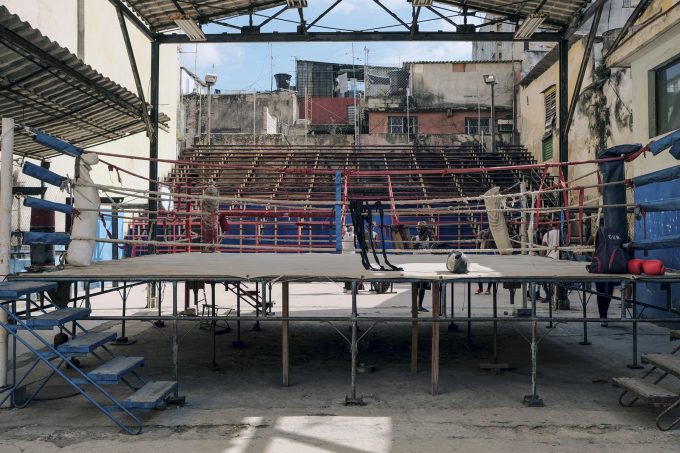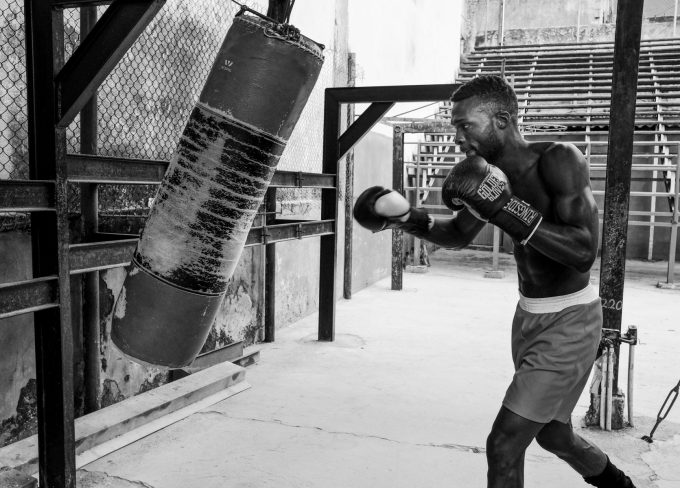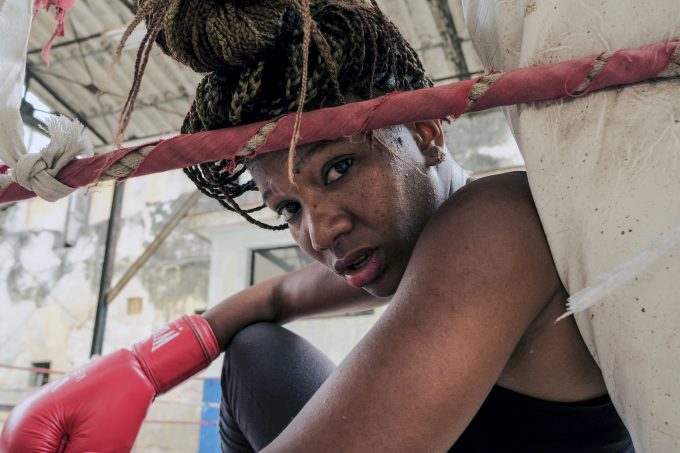 In sum, I visited many sights but just began to scratch the surface in Havana. I would be eager to return and spend most of my time in the Eastern part of the island.
I don't want to end this article without discussing the workshop and the camera used. Being led by Peter Turnley was so educational. He taught me how to approach people, ask them to allow me to photograph them and then direct their stance. Thank you Peter! Throughout the trip, I used a Fuji xt2 mainly with a 35mm equivalent lens and on occasion the 18-55 f2.8-4 zoom. The camera with lens was easy to carry and as it was small did not intimidate residents I struck conversations with and wanted to photograph. I set the camera on shade for a bit more warmth and then just shot away. It worked flawlessly and was an amazing travel companion.
If you go to Cuba, bring pens, pencils, notebooks, toothbrushes, candies, etc., to hand out. While folks do not beg, they are so appreciative when you offer them an item that they can not easily access on the island. Finally, do not fret. The island still looks like it did thirty eight years ago and the Cuban people remain equally friendly.