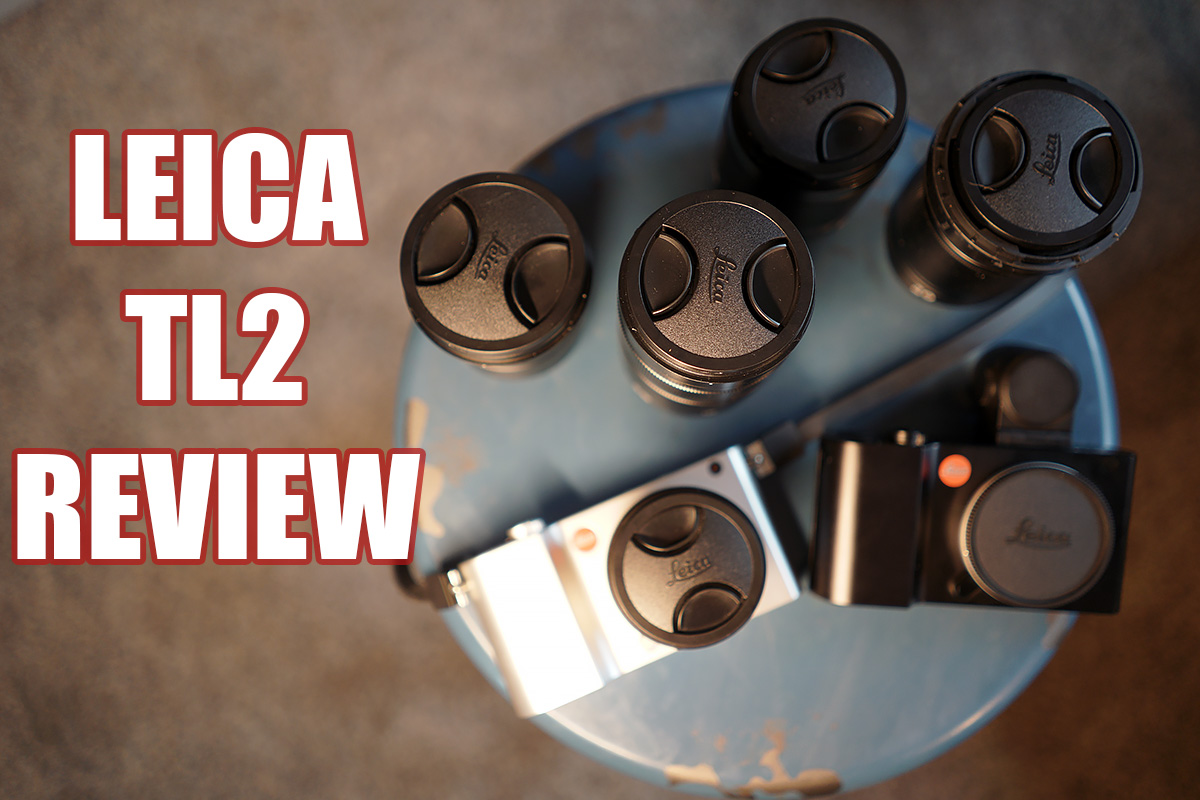 The Leica TL2 Full Camera Review. The Modern Day Leica. 
By Steve Huff
So you want a Leica? Maybe you are someone who has wanted a Leica for a long while but the prices on the M10 or even the SL has had you hold off or hold back out of sticker shock. Let's face it, Leica has always been and always will be a premium priced camera brand, ALWAYS HAS BEEN, and ALWAYS WILL BE. Truth be told, and as I have always said… I am not one who thinks they are just for the rich, as there is indeed something about the way a Leica renders a photo, and certain way it makes you feel when using it, due to that mystique and heritage of the brand. I do feel they are a niche brand, which I like. In fact, I love that about Leica. Never for the masses, but for those with discriminating tastes in build, design and image quality, a Leica is a camera you can indeed bond with, and bond with emotionally. It's just the way our brain works, our emotions, our passions and Leica has tapped into this over the decades. Leica to me, has always been the one brand I lust over and because I have used EVERY Leica ever made, I know first hand the pleasure a Leica gives a photographer and sometimes even the frustrations.
In case you missed it! My 1st Look Video from when it first arrived!
Leica users all over the world share their thoughts and love for the brand online in various groups and forums and the ones who shoot Leica know just how special their camera is
to them
. Let's face it. you may hate the brand but those who use them, and love them will sear by them and want to use nothing but their Leica.
The good news is that with Leica today in 2017 we have quite a few choices from them in regards to price. No longer do we need to spend $4000 or more for a German made Leica camera body. We can indeed get our foot in the Leica door for under $2k..well, of course we need to spend more for a lens.
My Son Brandon who is now over 21, drives a motorcycle, works full time, has his own place and goes to school part time. MAN OH MAN does time fly. Click it for larger version. I converted the RAW to B&W using Alien Skin's latest Exposure X2.
With the new TL2 system, an even the previous TL and T one can get into Leica for less than an M system or SL system and have a small APS-C sized Leica that is unlike any camera ever made, besides the ones that came before it of course. No, really. But is that a good thing? Well, let's take a look.
Still carved from that solid block of aluminum and hand polished for 40+ minutes.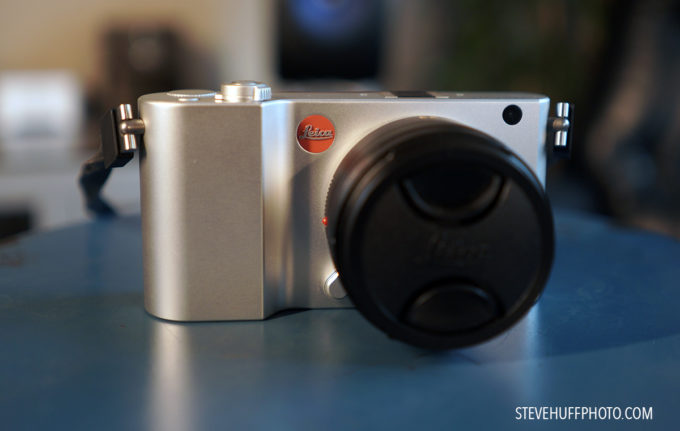 I have been using the new TL2 for 2 weeks now and my time with the camera has shown me that we are indeed at the end of the "disposable digital camera era". Today, as I have said for two years now, all cameras sold are wonderful. You will not see any bad cameras released today if spending more than $1000, and sticking with a brand you know. Even the Canon M5 is good, (while the 1st gen of that system was awful).
To me, the Leica TL2's main claim to fame is the look and pop of the images as well as the color signature which you will only get from well, other Leica cameras like the Q and M. Also the design of course which is what I call "Futuristic Leica".
The TL2 with 35 1.4 TL Summilux Lens at f/1.4 and ISO 4000. This is in VIVID mode. Click it for larger!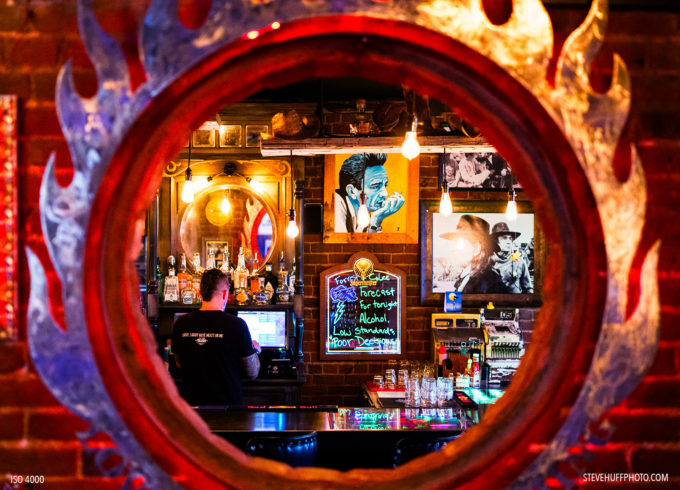 I remember reviewing the original TL and LOVED the color and crispness of the files. Just like the Leica Q and X series before it, the TL retains that special color signature and pop. It's different from ANY Sony, Fuji, and even the SL and M240. You can see my review of the very 1st T HERE. That review is much more extensive than this one will be as that camera is still fundamentally the same camera that we have in the TL2. Where the new model improves is not in the body style, as it is 95% the same. Not in the rendering, as it is 95% the same. The EVF is still the external wart that I feel is awful. WHY OH WHY did they not incorporate it INTO the body? No other camera made today that comes to my head has an external EVF. Those days left us a while ago, and we are better off for it. The only benefit to Leicas Visoflex is that it tilts and makes it easy to shoot form different angles. Without a swivel LCD, this is nice to have but it's also expensive. The Visoflex comes in at NEARLY $600. 
Crazy in todays market as no one cares for external EVF's and this EVF is not as good as what we see in the new Sony A9 or Leica SL. Without the EVF, for me, it was not as fun to shoot the TL2 as it seemed to be in "tourist mode'. Without that swivel LCD, you have to work those angles, lol.

So here the new TL2 improves upon the original slow laggy T (by todays standards) is speed, more megapixels (now 24MP vs 16) and a few enhancements like much improved high ISO low light shooting when it comes to noise. Mainly, the improvements are in SPEED/RESPONSE. I posted my 1st look of the TL2 a bit ago, if you missed it you can see it here along with a video. 
The Leica TL2 with that gorgeous 35 1.4 TL lens. The best lens for this system by far. It's one of two TL lenses made in Germany. CLICK IT FOR LARGER!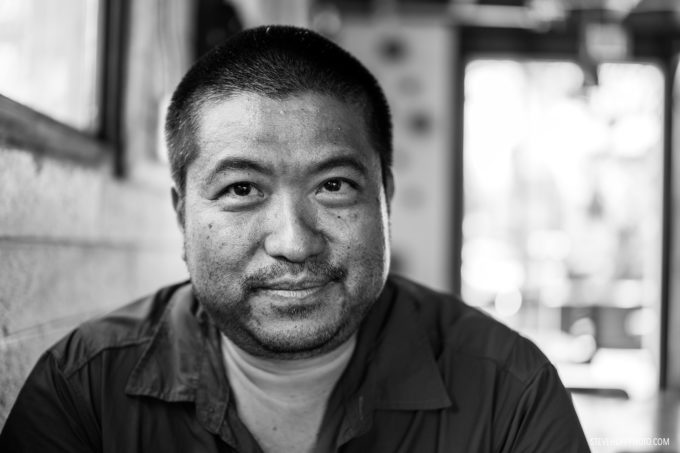 So here I am, with more use of the T, and my review comes shortly after Leica themselves HALTED SALES of this camera. Seems there were issues with some of the bodies and the EVF/Visoflex not working. Leica sent me two bodies, a black and silver. The black one has an EVF issues, and I informed Leica of this right after I found out. The Silver is perfect and has no issues with the EVF. But for now, Leica has closed off sales of this camera until they fix the issue, which they say should be done via firmware. If you are reading this past August of 2017 then it is probably already fixed and there should be no worries.
TL2 and Leica 23 Summicron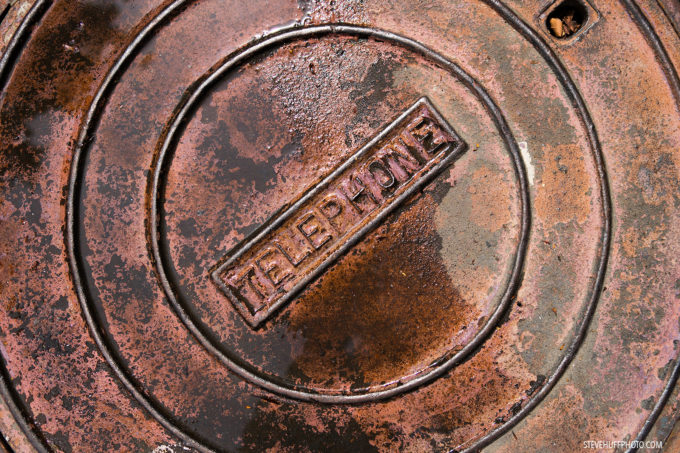 The TL2 Body
Leica has kept the TL2 body similar to what has come before it in the T and TL. It's still carved from that solid block of Aluminum and and still hand polished for 45 minutes. It feels solid, and so much more solid than a Fuji X100 for example. No contest. It feels like a brick, as most Leica cameras do. Anyone who says it is cheaply made, has never shot with one as this is more solid than my Olympus PEN-F, the Fuji X100 series, or any Sony A6500 type of camera. It also takes the Leica minimalist approach to heart with only two sleek dials, and one button which can be configured for video that sits on top. That button can also be configured for EVF/LCD switching or playing back images. By default is is set to record video. There are NO buttons on the back, at all!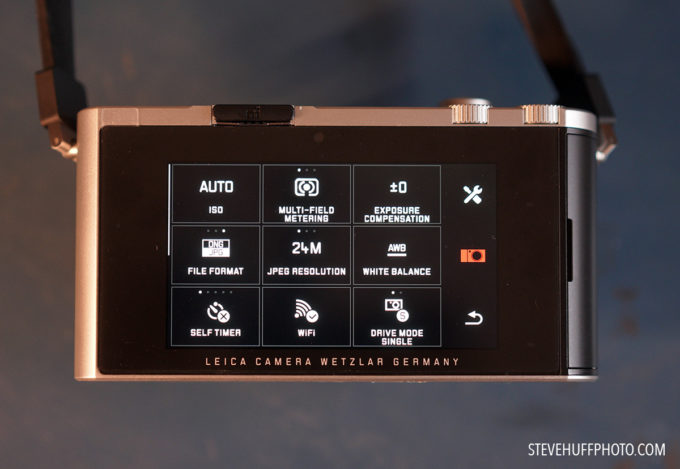 Leica made some slight changes but for the most part, it is the same. The back still has that GLORIOUS widescreen LCD on the back where you will not see even ONE button or dial. It's clean as a whistle and beautiful. In the hand it feels so smooth and nothing pushes against your hands. It's quite special and unlike ANYTHING out there.
Here are the main features of the new TL2, a rundown if you will…
24.2MP APS-C CMOS Sensor
Leica Maestro II Image Processor
UHD 4K30 and Full HD 1080p60 Video
Up to 20 fps Shooting and ISO 50000
3.7″ 1.3m-Dot Touchscreen LCD Monitor
49-Point Contrast-Detect AF System
Electronic Shutter Function: 1/40000 Sec
MyCamera Menu; Faster Touch Controls
32GB Memory and UHS-II SD Card Slot
Integrated Wi-Fi and USB 3.0 Type-C Port
So basically it still looks like the TL we know and remember. Just with some enhancements. The body still comes in black or silver and many accessories are available from straps, cases, etc.
As for the strap that comes wth the TL2, it sucks. Sorry Leica. The rubber strap continually sticks to my clothing/shoulder and is a pain to lift up and shoot. The fact that the strap uses a proprietary connection means you can not just add your fave strap here. The included rubber strap, for me, leaves a lot to be desires. Not sure what you guys think of it but I am not a fan.
We broke down on our way to the Grand Canyon where we were going to stay for three days and test the TL2 and some other new things. We never made it as we had to be towed after a slight accident (hit a large 4X4 in the road and slashed my tires. So no Grand Canyon. We never made it.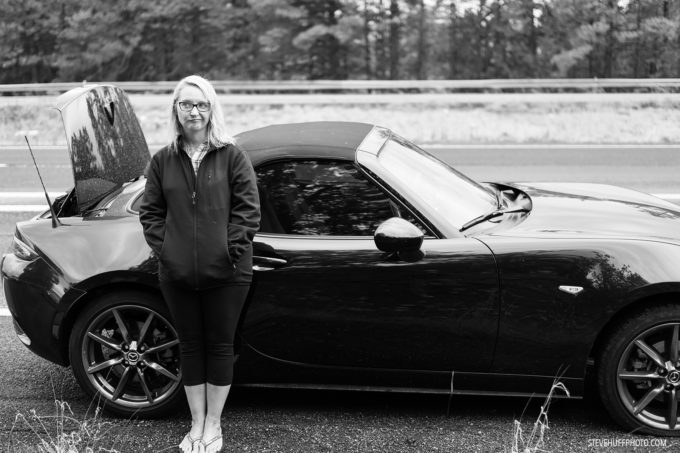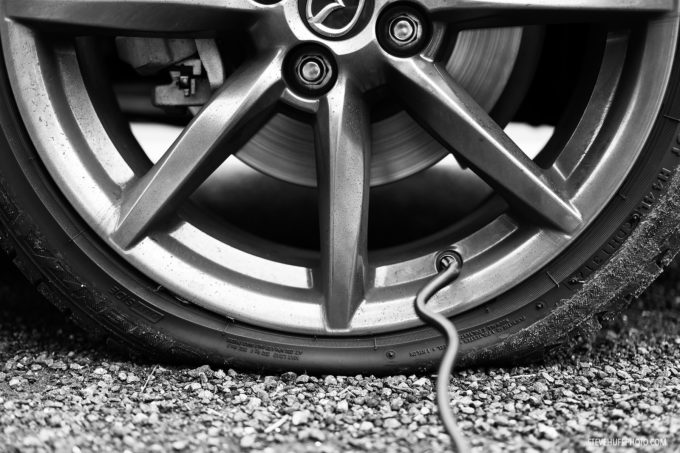 The Leica TL 2 – Now Faster. Yes it is. But no it isn't. Well, it's complicated. 
Improvements you will notice off the bat are improved speed using the touch screen. The user interface is now pretty flawless. Fast as my iPhone 7 Plus. The original was laggy, choppy and sometimes frustrating to some who used it. The Maestro II processor speeds things along and the AF fields have been expanded to 49 points from only 9 of the previous T and TL. We also get up to 20FPS using the electronic shutter and up to 1/40,000s shutter speeds. Using the mechanical shutter we get 7FOS and 1/4000s. So it is nice to have these new features and it makes the camera that much more versatile in todays ever changing tech world. BTW, Leica says the new touch screen is 8X faster than the previous TL. THAT IS A HUGE IMPROVEMENT.
We also now get some cool video features like 4K video at 30FPS and 1080 at 60FPS. But I found now way to configure it to say 1080P and 24FPS, which is how I shoot. 60 as my only option. But using 4K video seems to be hit or miss as the AF on the TL 2 for video is lacking to say the least. Coming from the blazing Sony A9 which I use for video these days, the TL2 feels 10 years old. The QUALITY is stunning, but the AF speed would frustrate me if shooting video.
This leads me to talking about the AF.
The Auto Focus is MUCH improved from the old original T.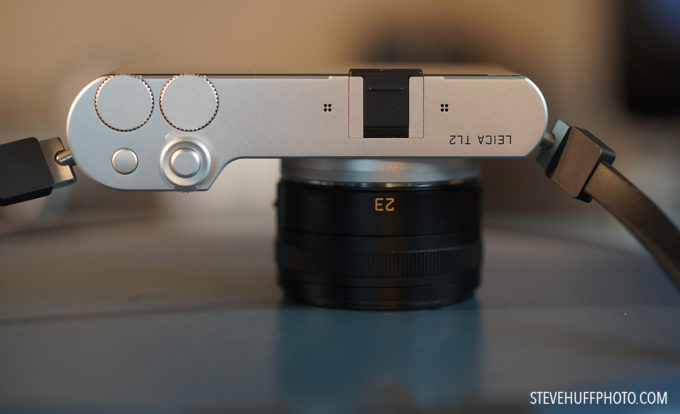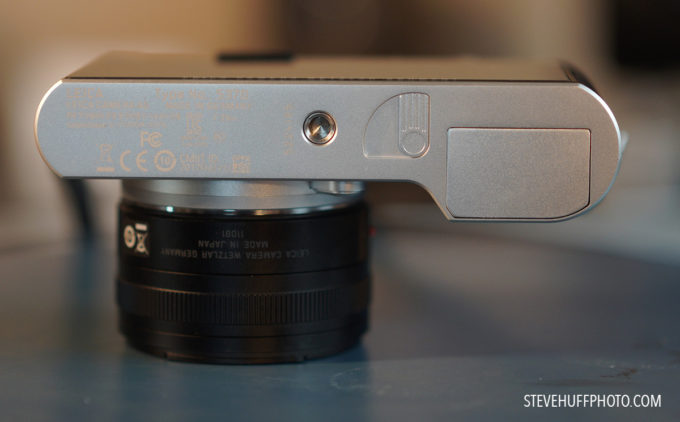 BUT…BUT..BUT
On a few occasions the camera left me frustrated as it would not lock on to my subject in even dim lighting (not dark, just dim, with light in the room). I had to keep moving the focus point to find something for it to lock on to. I missed a few shots due to the AF not locking on. Today in 2017 there should be no camera that does this. Again, I have been using the Sony A9 and WOWZERS that is like instant AF. The Fuji XT-2 is fast and locks on, cameras like my Olympus EM1 MKII lock on like lightning. The TL2, in not so bright conditions can be tricky depending on the lens you are using. The 60 Macro for example was very slow, but it is forgiven as it is a macro lens. Typical for that kind of lens. The 35 1.4 also had me missing focus a few times in dimmer light.
The TL2 to me felt fast at times, if the constrast of the scene was there but when the lights get dim, it was a pain to get it to AF. In the dark, forget it. BUT, not all is lost. Use any M mount lens on this and you will be wowed, as that is how the TL 2 comes into its own IMO. With M glass this little guy is amazing, but still the external EVF is the weak point in this scenario. If Leica built in an EVF I would have bought on just for a small M lens solution. With something like a 50 CRON it gorgeous in feel, and use. Here is a shot with the 50 cron from my original T review: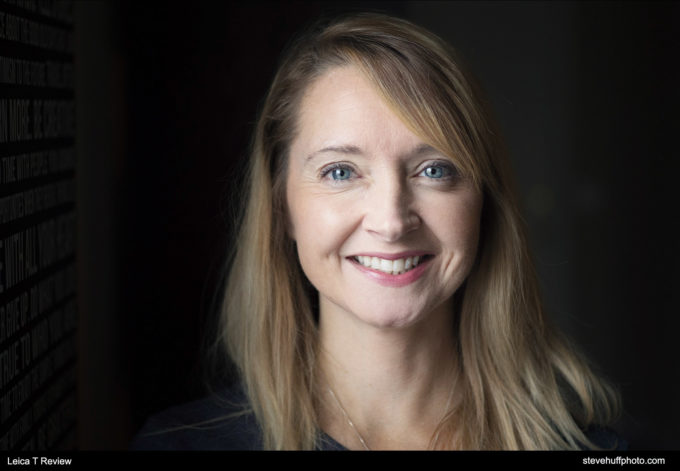 So with some lenses like the 60 Macro, and 35 1.4 the AF speed can be lacking when the lights get low. Other lenses like the 23 f/2 Summicron are faster. The 18-56 Zoom is also snappy. Just do not expect the speed of a modern day DSLR. Think more like mirrorless from a year or two ago. Think the original Sony A7. 1st Gen.
But to me the TL2 is a camera made for style, the smartphone generation who are used to touch menus for everything and the image quality, which is second to none and delivers the Leica look. While not perfect the TL2 does offer some gorgeous IQ. Color is fantastic, and the crispness of it is quite unique as well. No other camera gives the colors of a TL2 or T or Tl or Q. None that I have ever used anyway.
With the 11-23 wide angle zoom – ISO 6400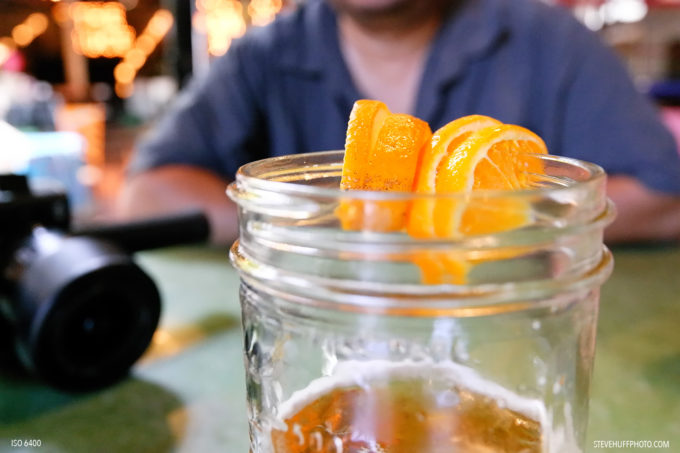 –
35 1.4 Lux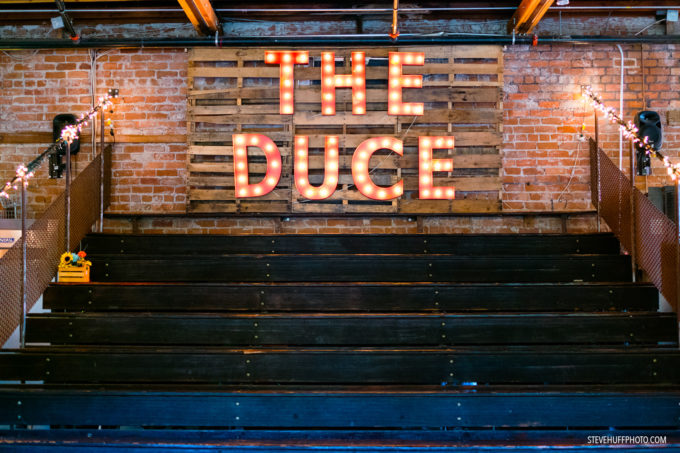 –
Leica 23 Summicron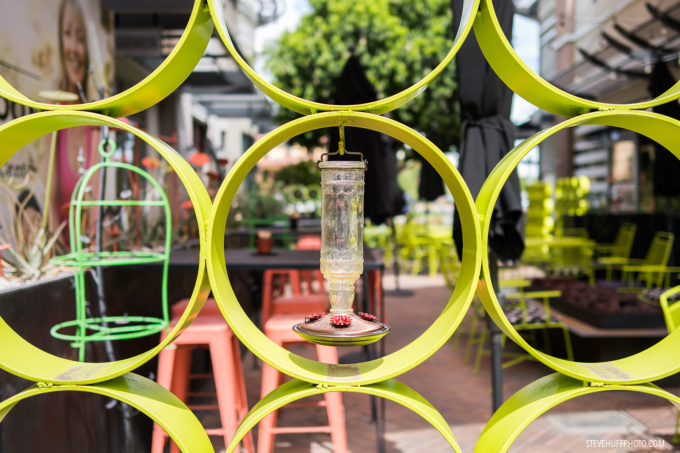 So how is the HIGH ISO performance? Vs others?
I did a test between the Leica TL2, SL and the Sony A9 for extreme higher ISO's. At lower ISO these camera are all INCREDIBLE so let's see how they did at higher ISO.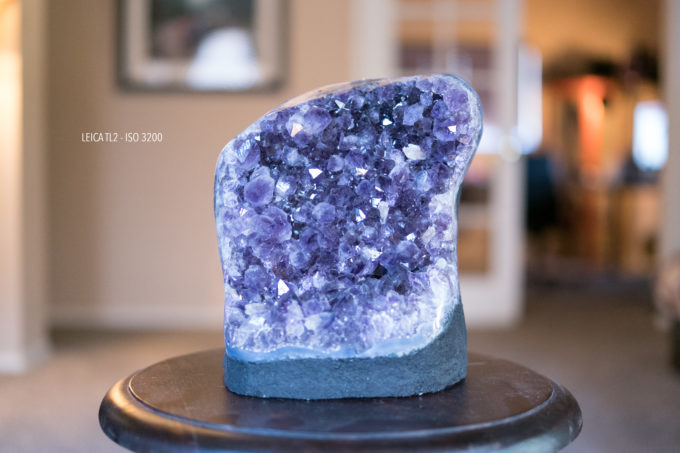 –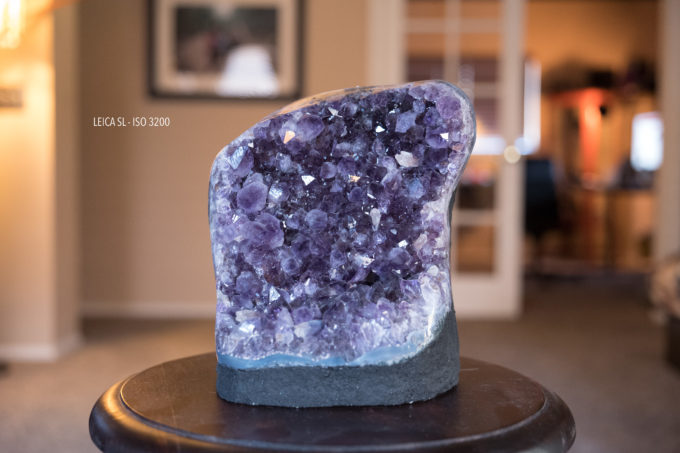 –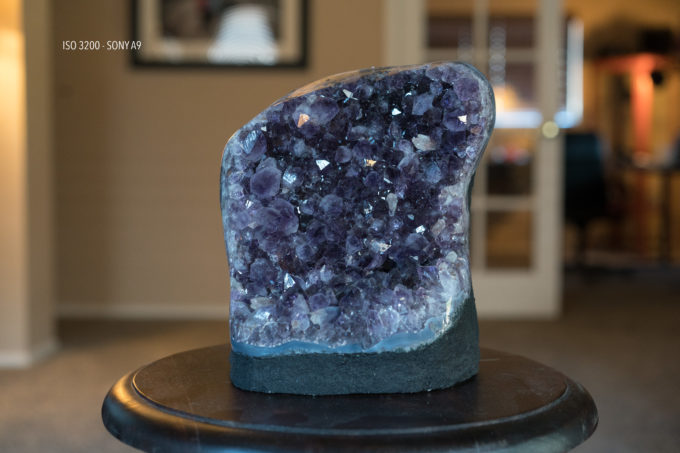 –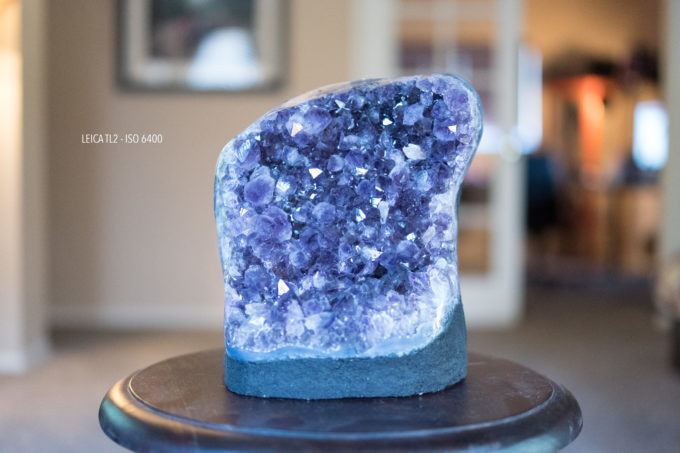 –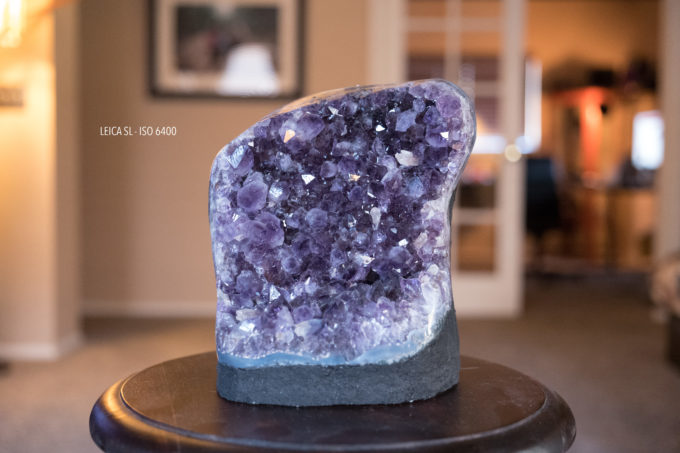 –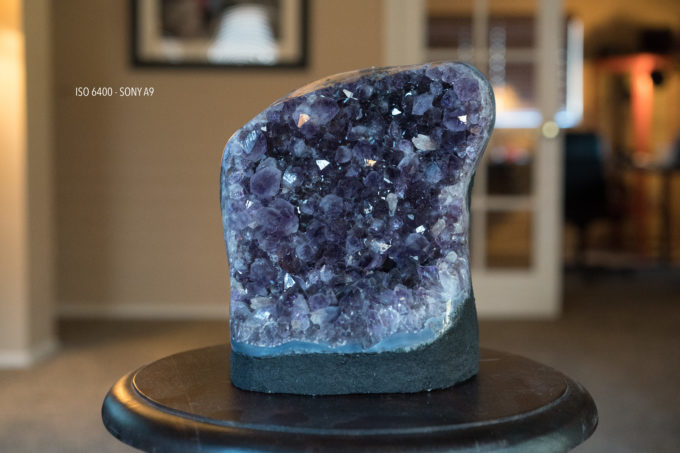 –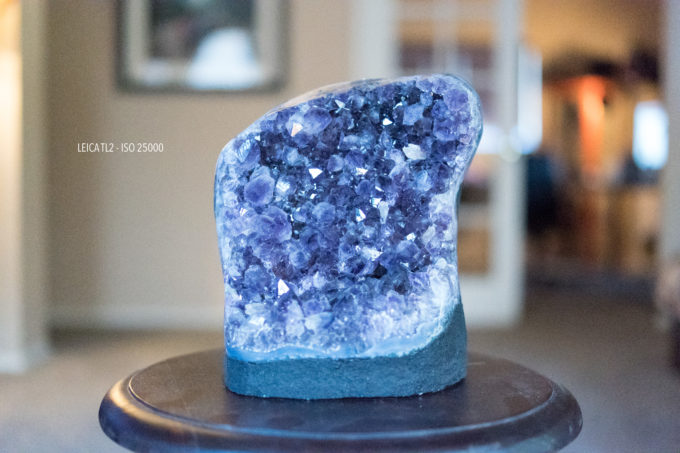 –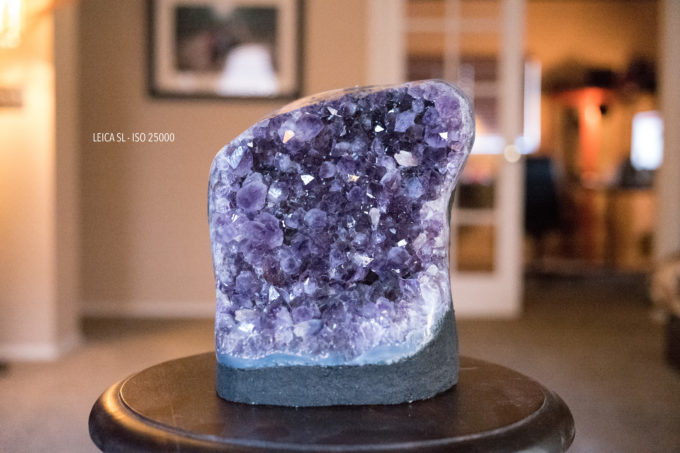 –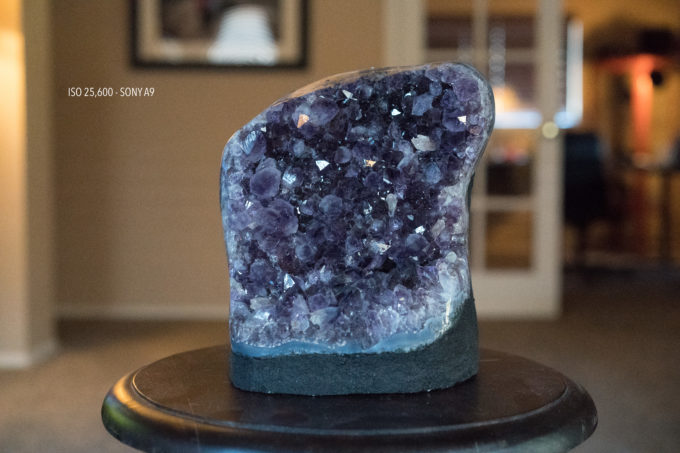 –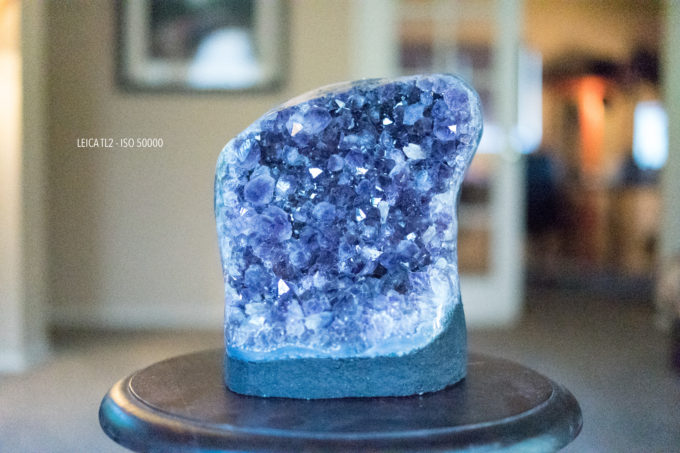 –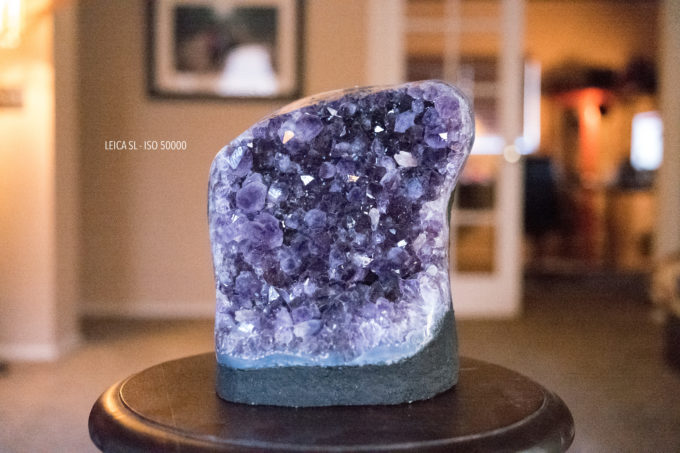 –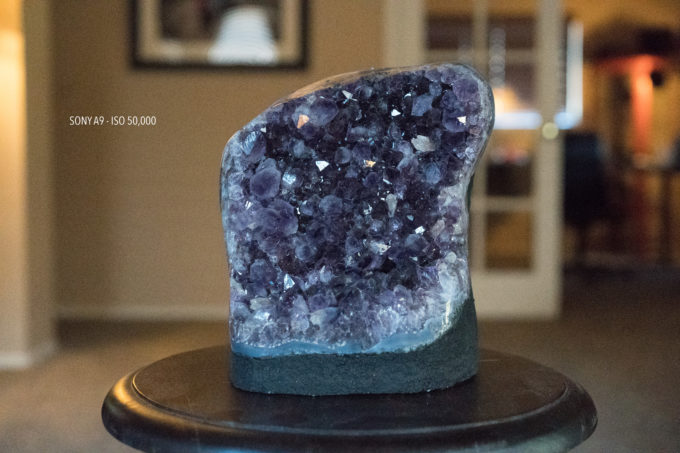 –
They are all good at higher ISO but what I found striking is the color differences here. The SL won for color, the Sony is off, darker. The crystal here is represented best with the SL. Overall I saw this as a test of color or AWB of each camera, exposure and ISO. This is in NO WAY a detail test or to test for sharpness. You can click those for full size images.
Real world what you can expect from ISO 20,000 – 35 1.4 – click for larger. YES, this is 20K ISO on a Leica. Crazy Good.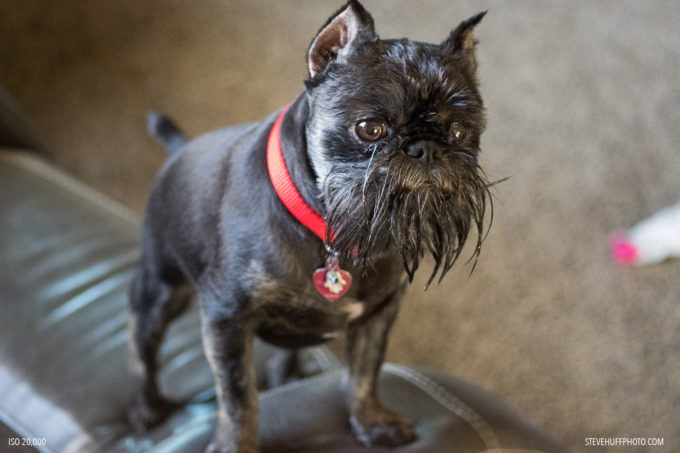 Detail?
Here are three shots with a 100% crop embedded..click it to see the crop. With the TL2, we have a very crisp sensor and of course the Leica lenses help create this pop and crispness. The color is nice. You can make it subdued or bold depending on what you are looking for.
1st one is with the 35 1.4 at 1.6 so pretty sharp for such a wide aperture. 2nd shot is with the 23 summicron.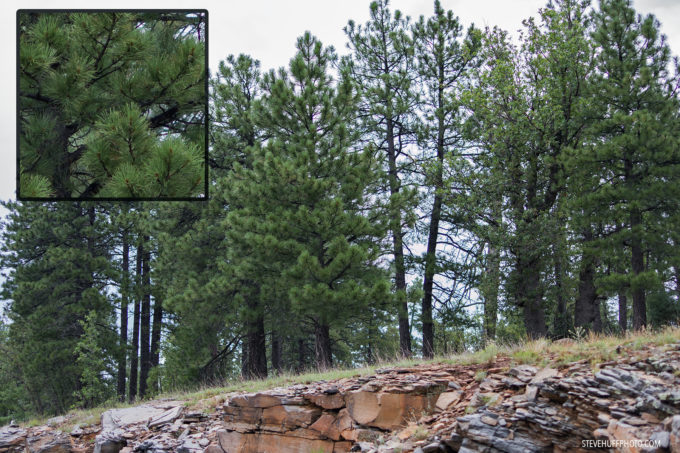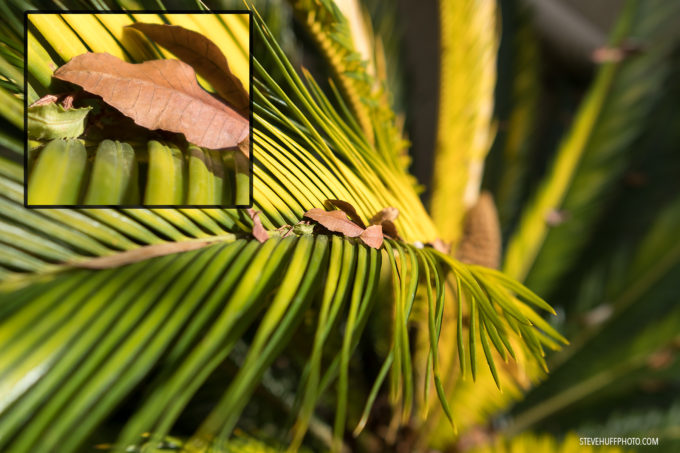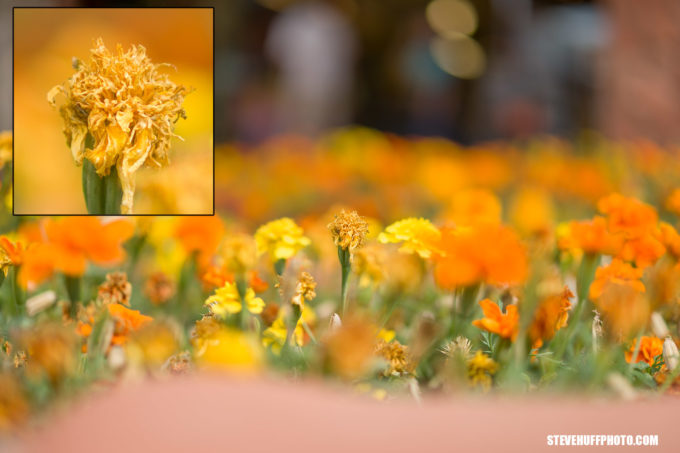 PROS AND CONS
Pros
Small size, great build
Nothing else like it exists
Fantastic IQ and Color
Quite a few lenses now available (six native lenses)
EVF can tilt
Much faster than the original in all areas
High ISO is MUCH imported over previous versions
Lowest cost to get into a real Leica
Cons
No internal EVF, external costs $575
Af can still hunt or miss in dim lighting with some lenses
Included strap is not to my liking (rubber sticks)
Some images may contain CA with certain lenses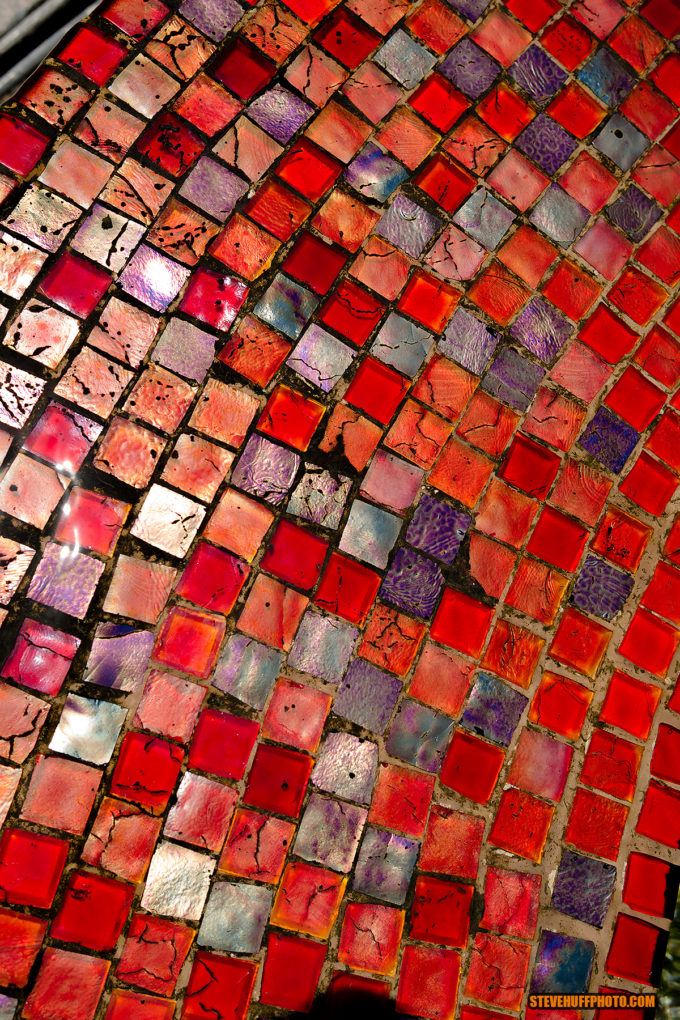 My Overall Conclusion on the TL2
So here it is. What do I think of the TL2? Would I buy one? Well, it is a continuance of a unique and different camera from Leica. If you want to read more about the system in general and the design ideas, I write much more in the 1st T review HERE. No need to repeat what was said there as I am only going over whats new and changed in this review. This is a evolutionary upgrade to the camera and much of it is similar to the previous models.
I heard a few in internet who predicted that the T would be discontinued. I mean, we do not see many T's out there in the wild these days with the mass amount of cheaper cameras that are so good so that prediction made sense… But at the end of the day there is no other brand that will render an image quite like the Tl2 and some other Leica cameras. It is that signature that many flock to as they love the micro contrast, bokeh, and colors of modern day Leica sensors and cameras. It seems like Leica brought this look into the new M10 as well (see my review of that PART 1 PART 2) and this is a good thing. The TL2 continues on, and that is great news to those who own a T or TL and have some lenses for the system. If you upgrade to this new model, expect a much more responsive experience as well as much improved high ISO and of course more resolution.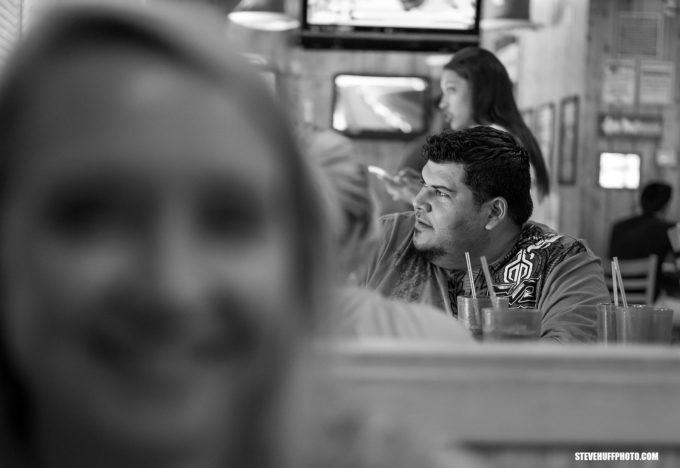 I see the Leica SL and M10 and Q as Leicas best digital cameras EVER. The SL still has the old style rendering, more similar to the M240 over the higher contrast and colors of the M10, Q and TL2 but that SL is one hell of a gorgeous camera. After I do not use one for a while and come back to it I always say "Ahhhh this is THE ONE". The TL2 on the other hand is different. It is for a different crowd. Those who love touch screen operation and navigation, those who like small, sleek and minimal design concepts and those who want to be different. 
Two with my fave T lens, the 35 1.4. This gives us a 50mm FOV on this APS-C 24 MP sensor.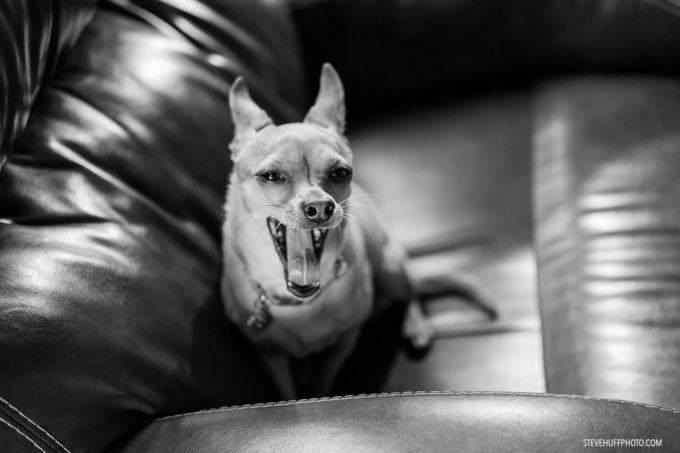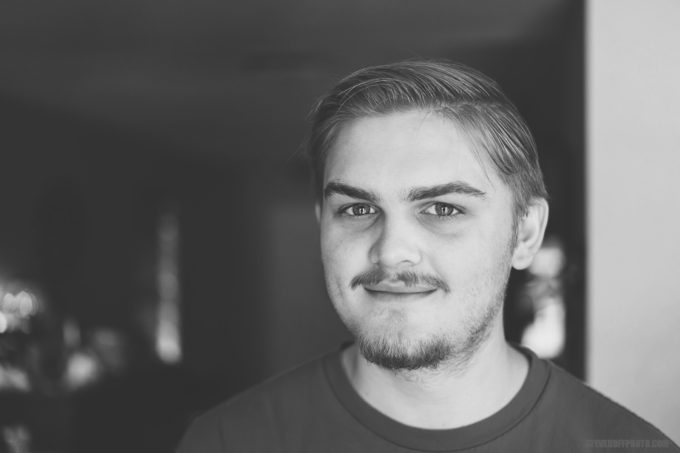 The TL2 comes in at $1,950 for the body only, so you are not paying the $7k price tag like an M, or $6k like the SL. It's quite "cheap" for a real German made Leica. Add the EVF/VISOFLEX at $575   and you are now up to around $2500. Add a lens and that will make you farther up the money ladder. Overall, imagine the IQ of the fantastic Leica Q (my review of the Q here) but with interchangeable lenses in a cool slick modern design. That is the TL2.
Af speed is improved vastly from the original T, but it's not to super fast speed levels like a Sony A9 or pro DSLR's. It will be dependent on the lens you use. It is NOT an action camera, so if you want to shoot sports or fast kids, look elsewhere. I found fastest AF with the 18-56 Zoom and 23 Summicron. 
I found that this camera is typical Leica. A camera for making memories, for recording life, those moments in time that we will soon forget. It excels with people, portraits, still life. landscape and give you the Leica feel and look throughout the process. It will give you a pride of ownership with its nice packaging, and design and build. It's a personal experience using this camera and one you may or may not enjoy. As for me, I did enjoy it just as I did the 1st gen T. Back then I thought the camera was fantastic but today looking back, it was laggy and slow when compared to this new TL2 which is much faster.
This camera TODAY, in 2017 is a tricky one. One one hand, for the $3500 it would take to get this body and a lens, say the 18-56 zoom one can get a Sony A7RII, or a Fuji X-T2 and NICE lens or an Olympus EM1 MKII and a nice pro lens. But what those systems will not give you is the TL2's color, look and IQ or futuristic modern design. Those will not give you the clean minimalist approach to a camera where all you focus on is the image, your subject and creating a memory. They will not give you that simple clean interface and lack of buttons.
This is a camera like no other and for the touch screen crown, the phone crowd, this would be a luxurious upgrade to your phone. For those who like traditional DSLR's, this may or may not interest you. To those who shoot other Mirrorless cameras, well, again, this may or may not be up your alley. It is different but different is good. Leica is thinking outside the box, and to me, that is always welcome.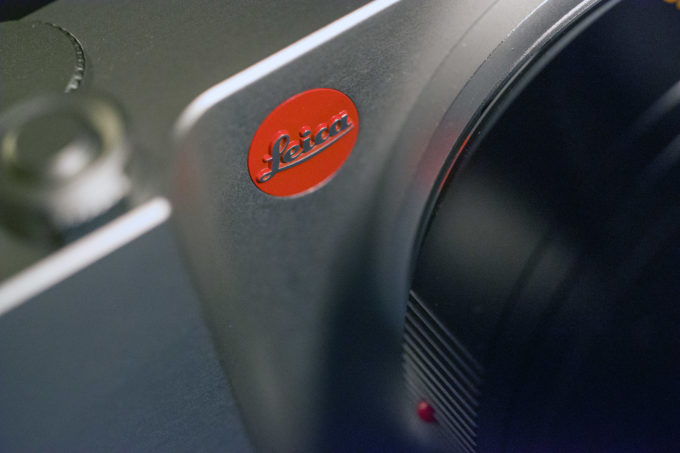 I do give Leica credit for being DIFFERENT and UNIQUE. To be honest, this is why I love Leica so much. They deliver something for everyone and each of their offerings is different, unique and special IMO. The M series? NOTHING like it out there. No competition. The TL2? Nothing like it. The SL? Nope, nothing like it in its build/design and amazing EVF. They inspire confidence and deliver, for some, an emotional experience.
So do I recommend the TL2? Sure, if this kind of camera is up you alley. Truth it that it will appeal greatly to many and there will be many who it does not appeal to. So it is a choice only YOU can make. The IQ from this guy will not disappoint if you are after the Leica signature. It's small, it's light but solid and it's gorgeous in looks as long as you do not plop that EVF on top. At the end of my shooting time with it I thought I enjoyed the 35 1.4 the most but in reality it was that original 23 f/2 summicron that I enjoyed the most due to its small size, fast AF and summicron like rendering.
This camera offers you an experience like no other when taking photos and the IQ is unique to Leica. If that interests you, then I suggest taking a look at the TL2.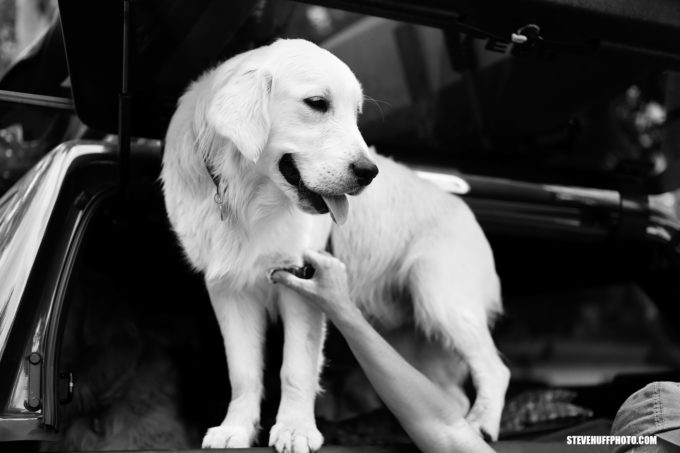 WHERE TO BUY?
If you want a TL2, I recommend the following approved Leica dealers below:
Ken Hansen – Email him at khpny19@aol.com
A few more shots from the TL2: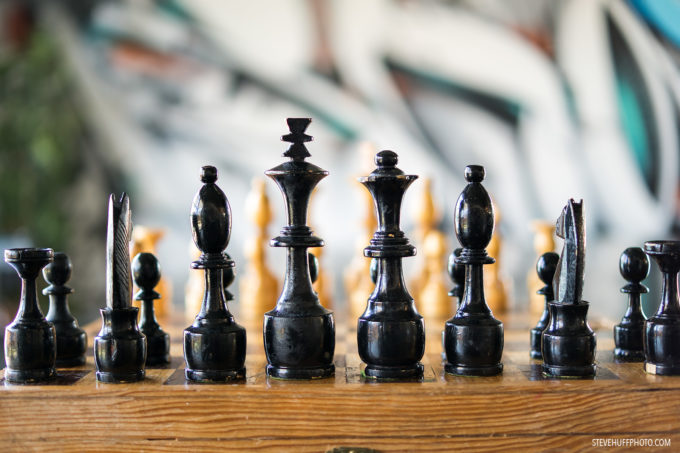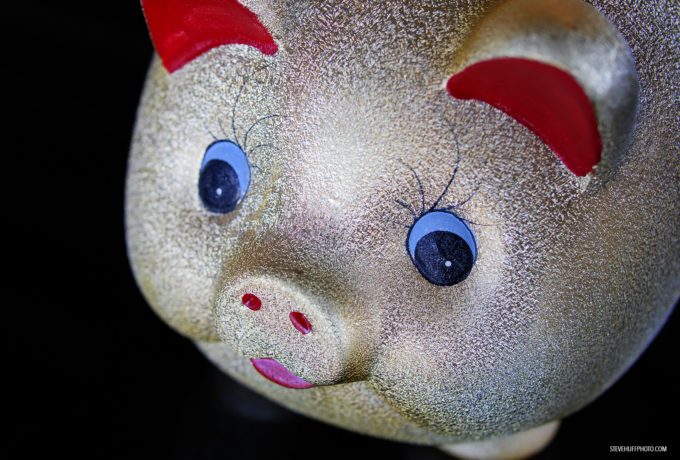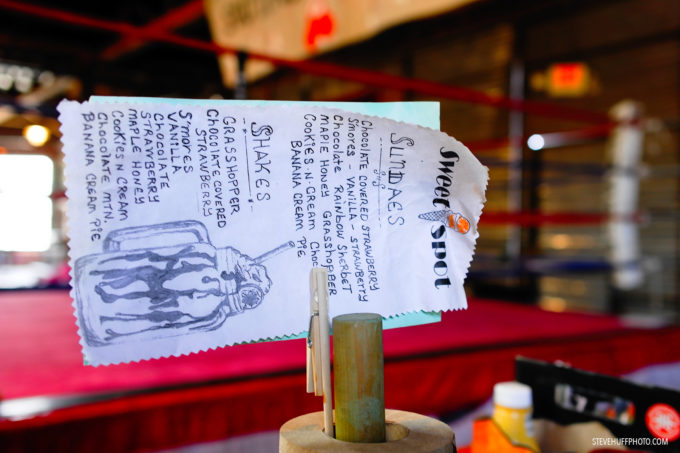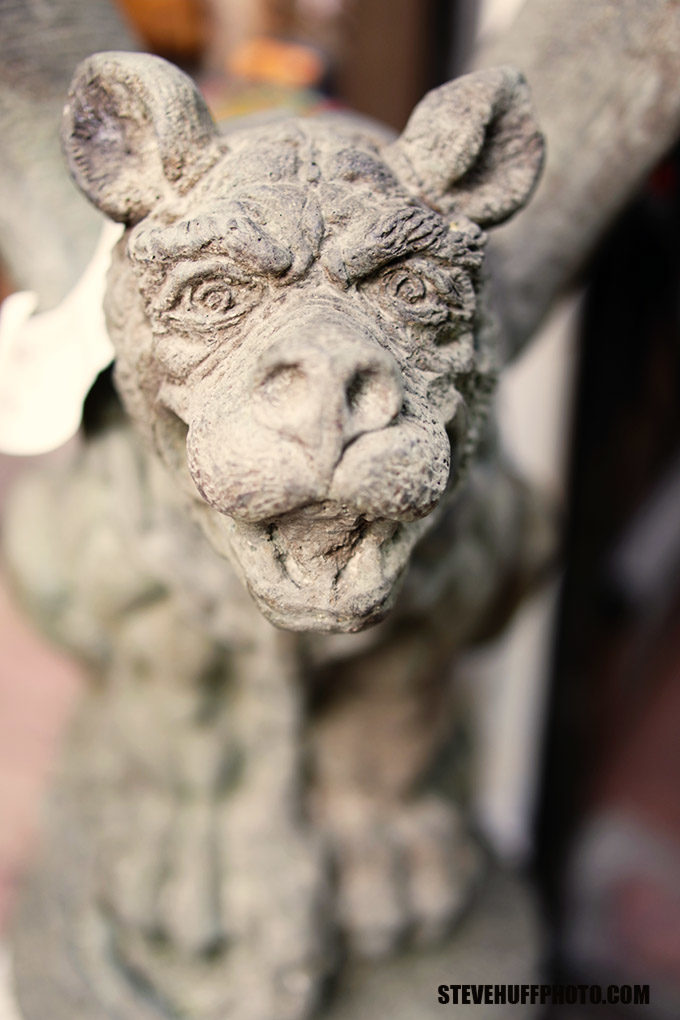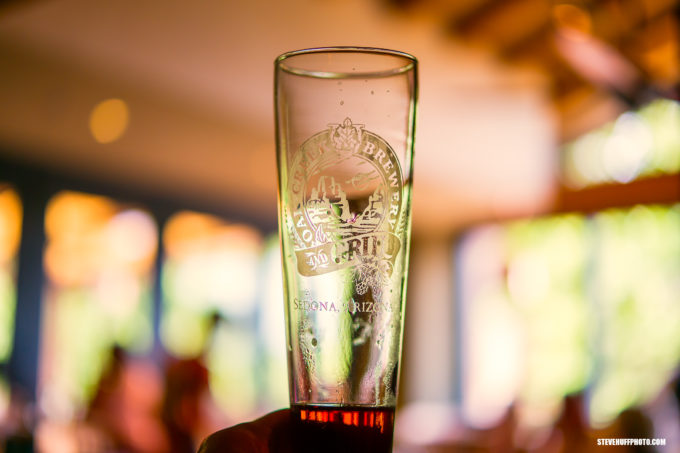 –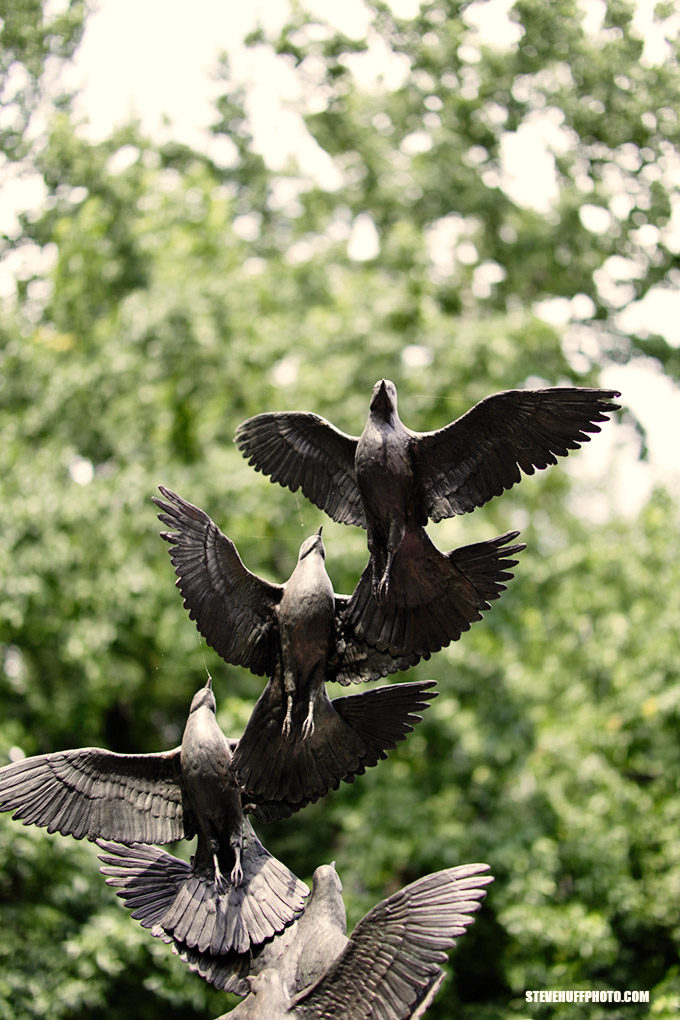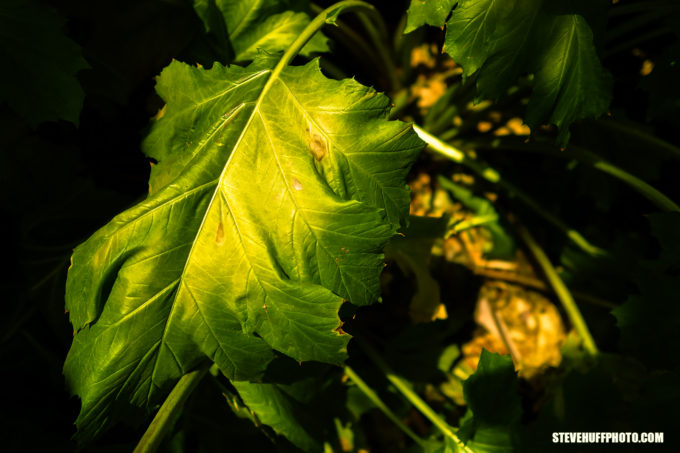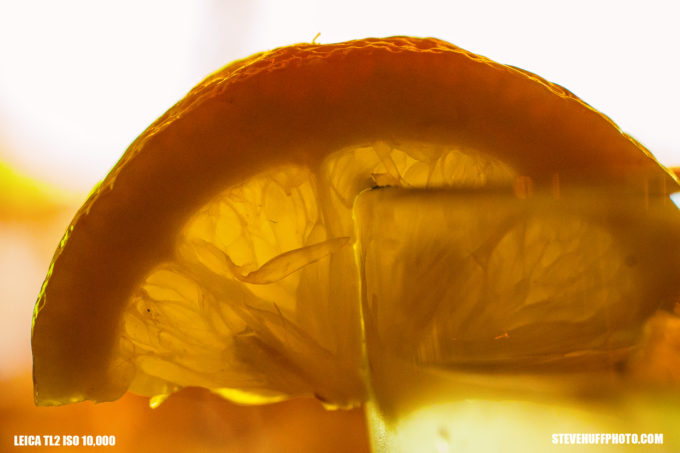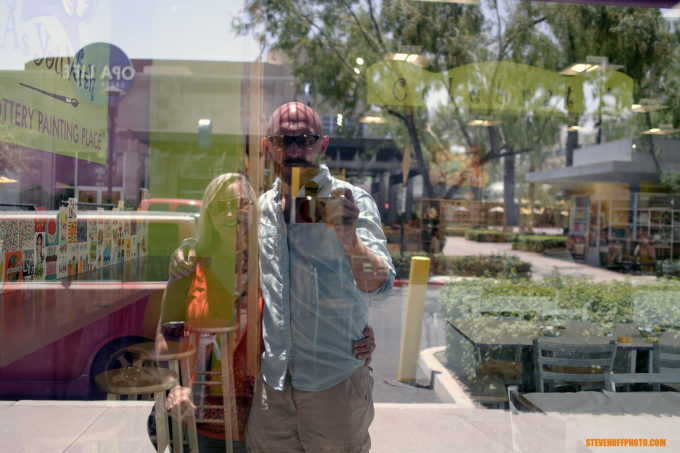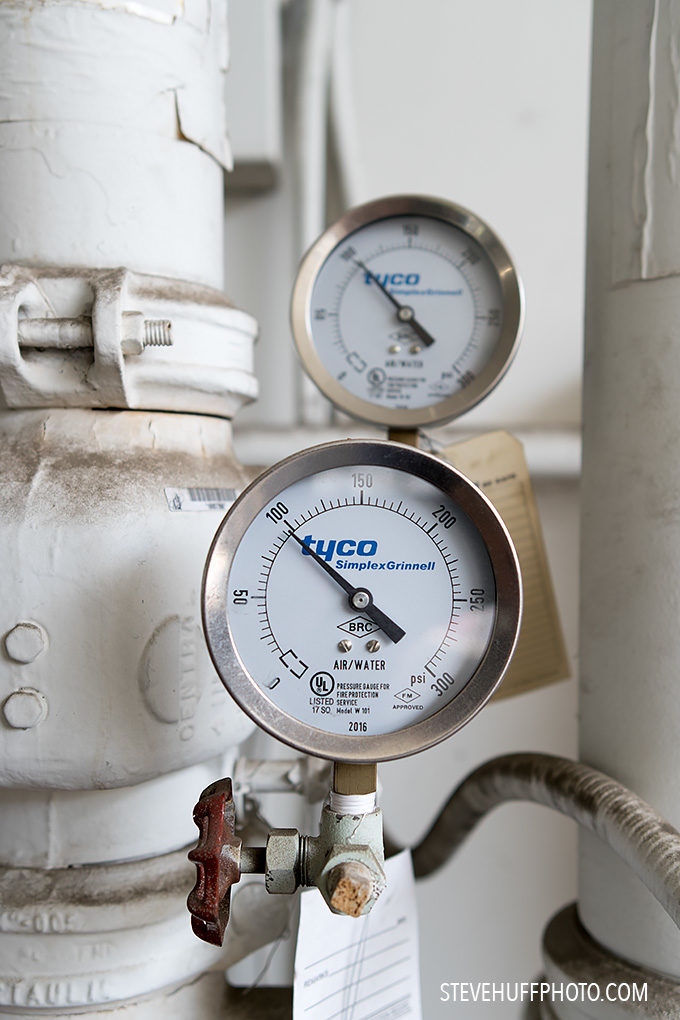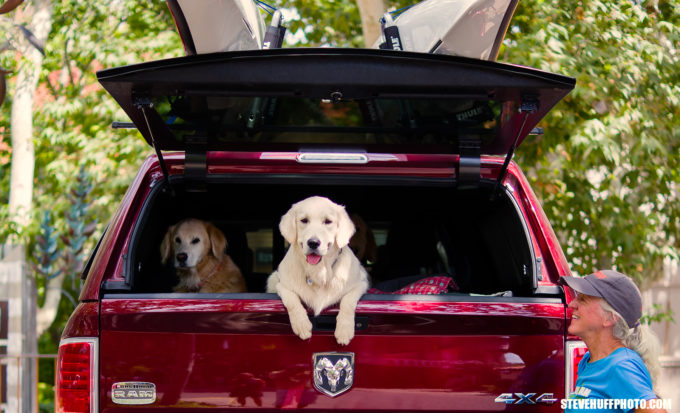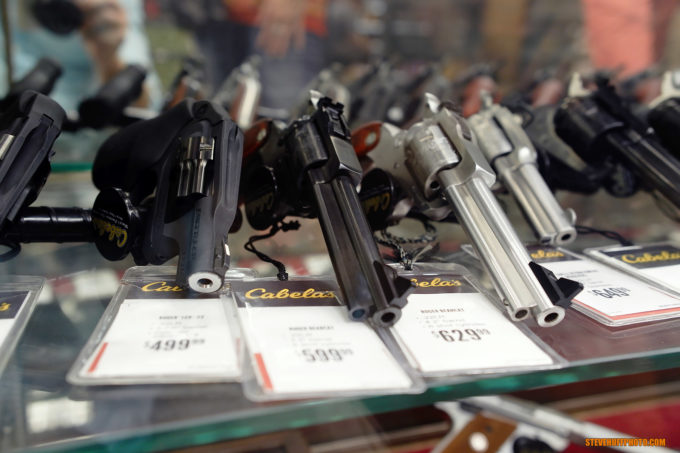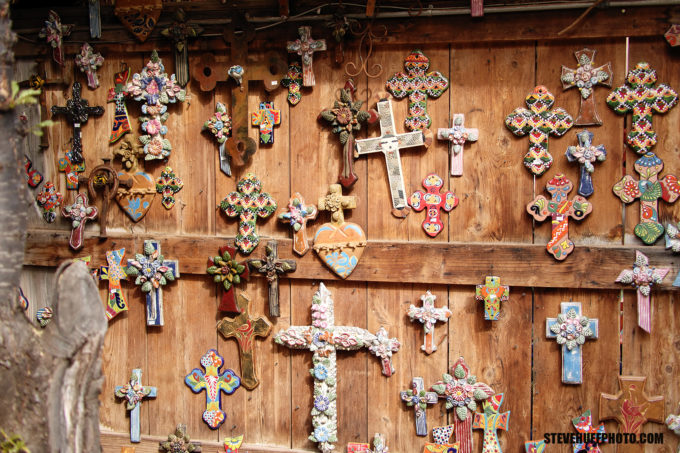 ---
PLEASE! I NEED YOUR HELP TO KEEP THIS WEBSITE RUNNING, IT IS SO EASY AND FREEE for you to HELP OUT!
Hello to all! For the past 8 years I have been running this website and it has grown to beyond my wildest dreams. Some days this very website has over 200,000 visitors and because of this I need and use superfast dedicated web servers to host the site. Running this site costs quite a bit of cash every single month and on top of that, I work full-time 60+ hours a week on it each and every single day of the week (I receive 100-300 emails a DAY). Because of this, I could use YOUR help to cover my costs for this free information that is provided on a daily basis. 
To help out it is simple, and no, I am not asking you for a penny!!
If you ever decide to make a purchase from B&H Photo or Amazon
, for ANYTHING, even diapers..you can help me without spending a penny to do so. If you use my links to make your purchase (when you click a link here and it takes you to B&H or Amazon, that is using my links as once there you can buy anything and I will get a teeny small credit) you will in turn be helping this site to keep on going and keep on growing.
Not only do I spend money on fast hosting but I also spend it on cameras to buy to review, lenses to review, bags to review, gas and travel, and a slew of other things. You would be amazed at what it costs me just to maintain this website, in money and time (250 hours a month, and about $3000 per month).
So all I ask is that if you find the free info on this website useful AND you ever need to make a purchase at B&H Photo or Amazon, just use the links below. You can even bookmark the Amazon link (not the B&H) and use it anytime you buy something. It costs you nothing extra but will provide me and this site with a dollar or two to keep on trucking along.
AMAZON LINK (you can bookmark this one)
B&H PHOTO LINK – (not bookmark able) Can also use my search bar on the right side or links within reviews, anytime.
Outside of the USA? Use my worldwide Amazon links HERE!
You can also follow me on Facebook, Twitter, or YouTube. 😉
One other way to help is by donation. If you want to donate to this site, any amount you choose, even $5, you can do so using the paypal link HERE and enter in your donation amount. All donations help to keep this site going and growing!
 I do not charge any member fees nor do I (nor will I ever) charge for reviews, so your donations go a long way to keeping this site loaded with useful content. If you choose to help out, I thank you from the bottom of my heart.