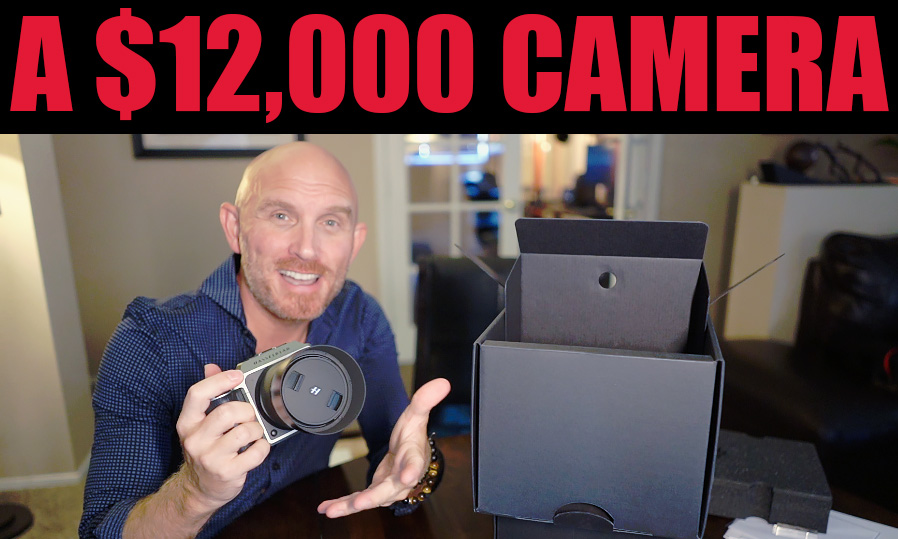 The Hasselblad X1D Unboxing and First Look Video!
Man, that was fast! The X1d arrived this morning, I filmed an unbox and first look video and then charged the battery, updated the firmware and fired off only five test shots in low light and outside. The video below is the unbox, minutes after it arrived with some thoughts.
What is not in the video are my 1st thoughts of it in operation. But I will go over a few of those things after the video…check it out below:
So if you watched that video you could probably tell I was excited ; ) After charging it up and firing off some test shots to see how fast the AF is indoors and out, to see how the start up time is, and to see if this camera is as awful as a couple of reviewers have said it is, well…with my low expectations I am already blown away.
First of all, the weight with the 45mm lens is amazing. It's LIGHT, much lighter than the Leica SL with 50 Lux. End of story. It feels featherweight yet with a solid build. The design, well, it's gorgeous.
Start up is nothing like a pro DSLR or Sony A9. It does take a few seconds to boot up, but I expected this as this is no run and gun machine gun style camera. Its sort of Leica M like in its speed ; ) Which for me, is a positive.
As for Auto Focus? No problem-o. It focused very quickly indoors and out but that is not to say I will not be frustrated with it when I take it out in the real world. I just do not know, as these were five silly tests shots so I could hear that metallic click of the shutter, to see the AF speed and to peruse 50MP of medium format quality.
SO far:
Build: AWESOME
Design: SEXY
Size: Smaller than I thought, much lighter than I thought
AF Speed: Quick, but no Sony A9 or Pro DSLR
Output: WOWZERS in color and smoothness of the tones and detail.
I can't wait to get out and shoot. When I do, you guys will be the 1st to see the results.  This is the kit I purchased at B&H Photo for anyone who is curious.