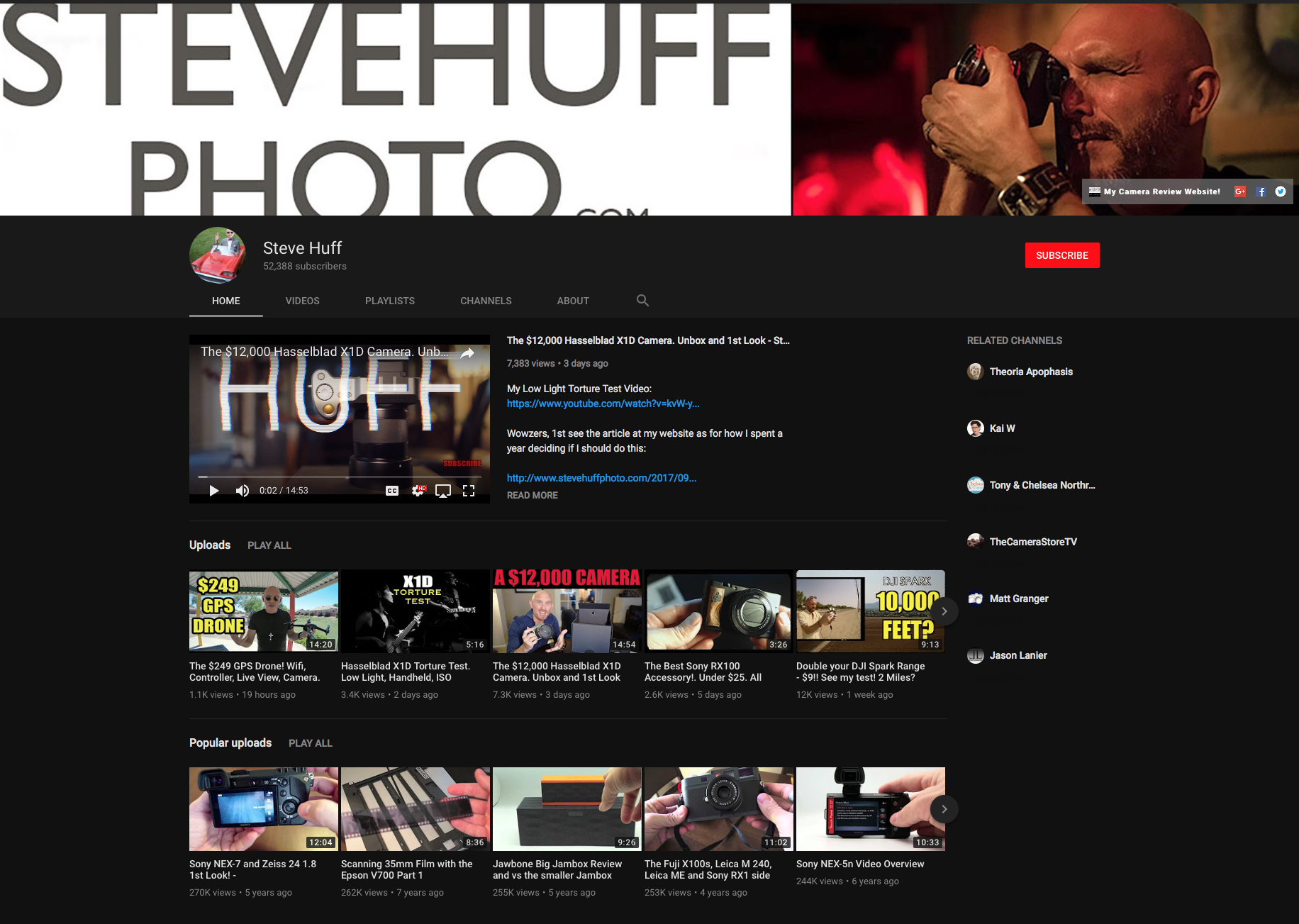 Be Sure to Subscribe to my YouTube Channel! It's Growing!
Just a heads up! I am posting more videos than ever to my YouTube channel (20 in the last month alone) and have some fun stuff on the way. Debby is now with me on the channel, and we have new adventures planned to review gear and travel to cool locations doing so. (Nothing exotic or crazy but fun nonetheless). I will keep all reviews here of course, written and with downloadable photos but am also spending a lot of time working on content for my YouTube like never before. Check it out HERE and subscribe if you want to keep up to date. Also turn on notifications if you want to be notified of new videos as I post them. My next video will be Debby and I heading to Oak Creek Canyon in AZ to test the X1D, then my final X1D review. Also coming up will be a review of the Loupedeck for Lightroom among other things, so check it out if you can.
Just a sampling of videos I posted over the last four weeks, there are more than these at the channel! 
THANK YOU!
Testing A FEW things including the A9, A2000 Gimbal, Leica SL, 10mm Wide lens, and more all at Salvation Mountain (Slab City)
A visit to Sedona to test the 50 f/3.5, Pen-F with 7mm and the DJI Spark, also Debby's 1st review ever…of her favorite BEER!
A photo review of the 50 f/3.5 Heliar
My old Homeless project in photos with narration
The Leica SL and 50 Lux SL
Why I like my DJI Spark more than the Mavic Pro
Camera Bag Fever!