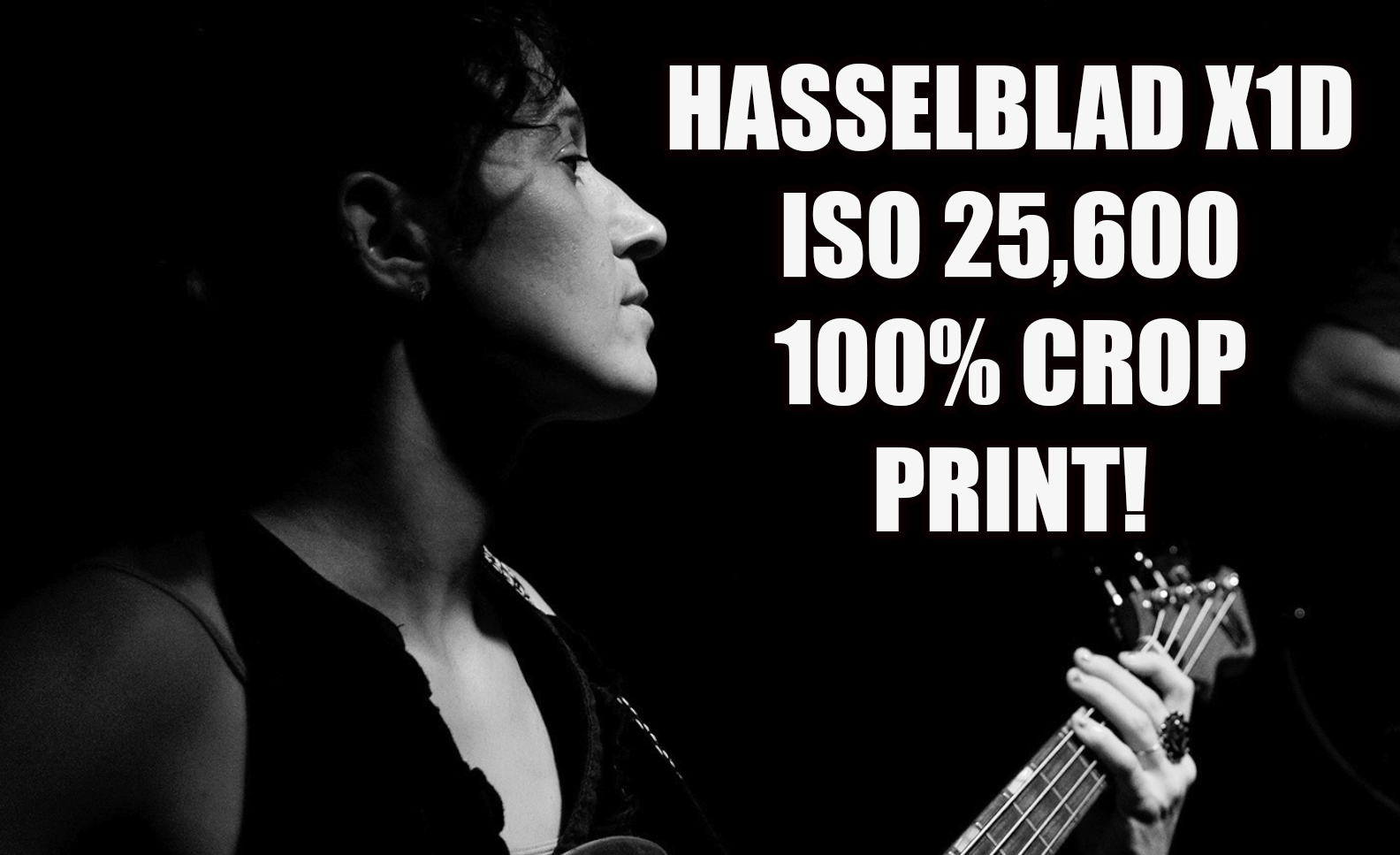 The X1D Still Wowing Me. 16X20 Print, ISO 25,600 looks fantastic.
My review of the Hasselblad X1D may be completed (Part 1-4 have all bene posted) but my love affair has not ended. I just received a print from a 1/3 or so crop of the full frame, shot at ISO 25,600 in LOW light, at 1/60s handheld. I ordered a metal print after cropping the image to see if it would look good or if it would be noisy and look bad. I knew it would look great but did not expect it to be as good as it is.
It is very hard to show in the video below, as the video actually blows some of it out (it is not in Real life) and the video can not show the deep yet gentle contrasts that I see in person. See a video below of my thoughts on this, as well as a big bold statement from me on this camera ; )
One thing I mention in this video is that the X1D has inspired me to do something I have never done before, ever. It inspired me with its feel, control and capabilities in areas I love to shoot so much that I am now going to embark on a year-long project, shooting photos in small intimate music clubs like the one above. I will shoot at whatever ISO I need, and at the end of the year-long journey, I will choose 10-15 images I truly love of the ones I take and will have them printed just like this one. I will then find a club that will allow me to display them (a few of these clubs allow artists, photographers, to display their work for a month, even sell the prints if desired) and yes, that will be the very 1st time I will have done anything like that.
So right off the bat, the Hasselblad X1D has inspired me more than any other camera in my life to get out and DO, and embark on a long-term project that will not only be rewarding to me, but allow me to experience new things, new music, new people, make new friends and have (hopefully) beautiful prints come from it that I can enjoy.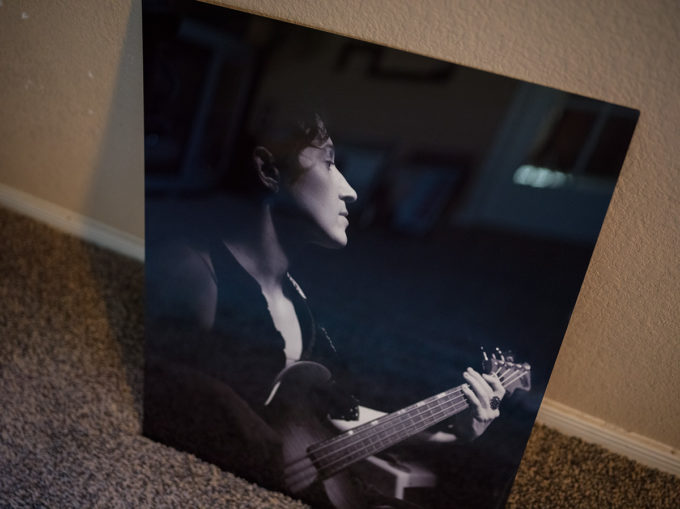 When a camera does this for you, then you know you have the right camera for you. For me, it is the X1D (and Leica M, always) but for you it could be an Olympus PEN, EM1, or a Sony A9 or A7 or a Nikon or Canon, or any camera that motivates YOU to get out and use it.
The 2nd best camera I have used in these very low light situations has been the Leica Monochrom 246.
It too has a way about rending these low light in a very nice monochromatic way. While many thought THIS Leica M Monochrom was ugly, I see it as gorgeous and unique. If I had the money, it would be mine as it is not really any more expensive than buying it in standard black for the kit. Maybe by $1400 or so, but for me…another camera that would inspire me like mad. Imagine a Leica M Monochrom and an X1D, wow, what a team this would be for my project but as it is, I will have to be happy with just the X1D (and I am).
So I just wanted to share my happiness with the X1D and the print I received from a crop of a ISO 25,600 image. Blew me away and looks gorgeous hanging in my bedroom.
Below is the original image and then the crop I printed. I posted these in part 2 of the review but here they are again in case some of you missed it.
So what camera get YOU excited to get out and use it?