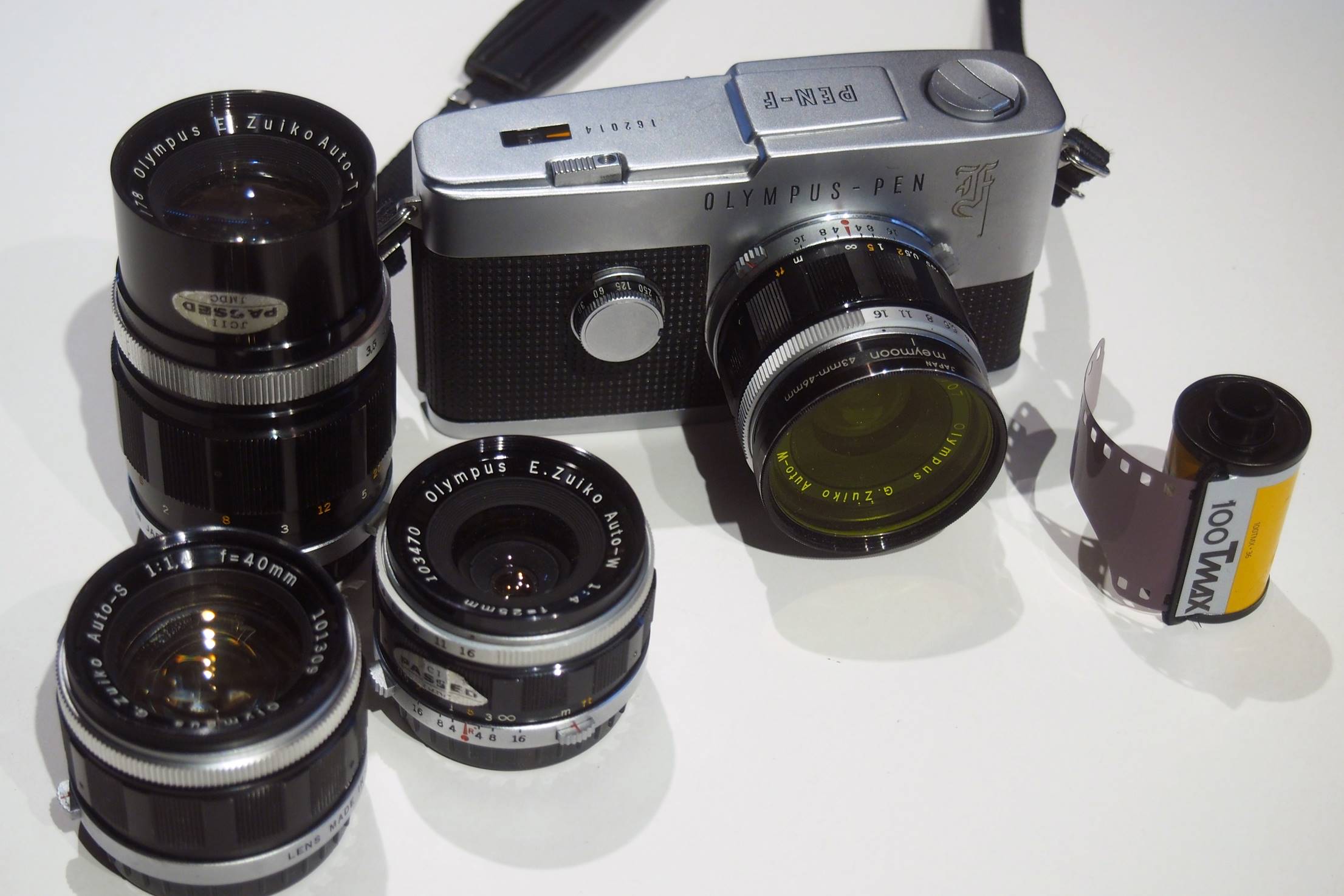 Shooting San Francisco in black and white with the Film Olympus PEN F.
By Dirk Dom
Hi!
I just got back from a 16 day trip to San Francisco.
As my only camera I took the Olympus PEN F, a little SLR jewel from 1962. It shoots half frame (18 X 24mm negatives), 72 images on a roll of 35mm film. I took no light meter, eyeballed the light through the Sunny f/16 rule.
I bought the PEN about twenty-five years ago as an investment, and didn't use it until about a year ago. That was so much fun I took the plunge and took it to S.F. as my only camera. I have four lenses for this camera: 20mm f/3.5, 25mm f/4, 40mm f/1.4, 100mm f/3.5, equivalent to 28, 35, 56 and 140mm on full frame. The 20mm I bought for $320 a week before I left as I wanted a wide angle. The lenses are tiny, I walked about in S.F. with the 20, the 40 and the 100, and it all fit easily in a 5 by 5 by 8 inch camera bag.
I shot black and white, Kodak Tmax 100, with a yellow filter.
I'm very much a fan of shooting "one lens, one camera", but since I was there only for sixteen days I couldn't repeat my walkabouts and I took the three lenses with me. That made for a lot of lens and filter changes, but that was O.K.
My ex-wife and son live in S.F. and I'm photographing that city as a project. I'm from Belgium, it's a ten-hour flight. So far I've photographed there with a digital Olympus PEN, a Mamiya 7, a Canon F1 and a Hasselblad Xpan. I go on five to eight-hour long walkabouts in and around the city.
So, now, the silver based PEN. I'm crazy about grain and the tiny negatives certainly had no lack of that. It's silly to try to compare with medium format or digital: the PEN has it's unique way of rendering images which you best appreciate al on its own.
Shooting it was immense fun. Because it's an SLR I could frame and compose with extreme accuracy. The 20mm focuses down to five inches. Eyeballing the light was no problem, except in Muir Woods, a Coastal Redwood forest. There, there is a 10 stop difference in light intensity between the sky and the deep shade under the 300 feet high trees and shooting wide open at 1/30th I got almost nothing on my negatives.
I came home with 280 images, shot about 20 a day, and I've got about 25 keepers.
My hallmark as a photographer is producing images with non reproducible, unexpected stuff in them. I just seem to keep on making them. This time I have three of them:
First is an image of dried out flower stalks shot straight into the sun, the 100mm lens wide open. because the PEN only allows 1/500 second, this shot was so grossly overexposed the negative was entirely black, but the scanner managed to get an image out of it. Working with burning and dodging in Photoshop this came out: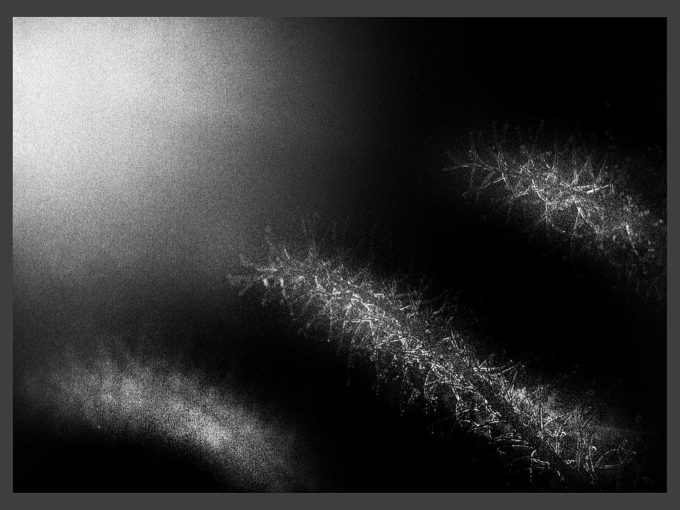 This was what I originally had in mind, sort of. Never thought it would work out.
I did this spectacular eight hour walk, for people who know S.F., here's the itinerary:
BART to the Embarcadero, ferry to Sausalito, walk to Fort Baker, under the Golden Gate bridge, all the way up to the big viewpoint on the Marine headlands (one of the most beautiful views in the world), back, crossing the Golden Gate bridge, bus 28 to Daly City BART and the bus back home.
At Fort Baker, I made this shot: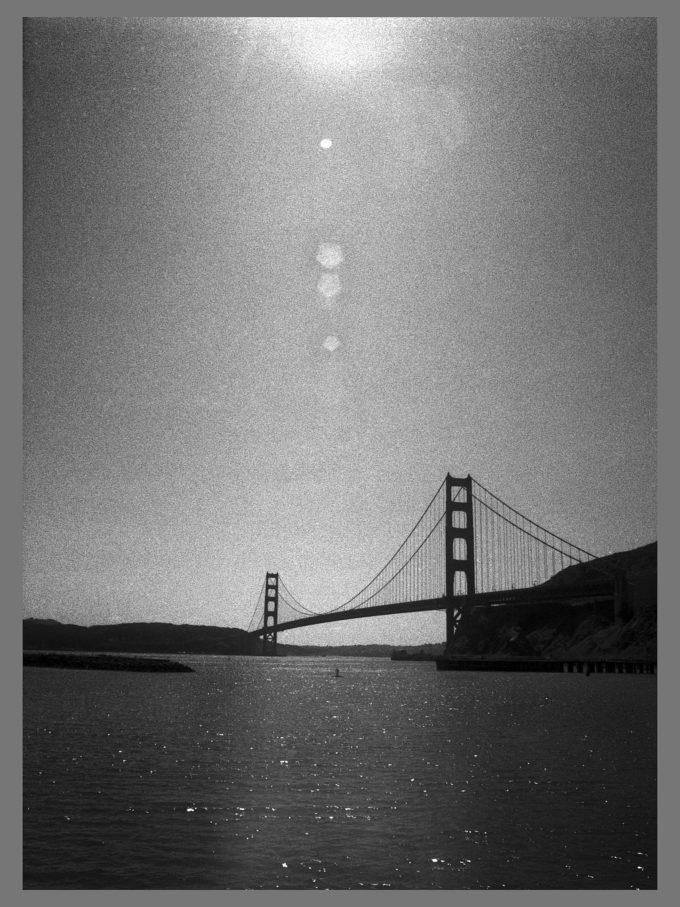 The exact symmetry of the sun spots was totally unexpected.
And walking under the Golden Gate bridge, this one: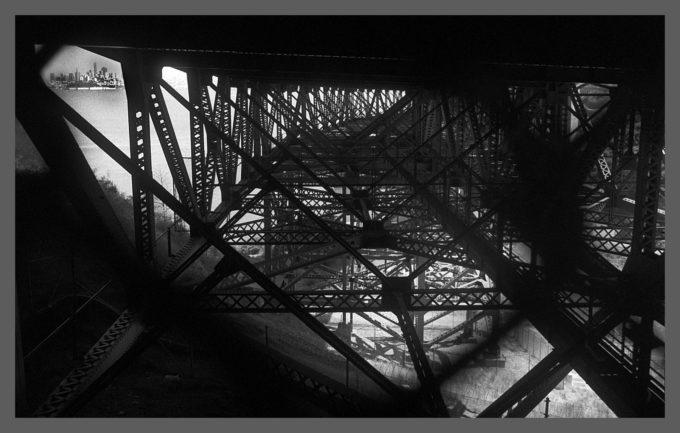 Imagine my surprise of seeing the city when I scanned this one.
I put a lot of work into Photoshop, practically all burning and dodging. I also correct perspective. Except for levels and some very careful sharpening I use nothing.
Here's some five more shots which I think came out good:
Walking the coast near Pacifica.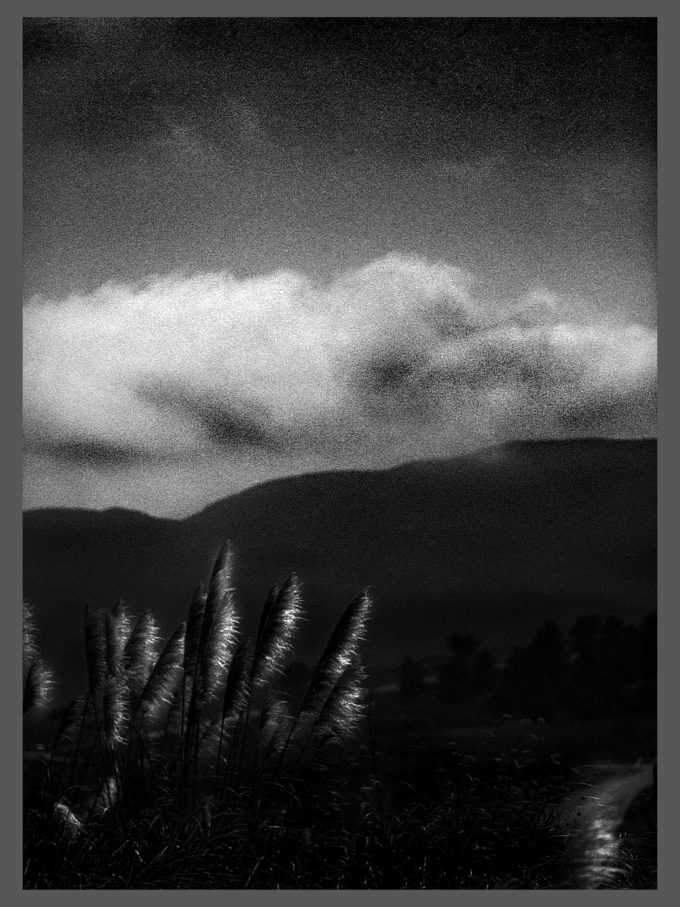 This trip, I've been literally everywhere around the Golden Gate, because I wanted to do a project of it. That bridge is of course photographed billions of times a year. But still I enjoy shooting it. I wonder how it is at the big viewpoint at the Marine Headlands during tourist season.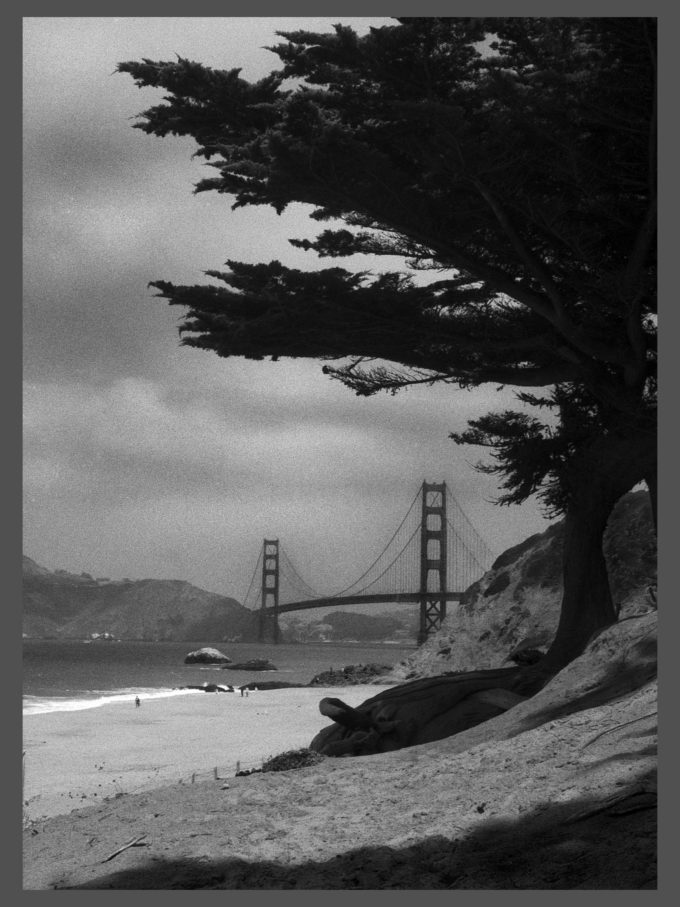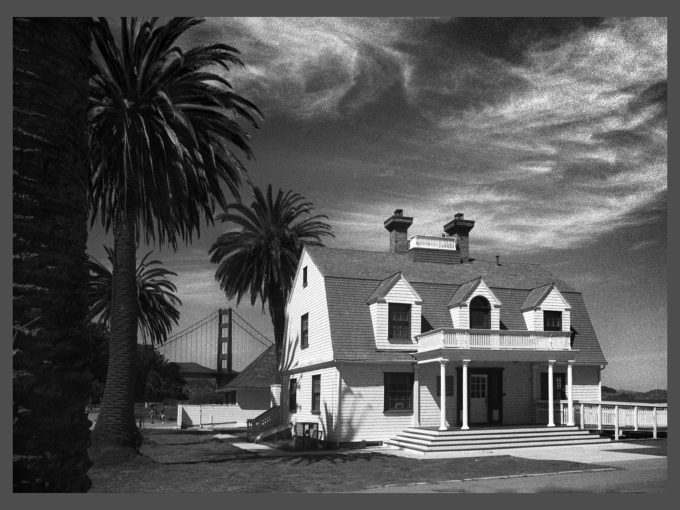 People shooting the Golden Gate bridge which is to the left, all selfies of course: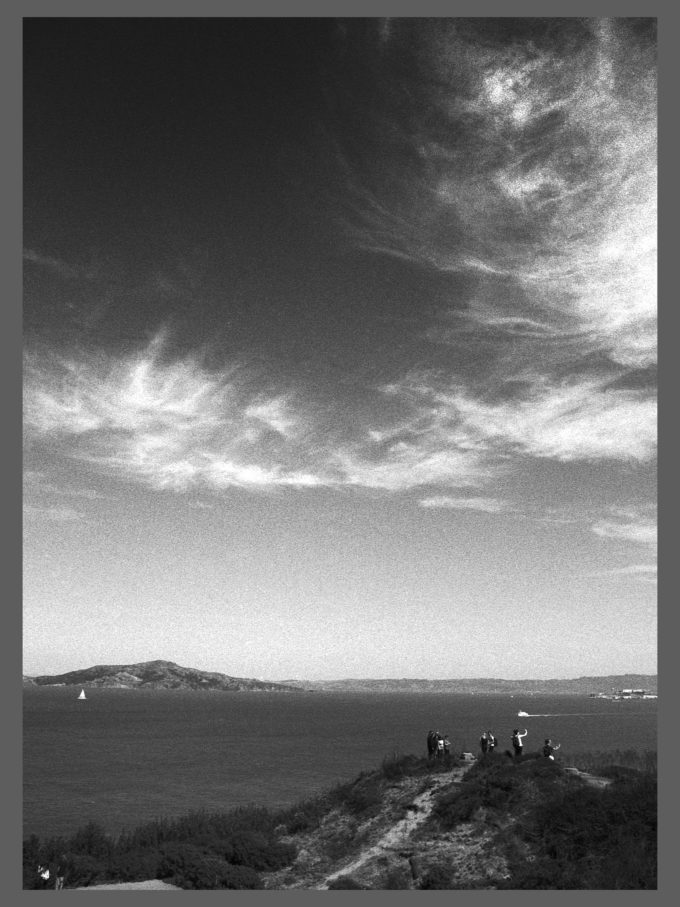 The view through my ex-wife's living room window: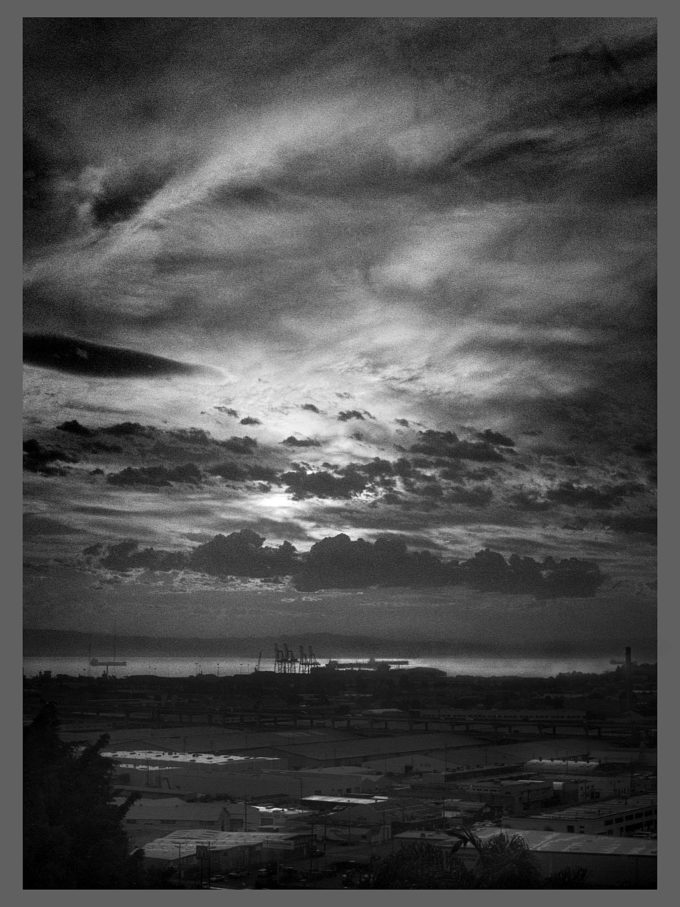 My son grows marijuana, which is legal there: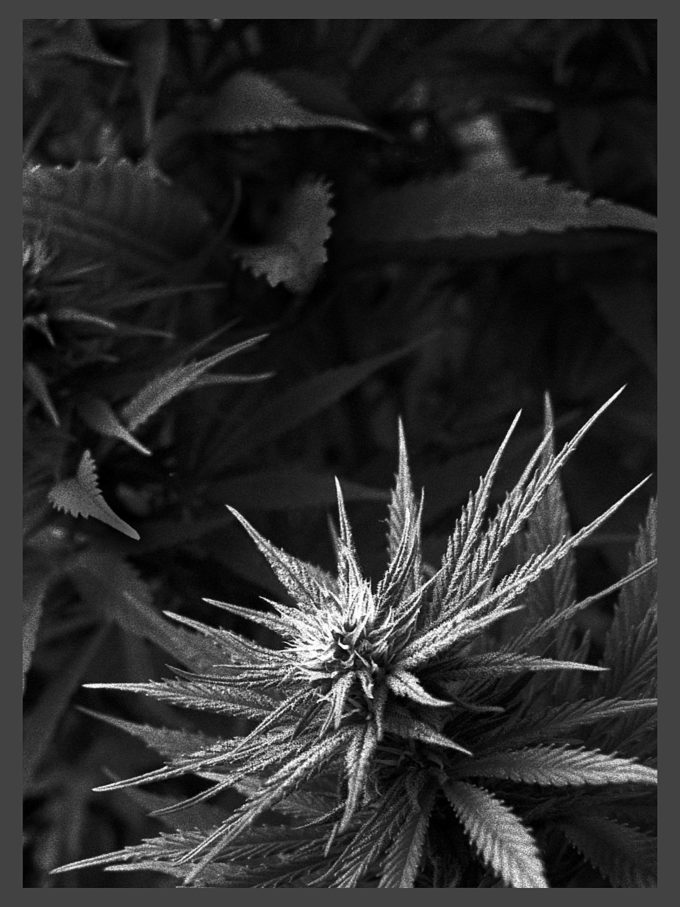 Now, I've got a Linhof Technikardan with six lenses. It's a technical medium format camera which shoots 6×7 and 6×9. I very much enjoy spontaneous, unexpected photography and like to be surprised by images. So far, I've taken out the Linhof for real two times and the results were stellar. But it takes at least five minutes to set up per shot, where 's the spontaneity, and I always go back to my rangefinder Mamiya 7 and Fuji GL690. Right now, I've been in S.F. for my shooting project about six times and I'm beginning to know the city. Next year in September I'm going back there for 16 days and I'll take nothing but the Linhof. I'll go on walkabouts again and use the places I know beautiful photography is possible as a base and see if I enjoy it.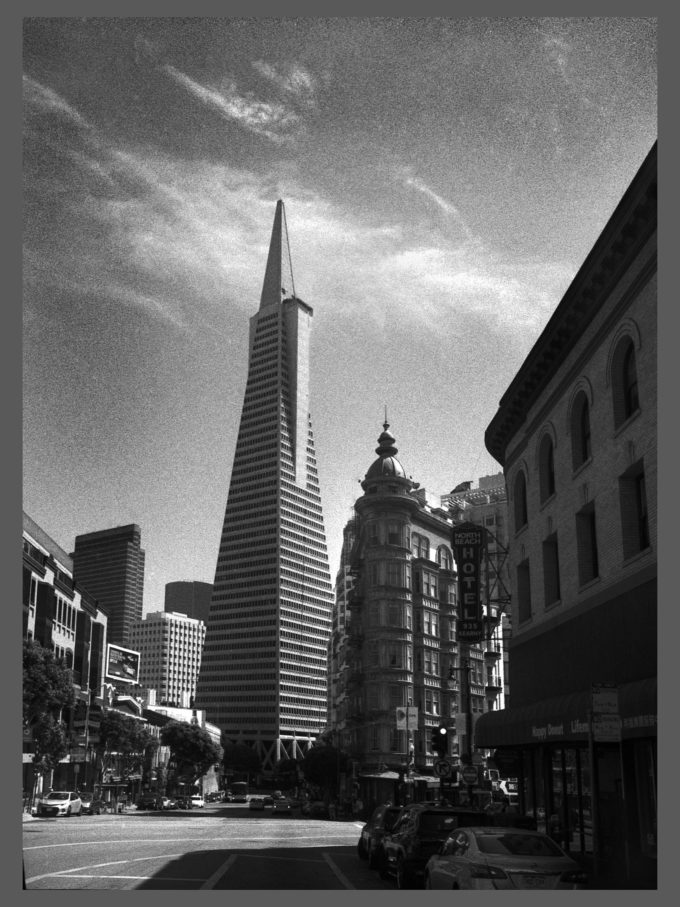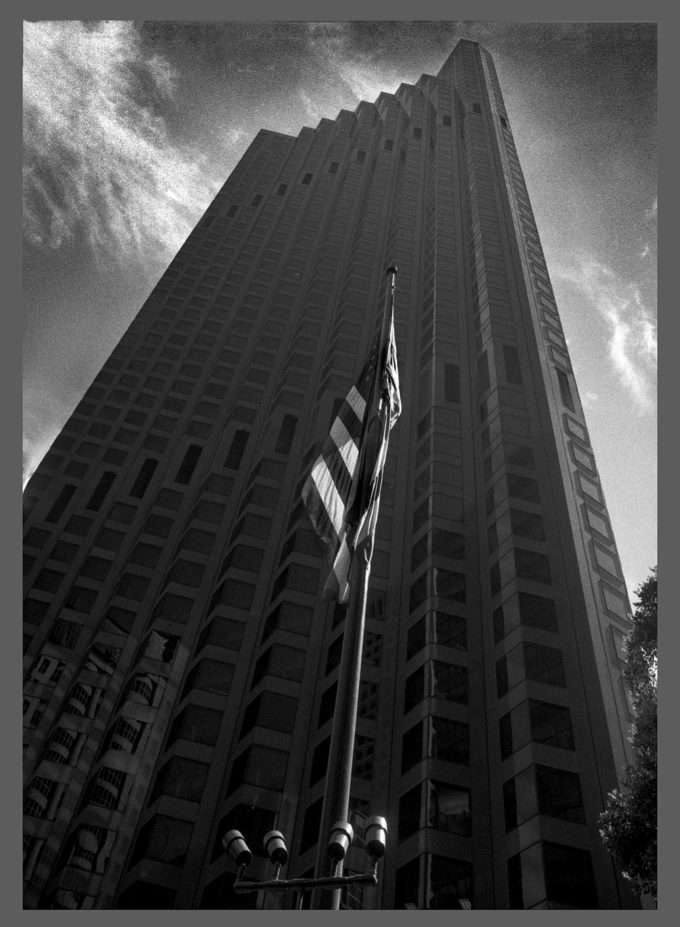 I've been fascinated by the huge parking garages near the Embarcadero for years. This is how they come out on the PEN: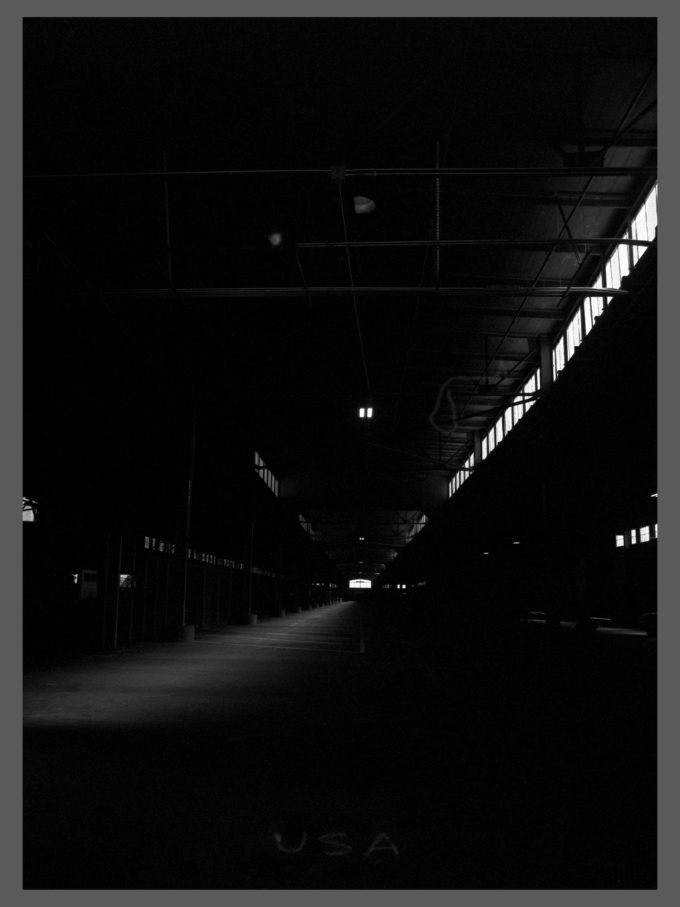 Well, and here's the view from the Marin Headlands, a portrait of my son. I wonder how many people shoot it a year.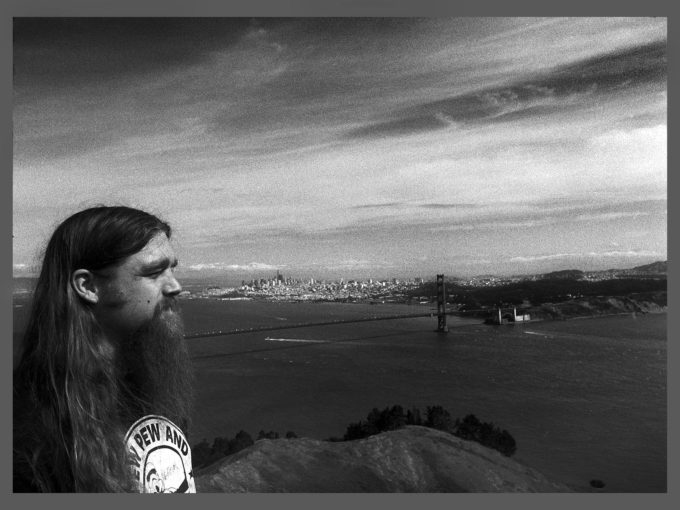 For those who want to shoot S.F. and wonder about which selection of lenses to bring: all you need is the equivalent of a 28, 50 and 135mm on full frame. the only place I wanted something wider like a 20 or a 24 was at the viewpoint of the Marine headlands.
If you want to shoot black and white film, always use a filter. I used a yellow filter this time. It brings out skies and increases contrast.
One final remark: There are two ways of viewing these images as they should be seen: one is on serious Baryta prints, the other is opened in Photoshop on my Eizo monitor. All other hard- and software messes up the images. I can't really show them, my apologies for that!
Bye, and thanks, Steve, for posting this!!
Dirk.