Hitting the streets with the Hasselblad X-Pan
By Robin Schimko
Hi Steve, Its been a while since I submitted my last user report. Today I have something new for you or should I rather say something old? You seem to enjoy your new Hasselblad as much as I enjoy my old Hasselblad X-Pan.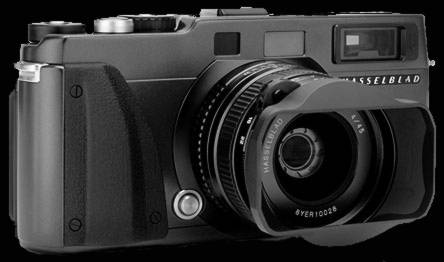 Earlier this year I started to shoot film and the first camera I got was the X-Pan. I had the opportunity to get one in good condition for a very good price. Since I shot my first roll I am addicted to this camera. The images it delivers are so cinematic, it's almost unreal.
Most of the time I use it for street photography and occasionally for portraits.




Getting a good composition with this camera can be a challenge since the field of view is so much different. However, with a little bit of practice it will get easier over time and the whole process is very enjoyable.
I started with black and white film but now I prefer to shoot color and most of the time I use some variant of Kodak Vision3 motion picture film. It's a bit more work when developing but it's very cheap and the results are fantastic.




I also started a Youtube channel where I take my viewers along with me by filming with a GoPro on top of my camera.
Here are a couple of images that came out of my X-Pan over the last 6 months.
Thank you for reading! 🙂
Instagram: https://www.instagram.com/the_real_sir_robin/
Youtube: https://www.youtube.com/channel/UCc-9JMcDZSh6R4OXuWX6Gag
Website: http://www.fotodesign-rs.de http://www.hochzeitsfotograf-rs.de