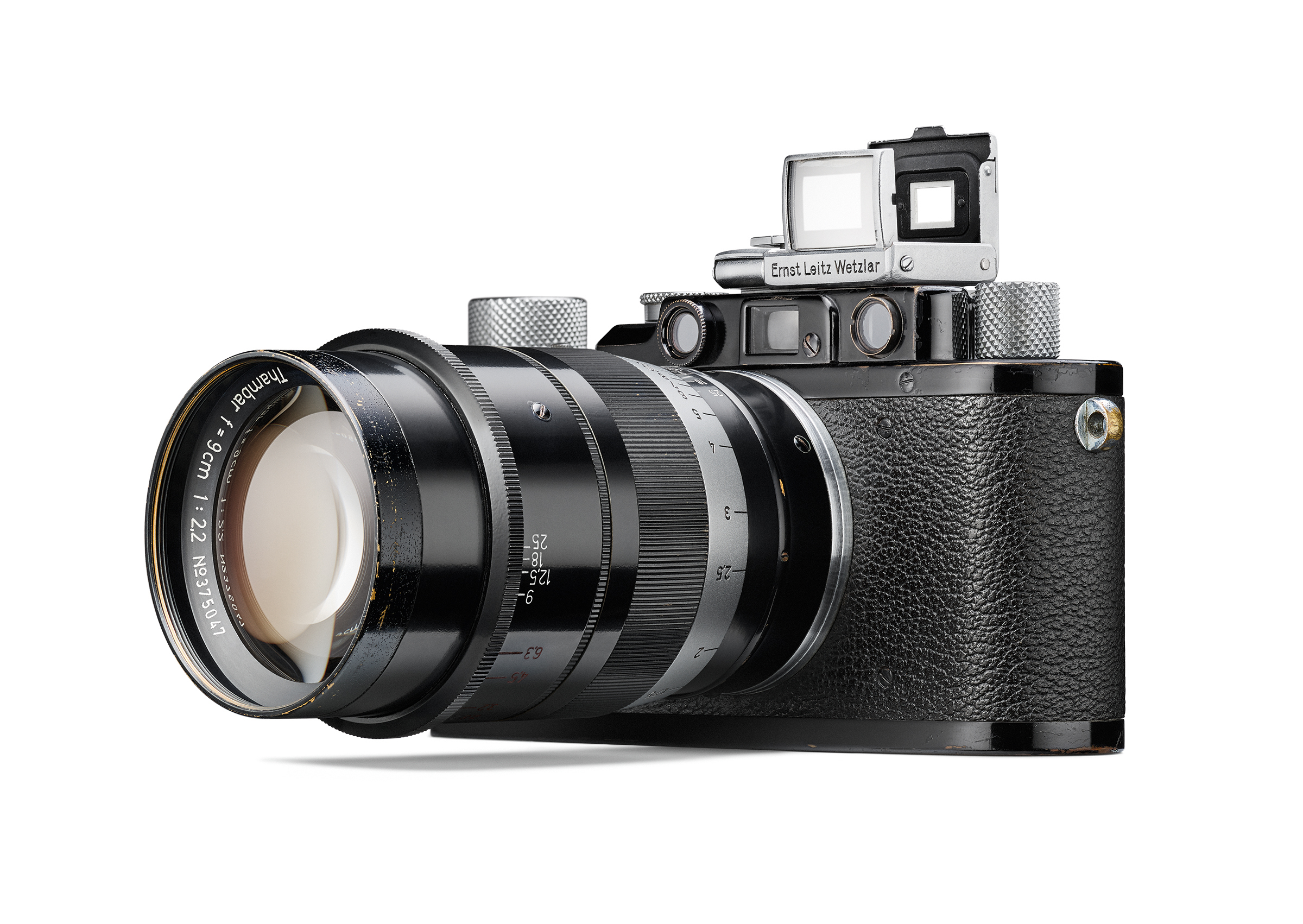 Leica Camera Presents the Leica Thambar-M 90 mm f/2.2
I missed posting this last week, sorry about that. This new lens from Leica is something old, something new and all out dreamy. The Thambar lens is a recreation of a classic that will delver a VERY unique look to your images. It will give you a soft glowing focus look, straight from the camera. It also has unique bokeh. This lens is a 90mm f/2.2 and a beauty.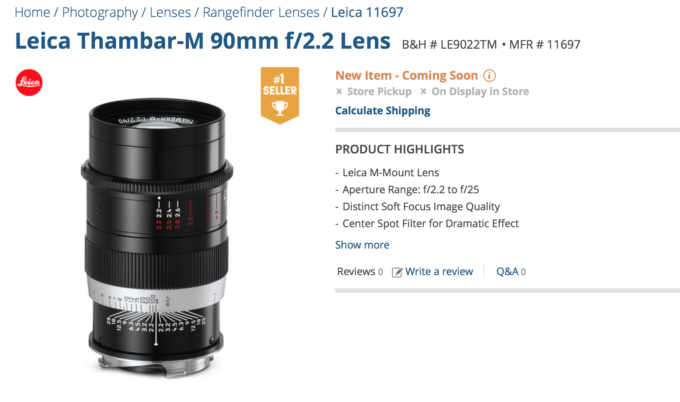 This lens was originally produced in 1935, so imagine getting the look from 1935, today. While many manufacturers, including Leica, have worked so hard to deliver perfect, cutting edge modern lenses it is sometimes nice to go back in time, and enjoy taking photos in a different way.
This "new" old lens will be available starting in November and I plan. to do a full review I look forward to it, as I love old vintage lenses and this lens has been on my radar for years, as it is one Leica lens I have never shot. Now I can. Getting one of these beauties will not Coe cheap. $6495 will be the price to own one. Ouch.  You can pre order it at B&H Photo NOW if you are interested in this unique Leica lens. BTW, this is for the M mount.
Leica Press Release and Photos of the lens Below:
A modern renaissance of the classic lens, Thambar gives photographers
an unparalleled soft-focus aesthetic
October 17, 2017 – A legend reborn: Leica Camera has expanded its lens portfolio with the Thambar-M 90 mm f/2.2, a revival of its legendary lens that has, for years, intrigued collectors and photographers alike.  Originally produced in 1935, the Thambar is available once again and distinguished by its characteristic soft-focus effect and unmistakeable bokeh.
THE THAMBAR LOOK
While modern lenses typically strive to achieve the highest levels of sharpness and clarity, the Thambar-M 90 mm f/2.2 is all about 'the look.' The Thambar lens is known for its ability to capture portraits with a signature aesthetic that cannot be reproduced in basic digital post processing.  Its focal length of 90 mm and optical design together give photographers the perfect tool to compose images with a romantic look and narrative in mind.
The soft look of the Thambar is the result of intentional under-correction from its spherical lens elements. This under-correction increases towards the edges of the frame, allowing both the degree of softening and the depth of field to be precisely controlled by the smoothly-turning 'stepless' aperture ring. The effect is most pronounced at wider apertures, and is progressively reduced as the lens is stopped down.
SIGNATURE THAMBAR DESIGN
The design of the original Thambar lens has been almost completely preserved in today's Thambar-M 90 mm f/2.2. The black paint finish, the proportions of the lens and its aperture engravings in red and white are nearly identical, while slight modifications align with the minimalist design of modern M-Lenses. The knurling, lettering and scales, and the specific use of sharp edges and bevelling underline the precision of the Thambar-M's industrial design. The most pronounced difference between this lens and the original is the single-coating to protect the glass against environmental influences and surface corrosion, ensuring this new incarnation can live a long life under heavy usage.
"The name Thambar has always been preceded by the adjective 'legendary' – rightly so. It portrays people with a wonderful aura, in a romantic way – but landscapes too are raised to a higher, incomparably aesthetic plane. The addition of a new incarnation of this classic lens to our selection of vintage lenses was one of our greatest wishes – to my great delight, this wish has now been fulfilled." emphasises Dr. Andreas Kaufmann, majority shareholder and chairman of the supervisory board of Leica Camera.
As is the case with all Leica lenses, the Leica Thambar-M 90 mm f/2.2 is manufactured in strict compliance with Leica's stringent quality criteria to ensure a long working life. The lens hood, the ring of the center-spot filter and both front and rear lens caps are made of metal and even smallest details, like the felt lining of the lens hood and the front cap, contribute to the exceptional quality of this lens. The design of the rigid leather lens case, finished in a 'Vintage Brown' is identical to that of the original from 80 years ago in almost every respect.  As in the past, the center-spot filter can be safely and conveniently stowed away in its lid.
The Leica Thambar-M 1:2,2/90 will be on sale at Leica boutiques, stores, and dealers beginning mid-November 2017.