Weekend Tidbits. Canon EOS-M, RX1 lens rated and new Leather straps…
Hello to all and happy Saturday! I'm feeling a but better today after going through the worst flu of my life for the past 6 days straight. I have had so much bed rest during these past 6 days I am starting to go stir crazy! I am now feeling a bit better I NEED to get out of the house and see some sunshine. Since I have not done too much work over the past week I want to get caught up and post some things I will be talking about and reviewing soon.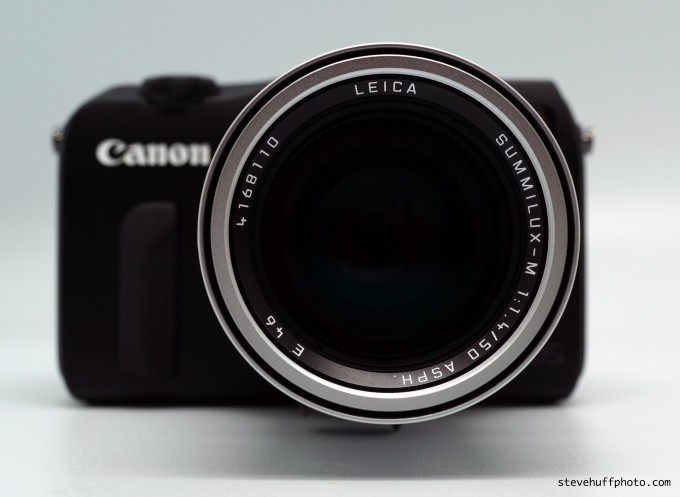 Canon EOS-M – Dud? 
I have had a Canon EOS-M here for about 5 days but did not even take a serious look at it until today. I fired off some test snaps with the included 22mm f/2 pancake and was all set to write the shortest EOS-M review ever (not good). One reason why is that the AF on this guy is turtle slow and makes the Fuji X cameras appear to be speed demons. The EOS-M is also very small and overly simplified to the point where it is basically a point and shoot with an APS-C sensor. There are no real dials or enthusiast buttons and I am puzzled as to why Canon even released this.
They only have two lenses for it, the 22 and a 18-55 kit quality zoom. That is it. For $799 with the 22mm (which will almost give you a 35mm equivalent due to its APS-C sensor) and no EVF, VF or real controls, I would buy a NEX-6, NIkon V1, Olympus OM-D or even a Fuji X-E1 over the Canon EOS-M. I just do not get who it is for but have a feeling hardcore Canon fans are the ones who are buying it because it is NOT a fun camera to use due to the slow AF, lack of VF, and the fact that it feels like a small P&S. It does not really inspire me in any way. You figure Canon would have been able to release something to kick all of the others to the curb in the mirrorless world but nope. Not even close.
I will still shoot with it over the next week though and even will be trying out a Leica 50 Summilux ASPH on it to see how much fun it is with manual quality glass. To me, the 50 Lux ASPH is the best Leica lens ever. I've always been stuck between the 35 Lux and 50 Lux but the 50 is THE ultimate Leica lens, period. My best shots over the years have come from this lens and I plan on making this my exclusive lens with the new Leica M.  Not sure how it will do on the EOS-M though, but I will see soon enough 🙂 I enjoyed using it on my OM-D a while back and it delivered that "lux" magic even with the smaller OM-D sensor. It is a lifetime lens and no longer has year-long waits, in fact Leica dealers should have a few in stock right now and I know for a 100% fact that Ken Hansen has a LOAD of them right now.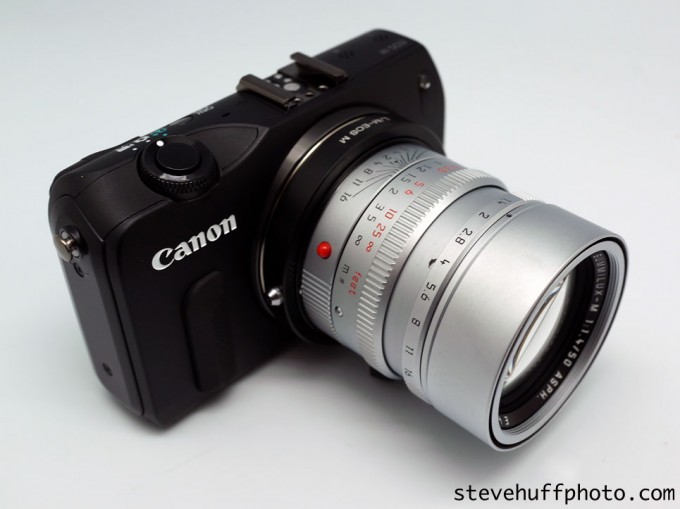 Still, I would never buy the EOS-M to shoot Leica glass on anyway as Leica glass works so well on the Sony NEX, Fuji X or Olympus OM-D (and best on the Leica M bodies) due to them having actual viewfinders. So first impression of the EOS-M without any shooting time is a big disappointment. I can tell the IQ is good but it does nothing that other APS-C sensors can not do but give you those Canon colors.
–
The Sony RX1 Ziess lens tested by DXO..and it's a beauty!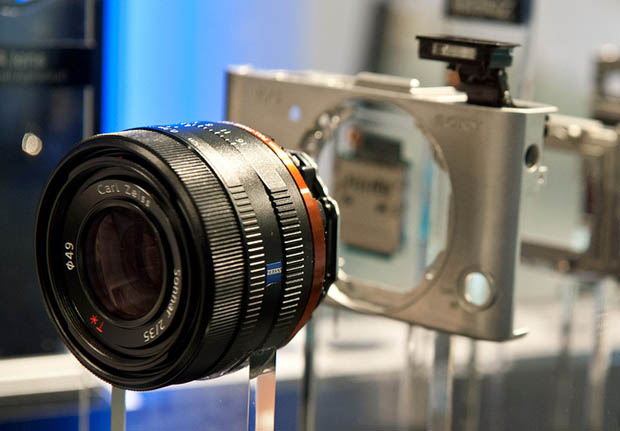 So DXO tested the Sony RX1 Zeiss 35mm Lens and boy did they REALLY RAVE ABOUT IT. This will give you an idea on why the RX1 is priced as it is..THE LENS  is the heart of the system and tested better than the stand alone $1800 Zeiss 35 1.4…
"Its optical performance is outstanding, and particularly noteworthy for its consistent sharpness and homogenous imaging across the frame. With excellent image quality at maximum aperture becoming outstanding at f/2.8 and on, the Zeiss Sonnar T* 2/35 is likely to become a classic, against which all others are judged. Of course the lens can only be obtained with the purchase of the RX1, a camera that is not entirely without its own quirks and shortcomings. In spite of this, if you have the money to invest, then close to perfect imagery is assured."
 "With a high overall DxOMark score of 33, the Carl Zeiss Sonnar T* is a superb performer optically. That score puts it comfortably ahead of the $1,850 manual focus Carl Zeiss Distagon T* 1.4/35 (35mm f/1.4) on a Nikon D3X, which achieved a DxOMark score of 30.""
So there ya go. This Zeiss lens is "likely to become a classic, against which all others are judged" – Same thing I thought from the get go without needing to do any measurements. The RX1 is a beast.
–
Hand made Leather straps – Tap and Dye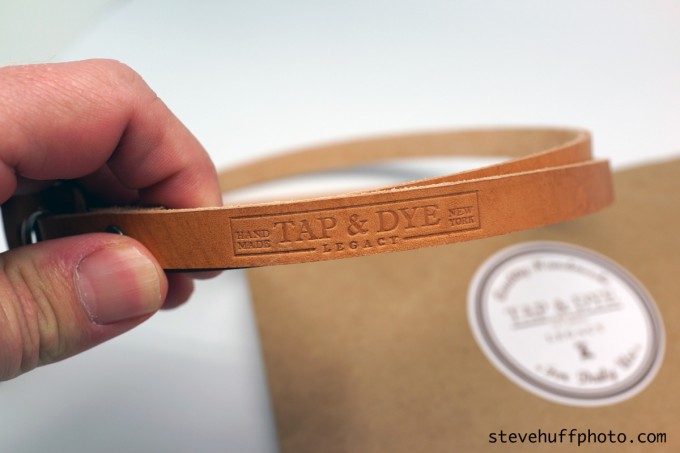 A few weeks ago I received some straps from a company called "Tap & Dye" who told me their straps are hand made in the good old USA (New York) and I have to say they are very nice quality straps. With so many strap manufacturers out there today it is not hard to find a great strap but sometimes it can be tricky to find one that really gives you what you are looking for when it comes to comfort, usability, security, length, etc. I have seen some Leather straps selling for $200+ but Tap & Dye straps come in under $70 which makes them a good buy for a strap that will last you a lifetime.
These straps will get soft over time and wear in to your own body but when you first get them they will have some stiffness going on.
You can order in any size from 38″ to 48″ and they also sell hand straps using the same quality leather.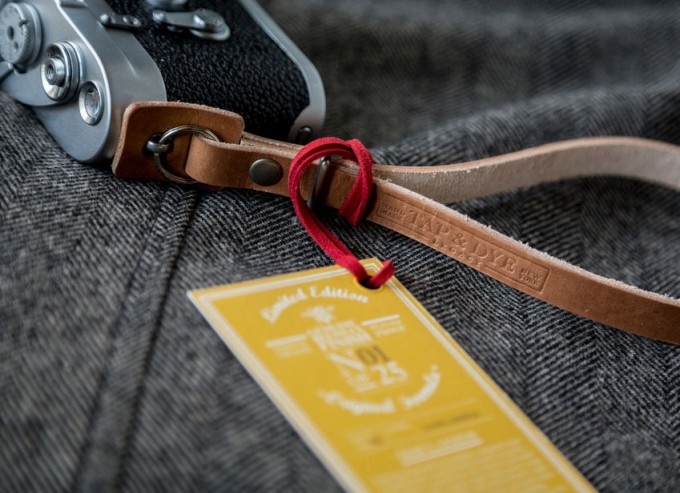 Each strap is made from Full Grain,Cowhide leather. All edges will be left unfinished and distressed for a vintage antique look.
Each strap features durable, high quality antique nickel plated solid brass rivets.
To see all of the offerings from Tap & Dye you can click on over to their site HERE.