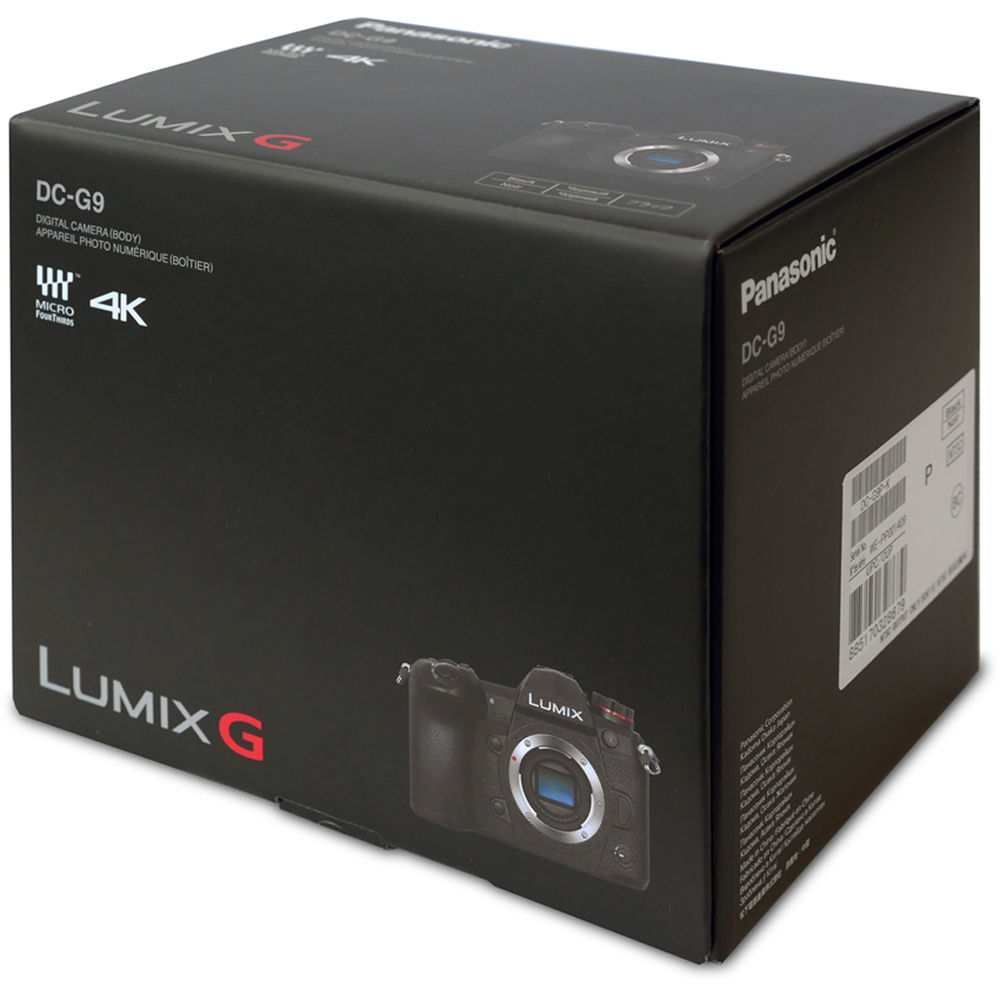 Is the new Panasonic G9 chasing the Em1 MKII? Let's look at the specs.
The Panasonic G9 has been announced, and I sort of had a little interest when it was announced, and then it faded as for me, it's not something I would be interested in for what I do PERSONALLY. But I am well aware that many of you reading this have interest in the G9, as it is a new kind of Panasonic and their now FLAGSHIP product. Just as Sony has the A9 as their flagship, and Olympus has the Em1 MKII, Panasonic now has the G9. But what is so special about this camera that comes in at just under $1700? I do know it forced the EM1 MKII down to $1800 from $2k so that is good news. Right? But what does the G9 offer over the Em1 MKII that would make YOU choose it over the Olympus? I know some just prefer Olympus and some will prefer Panasonic when it comes to their micro 4/3 camera usage but as for features, what is selling YOU on the G9? The video? The speed? It's not far off from the Olympus, and the Olympus EM MKII has been out now for over a year. What does the Panasonic offer here, if anything, that is tipping YOU to the camera?
Here are the specs and an image of the Panasonic.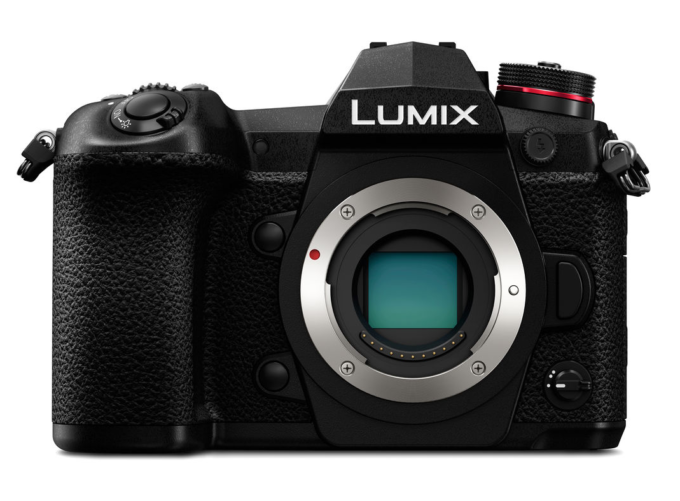 20.3MP Digital Live MOS Sensor
Venus Engine Image Processor
UHD 4K60p Video; 80MP High-Res Shot Mode
5-Axis Sensor Stabilization; Dual I.S. 2
0.83x 3.68m-Dot OLED Viewfinder
3.0″ 1.04m-Dot Free-Angle Touchscreen
Top Status LCD; Rear Joystick
Advanced DFD AF System; 6K PHOTO
ISO 25600 and 60 fps Continuous Shooting
Dual UHS-II SD Slots; Wi-Fi & Bluetooth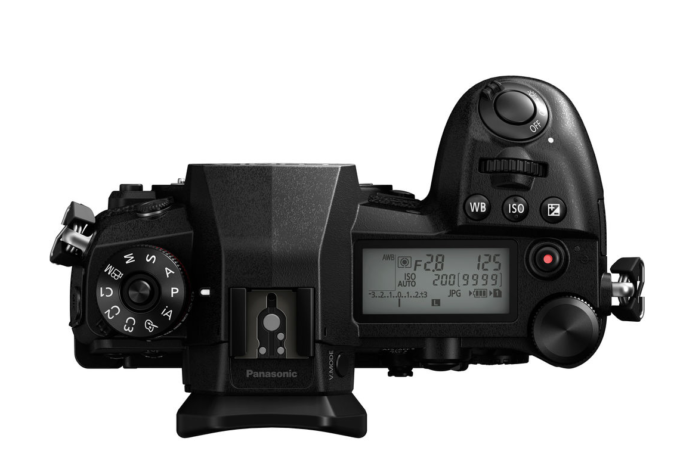 And now the EM1 MKII
20.4MP Live MOS Sensor
TruePic VIII Dual Quad Core Processor
Micro Four Thirds System
2.36m-Dot LCD Electronic Viewfinder
3.0″ 1.04m-Dot Vari-Angle Touchscreen
DCI 4K/24p & UHD 4K/30p Video Recording
5-Axis Sensor-Shift Image Stabilization
15 fps Shooting and Expanded ISO 25600
Dual F.A.S.T. 121-Point Autofocus System
Weather-Sealed Construction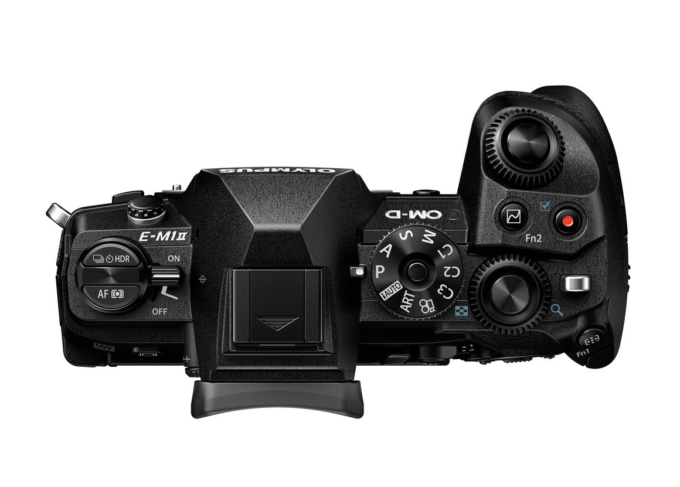 My Thoughts?
Well, I own the Olympus but have not even touched the Panasonic (I know some have). So I am going by printed specs and images only here in my very 1st thoughts.
The Body
To me it seems Panasonic took some cues from Olympus in the design of the body, but also made it their own. The added top display of the G9  is very nice to have for the "at a glance" settings. Different control layout that some will prefer or may not. I see no mention of the G9 being weather sealed in the published specs, but is it? If not, that's a big difference right there. The EM1 MKII withstood the harsh conditions of snow, sleet and hail during the test in Iceland with it. The weather seal is rock solid on the Olympus. Overall, both bodies have a "mini DSLR" style of body.
The Specs
So they both have 20MP sensors, they both have their own processors, and they are both made for Micro 4/3 lenses. So as always, you can use Olympus or Panasonic lenses on either body. The Panasonic has a higher res EVF at 3.6 M vs the EM1 MKII's 2.36M. They both have a 3″ touch LCD and both shoot 4K video though the G9 does 4K 60FPS where the Em1 MKII does 4K 24P or 30p. The Panasonic is touting new DFD AF, which I have no experience with and the Olympus is already known for pretty damn fast AF. Both have 5 AXIS IS though I have never seen anyone implement it as well as Olympus…yet. The Panasonic and Only go up to ISO 25k and the G9 can do 12 FPS with single shot AF with the mechanical shutter while the Only can do 15 FPS with single AF. Both have dual card slots, both have WiFi. Both now have pixel shift as well for higher res images.
To me it seems these are very close in reality and  would come down to a couple of things. If you want 4K video at 60FPS, the Panasonic wins it. If you want tough weather sealing that is the best in the business and slightly faster FPS with the mech shutter, the EM1 MKII would rule the day in M 4/3. Usually, Panasonic delivers on video but this one, the G9 is their flagship STILLS camera though I am sure the video will be beautiful as well.
But what are your thoughts? Do you feel it overtakes the EM1 MKII? Is there something I missed? What are your thoughts on the new Panasonic G9. Two flagships…which would YOU take?
BTW, don't forget about the $3000 lens GIVEAWAY I am doing HERE!