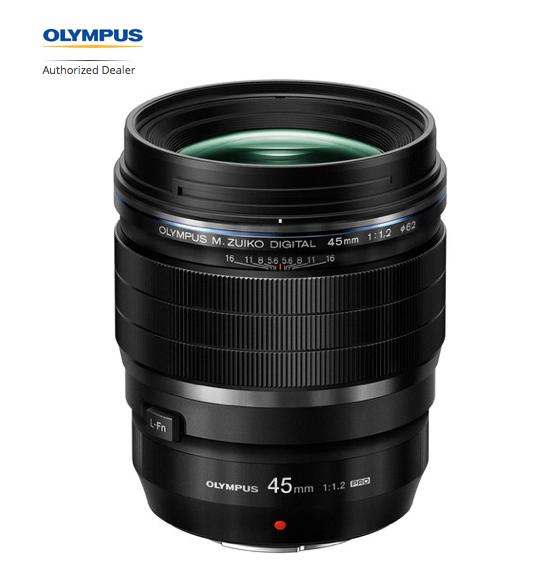 More images with the new Olympus 17 and 45 f/1.2 Lenses!
It's time for more Micro 4/3 love here on this website with the Olympus EM1 MKII and the new 17 and 45mm f/1.2 Pro Prime Lenses. With me being sick all last week, this week I am finally digging into some gear I have lying around here for me to use, test, and to look over. I found quite a few more images on my SD card taken with these new lenses (from South Carolina) and as I said before, I am really digging the way these lenses render when wide open. Shooting at F/1.2 is super fun, and quite nice with these lenses as they really have no huge issues wide open. Yep, we may see some CA in high contrast situations at times (most fast lenses do this, especially the Leica Noctilux that comes in at $11k) but it's minimal and of course, fixable if it bothers you. That kind of thing sort of comes with the territory.
What I have noticed shooting with these lenses is that they are fast, they feel great, and while they are slightly on the large side for micro 4/3 (but much smaller than full frame equivalents) they are not that large at all really, and they balance extremely well on the EM1 bodies. Wide open, these lenses are fantastic. Sharp, creamy, gorgeous color, nice contrast and brings an overall beautiful rendering.
I own the Olympus EM1 MKII along with the 8mm Pro 1.8, the 7-14 Pro, the 25 f/1.2, and the 300 Pro. All of those lenses are just amazing. After handling and shooting these two new lenses I now want the 45 1.2 for sure, and at some point in 2018 I will also buy the 17. Then my Olympus kit will be complete. I will soon be testing the Panasonic G9 and yep, these lenses will be compatible with the G9 as well (though I prefer using Panasonic lenses on Panasonic bodies as they have some jewels as well). To anyone who shoots Micro 4/3, if you have been wanting to get as close to a full frame vibe with your camera…these lenses are going to get you as close as you can for M 4/3. Quality glass that can rival Leica glass, smaller size, fast aperture and usable focal lengths. While the Sony A7RIII is my CAMERA of the Year 2017, these lenses may be my LENSES OF THE YEAR. They are wonderful.
But why "Lenses of the Year" when so many fantastic lenses were released this year? Well, as I said..they offer the M 4/3 shooter something very valuable…speed. They do so with small size, rack solid bulletproof build, manual focus implemented like it was a REAL mechanical lens with hard focus stops and that clutch? Awesome. Shoot it in rain, sleet, snow..it will not fail. Wide open at f/1.2 they are sharp, offers perfect contrast and pop and the color is beautiful and rich. With the 17. 25 and 45 we get 35, 50 and 90. All we need now is a 12mm f/1.2. I will say it here now. If Olympus ever releases a 12mm f/1.2 PRO, I will drop all other systems and 100% shoot my Olympus, exclusively with all of the primes. All we need now with M 4/3 is extended DR, slight improvements to low light/high ISO and IMO a larger EVF. EM1 MKIII anyone? Well, maybe in 2 years but for now I will enjoy the new glass with the MKII. I am enjoying these lenses so much, I have a bag packed with all three primes (and the 8mm 1.8 as well) to shoot with them this week, seeking out some Christmas spirit. Stay tuned for that report soon. For now, some images with these new lenses, all at f/1.2.
Click the image for larger versions