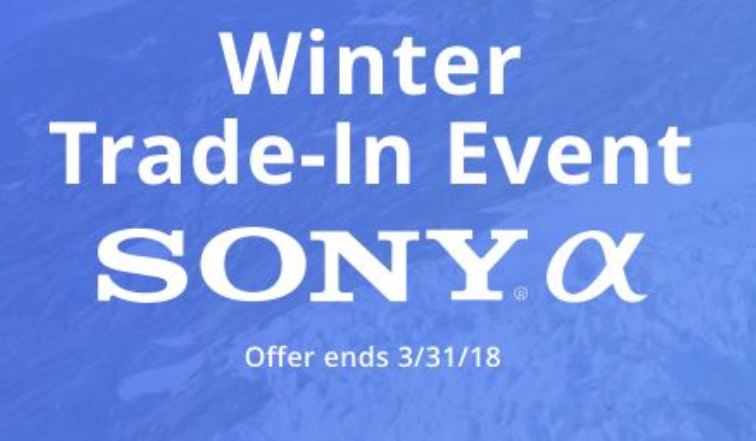 Sony Trade Up Offers. Get bonus cash with your trade in towards Sony Gear
Starts tonight at Midnight or I guess you could say that would be tomorrow morning! Sony is offering trade in deals for anyone looking to trade in ANY camera from ANY manufacturer towards a new Sony A7RII, A9, A7SII or A7II. Sony is offering trade in value. plus bonus cash on top of that through March 31st 2018.

Get a sneak peek below of the bonus amounts you can get for each model, and if you click through the links at B&H Photo you will be able to value your trade in as well. This starts tonight when the clock strikes MIDNIGHT!