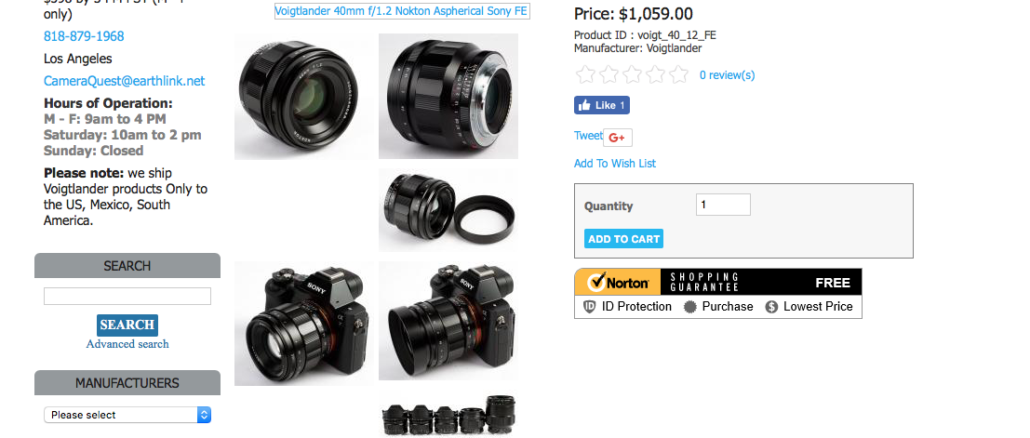 Voigtalnder 40 1.2 IN STOCK, Both E and M Mounts!
Hey guys, I know some of you have been looking for the beautiful Voigtlander 40 1.2 in Sony E Mount. It has been out of stock for a bit and today Cameraquest has them in stock in E mount and M mount. I OWN BOTH, yes both. I love this lens, and I have found the Sony version is best for Sony shooters, and the M mount for Leica shooters. If you own a Leica and a Sony, I suggest the M mount with adapter so you can use it on both cameras.
You can see my review of the E Mount lens HERE. You can see my review of the M mount lens HERE. LOVELY lens, and f/1.2!! Voigtlander has been on fire lately with some special lenses.
Want one?
If you want one, you can see the E mount HERE at CameraQuest, and the M mount HERE. 
My videos on this lens: