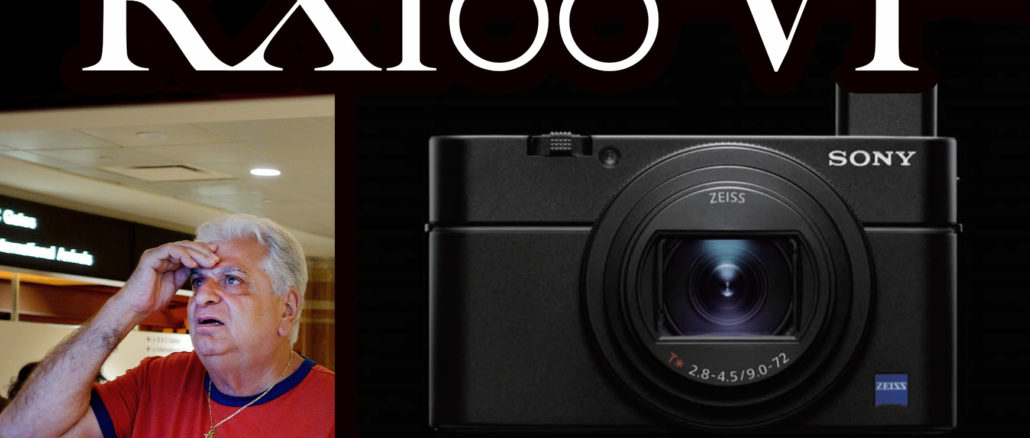 The new RX100 MKVI and the History of the RX100 Series (Video)
Let's continue on with more about this new RX100 MKVI from Sony. The original and still best pocket camera lb for lb, feature for feature. I just whipped up a video here while sitting in my office, talking about the previous versions and showing photos from all. It's a lengthy video for me at 22 minutes or so but kind of talks about the evolution of the RX100 model. The new MKVI goes up for pre order on June 7th (This Thursday) right HERE. Ships in July. It's the fastest model yet, and if you want to see the full specs, check out my post from earlier today HERE. 
Below is the video going over all versions of the RX100 camera. Enjoy!
BTW, you can still order EVERT version of the RX100, links below to info on price or to order! 
Links at B&H Photo:
RX100 VI: https://bhpho.to/2szAWVA
RX100 V: https://bhpho.to/2LoDkFF
RX100 IV: https://bhpho.to/2sAfujj
RX100 III: https://bhpho.to/2Lp44pB
RX100 II: https://bhpho.to/2Jv4UUs
RX100 I: https://bhpho.to/2JwwQY5
One Link to Amazon, ALL RX100: