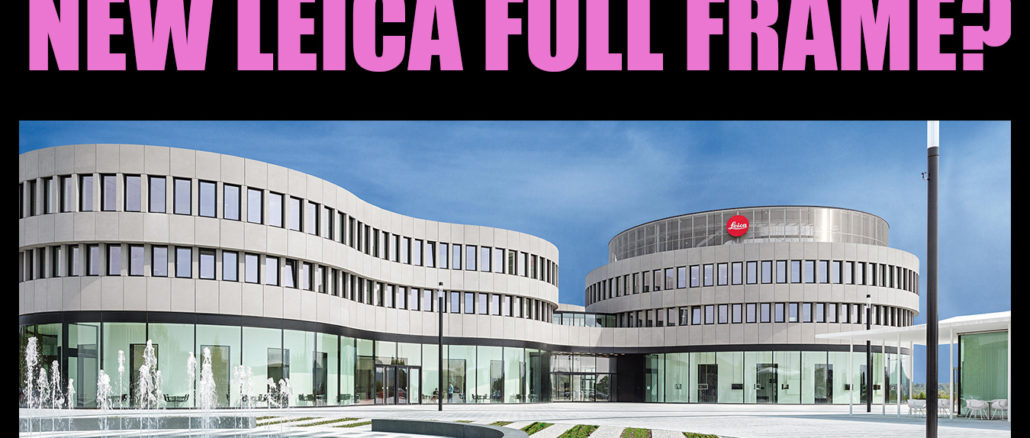 So the new Leica is coming. The CM? Place your bets…
By Steve Huff
So June is here, and next week, if we are to believe the rumors (and I do) a new Leica is being announced. Leica has completed the last phase of Leitz Park and to celebrate, what better than a new camera, and one that many of us have been salvaging for, well, for years.
According to the rumors, Leica will announce something in between the M and SL. A full frame body, EVF, new sensor that is said to excel in low light. I mean, to me, it sounds like my dream camera. A full frame Leica, EVF, and killer low light? Able to use TL lenses or M lenses (via adapter). Hmm. If this is what is coming, then it will sell like HOTCAKES as Leica users have been wanting a more compact full frame that is not as heavy and large as the SL, and not a rangefinder. Oh, and let's hope it is not $8000.
This is Leica's big shot here, as if they deliver on what the rumors are saying, this could be either a masterpiece that will be sold out for months, or a little bit of a let down. For me to consider it, it will have to have the fantastic Leica feel, as the M has, as the SL has. It should be smaller than the SL, and have nice heft as the M does, but not any heavier than an M. If it had the SL EVF…ahhh, then all would be perfect. If this new sensor can get close, compute with or surpass what Sony is doing, then look out. I will be the 1st to put my deposit down at PopFlash or Ken Hansen.
I think that Leica will release something pretty cool. At least I hope so. The M10, the SL….gorgeous cameras that will stand the test of time. I still adore the SL (with M mount lenses) but if this new camera surpasses it in IQ, low light, and is smaller? Damn, I just bought this SL 2 weeks ago ; ) So I will say this new rumored camera is real, and will be amazing, just because I bought the SL again 2 weeks ago!
What are YOU hoping to see in the new Leica, if it does indeed become reality? Leave a comment below!