My Family Vacation "Secret Weapon" Lens
By Michael James Murray
You can follow me on Instagram @wellframed
Some photographic tools wow you for a couple of weeks or months but eventually migrate to the back of your camera chest, leaving you queasy about the substantial investment you made (FE 35mm f1.4 and Olympus PEN F, I'm looking at you…). In my experience this phenomenon has more to do with the fact that the tool just doesn't fit the needs or proclivities of the photographer, than it has to do with the quality of the tool. Then there are other tools that become your closest friends, your go-to wingmen that you wouldn't even consider leaving at home before heading off for a grand photographic adventure. For me, one such friend is the Olympus 300 f4 Pro. It is not only extremely good at its intended purpose, it also opens up an entire new realm of photography family vacation wildlife photography.
I love to take trips with my wife and two kids. These days all of my good shooting happens on these trips as I'm just too busy at home between being a dad and a professional to get out into the field that often. I love wildlife photography. I cut my teeth on wildlife while living in Alaska for a couple of years. Back then I shot with large, white Canon telephoto lenses. There is no way I could lug that kind of gear around now. The family Sherpa (me) would surely quit in protest.
A fantastic and elegant solution to this problem is the Oly 300. It fits in my large shoulder bag along with the EM-1 AND a Sony Alpha full frame kit. I can also stuff a laptop in there if I need to work during the trip. With this setup I am fully geared to shoot portraits, landscapes and wildlife.
On a recent trip to Iceland I was able to nab the photo above of an Atlantic Puffin with a beak full of eels. The level of sharpness of this lens is truly impressive. Check out this photo on my Instagram gallery to zoom in for the fine details (@wellframed). The resolution in concert with the dual IS gives me supreme confidence that I can nail the shot. The size and weight (same as any 300mm f4) allows me to always have it my bag.
puffin shot close up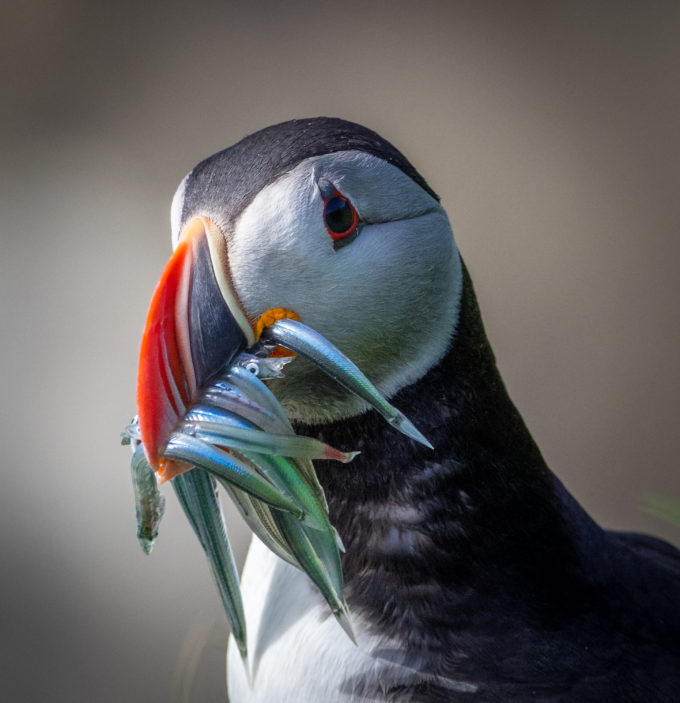 The contrast and color is just gorgeous. Also remember that with the 2X crop factor on the Olympus system you are shooting with an equivalent 600f4 in terms of telephoto reach. Yes, the depth of field is not as shallow as a true 600f4, but, in my opinion, for wildlife this is a benefit as I'd prefer to have the whole head of the animal in focus and not just one eye as you might with a human subject.
Earlier in the year we visited Bermuda on a couples getaway. Even though the principal aim was to lounge on the beach and mo-ped around that charming isle, I brought the Oly 300 along (because why not, it fits in the bag). Little did I know that yellow crowned night herons stroll the beaches of Bermuda in the mornings. I love herons and I would have missed out on this great heron opportunity if I hadn't brought the Oly along.
Heron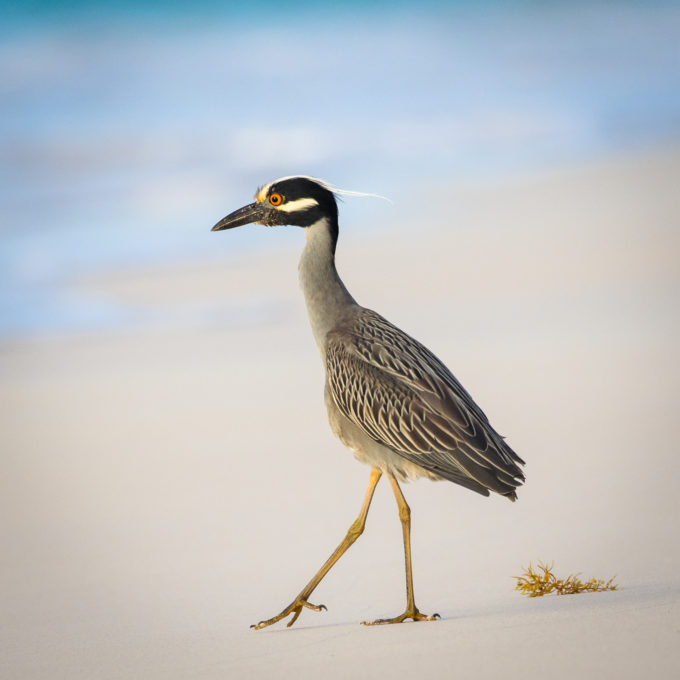 Another great advantage of the relatively small footprint of this rig is that I can leave it on the kitchen counter at home without my wife getting annoyed. When colorful critters come to visit our feeders I can grab and shoot before the moment is gone.
Hummingbird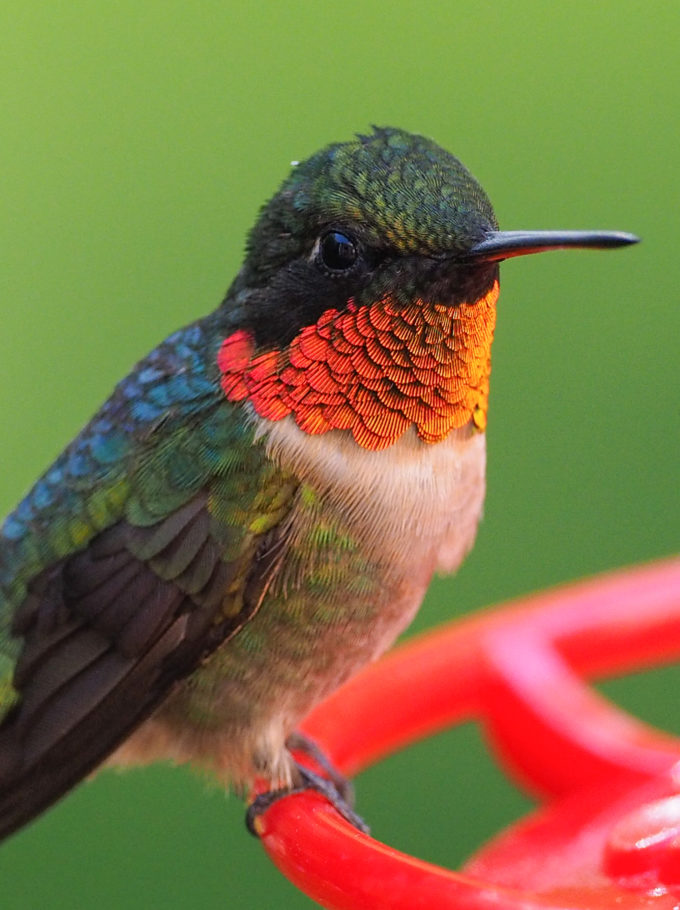 When I travel with my family, the portrait, landscape and street photography opportunities are fun, but I find that bringing back dramatic wildlife images really wow friends and family and put a huge smile on own my face. Here are a couple more samples from the mighty Oly 300.