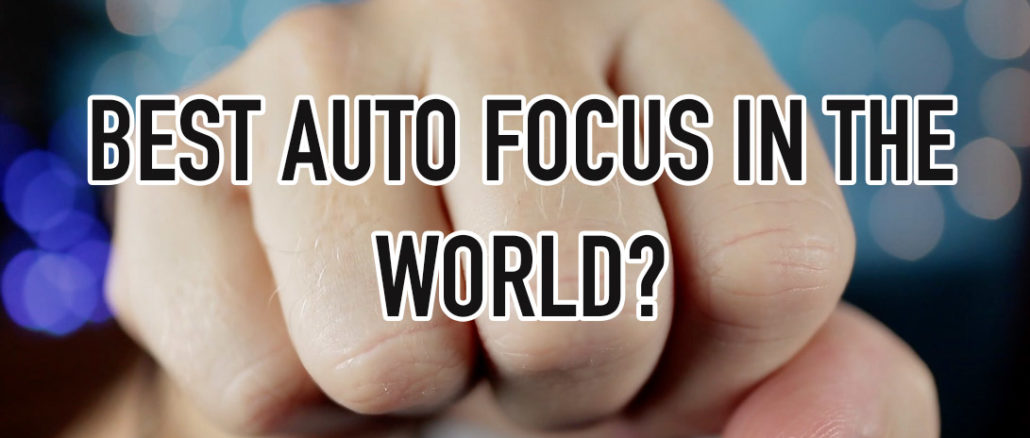 The Canon M50 Camera. Worlds best Auto Focus for mirrorless (for video)? I seem to think so..
By Steve Huff
Hey everyone! It's Wednesday and what a great day it is. Just wanted to give an update on a new camera review coming and one I never expected to do. Anyone who knows me understands that I only write about cameras I love. Why write a negative review? Doing that makes me feel icky inside, and they are not fun to write. It's how this site has been for it's almost 11 years now, and how it will remain, at least when I am the one writing. In the past I have had times when I would tell you guys about a new camera coming and how I will not review it as it seemed ridiculous. It seems that sometimes, a couple of times, I was wrong and it has happened again just recently!
Let's go back and see where I made these mistakes. When the Leica SL was announced, I was not happy. I wrote on these pages that it looked like a Sony A7 copy, and was ridiculous for the price. Well, when I tried one, held one and experienced one it became one of my  top 3 cameras ever, yes EVER. To date, the SL is in my top 3 cameras I have ever owned, shot with or used, for my tastes of course. I was wrong and made a judgement on it from the price and appearance. Since then the price has come down and it still provides some of the nicest IQ from a 35mm format camera today in July 2018. I love the SL.
A test video of sorts with the M50 and a pair of amazing $69 Soft Box lights. 
Then before the SL was the
Nikon V1
. The teeny tiny sensor camera that myself and tons of others said was junk upon first release, and I could not imagine paying close to $1000 for a small teeny sensor noisy camera. Curiosity got to me when I handled one and loved the feel, and solid build and EF, and overall vibe and speed. It was like a zen camera. Simple, small and with fast AF. I bought one and LOVED IT! I still own one today actually. I gave one to my son, and he loved it. I bought a few lenses for it and it was with me almost every day for a year. Due to all the posts I made here on that camera, hundreds of you bought one through my links back then when B&H lowered them to $300 or so. Then I was getting emails from you guys saying "You are right, this camera is awesome". Not all liked it but many did, and I have fond memories of that camera.
Here is an old gallery of images I shot with the V1. 
Sure it was limited but for what it was, at the time, it had its qualities about it that were very nice.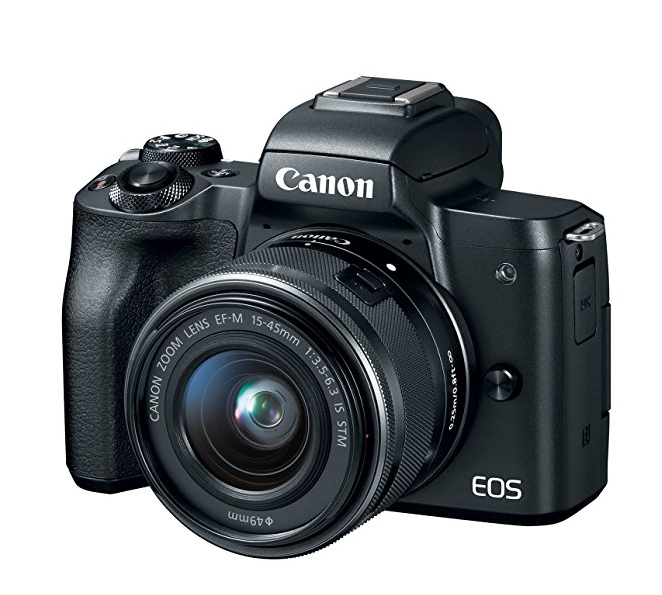 And Just Recently….
Just recently I bought the new-ish Canon M50 after telling myself "what a piece of crap" when I saw it in a store and held it. Felt cheap, hollow, and the dials were not so hot. No EV dial as they put on the M6 (which has a much nicer feel to it, more heft over the M50). I started to wonder when a camera would come out that would excite me again, like in the old days here on this site. While it would not be the M50 (and isn't) I will say that I bought an M50 to try out, from my local Best Buy actually! I own the M6 and like it but used it only for video/vlogging and a few reviews of mine on youtube. I did not like the fact that it had a flip UP screen as this did not allow me to add a mic, and still frame when shooting a review. So it went on the shelf with the 11-22 and 22 f/2 lens I purchased with it. The M50 seemed to fix the issues I had with the M6. Namely, the LCD now swivels out to the side, so a mic can be used. It has an EVF and Canon has said they improved the already fast Dual Pixel AF with the M50. Image stabilization is here, and it seemed like the perfect camera for a specific (and only one) need I had. Reviews and Vlogging. Sure, I have an A series from Sony that focuses fast, but it has no swivel out screen, it can record for 30 minutes and cuts off and I just could never jive with the video color output which was either too magenta, or too cool or too, well, something.
I tested a Panasonic GH5 and GH5s and hoped it could do double duty. Use it for reviews, and for my more serious video work where I do use manual focus. But that would mean I would need good AF and sadly the Panasonic's failed miserably here. Today if you want Auto Focus, or need it in any way for video. DO NOT BUY A GH5 or GH5s. Lovely cameras but if you shoot video, and want AF, those are not going to work. Since these GH5 series cameras are really aimed at a the video crowd, I am not sure why they even included AF in them, as the AF is truly the worst I have seen in many many years. They use only contrast detect and well, it just flat-out is not reliable or usable. I tested them for a week trying to dial them in, with no luck. But if you shoot video, and only use Manual focus and want superb quality, the GH5 series is one to look at. Without question.
So back to the M50, and remember, what I am speaking of here is ONLY FOR VIDEO use. I have yet to test this camera for photos, but I will be doing so this weekend, and will share my thoughts here as usual. For now, I want to talk of video. I have used the Sony A9, A7IIi and A7rIII for video and all were fantastic. Fast, accurate, great in low light and my only dislikes were that the color was not the best at times, or should I say "not to my taste". They have a 30 minute limit, where they will just stop recording. So if you forget and are recording, you lose that video. I have had the A9 overheat during video on me twice, but I do live in Phx AZ. Yes I had the latest firmware. No flip out screen so doing double duty was hard. The times I wanted to talk to the camera or do reviews, I needed to use a bulky monitor on the camera. More batteries to charge, more setup, etc.
BTW, the M50 is a 24 MP APS-C sized sensor camera, and does not have the best lens selection out there. You can mount any Canon EF lens to it via and adapter and retain full AF and Exposure control. 
My 1st test of the M50 for video…well, I was blown away. Not only was I seeing even faster AF than the Sony's (which are amazing), I was seeing much better color and right out of the camera. I was able to add my Shure microphone (which I prefer to my Rode) and the camera would record video as long as I had battery life, which I tested to about 2 1/2 hours of continuous record time. Low light? Not so bad but not Sony level. Lenses? Well, I only need two for my needs which are the 11-22 and the 22 f/2. One for wide-angle and talking to the camera doing reviews and the 22 when I want to get tighter and add some shallow DOF. The Sony will be king of shallow DOF though, but for what I do here I do not need that so much.
Yes I have tried the Sony A600 series for video as well, I still own an A6000 and A6300. I have used the RX100 series. I have tested quite a few but none have impressed me in all areas as much as this M50 from Canon. It feels on the cheap side, it is very small, but I think Canon did this, and created this camera for VLOGGERS. Everything about it screams "video creator". So keeping it light may have been a priority though I still wish it had an EVF dial as the M6 does. Without it, it is sort of a pain to change the Exposure Compensation.
But I am judging this M50 on performance, and right now, only for video. For that it is actually quite nice. Amazing out of camera color, the ability to dial in color to your liking very easily (I use faithful with sharpening and contrast down a couple notches and saturation down one notch) and the Dual Pixel AF which is just astonishing, especially with the 11-22. Face tracking also works amazingly well, never ever losing track of my face even with the 22 f/2.
So does the Canon M50 have the best AF in the world for a mirrorless camera? Well, the Sony A9 probably wins due to its extreme speed, FPS, and ability to track a flea jumping across a field but the M50 at 1/7th the cost is a close 2nd. It is not like an A9 in any way, shape or form and can not do what the A9 does for photography. But for video, they are neck and neck and well, good enough for me. More than good enough.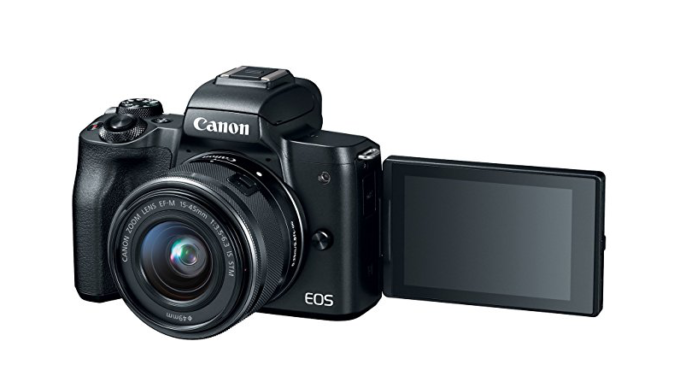 But what about 4K?
Easy. If you want 4K, do not buy this camera. It is awful only due to the fact that it has an extreme crop, more so than any micro 4/3 camera. Unusable for me. Canon crippled this one on purpose, maybe due to their upcoming pro level mirrorless. All I know is if the rumored big time mirrorless has a nice build, solid feel and easy controls along with this kind of AF and even better video options…OMG. This is going to be amazing. I have avoided Canon for years as I just was not into their DSLR's anymore and their mirrorless cameras seemed like an afterthought. The M6 and M50 are nice for the price though and I now have high hopes for the pro level full frame mirrorless they are creating. It may surprise us all. It better, as if it doesn't Canon is going to lose out to Sony (they already are).
If you want 4K now, the Sony A7III is a masterpiece at only $1999 but it is sold out for a few weeks. The Backorder blues.
If you shoot 1080 P, do not need fancy high bit rates and want a camera for vlogging, interviews, reviews, or family vacations, the M50 is a treat I can not image you being disappointed. The in body IS is OK but I suggest using lenses with IS, so you can use them with the body's IS, though I recommend turning off the digital IS within the body if using a good lens that has IS already.
As for the photo capabilities, I will be testing this out over the weekend and will report back. So far the M50 is another one of those cameras I expected to hate but man, I love this thing. At least for one of my video needs, I prefer it to the Sony A9.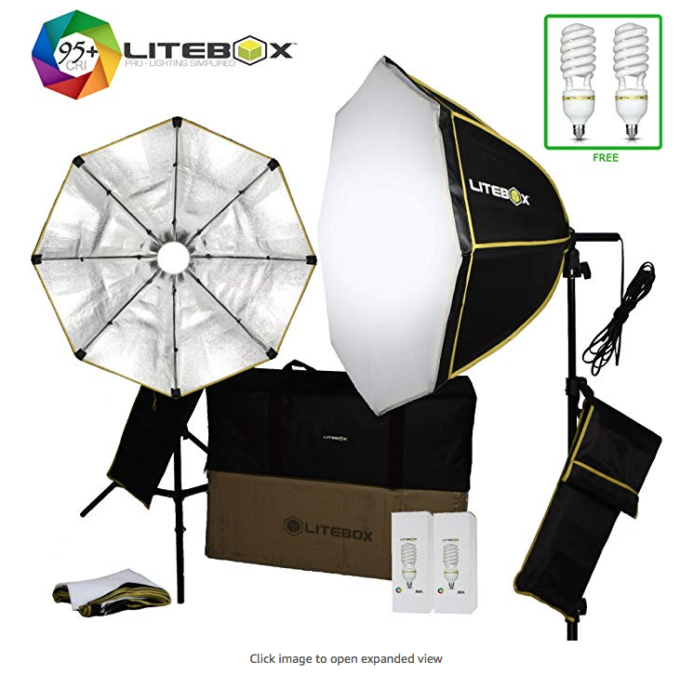 OH, if you watched the video above you saw a set of soft box lights I was using, and they are FANTASTIC! THEY ARE NOW $69!! This is a steal if you need a set of soft box lights for video. I used them in the video above at the top of this page. See them on Amazon HERE!
Steve