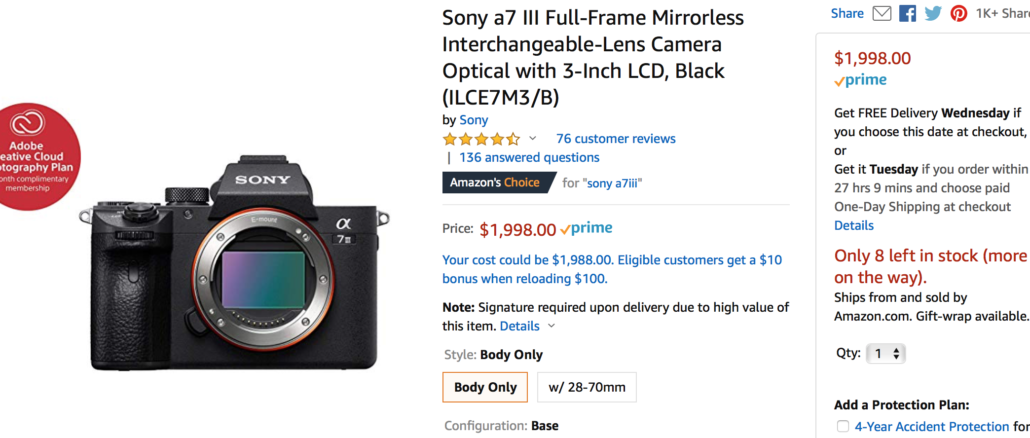 Sony A7III IN STOCK NOW! A few left…
Just a note to say that Amazon and B&H Photo has the Sony A7 III In stock! Stocked and shipped by Amazon, not a 3rd party. This camera has been the hottest seller since it was announced, and they have been out of stock for months. Links below..
CLICK HERE TO GO DIRECT TO THE AMAZON A7III PAGE! 
B&H PHOTO JUST GOT STOCK AS WELL!