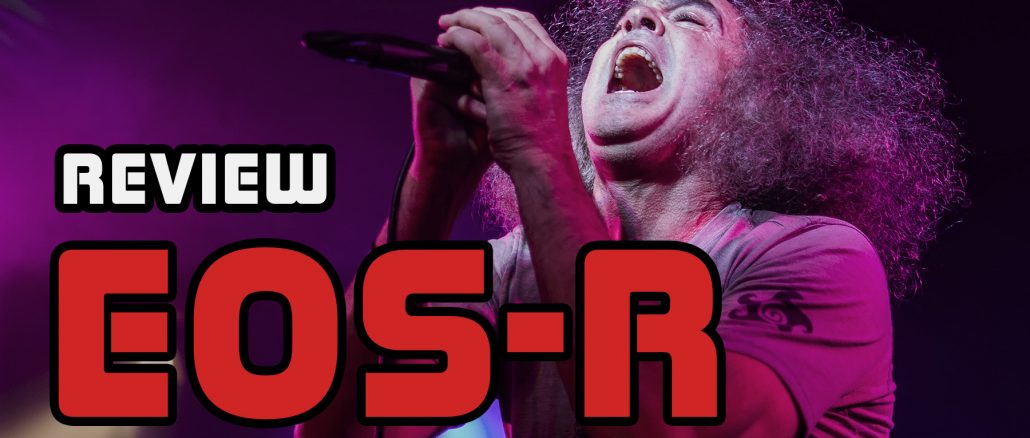 The Canon EOS-R Camera Review. I Switched to Canon for THIS. 
By Steve Huff
Buy the Canon EOS-R at B&H Photo. In stock NOW. 
The new Canon EOS-R has been a polarizing camera in the all mighty internet land of photographers, critics, pixel peepers, Sony shooters and even Canon system owners. Me, I decided to BUY this camera, so I could decide for myself if it would be worthy of what I needed for what I shoot. I will give you a spoiler up front…I AM NOT DISAPPOINTED, and in fact, I am thrilled that I made the choice to buy it as I have now switched over fully to Canon for my concert work, casual photographs as well as my video needs.
As a disclaimer, I personally have no interest in Eye Af (never used it in my Sony cameras), and do not need IBIS or dual card slots. If you do, this camera may not be for you but I am here to tell you that even though these features are missing, it does not hurt the photo taking process in any way for me, in fact, the photos I am taking with the Canon EOS-R are better than ever due to a number of other things that this camera does so well.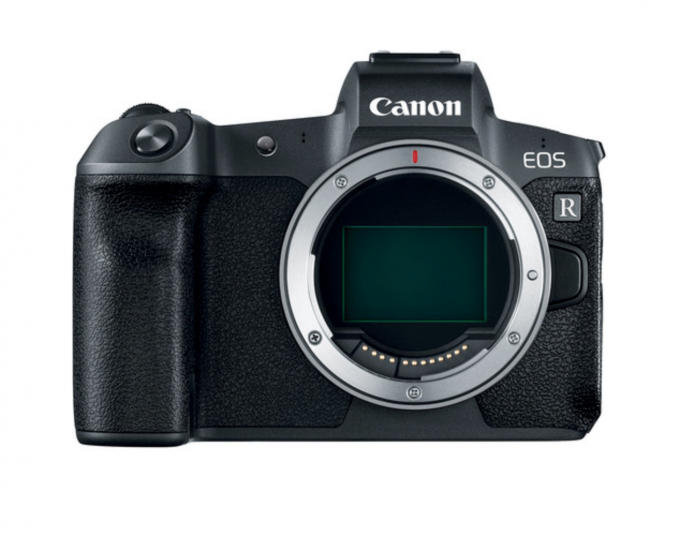 Canon finally takes full frame Mirrorless Seriously
The EOS-R is Canons first "real" entry into mirrorless IMO with a 30MP full frame sensor, Digic 8 processor, 4K 30 video capability, C-Log and 10 Bit out. This camera does have a horrible 1.7X crop in 4K video mode, but it also shoots at high bitrates that even the Sony A7III can not touch (100MPBS for the Sony and 480 for the Canon). For wide angle shooters, there are ways around the 4K crop by using EF-S wide angle lenses , and believe me when I say, the IQ this camera produces is beautiful. Both in photo and video. Even so, the crop is a disappointment for 4K shooters. I understand 100% and get it for those who live for shooting 4K video. The Sony A7III offers full frame 4K and it's beautiful for $300 less money so Canon dropped the ball here though I do understand what they are doing. (more on that later).
This camera also features Canons now famous Dual Pixel auto focus, 5655 AF points that go to the edge of the frame, a 3.69 million dot EVF, a 3.15″ swivel out touch screen, ISO up to 104k and a few more unique features.
Must click the images in this review to see them correctly.
These first two were shot with the new Canon 50 f/1.2 RF lens which is such an amazing lens. Also, much lighter than I imagined. On the body this lens feels well balanced, and the AF is lightning quick. I do feel the older version offers a little more character though.
I have had this camera for 3 weeks or so now and just as with all of my real world reviews here,  I wanted to have time with it, shooting both photo and video with it on more than one occasion, with more than one lens. This is not a review based on a couple of days shooting with it, nor is it a clinical review that will go into pixel peeping or things that in all reality, have nothing to do with real photography. If you want that (and some do) there are 1001 reviews out there to show these things, so have at it!
To me, blowing up an image to 300% tells me absolutely nothing about what this camera will do for me when taking a real photo that will be printed or just shared online. Sorry pixel peepers, but that's a fact and aways has been. No offense to those who love to see those things but it really doesn't improve your photography or hurt a print or even online display of your work.
Here is a fact: All cameras made today ay this level will offer fantastic image quality.
But getting to that image is now the part camera companies are working on today with body style, controls, and even lenses. A camera body is the brain, the sensor the heart, the lens the EVF the eyes and the Lens the paint brush the body uses to "paint" the image. Bodies are getting better and this is where it matters in 2018 and beyond. Style, control, design, etc.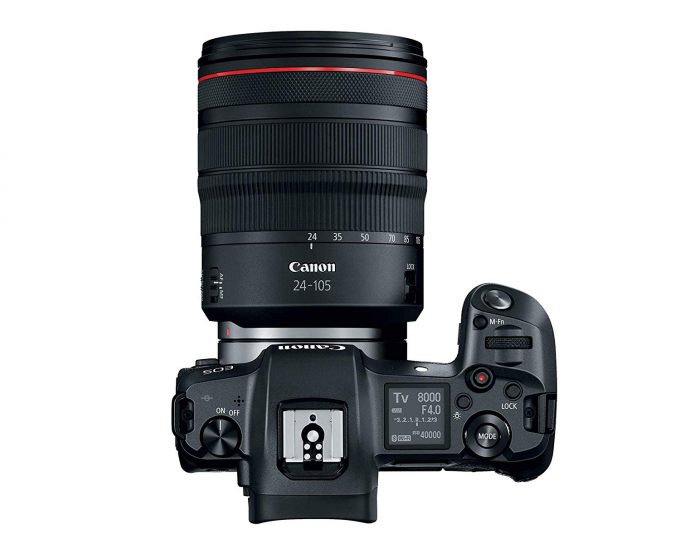 A camera is a tool that will allow you to either capture the emotion in the moment, or just worry about the specs and fire away and hope you get a good shot trying to use all of the newest do dads and features, all depending on which model you choose.
I choose to go for and prefer a simpler camera for my use, one that allows me to focus on the task at hand rather than the million and one features a camera may have. Some cameras offer this, and some do not. This Canon is way more complex than something like a Leica M10-D (that I adored for its simplicity) but also not as feature rich as some other cameras out there today that do most of the work for us. For me a Camera needs to get out of the way and offer a feature set that allows a photographer to connect with it. If a camera bores me, I am not inspired to use it and my photography suffers. If a camera excites me, I get out and use it almost every day, and my photography improves. This is something I have noticed over the last 11 years while reviewing cameras. When I come across a new camera that gets my blood pumping I usually buy it, and enjoy it, if I can afford it of course (and normally I can not, like in the case of the M10-D).
A video with showing the photos…
So as always, my review will be focused on usability, results, fun factor and how I would compare this camera to competing models that I have shot with or cameras that are in the same ballpark in price. It will not be scientific and delve into the depths of the innards of the computerized chips as again, this has nothing to do with photography. Using it for what it was designed for does, so that is what I will do. It is what I have always done for close to 11 years now here so not about to change now!
Two with the EOS-R and "Old" 50 1.2 EF wide open at f1.2.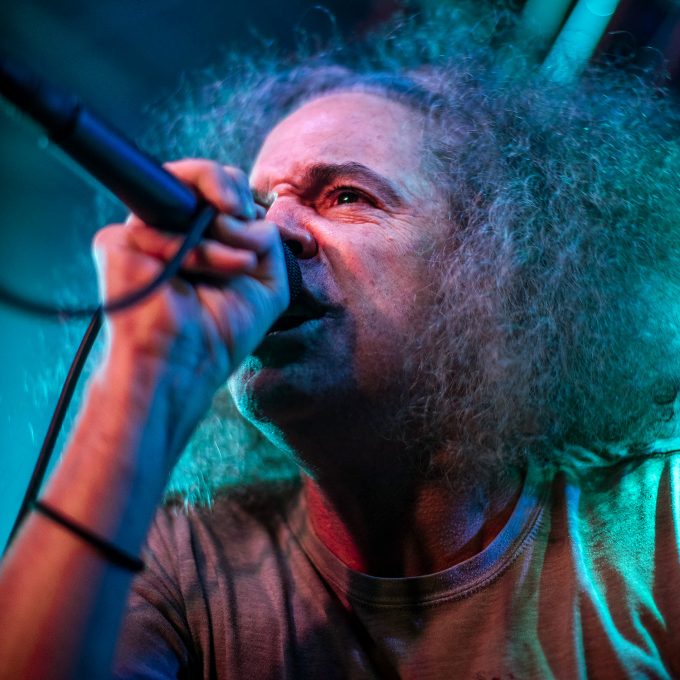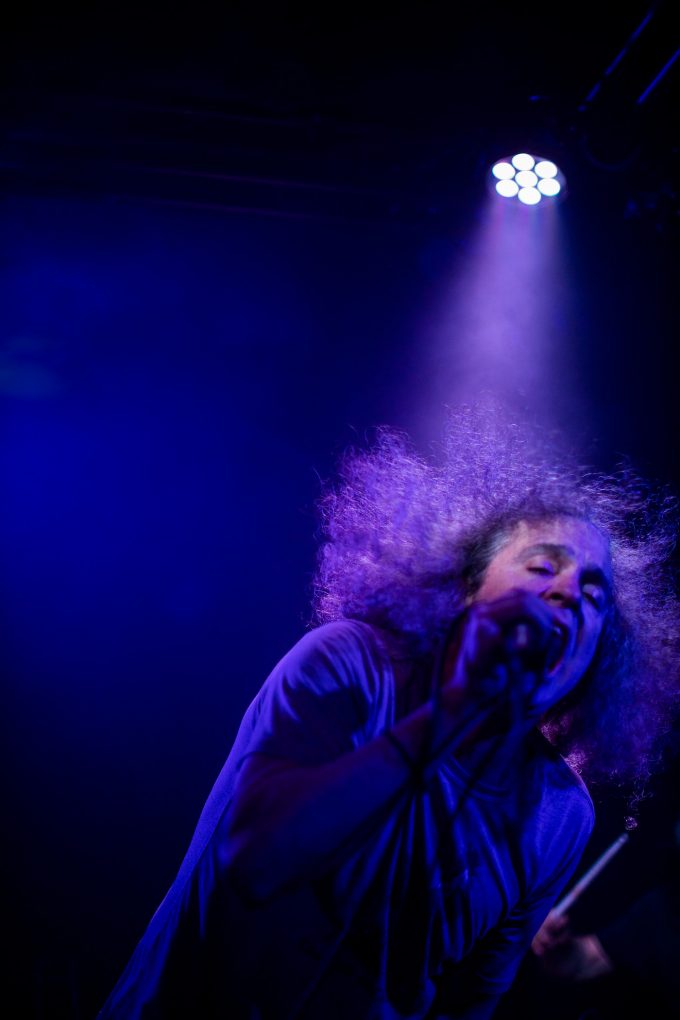 The EOS-R Launch LIT UP The Internet
This camera was launched to a slew of mostly hate (and a little love) from the internet, some of it from those who never touched one in the flesh, and some from a few of the early reviewers who flew to Hawaii to test the Camera courtesy of Canon. I was not part of that media trip but still had great interest in this camera because not too long ago I bought some Canon lenses and a 1dXII DSLR (to change things in my photographic and video life) and was quite inspired by them and the color and IQ I was getting from them.
Canon EOS-R with the 50 f/1.2 EF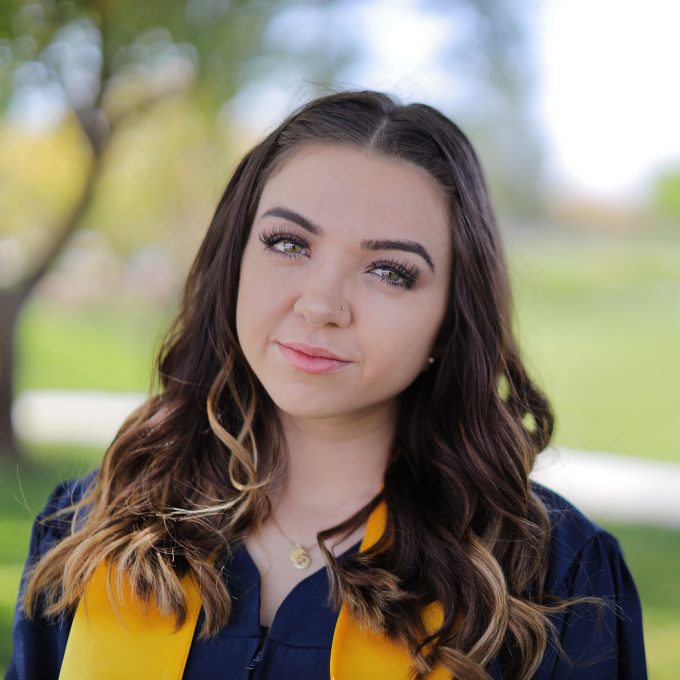 Now I admit, I was a bit let down by the EOS-R specs before release myself when specs were released as I was hoping for a miracle (a 1dxII in a small body) and wrote a post that wasn't the nicest to the EOS-R. My main gripe was the crop with 4K and initially the single card slot. Then I soon realized that THIS IS NOT in any way presented by Canon as a professional level camera. It is a consumer model, priced below the Nikon Z7 (which Nikon calls a pro camera and only has one card slot as well) and priced just above the powerhouse Sony A7III (which is Sony's "basic" model and yet has two card slots). Yep, it is $300 more than the Sony and for sure on paper, offers less while costing more.
(Video) Twenty Things I like about the EOS-R
Specs mean little to me, usability and quality mean much more. 
My truth? In use, for me, the Canon offers a little more than the Sony A7III so the $300 extra it costs is well worth it for what I do. I will explain in my words, photos and even a video or two on this page why I feel this way.
In fact, I have been shooting the EOS-R for the last few weeks with a couple of new RF lenses, the older EF lenses and even a Leica M mount lens or two  using an adapter (and it works well). I have shot, edited and completed around 10 videos using this camera for various projects. It has performed flawlessly for me in this area, just as good, if not better than the flagship Canon 1dXMKII has done. I ONLY shoot video at 1080P HD though. I am not a 4K shooter as 1080 is plenty for me. If you are a 4K person I would actually suggest the Sony A7III over the Canon. If 1080HD is good and photo quality is your main concern well, read on.
Two with one of the best 50mm lenses I have ever shot with. The Canon 50mm f1.2 RF. I own the old EF but this one is better in micro contrast, color, 3D and sharpness. 
Yes yes yes, the Sony A7III does many things very well and even offers better video specs. But one thing for me that I do not get with the Sony is the Canon color, and yes, it is a real thing. Just as Leica has their own color signature, Sony has theirs, Fuji has theirs,  Canon has theirs and Nikon has a unique Nikon color. No matter what camera brand one buys, it will have that brands color signature and in reality one should choose their system based on their color preferences and lens selection. If you think all cameras have the same color, take a look at this video made by Max Yuryev .
That is a low light test between the current mirrorless bodies but it is easy to see the color differences, especially at the 5:45 mark and up. The Nikon surprised me in his test. But anyway, there are differences in color and some will say "well I can make my Sony raw file look similar Canon". Well, if Canon color is the goal, why shoot a Sony? Just adds more trouble and time to editing photos. if I want a specific look or color, one should shoot the camera that gives it to them. If I enjoyed Nikon colors I would buy a Nikon. Sony, a Sony. You get the drift.
I happen to LOVE Canon's color science. I love Leica's as well. Even though they have improved it since the earlier days, I was never fully sold on Sony's color signature. To me, when you compare out of camera results Canon always looks much nicer on skin tones and well, anything, IMO. Sony has a bit of a different color style and while we will all have our preferences, I prefer Canon's color and in reality, always have. I just never enjoyed shooting those bulky DSLR's so I compromised some on color (for my tastes) and stuck with mirrorless from Sony and Olympus, which has their own color science (that is quite nice actually).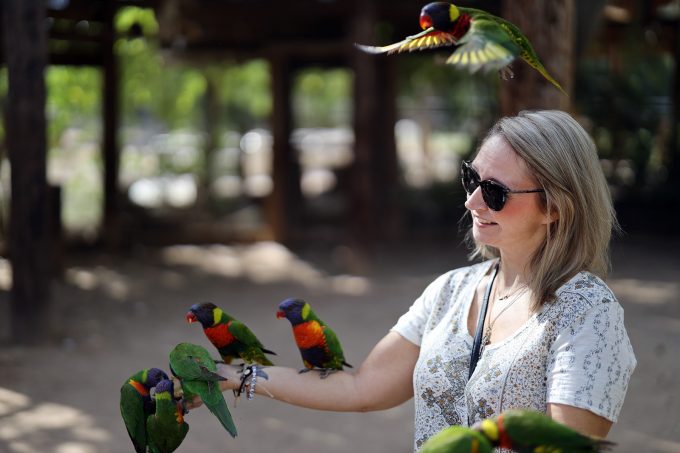 The EOS-R does indeed do a few things better than the Sony A7III and HERE THEY ARE:
Body style and body size, controls and ergonomics, EVF, button placement and easy menus as well as ease of use between video and photo. I prefer the swivel out screen as well for video, no need for an external display when filming yourself and can change settings on the fly while in front of the camera, and again, the focus speed and color are fantastic. The AF is better on the Canon over Sony with photos and video. Dual Pixel is as good as it gets, and Canon offers a smooth, almost cinematic style to the auto focus. For video, it's amazing. The EOS-R feels so good while using it, and the grip is just right. I also think the overall IQ is better, more pleasing and with more depth but I am picky. : )
I also was a tad excited about the new lens lineup from Canon for the RF system.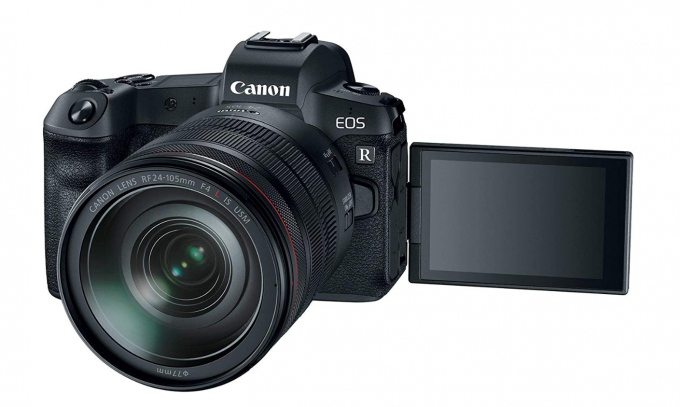 The EOS-R System. Those Lenses…
One thing that wowed me initially about the Canon EOS-R system?  The lenses Canon announced with the EOS-R as they were true pro lenses, real pro glass and even though the body was not a "pro" level body (not yet) the lenses showed me that Canon was committed to this new mount. They made a statement and basically  said "We are serious here guys, and this system will only get better"! To me, lenses are the heart of the system, while the body is the brain and the EVF the eye. If a Sony is a heart surgeon, the Canon is more of a plastic surgeon. Clinical details vs Beauty.
In fact, after just 3 weeks with this camera I feel Canon should just drop the DSLR line and never make another one ever again. Instead, make a 1dX R mount mirrorless, make a 5D R mount mirrorless, etc. They will be faster, have better AF and be more versatile as well as have a better feel and design.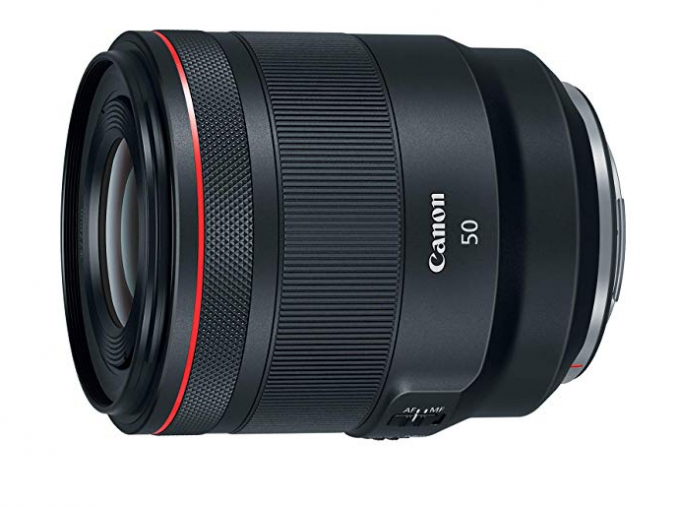 For starters, the current EF lenses that so many own and love work better on the EOS-R than they do on my 1DXII in many cases! Yes, you need the $99 adapter (which is not included in USA packages of the camera and lens, BOOOO)  but I am here to tell you that these lenses are not hindered in ANY way, at all, when used on the R body like they are when converted to say a Sony camera. In fact, for me the older 50 f/1.2 L focuses faster on the R than it does on the X (and just as fast as the new RF version in low light). So yes, those old EF lenses work amazing with the R. The new 50 f/1.2 has amazing low light AF capabilities as well. Better than I have ever seen from any camera made to date. Shoot in low light? A dream combo is that 50 1.2 RF and the EOSR or even the older 50 1.2 EF with the adapter. Both Af just as fast on the EOS body.
First image with the Canon 50 f/1.2 RF at f1.2. 2nd image with the Voigtlander 50 f/1.2 Leica M mount on the EOS-R via adapter. Third with the 50 1.2 RF. Click them for larger and better!
The new lenses that are coming are all gorgeous in build, style, feel, and even speed. They offer the programmable ring as well, which I have set to EV comp. Seeing that I shoot my lenses wide open almost exclusively, I use that ring to darken up the scenes, to push the blacks at times in low light scenarios, and to get the exposure exactly how I want it. Those rings on the new lenses can be programmed to do many things such as aperture control, ISO control, etc. It's genius and they feel so good when using them, very natural.
The 28-70 f/2 is LARGE but BEAUTIFUL and UNIQUE.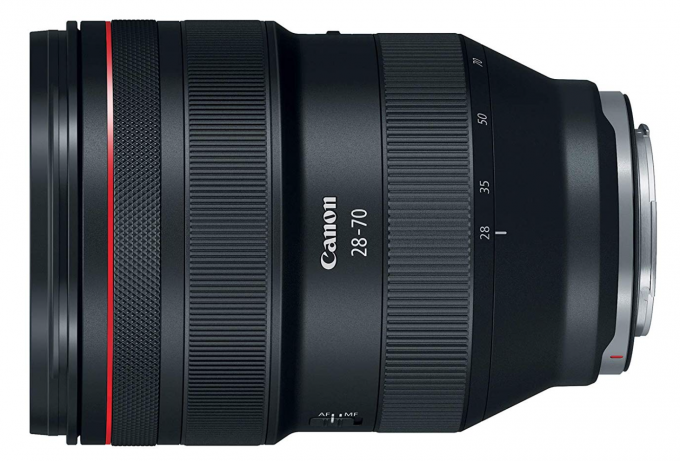 Lenses like the new 28-70 F/2 RF, 50 1.2 RF and even the 24-105 Kit lens are all stunners with fantastic quality, and the 24-105 R beats the older 24-105 EF in almost every way. It is an amazing kit lens that has built in image stabilization for those who want that. In fact, some lenses will have image stabilization, some will not. Notably, the newest most expensive lenses do not have IS, and IMO, well, not needed. I saw no difference shooting my normal shows with or without IS. Canon has their reasons for leaving it out and while many were up in arms over it, doesn't make a difference to me though I do appreciate the IBIS in the new Nikon as it seems to work VERY well. It's nice to have an effective IBIS for video use especially to eliminate the shakes. That is, when it works well as it does in the Nikon Z7 and Panasonic GH5. Even so, it is not needed by me to get a nice shot. It's a luxury of sorts, something else the camera does for you. The Canon does have IS, but it is digital and to be honest it works pretty well in the standard mode. Even so, I do not use it.
Just can't get enough of that 50 1.2 RF! Click them for much nicer versions. 

So lenses for the R, while mostly being of the larger variety, are amazing in quality. In comparison, Nikons "pro" Z7 was released with what seems to be (not saying they are) consumer grade lenses. A 24-70 f/4 that feels much different than the Canon 24-105. Of course this brings benefits of size and weight but also, it's an F/4 zoom and for the body and lens it will set you back $4k. Yes, $4000 for a Z7 and 24-70 f/4. The Canon offers a 24-105 f/4 with the control ring and IS for $3300.
The Canon is also an f/4, that kit lens, but it is built better, has IS, has the programmable ring, is weather sealed and has 35mm of extra reach. Again, the Nikon is smaller and the Nikon also has IBIS, which the Canon lacks. Sometimes trying to figure out which camera to get is mind numbing but I always just go with my gut and heart (not specs) and it never fails me.
So the lenses for the Canon and Nikon are quite a bit different as are the bodies. I will say that I am looking forward to what Canon has in store for the EOS-R when they release a pro version, which I think will be sooner rather than later.
Click images for larger versions. 1st image with the Voigtlander 50 1.2 Leica M mount, 2nd and 3rd with the Canon 50 1.2 RF mount.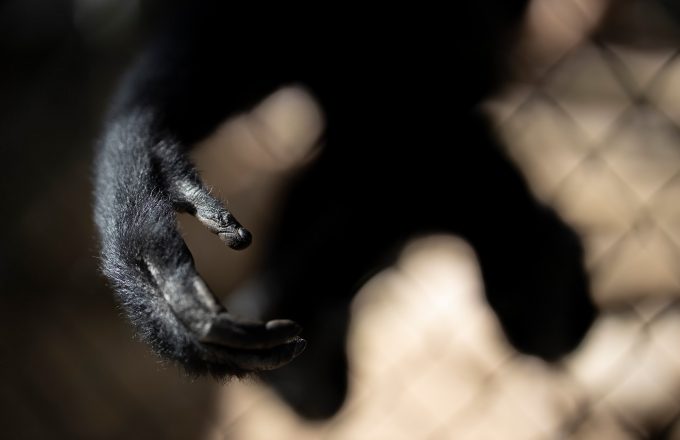 Why would I buy anything but a Sony A7III in this price range?
By reading some online reviews or watching some YouTube videos you would think the Sony A7III is it, a dream child whose parents were sugar and spice and everything nice. Some will say that no other camera will ever be needed as the popular Sony does it all! So why on earth even bother with the Canon or Nikon? Well, there are reasons actually but I will state why I bought the EOS-R even though I have shot Sony ever since the NEX-5 many many years ago (see my old review for that HERE). In fact I have not been without a Sony camera since then.
Yep, I have officially and fully switched from Sony to Canon for my personal work and video work, and could not be happier. The Sony is FANTASTIC and a POWERHOUSE, but it is not the be all end all some make it out to be, just saying it like it is. No camera is perfect nor will there ever be a perfect camera. It is not in the camera companies best interest to do that.
But why would I do this? Why would I switch to Canon when everyone is saying the EOS-R is a bad camera and Sony is the way to go? (well, not everyone is saying that but some are). 
The color, the user interface, the touch focus, the control layout, the size and feel…the articulating screen, the huge and crisp EVF, the speed and smoothness of the AF, the -6EV focusing when in low light and yes, I can go on and on.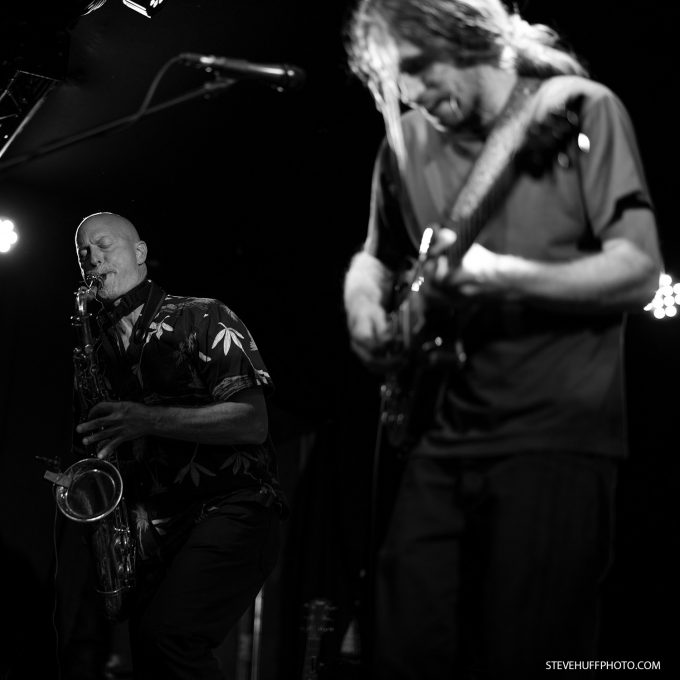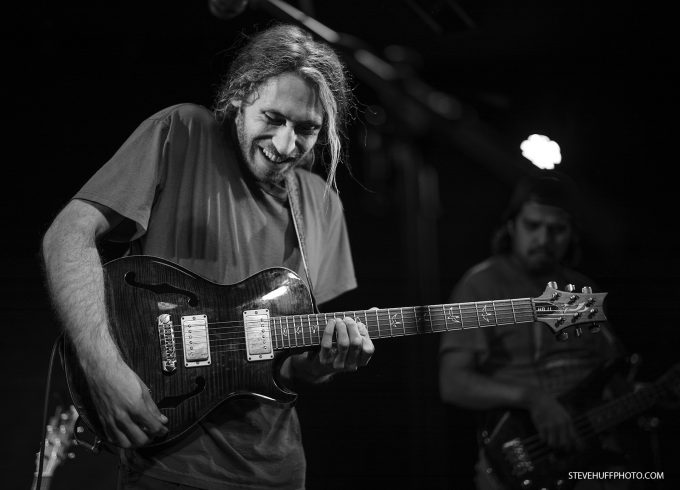 First off, the Canon color for me is nicer than Sony. The look Canon gives is more cinematic IMO, richer and with a more pleasing palette of colors, where Sony appears to put out a more digital looking file. I also prefer the Canon range of lenses, and the look they provide. The original Canon 50 f/1.2 EF is a long time all time fave of mine (see my updated look at the old 50 1.2 EF HERE). It's gorgeous in every way from size, to color to IQ (meaning it is NOT perfect but rather has an amazing character that is unique and sets your images apart from others)  for my needs though the new version is even better, and very similar to the Leica 50 APO lens that comes in at nearly $8000. With that said, yes, the new version is more "perfect" and the older version has more character. Even so…
The new one has something special about it and everyone who has shot with it has said pretty much the same. I am pretty much a 50mm lens guru and have tested the best 50's in the world over these past 11 years. This one is up in the very top with a select couple of Leica lenses. I could never sell my EF version though as even looking at images here, I maybe prefer the EF's character and style.
The Canon RF 50 1.2 is large but not crazy large like the Leica 50 Summilux 1.4 SL lens ; ) Truth be told, this lens seems to give the same quality as the Leica SL 50, but for less than half the cost and less size and weight. BTW, the Leica SL is still one of my all time fave cameras and it doesn't have IBIS, nor does that 50 Lux have IS. Just like with the Canon, the Leica doesn't take away from being able to get the shot due to not having IBIS.
All three with the new Canon 50 1.2 RF, out of camera shots. Click them for larger and better versions!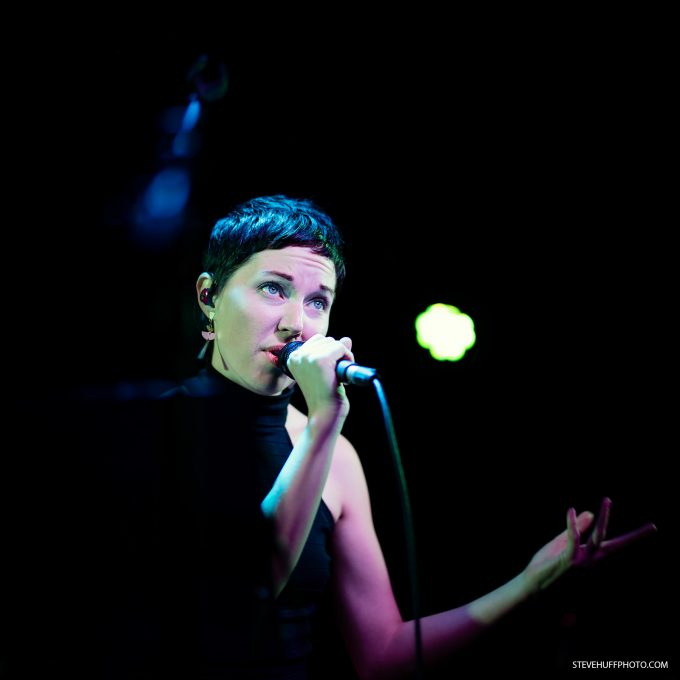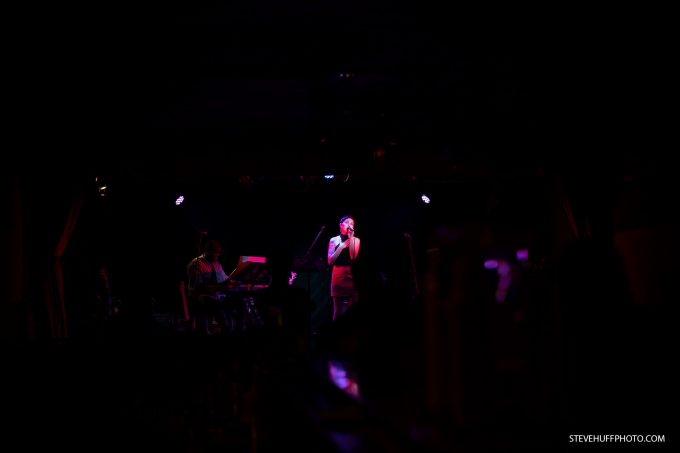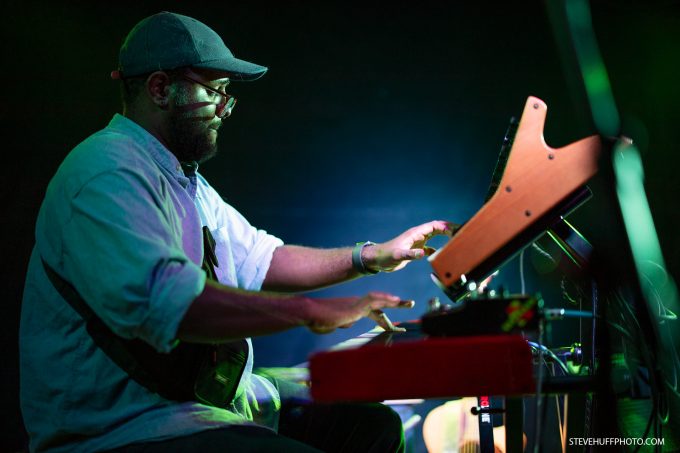 As for the body. I prefer the Canon menus and control system over Sony as well as the ergonomics and design. I have said for years Sony cameras have a boring design, and yes, design IS important when you plunk down your money on a camera. The Sony is feature packed and does everything one could ever want or need but at the same time, for many, it is overloaded. I actually hear this all the time from photographers. I love Sony and I have been a Sony shooter for years but I can tell you that I enjoy this EOS-R more than the Sony bodies. This is coming from a guy (me) who many here have labeled a Sony fanboy. Lol. Sony is kick ass, and offers an amazing camera for the money but for some of us, there are better choices for the money and all depends on your wants and needs and desires.
To Sum Up why I went to Canon..
I love this Canon, the color, the control, the new lenses, the ease of use, the video function, touch screen controls, and the swivel screen. The Joystick? I am enjoying this camera without it as I enjoy using my thumb to set the focus point while I shoot. It's intuitive and natural. I do feel Canon could do a firmware update though to make this process a tad smoother. It can be a tad glitchy at times but all in all, I really enjoy this feature as it allows me to easily select my focus point, in a natural way. They probably should have just put in the joystick to please more of the camera buying audience but they didn't. Either way this works the same way as a joystick, just takes some getting used to.
All three of these with the older 50 1.2 EF on the EOS-R

The Sony Kills the Canon in THIS AREA:
I love shooting in low light and do it often. For that it is tough to beat a Sony A7 or A9. Sony just nails it in low light and high ISO, period. NO way around it. If you want the cleanest at super high ISO, Sony is the way to go. End of story. Nothing from Fuji, Leica, Olympus, Canon, Nikon or others can beat Sony in a low light and high ISO contest.
With that said and knowing how I always use high ISO, I was worried about the Canon in this area. Where the Canon beats the Sony in low light is with Auto Focus but not in image noise. I am telling you guys that the Dual Pixel AF with the Canon is simply amazing in low light when using the 50 f1.2 or even my 24 1.4. It is instantaneous. It is accurate. It is borderline magical. Even for video, using face detect the Canon tracks faces in very low light and the Sony sometimes did not do that. In fact when shooting these shows I often though the EOS-R had a defect with focus as it was so instant, I thought it was not focusing. But it was. It was just so fast it was instant. Simply brilliant.
Even so, image noise with the R is there in places I never expected to see it, even ISO 1600 at times (when in low light). Keep in mind I never ever use noise reduction as it always mushes up the file, always. I prefer to keep NR out of my images and go natural, just like we did back in the film days. With Sony I could shoot at ISO 10k and get usable results. With the Canon I can shoot at around ISO 6400 and get usable results. Noise will be present in the Sony and Canon files but the Sony can just go higher on that ISO dial without causing an issue. Canon needs to step up their sensor game to compete with Sony in this area. 
Even with that said, I still prefer using the Canon for its lenses and feel/control. That 50 f/1.2 RF is well worth buying into the system alone, just for this lens! The color and depth is superb in some situations and works well for a low light lens with its f/1.2 aperture and super -6 EV focusing capability.
ISO 6400 on the EOS-R. ZERO Noise Reduction, and the 2nd image..I could not see any details as it was dark in real life. The lens brightened up the scene a bit which is always good. She thought I could not see her so she had no idea I was taking her picture, which was just a darkness AF test for me. Third one is ISO 5000 in a VERY dark scene shot at night. You will see noise in these shots, but also will still see detail as I had noise reduction off. Remember, a true test of high ISO is shooting in low light, not when you have light. With light available you will always get better ISO results. In low light it is a true test of the cameras abilities at higher ISO. 
I did it.
I sold my Sony camera after shooting Sony for YEARS AND YEARS. After using the EOS-R and realizing that this camera is this good in its first generation product, it made me excited for when Canon releases a pro model with this mount. But I have many Sony shots you can see in my full Sony A7III review (see it here) written well before the Canon EOS-R hit the scene. I think you will agree after looking at the images in both reviews, that the Canon images here have a different feel and vibe with the color and the overall presentation. The Sony colors are more poppy as Sony always had been and some love this. The Canon renders a more natural look to me, but also more cinematic feeling if you understand what I mean. About half will prefer the Sony look and half the Canon look. It's a personal thing.
It's good we have both to choose from.
Shooting Leica M Mount Lenses on the Canon EOS-R?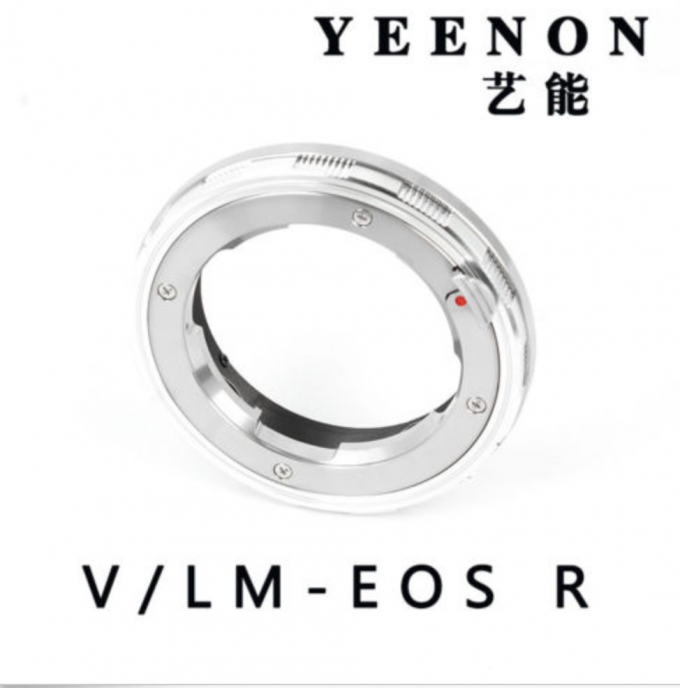 Now that we have a mirrorless Canon we can shoot almost any lens we can find on it via adapters. When the Leica M to EOS-R adapters came around on Ebay I bought one and have been testing it with a 35 and 50mm Voigtlander lens in M mount. Makes the system smaller, lighter and is super easy to use as the EVF in the Canon is amazing. I can focus without using any focusing aides at all. No magnify needed (though its there in a button I programmed if need be) and no peaking needed. The EVF in the Canon beats the one in the A7III easily and makes for very easy focusing when using a manual lens.
LENSES: CANON VS VOIGTLANDER, just for fun. 
Just for kicks, I shot a scene with the Canon 50 f/1.2 R and the Voigtlander 50 1.2 VM:
These are full size from camera images (from RAW). The top image is with the Canon 50 1.2 RF. The second is with the Voigtlander 50 1.2 VM. BOTH incredible 50mm lenses. If you view them each full size you will see more detail in the Canon 50 RF image but both look good to me.

The Canon is the better lens without question and in real use, it shows it more. But even so, at half the cost and 1/4 the size, the Voigtlander adapted lens is a wonderful buy for those who want that manual focus experience on the Canon, which is very nice indeed. A real mechanical MF lens on the EOS-R is a treat due to that high res and crystal clear EVF. You can buy the 50 1.2 VM lens HERE where this one came from. 
What SO MANY Complained about with the EOS-R! 
When this camera was announced, many attacked it for having one card slot. How soon do we forget that so many cameras were bought, used professionally and worked very well over the last 10 years with one card slot. Did a film camera have two film slots for two rolls of film? No, they didn't. I will say that I feel all cameras these days should have two slots, only because it's a "want" so many feel they need. It's a feel good kind of feature. It would be smart for a camera company to have this in ALL models that are over $1,000. With that said, does it bother me that this camera has only one? No, not at all. I use good Sandisk cards and while I do know that failures happen, those are VERY rare and normally with older or off brand cards. I understand if you want two slots (I have had them in my Sony but always only used one, same in my 1dXII, only use one) but it is not a necessity to get good images. It offers peace of mind to those who worry about this, but it is not going to make or break a camera for me. Notice I said for ME. Many do want two slots, and rightfully so. It should be here and Canon should have known better.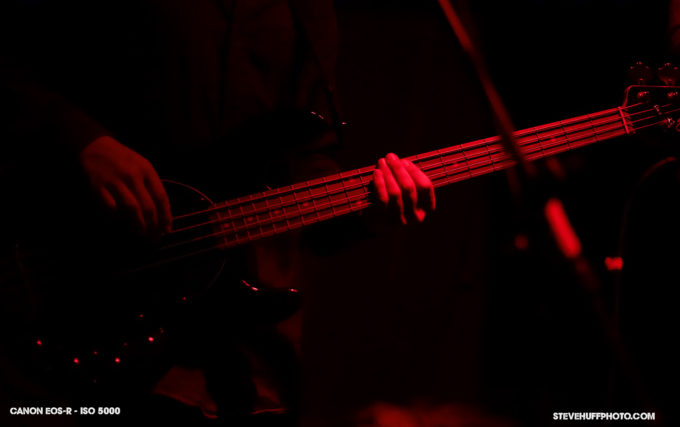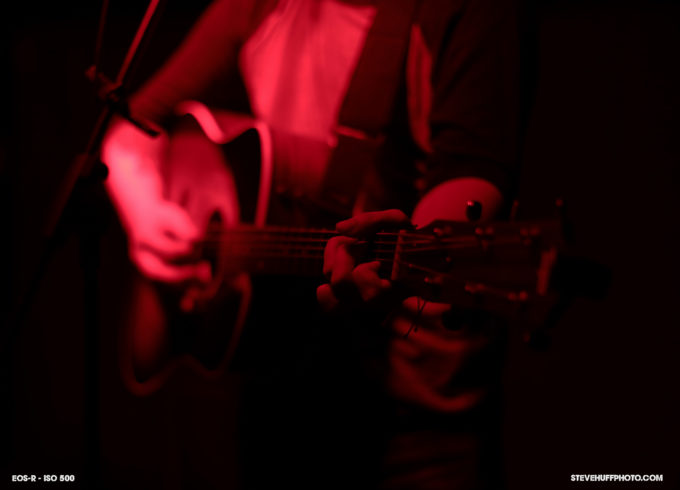 The in body IS. This is another thing that did not bother me at all. The IBIS in the Sony, for video at least, I found lackluster and often wondered if it was even working. Even when using an 18mm lens it did not do much to smooth the shakes when filming. The video I have handheld with the EOS-R looks fabulous and never once did I say "Damn, I wish I had IBIS". It does seem many today are spoiled. Many want the cameras to do all of the work for them. I touched on this in my Leica M10-D review (see it here). Some cameras try to do it all, and it seems many love this. For me, the more I have to do, the better. It makes getting the shot worth it, and it makes me feel good as well. Cameras that do it all started to bore me a while ago, and they leave me uninspired. This is my truth, fact and from the heart.
In ten years we may just have a camera that floats in the air, composes the shot for us and edits it to perfection before zapping wirelessly to our devices. We would be taken out of the process but I bet many would love this, which to me is weird. Of course that is an exaggerated and unlikely prediction but my point is again, I'm not a fan of cameras that do all of the work for us. Another reason I do not use Eye Af in any camera that has it, nor did I use it in the EOS-R.
A few from my 1st few days with the EOS-R. Again, the color from these OOC JPEGS is nice. Click them for larger. 
So as you can see the weaknesses for some with this camera are not weaknesses for me, which is why I bought one without regret (and even considered buying a 2nd but decided to wait and see what is next in the R line).
I prefer to look at the Canon for what it does offer me over something else in its price range. 
Better EVF, and this is one of the best in the business.
Huge touch LCD, which makes shooting and review a great experience.
Great battery life, no issues here at all with battery (though Sony wins in battery life)
Best auto focus for video there is. Dual Pixel, nothing beats it for speed or for the way it attains focus (smooth and no hunting).
Fantastic feel, and ergonomics makes it a joy to hold and shoot.
Super build quality.
Amazing colors and skin tones.
Some of the best lenses out there in 35mm mirrorless.
Adapting EF lenses makes them seem to focus even faster. No compromises.
Easy menu system, easy to switch from video to photo, and it remembers all settings from each mode.
Touch focus on LCD is awesome once you get used to it. Took me a couple days but now I love it. Also love that the screen flips out for video use.
BTW, this is my new favorite concert camera for shooting bands.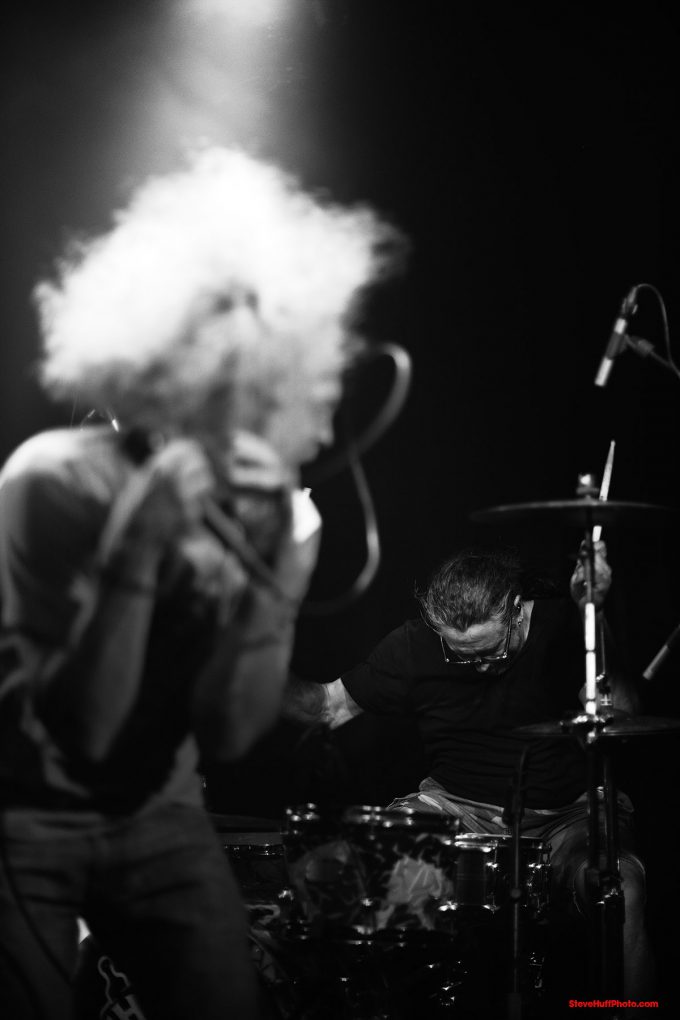 My Conclusion
The title says I switched to the EOS-R "for this". Well, what is "this"? THIS is a mirrorless camera that I really enjoy. THIS is color that I prefer over other cameras and THIS is about the lenses as well, that are unique, and beautiful in build and performance. THIS is dual pixel auto focus, which is amazing in photo or video use. THIS is the swivel out screen so when I film a video of myself talking I can see what is going on or even change settings on the fly. THIS is a great grip and feel with superb control and customizable options. THIS is not a revolution as Canon claims but rather a VERY good camera well worth the asking price which is a bit over the wonderful Sony A7III.
Yep, the Sony A7III is a powerhouse and wins in overall specs on paper. It has full frame 4K (though Canon offers better bit rates) and offers IBIS and superb Eye AF along with dual card slots. All for $300 less. But for me the Sony loses in color, joy of use, body feel and control, there is no swivel LCD nor can I control it by using the LCD. The EVF lacks in comparison to the Canon and for me and many others it lags behind in all out color from the camera.
So it's not as cut and dry as "Eye Af" "IBIS" and "Dual Slots". Those are nice to have for some (the Canon does have Eye AF but it's not as effective as the Sony) but if you are about taking the image, getting the shot and the enjoyment of the experience, for me the Canon wins and is worth the extra cost for the extra I get from it.
If you MUST have dual slots, and IBIS then the Canon is not for you.
The EOS-R is an EXCELLENT camera and even with the noise about how it's lackluster, that is simply not true in any way, shape or form. If you can't get nice shots with the EOS-R then you need to keep practicing your art. I chose to go all in with the EOS-R and Canon due to all of what I said in this review and am excited for the new 28-70 f/2 lens, of which nothing exists like it. It does inspire me to use it as the results are so nice and it is fun to use. The new lenses are Unique. That's what I love . #BeUnique. ; )
Where to Buy
You can buy the EOS-R from my recommended dealers below. 
Buy the new 50 f1/2 RF lens at Amazon or B&H Photo
---
PLEASE! I NEED YOUR HELP TO KEEP THIS WEBSITE RUNNING, IT IS SO EASY AND FREEE for you to HELP OUT!
Hello to all! For the past 10+ years I have been running this website and it has grown to beyond my wildest dreams. Running this site costs quite a bit of cash every single month and on top of that, I work full-time 60+ hours a week on it each and every single day of the week (I receive 100-300 emails a DAY) and am only a one man operation. Because of this, I could use YOUR help to cover my costs for this free information that is provided on a daily basis. 
To help out it is simple, and no, I am not asking you for a penny!!
If you ever decide to make a purchase from B&H Photo or Amazon
, for ANYTHING, even diapers..you can help me without spending a penny to do so. If you use my links to make your purchase (when you click a link here and it takes you to B&H or Amazon, that is using my links as once there you can buy anything and I will get a teeny small credit) you will in turn be helping this site to keep on going and keep on growing.
Not only do I spend money on fast hosting but I also spend it on cameras to buy to review, lenses to review, bags to review, gas and travel, and a slew of other things. You would be amazed at what it costs me just to maintain this website, in money and time (200 hours per month, and about $3000 per month).
So all I ask is that if you find the free info on this website useful AND you ever need to make a purchase at B&H Photo or Amazon, just use the links below. You can even bookmark the Amazon link (not the B&H) and use it anytime you buy something. It costs you nothing extra but will provide me and this site with a dollar or two to keep on trucking along.
AMAZON LINK (you can bookmark this one)
B&H PHOTO LINK – (not bookmark able) Can also use my search bar on the right side or links within reviews, anytime.
Outside of the USA? Use my worldwide Amazon links HERE!
You can also follow me on Facebook, Twitter, or YouTube. 😉
One other way to help is by donation. If you want to donate to this site, any amount you choose, even $5, you can do so using the paypal link HERE and enter in your donation amount. All donations help to keep this site going and growing!
 I do not charge any member fees nor do I (nor will I ever) charge for reviews, so your donations go a long way to keeping this site loaded with useful content. If you choose to help out, I thank you from the bottom of my heart.