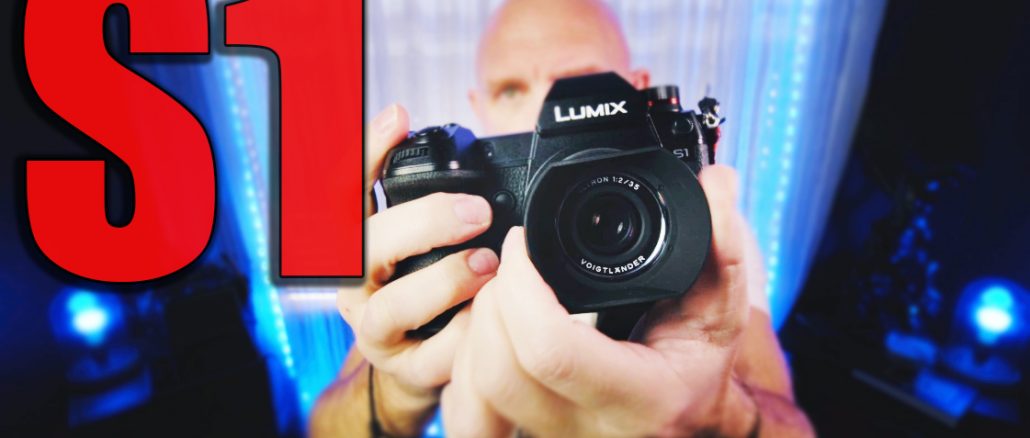 The Panasonic S1 with Leica M Lenses (Canon EF as well)
By Steve Huff
So I shot the Panasonic S1 last night, just for one night, and what I saw made me a very happy man. Long story short, this is one of the best, if not best camera I have used when it comes to low light high ISO in real world scenarios. It also bested my SL for using M mount lenses (I am using Voigtlander these days) when it comes to sharpness, detail, less vignetting, and joy of use due to the 5.7MP EVF that beats the Leica SL EVF in color, sharpness and brightness.
This post is just a quick post to share my thoughts on the S1 with M Mount lenses, as well as Canon EF lenses. The video below explains all.
Below is a video I made up with my 1st experience with the S1, and also some images below. Review soon!
A few images from the S1:
Images below all from the S1 with either the Voigtlander 35 f1.2 II or the Canon EF 50 1.2. Exif is embedded and you can click on each image to see the larger version. The 1st image below is at ISO 16,000. Second image below, ISO 25,600. Most of these are at high ISO limits yet the color, dynamic range and detail remains. I have never seen color this nice at these kind of ISOs. The 8th image down is at ISO 51,200 yet look at that color!! Noise reduction is OFF as I shot these RAW and applied no noise reduction.
The one of my dog above? ISO 51,200 indoor. I have never seen an ISO 51.200 shot that detailed or clean. The S1 is a serious night machine as well as an ANY LIGHT machine. The shutter is soft and silent, and the kit lens focuses fast and accurately. I even do a video test with the kit lens above in the video to show it focuses wonderfully (much better than the GH5). So far this camera has blown me away but I have more shooting to do. As for the S1R, I have no interest in that as I will never need 47MP for anything that I do. Most do not need 47MP unless you want to crop your images up. As shown in the Q2, the 47 MP sensor is much more noisy, at least in the Q2 it is.
The S1 for me will be my main night time, low light camera along with a few choice fast small manual primes. My fave way to shoot.
You can order the Panasonic S1 where I did, from Amazon, right HERE. 
You can also order it at B&H Photo HERE. 
I use this M adapter with the S1 for M lenses.