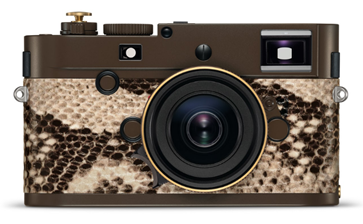 The new Lenny Kravitz Leica Monochrom Camera "The Drifter" will set you back $23,950. In stock now.
Video Below…
Today Leica unveiled a new special limited edition collaboration camera. This time they have created another camera with Lenny Kravitz and this time it is comprised of a Leica Monochrom and two fantastic lenses. Wrapped in a vegan Snakeskin leatherette and shipping with a 28 Summicron ASPH f/2 and 75 Summicrom APO f/2 this one is for the collectors.
Full press release below but if you want one, order quick! The Lenny Kravitz Drifter is limited to only 125 Sets worldwide, and yes, it will sell out. They always do!
THIS IS IN STOCK NOW at Leica Store Miami HERE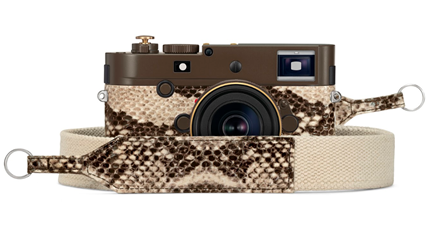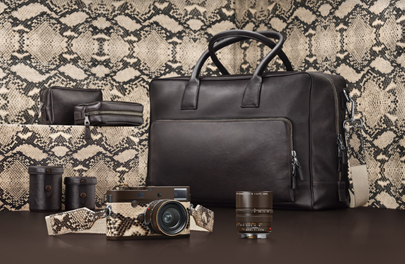 Rock and Roll Legend Lenny Kravitz and Leica Camera Collaborate to Unveil the Leica M Monochrom "Drifter" Set
The striking special edition set celebrates Kravitz's dedication to visual storytelling and pays homage to his inspired, nomadic lifestyle
May 23, 2019 – World-renowned musician, designer and photographer Lenny Kravitz has collaborated with Leica Camera once again to unveil the Leica M Monochrom "Drifter" special edition set and sophomore photo exhibition. A self-proclaimed drifter himself, the attractive set was designed with Kravitz's vision of being a free spirit, always on the road and open to adventure – ingredients that ignite visual storytelling.  Kravitz's latest collaboration with Leica centers on the art of black and white photography with a uniquely designed Leica M Monochrom camera and extraordinary special edition lenses, a Leica Summicron-M 28mm f/2 ASPH. and a Leica APO-Summicron-M 75mm f/2 ASPH. that together expand creative liberties to capture moments from breathtaking landscapes to compelling portraitures. A thoughtful collection of premium accessories further complements the wanderlust-inspiring kit.
Kravitz's connection with Leica and his passion for photography spans decades, receiving his first Leica camera from his father, a former war journalist. Kravitz's first collaboration with Leica, the "Correspondent," paid homage to his father and was inspired by a battered Leica that his father brought home from his missions in Vietnam. Drawing from his extensive experience in front of the camera, Kravitz turned the tables to capture photographers in action for his debut exhibition and photo book, "Flash." In his latest photo exhibition, Kravitz shares his archetypal perspective as one who is always on the road, capturing indelible moments from across the globe.
"When I started shooting, I jumped in headfirst with the same energy that I did with music. I just went for it; I opened my heart and my eyes and since then photography has brought so much joy and fulfilment to my life," noted Kravitz. "With photography, I am able to bottle a piece of time in a photo. That moment then lives on afterwards and never dies. I love that."
Also a passionate designer who, in 2003, launched his own design company, Kravitz Design, Kravitz took great care in developing the look of this new special edition. The body of the camera is adorned with a unique sepia-brown paint finish coupled with a vegan python leatherette, sourced by Kravitz's personal friend and revered designer Stella McCartney, known for her dedication to cruelty-free fashion standards. The accompanying lenses feature the same brown paint finish as their counterpart, complete with impressive pure brass edges.
The core of the Leica M Monochrom "Drifter" set is a Leica M Monochrom (Typ 246) camera, a dedicated black and white-only Leica rangefinder. This exceptional camera seamlessly bridges the gap between analog film aesthetics and cutting-edge digital technologies – making it the ideal artisan tool for fine art photography that exclusively speaks in the language of monochromatic tones. Kravitz, a longtime black and white photography aficionado, observes his world and composes in black and white even when he's not behind the camera. "Black and white photography looks and feels so much more real to me and that monochrome vision extends through my everyday filter for life. It's authentic, timeless and, to me, it's raw beauty," noted Kravitz.
For the accompanying lenses, Kravitz wanted to include an exceptional portrait lens – the Leica Summicron-M 75 mm f/2 ASPH. – along with a lens perfect for travel and street reportage that rings true to his Drifter approach, cueing the addition of the Leica Summicron-M 28 mm f/2 ASPH. This two-lens kit gives the photographer a versatile yet travel-friendly arsenal, ready for all types of adventures on the open road of life.
The set also features several attractive and functional accessories. To match the camera's covering and to provide comfortable handling, the set includes a striking vegan python carrying strap. As a throwback to the quiver-style cases of some vintage lenses, there are matching brown vegan leather carry cases for each lens. For added convenience, the set includes versatile pouches that can be used for camera equipment or personal effects. Finally, the set includes a beautiful yet discreet brown weekender bag, dubbed "The Drifter Traveler," helping make it the ideal package for on-the-go photography and the prototypical drifter lifestyle.
Kravitz's accompanying "Drifter" photo exhibition is currently being showcased at the Leica Gallery in Wetzlar, Germany. The photo series, inspired by Kravitz's nomadic lifestyle, will feature intimate portraits, laconic snapshots, carefully observed scenes from the street and well-composed moments in hotel rooms, all captured during his time on the road.
The Leica M Monochrom "Drifter" set, limited to 125 sets worldwide, is available beginning today, May 23rd, at Leica Stores and Boutiques for $23,950.