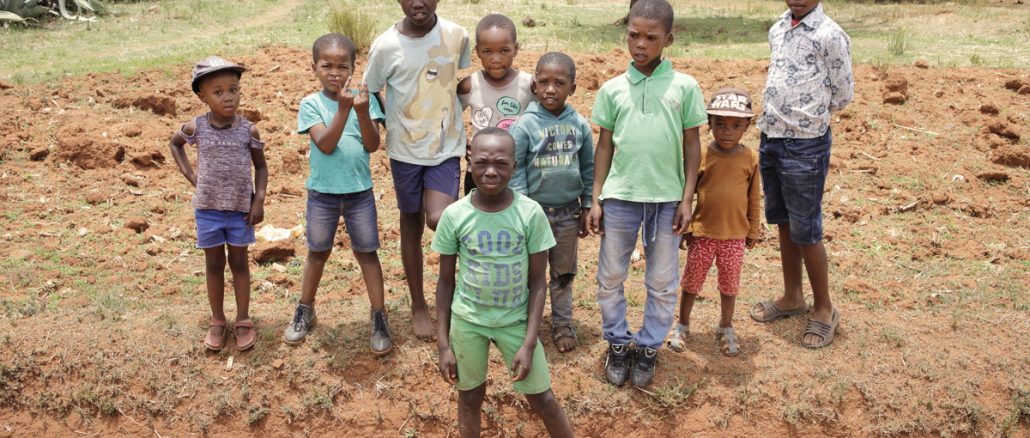 Street Photography in the village of Malealea with the EOS-R
by Ivan Muller
The Kingdom of Lesotho is a small landlocked country within the borders of South Africa. It has the distinction of being the only nation in the world that lies entirely above 1400 meters. It is very mountainous with a large rural and impoverished population that mostly survives on subsistence farming. Tourism is slowly taking off in Lesotho and many South Africans like to explore Lesotho as a 4×4 offroad destination especially in the winter months when the mountains are covered in snow.
The village of Malealea with a population of less than 1000  lies in the South Western part of Lesotho in a beautiful valley. Our accommodation was in the center of the village and we stayed there for a week in December 2018.
Click images for larger and better versions
Every morning and evening I would take a walk through the village and make portraits of the generally friendly villagers. Interestingly, I was told by the local guides that I may not photograph adults without their permission but that it was ok to photograph the children. 
How to win friends…
To win the trust of the villagers I used a portable battery operated Canon Selphy printer to make instant 4x6inch colour prints. The Canon Selphy prints individual layers of Yellow, Magenta, Cyan & Black and it is fascinating to watch the print move in and out of the printer, each time adding another colour layer and slowly building up the image. I usually have a crowd of onlookers watching in rapt attention as 'their' portrait developes slowly and noisily and the finished print is often greeted with a cheer! Unfortunately the battery only lasts for about 33 prints and there is great disappointment when I tell the villagers that I can only give them one print each otherwise some might lose out and when the battery is flat that I have to go and recharge it before I can resume the process. Trying to explain this to people with a limited command of English is rather challenging to say the least!
The process of giving prints worked so well that by the end of the week the villagers, especially the younger crowd would come and look me up and ask for their portraits to be made!
My equipment.
I used my relatively new, at that stage, Canon Eos R camera for all the portraits. Most of the portraits were made with the Tamron SP 35mm F1.8 Di VC USD. This lens is sharp enough for me so that I can use it confidently at all the apertures and the image stabilization helps a lot when I'm photographing indoors and in low light. 
I also have a Canon pancake EF 40mm F2.8 stm when I don't feel like using the large and heavy Tamron and the small and lightweight nifty fifty Canon Ef 50mm F1.8 stm for a slightly more normal perspective.  For landscapes and a compressed perspective I like using my Canon EF 70-300 F4-5,6 L IS usm zoom lens. 
I'm a firm believer in less is more and over the years I have noticed that I seldom switch lenses when I'm out doing my personal photography. For an outing I usually pack the Selphy Printer and its huge battery plus print holder into a Billingham Hadley Small camera bag ( or one of my other small camera bags, I have more than a few.. ) and my camera and lens goes over my shoulder. All the street portraits were made in available light and I try to show the villagers in their unique environment to give a sense of place. I seldom do close up portraits.
A few thoughts on the EosR…
Steves video review of the Canon EosR really summed up the pros and cons  perfectly and I can only emphasize the following which stood out for me…
Things I like and that works well for me: 
– Greatly improved focus accuracy of all my EF lenses especially the older EF lenses and 3rd party lenses like my Tamron. 
– Ability to get on with my photography knowing the camera can handle all the auto stuff reliably and accurately.
– Almost no dust on the sensor.
– I only have EF lenses so far but they work flawlessly on the Eos R and the EF lens adapter feels like part of the camera.
-Silent shutter is a great feature except under fluorescent lights which produces banding.
– The files are great to work with, with a lot of highlight detail.
– Manual focus works superbly well with my manual focus Canon TS-E 24mm L II tilt and shift lens.
Things that I don't like or feel could be improved:
– The touch bar doesn't work for me and I use it only to view images on playback
– Being left eye dominant using the lcd to move the AF points doesn't work for me either.
– Sometimes the camera cannot focus the lens and it needs manual focus assistance to get to a point where the lens can start focussing again – mostly with my 70-300 zoom..
– I wish it had a joystick, although I have figured out a way to move the AF points quickly using the dials, but still I think the joystick is a more elegant solution.
-The EosR does not have a GPS which comes in really handy when doing travel photography and is a great in pinpointing exactly where an image was made.
I always thought that my Canon EOS6D was enough in regards to pixels and image quality, but the EosR raised the bar for me. I can easily make large prints and this first FF mirrorless offering from Canon is really enjoyable to use and hold and produces great quality images. 
I hope you enjoy my street portraits and many thanks to Steve for hosting them on his great blog!
Regards,
Ivan Muller
About me: I live in the city of Centurion near Johannesburg in South Africa where I work as a commercial freelance photographer. My passion lies in documenting the people, structures and landscapes of Southern Africa. 
thelazytravelphotographer.blogspot.com        www.ivanmullerphotography.com