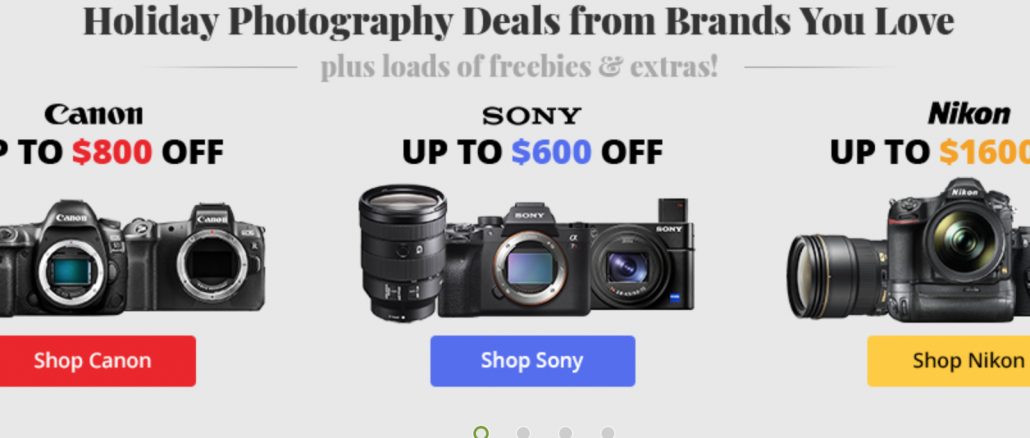 Holiday Deals Start! Save BIG on the Top Camera Brands! Sony, Nikon, Canon and Olympus! Up to $1600 off!
Hey guys! Just a note to let you all know that the holiday deals have already begun. You can save tons on Sony, Canon, Nikon, Olympus and more! Below are some of the best deals I found online along with links to the deals. If you use my links, it helps this website continue on and believe me, it needs it!! Enjoy these deals my friends!
SONY
There are LOADS of Sony Deals at THIS LINK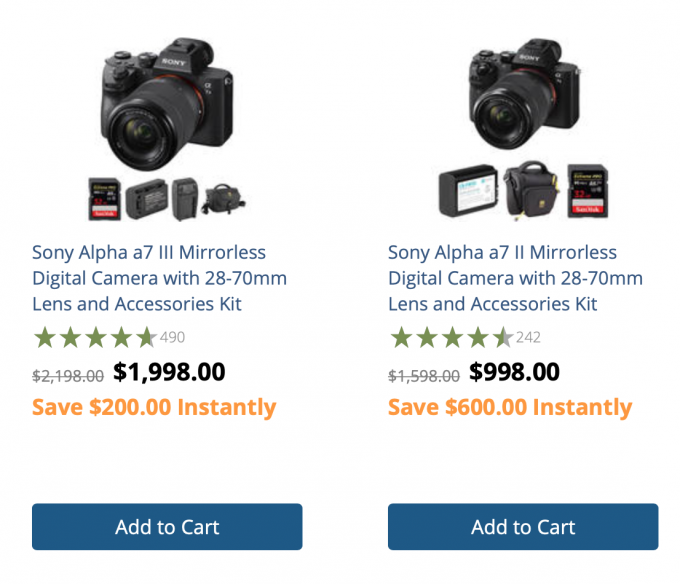 How about the Sony deal above with an A7II and 28-70 Lens for $998. You can also snag a NEW A7III body only for $1798. Lenses and more all on sale HERE.
CANON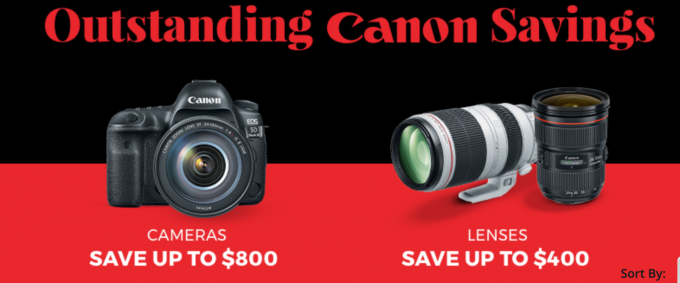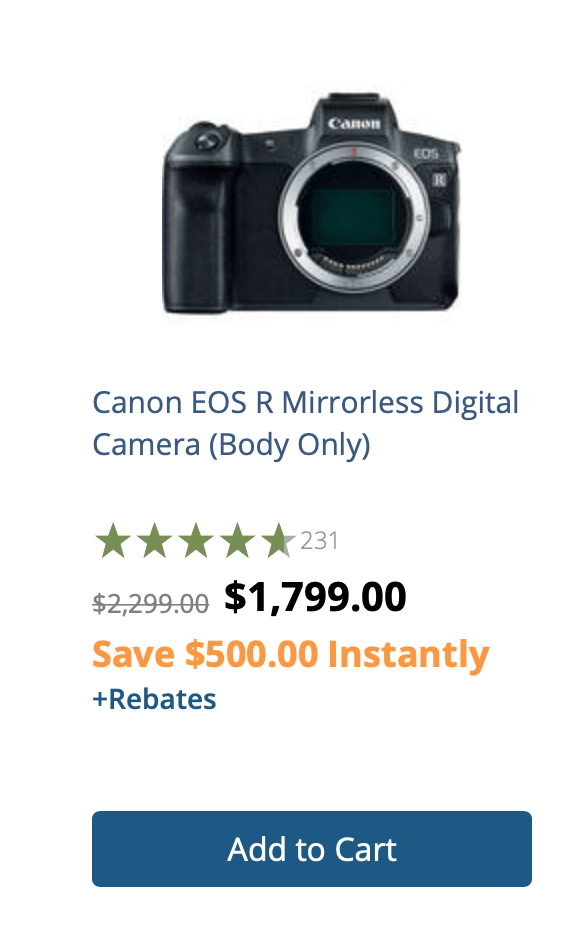 SEE ALL OF THE CANON DEALS HERE! THERE ARE LITERALLY A TON OF THEM FROM DSLR's to LENSES to MIRRORLESS!
NIKON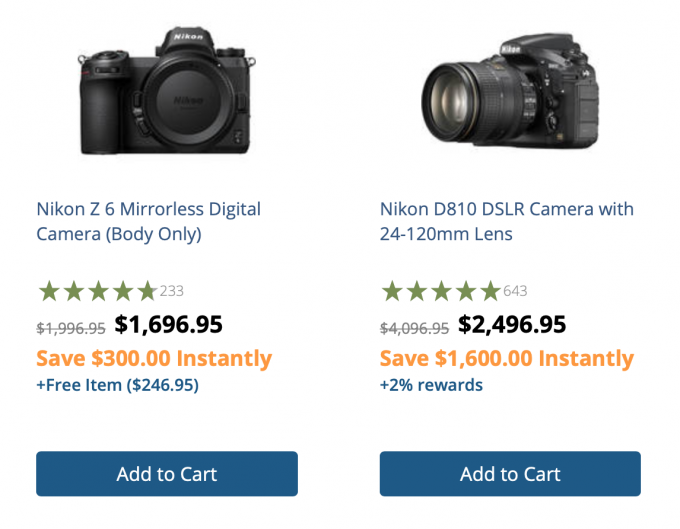 How about a $1,600 savings on a D810 with 24-120 lens? From $4100 to $2500! The Z6 Mirrorless is on sale with $300 off making this camera $1696. This means one can get a Sony A7III, Nikon Z6 or Canon EOS-R all for the same price. Which would I get? They are ALL amazing cameras but my preference is with the EOS-R for it's color (skin tones) and flip out LCD along with the blazing fast Dual Pixel AF.
MORE DEALS BELOW: