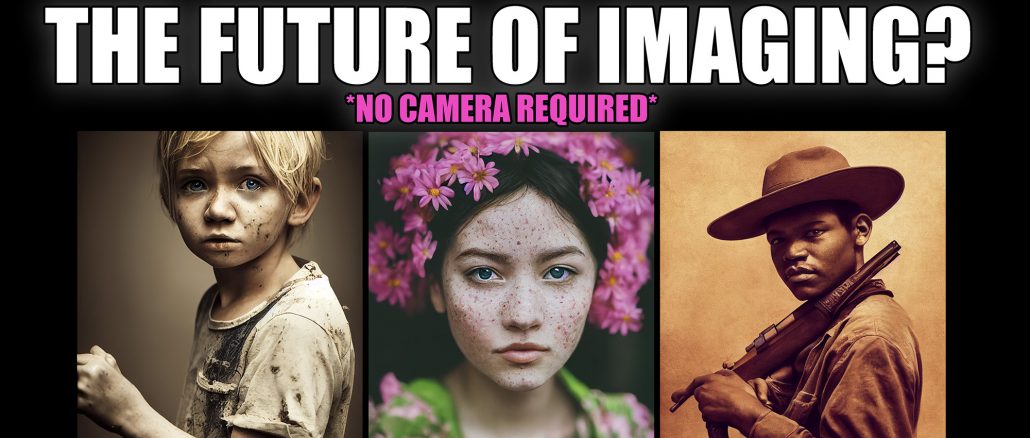 THE FUTURE of Imaging? Photo Realistic AI Portraits from you Mind and MidJourney. NO Camera Required. 
I have talked about MidJourney before but the quality has since taken a GIANT LEAP forward. We can now create amazingly photo realistic and detailed photos from our imagination. These looks like photos, and none of the portraits you will see here are of real people. Using tags like "Leica" and other interesting words we can unlock this detail within MidJourney.
I will show you how in the video below:
This tech is moving fast my friends. Just recently I shared my thoughts about this and predicted it would get really good, really fast and it came faster than I imagined. Anyone can make gorgeous portraits, all unique and no two will ever be the same. No camera is needed, just an imagination that can drum up whatever you would like to see.
There are creating words and tags to use to unlock this kind of detail at mid journey. Here is a quick example of how easy it can be to create a stunning portrait: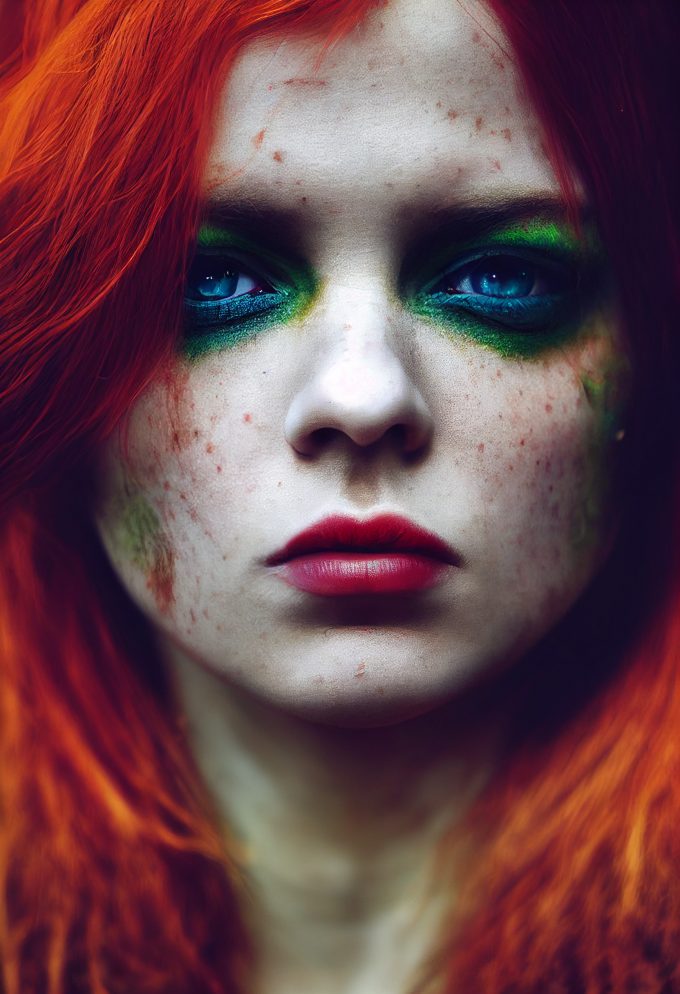 For this image I just wrote a simple text command but added the words needed to unlock the detail.

With MidJourney you simply come up with words to describe what you want to see. Sometimes you get a beauty right from the get go, but you are allowed to redo them, add words, and make changes with text. The more descriptive you are the more your image will come back looking like what you envision in your mind.
This is crazy future kind of stuff but here now at MidJourney. 
The interesting this is that this tech is still in its infancy. Think about it. In the near future this will only improve as there is one weakness that still exists with Mid Journey. The Eyes. While in some cases they look gorgeous, in others they are not and sometimes it can take many redos or alterations to get it right. When it is right, it is incredible.
I believe fully that this tech will move to video in the future (years away) and in that future will replace actors, voice and all. Mark my words. This will also hurt camera sales. While we can never use this to create a memory, we have iPhones for that. This tech will allow anyone to create works of art and stunning portraits of whatever they can imagine. Much more fun than hiring a model and shooting the same old same old pics that have been redone again and again.
This will improve more as time goes on to where we will not be able to distinguish from real photographs. Since most today shoot for the reward from social media above all else, to release those endorphins from the likes and comments, this may just overtake photography for the hobbyist and enthusiast. I can see it happening…easily. Camera sales are already down the tubes and things like this will not help. There are over 1.5 million mid journey users right now and I expect that number to grow like wildfire.
If you are a creator an artist or photographer, I suggest checking it out sooner rather than later.
Below are a few examples but I show many more in the video at the top of this page. It's crazy!
None of these people exist nor have they ever…