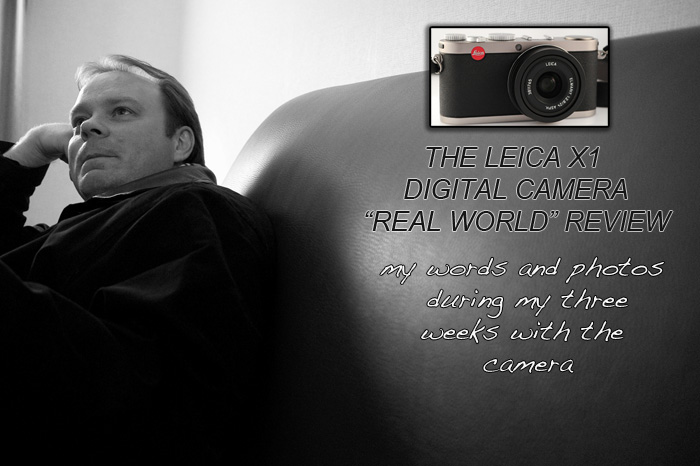 MY LEICA X1 REVIEW IS HERE!  IS THIS THE BEST COMPACT DIGITAL CAMERA EVER?
NEW – Update June 2012 – My Leica X2 review is HERE
OH MY GOODNESS! The last 3 weeks have been some of the funnest times and also some of the most frustrating times I have had shooting a camera. I have been shooting and vigorously testing a Leica X1 and man oh man, this thing is like a pack of firecrackers, with the occasional dud. Leica sent me the camera in all of its packaging, along with a grip and leather ever ready case for review and I have to say,  the packaging puts even Apple to shame! The X1 presentation is super fun.
But before I get started, I want to address those of you who have never read one of my reviews before. This review will be a REAL WORLD use review of the Leica X1. No charts, no boring graphs, and none of the nonsense that in all reality has absolutely NOTHING to do with real photography. I could care less what a chart shows me. I want to take the camera out in the real world and shoot the hell out of it. I want to see if it is dependable, how it holds up, as well as the quality and "usability factor" of the camera. Yes, taking real images should be the test of any camera so welcome to the beginning of what may just be my most lengthy review yet.
First off, since I want you to share the experience and excitement with me, check out this "un-boxing video" I made so you can see the care and love that went into the creation of the Leica X1 box:
Yes, it is true that packaging does not make or break a camera, but I have to give a point here for presentation. This is the best packaging I have ever seen for any camera, ever. When opening it for the first time you have a feeling like, "This has to be the best camera ever!" So, the packaging is awesome and Leica did a great job. What about the specs on the camera? Why is it so special and WHY on earth does it cost $2,000? Yes, this little guy is $2k, but look at it this way: It is about $4k cheaper than a used M8 and 24 Elmarit lens and about $900 more than an Olympus E-P2 with kit lens (E-P2 at Amazon
). It has the red dot folks, and the name "Leica" and $2k in Leica land is pretty cheap these days. For those that can not shell out the big bucks for an M8 or M9 and a lens, the X1 looks like it could be the first "real" Leica for many photographers.
Let's face it, the X1 is trying to be the best semi-compact on the market, but many were upset that the X1 was not an interchangeable lens camera. Leica decided to keep it simple, and therefore they built in a nice, high-quality lens into the X1. But is the Leica X1 up to the task of beating the Micro 4/3 cameras? At double the price of those hot cameras it really needs to have something special to get buyers to part with their hard earned cash. Others will buy it just because it is a Leica so no matter what, Leica will sell quite a few of these. What I wanted to know is if it was worth the premium in price over comparable cameras in PERFORMANCE and quality of image.
Let's get to business and go over the features. But first, a photo from a store window display two days before Christmas. Click image for larger version.
Leica X1 – F4 – ISO 200 – 1/30s – This is the same look the M8 and 24 Elmarit gave me. Impressive OOC color.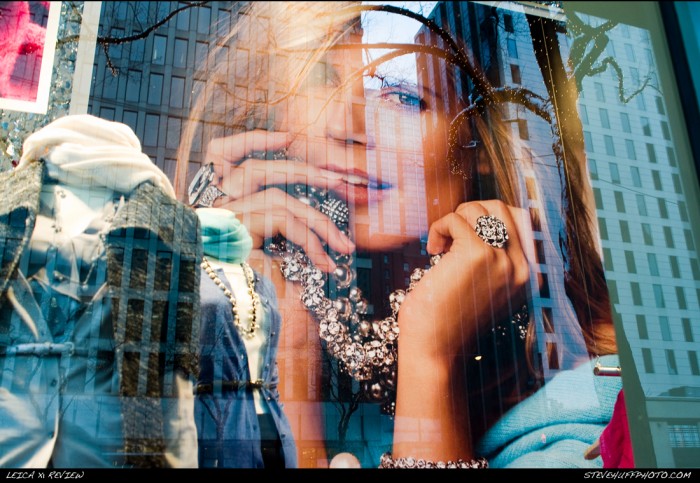 THE LEICA X1 FEATURES AND SPECS AS LISTED ON THE B&H PHOTO WEBSITE, WITH MY COMMENTARY ON EACH:
• Large CMOS Sensor
The X1 is built around a 12.2MP CMOS image sensor that's as large (23.6 x 15.8mm) as those in high-quality SLRs.
Yep! The Sensor in this camera is the big deal. Most compacts have tiny sensors and the only other semi-compact cameras that have somewhat large sensors are the micro 4/3 cameras, like the Panasonic GF1 and the Olympus E-P2. The X1 sensor is bigger than those and therefore will give you better image quality and high ISO quality. After three weeks with this camera, I can positively say yes, this sensor is superb for the X1. But new cameras on the horizon, like the Ricoh GXR and Samsung NX-10, also feature APS-C sensor sizes and come in somewhat cheaper while adding more flexibility with interchangeable lenses and even swappable sensors. But damn, this is a Leica and it has something about it that makes you fall for it! As for the sensor, it's terrific and a great match for the X1.
• The Leica Elmarit 24mm f/2.8 ASPH.
The Leica Elmarit 24 mm f/2.8 ASPH. is a true Leica non-interchangeable lens with superior optical performance. When seen in terms of 35-mm film format, it has a focal length of 35mm.
Many seem to think this is not a "real" Leica 24 Elmarit. Well, after 3 weeks of daily use, I can tell you it is a real Leica lens, or at least it performs like one. The X1 has been giving me the the quality I expect in a Leica lens. Yes the barrel is plastic, and the lens is less substantial, but the quality IS indeed there in the images.
• Complete Control
In Automatic Mode, the camera takes control quickly, providing settings for precise exposures. With analog-style manual controls, using the wheels on top of the camera, the photographer can adjust shutter speed and aperture.
This is one of the things I love about the X1. It is simplicity at its finest… No menus to dig through, just dials. Rotate one dial to set your shutter speed and one to set your aperture. You can shoot in manual or A mode (aperture priority). There is also a dedicated ISO button on the back. My only complaint is that the dials move too easily and during my use they occasionally rotated away from where I had them set. They need to click into place with more authority because as it is, they are a bit too loose.
• 2.7″ Display
The bright 2.7″ display of the X1 almost fills the entire back of the camera and reveals the finest details even in bright surroundings.
Well, the LCD is not up to par with a Panny GF1 or the upcoming Samsung NX-10, but it does the job it is there to do. No issues or problems with the LCD. Hell, I am fine with the lousy M9 LCD, as it doesn't make or break my images.
• Live View
The live-view function replaces an optical viewfinder and shows an accurate preview with all essential image information. The Live Mode also makes the X1 particularly versatile for shots taken from unusual perspectives.
I did not have any problems shooting without a viewfinder. I actually had fun shooting the X1 using the LCD and if I bought one, would not buy the external VF.
• Precision Autofocus
The autofocus of the X1 provides fast, precision focusing enabling photographers a choice of 1 or 11 AF segments and an additional high-speed mode for each.
Uggg. Fast should not really be mentioned here when talking about A. Precision, yes. Fast, not really. More on this later…
• Face Detection Technology
When taking photos of people, face-recognition mode allows users complete concentration on the composition and framing of the picture.
I never use this feature and find it useless, but I guess some do use it. I have to be honest, I forgot to even try it. I'm not a "face detection" kind of guy, I guess.
• Universal Formats
The X1 transforms image data into JPEG files for immediate use or photographers can choose to save images in the Adobe Digital Negative (DNG), a format that allows image-relevant exploitation of all the benefits of the recorded sensor data.
The JPG's are great, but DNG is the way to go for serious work.
• Retractable Flash
The LEICA X1 features a retractable flash, which serves as a main flash but can also be used as a fill-in flash and can be synchronized to the second shutter curtain. If more power and flexibility is required, the Leica SF 24D and SF 58 system flash units (not included) are also compatible.
The flash was never really used by me, but I did do a test shot or two and it is flashy just like any flash. It works fine. I like the way they implemented it in the camera and it adds to the style and design. Very unique.
• Workflow Solution
With Adobe Photoshop Lightroom, a professional digital workflow solution, also available as an online download free of charge for all Leica X1 customers. It helps keep files organized and can process the X1 DNG raw files.
This is cool. You get a free full download of Adobe Lightroom with the purchase!
• Precision Engineering
Product of 100-years of German engineering experience.
But remember 94 of those years were with film cameras! The previous compacts were made by Panasonic and this is Leica's 1st "in-house" digital compact!
• Warranty
2-Year International Warranty
So there you go. The X1 is a digital camera that is not filled with tons of gadgets and gimmiks. No art filters, no scene modes, and NO, it does not record video (but really, did we ever need that with film)?  Like I said, it is a Leica and it is made to do ONE job and do it well. With the way the internet is, the rumors on the forums are flowing with bad talk on the X1 and I am happy I was able to shoot with one for a while to see for myself if this is fact or fiction. But I admit, after holding this thing, I had some high hopes.
One thing you will notice is the camera does NOT have a viewfinder. It's all on the LCD, but Leica is releasing an external VF and it is NOT an EVF. It is also going to be pricey at $349.95. You can see it here. IMO, this is a bit pricey for an old-style VF. They should have built one in to the camera IMO, like the old film CM's.
THE CAMERA AND MY 1st IMPRESSIONS WHEN I FIRST HELD IT
When I first cracked the box of the X1 I imagined a small, light, sexy body was inside and I was NOT disappointed (as you saw in the video). This thing is GORGEOUS and looks like a slimmer mini steel grey M9. It looks like a Leica through and through. After handling it and drooling a bit, I charged up the battery and attached the leather strap that came in the box. While the battery was charging, I decided to get some shots of the camera for the review:
With the Grip which I HIGHLY recommend. I'm not a huge fan of the M9 grip, but feel it improves the X1's feel greatly.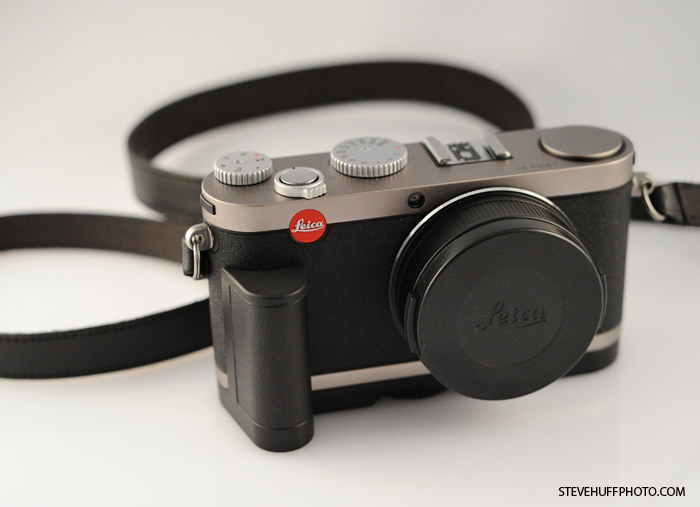 Without the Grip…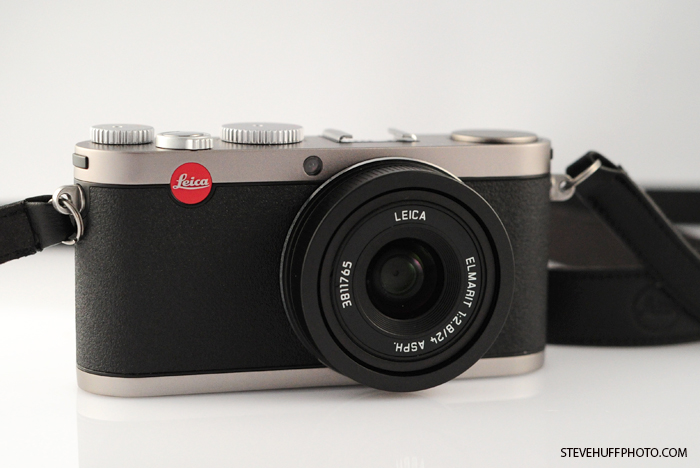 The Top Control Dials…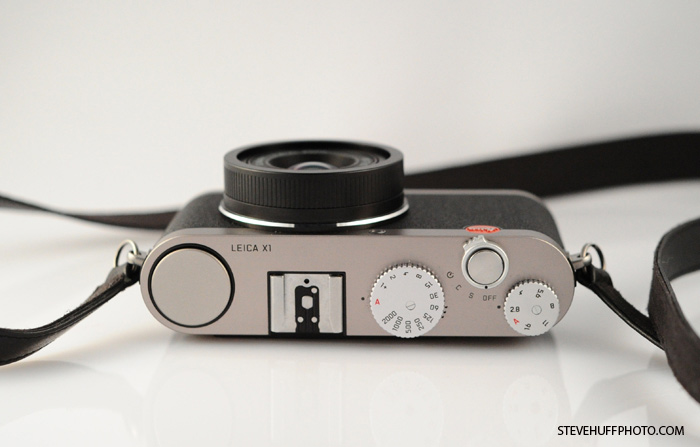 The camera is sexy and sleek,  but lightweight. Do not expect to hold it and have it feel like a mini brick. It's quite light and some may confuse this with low- build quality. I do not feel this way. After using it for 3 solid weeks I can say the build is decent (though the grey finish is fragile) and the camera is light for a reason. If it were as heavy as my M9, what would be the point of the camera? The X1 is meant to be a compact, light, take anywhere and everywhere camera and it succeeds in this regard.
I was not disappointed at all in the build. I mean, I feel the Canon 5DII's build feels cheap-ish and that camera costs $2700. It has a creaky cheap plastic battery door (the 5DII) so the X1, for being $2,000, has decent build. Not great, not M-like, not Nikon D700 like, but  I really did not expect it to be for $2000 (remember, this is Leica land). As I said, do not expect an M build. It's light and feels somewhat hollow.
Here it is next to my M9 and Noctilux. What a great looking pair, huh? It's funny that the less expensive and smaller X1 has a larger LCD than the M9.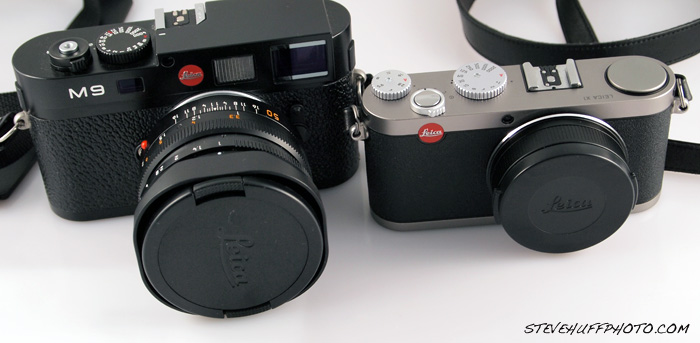 I LOVE LEICA CAMERAS, BUT WILL THE X1 WIN ME OVER AS A COMPACT COMPANION FOR MY M9?
It begins…WEEK 1 with the X1…
Before I go into this review head on, I have to warn you that I am a Leica shooter and have been for a few years. I currently own and shoot an M9 and before that an M8.2 and M8. I love the design of rangefinder cameras as well as the small size and superb quality. My M9 has been my constant companion and goes with me EVERYWHERE! When I heard about the X1 and saw some of the early samples and then found out it was going to be $2000, I thought ,"Uh Oh…Leica is doomed!" With the great M4/3 cameras out like the Panasonic GF1 and Olympus E-P2 under $1,000, I knew the X1 would have a hard time competing at double the price. But then again, the X1 has that large APS-C sensor which should provide superior IQ, and then there are the Leica nuts like me who really want to love and own anything Leica.
But when the first Leica X1 samples hit the web, I was disappointed. They were not so hot. The color was bad, the images were overexposed, and they just did not look good to my eye. I decided right then and there that the X1 would not be for me. However, I was getting so many e-mails asking me when I would review it, so I asked Leica for a sample and they eventually sent me the camera along with the latest firmware (which is now V1.00).
It was perfect timing because I was planning a 3-day Chicago trip to shop and browse the shops before Christmas with the family. We had three days on Michigan Avenue and I planned to bring my M9 and Noctilux, the Olympus E-P2, the 14-42 Kit Zoom, and of course, the X1, which was to be with me at all times strapped around my body. I wanted to shoot it at low ISO, high ISO, as well as during the day and the night.
I heard about all of the Auto Focus chatter about how it was slow as molasses and I had a buddy who was shooting with the X1 as well. He also told me of the slower AF and how the camera was not up to par with the M4/3 cameras in the AF speed dept. So, I was prepared for the worst. But before I talk about the AF, let me share with you the first X1 image I took.
LEICA X1 FIRST SHOT AND OUT OF CAMERA JPEG QUALITY THOUGHTS.
Before we left, I snapped this image of my son with the X1 at F4 and ISO 100:
"Brandon" – Leica X1 at F4, ISO 100 – Slight PP for contrast and color desaturation – Click image for larger version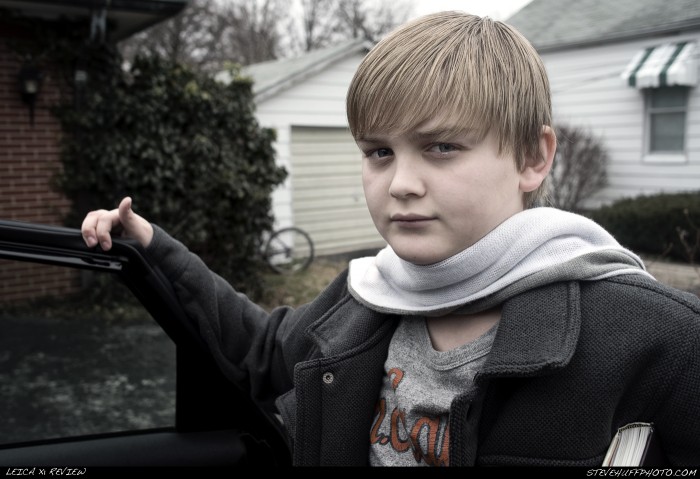 WHOA! When I saw this on my new 27″ IMac, I was floored. The image above has had some SLIGHT PP and is from a converted RAW DNG, but even the JPEG was decent. What impressed me was the tonality, the richness, and the out-of-focus area. It was shot at F4 and still had some background blur. Nice. The color, detail, and tonality surprised me and right then and there I remember telling my wife that I wanted the camera. YES, I felt the IQ was stellar. Better than any compact I have tried to date, even the slow as a turtle Sigma DP1 and DP2. Oh yea, and the shutter is near silent. Just a faint click is all you hear. This is a good thing.
After checking out the RAW file, I opened up the JPEG and zoomed in to look at the 100% file. DAMN, the X1 JPEGs are not bad at all! Better than my M9 JPEGS–no doubt! Why are the M9's JPEGs not even close? One thing was for sure, the X1 could be used as a JPEG-only camera if all you shoot is family snaps and casual pics. I thought that I read online that the X1 JPEGS pretty much sucked, but to me they are not bad at all. A little over sharp but that can be turned down in camera.
So Let me repeat…the JPEGS are great. They are so good in fact that I could see myself taking this camera with me and shooting JPEG's and not worrying one bit about the quality. Since I would not use the X1 as a pro camera for paid jobs (though I would for landscapes), its duty would mainly be family snaps. For this, the X1 JPEG output would be great. DON'T GET ME WRONG, THOUGH! RAW is always best and will give you control over color, white balance, and all of that, but for fun everyday snaps, JPEG is fine. For serious work, RAW is best! Bottom line is I found the JPEG output to be the best I have seen in any digital camera since the old Digilux 2!
Below is a 100% crop from the untouched JPEG, then the RAW crop for comparison. As you can see, the in camera sharpening is a bit aggressive.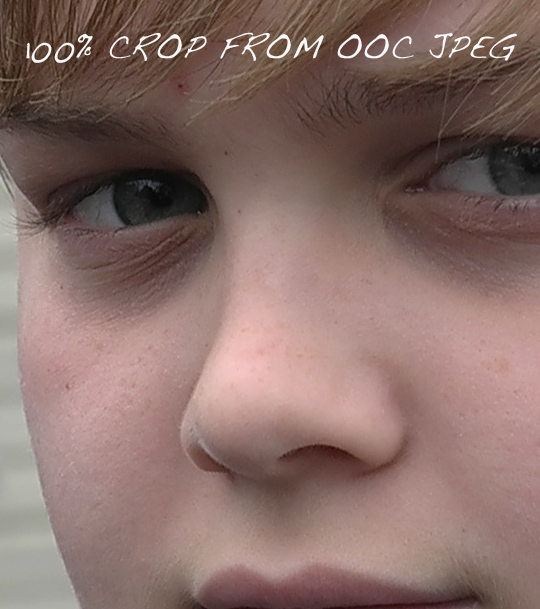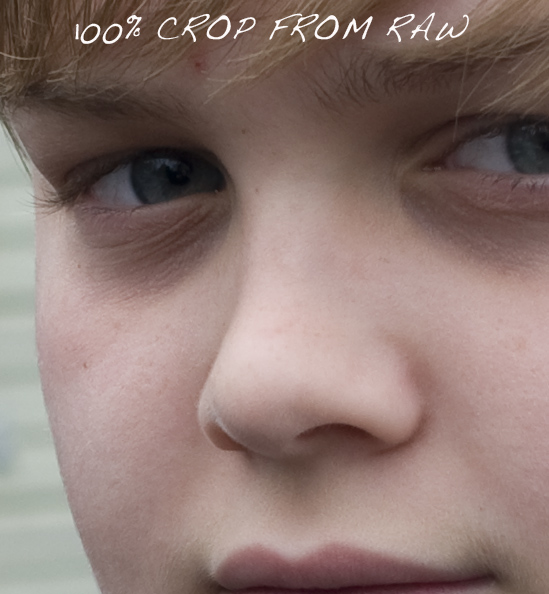 So you will not see any soft JPEG output with the X1, but shooting RAW will provide you with more control over your final result and give you smoother tones.
One more JPEG. Wow, this is SCARY good!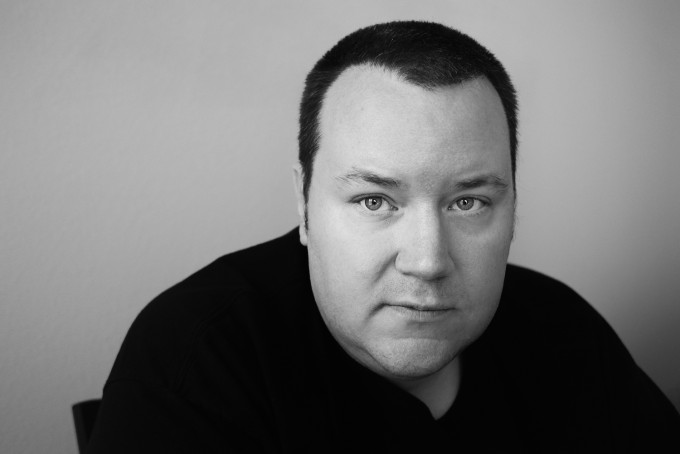 OK, WHAT ABOUT THE AUTO FOCUS? IS IT DOG SLOW, DECENT, OR FAST? CAN IT BE USED FOR STREET?
The big controversy with the X1 is all the talk about its Auto Focus being really slow. Well, I shot this camera during the day and during the night and can say that the AF is indeed slow. It's not nearly as snappy or fast as a Panasonic GF1 (which is $899 with lens) and what I came to realize was that the X1 is NOT a camera for shooting action, decisive moment street, or basically anything that is moving quickly, as you will most likely miss it. It's just not responsive enough for that kind of shooting. As much as I enjoy Leica cameras and lenses, and as much as I want to sit here and write that it is a faster camera for street shooting that a Panny GF1, I can not. But, it is also not as slow as some lead you to believe. Still, for $2,000, it should be better in the AF dept. and this is really the ONLY area where the X1 frustrated me at times.
Here is a short video I made showing you AF in low, medium, and brighter light. It took the X1 anywhere from 1 second to 3 seconds to lock focus.
You can indeed shoot on the street with this camera and I have done so, even at night. Just be prepared to miss some shots and to take more time getting a shot. Just remember, if you try to catch a decisive moment with the AF on the X1, you will need luck on your side. I feel an M is faster with manual focus. But for semi-stationary subjects, the X1 can be magical and it will reward you with quality better than ANY compact available today.
Here is an image I shot at night, but the guy was as stationary as can be. It took me about 1.5 seconds to lock focus for this shot and I probably could have been just as fast, if not faster with my M9. BUT….the quality I was able to get at night with high ISO has been absolutely AMAZING! This camera does high ISO better than the $7000 M9, better than ANY of the M4/3 cameras ,and it ranks up there with DSLR's like the Nikon D300.
Leica X1 – ISO 1600 – F2.8 1/30s – Click image for larger version. Converted to B&W with Nik Silver Efex Pro. Download full size color version.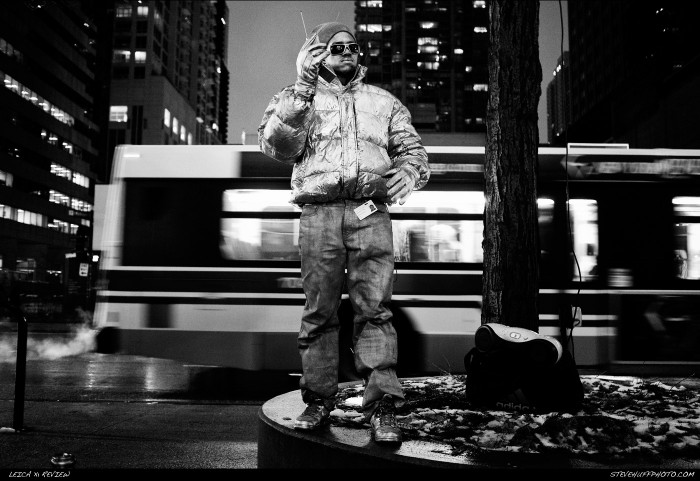 So low-light quality is superb and this got me to thinking. If I shot this with the M9 and 35 Summicron at 2.8 and ISO 1600, I am guessing it would not be any better than this. Everything here is great. The detail, the sharpness, and the noise. The way the lens captured what light there was. The AF took about as long as it would take me to MF the M8 or M9, so the X1 may not really be such a problem with its slower AF. I started to think of it as a mini-M with a built-in 35 Elmarit 2.8 lens (I know there is no such thing as a 35 Elmarit, but the 24 on the X1 is a 35 2.8 Equiv) for $1995. Hmmmm.
Here is another image I shot. This one was at ISO 125, F4 at 1/30s. The AF locked fairly quick here (on the 2nd try), yet still took long enough for these guys to notice me and point at the camera. This is converted from RAW using ADC 5.6 and I desaturated the colors a bit. Click image for larger version.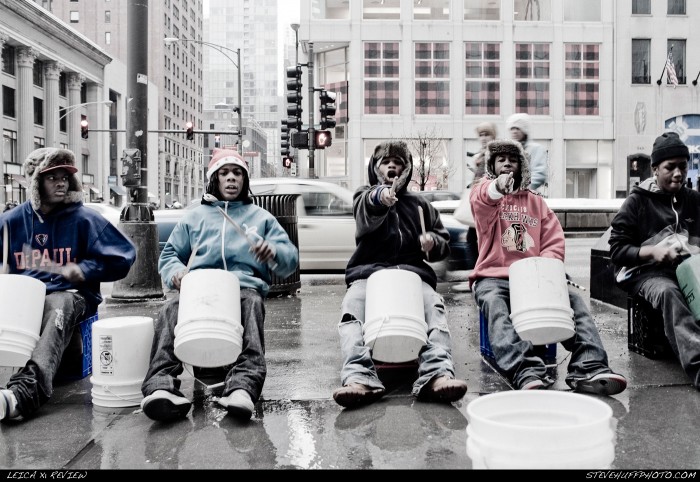 and a couple more…
"Bear Paws" – Leica X1 – ISO 400 – F2.8 – No PP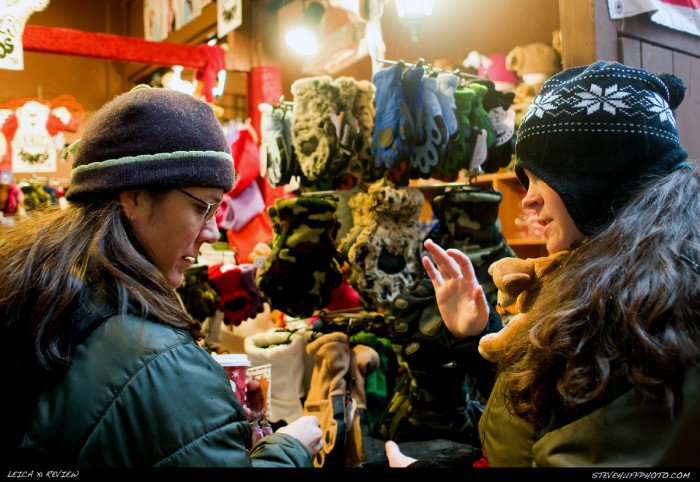 "Feeding the Pigeons" – Leica X1 – F2.8 – ISO 100 – B&W Mode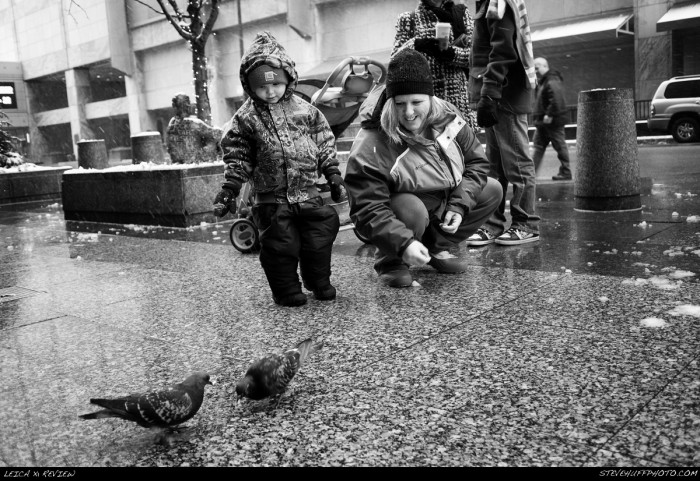 So while I was walking the streets of Chicago with the X1 and Olympus E-P2, I would shoot all day and then go to my hotel room to check out the files. Every single time the X1 beat the E-P2 for image quality, especially at the higher ISO's. Plain and simple. No contest. For all of you Leica lovers, The X1 does have that special Leica quality. The sharpness, the color, the detail. It's all there. The files have a "brilliance," much like the M9 with M glass and that is excellent. Before I received the camera, I was worried most about the image quality and it turns out that this is the cameras biggest and best strength.
HOWEVER, on the Olympus I was using the kit zoom. Not the best quality lens to go against the Leica. Still, to buy another higher quality lens for the E-P2 raises my investment there to about $1500, if I bought a Panasonic 20 1.7 for $399…Just $500 away from the Leica X1. Even with a 20 1.7, the E-P2 would be no match for the IQ of the X1 in the mid to higher ISO range.
While shooting, I did miss a few moments with the X1 due to the AF speed,  so I decided to try and use manual focus. I set the focus for 6 feet and shot a few as I walked. No go. While I managed to get some interesting images, nothing really stood out. Here is one image from that experiment: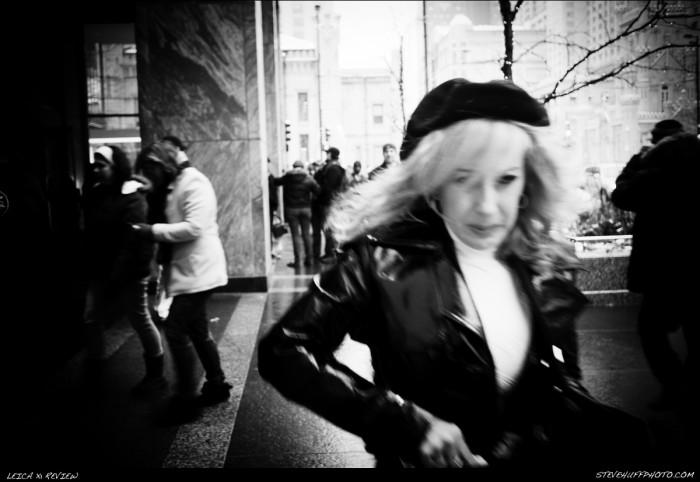 I am not a fan of the X1's manual focus implementation. You have to turn a dial on the back of the camera to focus and it's slow, cumbersome, and would take you 5X longer than using AF. Setting the MF for street using distance is kind of hit or miss and is not even close to using an M lens on an M8 or M9. Why didn't Leica attach a lens with full manual control? That would have been sweet.
So the MF implementation could be improved and should be in the X2 or whatever is next when this camera is eventually upgraded/updated. Leica, give us faster AF and manual controls on the lens! You did it with the Digilux 2, why not the X1?
To get back on track and to answer the question about wether the X1 could be used as a street camera I would say YES it could… but be prepared for some frustrating moments. I suppose if you shot it on the street daily for a month you would eventually get to the point where you would be churning out some great images. The bottom line on the AF is that it is slower than the micro 4/3 Panasonic GF1. It's ALMOST as fast as the Olympus E-P1/E-P2, so it is not "dog slow" or horrible. It is just not a fast, speedy camera. Like I said, if you plan to shoot mainly stationary subjects (I usually do), then the X1's image quality actually sets the standard for compact cameras. If IQ is your thing and speed is not, you will love the X1.
After all, the X1 is NOT a DSLR and the AF is probably on par with the D-Lux 4. The X1 is sort of a D-Lux 4 on steroids now that I think of it.
[ad#Amazon Rotating Ad]
HIGH ISO AND TAKE ANYWHERE SIZE = I LOVE X1!
One shot that I really liked was this one of me and my (NOW EX) wife. I set the X1 to ISO 3200 and held it up to the mirror as she kissed me. I converted it to B&W using Silver Efex Pro and here is the result:
Leica X1 – F2.8 – ISO 3200 – No noise reduction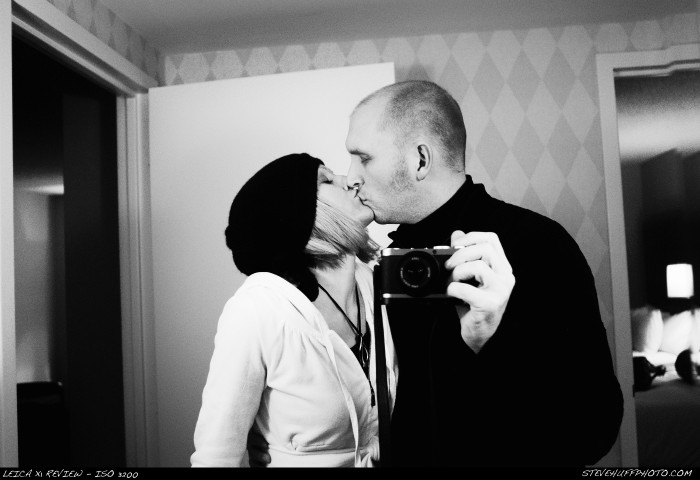 This is one of my favorite images of recent months and if I tried this with my M9 it would be hit or miss. The X1's AF worked fine here and snapped the shot. I was amazed at the quality for an ISO 3200 shot. This is something even the M9 could not do, as it does not go to 3200! But, I could have shot it at 1600 with a slower shutter speed. Still, I like the combo of the X1's ISO 3200 and Black & White and the AF came through for me here no problem. BTW, it locked fairly quick here (E-P2 speed).
Another at ISO 3200. I just so happened to fire the shutter right when my son fired his D3000 shutter and flash: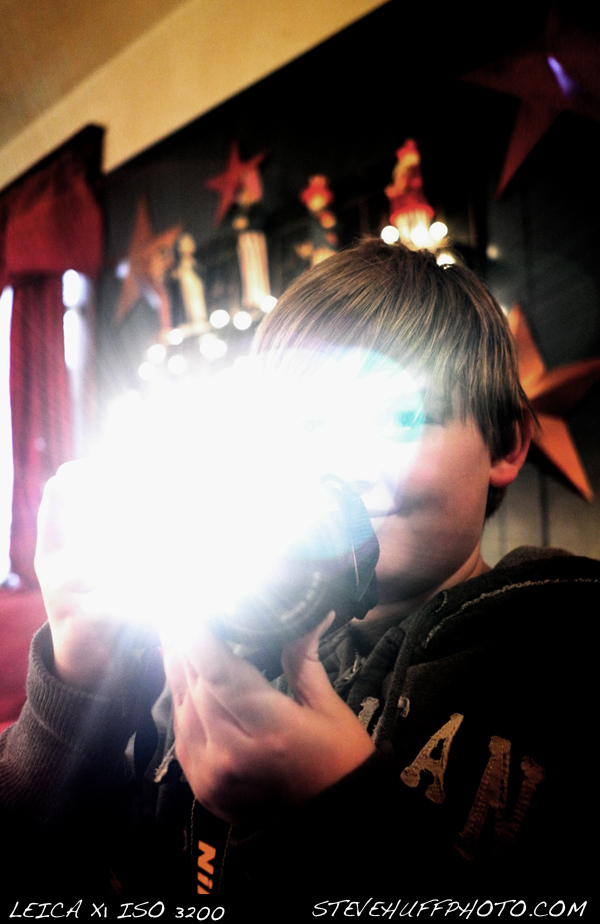 and here is one at ISO 1600 and F2.8 in VERY low light. Taken at Genos East in Chicago. They literally have NO LIGHT and the tables are VERY dark. It was not really a problem for the X1, even with its somewhat "slow" F2.8 lens. Converted to B&W: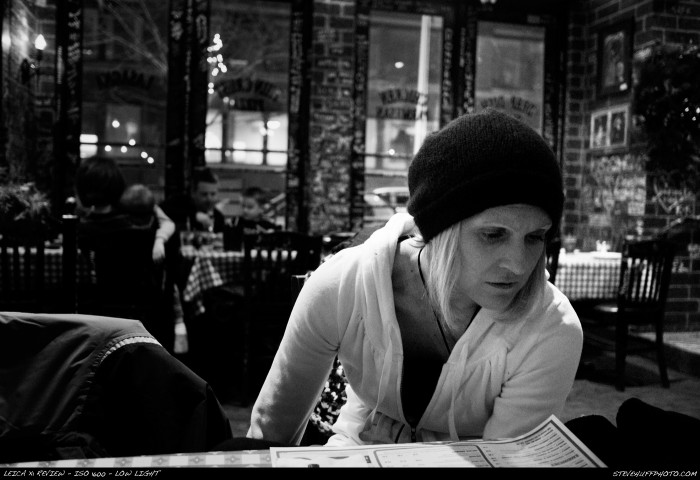 After snapping that "kissing" image, the X1 seriously started to grow on me and I was compiling a ton of "keeper" images! I cannot fit them all here, but as you can see, this review is getting long and I have only shown you a few of the images so far! The X1 was a very easy camera for ME to like during week one. To some, the X1 will be the camera of their dreams. To others, it will not. It all depends on your AF expectations.
In the first paragraph of this review, I mentioned the X1 was like a pack of firecrackers with the occasional dud. What I meant by that is that the X1 has so much going for it with it's style, size, and image quality, but the AF is the one thing holding it back. You may miss a few shots because of it. Again, it all comes down to what you shoot.
After the first week with the camera, I was actually loving it and did not mind the slower AF. The image quality made up for it in my mind and I put my name on my dealer's list to buy one. I decided I would explain to the wife later and sell something to fund it. But, would week 2 with the camera change my mind? Would the honeymoon period end and more importantly, would the wife like it better than her new E-P2?
"Father and Son" – Shot by my (NOW EX) wife Mina with the Leica X1 – F2.8 – ISO 640 – Silver Efex Pro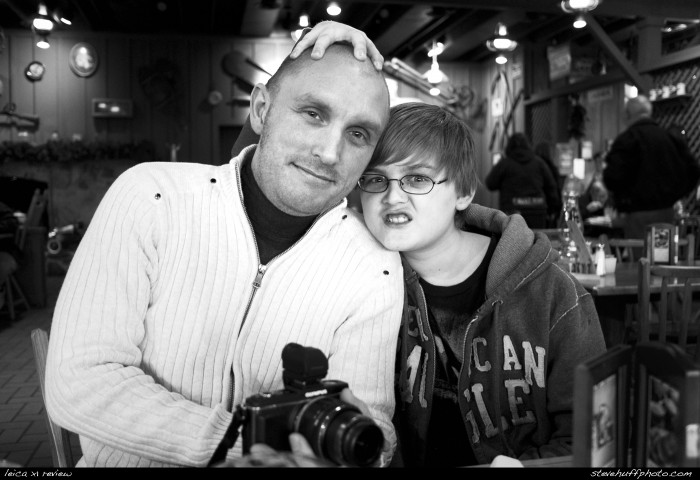 WEEK 2 & 3 WITH THE LEICA X1 & A COMPARISON WITH THE OLYMPUS E-P2
So week one went by and decided I wanted my own X1. I fell in love with the IQ and high ISO performance and while I was not thrilled with the sometimes slow response time, I realized 95% of my shots were of stationary subjects. Let's get real. The X1 is not going to be bought by someone who shoots sports, action, or wildlife. It's an everyday camera… One that you can take snapshots with, or even portraits. I see it as a tag along to a DSLR or an M8 or M9, even a replacement for those who shoot a D-Lux 4. The X1 is NOT a DSLR, so it is not going to have DSLR speed. Plain and Simple.
The question that kept going through my head was, "Is the $2,000 price tag worth it over the more versatile $1100 E-P2 or $900 GF1?" In other words, is the image quality THAT MUCH BETTER than the m4/3 cameras? Well, I decided to do some testing. Below you will see a shot of an old house. One shot was taken with the $2,000 LEICA X1, one with the $1,099 Olympus E-P2. Both were shot RAW and processed in ACR 5.6 using defaults.
The X1 and the E-P2 side by side…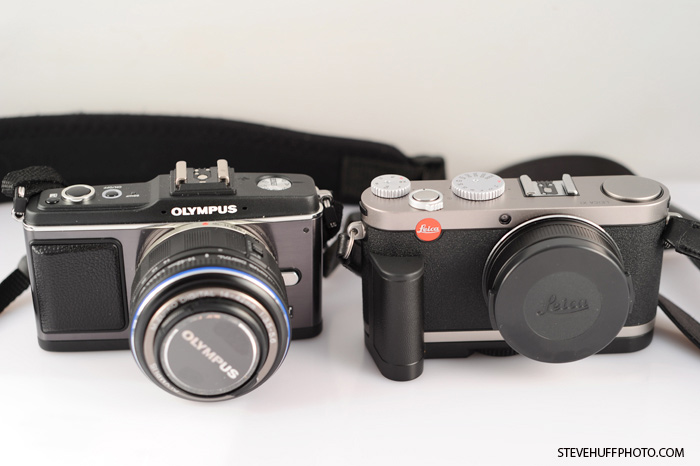 First the X1 shot. Click the image for larger 1400 pixel wide version: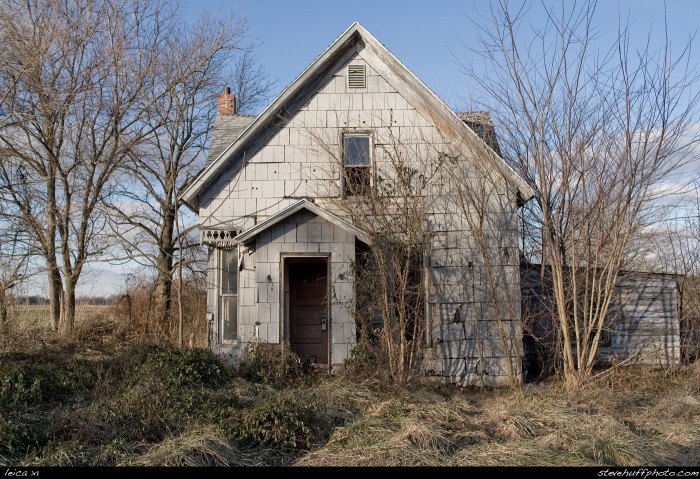 and now the Olympus E-P2 with Kit Zoom version: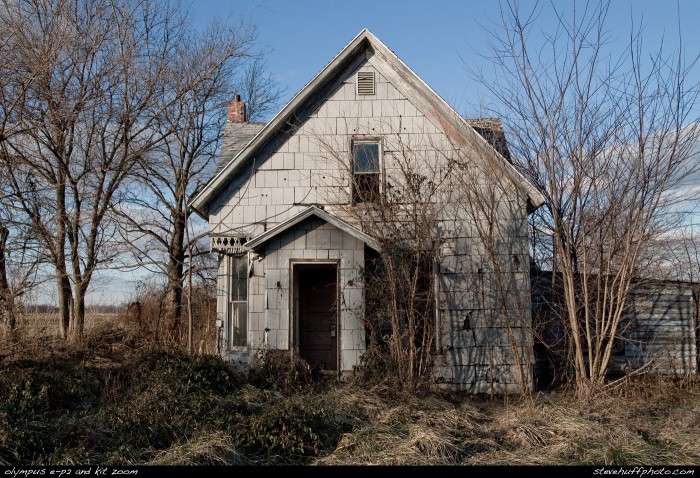 and the 100% crops
First the X1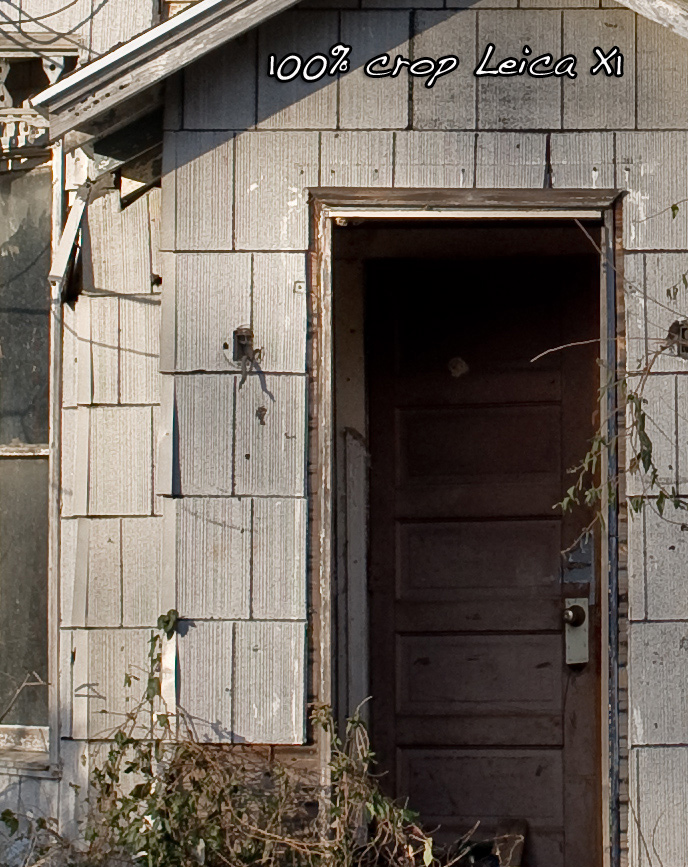 and the E-P2 crop: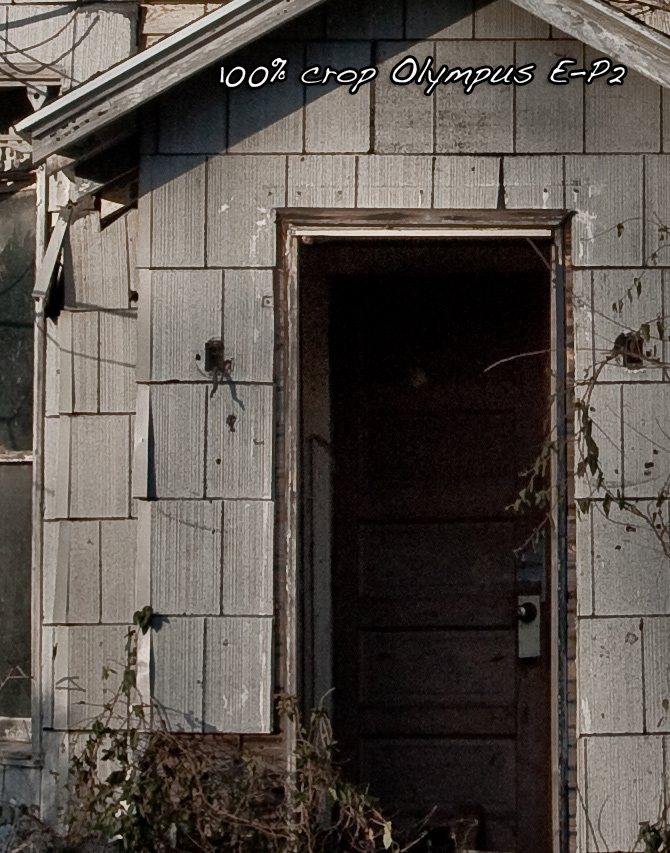 and the corners: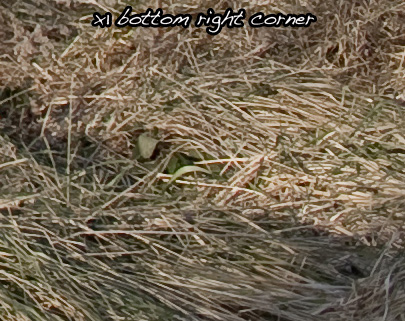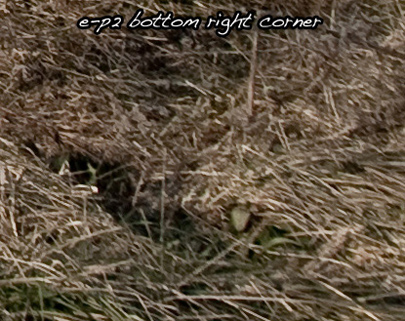 So, what does this tell me? It tells me that the Oly E-P2 is pretty damn good for the money and the X1 has a bit more dynamic range, less noise, and also has the better lens. The X1 is sharp corner to corner and the E-P2 loses sharpness in the corners. Still, the E-P2 did great in this comparison IMO. The AF speed for this shot was about equal for both cameras. About a second, maybe less.
How about an ISO comparison in low light? Here is a quick grab of my wife at about 5am one morning. It was still dark out. We were in the car and I grabbed one with the X1 at ISO 3200 and one with the E-P2 at ISO 1600. The X1 at 3200 beats the E-P2 at 1600.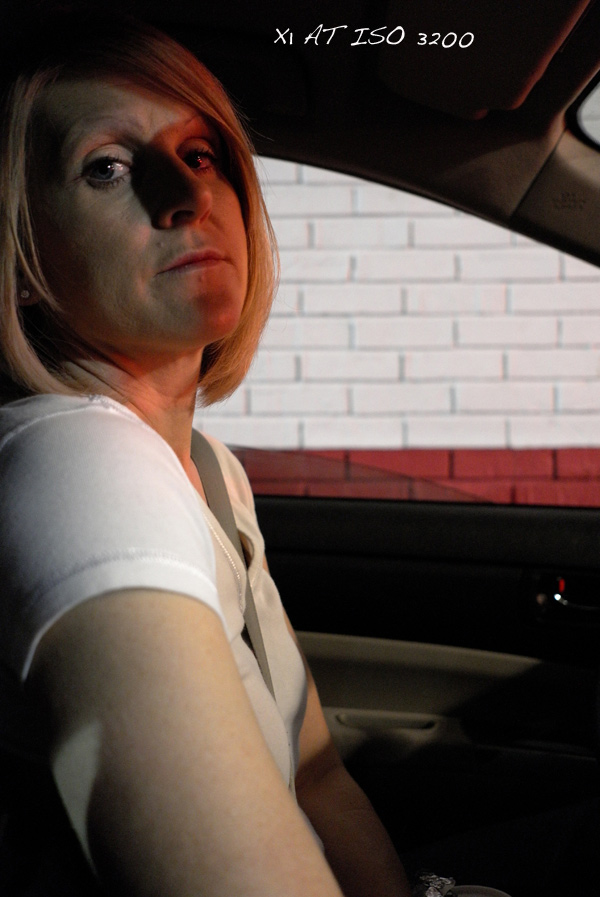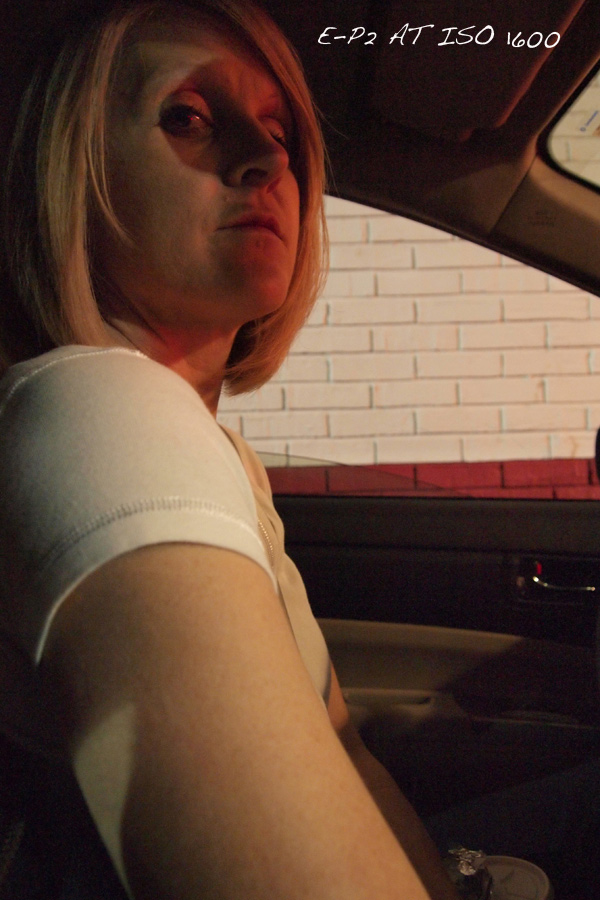 and some 100% crops…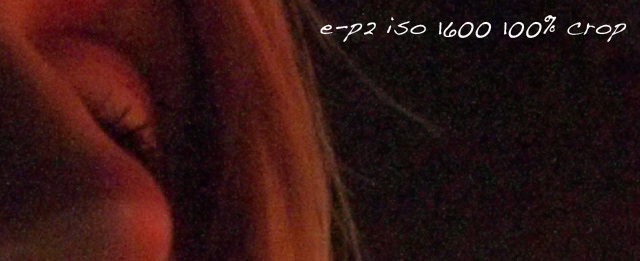 As I shot the X1 more and more I was still REALLY digging it.  I told the wife that we could sell her E-P2 if SHE wanted the X1! At this point she was not sure, as she did not shoot with it yet, but she was planning on it. We made a date to go out together and shoot some images with the X1 and E-P2.
[ad#Blog Square Embed Image]
Before we went out to shoot, I snapped this self portrait of myself in the bright light and thought it would be flat and harsh. While I do indeed look a bit harsh (due to my wrinkles that I somehow never noticed before), the X1 did amazingly well. The detail was superb (too much if you ask me, ha ha), and the DR was also great. Much better than the E-P2 could do in this situation with its kit zoom (I tried and it lacked the hyper detail, but a better lens would probably be closer).
"Winter Day Self Portrait" – Leica X1 at F2.8, ISO 100 – Silver Efex Pro and some CS4 tweaking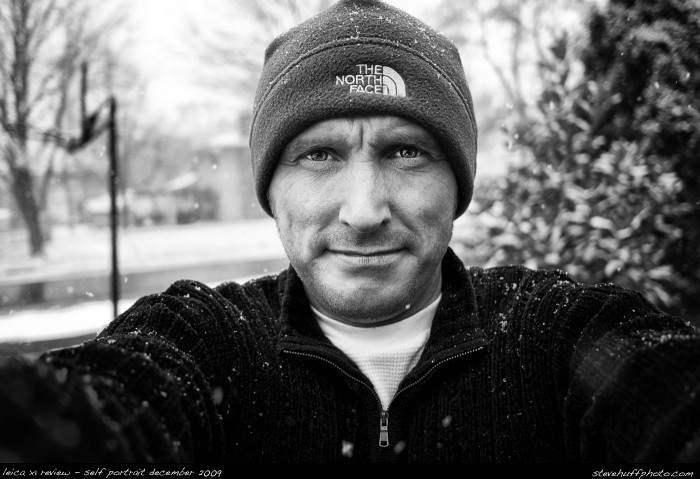 –
"Chevy Man" – 2011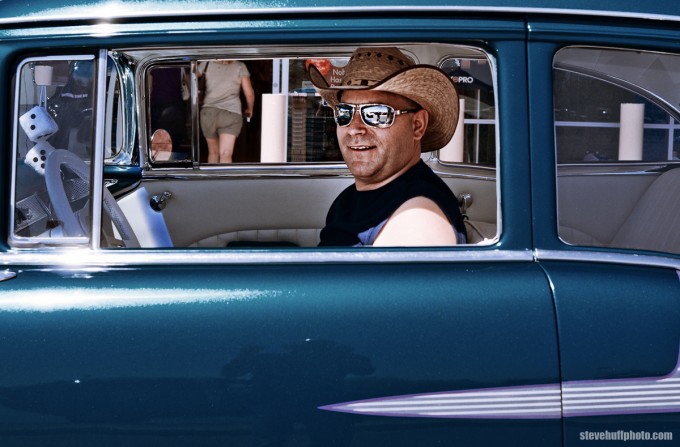 How about some full size samples?
So we took a drive and shot on a cold-ass winter's day in Chicago. My hands were numb and the plan was for me to shoot the Olympus for the first part of the day and my wife the X1. After 30 minutes, she wanted her Oly back. She said it was more fun because she liked the EVF and it seemed quicker. Uh oh! She adored the X1's style and look, but said it seemed less responsive than the E-P2. I have to agree. While the AF is about equal with the two cameras, for some reason, the E-P2 just feels quicker. Besides, she is not as obsessive as I am about image quality. She goes for fun factor and she preferred the E-P2.
But again, I will say it one more time…the X1 delivers the best IQ I have seen from any compact camera. It's sharp corner to corner, has superb color, and you do indeed see the "Leica look" in many of the images. I have no complaints on the IQ, the feel, or the style.
Mina shooting her E-P2  – Leica X1 at F2.8 and ISO 100 straight from camera – Click here for beautiful full size out of camera image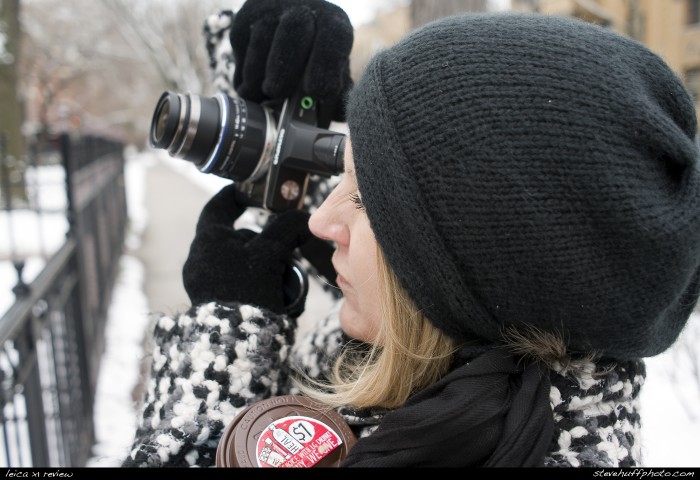 F4 – ISO 640 – Straight From Camera – NO PP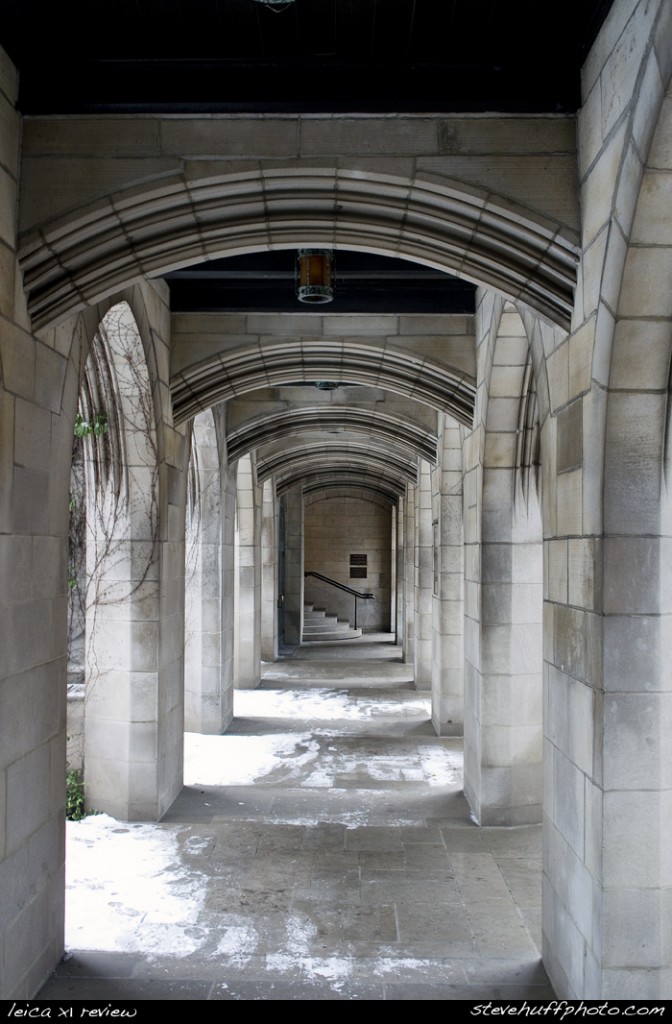 F4 – ISO 320 – Straight From Camera  – NO PP –  Download FULL size JPEG HERE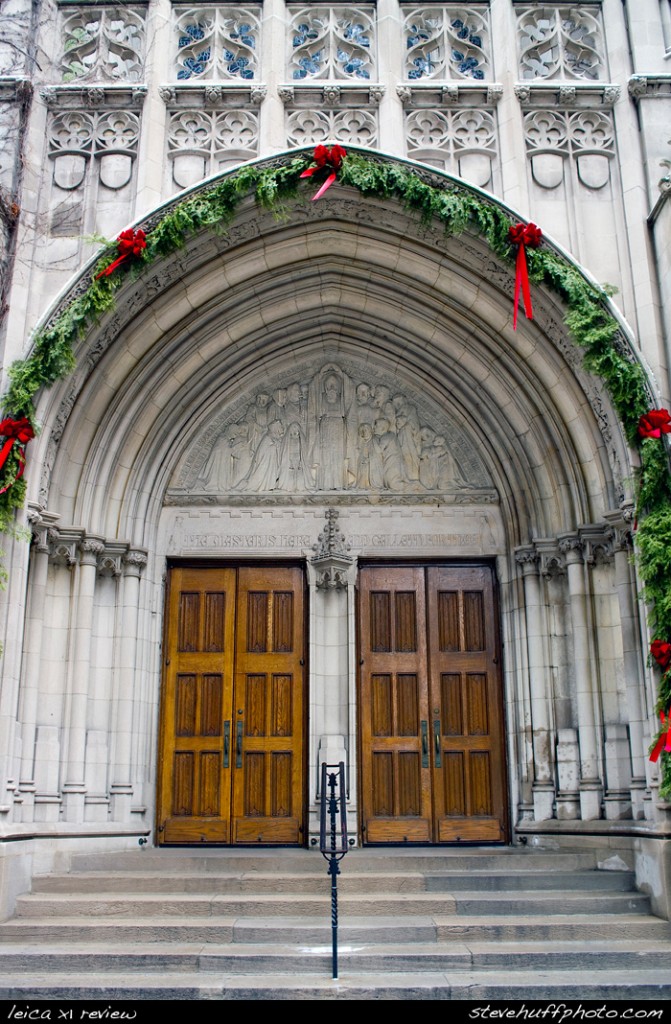 "Chicago Theater" – Leica X1 at F2.8 – ISO 100 – Click here for full size to see the detail!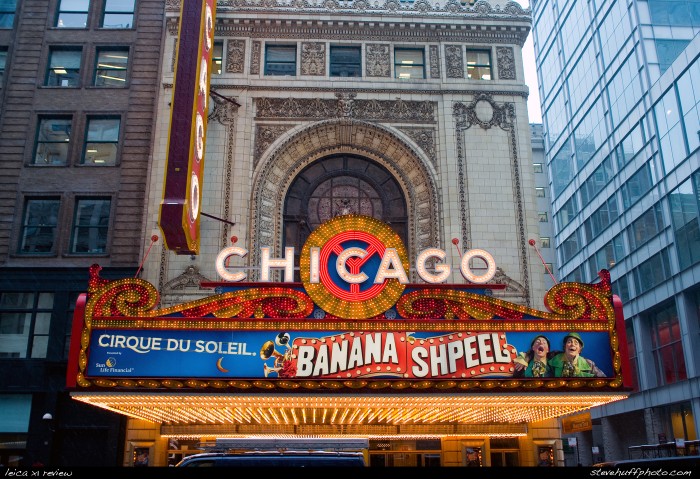 So, did I keep my order for one? After three weeks with the Leica X1 and the Olympus E-P2, we decided to NOT buy an X1, but this is because the E-P2/X1 was going to be my wife's camera. She prefers the E-P2 for its looks, EVF, and art filters. I prefer the image quality and design of the X1, but what she says goes when it comes to "her" camera! Also, in reality, the E-P2 is more versatile with the ability to change lenses and add a macro, telephoto, or specialty lens. My heart was with the Leica, but my wife was thinking in reality. At almost $1000 less, the E-P2 would suit her needs just fine.
When it was all said and done and I was packaging up the X1 to send back to Leica, I knew I would miss it. To me, it was almost like having a miniature M8 with 24 Elmarit attached. Yes, the camera is slow. Even starting up can be slow, and after it powers on it seems like it wants to take a second or so before it will even AF at all. There were three occasions where I would turn off the camera and it would hang. The lens would not go back in. I had to turn it on and then off again. Powering down is also a slow-going affair. It's just a slow camera and not something you would expect in a $2,000 camera in 2010, but even the $6000 M8 was full of quirks. That did not stop it from being one of the best photographic tools I have ever used.
Is the Leica X1 too expensive at $2,000? Well, when you compare it to an Olympus E-P2 setup maybe it is, but as I said, we are in Leica Land here and $2,000 for a Leica camera is pretty cheap when you look at their other offerings. M9 – $7000, S2 – $23,000, Noctilux 0.95 Lens – $10,000. I could go on and on. When looking at these prices, the X1 looks pretty cheap!
Here are my pros and cons of the Leica X1:
PROS:
It is small and light, but beautiful. Most attractive compact on the market.
The image quality is impressive and sets the standard for a smaller compact camera.
The shutter is QUIET. No one will even know you took an image.
High ISO is AMAZING and kills any and all compact cameras (that I have tried. I hear the Ricoh GXR is great at high ISO).
35Mm equivalent Elmarit lens is superb and being 2.8 is no problem with the high ISO capability of the X1.
The color, auto-white balance, and exposure is superb.
Comes with a FREE download of Lightroom.
Small enough to truly take anywhere.
Great out of camera JPEGs.
The optional grip feels excellent on the camera and gives it a sturdier feel.
The menu system is easy and simple to navigate and understand.
CONS:
Camera slower to AF than newer cameras on the market.
Battery life not the greatest. I was able to get about 200 shots per charge.
Finish seems fragile, not meant for abuse or rough use.
Dial move to easily and sometimes moved from their set positions. Leica needs to make the dials a bit more harder to move.
Aperture and Shutter speed dials seem loose and easily move out of place. Should be firmer.
More pricey than the m 4/3 cameras which are its main competition due to size.
To some, no video will be a con. For me, no biggie.
Write times are a bit slow and playing back images are slower than average (so is my M9)
No way to lock exposure in any mode other than manual mode. I would like to see an Exposure Lock Button.
Here is another video showing the menu system of the X1 which is much like the M9:
THE ACCESSORIES
Leica has designed and released some cool accessories for the X1 camera. They sent me the grip and ever ready case and I really loved the grip. I highly recommend it to anyone buying an X1. I tried the case but it kept falling off as there was no way to fasten it to the camera when just using the bottom half. They did not sent me the Viewfinder so I did not test it. There is also a system case and a D-Lux 4 style case available.
MY FINAL THOUGHTS ON THE X1, AND WHAT SHOULD YOU BUY FOR YOUR COMPACT HIGH QUALITY NEEDS?
I have been writing this review for the past few days and really trying to figure out my true feelings on the X1. On one hand, I love it for everything that it is and that it stands for. High-quality images, simplicity, beautiful design, and a name you can feel great about. On the other hand, you have the excellent Micro 4/3 cameras like the Panasonic GF1 and Oly E-P1/E-P2 that are half the cost and not too far off quality wise (with a good lens). They are also fun to use and easy for beginners to shoot.
But when all is said and done, the X1 just has something about its quality that sticks with me and that I do not see in most of my E-P2 shots. The shine, the brilliance, the color, the detail. It's all there in the X1. The few things that drag it down are the sluggish operation, the somewhat short battery life, and the finish even seems a little fragile to me. I would have preferred for Leica put manual controls on the lens, beefed up the finish, speed up the AF, and shoot it out the door for $2500. Still, I really enjoyed the X1 for what it is…a high-quality super compact that you can and will take anywhere and not have to worry about the quality of your image. I was never let down in that area.
Yes, it's slow. Yes, I know I have said this about 10 times in this review. Yes, for $2000 it should be much faster and be somewhat speedy. Yet we all have to remember it is not a DSLR, but more like the old Leica CM film cameras which everyone raved about back in the day. Those were not speedy either, but the quality was there. The Leica name is known for high quality and the X1 sure as hell gives high-quality images. It's just not a camera for shooting action, running kids, or anything where you really need to catch that decisive moment, unless you pre-focus and wait for it.
So, who would enjoy the X1? Simple. Those who want the highest quality compact on the market and do not need blazing AF. Hell, I shoot an M9 and it doesn't even have AF, so somewhat slow AF doesn't really bother ME much. I can deal with it as I am a slow-paced shooter. Others can not. If image quality is your #1 concern and you want a beautiful lightweight camera to be your daily companion, the X1 delivers the goods and in some cases can be the equal of the M8 and 24 Elmarit lens. I have a feeling I will be wanting this camera back after a couple of weeks without it. It gave me so many damn keepers in 3 short weeks and as I have already said, my heart is with Leica 🙂
If you are wanting a Leica x1, it is supposed to be available in January/Febuary of 2010. You can pre-order it at AMAZON
or check it out at B&H Photo here. Also, one of my favorite Leica guys EVER, Mr. Ken Hansen only has 10 orders on his pre-order list. You can get on it by e-mailing him HERE. Tell him I sent you!!!
I thank you for reading this long review. I hope you enjoyed it and I hope it helps you to make a decision for your high-quality compact camera needs.
HELP SUPPORT THIS SITE TO KEEP IT GOING AND GROWING!
Remember, anytime you follow my links here and buy from B&H or AMAZON,
this helps to keep my site going. If it was not for these links, there would be no way to fund this site, so I thank you in advance if you visit these links. I thank you more if you make a purchase as I get a tiny credit for ANY purchases made as a result of following my links! This helps me tremendously! Even if you are outside the USA, you can visit my worldwide Amazon links.
If you enjoyed this review, feel free to leave a comment at the bottom of this page and also be sure to join me on twitter or facebook! Also, you can subscribe to my feed at the upper right of any page and be notified of when new reviews are posted! You can also subscribe via E-mail (also to the right).
Be sure  to visit the new forums on the site as well! Thanks so much for reading!
Here are a few more of my images from the Leica X1!  Enjoy!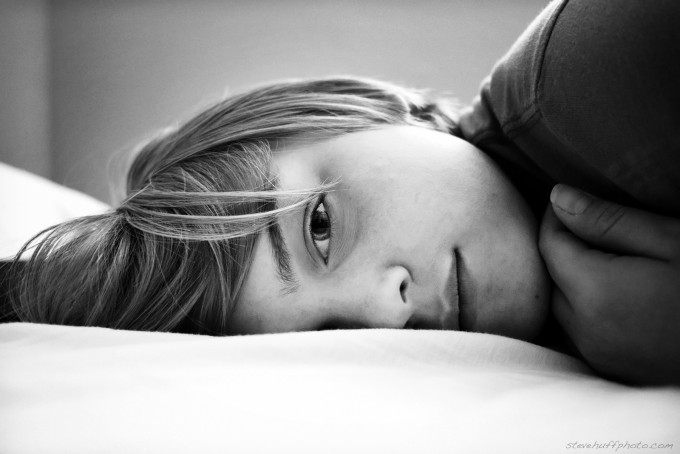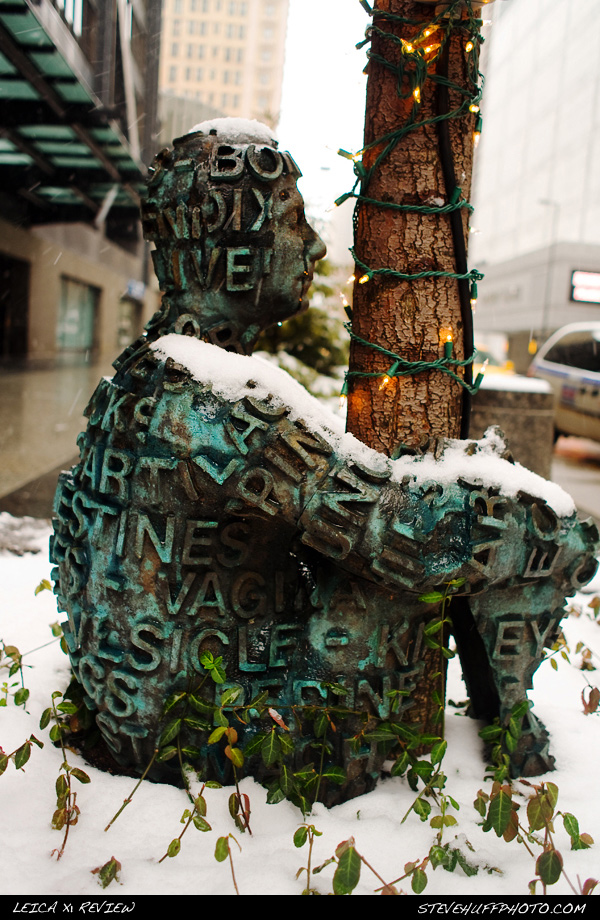 Leica x1 – ISO 800 – F2.8 – 1/30s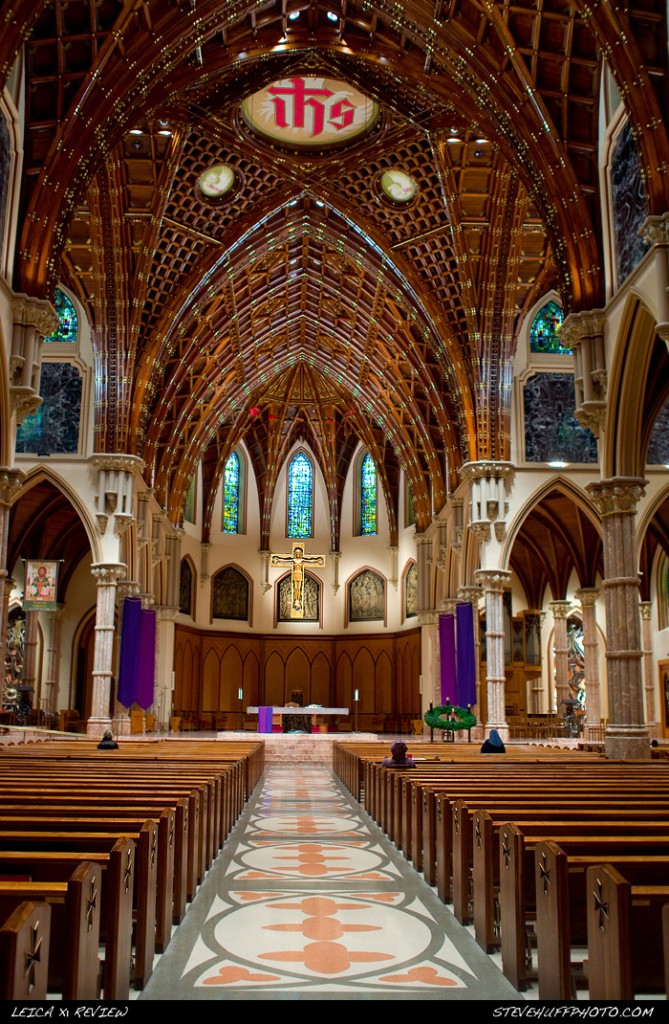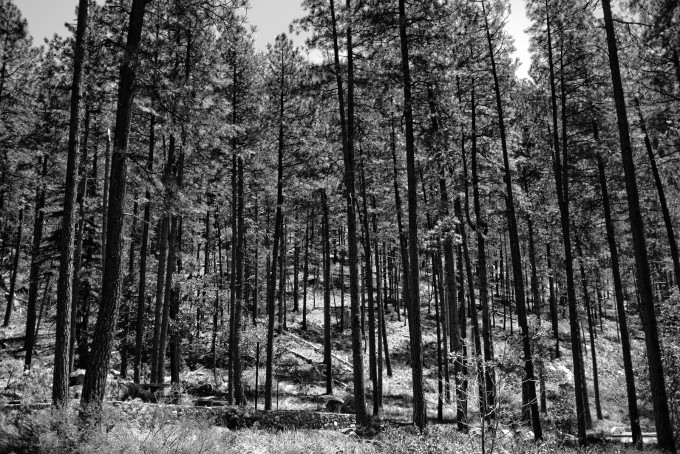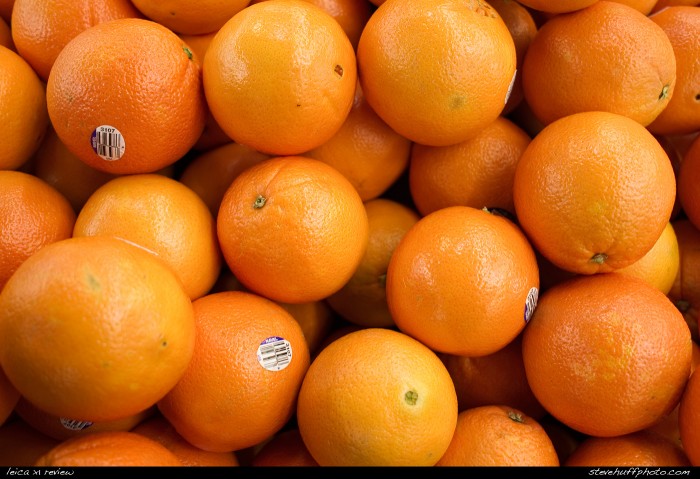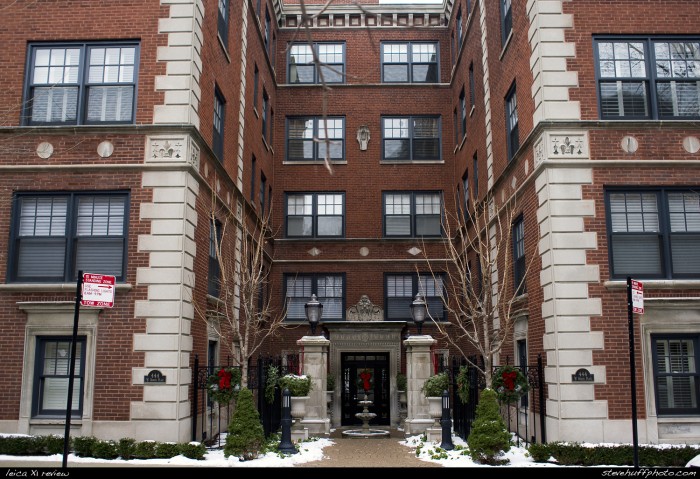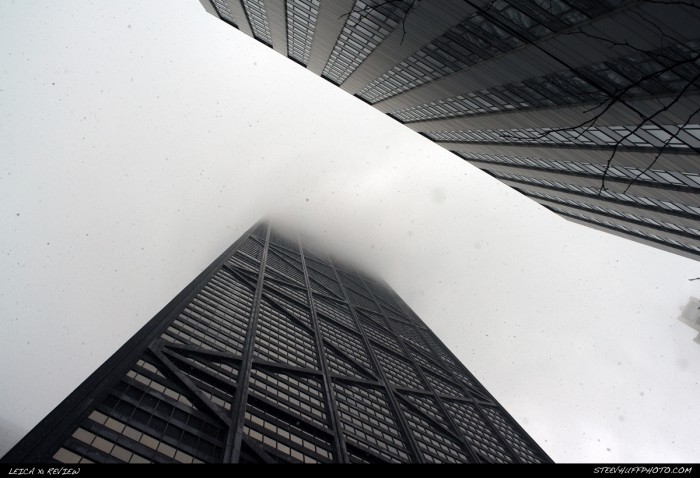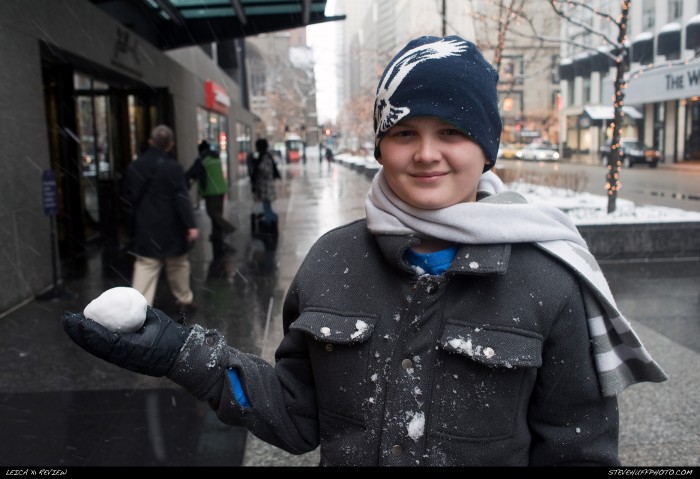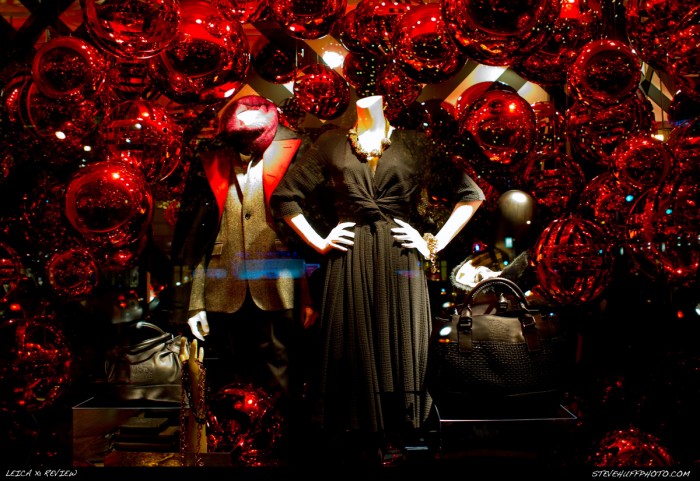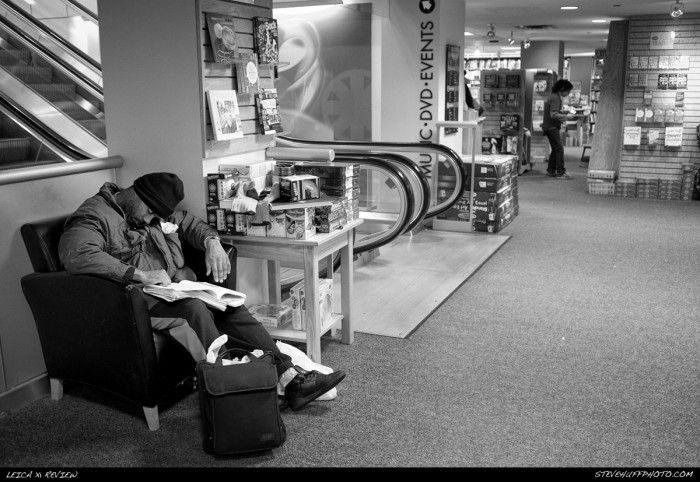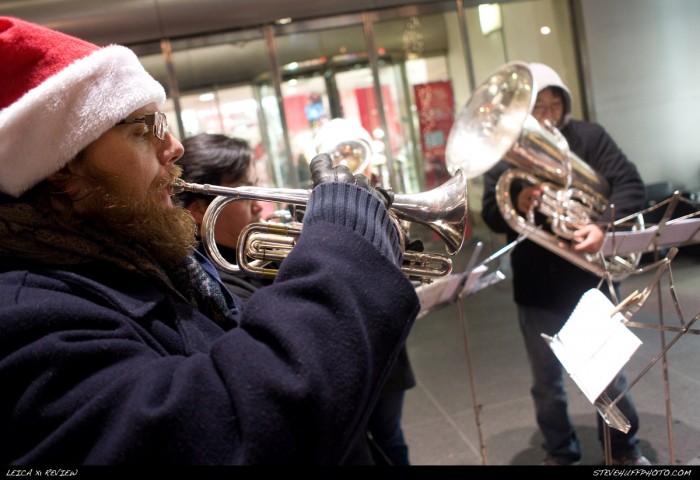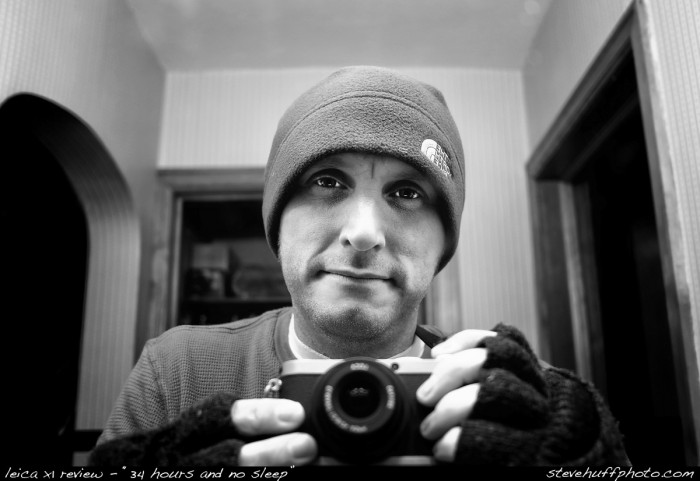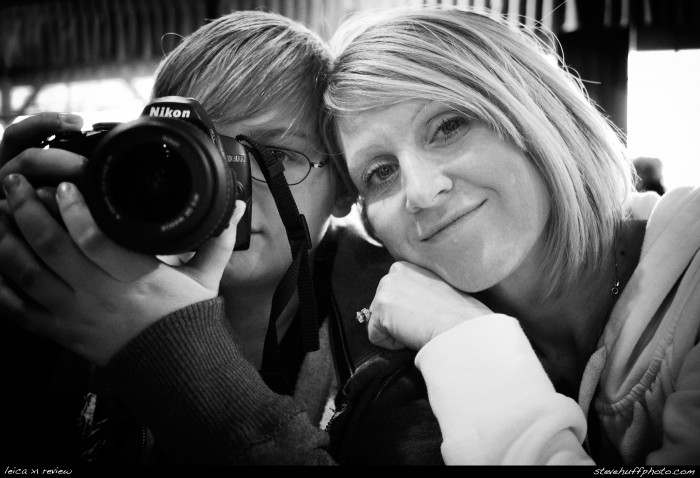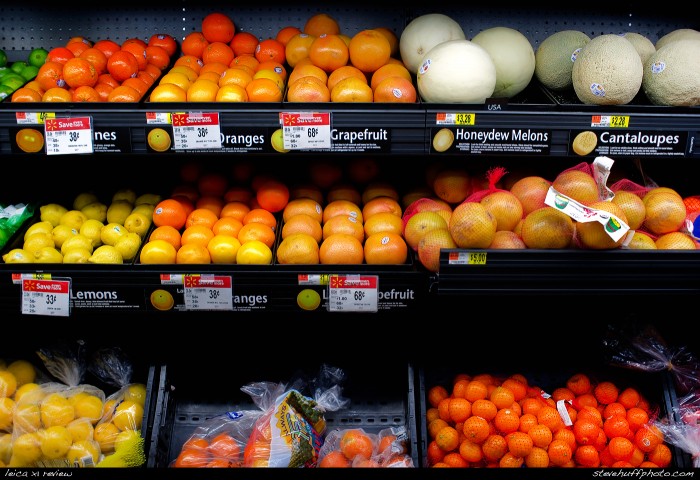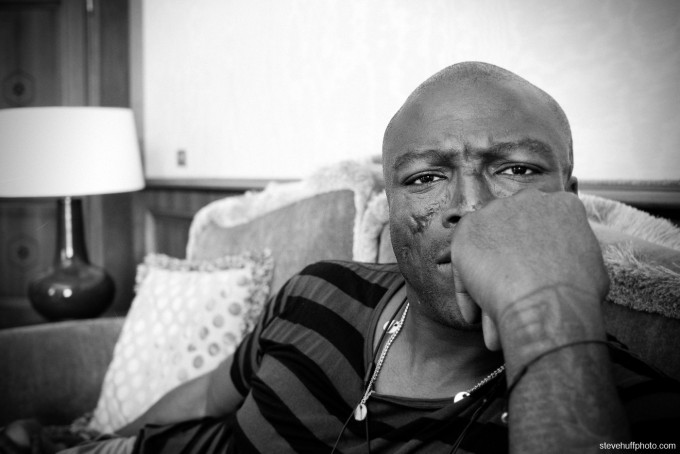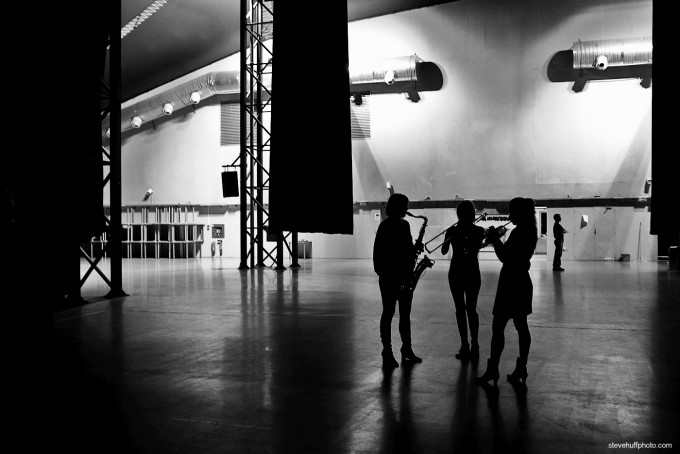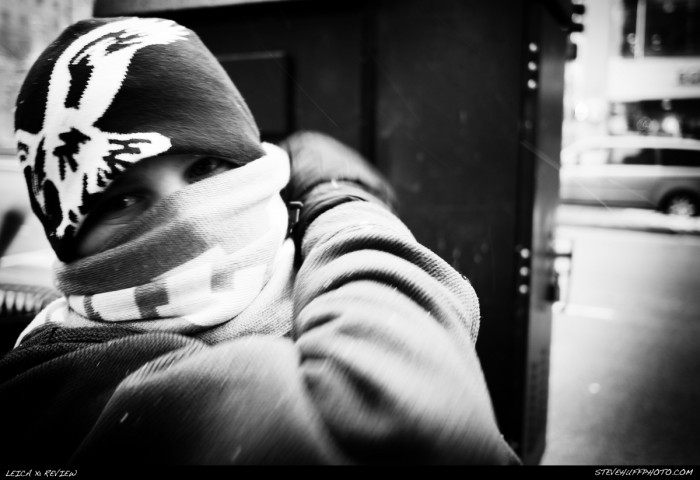 [ad#Adsense Blog Sq Embed Image]