I just had a major glitch with some plug ins on this website and have been working on them for 3 hours getting them straightened out. I had hoped to have my Zeiss 35 Biogon review up today but it may not be up until Sunday. Also, look for some first Leica S2 samples this weekend! Until then, here are some cool links I found this week!
---
Ever wonder how TV shows and movies are REALLY made? Check out this cool video showing you how its done! Pretty cool and amazing stuff huh? I knew that this kind of thing went on with movie making but I find it fascinating how technology has evolved in the past 20 years. It's funny but if you go back and watch 80's action movies the special effects SUCK! Movies today are so different than the ones made when I was growing up.
This guy did a cool comparison of the Panasonic 20 1.7 lens and a Pentax 25 1.4 with bokeh test and all. Pretty interesting.
How about a 26 GIGAPIXEL image? Yep, this image is comprised of over 1,655 full format images from a Canon 5D MKII. Read the specs and be amazed!
I CAN'T BELIEVE IT! This Black Leica MP is still at B&H Photo's used dept. This camera is a masterpiece if you are interested in shooting film. Expensive? Yep, but its beautiful. They also have this used Leica M6 available AND a nice little Leica CL for $699 oh, and it comes with a 40mm summicron f2 lens! Always check here on Friday because I get notices from B&H when they get used Leica gear in. I will always post it here when I see something of interest. Here is one more lens I found, and I used to own this lens. The Leica 135 Hektor f/4 and they have one for $149 in 8+ condition. (they sold it)  – I shot this lens with an M8 and sold it because I was so addicted to fast glass, the f4 was not doing it for me. BUT I had no complaints with the lens. Below is an image from my old Hektor at F4 on an M8:
Leica M8 and Leica 135 Hektor at F4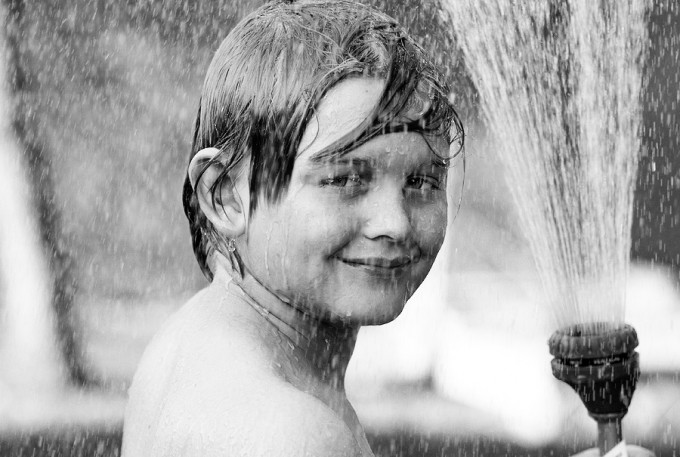 A guy takes a photo of himself EVERY DAY for 6 years and turns the images into a 5 minute video. This is VERY cool. Wish I would have thought of it 14 years ago 🙂 Better yet, imagine doing this with your child from the moment they are born until they turn 18. THAT would be pretty special. I bet someone is doing that already and in 10 years we will start seeing a whole bunch more of these types of videos.
This one made me chuckle. 78 Photography Rules for Complete Idiots.
Another "one year of images in a video" video complete with a how he did it tutorial.
This blog post…wow. Left me speechless. Thank you so much Pete.
Oh yea, I really enjoyed this. Look through all of them. It starts with the etch-a-sketch.
Finally, don't forget the Panasonic GF1 and 20 1.7 is IN STOCK at Amazon
again! They also have the Panasonic 7-14
in stock!