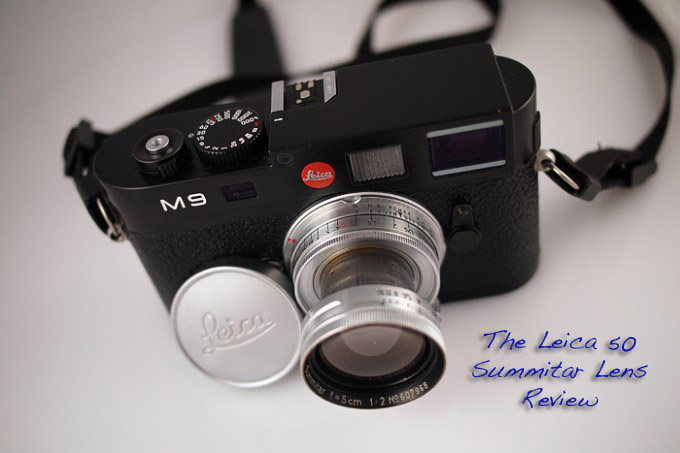 The Leica 50 Summitar Classic Lens Review on the Leica M9 – It's time for a classic review! Today I am writing about and showing samples from the 1942 Leica 50 Summitar lens. This is a classic! An oldie but a goodie and it was made before the 50 summicron for the old Leica screw mount cameras. This is an F2 lens and its performance is quite unique and beautiful at the same time. This is what is so cool about Leica M bodies. You have such a vast selection of glass to try out or buy. For example, this lens sells for about $300 on e-bay. To use it on your M camera (MP, M6, M7, M8, M9) you will need an adapter like this one.
I want to first thank a Mr. Max Marinucci! He was kind enough to send me this lens to try out and I loved it so much, well, I now own it 🙂 THANK YOU TO MAX! Btw, Max is the guy who wrote the great article about film (read it here). I think we will have a new article by him soon, and it should be pretty interesting!
Let me start by saying that after owning my Leica M9 since October 9th, 2009 I love it more every day. I have not had the itch to sell it, I have not had the itch to move to a DSLR and my only "itch" has been wanting to buy a 2nd body in Grey. That is actually a goal of mine..to buy a grey one within the next year. TO ME, the Leica M9 is the best digital camera available right now, again, for my needs. Yes it is manual focus, yes it is limited with no macro and no telephoto zooms. Sure it is a little slow with certain things but man, there is really nothing like shooting with an M wether you have a film M or a digital M.
You guys already are well aware of my love for this camera so let me get to this gorgeous classic lens. I want to make a prediction…the price of this lens is going to go up and e-bay will soon be filled with Summitars going for $500, $600 and who knows, maybe more. As soon as M9 owners see what kind of classical sweetness they can get from this lens they will want one. That means YOU if  you shoot with an M9 🙂
COLLAPSABLE – BUT BEWARE!
This lens is a collapsible lens. This means that you can twist the lens and push it in to your camera for the ultimate compact setup. When you want to use it, just pull it up and out. BUT BEWARE!! Many say you can damage your M8 or M9 by pushing the lens in while others say it is OK. I can say that I did in fact try it on my M9 going VERY Slowly (Yes, I am crazy). It did collapse and did not touch anything inside my M9, but it had to be VERY close. As a rule, I keep it extended as I would not want to damage my camera. When you extend the lens you can twist it to sort of lock it in place so it will not collapse on its own. But as you can see in the pics below, it is collapsable on the M9.
Here is a shot of the lens collapsed and extended ON THE CAMERA!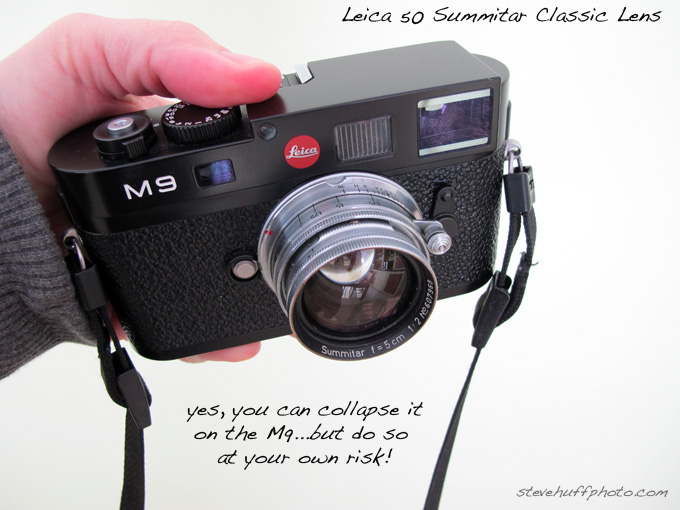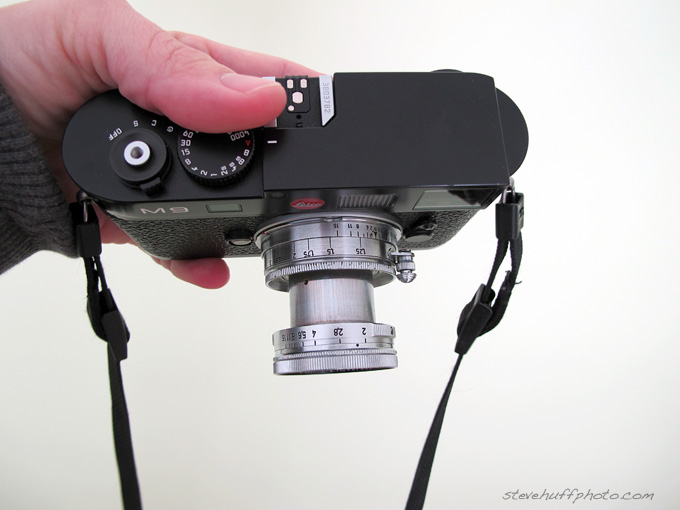 CLASSIC = Beautiful Portraits…
When Max sent me this lens he told me how nice it was but I assumed it was going to be soft, flat and dull (kind of like the Noktor I am reviewing for m4/3). When I attached it to my M9 and fired off a few shots I immediately knew that I needed one of these in my arsenal. I found it simply incredible for portraits due to its ability to smooth the skin and draw your subject in a way that no modern lens can do.
Here are a couple of samples, taken at F2 on the Leica M9. One in color (tweaked color a bit in CS4 to make it more classic looking) and one in Black and White (converted in Silver Efex Pro):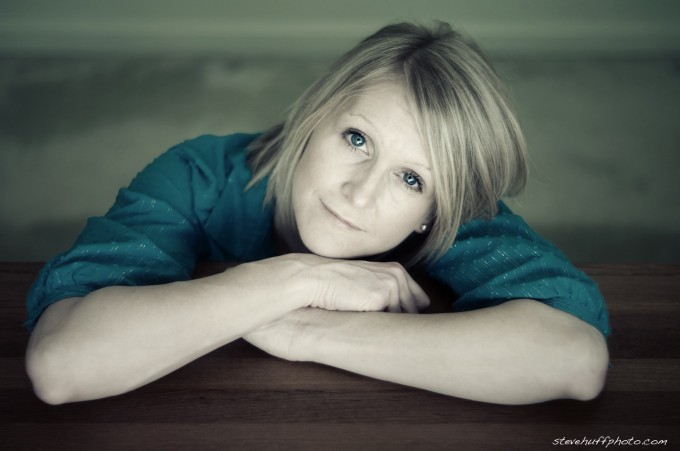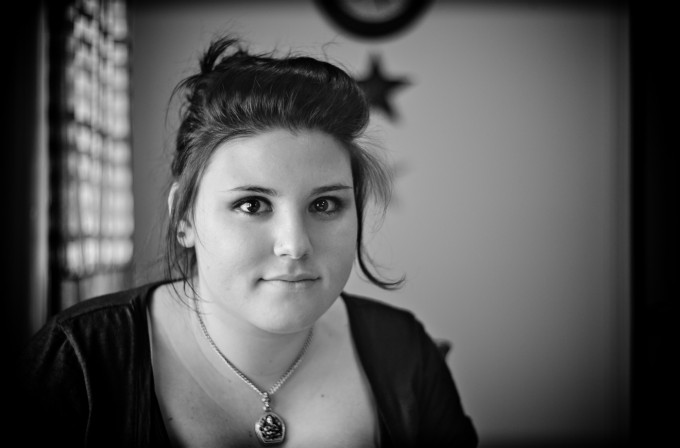 Wow…a lens from 1942. I always thought these old lenses were foggy, had low contrast and could not compare to any lenses made  today. It just goes to show you that sometimes these old lenses can be better for certain things than the new lenses! For those times when I want a soft portrait look I will reach for the summitar. One thing to keep in mind though is the minimum focus distance is 1m, not 0.7m. So you really can not get close to your subject. The Black & White image above was at the minimum focus distance.
CLASSIC = Swirly Bokeh
Bokeh. It seems that  today we are all obsessed with this word and effect. When buying a fast or semi fast lens we want to see pleasant out of focus backgrounds and the way a lens renders these backgrounds can sometimes be ugly and headache inducing and can sometimes be beautiful. For example, I think the Leica Noctilux has beautiful Bokeh. I feel the legendary Leica 50 Summilux ASPH has incredibly SMOOTH bokeh. The 50 Summicron can be a bit odd at times but it falls in the BUSY bokeh category. So what about this summitar? Well, I would call it CLASSIC. It has that unique swirly type of bokeh that is loved by some and hated by others but I think its amazingly cool and I was surprised to see this from an F2 lens. In some shots it reminded me of the Noctilux Bokeh and to me, that is a good thing. One thing is for sure…you will not get this look from ANY modern Leica lens!
Here are some photos I snapped with the summitar a week or two ago. Not only will this show you some samples of Bokeh, but also color and contrast. These are straight from camera, just resized.

You can see the "swirl" in #4 and #6. I personally thing this lens produces beautiful out of focus backgrounds. Here are more samples showing the 50 Summitars MOJO. All at F2 🙂 You can click the images for a larger view 🙂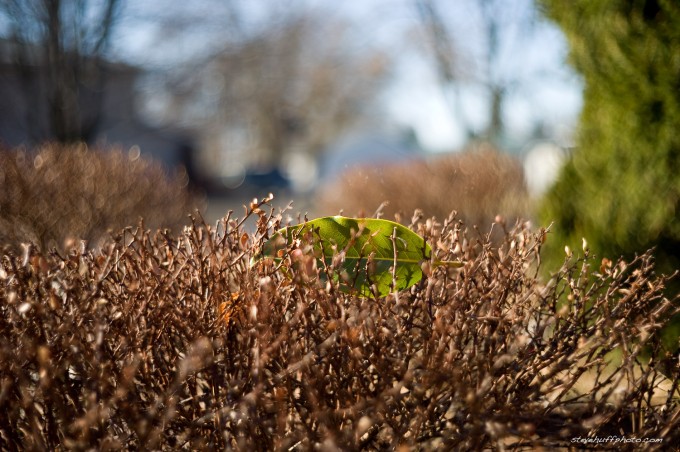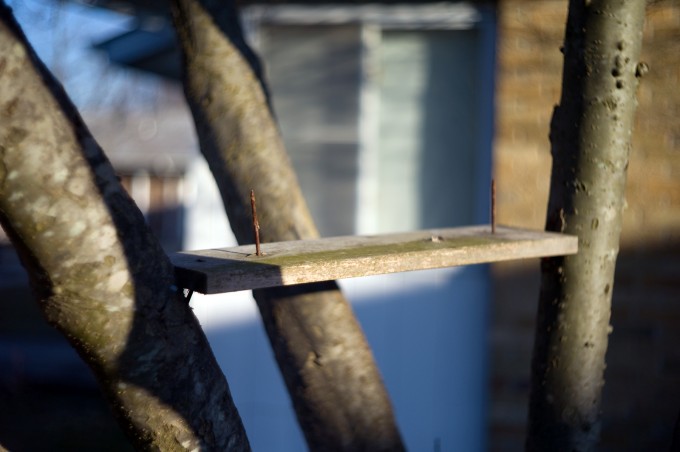 If you are a fan of this look like I am then you may want to start searching for one of these lenses 🙂 Not only do I find the Bokeh very interesting and unique but look at the color and contrast! Gorgeous! The samples above are all direct from camera with no processing! The 50 Summitar is a gem indeed. There is not really much more I can say about this lens except that it is a classic, it is built extremely well, can only be found in chrome, and works superbly on the Leica M9!
YES, It is also sharp!
"No way " I said when I started looking at my images at 100% on my Imac 27. The sharpness of this lens is SUPERB! It's sort of a smooth but sharp look instead of a clinical sharp look. Here are a couple of FULL SIZE out of camera examples.
This was shot just to test sharpness! Leica M9, 50 Summitar, F4 – Click HERE for full size JPEG
(you may want to right click and save it, or open in a new window to avoid the light box opening the full size file)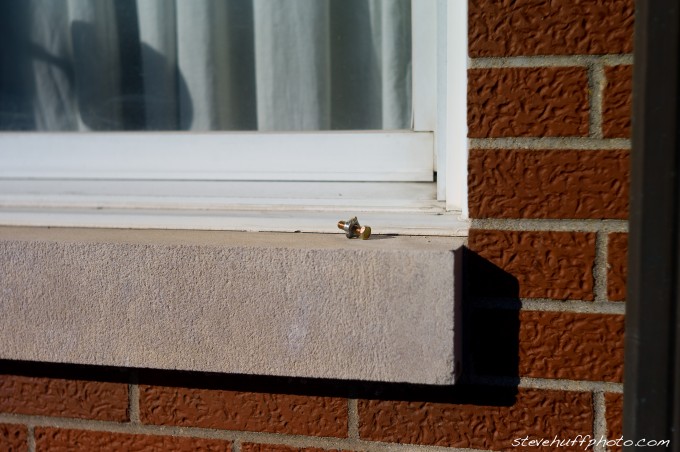 Here is a 100% crop if you do not want to download the full file: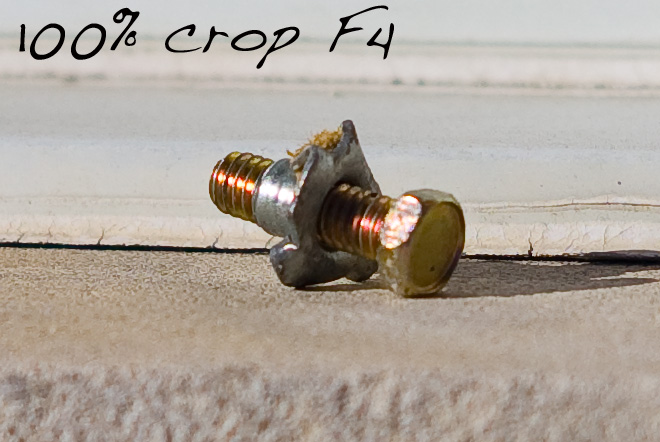 And at F2…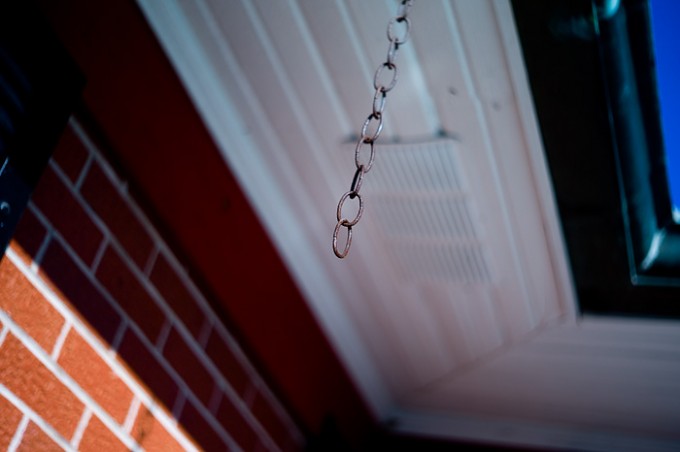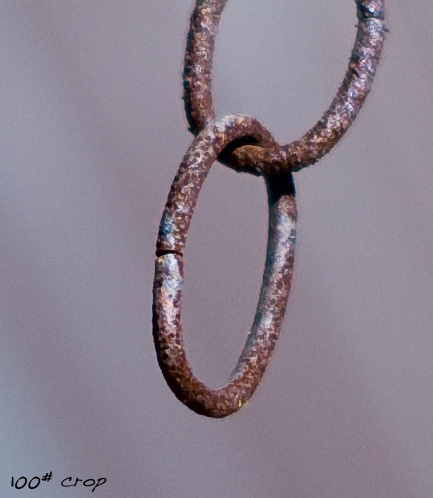 PROS AND CONS:
PROS:
It's tiny!
Can be found cheap on e-bay (at the time of this writing)
The build is 100% Leica!
It's extremely cool to have a lens from the 40's on your M9. It's even better when you see the quality it pumps out.
Unique and sometimes gorgeous bokeh.
It's actually sharp, even wide open. Not pin sharp like the modern lenses but sharp enough.
A great portrait lens when you want a smooth look.
Color is sublime.
Contrast is good.
CONS:
Closest focus distance is 1m, so not very close.
Collapsing the lens into your M could possibly damage it, so beware!
May be hard to find a clean copy free of haze, fungus and dust.
Needs an adapter to mount to an M camera.
Conclusion
If you own an M9 go search for one of these now!!! It's a great little 50 to add to your collection and while it will not replace your 50 lux or 50 cron, or whatever your main 50 may be, it is nice to have one of these in your kit for times when you want the cool look this lens can give you. I LOVE It and am so happy to now own this one. Again, THANKS MAX! Oh, and if you do not own an M9 it will still work on your M8 or film M.
Here are a few more shots with the lens on the M9. Enjoy!
Shot at F2 (I can't seem to shoot it at any other aperture because it is so beautiful at F2!)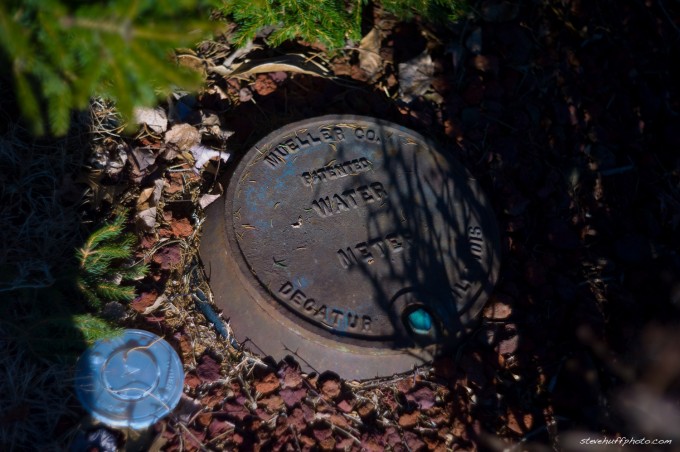 again, at F2 in direct sunlight. Notice how this lens also appears to keep highlights from blowing. I took this shot with the E-P2 and Noktor and it was not usable. Blown highlights, dull color and mushy results. This summitar handled the light with ease.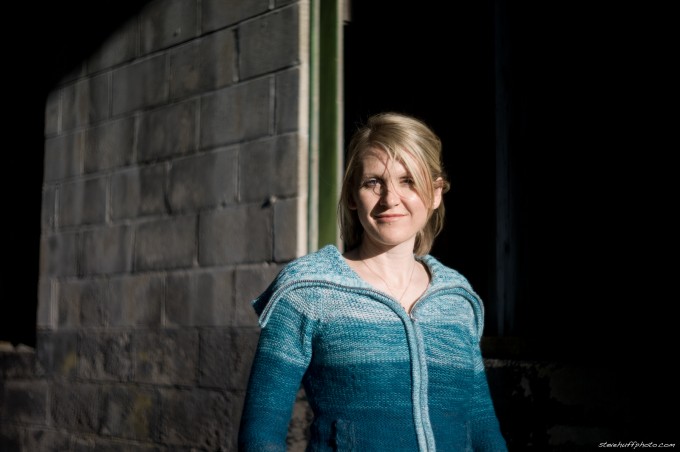 This one was also at F2 but I added the "Vintage" filter in Aperture 3 just for fun and to try it out 🙂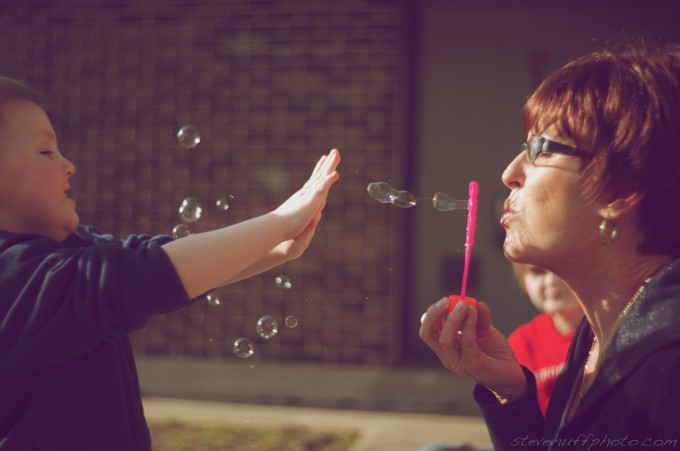 I love the way the Summitar and M9 handled the light here. It almost appears that the leaves have been "sculpted". Very 3D and superb color/contrast.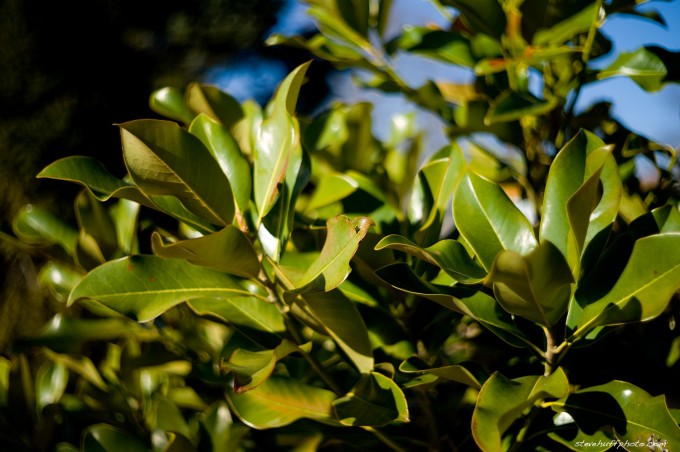 F2 – click image for large 1800 pixel wide version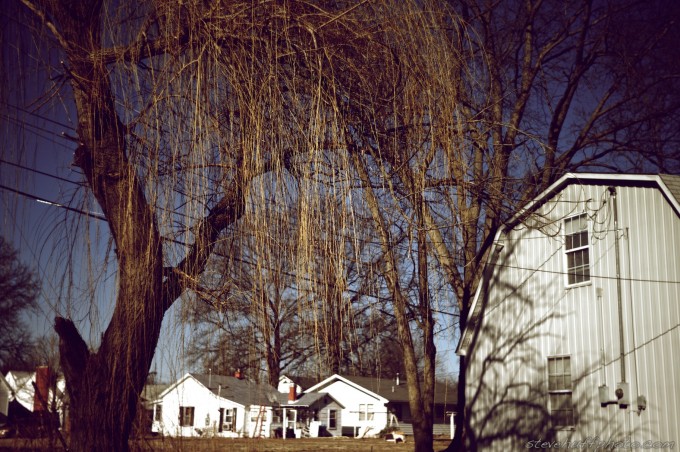 F2…love it!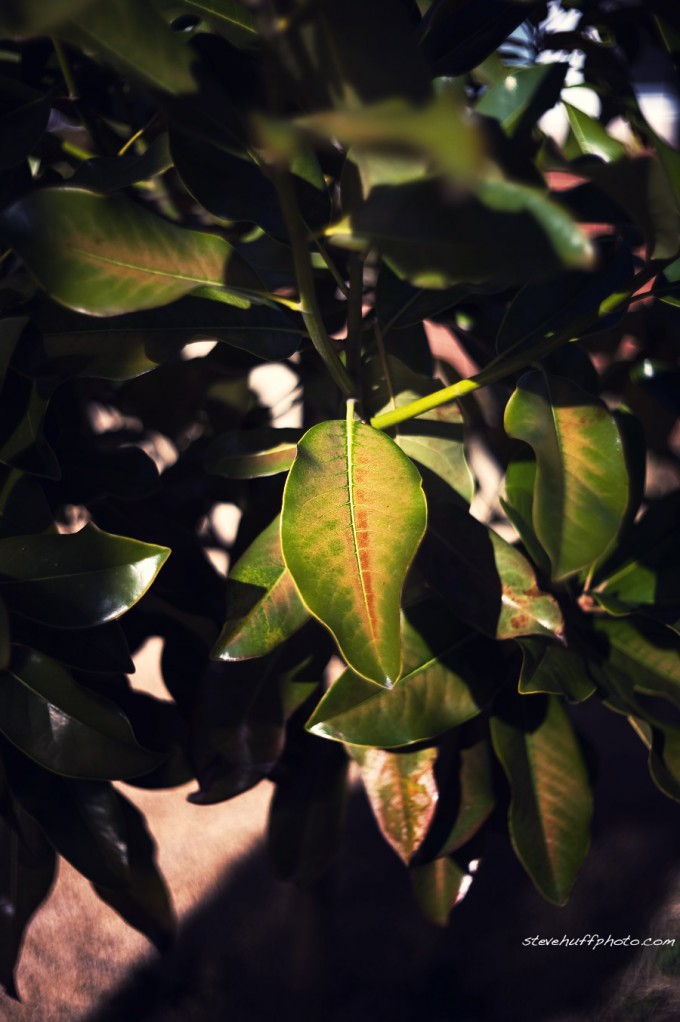 HELP SUPPORT THIS SITE TO KEEP IT GOING AND GROWING!
Remember, anytime you follow my links here and buy from B&H or AMAZON,
this helps to keep my site going. If it was not for these links, there would be no way to fund this site, so I thank you in advance if you visit these links. I thank you more if you make a purchase! I have nifty search bars at the upper right of each page so you easily search for something at either store! I currently spend 14 hours a day working on this site and the only way that I can pay for it is with your help, so thank you!
If you enjoyed this article/review, feel free to leave a comment at the bottom of this page and also be sure to join me on twitteror facebook! Also, you can subscribe to my feed at my subscribe page HERE and read these posts in your browser or news reader!  Thanks so much for visiting my site!
[ad#Adsense Blog Sq Embed Image]