Low Speed Film, Fast Lenses by Max Marinucci
I don't know if I am the only one to sense this but I believe that film, for the rest of us, has been making a tremendous resurgence. I truly believe that many photographers, whether hobbyists or semi-pro have started to get somewhat tired of the digital, money wasting rat-race and are once again enjoying the simplicity of film cameras and have lost some of the desire to buy the latest digital product every 12-18 months. I have even noticed more film bags waiting for pickup at my local CVS. Don't get me wrong…digital is here to stay but film is back, in a big way.
Having said that, this is not another one of those digital vs film arguments. I personally still shoot both but I much prefer film for a variety of reasons. This article is for those black & white film shooters who want to extract the best out of their Leica glass (and not just Leica) or for those digital guys who really want that sharp no grain look and want to shoot some good old film again (or something new and different).
First of all, big plug to Maco/Rollei for giving us back some amazing film and also some great developers.
Like many of you, I like my fast lenses and I like to shoot them wide open. As far as lenses go, for as much as some people don't like to hear it, film gives me the best look and results for my Leica glass. The problem with Leica film cameras though is a top shutter speed of 1/1000 which means that shooting wide open during the day (unless you have some nice cloud cover) requires SLOW film. In that camp, there aren't many choices left, unfortunately. Technical Pan is gone and so is Panatomic X and Agfa APX 25. These amazing films used to give us amazing detail, tones, and little or no grain at all, while also giving us a chance to use fast lenses at the widest apertures to isolate subjects and play with depth of field….or get those BOKEH junkies to feel all warm and fuzzy 🙂
Rollei is now back with superb films like ATP 1.1 (which is essentially Technical Pan), Pan 25 (which is supposedly re-packaged Agfa APX25) and Ortho 25 for those wild about orthocromatic looks (I know I am sometimes). But, what I find really exciting, is the use of their developers and especially RLS (Rollei Low Speed Developer). This amazing developer is little known and, while not cheap, it can be put to great use with easily available and cheaper films. Two emulsions that truly stand out with this combination are Ilford Delta 100 and Kodak TMax 100. Exposed @ 50ISO, they give us the opportunity to shoot with some great lenses at maximum apertures, with good lighting, while delivering truly amazing tones, detail and virtually no grain. Also, for those who are into scanning their own negatives (and there are quite a lot of us) and don't have a dedicated (and expensive) film scanner like the Nikon 5000/9000 or the crazy Hasselblad X1 or X5, these films are the perfect choice if you are doing enlargements since they do make up for any shortcomings of various flatbed scanners.
Now, all of this also implies that you would be doing your own developing (which is a piece of cake, as outlined in my previous article), as I doubt you'd find a lab using Rollei developers. Also, for those who are not interested in this particular developer, good old, cheap Rodinal @ 1:100 or 1:300 dilution ratios gives very impressive results, albeit a TINY bit more grain and different tonalities . Another benefit or Rollei RLS developer is the fact that the developing process is not really open to much interpretation. You would basically follow the timing guidelines for different films as outlined on the bottle, with one slow and gentle inversion every 30 seconds. Stop, fix, wash, dry as usual and you're ready to scan.
Master Erwin Puts talks about the amazing combination of Rollei RLS + Delta 100/Tmax 100 in this more technical article, if anyone is interested: http://www.imx.nl/photo/Film/page123/page123.html. While this is a very informative article, (as always), I am here to show some real world examples:
Here are two shots taken with my M3 and the fabulously underrated 135mm Leica Tele Elmar f4 (read our friend Aswin Rao's great article about this lens), Ilford Delta 100 @ 50ISO + Rollei Low Speed Developer at f4 aperture: As you can see, the crispness, detail, and tones are simply amazing. These were scanned with my Epson V750 and you can imagine what a true optical print would look like.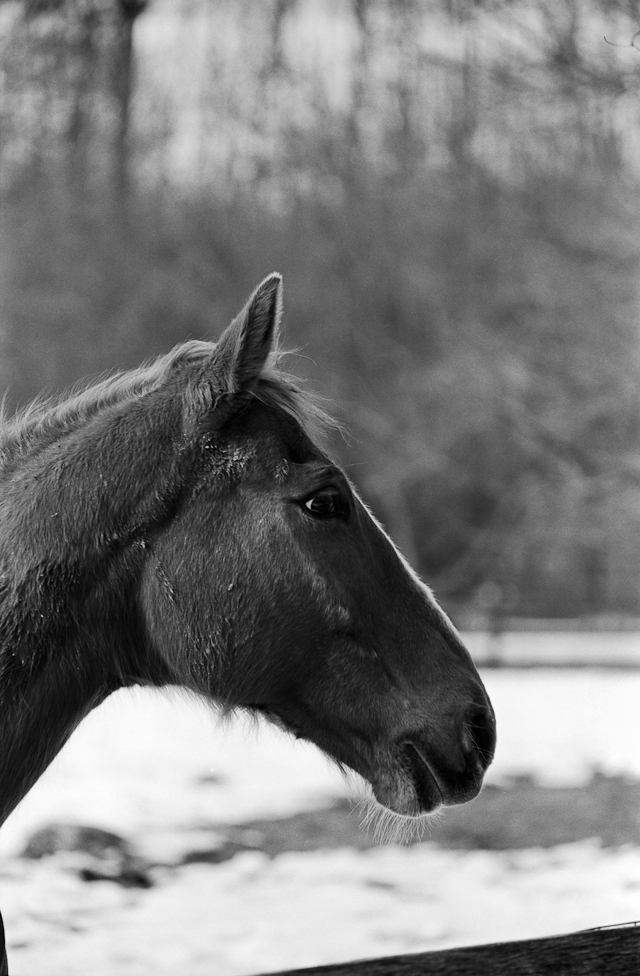 When it comes to Rollei film, my favorite is Pan 25. It is the perfect replacement for those who are still sad about losing Agfa APX25. When developed with Rollei RLS developer, this baby can be shot at ISO12!! Everyone loves to talk 200,000ISO with digital gear but frankly I am more interested in low speed and using my fast lenses in the middle of a bright sunny day. Amazing stuff can be achieved, especially if you own a Noctilux.
Here is one taken with my M7, a classic Noctilux @ f1 and Rollei Pan 25 shot @ 12ISO and developed in Rollei RLS. Again, 3:00 pm with barely a cloud in the sky and I'm shooting @ f1 with just a 022 yellow filter.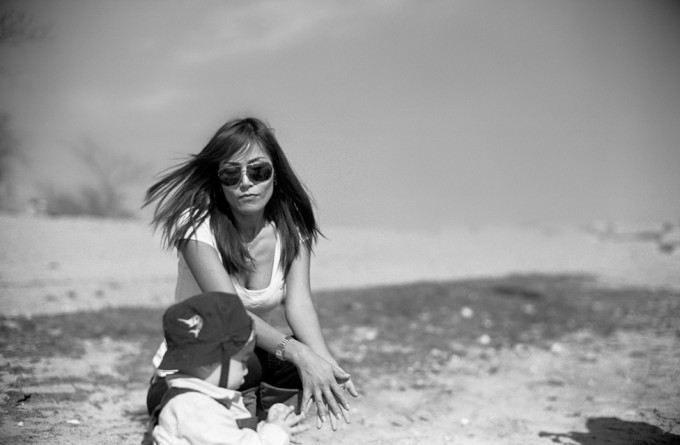 This example is with a 75mm Summicron Asph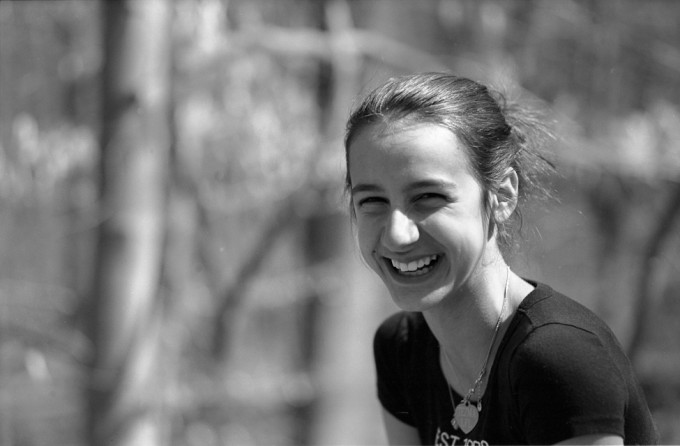 Rollei ATP 1.1 (Advanced Technical Pan) 32ISO: this is more of a specialty film but I truly love its sharpness, almost painful details and contrast. It is also a trickier film to expose, with highlights easily running away because of its limited shoulder. This can be easily corrected by slightly underexposing and pulling development time a bit (10% will suffice). It is virtually grainless, with Spur Orthopan having a minor lead in that department. Also, much shorter fixing times and dilution must be used because of its lower silver content. Also, no wetting agent, or very diluted (distilled water a MUST for all processes here). I am a big fan of this film when I am not looking for tripod hugging and I just want to shoot wide open with no grain and interesting tones/contrast.
Technically, the best developer for this film is the specialty one by Rollei but I frankly don't see the need when good old Rodinal @ 1:300 dilution gives results such as this:
Shot with a 50mm Summilux Asph and Leica M3.
Coupled with the amazing 50mm Summilux Asperical, ATP1.1 is able to extract huge amount of detail, texture and tone, with zero grain (unless you're magnifying 100x). Obviously, this is also an amazing film for portraiture but be careful because every skin imperfection will show with painful details.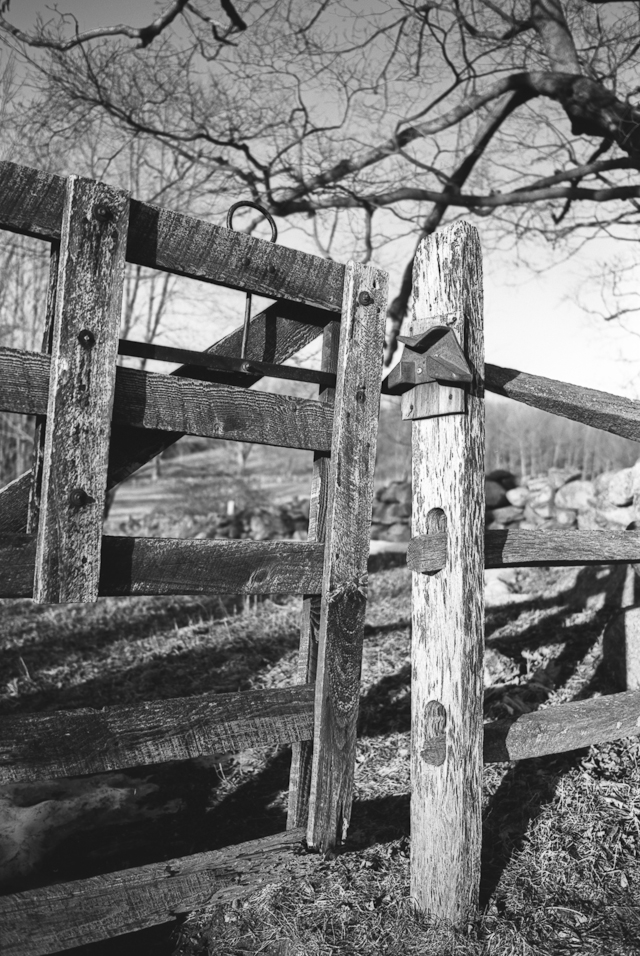 This was taken at sunset with a 28mm Elmarit and developed with Rollei RLS (botched development a bit but still delivered a fine image)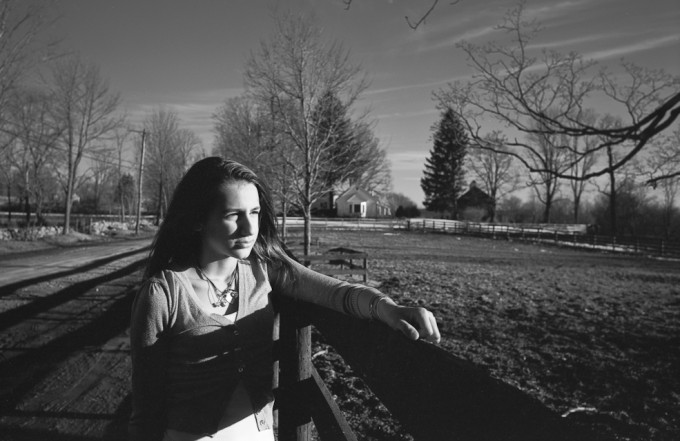 In closing, I am not sure how many film shooters are aware of the amazing possibilities of low speed film with Leica's current lens lineup so I hope this can bring some awareness and entice photographers to exploit all the creative options available. There is much to be excited about so get out there and have some fun!
One last note on the other side of the spectrum…low speed and long exposures: one film seems to be king here in the reciprocity failure (or close to absence of) department and that is Rollei Pan 25. For exposures of between 10 and 100 seconds, it only requires a 1 1/2 stop compensation and 2 stops for exposures over 100 seconds. Not bad at all. Here is a 120 seconds exposure shot with the M7 and Wide Angle Tri Elmar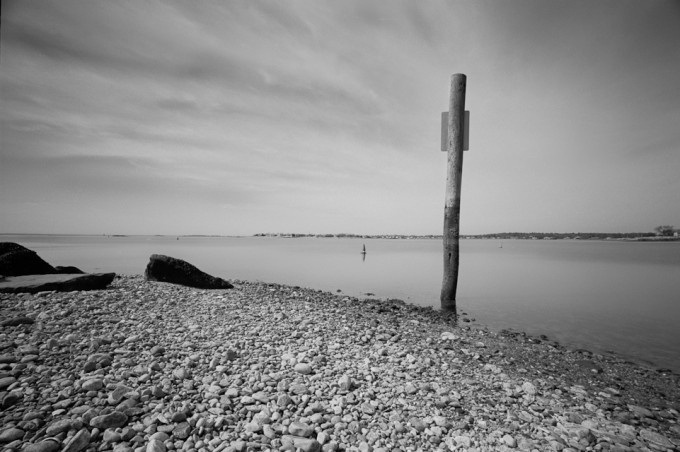 From Steve: Thanks Max for another great and informative article on film. I can't wait to try out some of this film for myself and will be ordering some ASAP, and of course processing in my bathroom just like I used to do. THANKS!