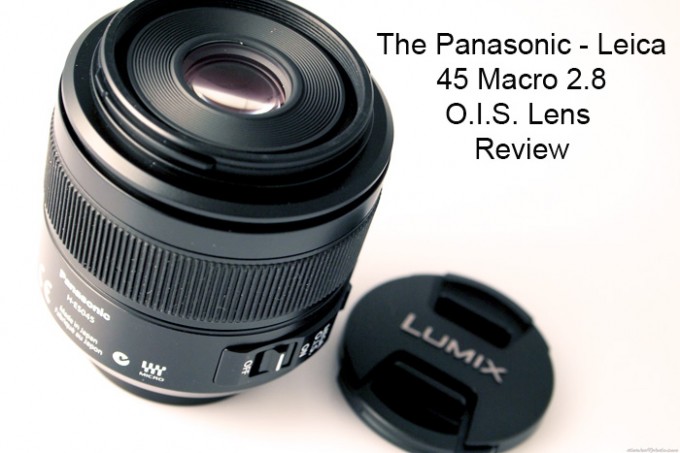 The Panasonic 45 Macro F2.8 Lens Review for Micro 4/3
By Steve Huff
Macro. Not really a specialty of mine but I have to admit that there have been times when I wished I had a macro lens for some cool insect or flower shot. When Panasonic released their 45 Macro lens for Micro 4/3 I was curious to give it a try. It did after all have the Leica name on it which basically means it is a Leica design but manufactured by Panasonic. It is not a real "Leica" lens so do not expect the exotic Leica glass to be used in this one, however, from what I have seen while using it the lens is a fine performer with just a quirk or two that has no effect on performance. But before I throw out any spoilers let me thank B&H Photo for sending me this lens to review and allowing me to shoot it for a couple of weeks to get to know it better.
View from our breakfast table in Mexico – Panny 45 Macro at 2.8 on the Olympus E-PL1 – Bokeh looks pretty nice!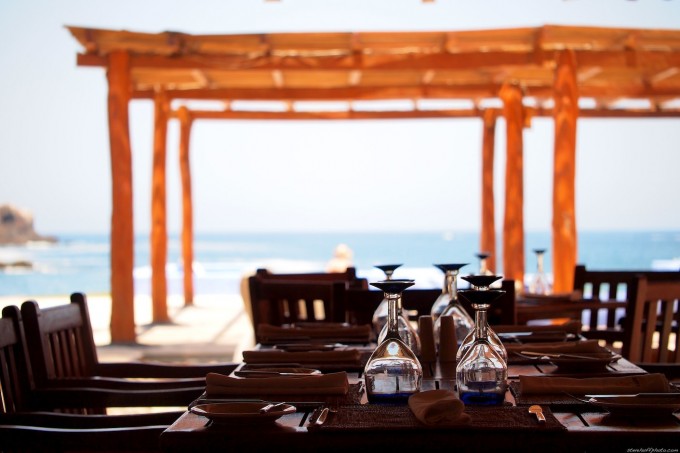 Panasonic has been really good about leading the way with micro 4/3. They came out with the awesome G-F1 which at the time beat out the Olympus bodies for functionality and they were quicker to release the cool lenses that all of the M4/3 people wanted to see! For example, the Panasonic 20 1.7 lens has been a super hot seller mainly because it is small, light, fast and provides superb quality with any Micro 4/3 camera.
Olympus has the very excellent 17 2.8 but it's not F2, so that hurt its sales numbers IMO. These days, especially for Micro 4/3, people want FAST glass. This is why companies have come out of the woodwork to make adapters for these little cameras. We can now mount just about any lens made. Leica, Nikon, Cine Lenses…whatever! They can be mounted on to these little Micro 4/3 bodies and the results can be astounding in some cases.
But for a true macro I think Panasonic has led the way with this 45. They did it right with the Leica design, the nice build and the fast 2.8 aperture which is pretty standard for any macro. On a Micro 4/3 camera the Panny 45 becomes the equivalent of a 90mm so it is a good thing that this lens has built in optical image stabilization. But when you are up close photographing a small insect you will get much better results with a Tripod because I have found when working up close the OIS is sort of useless. I found this out when trying to shoot some macro video WITHOUT a tripod 🙂
Here are the specs of the lens:
Filter Size 46mm
Lens Mount Micro Four Thirds
f/Stop Range f2.8-f/22
Minimum Focus Distance 0.5′ (0.15m)
Magnification 1:1
Angle of View 27°
Groups/Elements 14 elements in 10 groups (1 Aspherical lens, 1 ED lens)
Aperture 7 diaphragm blades
Circular aperture diaphragm
Maximum Length 2.46″ (62.5mm)
Maximum Diameter 2.48″ (63mm)
Weight Approx. 0.50 lbs (226.79g)
The Olympus E-PL1 and the Panasonic 45 Macro make a great team. With the Oly's super color this lens can create some really nice looking images.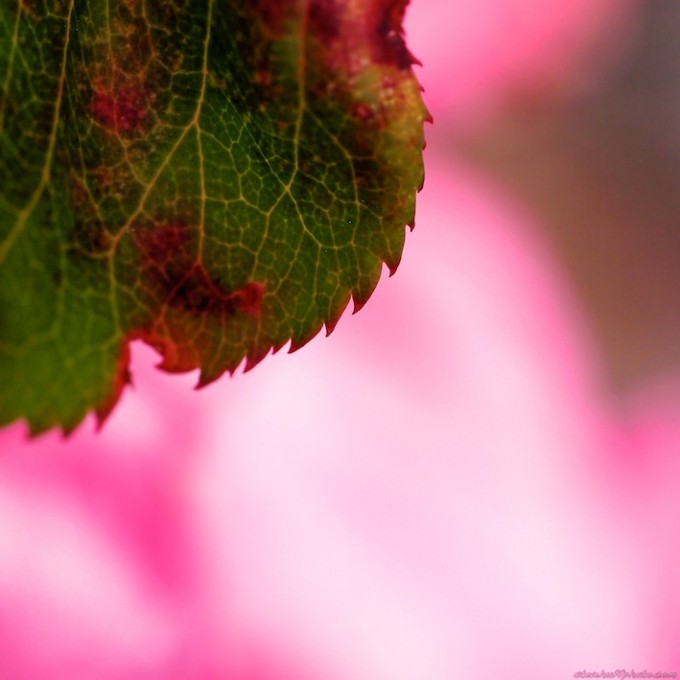 So this review will focus on the "real world" results I have been able to get with this lens on the Olympus E-PL1. I had this along with the Panasonic 7-14 lens for the past two weeks and they have traveled with me from IL to AZ to CA to Mexico and then back again. While I was on vacation in Mexico I rarely used the 45 as I was not really finding many "Macro Moments". I did give the 7-14 a workout but mainly just for family snapshots. I will be posting more of those in my upcoming 7-14 lens review in the next few days.
I have already stated that I am not really a macro kind of guy and I will admit I have only used a couple of macro lenses in my entire life. One was the Nikon 105VR f2.8 on a D300 and the other was the Zeiss 100 Makro f2 on the D700. Both were and still are STELLAR lenses. If I owned a Nikon I would own the Zeiss 100. It was gorgeous and IMO beat the Nikon 105VR by a hair, mainly due to the rich color and 3D pop the Zeiss put out. If anyone out there is reading  this and you want a magical and superb macro lens for your Nikon I can say that the Zeiss 100 Makro will thrill you to death. Be aware though that it is manual focus only.
The Zeiss 100 Macro on the Nikon D700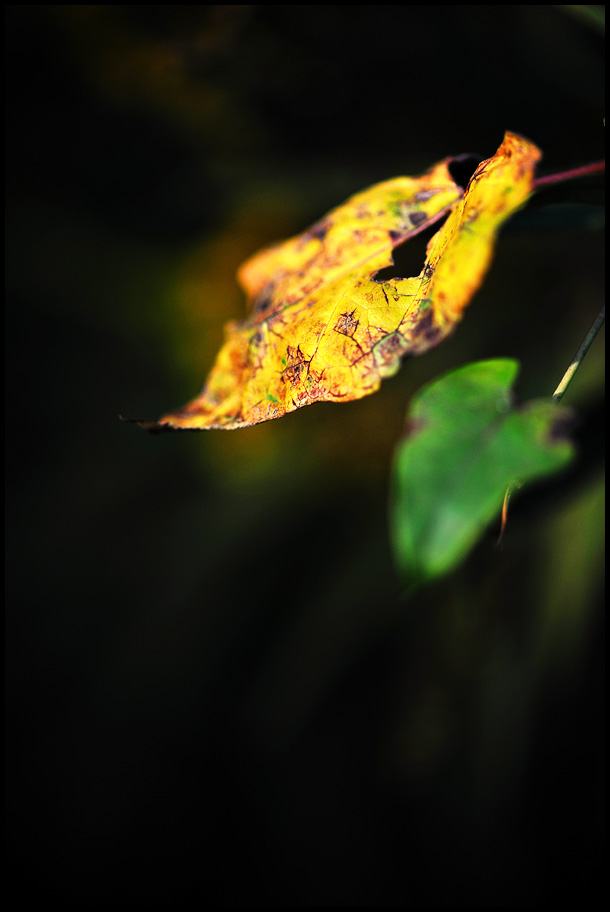 So with my limited experience of macro lenses being two of the nicest ones available, the Panny was gonna have some stiff competition. Plus, M4/3 sensors are not up to par with the APS-C or full frame digital sensors like those in the D300 and D700 so I did not expect image quality to surpass what I got with those other lenses/systems.
The Video
Here is a youtube video I made showing the lens in my hand as well as explaining the switches on the barrel. It also shows how slow/fast the lens is to focus. But remember, it is a MACRO, and usually macro lenses are pretty slow to focus, so this is pretty normal. Just keep in mind that it is a specialty lens. You do not buy this lens for a general use lens, you buy it to shoot close ups (though you CAN shoot anything you want with it if slow focus will not bother you). While it can do fantastic with general photography the lens will be slow to focus and you have to be aware of the limit/full switch on the side. Anyway, here is the video which also includes some handheld macro video shot with the lens 🙂
Shooting The 45 Macro on the Olympus E-PL1
The lens was mounted to the little Olympus E-Pl1 and with the O.I.S. set to on away I went searching for insects or anything that would show me the quality of this lens. I did not use a tripod because I wanted to see how effective the image stabilization was on the lens. The following are some of the photos I was able to capture with the lens over the past few weeks. It is my belief that pictures should do the talking in a lens review, not charts and graphs. Also, if I can get decent shots with a lens, anyone can.
Sometimes close ups can be so beautiful and tranquil. Shot at f2.8 on the E-Pl1. 100% crop right under the pic.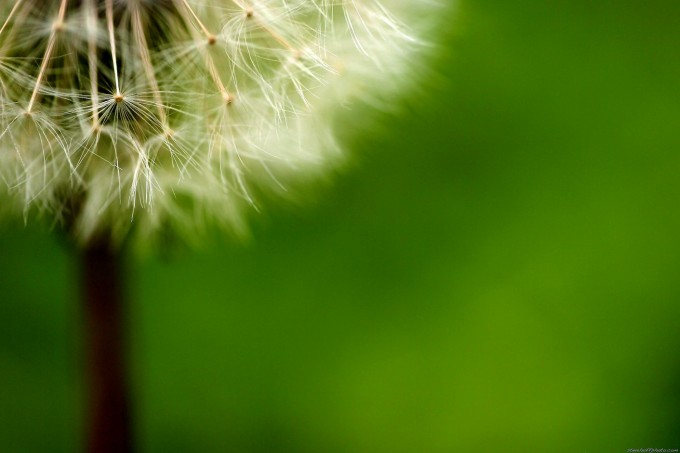 100% crop of the in camera JPEG (above image) for those that care about that sort of thing.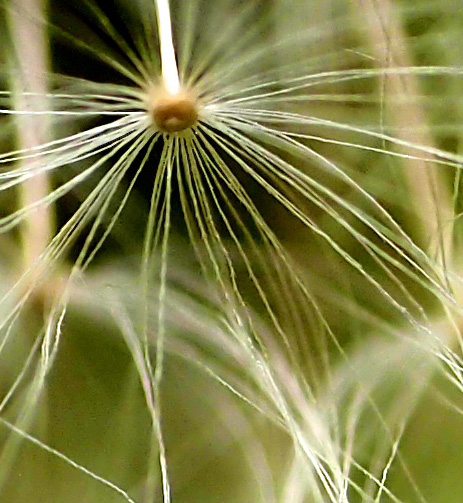 This is what happens when you shoot in VIVID mode on the E-Pl1. VERY bright reds, almost NEON at times.
They can be softened up a bit in post like this one that has an almost surreal look due to being shot wide open at 2.8
You just have to love the Olympus colors here. The greens really POP and say "BAMMM!" The lens is sharp and contrasty much like a modern day Leica lens.
How about a Non-Macro? My son in the Ocean while in Careyes, Mexico. As you could probably tell, he did not want to come home 🙂 f8.
The look you will get from your kids if you constantly take pics of them. This one was shot at F2.8 from across the table at breakfast
I did some filter/processing work on this one just for fun. Taken at the same time as the shot above.
Shot at F8
This was a quick grab at f5.
Ants climbing down a dandelion stalk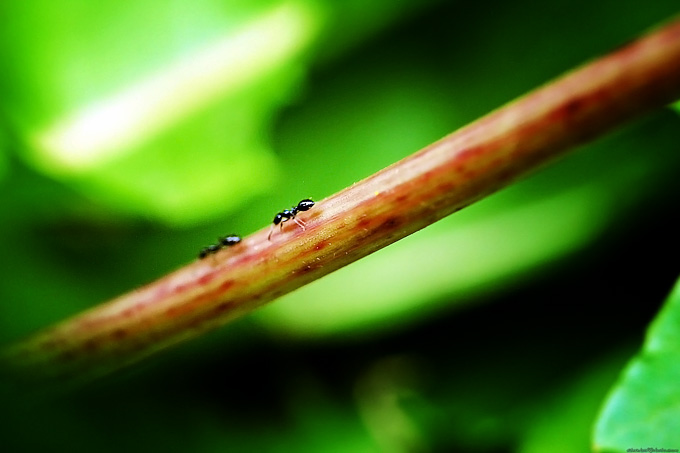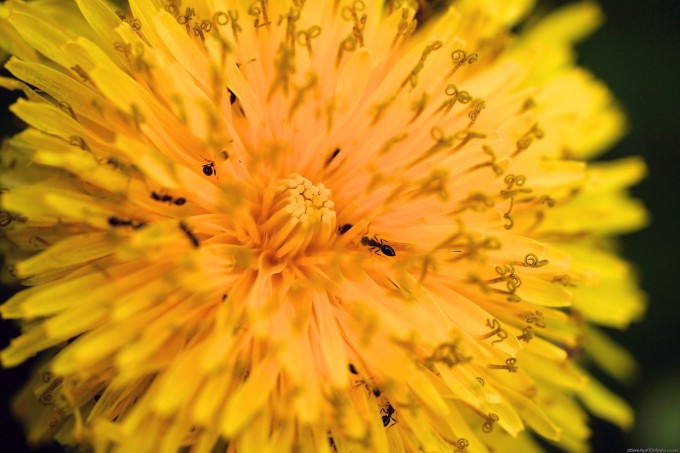 My Verdict on the Panasonic 45 Macro.
Well, well, well. I thought that this lens would be good, but not GREAT. After going over my shots with it and realizing that I am not that good of a macro shooter, I realized that someone who IS a great macro shooter would get mind blowing good results with this lens. I shoot macro just for fun and maybe a few of them every year or two. This lens on the Olympus E-PL1 gave me smooth bokeh, awesome color, and the ability to do duty as a macro, landscape, and even portrait lens. In regards to image QUALITY this lens has it all. In spades.
The only cons of this lens are its AF speed, its manual focus implementation, and it's price. At $899 it is not a cheap solution but the quality is right up there with the Nikon 60 and 105 macros and those are not cheap either. If you shoot micro 4/3 then this is the premo choice for macro shooting (is it the only choice in m4/3 mount)? The build is good. Not Leica build but probably equal to the Nikon 105VR. The color this lens produces can be outstanding and the built in Optical Image Stabilization works as advertised but not really useful for macros. The AF speed is SLOW and you have to be sure you use the "Limit/Full" switch correctly. When focusing up close for macro set it to "FULL". If taking a portrait or something distant set it to "LIMIT". Either way, the focus is not the speediest I have seen.
Manual focus on this lens, well, kind of sucks. Its focus by wire method is nothing like real MF and after a few tries I said "screw it" as it was frustrating at times. I did not like manually focusing this lens.
The lens is sharp at all apertures and for this review I used the in camera JPEG's only as Aperture does not recognize E-PL1 RAW's yet. Plus, I love to shoot JPEG with this camera because the results are more than adequate for my needs.
So is the Panasonic 45 Macro worth $899? If you want superb IQ, then yes. If you do not mind slow AF, yes. If you are a macro nut and only shoot m4/3? YES! To be honest if I had cash blowing out of my ears I would buy one just to have on hand for those times I am in a macro mood. But if you want a general all around lens for your M4/3 I would look elsewhere like at the Panny 20 1.7 or the Olympus 17 2.8. The specialty of this particular lens is macro.
So bottom line is that it gives you amazing quality images and if that is your #1 priority then you would be thrilled with this lens! You can read more about this lens, or buy it at B&H Photo. They usually have it in stock! If you do follow my links here to B&H, Amazon
or Adorama and make ANY purchase I get a few pennies to help me pay for this ever growing site, and lately I need all the help O can get with it as costs to run it go up every month. So if you make a purchase, I THANK YOU!
Thanks for reading my review of the Panasonic 45 Macro 2.8 OIS lens, I hope you found it helpful!
Steve
[ad#Adsense Blog Sq Embed Image]