–
–
Most of you have seen my (long) review of the Leica X1 but today Amy Medina sent me her short but sweet thoughts on shooting the X1 after buying one of her own. Amy has been shooting with a Leica M8 for quite some time and it sounds like she loves her new X1, quirks and all 🙂
My thoughts on the Leica X1…By Amy Medina
So I recently bought one. I'd been thinking about it for a while with my hesitation being the fixed lens, but seeing how 28-50mm has really become a sweet spot for me, I decided to go for it.
The Good: The camera itself is beautiful. It is small and light but still feels well-made. I've heard complaints about the dials on top, but I haven't really had any issue with them getting knocked out of position. They are certainly not as stiff-feeling as on the M8, but they do click into position.
I like the ergonomics of the camera. The way it seamlessly goes into shutter-priority or aperture-priority mode is brilliant, and makes switching into full-manual-exposure mode very easy (which you'll read below is important). ISO is one button away. The shutter is virtually silent.
Image quality is outstanding! I was nothing short of amazed when I sat at the computer to review my first batch of X1 photos. The way the camera renders color is wonderful, and the files have this fantastically smooth but sharp quality to them. And, the 35mm FOV is perfect for me.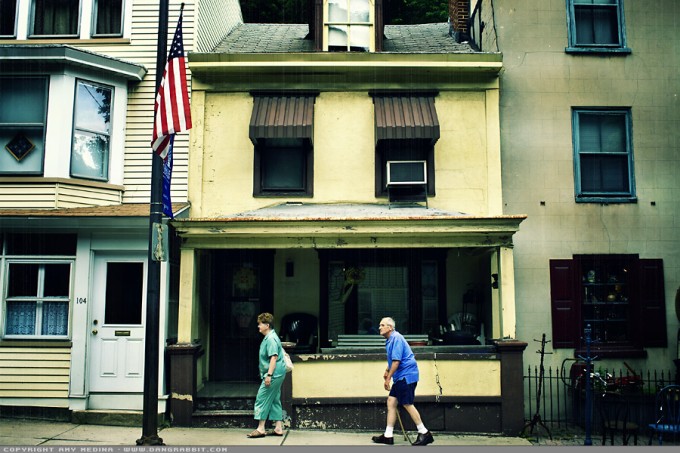 All of this makes the next batch of comments a little easier to swallow…
The Bad: Auto-Focus is indeed slow. What you've read about it already is true. If you're coming from a manual-focus M camera it probably won't bother you. However, if you expect it to perform like a GH-1 or dSLR you will be disappointed. It reminds me a lot of the Olympus E-P1 before the firmware updates.
The Ugly: a camera in the year 2010 should not lack AEL (auto-exposure lock). As it stands now, there is no easy way to separate the focus spot and the metering spot; at least not while you are shooting in the shutter-priority or aperture-priority modes. Thankfully, it is fairly easy, as mentioned earlier, to adjust your exposure manually, but combine the slow auto-focus with lack of AEL and frustration can brew.
The handling overall can be a bit slow. Reviewing your photos in playback can get pokey. Getting back to shooting a photo isn't as quick as it should be. Waking from sleep can be downright painful.
And the battery life is awful. I'm lucky to get 100-125 shots on one charge. To be fair, I've been told by other X1 users that this will improve after the battery has been through a few charge cycles, but I won't be going anywhere without an extra battery.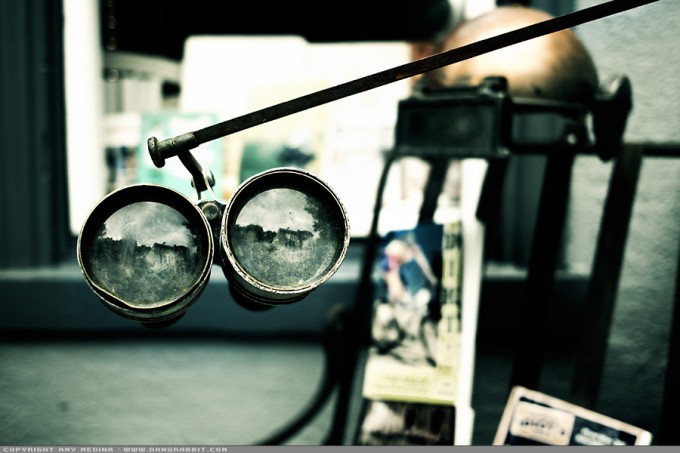 Conclusion: Focus on the "Good" if you are the type of shorter that is used to working slowly and wants amazing image quality in a small and nearly silent package. For my purposes and my style of photography the X1 is actually a good fit and, though it may not sound like it with some of my criticism, I really have enjoyed shooting with it the vast majority of the time.
Focus on the "bad" or the "ugly" if you're considering a GF-1 or E -PL1 because of their snappy performance. The X1 kills them both in the image-quality department, especially at any ISO higher than 200, but it's no contest if you need a camera closer to dSLR speed.
I am holding out hope that a firmware update from Leica can improve on some of the "bad" and the "ugly" … And if they do, I'll be sure to come back and update my thoughts!
In the meantime, I'll still be shooting my PAD project primarily with my Leica cameras. .. my M8 and my new X1. The "good" absolutely outweighs the other stuff for me…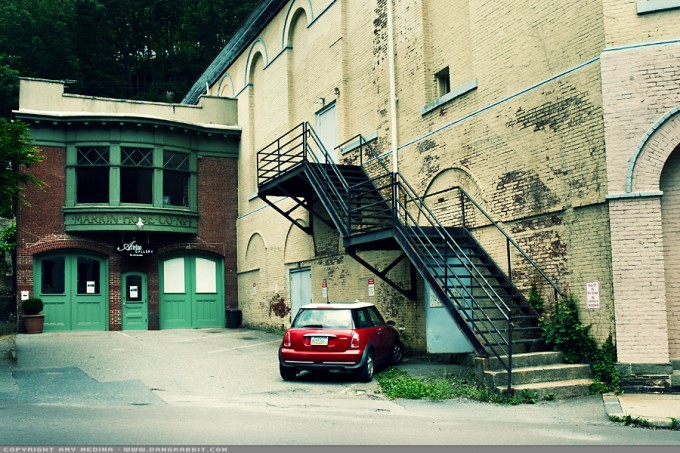 www.DangRabbit.com/photography
www.facebook.com/DangRabbitPhotography
[ad#Adsense Blog Sq Embed Image]