The Leica D-Lux 5 Camera Review
By Steve Huff
One of my Top Picks! * Buy Here*
Hello to all! It's Tuesday and as promised I am here with the Leica D-Lux 5 Camera review. I was lucky enough to get a hold of a review sample early so I have been shooting with it for a few days straight and I have been absolutely LOVING it. Many of you have been e-mailing me asking me if this camera, the D-Lux 5, is an improvement over the D-Lux 4. Well, good news is yes, it is! Bad news is that it will cost you if you want to upgrade! (but it is a step up in MANY ways). The D-Lux 5 is a little powerhouse of a camera and one that can go with you anywhere and give you fantastic results. It is amazingly versatile, and the image quality is superb for being a small sensor camera.
In this review I will go over the specs, the features, the good things, the bad things and I will also show a ton of image samples as well as offer a full full size out of camera files. So sit back, relax and enjoy this review of the Leica D-Lux 5! If you want to see my popular review of the previous D-Lux 4, you can do so by clicking HERE.
But Isnt This A Panasonic LX-5 In Disguise?
Many of you reading this will trash me and this review if I say ANYTHING positive about this camera. Why? Because there are many out there who bash Leica for "rebranding" Panasonic cameras with their body shell and logo and selling it at a $300 premium. I will say right now that if you want to save $300 and you want the same camera then you can easily buy the Panasonic LX5 RIGHT NOW for $499. You will get a one year warranty, you will get a different body style (with grip) and you will get lower end software. The Leica D-Lux 5 will give you different firmware, different body style and looks, a 3 year warranty, and better software. I am hearing Lightroom will be included, which is a GOOD thing.
So to  those who will come here and comment and bash the D-Lux 5 because it is $300 more, know that you do indeed get MORE with the camera as well as the joy of owning a Leica 🙂 I think the Panasonic looks great as well and the grip may be a benefit when holding the camera. But whichever you choose, you will get the same terrific image quality. Just choose based on your budget and desires 🙂 The LX-5 is selling like hotcakes and I expect the D-Lux 5 to also sell VERY well.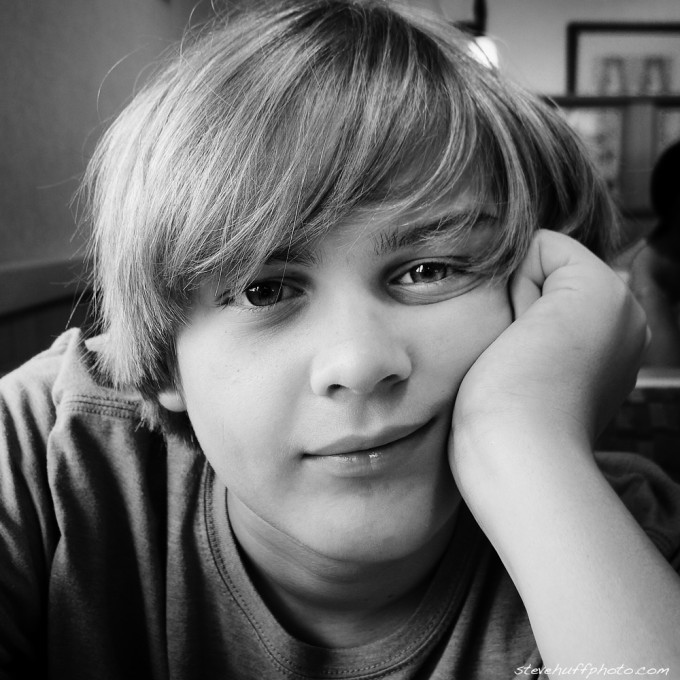 Brandon with the D-Lux 5 – f/2.5 – 47mm – converted to B&W with Silver Efex Pro – Click image for larger version.
The Features of the Leica D-Lux 5
The feature list below was taken from the features of the Panasonic LX-5 but again, these are the same cameras, so the features are the same.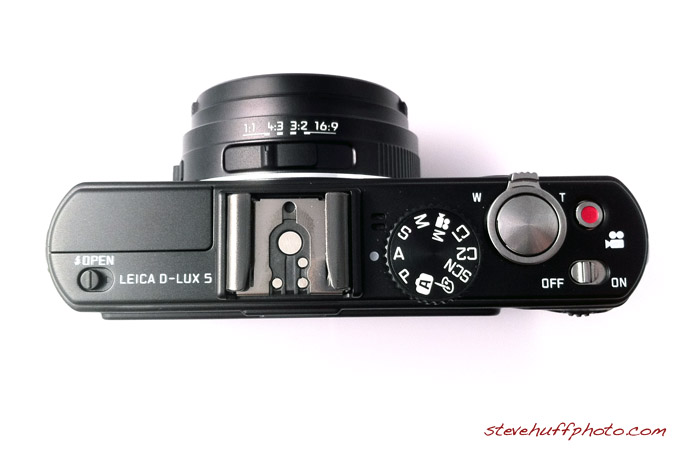 Large 1/1.63″ 10.1-Megapixel High Sensitivity CCD
The CCD produces high resolution, noise-less images even in high sensitivity recording and richly reproduced gradation in highly contrasted situations with the exquisitely wide dynamic range. Taking advantage of the high sensitivity CCD and the brightness of the lens, minimum illumination is as low as 3 lux in movie recording. Also, the maximum setting is ISO 12800 enabling shooting in extremely dark places.
Dynamic Range
The expanded dynamic range is made possible by the improvement of on-tip-lens design with larger light concentration and VCCD expansion while deepening the photo diode to manage richer signal more effectively.
24-90mm f/2.0-3.3 Ultra-Wide-angle Leica Lens
The lens unit consists of 10 elements in 9 groups with 3 aspherical lenses with 5 aspherical surfaces. Minimal distortion, high resolution, minimum artifacts such as chromatic aberrations, ghosting and flaring are the proof of uncompromising imaging made possible by a f/2.0 24mm ultra wide-angle Leica DC Vario- Summicron lens.
• The 24mm ultra wide-angle lens is rare on a compact camera. It gives you a wider range of composition possibilities. The super-high-quality Leica DC Vario- Summicron lens minimizes distortion at the wide end, so you can get stunning, true-to-life images with outstanding resolution and detail. The DMC-LX5 captures approx. 213% larger viewing space compared to that of normal 35mm cameras, and even approx. 136% larger compared to that of 28mm wide-angle lens.
• The fully open f/2.0 aperture lends a beautiful soft focus to photos with a shallow depth of field. It is especially effective for macro shots of flowers, insects, or intricate objects. This setting is also ideal for dimly lit scenes that require greater exposure, such as deep, natural forests, dimly lit historic buildings, and artwork displays. In addition, the DMC-LX5 lets you get as close as 1cm to your subject. The fully open f/3.3 aperture combines with the 90mm telephoto end of the zoom produces optimal portraits. The high resolution and excellent contrast also express fine details, with natural gradation for smoother complexions.
Digital Zoom
Thanks to intelligent resolution technology, the intelligent zoom is available which extends the zoom ratio by approx. 1.3x maintaining the picture quality when using the digital zoom. This means the 3.8x optical can virtually extend to 5.0x equivalent. Furthermore, the extra optical zoom function that extends zoom power to 6.7x by using the center part of the large CCD to bring subjects even closer.
Step Zoom
The Step Zoom function, allows you to set the zoom to 24mm, 28mm, 35mm, 70mm or 90mm via the menu. This is like changing fixed focal length lenses on a D-SLR. Max. 800mm is available if combining the Intelligent Zoom and digital zoom.
MEGA O.I.S. with Intelligent ISO Control
Everyone has had an experience of taking a photo at night and hoping to capture all the memories and beauty, only to be disappointed at the poor result. Panasonic has worked on the low-frequency vibration hand-shake component, which is physically generated when pressing the shutter button or when shooting at night with a slow shutter speed. The POWER O.I.S. (Optical Image Stabilizer) nearly doubles the hand-shake correction power of conventional MEGA O.I.S. You get bright photos without blurring even from handheld shooting at slow shutter speeds.
Multi Aspect Ratios
Conventional cameras generally use almost the entire CCD area when recording an image. The D-LUX 5, however, employs a 1/1.63-inch CCD with a total resolution of 11.3 megapixel. Using only about a 10.1 megapixel area of this large CCD makes it possible to give three aspect ratios – 16:9, 3:2, and 4:3 – the same angle of view with lens settings from 24mm to 90mm (35mm camera equivalent). And rather than digitally producing "simulated" images, the DMC-LX5 captures the actual, real-life image for each one of the aspect ratios at the ultra-wide 24mm setting.
Aspect Switch, Aspect Bracket & 1:1
The aspect ratio can be changed directly with the aspect switch on the lens barrel from 4:3, 3:2, 16:9 and 1:1. The 1:1 aspect ratio is a unique square frame that adds to your possibilities. Aspect Bracket lets the camera take an image in all aspect ratios simultaneously, so you can choose the best one after shooting.
Venus Engine FHD
For the image processing, the DMC-LX5 features the Venus Engine FHD provides higher-speed, higher-performance while compiling the intelligent resolution technology. It enables the recording of beautiful photos and high-definition movies with higher quality signal processing. The triple CPUs in this imaging engine dramatically speed up processing while achieving exceptional noise reduction performance. The Venus Engine FHD's excellent energy efficiency supports long-time AVCHD Lite movie recording, and allows the output of both images and sounds via HDMI.
Sonic Speed AF
The Sonic Speed AF system in the DMC-LX5 includes a higher-speed actuator, optimized algorithms and parallel software processing. The result is fast and accurate AF performance. You can quickly get moving subjects in focus, such as when you're shooting sports scenes.
Fast Start-up & Short Release Time
The parallel processing of software resulted in ultra high-speed start-up and the shutter release time lag is as short as approx. 0.007 second, making it easy to capture sudden, spur-of-the-moment photo opportunities.
Intelligent Resolution
The advanced image processing technology "Intelligent Resolution*" is incorporated in the Venus Engine FHD for the D-LUX 5. With the Intelligent Resolution technology, 3 areas – outlines, detailed texture areas and soft gradation areas – are automatically detected and optimum signal processes are performed to each area. Apart from the uniform enhancement of sharpness, the innovative technology of Intelligent Resolution precisely performs signal processing pixel by pixel in the most effective way for it. As a result, images are naturally clear and crisp in both photo and movie recording.
High Sensitivity – Low Noise
The graininess that results from picture noise and the flatness that sometimes comes with noise reduction measures are major concerns when shooting at high sensitivity levels. The Intelligent Resolution minimizes noise to produce sharp, clear images.
Extended Battery Life
The energy-saving Venus Engine FHD image processing engine and the efficient, rechargeable lithium-ion battery work together to extend the shooting time. This lets users take approx. 400 shots on a single battery charge.
RAW Format
You can get original image data, recording the image directly from the sensor without any image processing. nary color separation performance.
Built-in Flash
Select the flash synchronization you want from 1st Curtain Sync. or 2nd Curtain Sync. This is effective for capturing nightscapes with a natural flow of light. You can adjust the intensity within a range of +/-EV 2 in 1/3 EV steps.
3.0″ 460,000-dot Intelligent LCD
The camera is equipped with a 3.0″, 460,000-dot Intelligent LCD with super high resolution and a wide viewing angle. The big screen reflects fine details, making it easy to check the focus before shooting. It also serves as a small photo and video viewer, allowing the user and friends to enjoy viewing the still and motion images together. Plus, adopting the High CRI (Color Rendering Index) LED backlight realizes vivid, impressive color reproduction true to the memory color that your eyes remember. The Intelligent LCD function automatically adjusts the brightness in 11 steps according to the shooting conditions. At the highest of these 11 steps, the LCD backlight becomes approx. 1.4 times brighter than normal. In addition, the AR (anti-reflective) coating LCD minimizes glare and provides clear images, for high visibility even in outdoor brightness.
Intelligent Auto
Intelligent Exposure
Auto Bracketing
Scene Modes
Manual Functions
Manual functions are the key to taking highly controlled and distinctive photos. Aperture-priority Mode lets you open the aperture up wide for stunning portraits with softly focused backgrounds. Shutter-priority Mode makes it possible to express the dynamic power of a flowing stream by slowing down the shutter speed. And Manual Exposure Mode gives you total control of special shots, allowing you to achieve a higher level of photographic beauty.
Exposure Compensation
Function Button
You can allocate frequently used functions to the Function button. Functions that normally have to be selected from a menu or switched can be assigned to this button for faster, easier operation.
Film Mode
The same way photographers select different films for their distinctive coloring and contrast, you can manually choose from 6 color types and 3 monochrome types - even when shooting movies. When shooting in black and white, the contrast, sharpness and noise reduction for each mode parameter can be customized in five steps and stored in memory. The same is true when shooting in color, with the addition of the saturation adjustment. You can make a total of 4,125 settings, and you can get the exact image you want.
ISO Sensitivity
You can set the ISO sensitivity to Auto, Intelligent ISO, 80, 100, 200, 400, 800, 1600, 3200, 6400 or 12800 from the newly adapted ISO Button. When the ISO sensitivity step is set to 1/3 EV, the number of ISO sensitivity setting options increases, allowing you to make fine adjustments and achieve the level of image quality you want.
Consecutive Shooting
The 5 lets you snap off consecutive shots at approx. 2.5 frames per second even in RAW format. You can take a series of shots, then choose the one you like the best and delete the rest. You can also select High-speed burst mode or flash burst mode from Scene Mode.
Focus Switch
The focus switch on the lens barrel lets you quickly change the focus mode between AF, AF-Macro or MF. The focus button helps to achieve finer focusing during both shooting and playback. During AF operation, it serves to activate the variable AF area, and during MF operation, it changes to a handy One-shot AF to provide initial focusing. During playback, this convenient and important function gives you one-touch zoom playback of subjects in focus.
Variable AF Area
You can select the AF setting from Face AF, AF Tracking, Multi-AF (23-area) or 1-area AF. With the 1-area AF, the position of the AF area can be freely moved. This is convenient when you want to frame a shot for a special effect, like focusing on a subject at the very edge of the frame. The AF frame size can also be selected from among Spot, Normal, L, and XL.
Continuous & Quick Auto Focus
AF/AE Lock Button
Manual Focus
Macro
The 5 lets you get as close as 1cm to your subject. When the focus switch on the lens barrel is set to AF-Macro, or when the iA (Intelligent Auto) Mode is selected, Macro Mode is activated automatically. This is ideal for taking dynamic, intricate close-ups of flowers and insects, or for rendering artwork and handicrafts in spectacular detail and rich expression.
High-definition motion Movies in AVCHD Lite
In addition to Motion JPEG images, the 5 can record high-definition motion images in AVCHD Lite. This format features almost doubling the recording time in HD quality compared with the conventional Motion JPEG format.
Minimum illumination
The minimum illumination is as low as 3 lux thanks to the f/2.0 super bright Leica DC Vario- Summicron lens and the high sensitivity CCD.
Optical Zoom During Video Shooting
The DMC-LX5 lets you use the 3.8x (25-95mm in 35mm camera equivalent in movie recording) zoom for motion images. It takes you up close for nature, sports and other distant scenes.
Creative (Manual) Movie Mode
Apart from the movie recording capability of conventional digital compact cameras, 5 also features a Creative Movie Mode, which lets you set the shutter speed and aperture manually to make even more impressive movies. Changing the shutter speed brings special effects to movies, which is especially suitable for shooting fast-moving subject. The ability to control the aperture is convenient when there are several subjects at different distances and it is desired to have each of them stand out.
High Quality Sound
The 5 features Dolby Digital Creator to record high quality audio, so you can match your beautiful movies with outstanding sound.
Wind Cut
The Wind Cut function is available to block out most of the noise from background wind. This gives you higher quality sound when taking images on breezy days.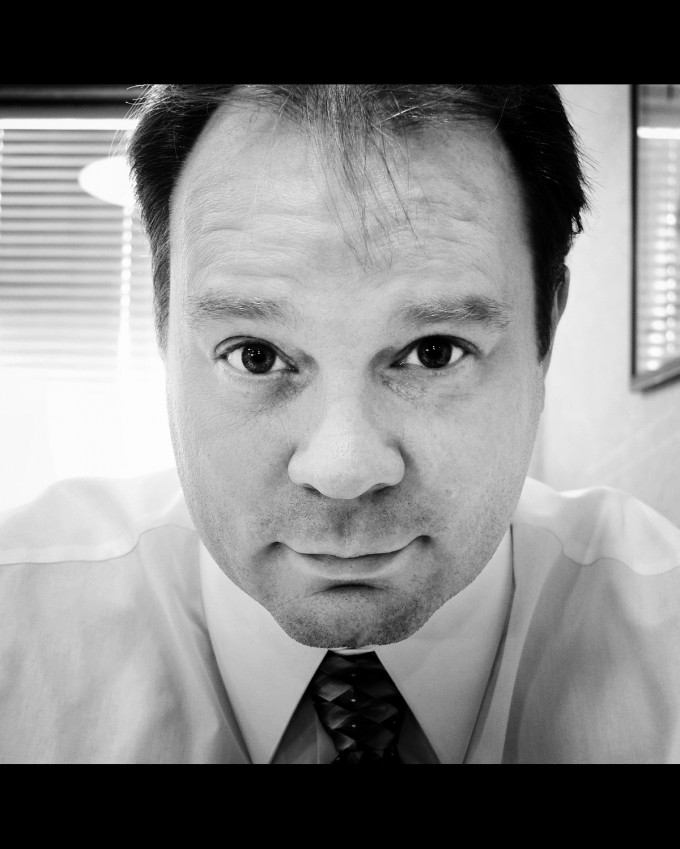 "ED" – Leica D-Lux 5 – f/2.6  -1/25s – ISO 400 – 55mm
Real World Use and The D-Lux 5
So you have a D-Lux 4 and are wondering if the new "5" is a better camera. Well, the quick and easy answer to that is "YES". The D-Lux 5 is a definite step above the "4" in quality and especially lower light shooting. The lens is now a 24-90 equivalent and we still get that gloriously bright f/2 aperture at the wide end. Image quality in brighter light has also been improved a bit and the color is amazing right out of the camera.
One thing I do not do in my reviews is get too technical. Why? Well, because there are tons of sites out there that show you the graphs and charts and test images but rarely do they have any good photography included in those reviews. They are also sometimes hard to read and understand for those who are new to photography. With a camera like the D-Lux 5 and the Panasonic version, the LX-5, I am expecting lots of newbies to be attracted to these "advanced" point and shoot cameras. So this review will be straight to the point and I will tell it like it is. I will also provide plenty of "real world" photos for you to view. Also, keep in mind every image you see in this review was shot as a JPEG as none of the software I own will process the RAW files just yet.
Below is a full size out of camera JPEG file. Just click it to see it!
"Kyle" – Leica D-Lux 5 – f/2.4 – 1/80s – ISO 125 – 44mm Equiv – Click for Larger or click HERE for FULL SIZE OOC JPEG
So the above image was snapped at breakfast one day at a pretty wide aperture. This is a straight OOC JPEG with no processing. I did end up doing some sharpening on the eyes and concerting it to B&W with Silver Efex Pro and am finding that the D-Lux 5 files react well to B&W conversions.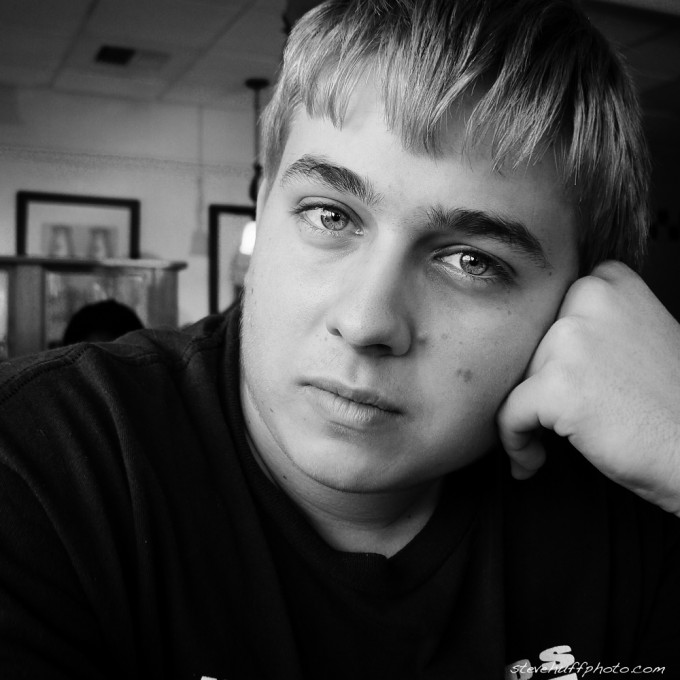 Probably why you see so many B&W images in this review! They look VERY good. Also notice I shot the portraits in the 1:1 square format, which is GREAT for portraits. Basically I zoomed in a little, set the aperture to its widest setting and focused on the eyes using the center point focus only. I find the center point to be the best way to shoot ANY camera. Just focus on what you want to be in CRITICAL focus and recompose while holding the shutter button down half way. Its the way I ALWAYS Shoot when using Auto Focus cameras.
The D-Lux 5 AF is FAST..faster than the $2000 Leica X1. It also focus closer than the X1 as well as shoots HD video! The D-Lux 5 is a deal at its price tag considering what it does. The Panny LX-5 even more so. In the real world, this camera makes for a great "all around" shooter. Snapshots, portraits, landscapes and yes, even lower light images  thanks to the f/2 lens. It is a camera than can fit in your pocket though it is larger than other P&S cameras.

The Best New Features Of The D-Lux 5
if I still owned a D-Lux 4 would I upgrade to the 5? That is a tough one. The D-Lux 4 was/is a great camera but I have to say the D-Lux 5 would take my money due to a few reasons.
The new dial on the back – LOVE this and it was missing on the 4. Love how easy it is to change the Aperture in "A" mode.
The new dedicated HD Video record button – Just press it at any time to record HD video. The camera also will now AF in video mode and you can manually set Aperture as well as shutter speed.
Accepts the EVF though the EVF is not the best I have seen. I was a bit disappointed in it actually and it appears it is a rebranded version of the EVF that is available for the Panasonic GF1. Still, you CAN use it if you want, and many love using the EVF.
The new 1:1 format switch on the lens barrel! Love the 1:1 and its now easy to switch to that mode.
The new lens range of 24-90 is very cool. Still retains the f/2 of the D-Lux 4 and  the lens quality is fantastic.
Improved high ISO. Yep, we now get access to those crazy high ISO levels of the DSLR's. After 800 it gets dodgy but 1600 is usable (see test below)
Better battery life over the D-Lux 4
So for me, it is worth the upgrade as you are getting quite a few things that have been added or improved upon. Also, I am finding the IQ to be better, dynamic range to be better, and the AF to be faster. Lots of great improvements in the 5.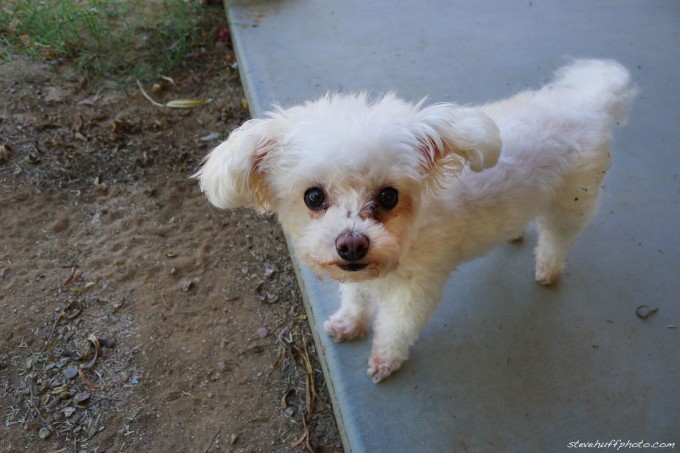 "Winny" – Out of camera JPEG – f/2 – ISO 80 – 24mm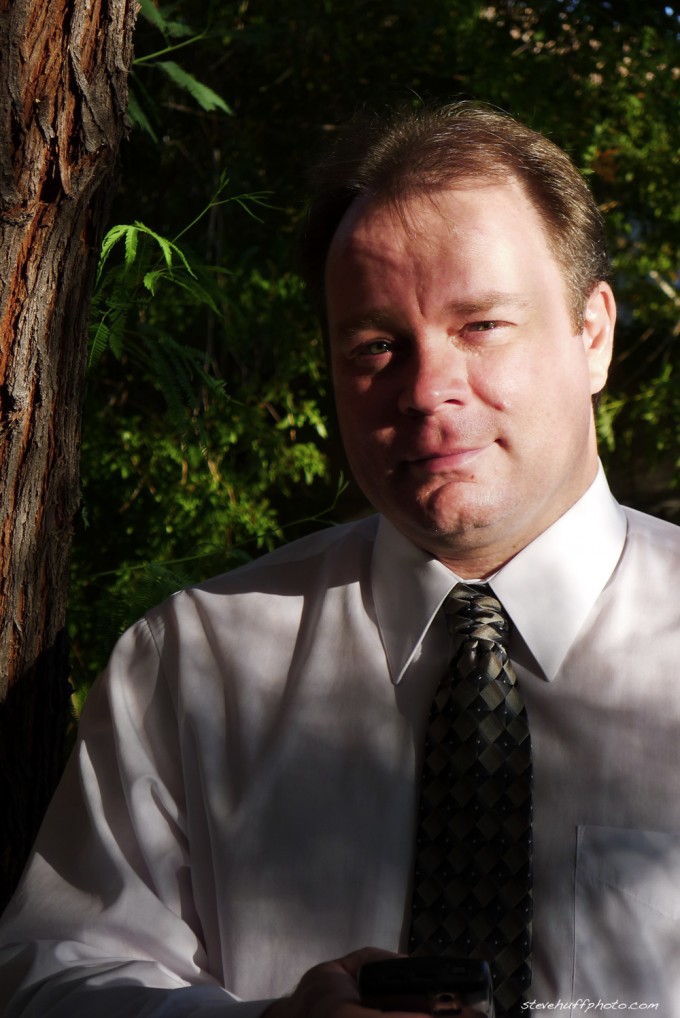 "Ed" – f/3.3 – ISO80 – 90mm equiv
How About High ISO?
Small sensor cameras like this have a reputation for being a bit noisy, even at base ISO. The D-Lux 4 was good up until about ISO 800 when it started getting a little noisy and smudged. The D-Lux 5 has the ability to go all the way up to ISO 12,800 which is CRAZY for a small camera like this! Just goes to show that technology is continuing to improve these little "powerhouse" cameras. Below you will see a set of 100% crops from ISO 800 through 3200 and then two images – one at ISO 6400 and one at ISO 12,800. The only problem with the high ISOs at 6400 and up is that the camera reduces the resolution to almost nothing so shooting at these  two settings are pretty much for "emergency only".  – Again, shot as JPEG in the camera.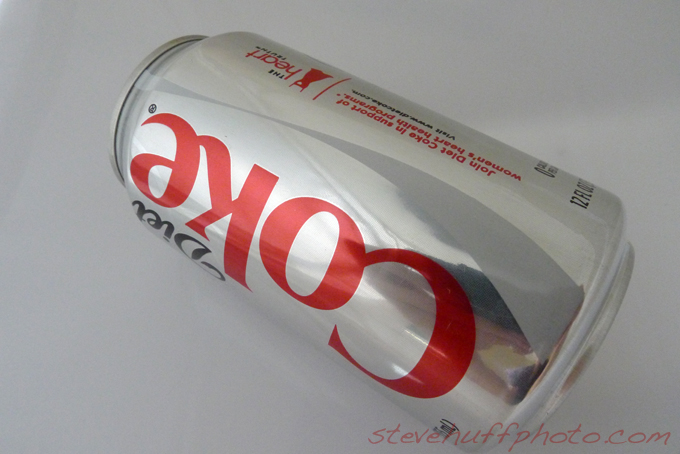 BELOW: and finally, ISO 6400 and ISO 12,800 just as they came out of the camera. Click on any image for full size version…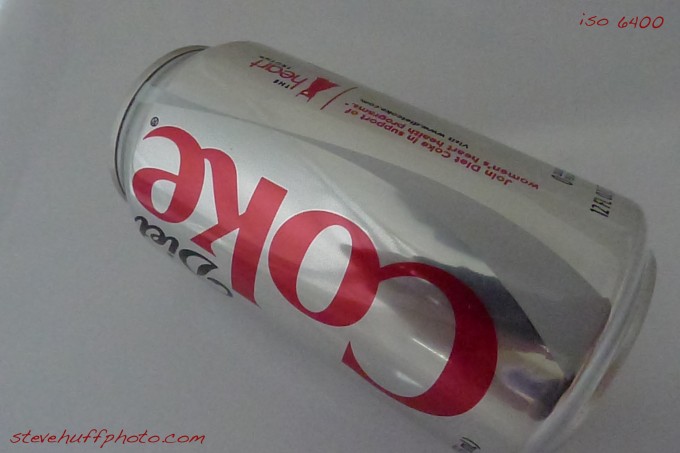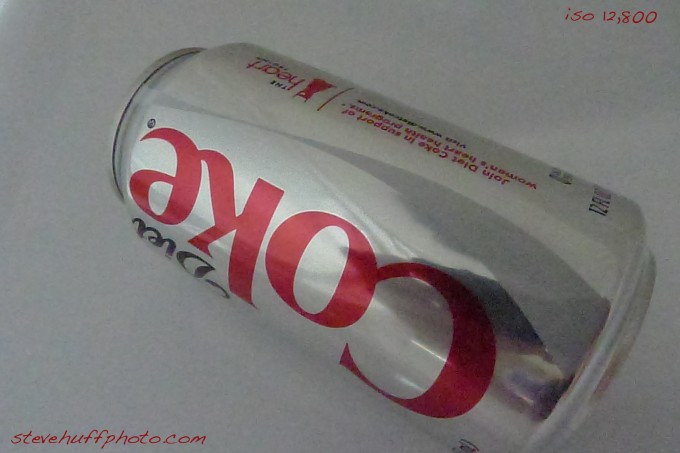 BELOW: Here are two images shot at ISO 1600 – No PP, straight from camera using the GRAINY FILM preset…THESE ARE ISO 1600 STRAIGHT FROM CAMERA FILES!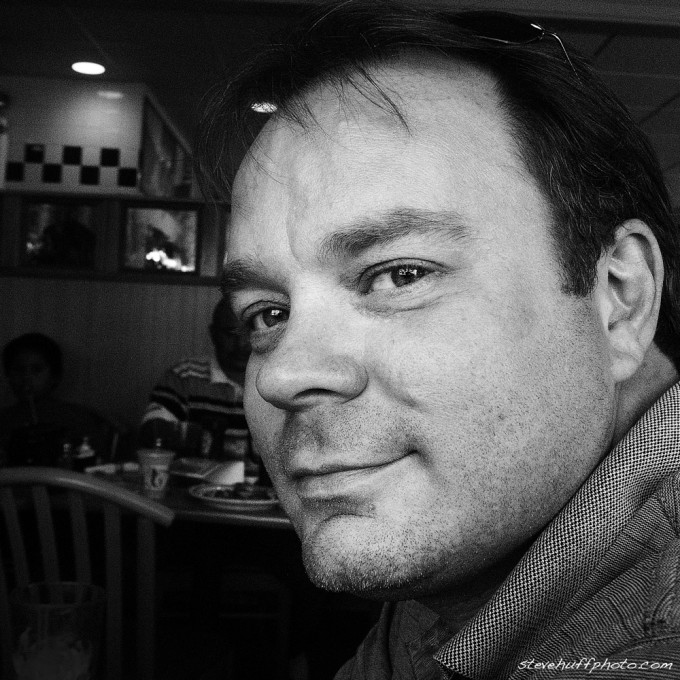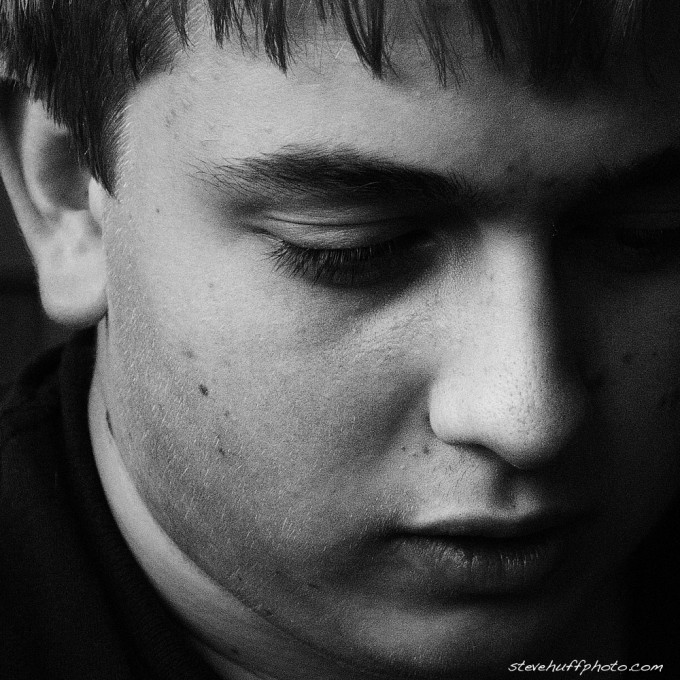 The two images above were shot indoors and ISO 1600 did not seem to be a problem. I quite like the look. Keep in mind this is coming from a $500-$700 camera (depending on if you choose the Panasonic or Leica) and from a small sensor. Again, used the 1:1 format.
Quick Video Overview
Just a quick video overview – excuse the quality of this one – used the Iphone for it and not as happy with the quality…
D-Lux 5 vs LX 5 vs X1
I have already been asked this question about 20 times. I have already stated that the Leica D-Lux 5 will give you the same picture quality and features as the Panasonic LX-5 but what about the Leica X1 which is about the same size as the D-Lux 5 but $1300 more expensive? That is a tough one! Yea, it really is and the reason why is that the D-Lux 5 is $799, the Panny $499 and these cameras give you MUCH MORE versatility than the X1.
The only area where the X1 beats the D-Lux 5 is in high ISO and overall Image Quality though some will find the color and Auto White Balance is better from the D-Lux! I can not deny it, the X1 is one sexy camera. Sleek, beautiful, light and provides that "Leica Look" in a compact package. It does have its limitations though like slow/sluggish AF speed, a fixed lens and slow operation.
Here is a list of my thoughts on the D-Lux 5 vs the X1..
PRO D-LUX 5
The D-Lux 5 can shoot Macro, X1 cant.
The D-Lux 5 can shoot HD video with AF, the X1 doesn't do video at all.
The D-Lux 5 is $799, the X1 is $1999.
The D-Lux 5 can use an EVF, X1 can not!
The D-Lux 5 has multi format shooting with 1:1, 4:3, 3:2 or 16:9 – X1 has one, 3:2
The D-Lux 5 opens up to f/2, the X1 max aperture is f/2.8
PRO X1
The X1 is gorgeous, made in Germany BY LEICA! D-Lux 5 is made in Japan by Panasonic (not that this is a bad thing)
The X1 is light and feels awesome while strapped around you, better than the D-Lux.
The X1 high ISO is cleaner and gives more usable files, no smudging like the D-Lux 5.
The X1 wil give you that "Leica Look" in your photos and the files are much hardier to work on if needed.
The X1 is 12.2 Megapixels, the D-Lux 5 is 10.1.
The X1 WILL give you better IQ at all ISOs from low to high, no question. BUT the D-Lux 5 is no slouch!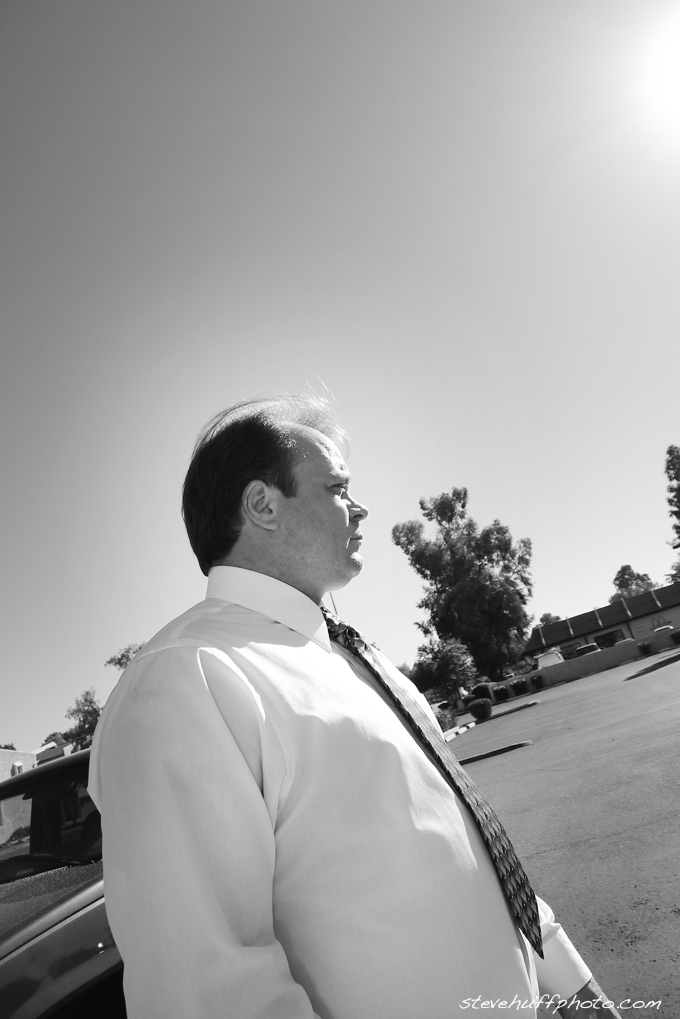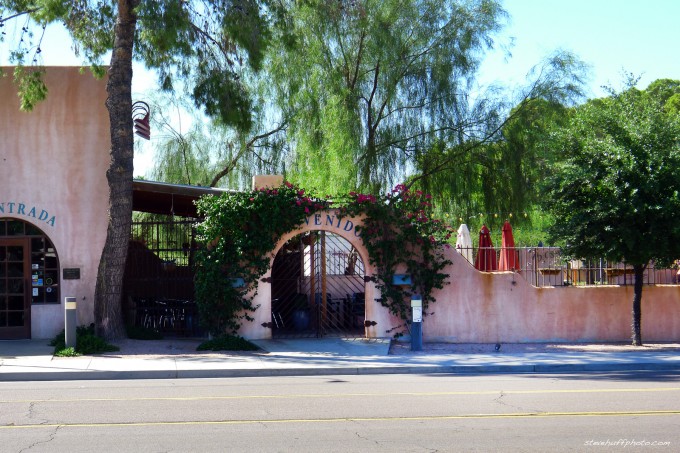 What About Bokeh and Shallow Depth Of Field?
One drawback of small sensor cameras is that it is VERY tough to get shallow depth of field (blurred backgrounds while subject is in sharp focus). It CAN be done with the D-Lux 5 but the only way to do it is to set the camera to f/2, which can only be done at its widest setting. Then you have to get REALLY close to your subject and focus. If you want to get shallow depth of field in a portrait with this camera then I would zoom out to 90mm, open up the lens to f/3.3 (the widest at 90mm) and snap. Your backgrounds will be slightly blurred but it also depends on how far away the background is from the subject. The farther it is away, the more blur you will get.  So while it is a challenge, you can get some blurred backgrounds if you want them.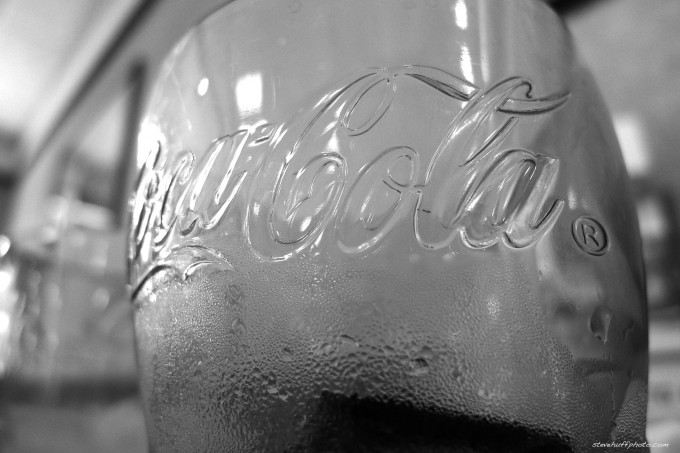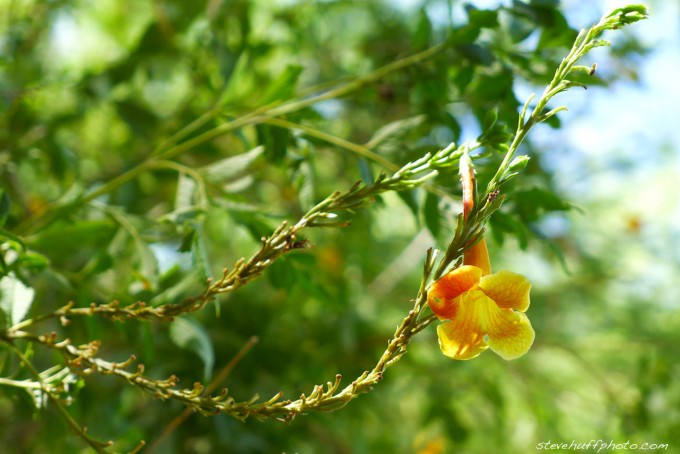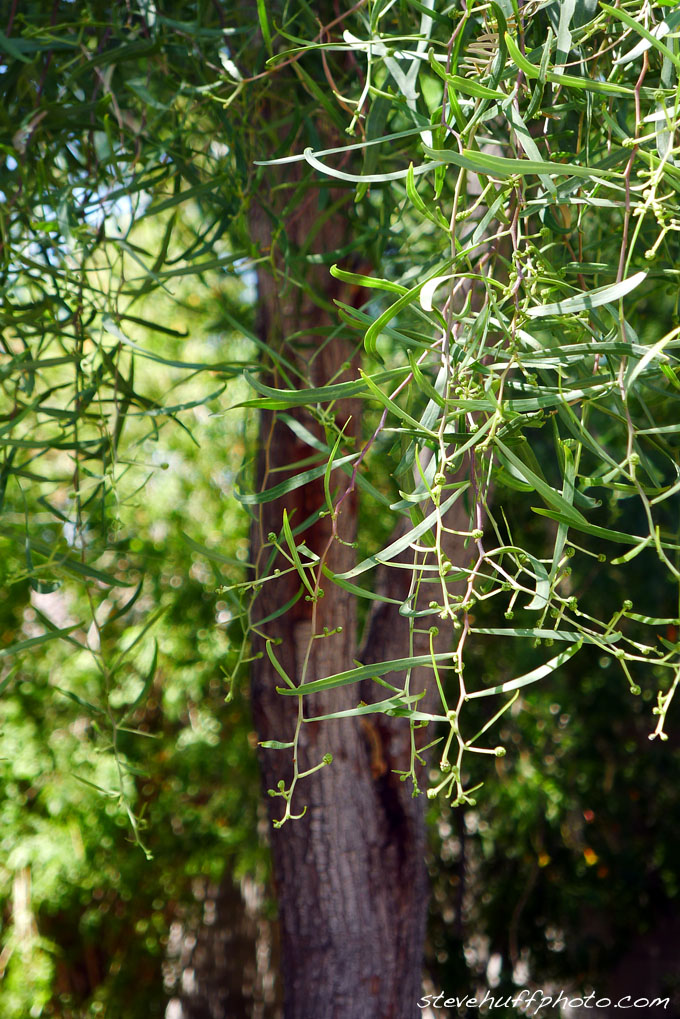 Full Size Samples
Click on any image for a full size out of camera sample JPEG.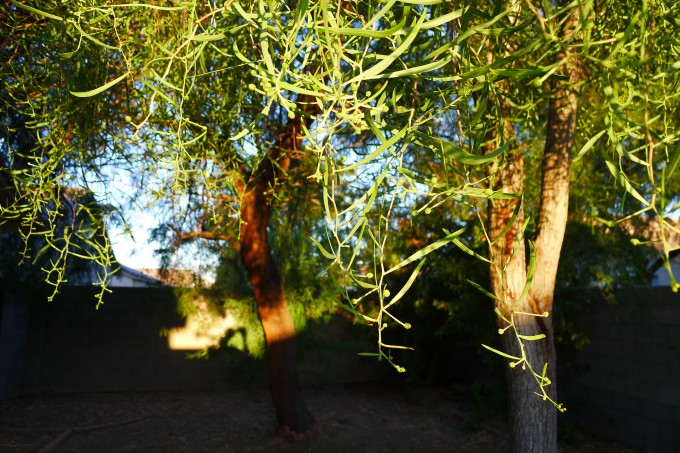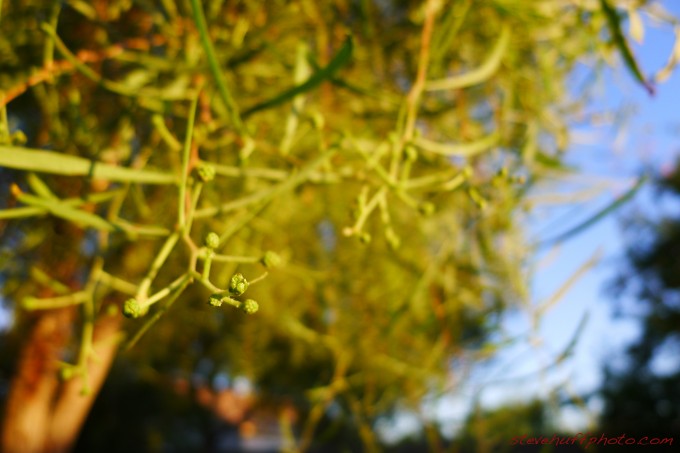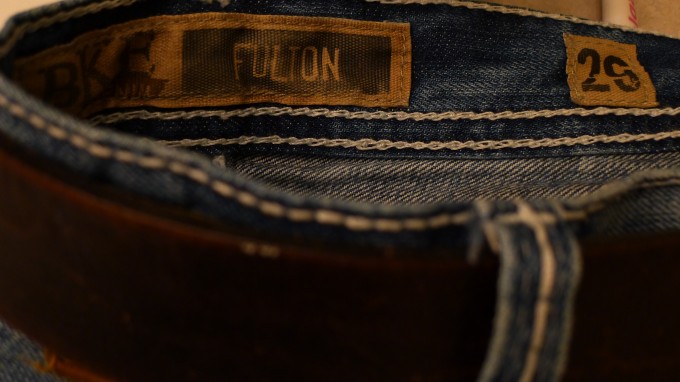 Pros and Cons
PROS
Small compact size
Superb image quality at lower ISO's
Does decent HD video with AF and direct record button.
Decent battery life
New 24-90 lens is a great all around range for shooting just about anything
Various modes and presets like pinhole, B&W film, etc.
Added 1:1 format on lens barrel for quick selection of the 1:1 format
New wheel on the back is a great addition.
Great color and AWB right out of the camera
Lens opens up to f/2 at the wide end.
Super fast Auto Focus
CONS
It's $300 more than the Panasonic LX-5
Some slight CA can be found is certain high contrast situations
Hard to get shallow depth of field due to sensor size, but this is the same with all small compacts
High ISO above 800 can get a little "blotchy"
Can buy a starter DSLR for a little less, but totally different cameras.

My Final Word On The D-Lux 5
The Leica D-Lux 5 is a great camera. PERIOD. It is jam packed with every feature you could ever need and its image quality is splendid. No, it is not up there with large sensor cameras but this is a compact camera that gives some of the best quality I have seen to date in a camera of this size. I would take this of the Panasonic over any Canon P&S and any Nikon P&S  – ANY DAY. Wether you go for the Panny or the Leica is up to you but both will deliver great results in good light or low light. The AF is fast, the color is superb, the customization is wonderful and  the video is very good (though not nearly as good as DSLR larger sensor HD video).
The D-Lux 5 will be a hit for Leica just like the "4" was. If the D-Lux 4 was the "Son Of The M8" then what does that make the D-Lux 5? The Son Of The M9? Well, no. I would give that title to the X1 but the D-Lux 5 is a camera that I could enjoy as a take anywhere "all in one" tool when I just want to get some family snaps and maybe some video.
I took my old D-Lux 4 on a cruise and my results were fantastic with sharp, saturated images that were very pleasing to the eye. As long as you are not after shallow depth of field shooting like you would get with something like a Leica M9 and 50 Summilux, then you may just be thrilled to death with the D-Lux 5 or Panny LX5.
THE BEST PLACE TO BUY THIS CAMERA?
You can buy this camera at a number of places but I recommend B&H Photo or AMAZON
as my #1 choices. You can also go through Ken Hansen or Dale Photo as they are also top notch. The D-Lux 5 is NOW AVAILABLE and in stock. The Panasonic version is also available now and can be found HERE at B&H or at Amazon HERE
.
I hope you enjoyed this to the point review of the D-Lux 5. I enjoyed the camera and am sad to send it back to Leica today. I can easily recommend this camera for ANYONE wanting a take anywhere under $1000. In fact, it will beat ANY compact in its price range, period.

More Images…
PLEASE HELP TO SUPPORT THIS SITE TO KEEP IT GOING AND GROWING! I CAN'T DO IT ALONE!
Remember, anytime you follow my links here and buy from B&H or AMAZON,
this helps to keep my site going. If it was not for these links, there would be no way to fund this site, so I thank you in advance if you visit these links. I thank you more if you make a purchase! I have nifty search bars at the upper right of each page so you easily search for something at either store! I currently spend 10-14 hours a day working on this site and the only way that I can pay for it is with your help, so thank you! Currently my traffic has been increasing but my funds to pay for the site has been decreasing, so any help would be GREATLY appreciated!
If you enjoyed this article/review, feel free to leave a comment at the bottom of this page and also be sure to join me on twitter or facebook! Also, you can subscribe to my feed at my subscribe page HEREand read these posts in your browser or news reader!
Be sure  to visit the new forums on the site as well! Thanks so much for visiting my site!
[ad#Adsense Blog Sq Embed Image]