The Arizona State Fair is in town and it's always fun to visit. The weather is usually cooled down to the mid 80's (at night) and there is always something cool to see and tons of crazy food items to be had as well. Yep, fall time is fair time and I love the fall 🙂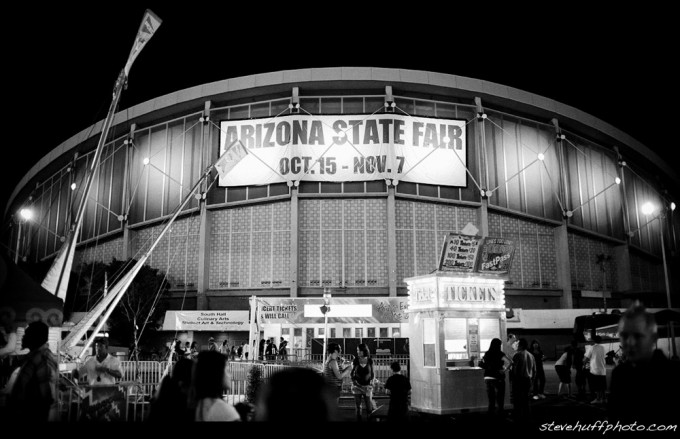 An annual "must do" – The State Fair!
Yep! We were out last night at the State Fair and had a fun time. With the fried Twinkies, the fried Snickers, and chocolate dipped scorpions how could one resist a visit to this wonderful world of fatty foods and intense thrill rides? My son Brandon had both the fried Twinkie AND the fried Snickers along with a huge turkey leg for dessert 🙂 He left with his tummy stuffed but he enjoyed every second of it. As always, you can click on any image to enlarge it and see a bigger, better version.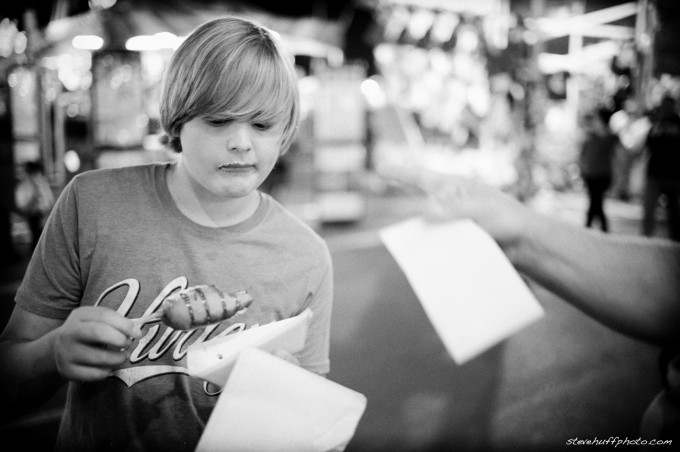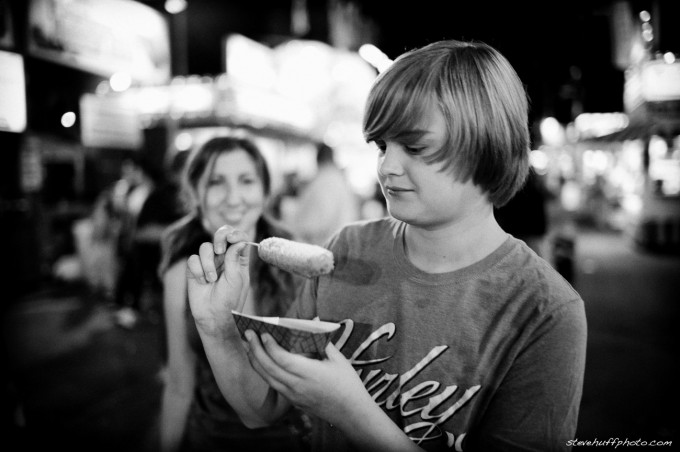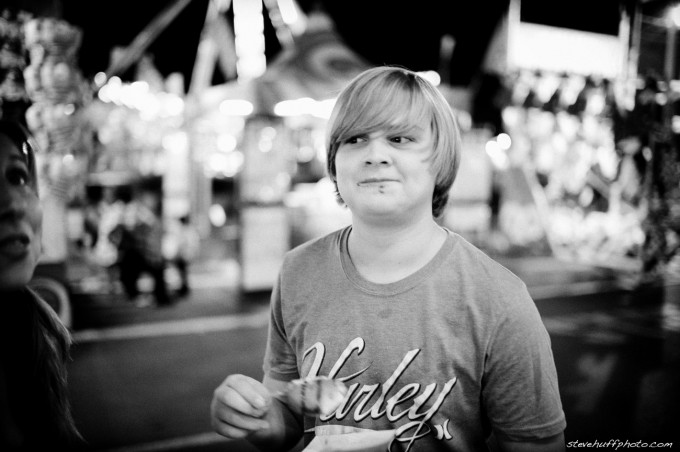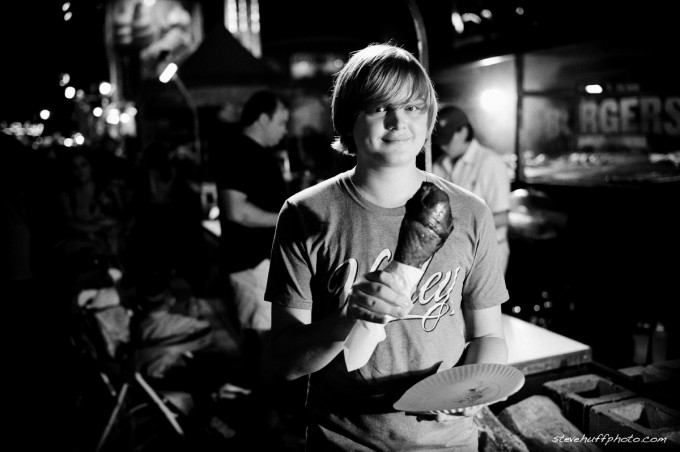 The sights, the sounds, the rides, the games…it's all part of the fair experience. I did not get much shooting in but the M9 and 35 Lux made for a superb night time fair combo. Had no issues with noise and shot wide open or close to it all night.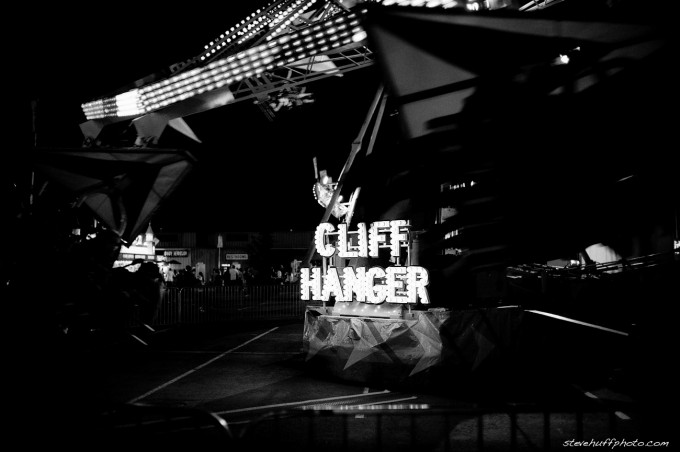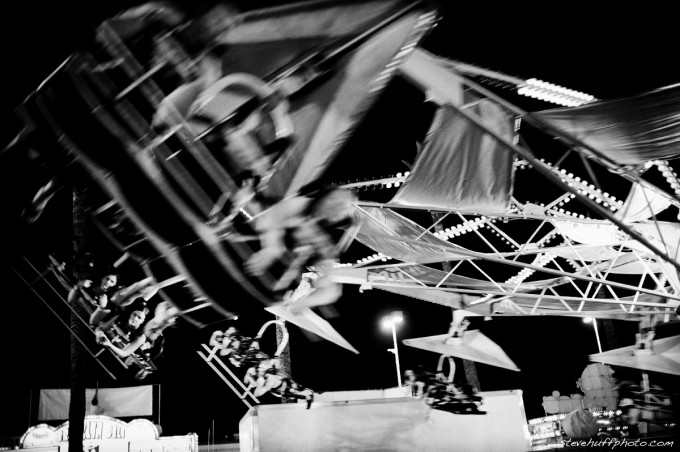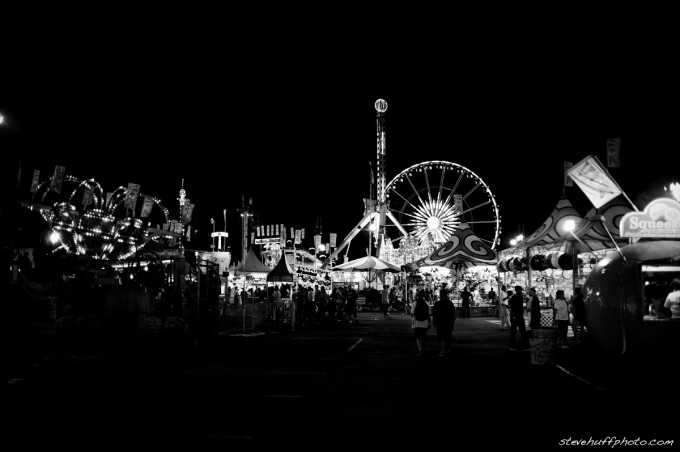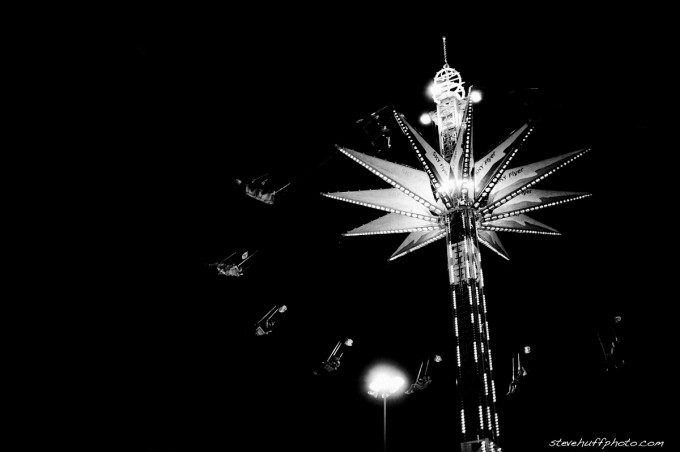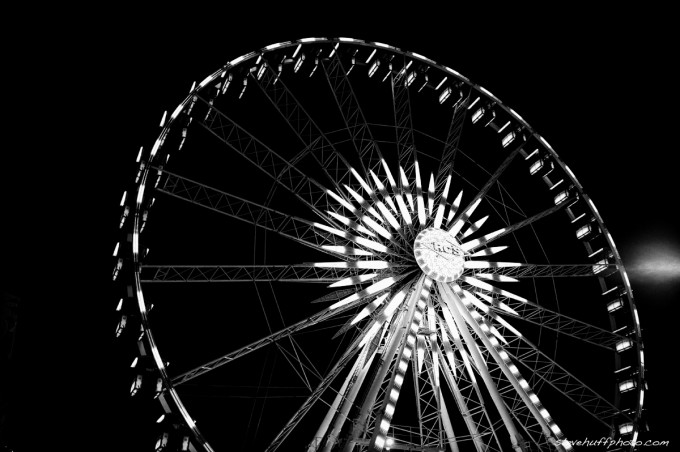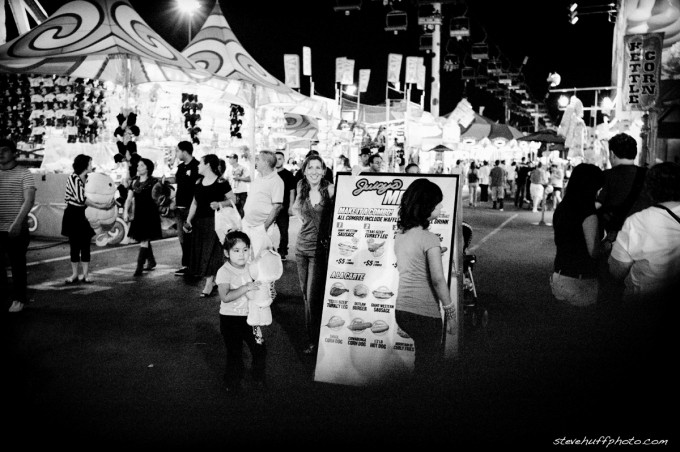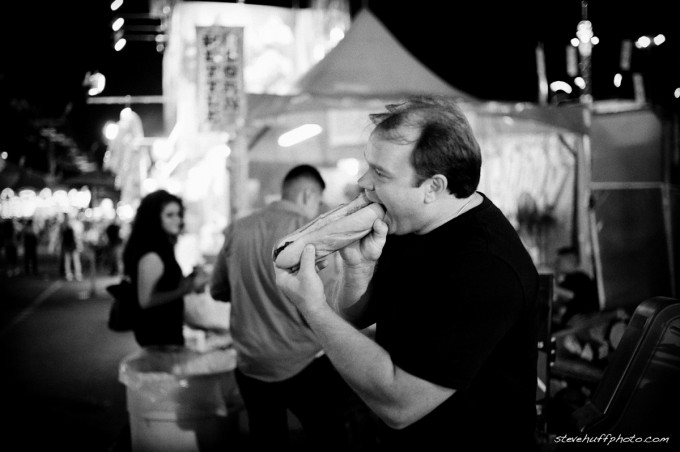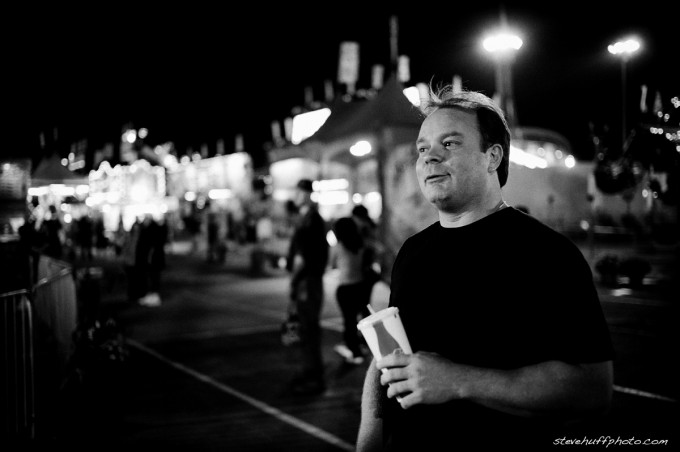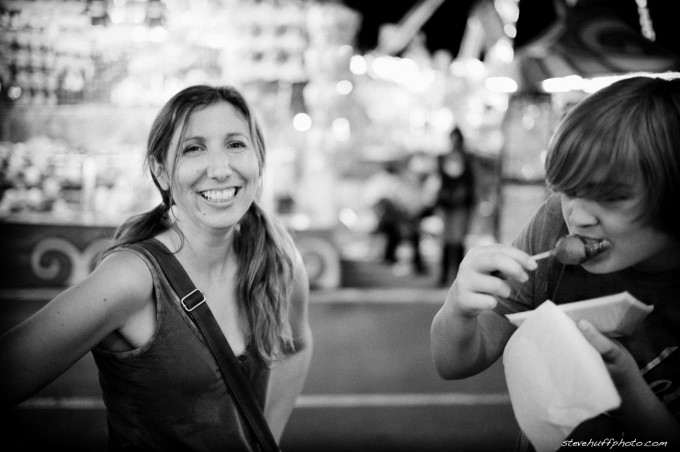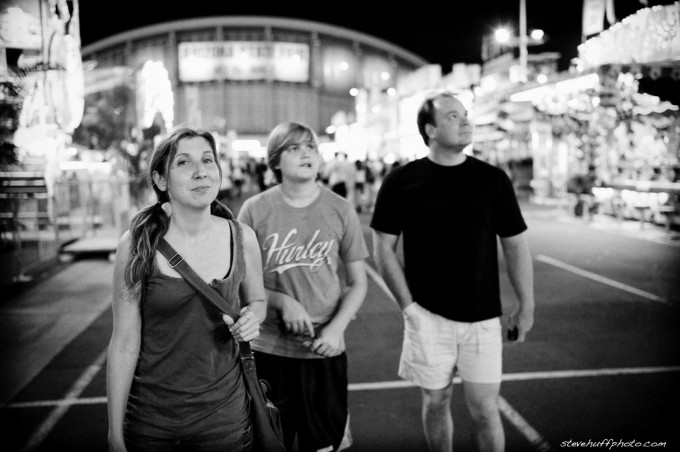 I also shot one image with my Iphone 4 – LOVE my Iphone 4!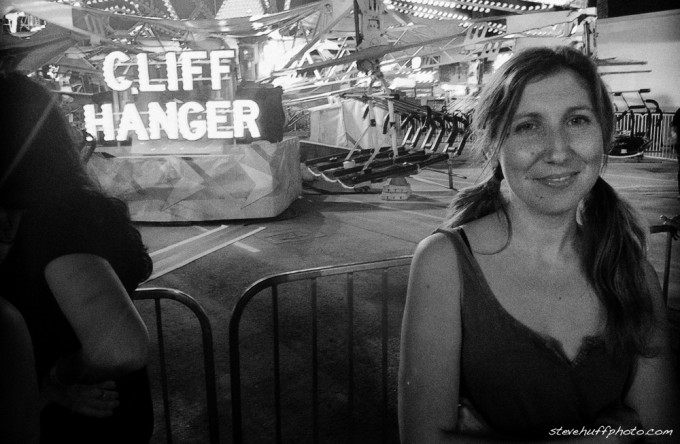 I plan on going back to the fair this week to shoot more but with the G2 and a Nikon D3100 and possibly the Nikon D7000. Should be a good test for these cameras. I shot at the fair quite a few years ago with the Canon 5D and came away with some fun stuff, but to date, the M9 and 35 Lux combo seems to do it for me for low light night shooting. Gotta love the 35 Lux. BTW, this was the previous version, NOT the newer version with the floating element which seems to just now be getting into the hands of those who pre-ordered them weeks ago.
My next visit…I plan on searching out the Chocolate Dipped Scorpions. Now that is some good eatin'!
UPDATE – Had some requests for some color shots…here ya go!