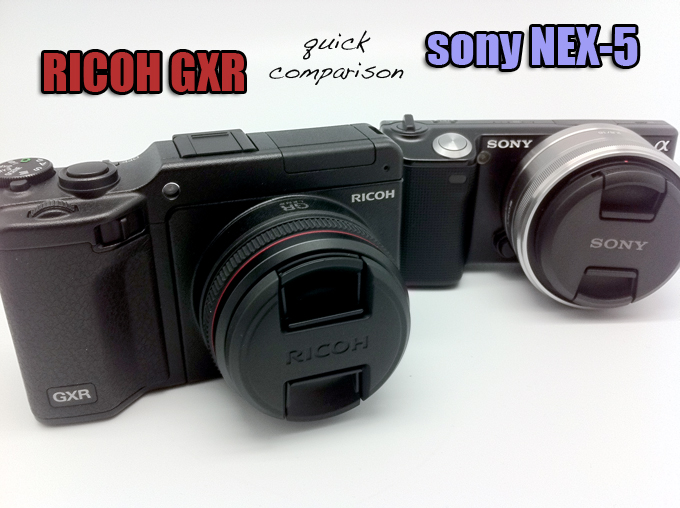 THIS IS NOT MY RICOH GXR REVIEW! It will be up THIS WEEK!
The Sony NEX-5 vs the Ricoh GXR
I am currently shooting with the Ricoh GXR along with the 28 and 50mm modules and have been finding out the strengths and quirks of the unique GXR. My full detailed review will be coming this week but until then I thought it would be fun to take some comparison shots with the GXR and SONY NEX-5. On the GXR I mounted the 28mm module and the Sony was equipped with the 16mm, which is a pretty cool lens.
This is a image quality only comparison as body wise, these two cameras are very different. The Ricoh has buttons, dials and controls with a very rich user interface. The Sony has a couple of buttons but all in all, it's a bit different shooting it over the GXR. The Sony is shorter but not that much smaller. For those who have not seen my Sony NEX-5 Review you can see that HERE. The little NEX is a versatile powerhouse with its tilt LCD, it's superb HD Video capabilities, its ability to mount Leica glass with an adapter AND it's amazing high ISO performance. The Ricoh has its solid feel and build, its superb user interface and the image quality is stellar as is the auto white balance and color. BUT… it is lacking a tilt screen and decent video capabilities.
The Ricoh is all about the lens/sensor modules though. With its ability to swap out lenses with the sensors it has a lot going for it but many potential buyers are a bit nervous to invest in such a camera. I'll have all of my thoughts in my full review next week with tons of images, tests, and commentary.
For now, let us get to the comparison shots! I just went out today to enjoy the nice day and snapped some of the same scenes with each camera, using the same aperture and ISO on each. To see the full size out of camera images from each just click on the image itself below. You can then see the full size untouched file from each.
Many will say "Why do this comparison? The Sony lens is known for being soft in the corners". This is true…but I love doing these type of things AND I get emails all the time asking for more comparisons! Also remember, the 16mm becomes a 24mm on the NEX and the Ricohs 18mm becomes a 28mm. Close enough. Besides, I was curious to see how the Ricoh would stand up to the Sony because I really enjoy the NEX-5.
I set each camera to Aperture Priority mode, the same ISO setting and I let the camera choose the exposure. The images are untouched with no Post Processing.
–
First image in each group will be from the Ricoh GXR and 18mm (28mm) A12 Module. The second will be with the Sony NEX-5 and 16mm (24mm equiv) Lens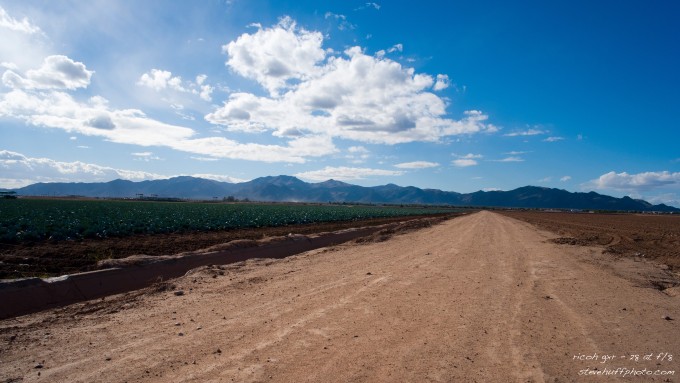 ABOVE: RICOH GXR and 18mm (28mm equiv) at f/8. Click the image to see the full size file from RAW. Untouched, no adjustments.
–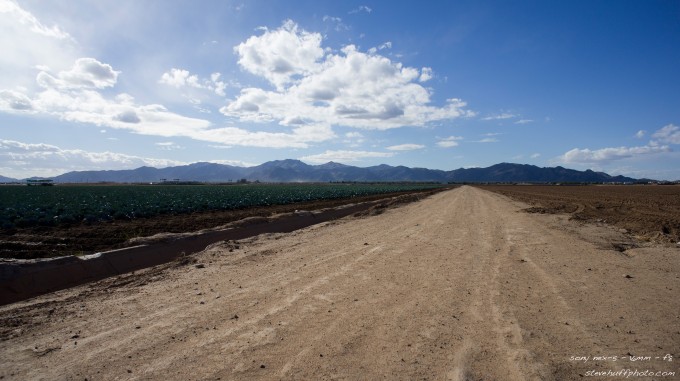 ABOVE: SONY NEX-5 and 16mm (24mm equiv) at f/8. Click the image to see the full size from RAW. Untouched, no adjustments.
–
Ok, so here is another…1st is the Ricoh, 2nd is the Sony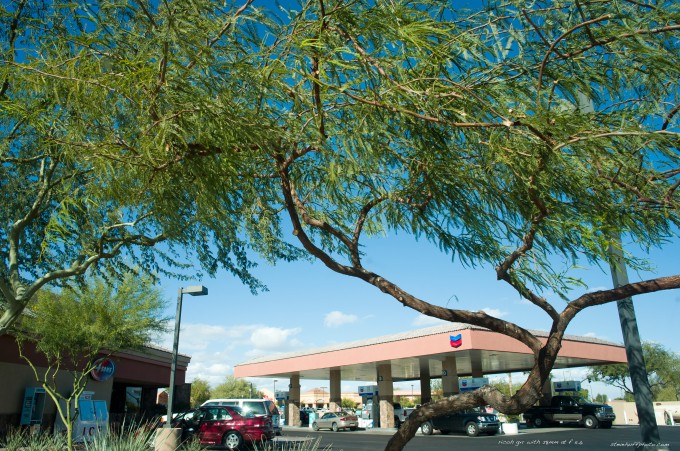 ABOVE: Ricoh GXR and 18mm (28mm equiv) at f/5.6. Click the image to see the full size from RAW. Untouched.
–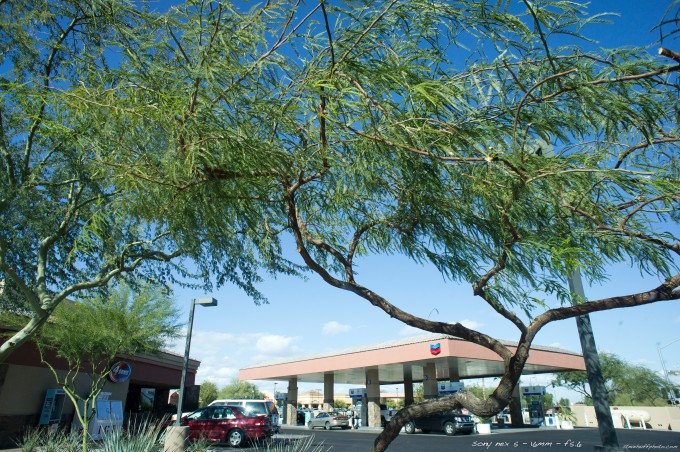 ABOVE: Sony NEX-5 and 16mm (24mm equiv) at f/5.6. Click the image to see the full size from RAW. Untouched.
–
Here is an out of camera JPEG, untouched. AWB was used on both cameras. Seems like the Ricoh is warmer, the Sony is cooler.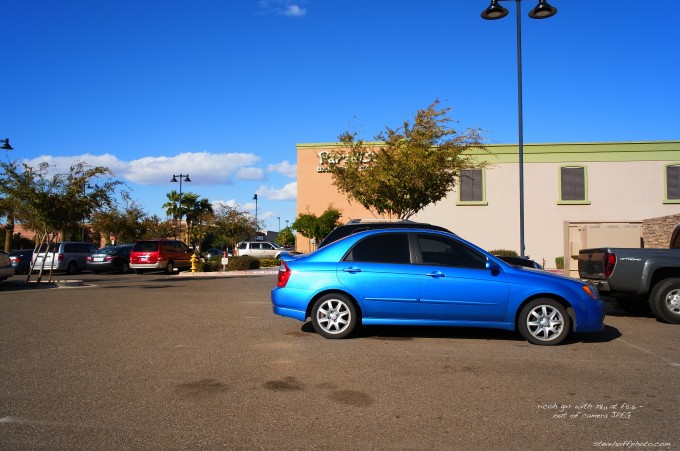 ABOVE: The Ricoh GXR and 18mm (28mm Equiv) at f/5.6 – Out of camera JPEG – Click image for full size
–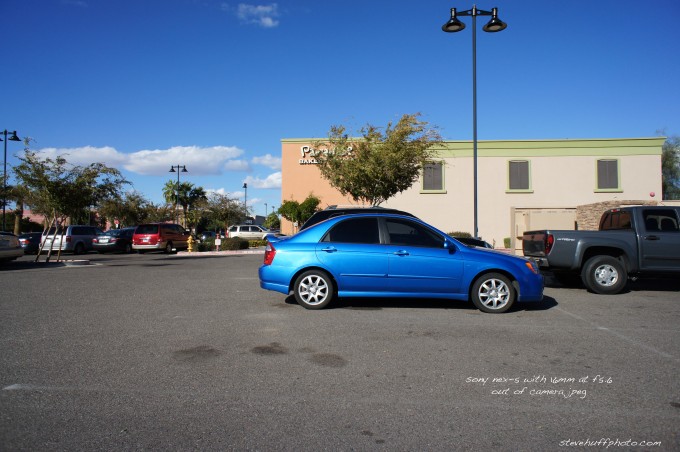 ABOVE: The Sony NEX-5 and 16mm (24mm Equiv) at f/5.6 – Out of camera JPEG – Click image for full size
–
now, each camera set to f/2.8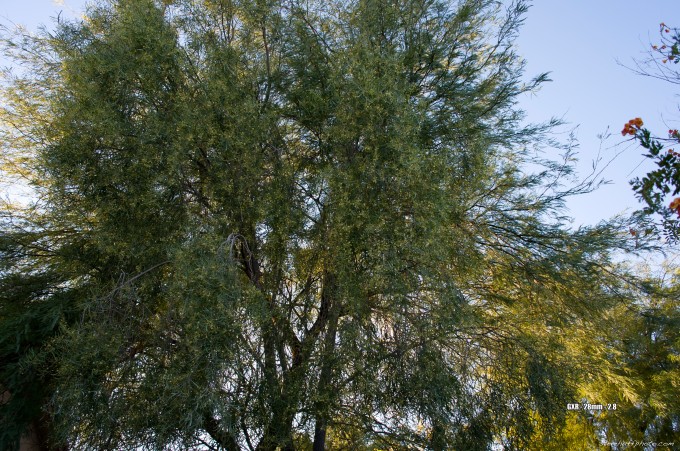 ABOVE: The Ricoh GXR and 28 at f/2.8 – click image for full size file
–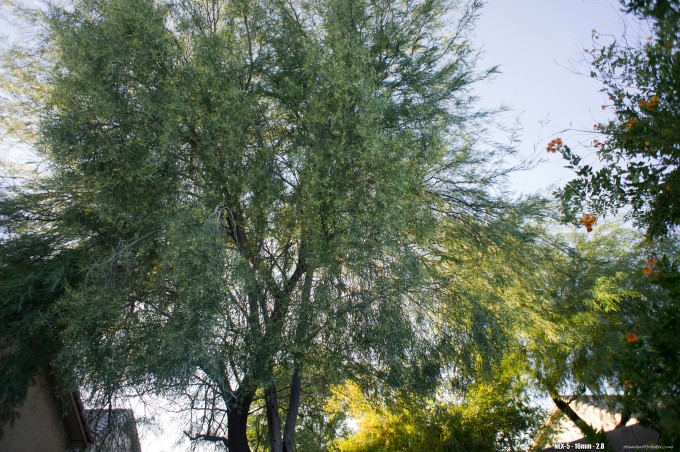 ABOVE: Sony NEX-5 with 16mm at f/2.8 – Click image for full size file

–
ISO 3200 Low Light – STRAIGHT FROM CAMERA IMAGES – CLICK IMAGES FOR LARGER WITH 100% CROP
1st, the Ricoh and 28 at 2.8 – ISO 3200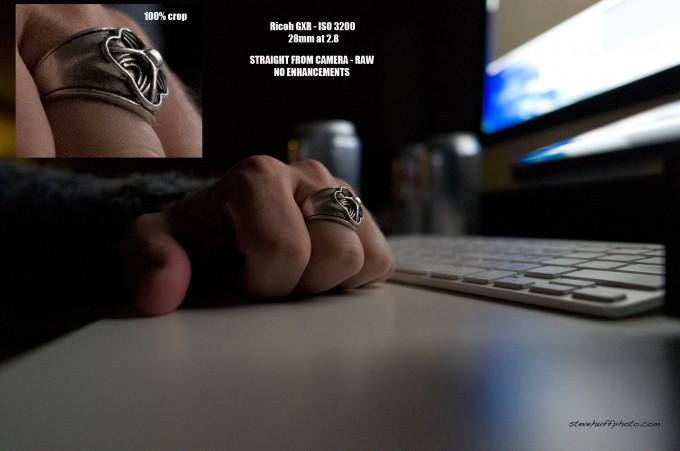 –
Now, the NEX-5 – 16mm at f/2.8  – ISO 3200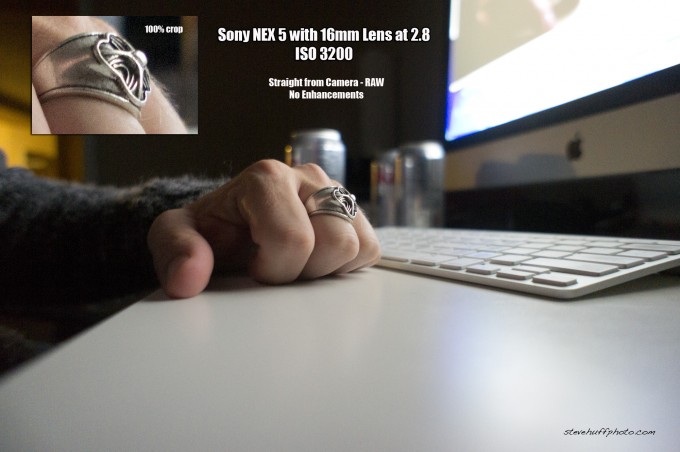 The above comparison? RICOH wins all the way. I much prefer the richness of the color and even the noise and the way the camera exposed the shot. You can also see the superiority of the 28mm Lens on the GXR.
–
and one more…just for giggles. I could not get the NEX to focus on the glasses for some reason. Out of 5 shots, this was as close as it got BUT here you can see the richness of the tone and color of the GXR file. This one is NOT scientific at all. Different aperture, and focus was off on the NEX but I liked the color of the Ricoh shot here.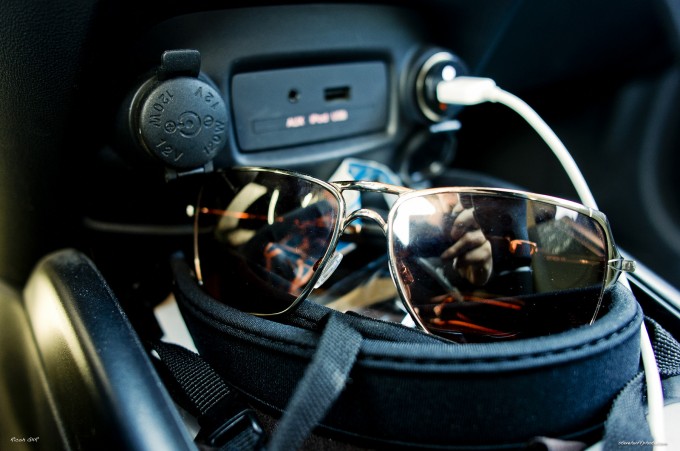 –
So what do you guys think? These were just plain and boring snapshots to test color, white balance, sharpness and detail between these two cameras. Like I stated earlier, these two cameras are quite different. The Sony can be had for $649 with the 16mm lens, and the GRX comes in at about $1100 with one Lens module.
In my full GXR review coming this week, there will be many many real world samples and also my opinion on what makes this camera strong and unique among the smaller camera market. For example? GXR or X1? Similar sensors but the Ricoh can be had with both the 28 and 50 for less than the X1. I'll go over which I like better in my review in regards to the GXR, Sony NEX, Leica X1 and Micro 4/3! I'll also have full size nigh time ISO 3200 image downloads and the flaws and weaknesses of this one of a kind camera. Stay tuned.
BTW, I bought my GXR from Amazon and it appears they only have two bodies left in stock
and the 50 is also in stock through Adorama on Amazon
. The 28 module is only available for Pre-Order
.
A COUPLE OF PROCESSED SAMPLES FROM THE GXR
Here are three processed samples from the GXR and the 28…many more in the upcoming review! Click the images for LARGE size and better quality…when shooting RAW, you can get some nice, rich files from this camera…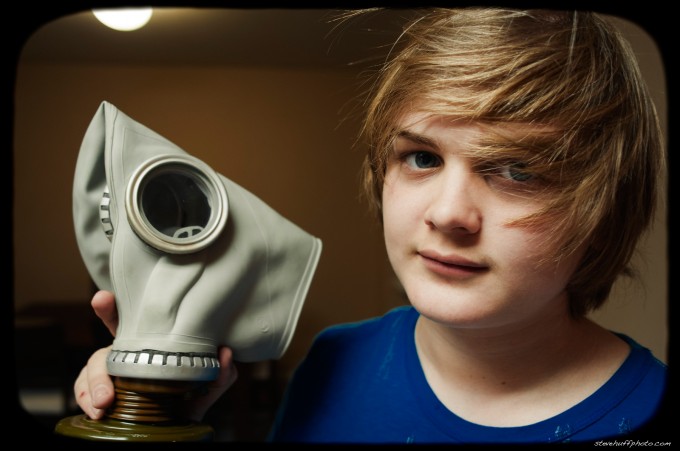 ABOVE: The GRX with 28mm at 2.5
–
–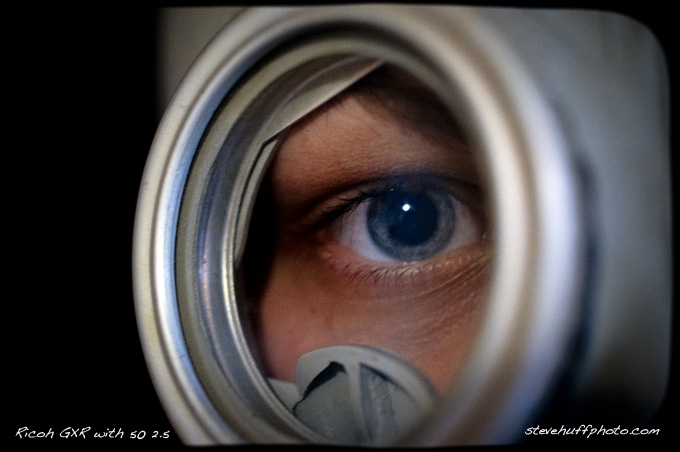 ABOVE: The GRX and the 50 2.5 – 1/30s – ISO 1600 (missed focus on eye – instead focus was on eyelash)
–
[ad#Adsense Blog Sq Embed Image]
I NEED YOUR HELP! YOU CAN HELP SUPPORT THIS SITE TO KEEP IT GOING AND GROWING!
Remember, anytime you follow my links here and buy from B&H or AMAZON,
this helps to keep my site going. If it was not for these links, there would be no way to fund this site, so I thank you in advance if you visit these links. I thank you more if you make a purchase! I have nifty search bars at the upper right of each page so you easily search for something at either store! I currently spend 10-14 hours a day working on this site and the only way that I can pay for it is with your help, so thank you! Currently my traffic has been increasing but my funds to pay for the site has been decreasing, so any help would be GREATLY appreciated!
Even if  you buy baby food, napkins or toothpicks at amazon it helps this site, and you do not pay anything extra by using the links here. Again, you pay nothing extra by using my links, it is just a way to help support this site, so again, I thank you in advance 

If you enjoyed this article/review, feel free to leave a comment at the bottom of this page and also be sure to join me on twitter or facebook! Also, you can subscribe to my feed at my subscribe page HERE and read these posts in your browser or news reader! Also, the new forums are NOW OPEN on this site so get involved if you like! Thanks so much for visiting my site!