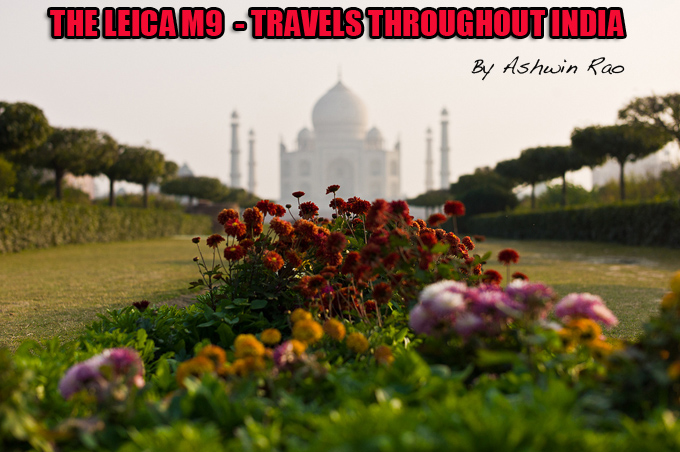 The Leica M9 – Travels Throughout India
By Ashwin Rao
Hello, everyone, it's Ashwin Rao, here again to share my recent travel experience with you. I recently returned from a three-week sojourn to India, a land of grandeur, spectacular beauty side-by-side with harsh reality. While there, the Leica M9  served as a constant travel companion,  and I wanted to share my experiences with you in another travel journal here on Steve's site.
Last year, in one of my first articles for this site, I discussed my experience with the Leica M9 while on travels in Egypt and Venice, Italy. At the time, the M9 was brand new, a relatively untested product, full of untapped promise. Over the past year, in not only my experience but in the experience of many other dedicated photographers such as yourselves, the M9 has proved itself time and time again as a reliable tool for photography in a wide range of circumstances. It is a discrete camera for street photography, where being unobtrusive allows one to nail the shot without provoking the subject been photographed. The M9's relatively diminutive size also allows easy stow away, making it an ideal travel companion. Finally, while not being weather sealed, I have found the M9's robust built to inspire confidence in photographing a wide variety of circumstances. I have used it in snow, dust, smog, fog, rain (okay, light drizzle), hot and cold climates, and the camera has not let me down.  While one may take pause to port around a $7000 camera with similarly priced lenses into more challenging shooting circumstances, I can guarantee you that most people would never know this camera for what it is. More often than not, people walk up to me and ask me what type of film camera it is that I am shooting, if they come up to ask anything at all….in this way, I feel that the photographer carrying around the M9 is less of a target than the photographer carrying the ubiquitous SLR that everyone seems to own these days…making it a target for thieves, scoundrels, and the evildoers of the world…
Weight of the world – Leica 50 mm Summilux Asph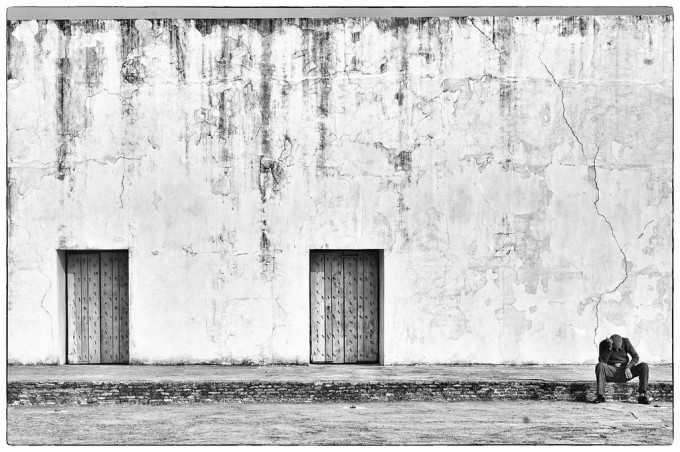 Up-close and Personal with Mahal – Leica 24 mm Summilux Asph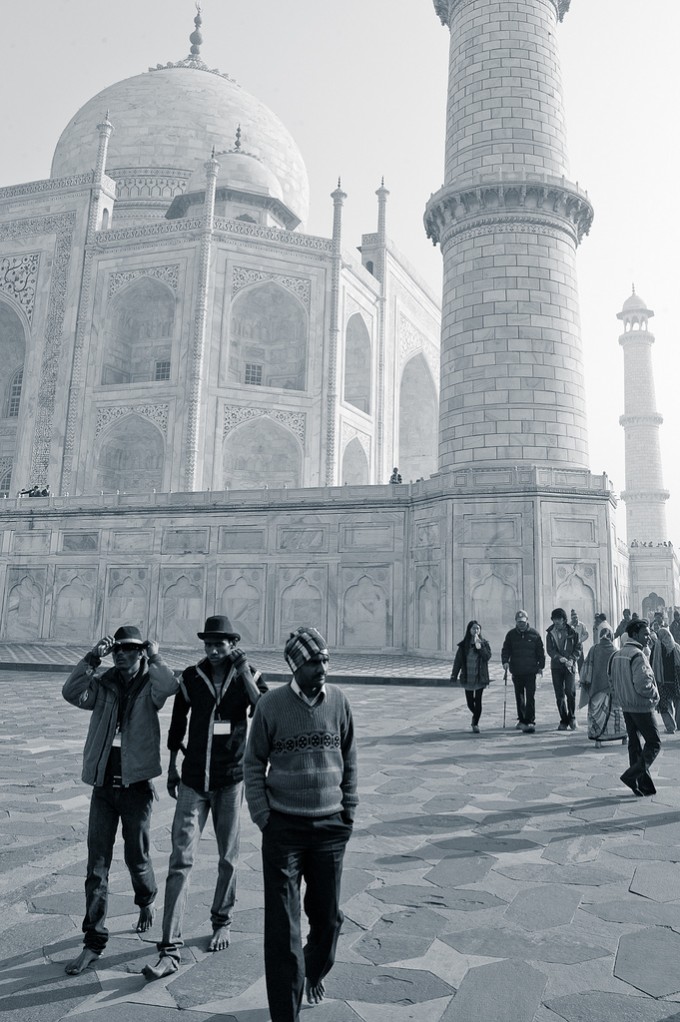 Despite its size and discretion, most of you know that the M9 yields uncompromised image quality. In fact, having shot with Leica M series cameras, Canon Full Frame SLRs, Nikon Cameras, the X1, Ricoh's offerings, and Pentax SLR's, I find that the M9, with aspherical glass mounted, offers the highest image quality of any system. Particularly, the Leica M9's sensor really shines when used at ISO's of 800 or below, which basically means 95% of photographic opportunities. Sure, the M9 doesn't really do macro or super-telephoto photography, but for 80-90% of what anyone might want to photograph, it does the job handily, in a small package, using unparalleled Leica optics (Zeiss and Voigtlander lenses are great too….just not my flavor).
All that being said, I recently ported my M9 and 4 lenses to India, and had a fantastic time photographing the country. I found the set up that I took to be entirely complete. I didn't feel myself lacking for another camera, and in fact, I barely used the Leica X1 that I took as a backup camera. Further, when I got home, I was so convinced that I didn't need the X1 and promptly sold it. The M9 is that good, that versatile, and that reliable.
Patterns in Red – Leica 50 mm Summilux Asph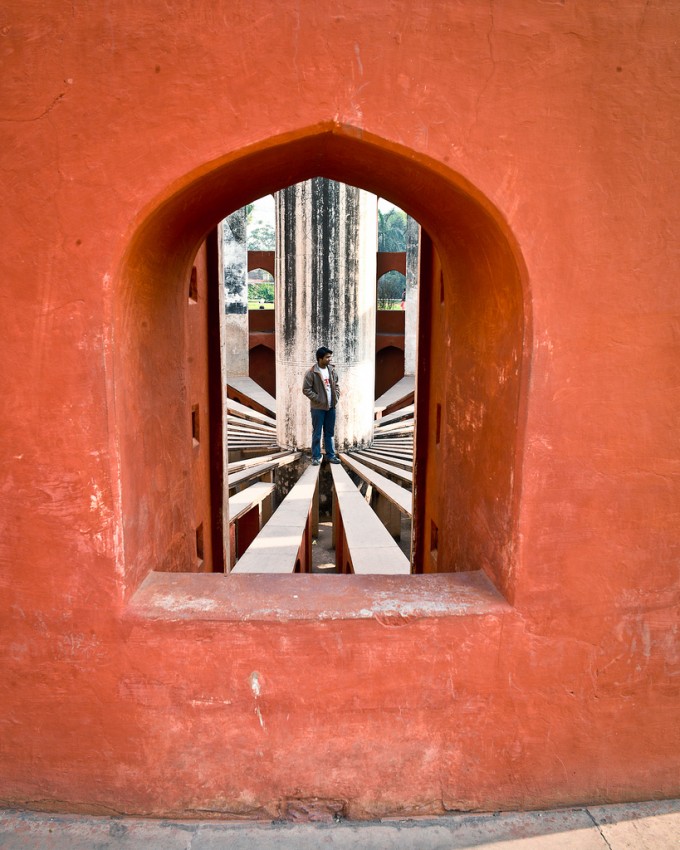 The Watchful Eye – Leica 50 mm Summilux Asph
Sun into the Sundial at Jantar Mantar –  Leica 24 mm Summilux Asph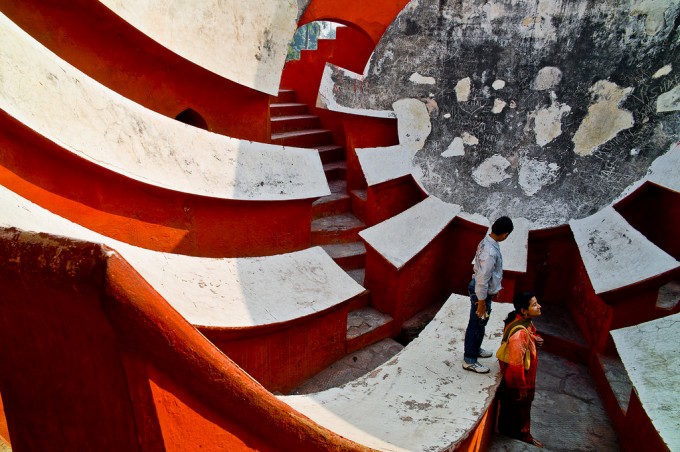 After much debate and discussion, I concluded upon the following kit for my travel needs:
Camera and Appointments
1.     Leica M9, black (with black dot replacing the manufacturer's red dot)
2.     Luigi Leather Half Case, in Rally Brown color with built in grip
3.     Match Technical Thumbs Up CSEP-1 with Beep Shutter release
4.     Electric tape to cover white "M9" logo
Lenses (all with Heliopan or B&W thin cut UV-MRC filters to protect the front element, hoods, and caps)
1.     Leica 24 mm f/1.4 Summilux Asph
2.     Leica 35 mm f/1.4 Summilux Asph Version II
3.     Leica 50 mm f/1.4 Summilux Asph
4.     Leica 90 mm f/4 Macro Elmar  with detachable hood
Bag and Accessories
1.     Billingham Pola (Black) bag
2.     Microfiber cloth x 2 for cleaning lenses and camera
3.     Batteries, total of 4
4.     Battery charger, and approrpiate power adapter
5.     Black, ankle length cotton socks, to act as lens cases for stow away and protection
Computer:
1.     MacBook Air, 11 inch, for on the fly editing (I have the 11 inch model with 4 GB ram, 128 GB hard drive, and faster processor)
2.     SD card reader, to allow the Macbook Air  to read files from SD card
3.     Adobe Lightroom 3, with Nik Silver Efex and Color Efex Plug-ins loaded
4.     InCase MacBook Air Neoprene sleeve
That's the entirety of what I brought with me. The entire set up, save a couple of batteries and computer, fits neatly into the diminutive Billingham Pola. The Pola and Air fit neatly into a backpack, along with my phone, music/headphone options, and Amazon Kindle, with plenty of room to spare for other travel accessories.
Speaking briefly of computers, the new 11 inch Macbook Air is tiny, less than 3 pounds, and quite full featured, allowing mobile computing and image editing and uploading while on the road. I highly recommend this to round out your kit, if you are serious about travel photography.
Varanasi Night-time Puja – Leica 35 mm Summilux Asph II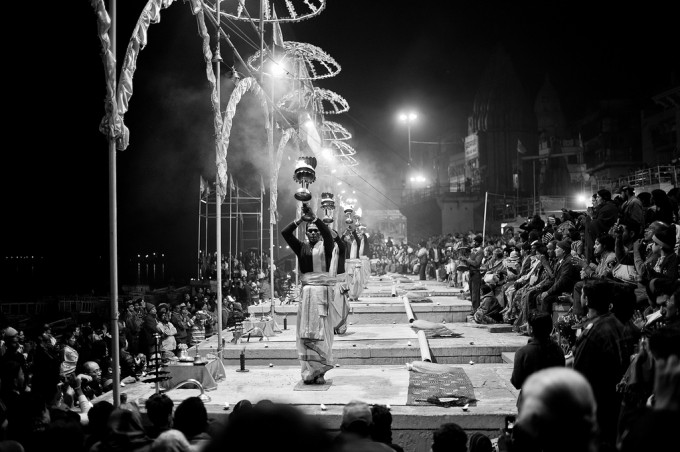 Sunrise Laundry Service – Leica 90 mm Macro-Elmar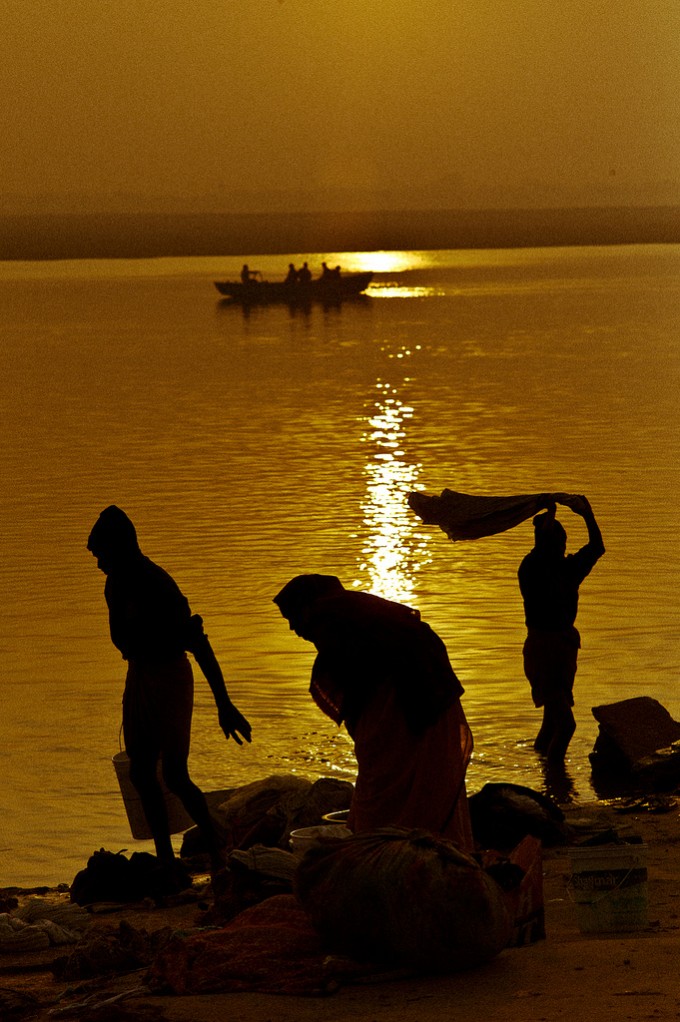 You might ask, why did I choose to take the lenses that I took? For one, I have the luxury of having the option to take these lenses in particular. Second, I wanted a uniform "look" from my lenses, and thus decided to bring only modern, aspherical glass for the ride. Should I have chosen to take pre-aspherical glass, my images may have had different "looks" (pre-asph vs. asph), and I decided, for this trip, to have 1 look to my images.: hence, aspherical glass. Many of you can debate the merits or detractions of which lense focal lengths to chose. For me, I wanted to cover the side angle and near telephoto range. I typically favor a 35/50/90 mm kit, and adding the 24 mm summilux allowed me to shoot wide when needed. I find the wide-angle option  to be great for compressing tight spaces into a frame or trying to capture the scope of monuments such as the Taj Mahal.. The 90 mm option, which not the most used for my photography, allows for a bit of reach when I needed it. The rest, and the majority of the shots that I took, were taken with 35 mm and 50 mm lenses. In my mind,  you should take at least a couple of options for focal length when travelling. This allows you to have more flexibility in capturing the moments that you wish to see. Some moments require closer shooting, while others require you to be a bit more pulled away. Here are some focal length pairings that I recommend:
1.     4 lens kit: 24/35/50/90
2.     3 lens kit: 28/50/90; 35/75/135; 35/50/90, or 24/35/75
3.     2 lens kit: 35/75 or 50/90
4.     1 lens kit (not generally recommended by me, unless it's all you have or want): 35 mm or 50 mm lens
–
The bottom line is that most of you should take a reasonable collection of tools that you posses, and make use of the space that is available to you. The worst thing you can do is regret leaving a lens at home that you really wish that you had. The flip side is that the more that you bring, the more burdensome lens-switching and carrying becomes….so find  happy balance. Take photographs close to home, as you will  get comfortable with shooting from certain perspective. These perspectives and the principals by which you shoot on the road don't change all that much…
Prayer by Light – Leica 50 mm Summilux AspH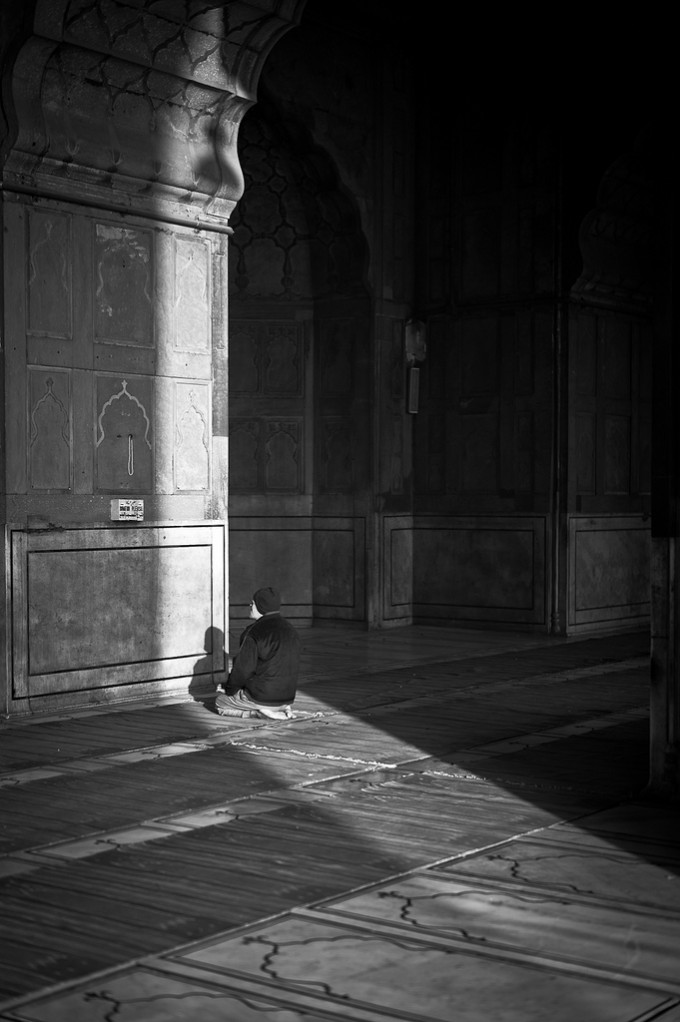 Bull and Dog – Leica 50 mm Summilux Asph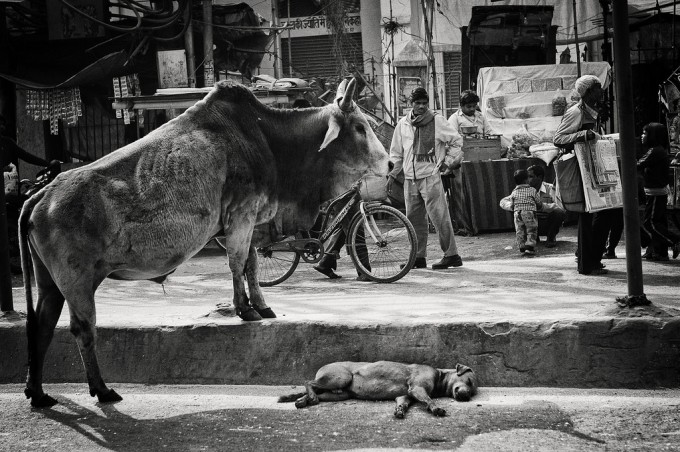 My itinerary for India developed from the desire of myself and my travel companion to see the real India. We didn't want to see the country through the windows of a tour bus or organized group travel plan. We wanted to see the people, the places, the moments, the UNESCO world heritage sites, the dusky back alleys, and meaningful religious ceremonies, and do all of this in a variety of settings through India. Along the way, we travelled the country by foot, by private car, by overnight trains, by boat, ferry, and flight. In many of the areas, we were the only "tourists" present. The Lonely Planet was our guide, along with the New York Times Travel section, and in this way, we saw much of the country during our 3 weeks there. I am fortunate to have a travel partner, Andrea, who's interested in the same things that I like to see, who's easy to get along with, and who enjoys taking photos as much as I do (and maybe even more than I do…she took more images than me).  Our itinerary for the country was as follows;
Reflections from the Taj – Leica 50 mm Summilux Asph
Itinerary
1.     Arrive in Delhi, India
2.     Enjoy Delhi's sites over 2 days (including Dances of India, Connault Place, Jantar Mantar, Mughal palaces, The Red Fort, Lotus Temple, Lodhi Gardens,  Gandhi's tomb, and many more sites)
3.     Train from Delhi to Agra, home of the Taj Mahal
4.     Travel to the Taj, Fatepur Sikri, and other Agra religious sites over 2 days. Make sure to travel to the other side of the river, where there's a beautiful park overlooking the Taj Mahal
5.     Overnight 13 hour train ride from Agra to Varanasi, home to the Hindu Faith and the crazy, alive Ganges River
6.     2 days spent in Varanasi, the place to see so much of the Hindu faith and a true melting pot of India
7.     Flight from Varanasi to Mumbai, where I was fortunate to visit with family
8.     Mumbai to Kerala, a southern Indian State known for it's great food, beautiful beaches, Mountainous tea plantations, and beautiful backwaters. We spent an entire 9 days in Kerala taking it all in
9.     Flight back to Delhi, and back home
The Night Boatsmen – Leica 50 mm Summilux Asph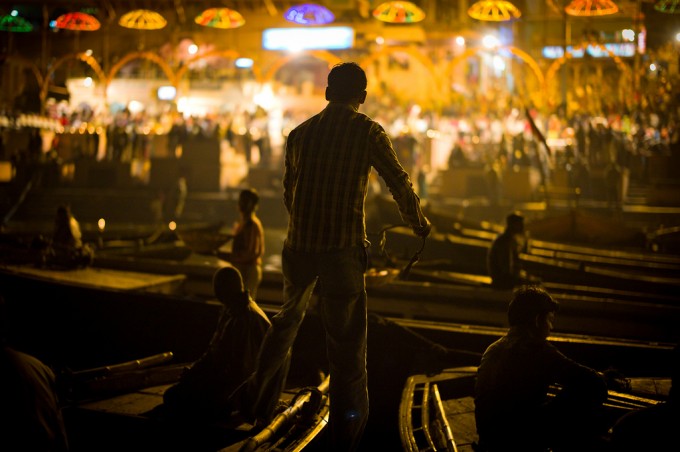 Preparation – Leica 90 mm Macro-Elmar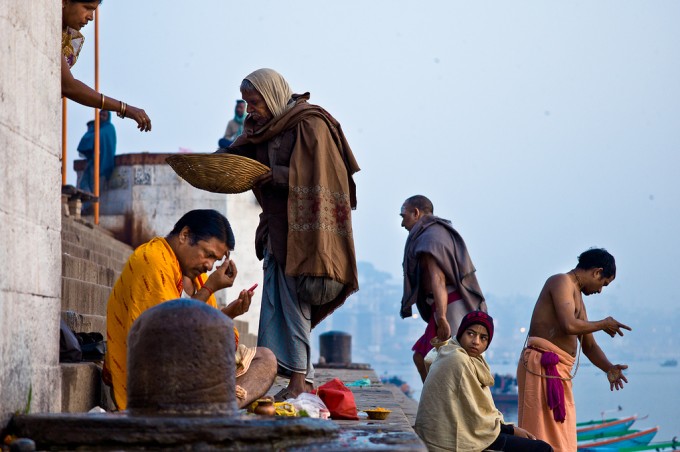 The trip that I took represents only a small fraction of what can be and should be seen in India. Due to time limitations, we were not able to see so many places, such as Goa, Chennai, Mysore and its beautiful palace, Jaipur, Udaipur, the Himalayas and North most India, or the eastern Indian Seaboard. However, what we saw was remarkable enough to warrant many future trips. India is  truly a worthy destination, where you will see life at its grandest and its poorest.  By no means is it an easy place to travel. Trains and flights are often delayed. Traffic is often congested. The overt poverty can be sickening, overbearing, and saddening. The pollution can be hard on the lungs, mind, and spirit. Despite its challenges, India offers so much grandeur and beauty. It is one of the most colorful countries in the world. The dress code and palette is far wider than what we see here in the US and Europe. This makes for some fun color photography. India's people are kind, generous, and caring. They will look after you and make you feel welcome. They are not used to western travellers, and we can be a bit of a novelty to them. Indians love to stare at others, so be prepared for that. Like anywhere else, if you meet their looks with courtesy and curiosity, you will be treated to great photographs that you can take back home and enjoy for a long time to come.
The Prayer – Leica 35 mm Summilux Asph II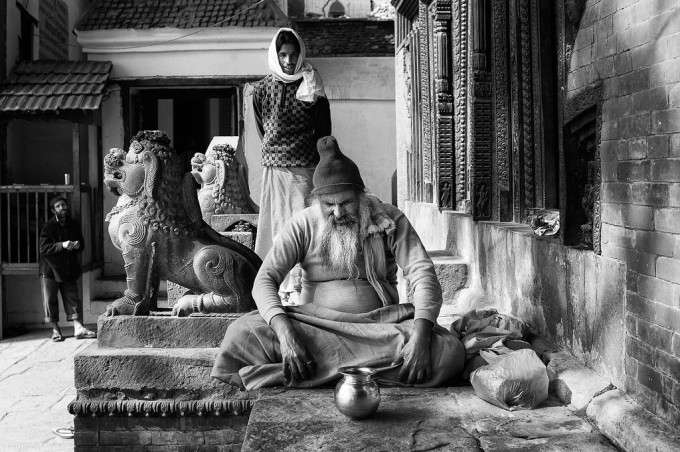 Devotion and Documentation – Leica 50 mm Summilux Asph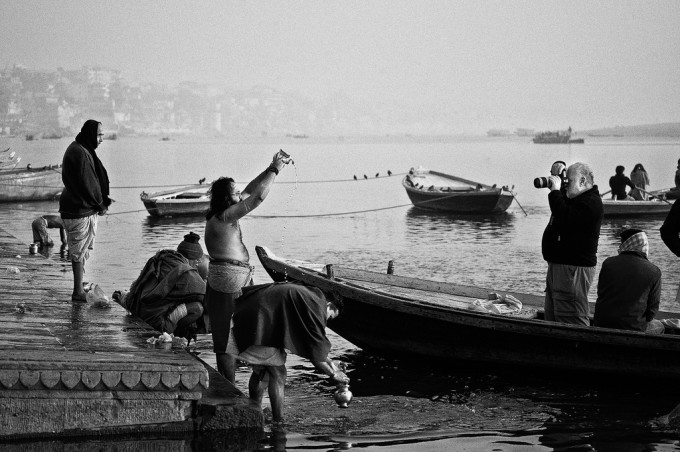 Along the way, I have shared many images with you. There are many more that remain to be discovered. What you see is my version of India, my interpretation of what the country presented to me. The Leica M9 served as both an inspiration and a reliable took for capturing these moments, and I suspect that it will serve you equally well on your own travels!
By the way, if you wish to see more images from my travels to India, they can be found on my blog, and via my Flickr site, so please visit there if you wish:
Blog: http://photos-ash.blogspot.com
Flickr: http://www.flickr.com/photos/ashwinrao1/sets/72157625854404334/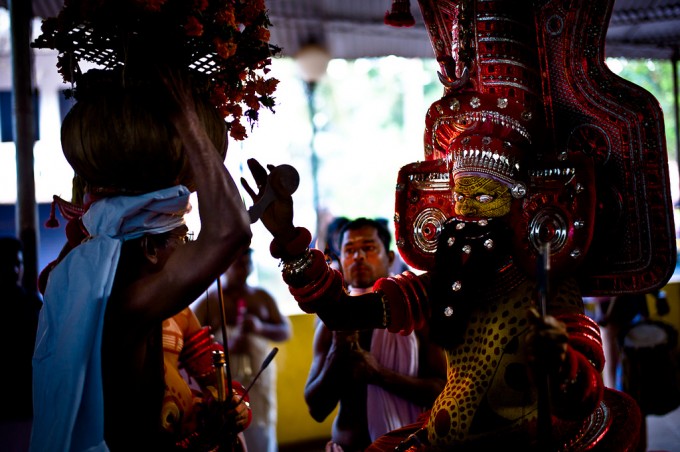 –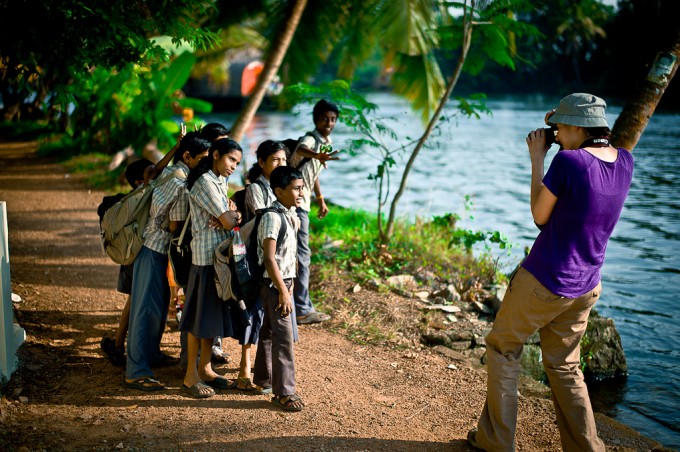 –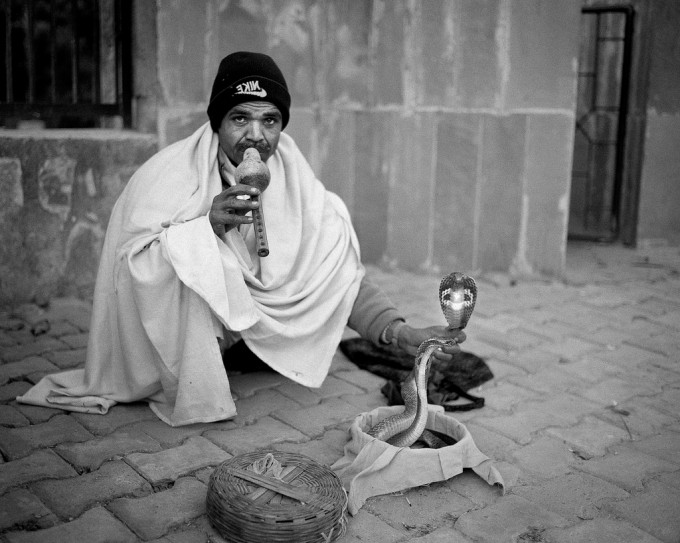 –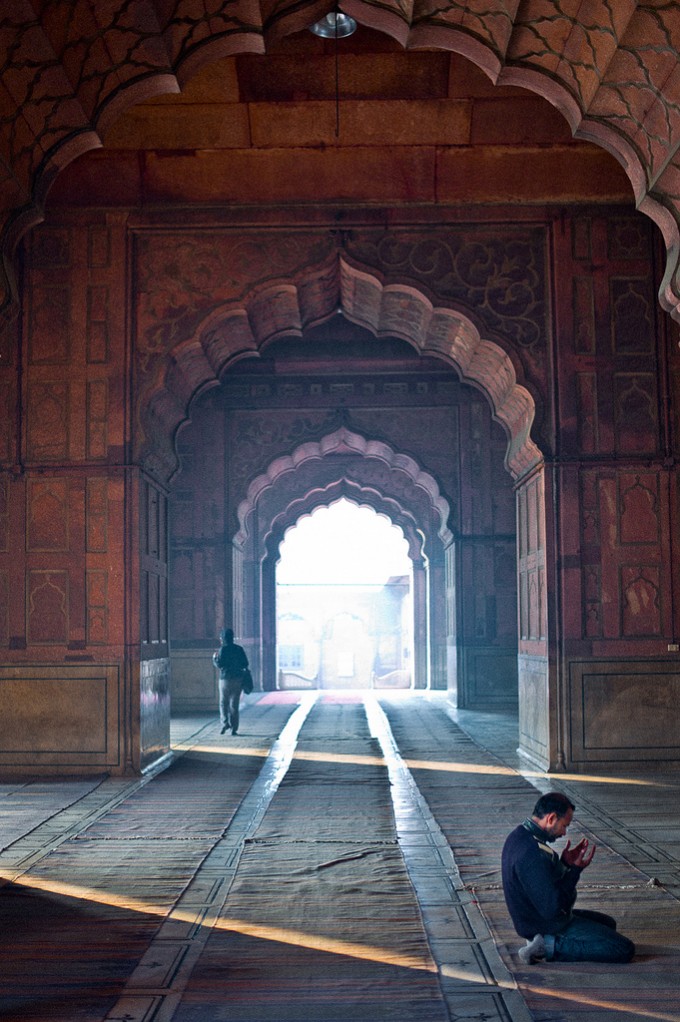 –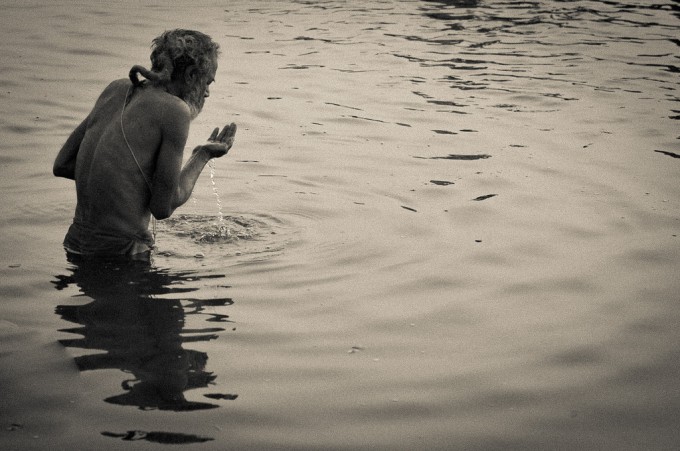 [ad#Adsense Blog Sq Embed Image]